My annual Blow-A-Gasket-Flee-The-Moisture was a perfectly probable insane call to JR and Kit to tell them that
now
I was able to camp with them.
"NaranjaWesty, guess what ..."
This time, it was my obligation to find them. They had already offered to come out towards Amarillo and I had demurred. Now, I had to find them wherever they were, which was Grants NM. I drove through the Amarillo I-40 Cowpee Alley all moistened with rain for a particularly pungent aroma on my way to the New Mexico border. Hit this gas station at 6:30AM.
Diary graffiti ... look closely. There is a story here: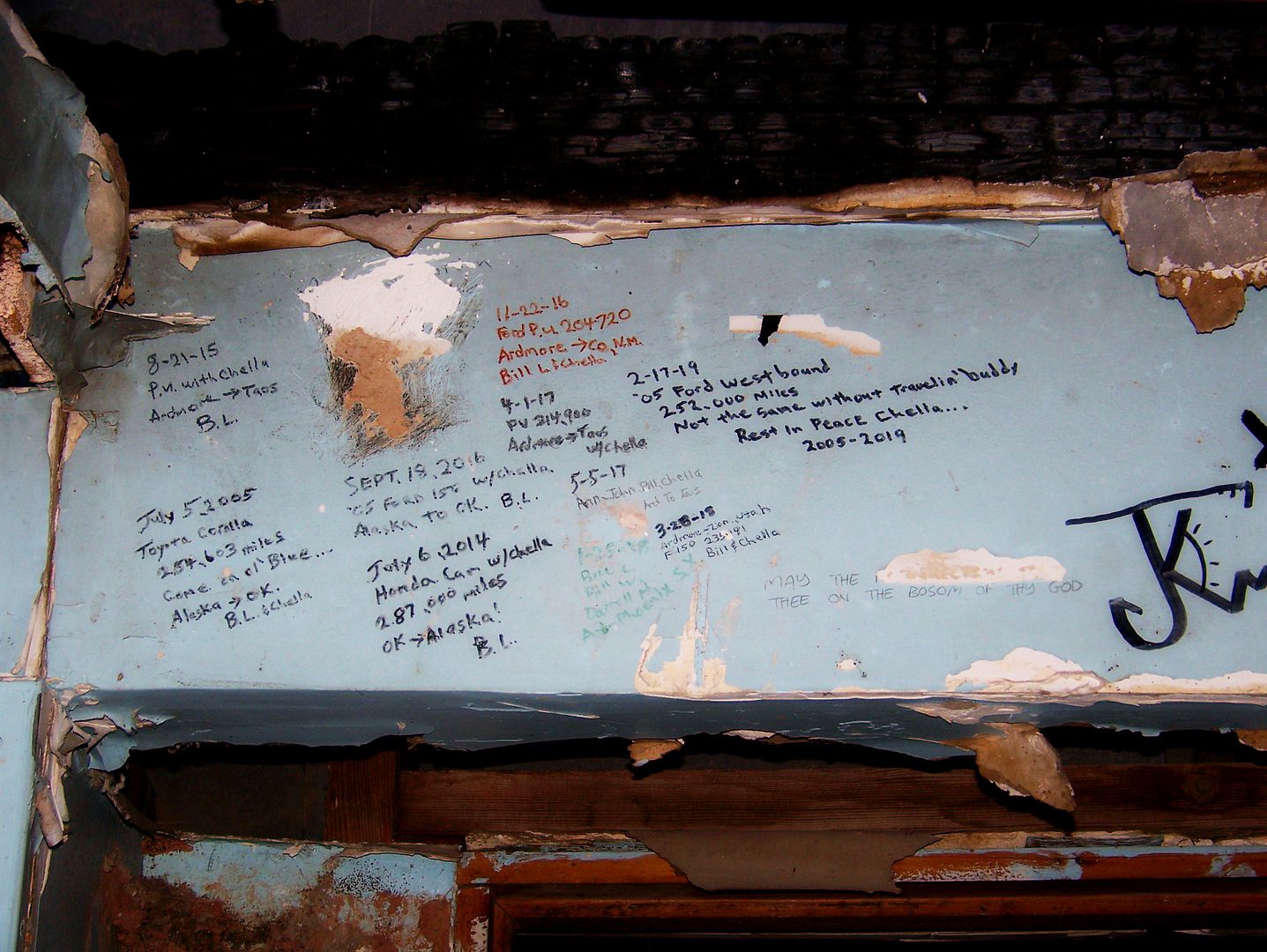 and ....
At quarter past seven, it was actually now quarter past six, which means I have been driving since quarter past five, New Mexico time:
Found a relaxed hood mascot in Tucumcari after I chewed out the manager at McDonalds for damaging the community spirit of Tucumcari by throwing me out of the restaurant for "loitering" (trying to keep up with all of you, try):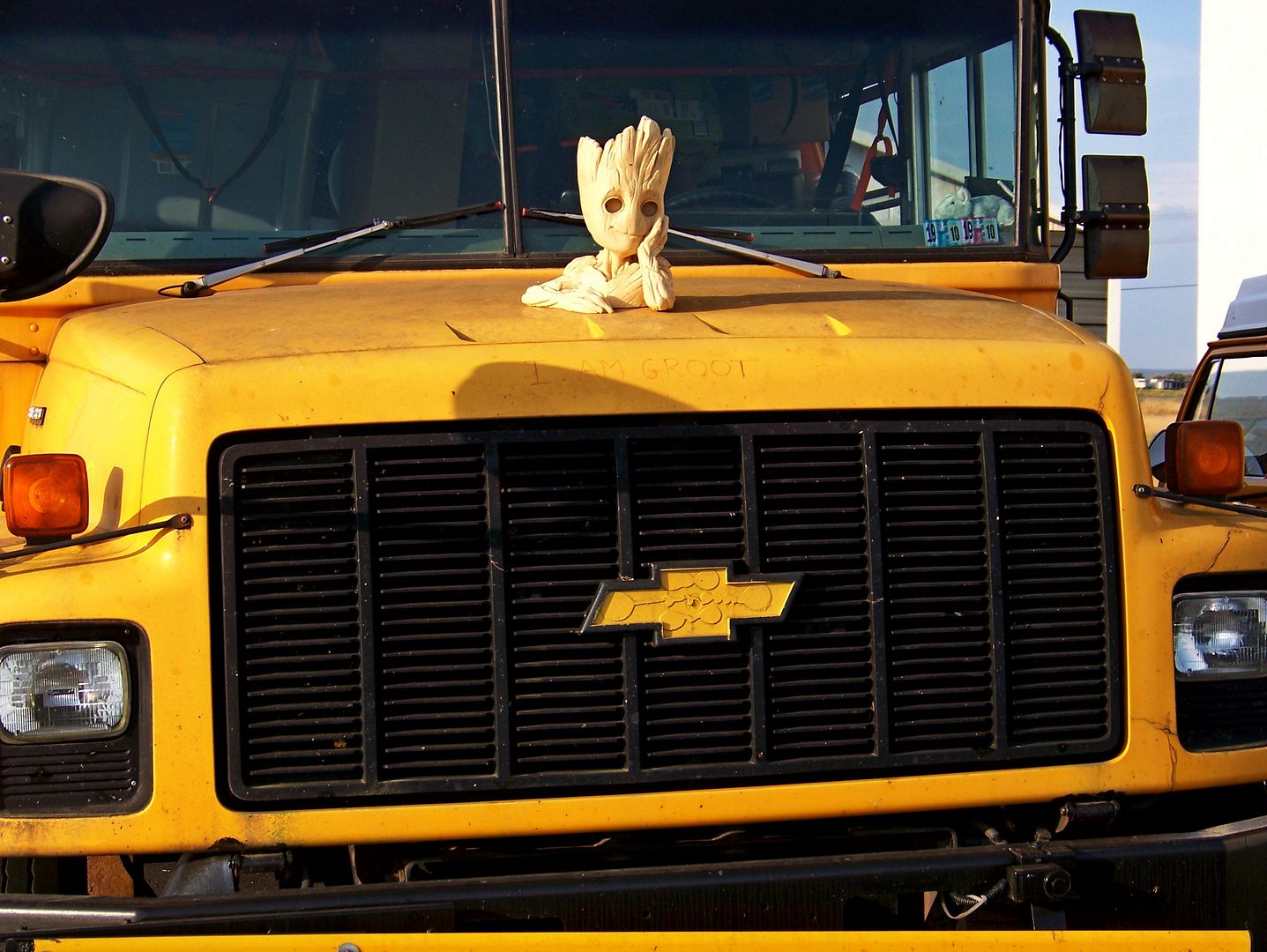 I was a dumpy grumpy Old White Guy Angel who saved this poor Mexican guy with a dead Lexus LS400 in Albuquerque:
The cop who was monitoring the traffic in the center island did not once inquire of the guy with his hood up since 8:00AM ... he had bought the car for $300.00, it got stolen, he lost his job as a result, it got recovered with damage, he was on his way to a new job TODAY when it died, he had no money, he had no idea why it wouldn't start, he could not believe he was stuck there for four hours, and he could NOT believe an old white guy in a VW Westy would pull over and have a discussion about fuel pump relays and how the A/C relay can be used as a substitute in a pinch.
"This is a great car, love it, and don't let morons touch it." A gallon of gas and a ten dollar bill later, he took off for his new job in a hurry: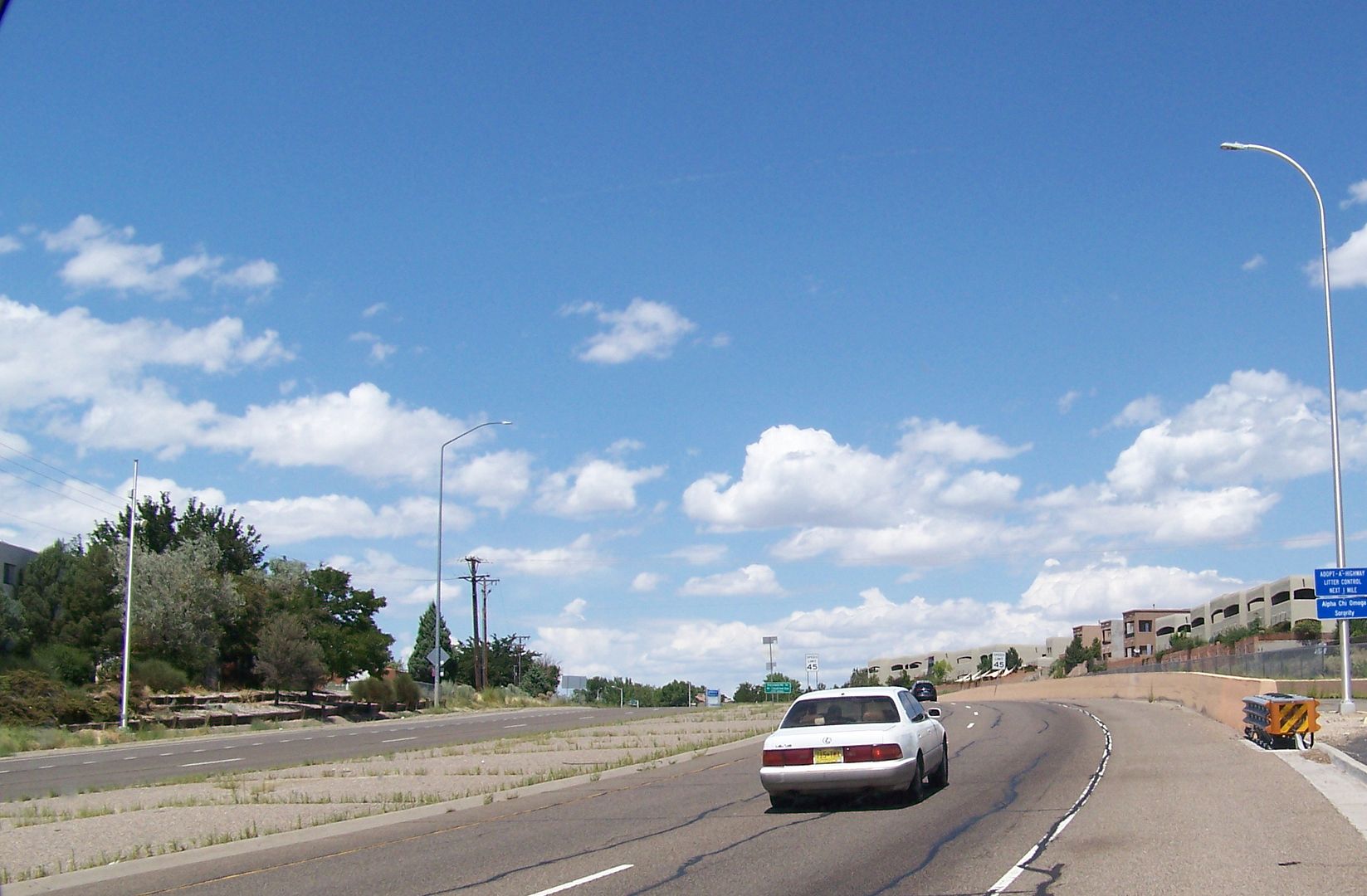 Another grumpy old white guy told me that I had a brake light out on the other side of Albuquerque. Fixed it and checked with this nice reflectorized door glass: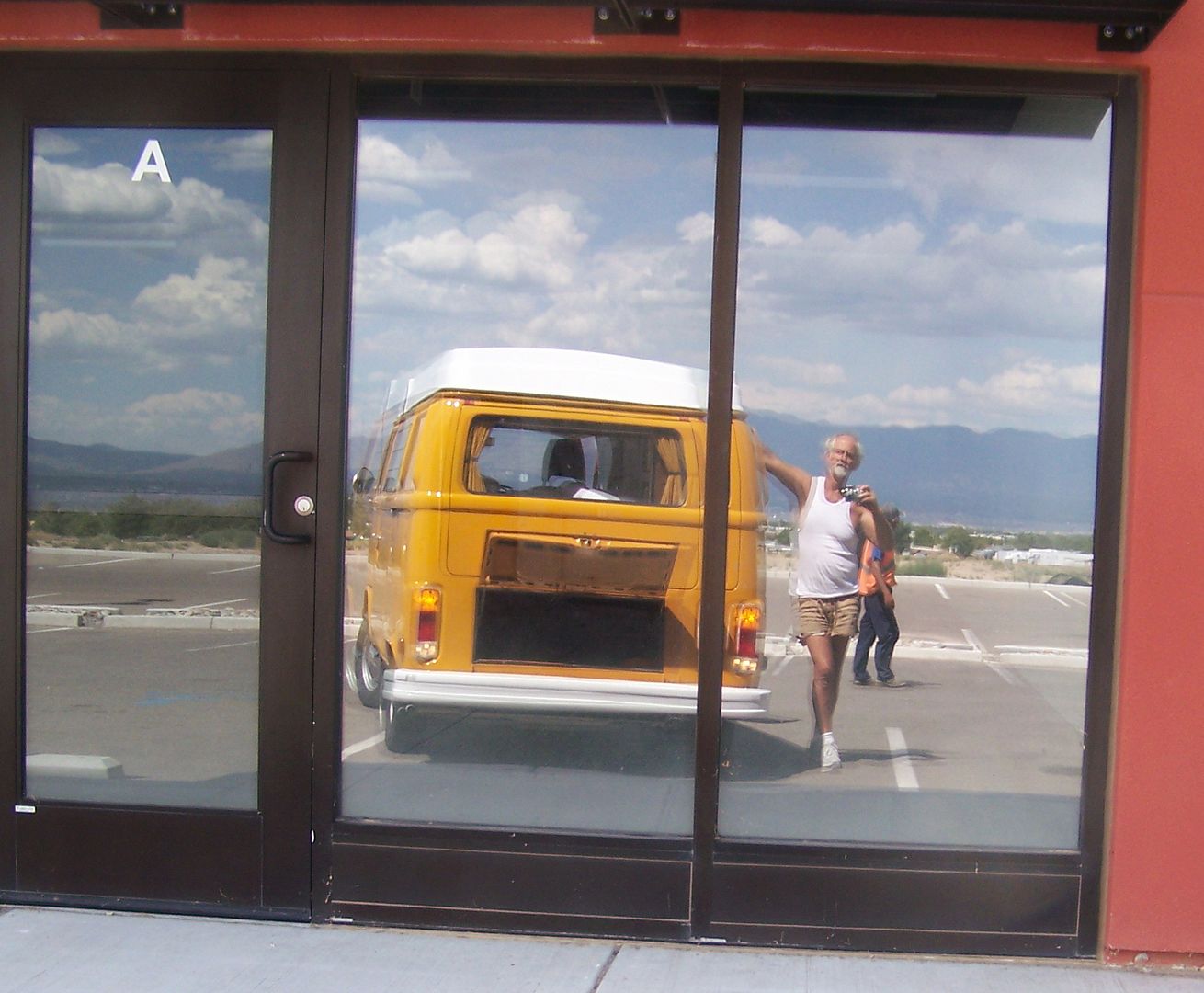 Here, my heart said that I had made the right decision to blow out of Amarillo westbound and dump another 1,000 miles on NaranjaWesty to go camping: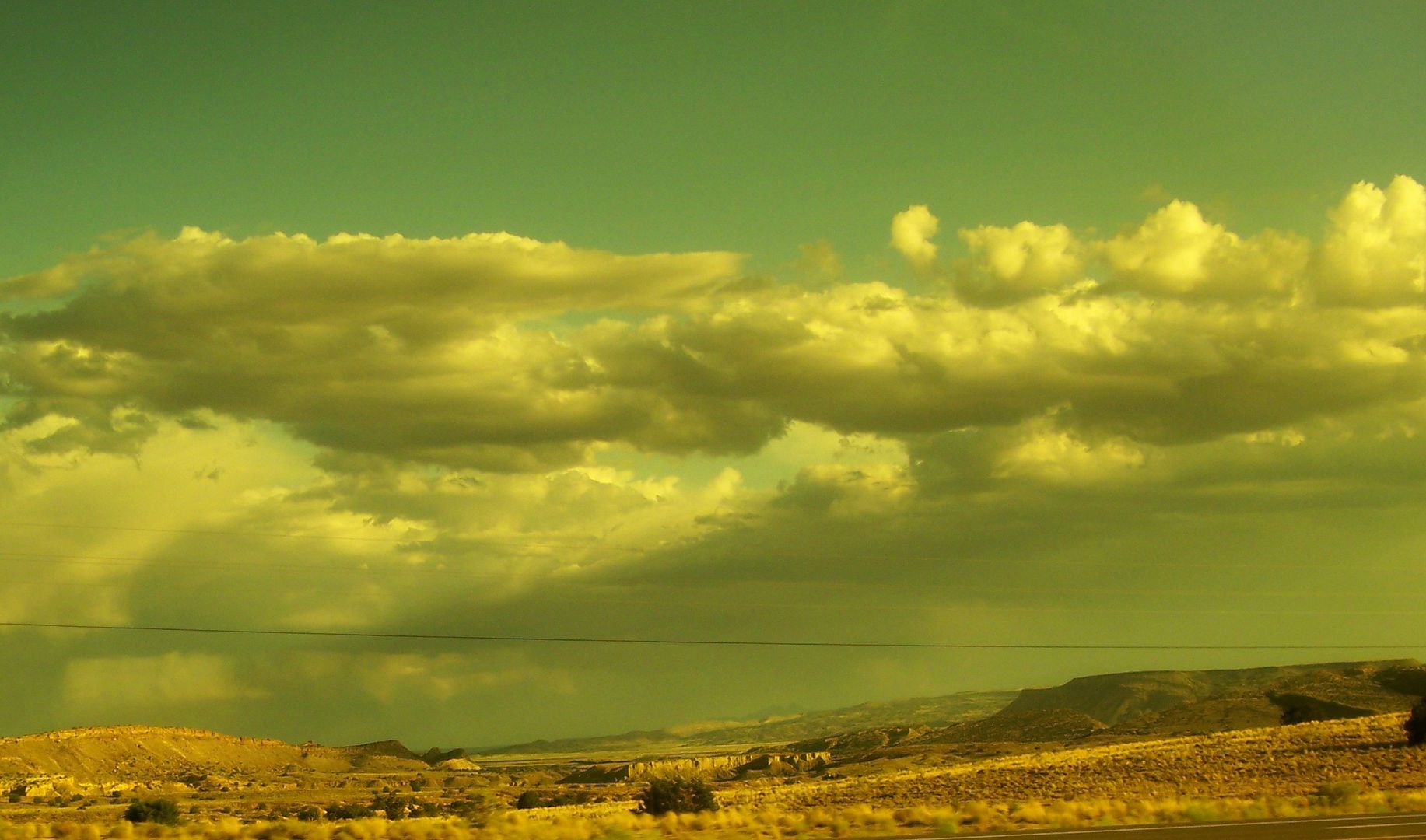 Outside of Laguna NM, I found a lovely campsite of my own: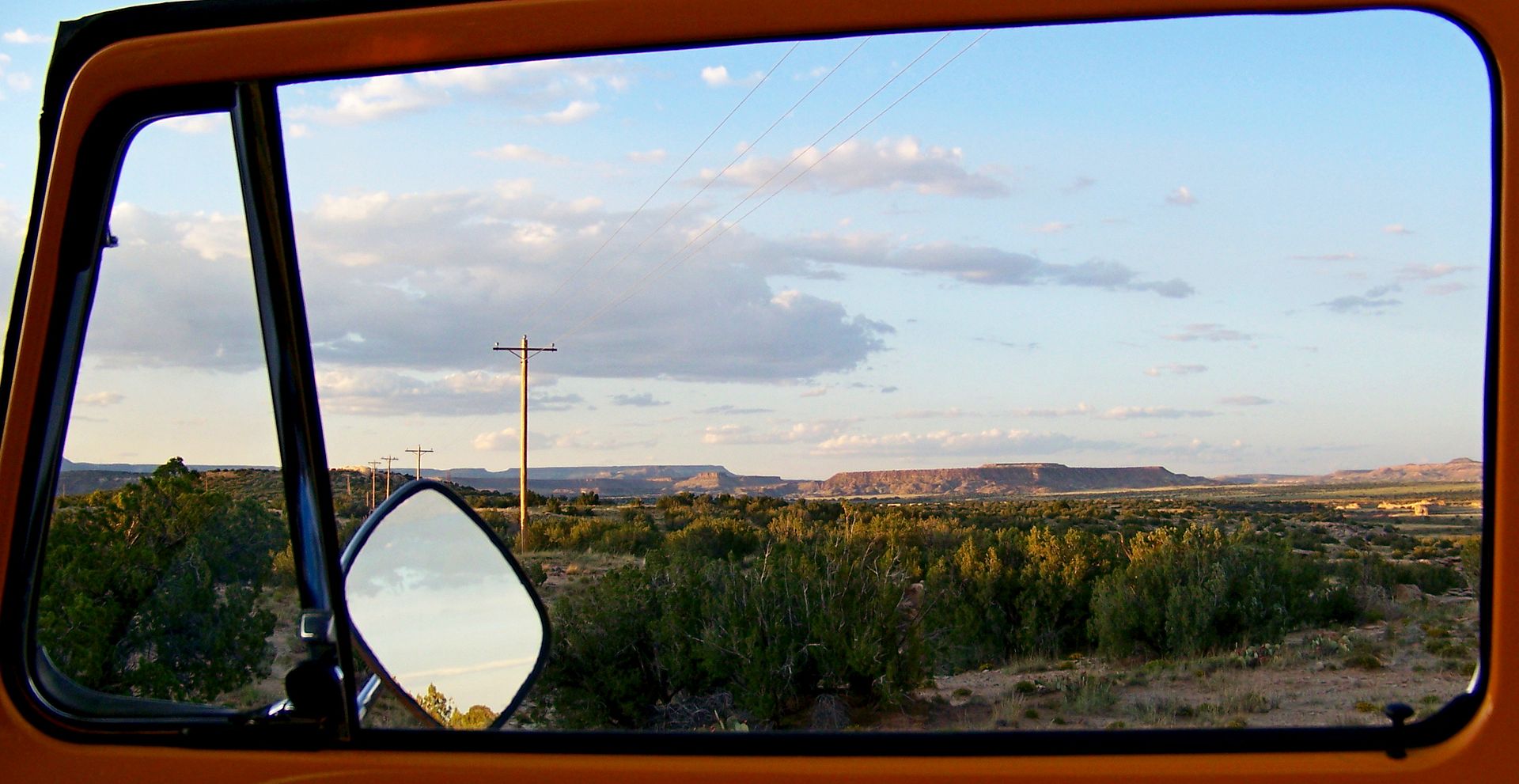 Found an amazing gulch at sunset and gloried in the non-cowpee dry air: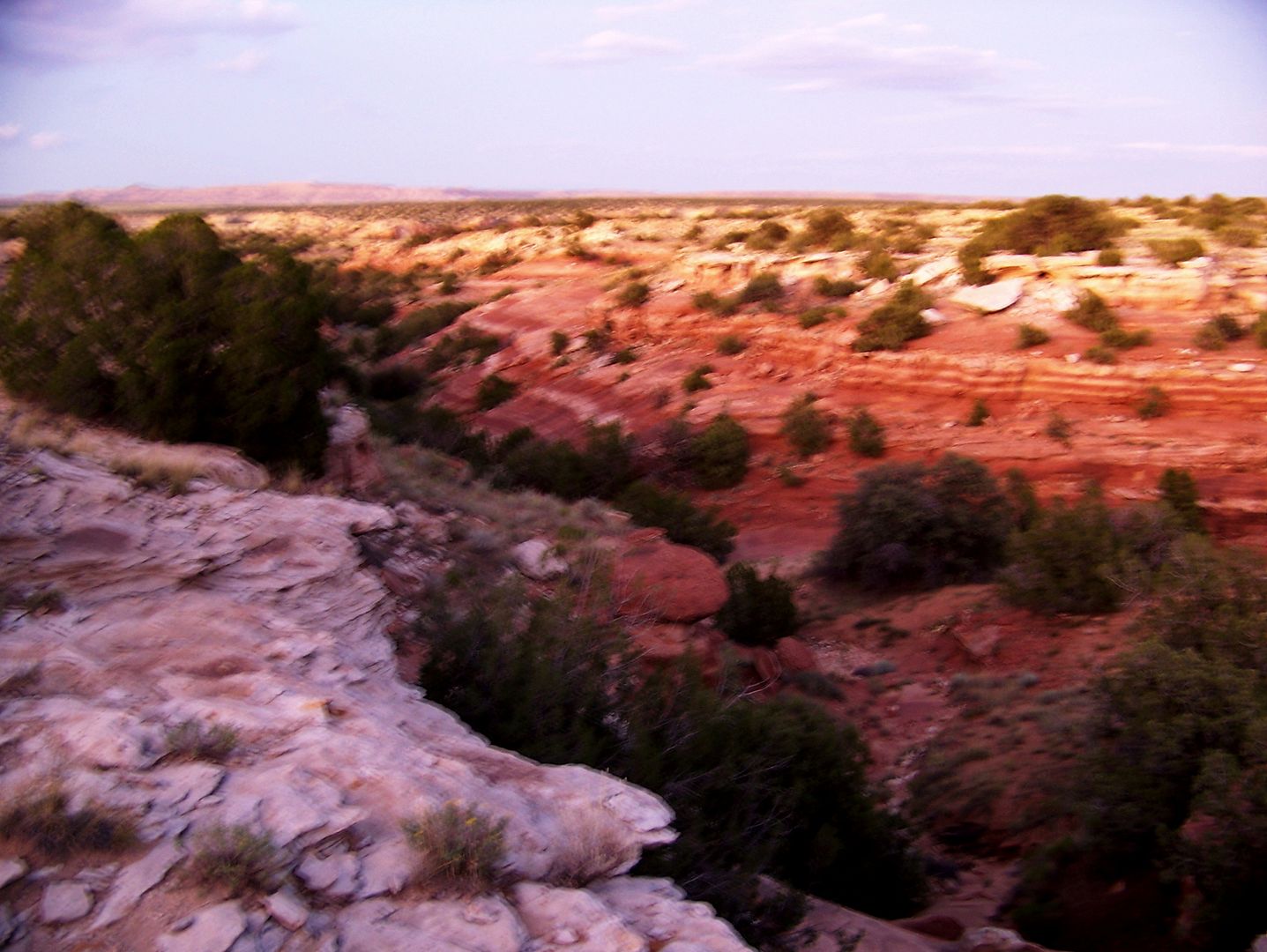 Called Kit and we exulted in the irrational decisions that nourish the heart:
Orange Is Optimism, sure, it is also pretty: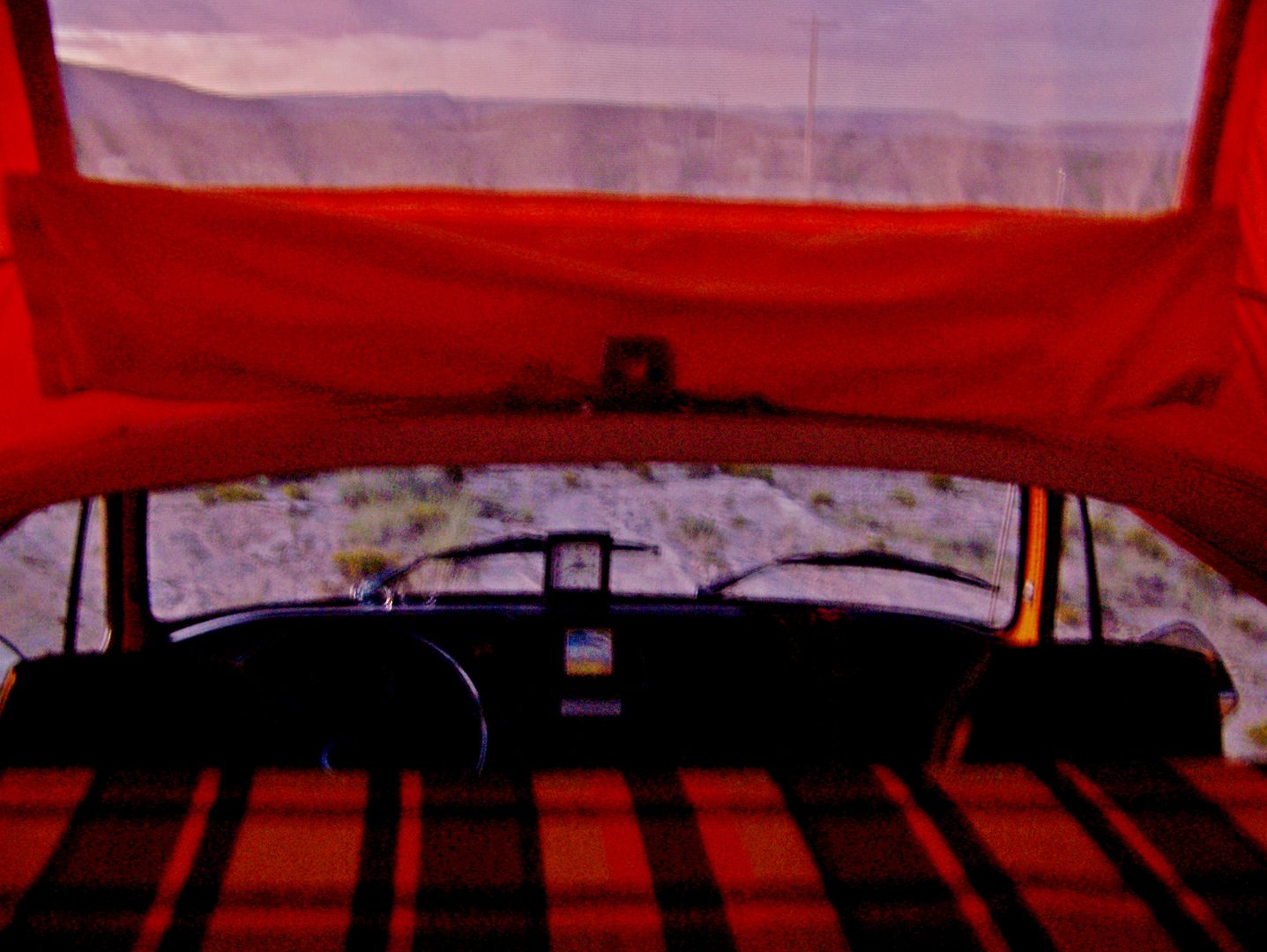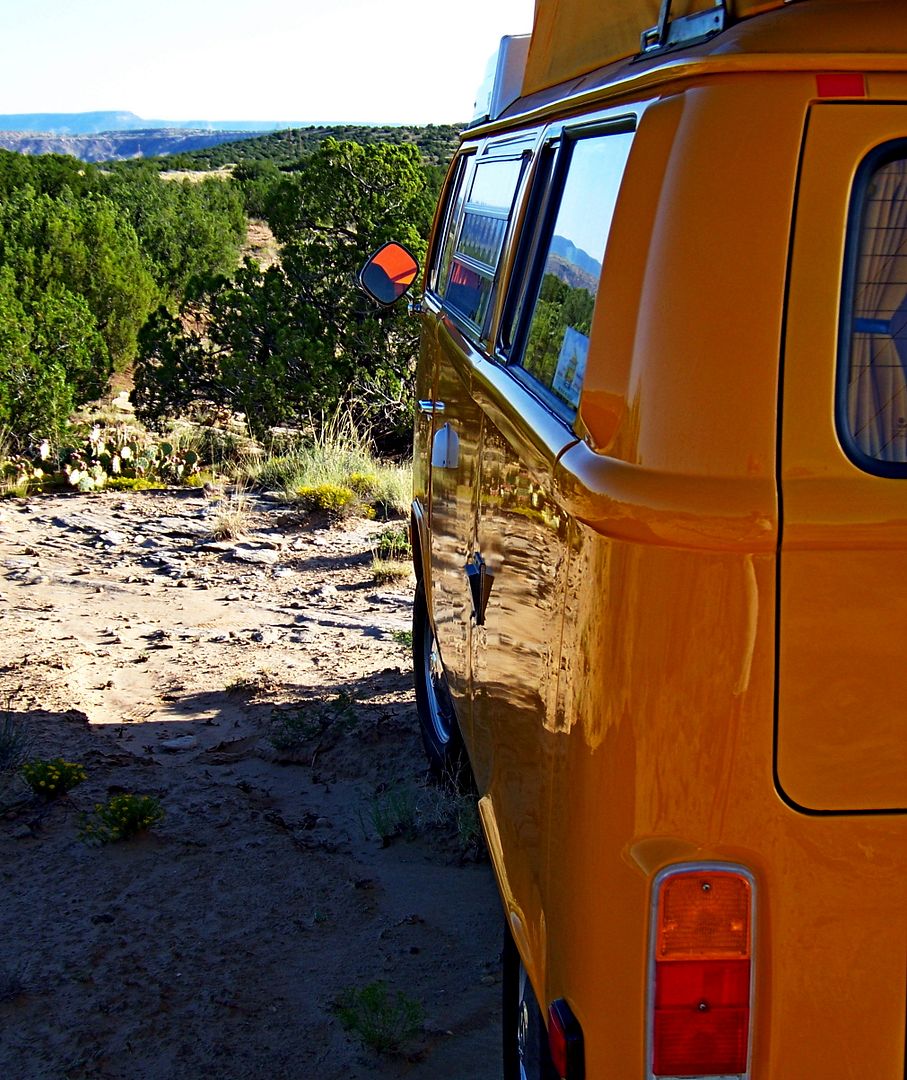 And NaranjaWesty waits to carry the irrational star-seeker traveler from Amarillo to Grants:
Hark! Sunshine in Grants: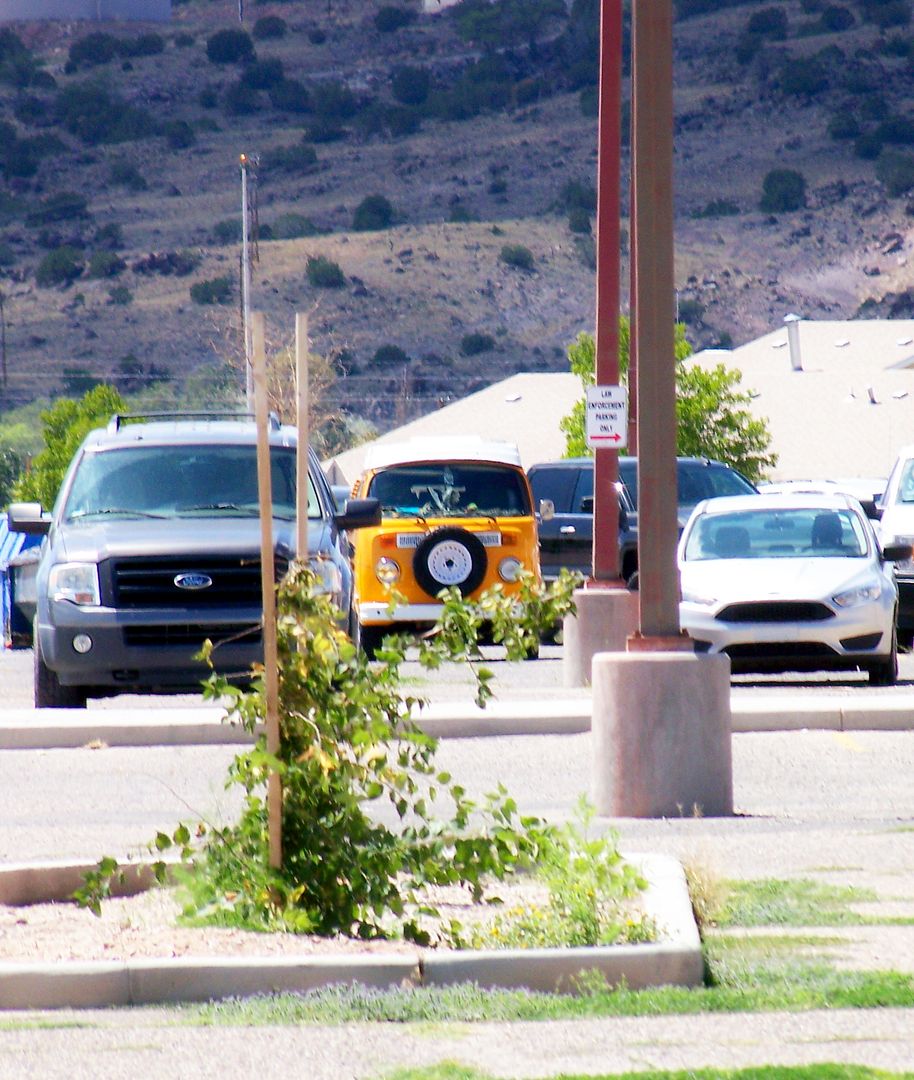 viewtopic.php?f=78&t=13905