Just an update on the "dogged determination to give up" . . .
Drove to Home Depot in Pensacola and bought some slightly wider bar stock:
It took some serious effort to bend this wider stuff. I knew better than to use the garage door tracks as a sheet metal brake here at the Pilot House. Thankfully there was a vise, not that the whole table didn't want to come along for the ride:
This bracket needed an evil and accurate bend. It has a diagonal offset and the little bolt holes in the tin had to line up and the bracket had to do a diagonal outward offset to land at the exhaust "flange":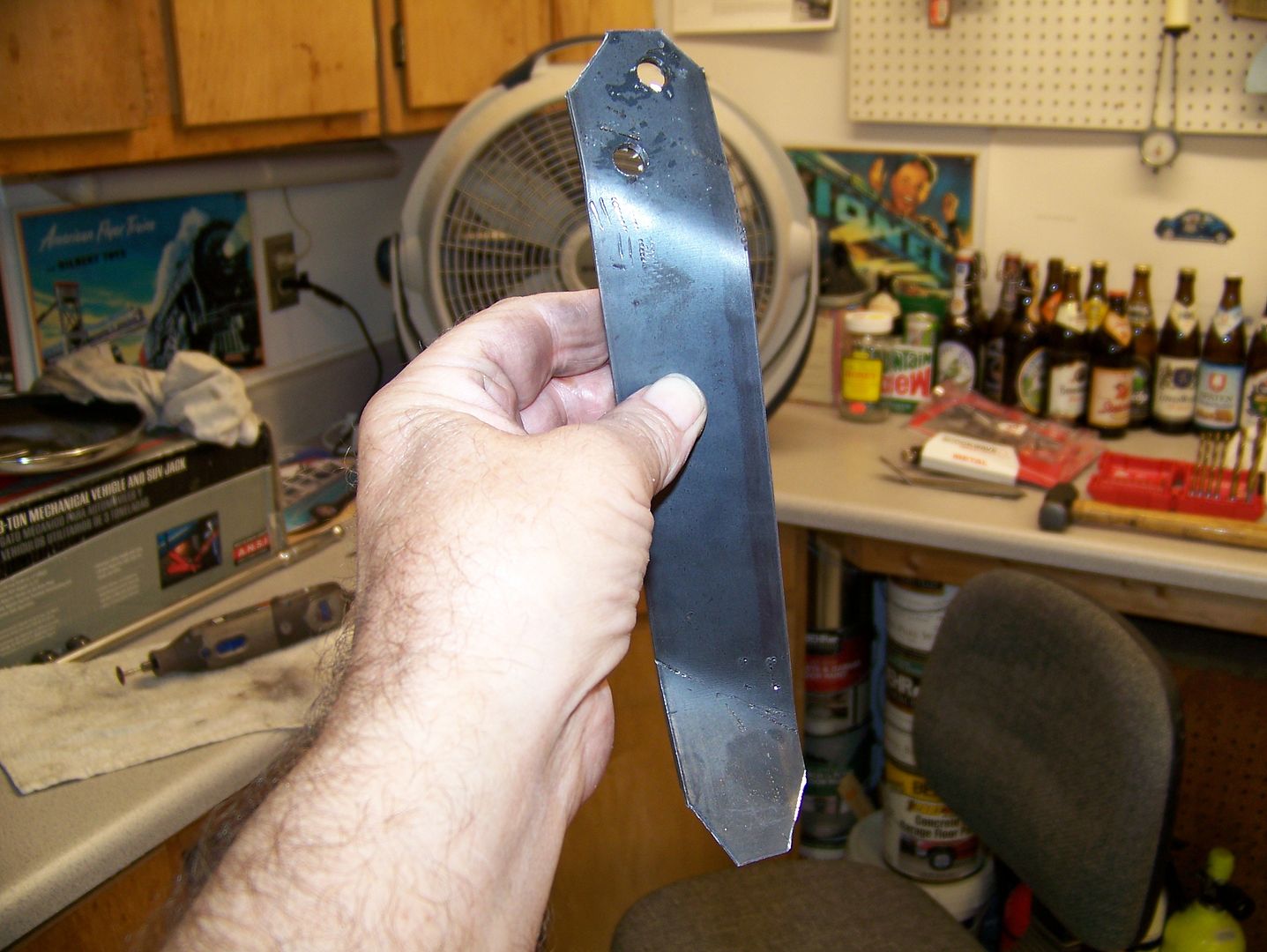 Because it was such heavy stock, I used the dremel only to make score grooves then bent the metal until it fractured. It actually fit properly, an accident of inexplicable proportion: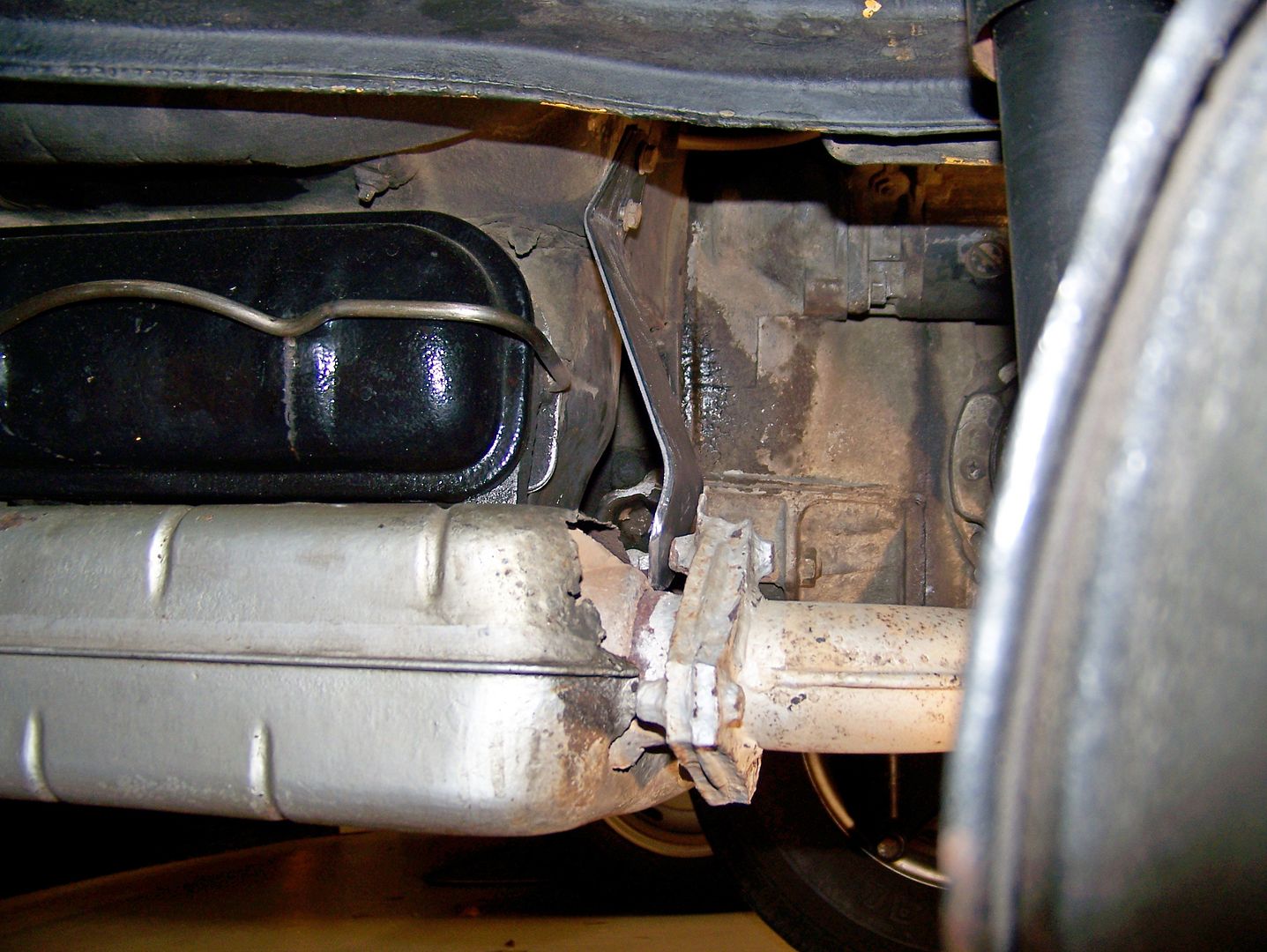 Here is the vise secured to the insecure table as the bracket gets its last hole via my now-long-suffering DeWalt drill: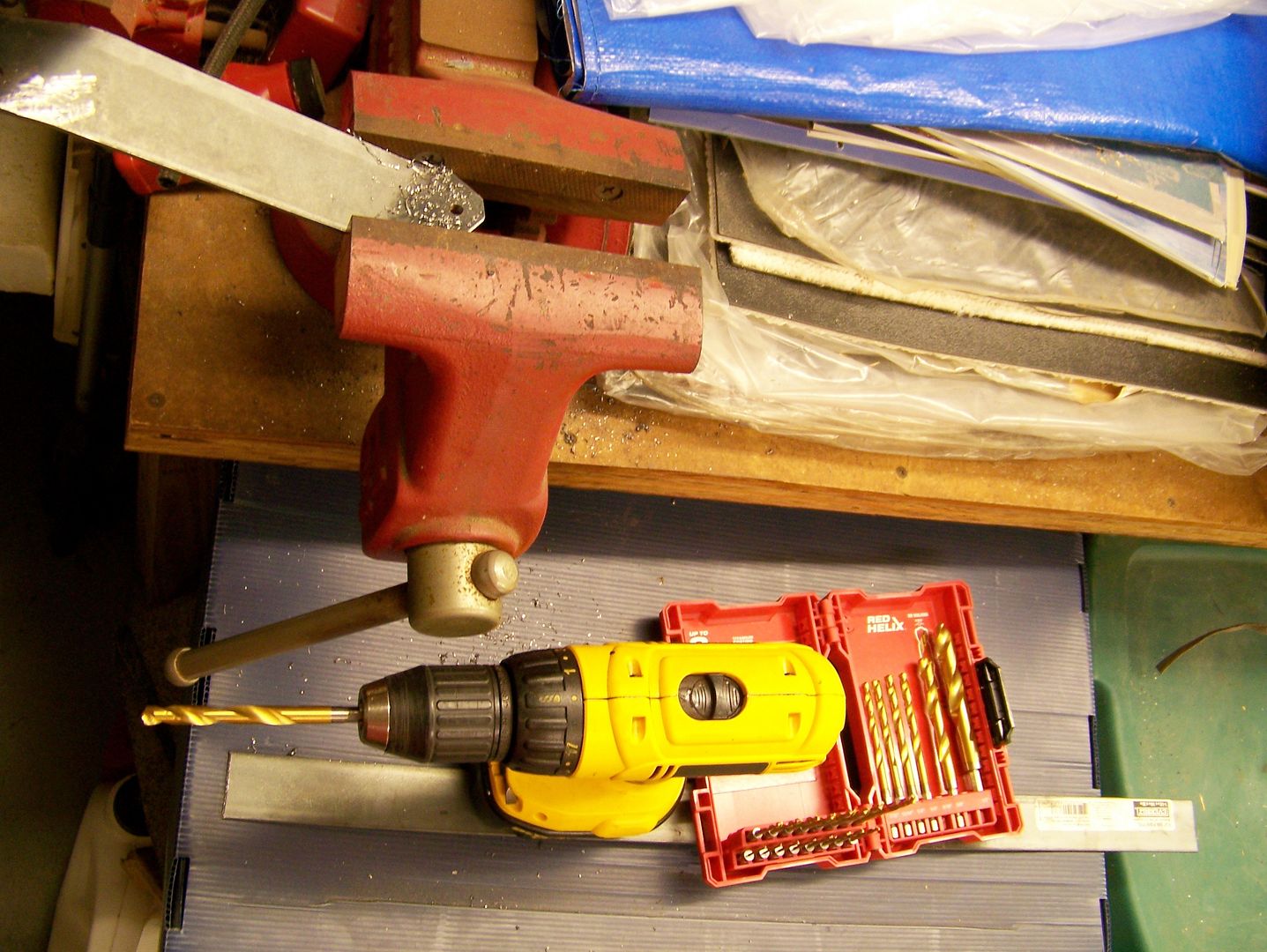 As I have been typing here, I have done two primer/two silver/two clear coats of 2000* VHT paint.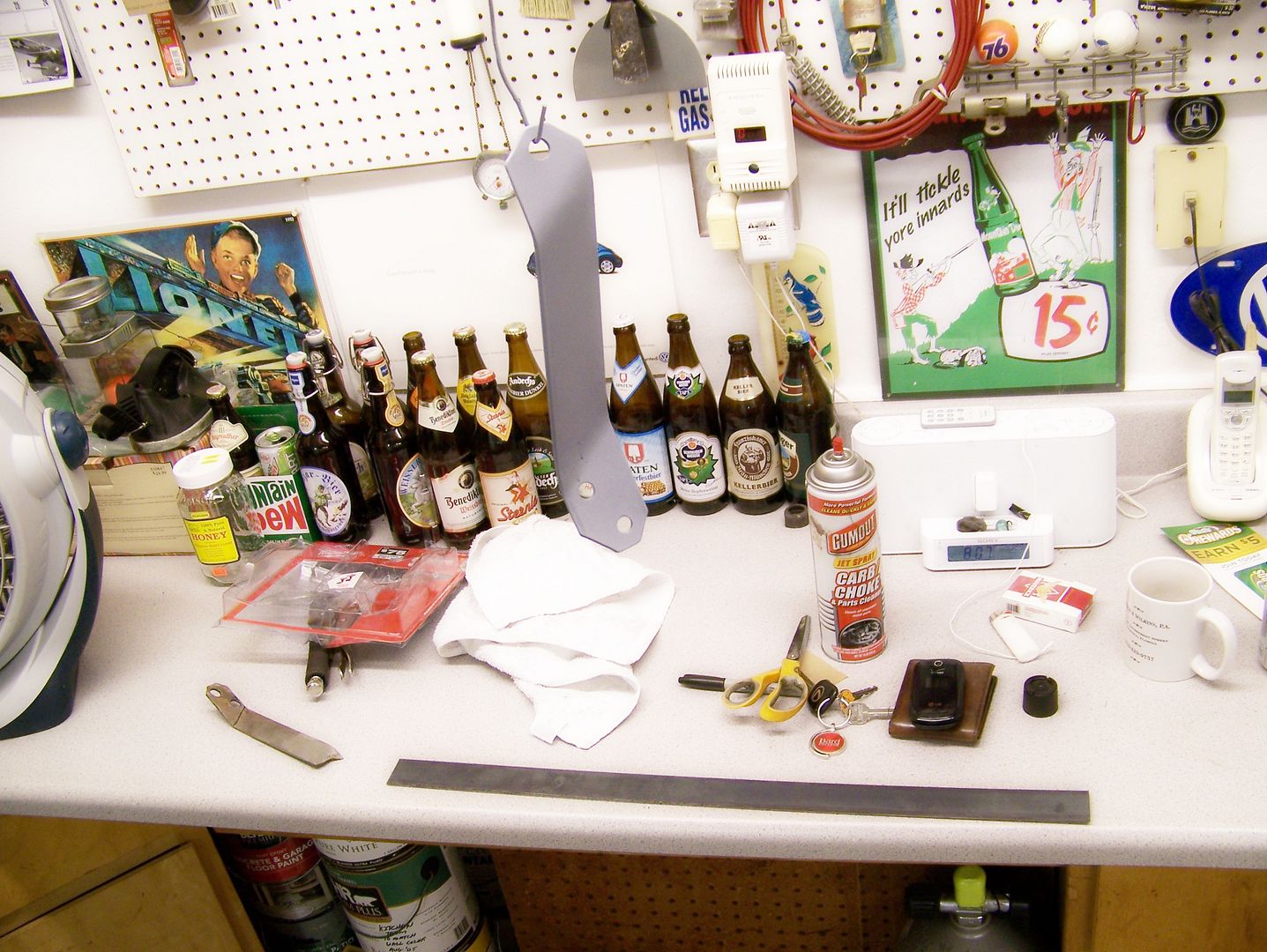 Tomorrow shall be hellacious. I AM drilling out the bolts in the rusted flange and sticking in new ones so I can simply bolt up this silvery bracket.
Colin - did I mention that it was 78* and partly sunny? Yeah, it was 78* and partly sunny.