Do you all know how much I love that Law Firm in Pensacola with the cats and the weekend festivals? Remember this picture?
I was a happy little janitor there for two winters, and Chloe wouldn't have a new transaxle, a headliner, or a rebuilt engine without the gracious hospitality of this place.
Then, on or around June 28th, I got an email from Jack The-Clint-Eastwood-Meets-Atticus-Finch-lawyer.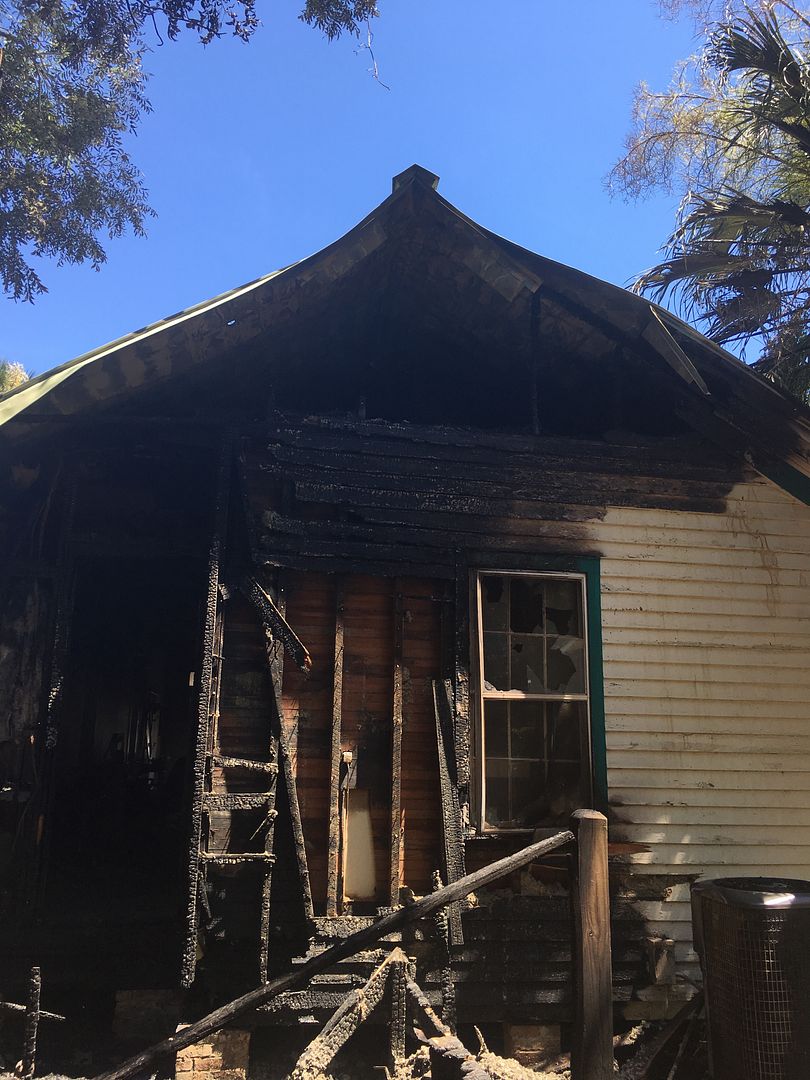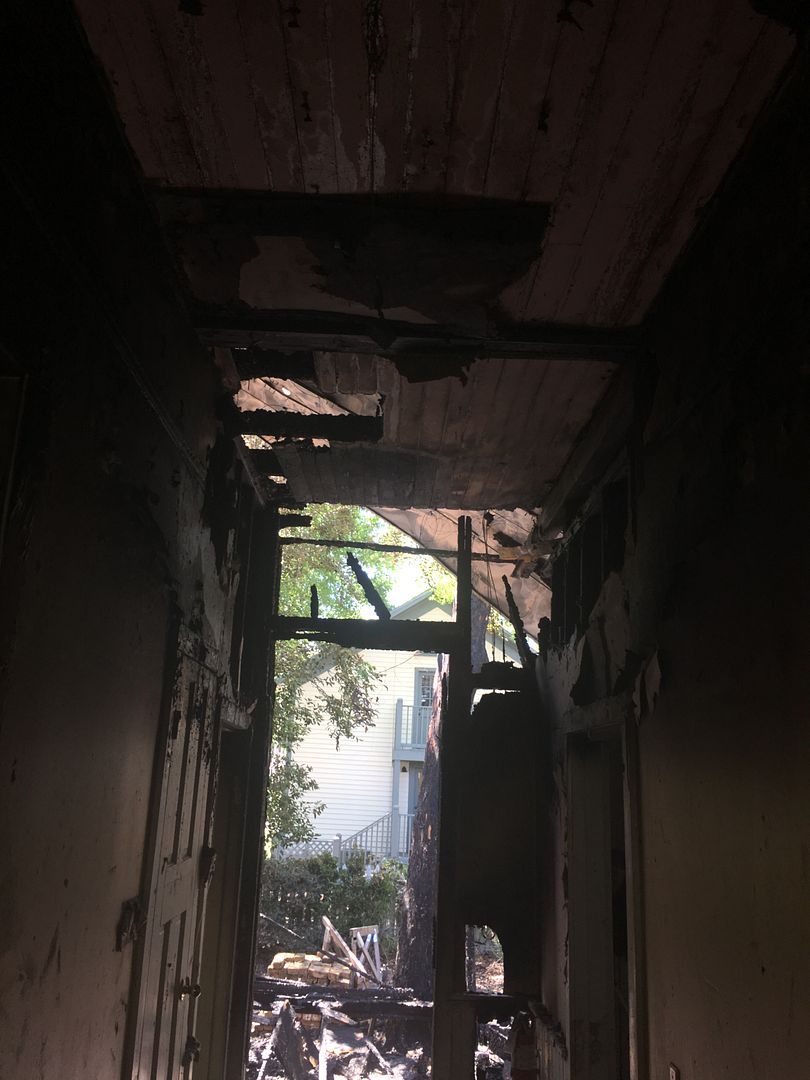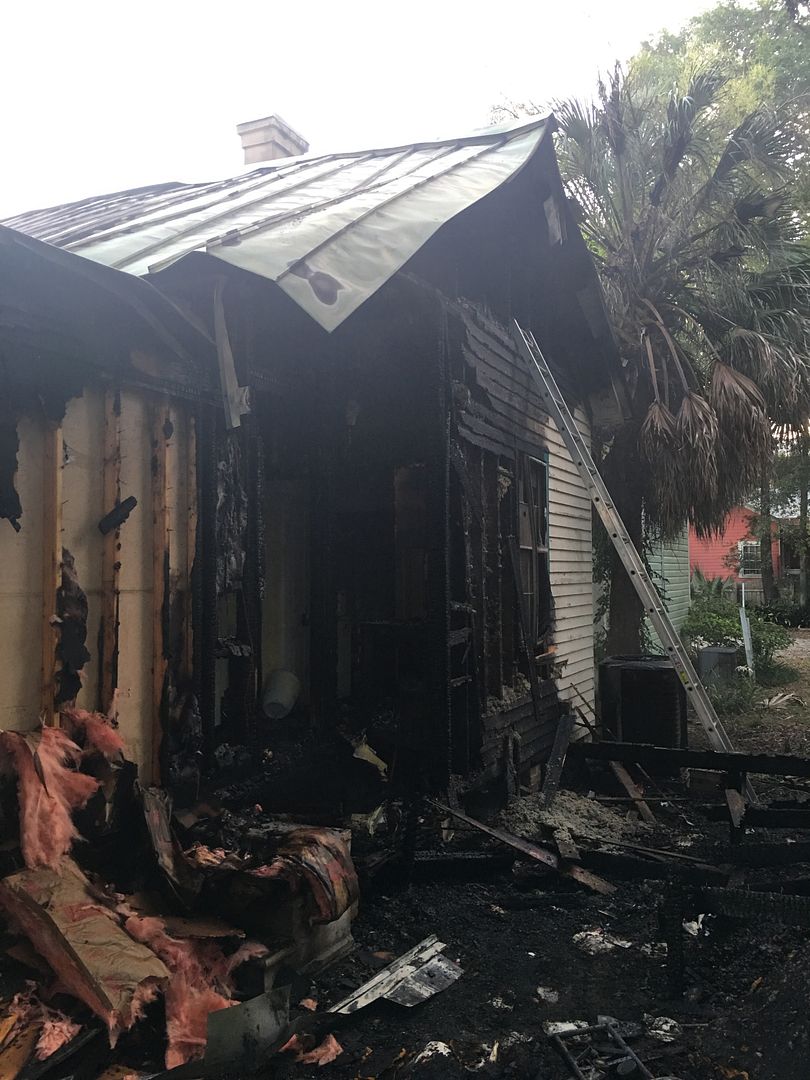 I cannot imagine what it must have been like for Jack, but it was a sock to the solar plexus for me. After a brief period for mourning, about four months, I never did ask Jack about Naranja. Here's where Naranja is parked: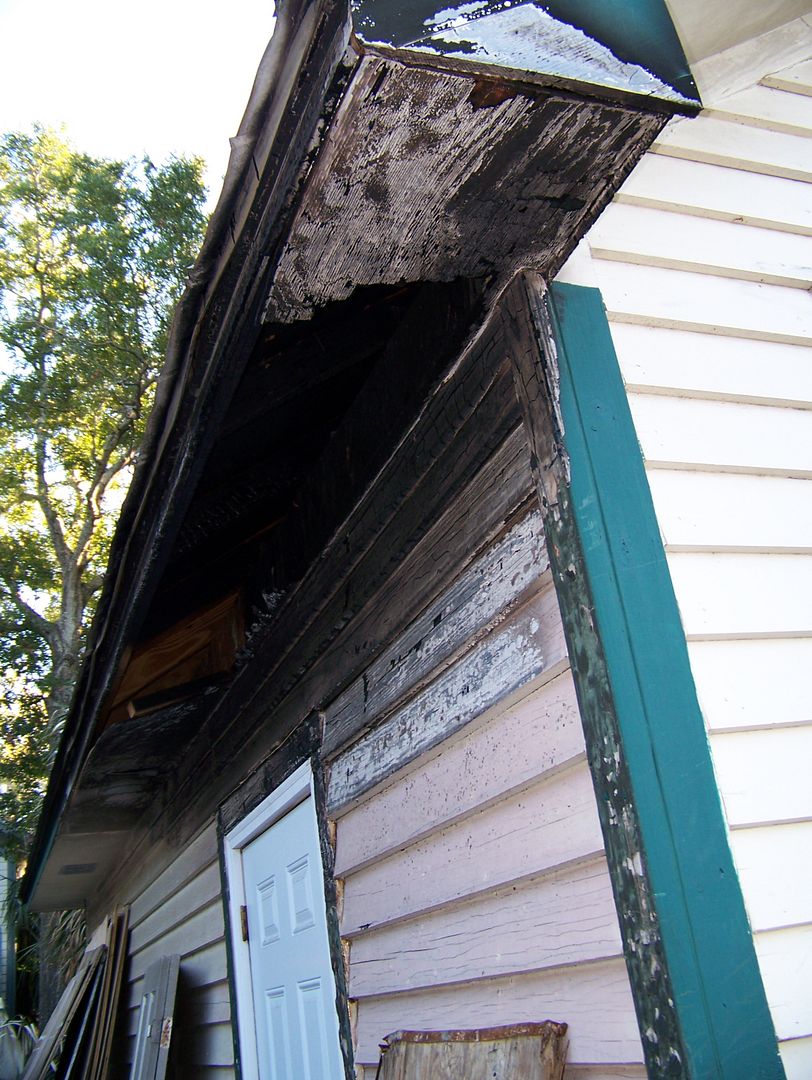 We call that a "close call".
I drove Naranja just this morning . . . to the car wash. Started right up. You can see vapor still coming from the exhaust: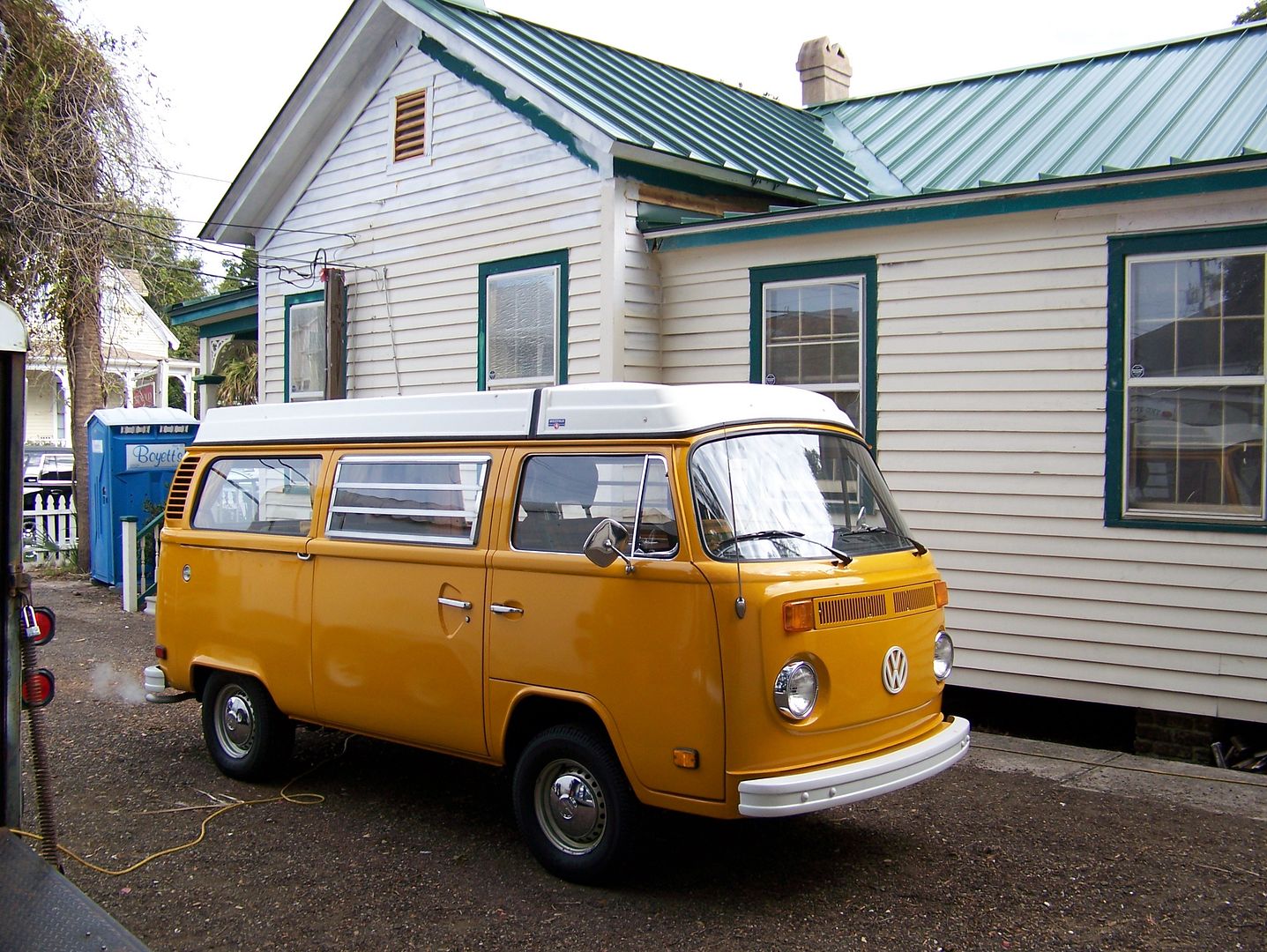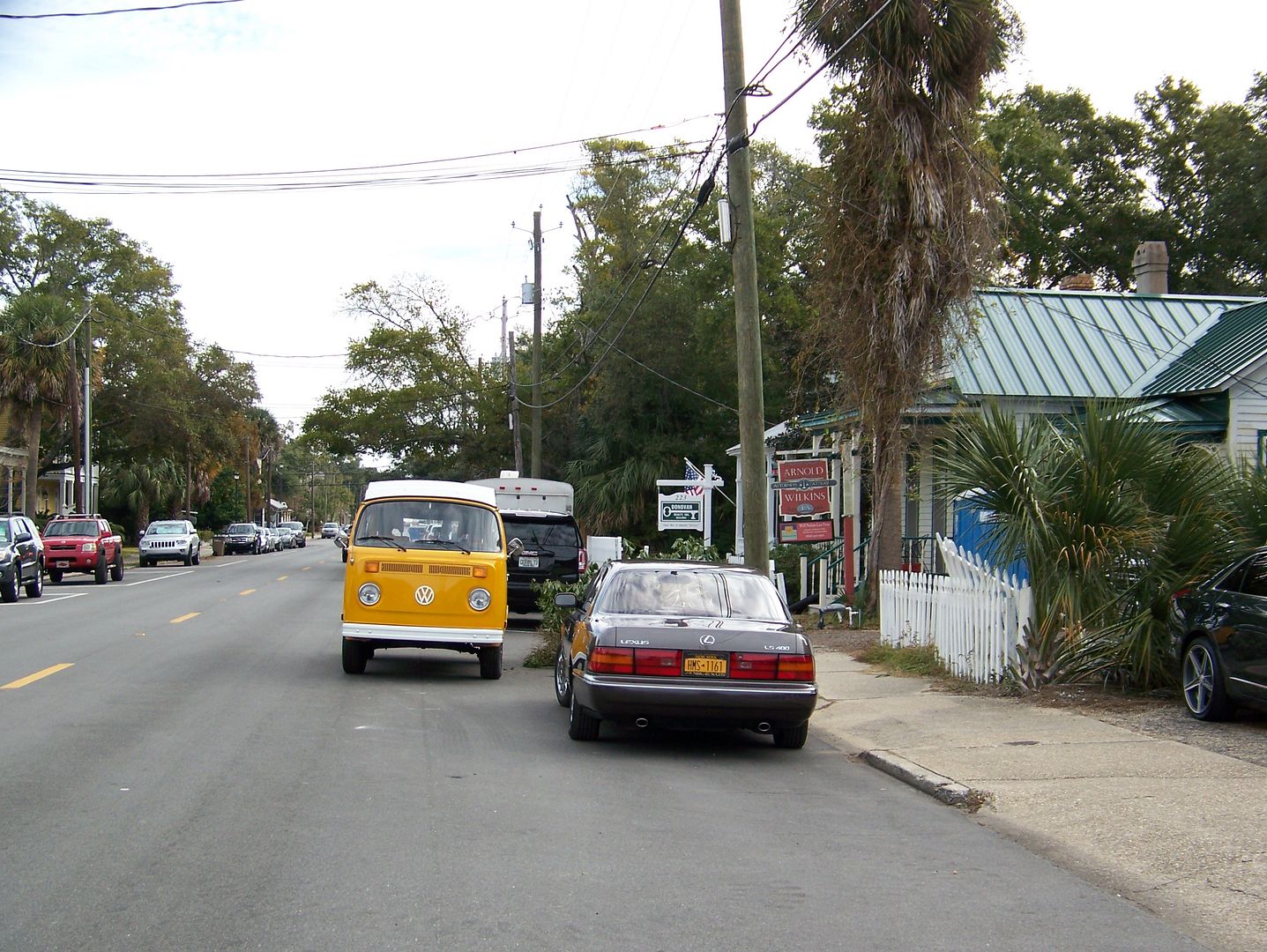 The Law Firm is being rebuilt. So fortunate that the fire did not get any more involved than it did. The house was built in 1902, that was dry wood.
The smoke scorch on the front adds a horrific authority to the Law Firm: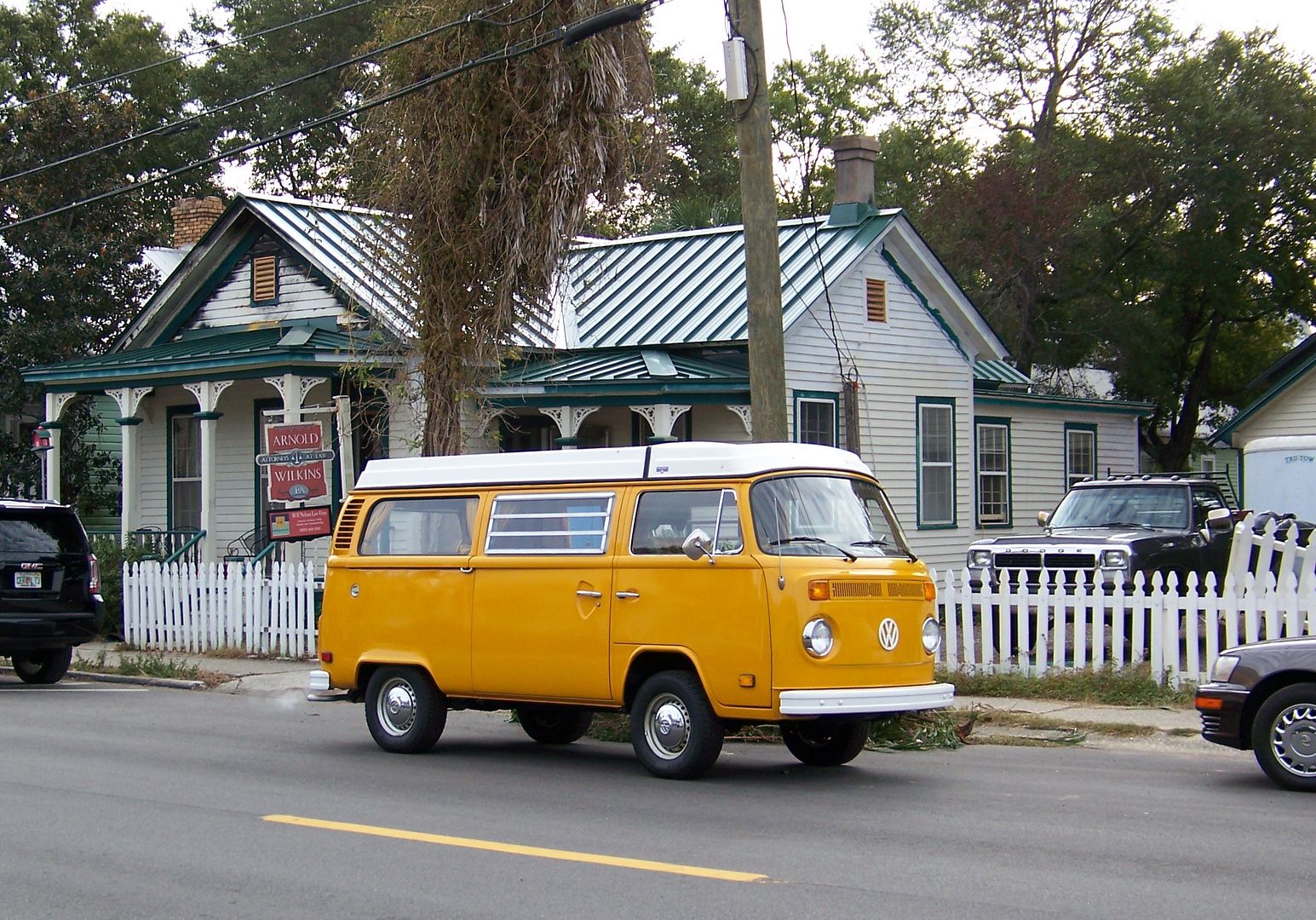 I am on my way to Atlanta in the Lexus to pick up my brother to take him to Cindy's Family's Thanksgiving Dinner, then back to Atlanta then back to Pensacola then to Miami in NaranjaWesty.