SG Kent wanted an update. Here is the update.
The Good:
Fuel economy 20 mpg @ 65 mph @ 102* @ 347 CHT @ 3,750 rpm no tinnerman nut shim on fan, mild oil dampness under case.

The Bad:
Engine is a little thrashier at mid rpms, a deep pressure plate imbalance sort of thrash.
Fan shriek is definitely less now that the fan is a half a mile away from the mounting plate (all right all right, it is now about a millimeter further away from the plate, geeze.
Chloe the Shambling Cow . . . :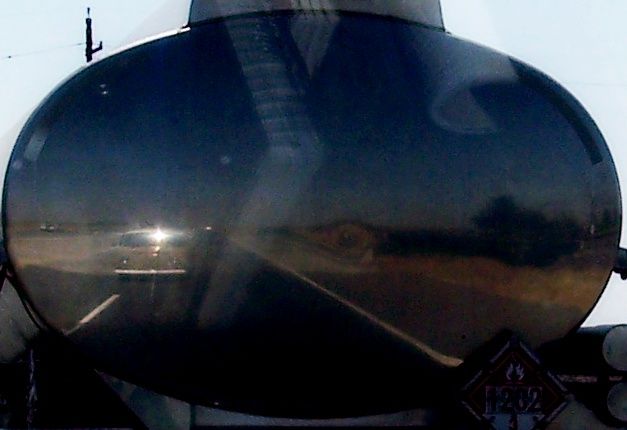 . . . has now graduated to the middle lane: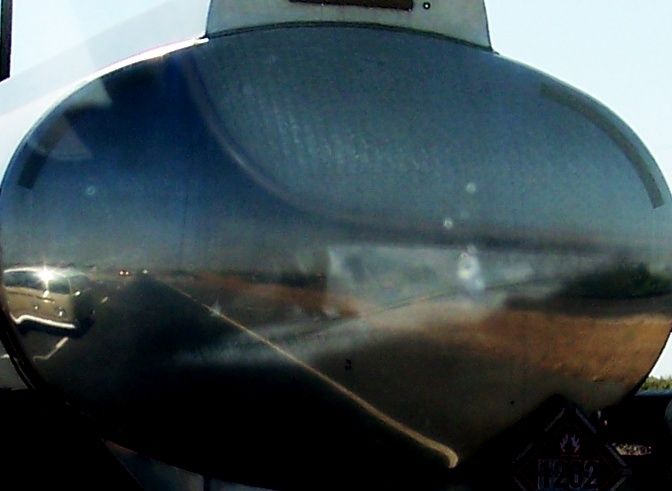 Chloe even passed more vehicles yesterday than it has in the past six years. It kept speeding up on me, rogue cow wants to be a pony express. Had to actively dial back several times. Now, a tail wind was part of this friskiness, but so was the loss of my subconscious reaction to a certain vibration that this car has always had:
We have lost all higher order fan imbalance , and the engine is clearly happier at high rpms:
So, for the first time in many years, I went all Road Warrior Abandon yesterday, 240 miles from Sacramento to Bakersfield in 102* heat without a worry. The engine ran ridiculously cool, hit maybe 360* in the 4:00PM broil in the left lane at 65.
Did a celebratory Electrical Refresh Engine Compartment Wax Job in an almond orchard: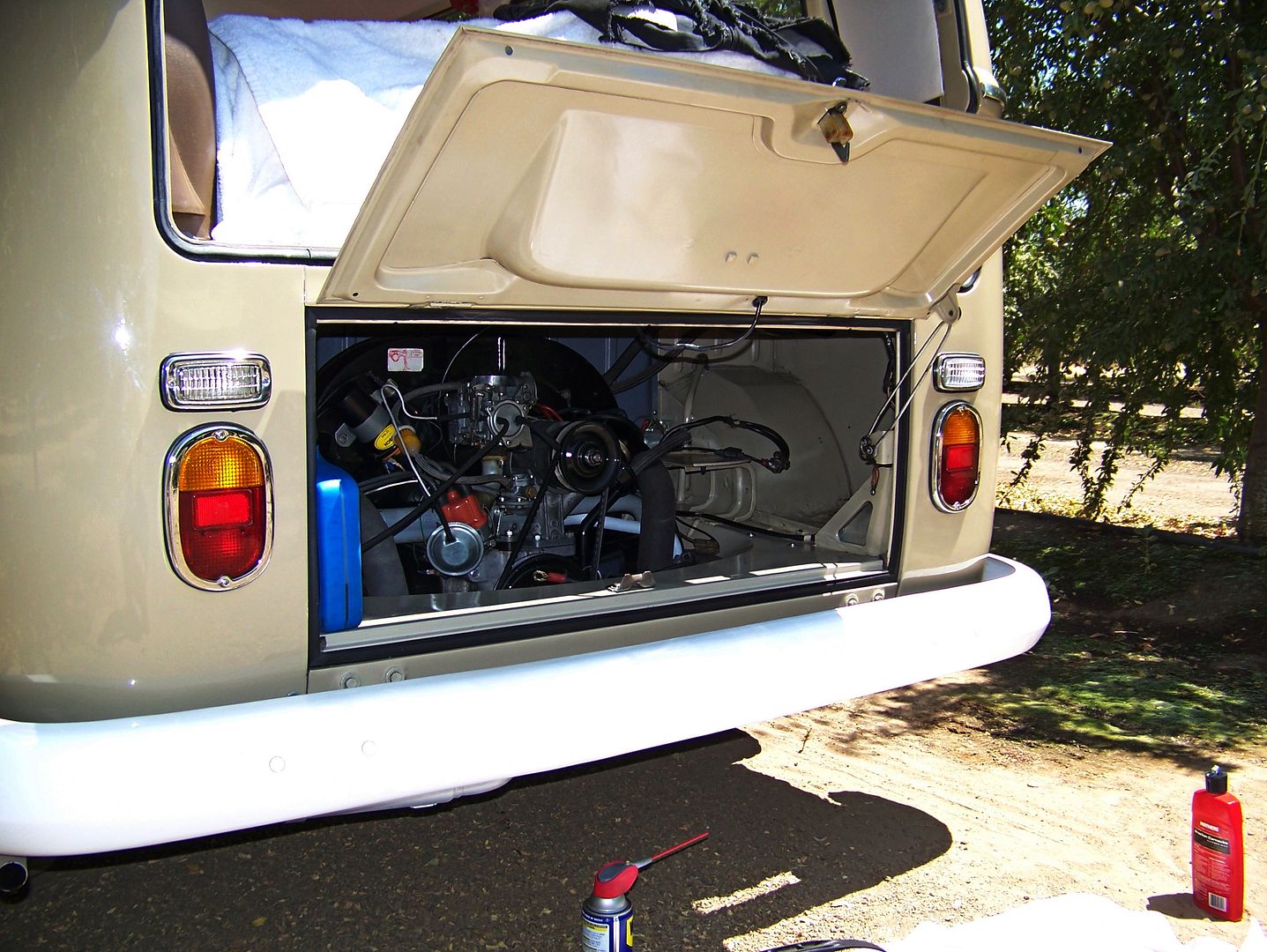 Noted that the di-electric grease maintenance of the battery terminals and voltage regulator connections did NOT stop a build up of hard black oxidation on the battery posts. I'll report back if the weird intermittent brightening of the headlamps has stopped.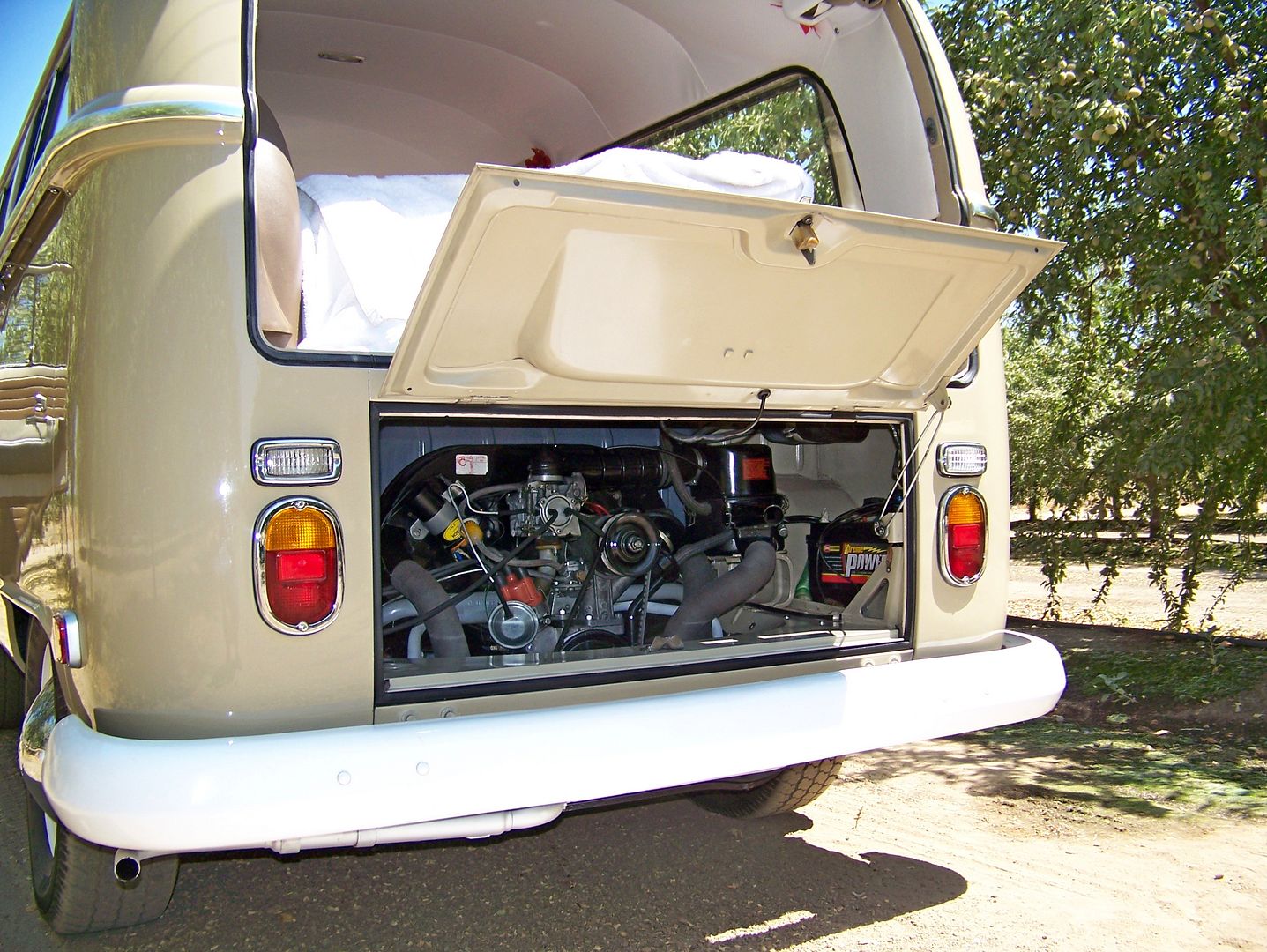 Will report back from Robbie and NYCynthia calls. I plan to camp out in the Agua Dolce valley spot near the shot-up pick-up truck.
http://www.itinerant-air-cooled.com/vie ... 70&t=13147
Colin