The "Wish Me Luck" post has been superseded.
This engine, of all the cross-country air-cooled VW engines I have flogged, had me the very most nervous of all. You've read of it since the day I dremeled the valve seats down flush with the combustion chambers and filed 52 aluminum teeth on the camshaft, cursed my nuts (connecting rod nuts, boys), and got in a lather about that horrid new brazilian chatter-monkey pressure plate. I was anxious for very good reasons, but the Universe once again toys with me.
This thing has been phenomenal of late. The last week, this engine has told me that there is pretty much nothing that can perturb it. Just did I-5 south from Redding to Sacramento in the 100* heat at 65 mph with a definitely lean mixture, and the Dakota Digital gauge never went past 375. Come on! I can't explain it. I can't share the recipe with your engines. This isn't just the gauge. The valve covers smell like sweet new oil. The rocker surfaces are shiny clean. The valve adjustments, while still tightening, are now only losing an hour or so. Yes, they may bite me, but the engine is running so peppy and economically, the abandon with which I piled into the Road Warrior and drove wherever, whenever, however, is coming back to me with Chloe here.
So, a couple of years ago in this car, I passed a slow tanker truck on a steep downhill on CA-299 and discovered a hairpin turn just past it. It was hair-raising to have to seriously get on the brakes all the way into fade, force a downshift, and still hit the curve well over a reasonable speed. The road was unforgiving, there were two more hairpins and the rate of descent was pretty ferocious. I remember having a chat with myself about drum brakes, life on Earth, a car too good to throw off the cliff because of stupidity, and a promise to not barrel into the mountains without a sharp appreciation of the laws of physics and gravity.
Then in 2015, with a somewhat more portly orange Westy, I was tearing along CA-299 sort of recalling that there was this hairpin turn downhill deal that I might want to be on the look out fo- oh geeze, here it is. Now, the disk brakes had a more powerful clamping force, yes, but the corner didn't care about braking. It is an unsettling feeling when you have to crank the steering wheel past your usual, it is almost like "steering fade".
THIS year, I am ON TO THAT DAMN HAIRPIN CURVE. Here it is. I am already downshifted and holding at 40 mph with moderate braking still necessary: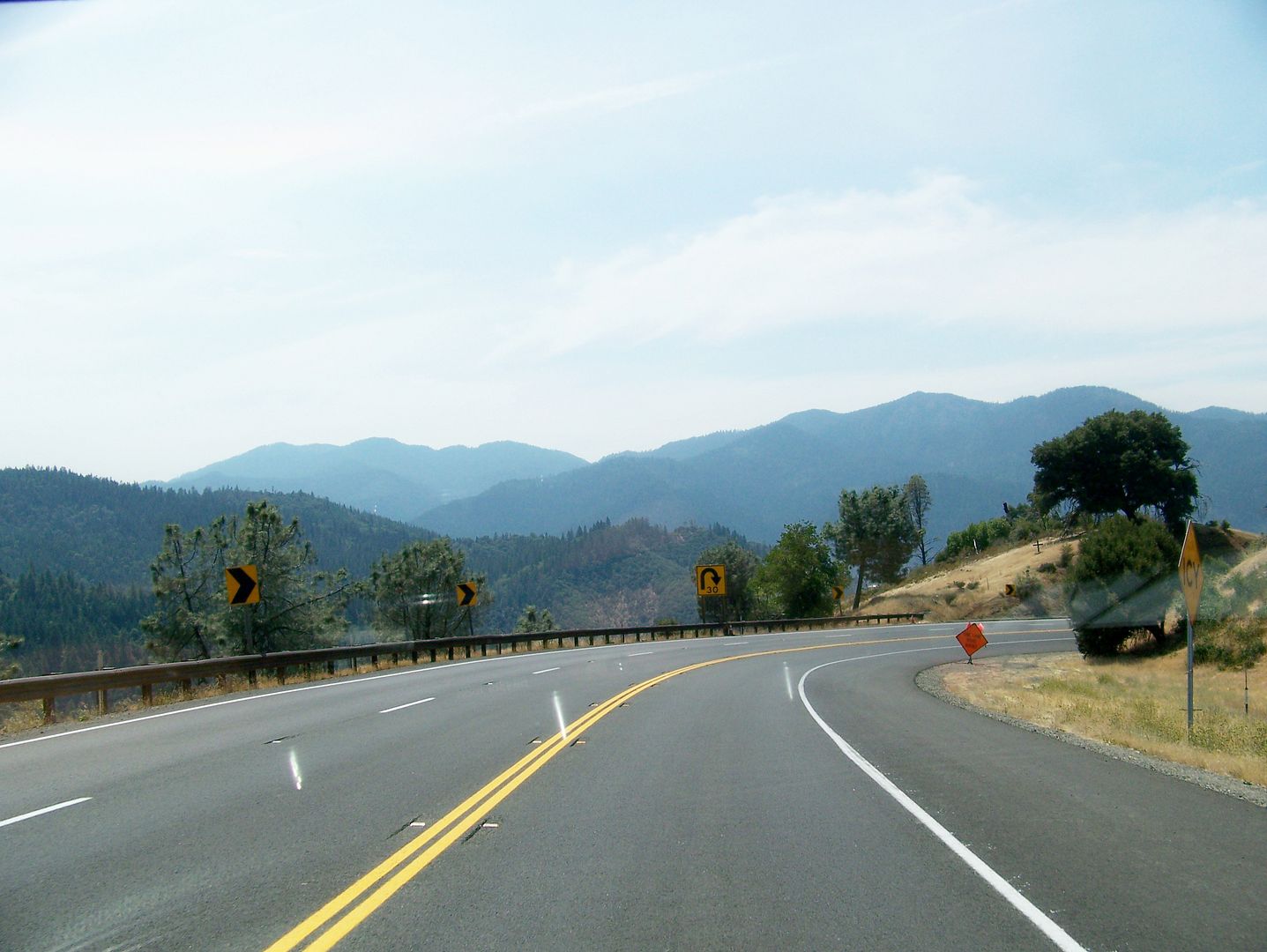 Here is the first hairpin as seen from below:
There is the little toy road way down below where your tumbling crushed-beyond-recognition car would eventually come to a stop: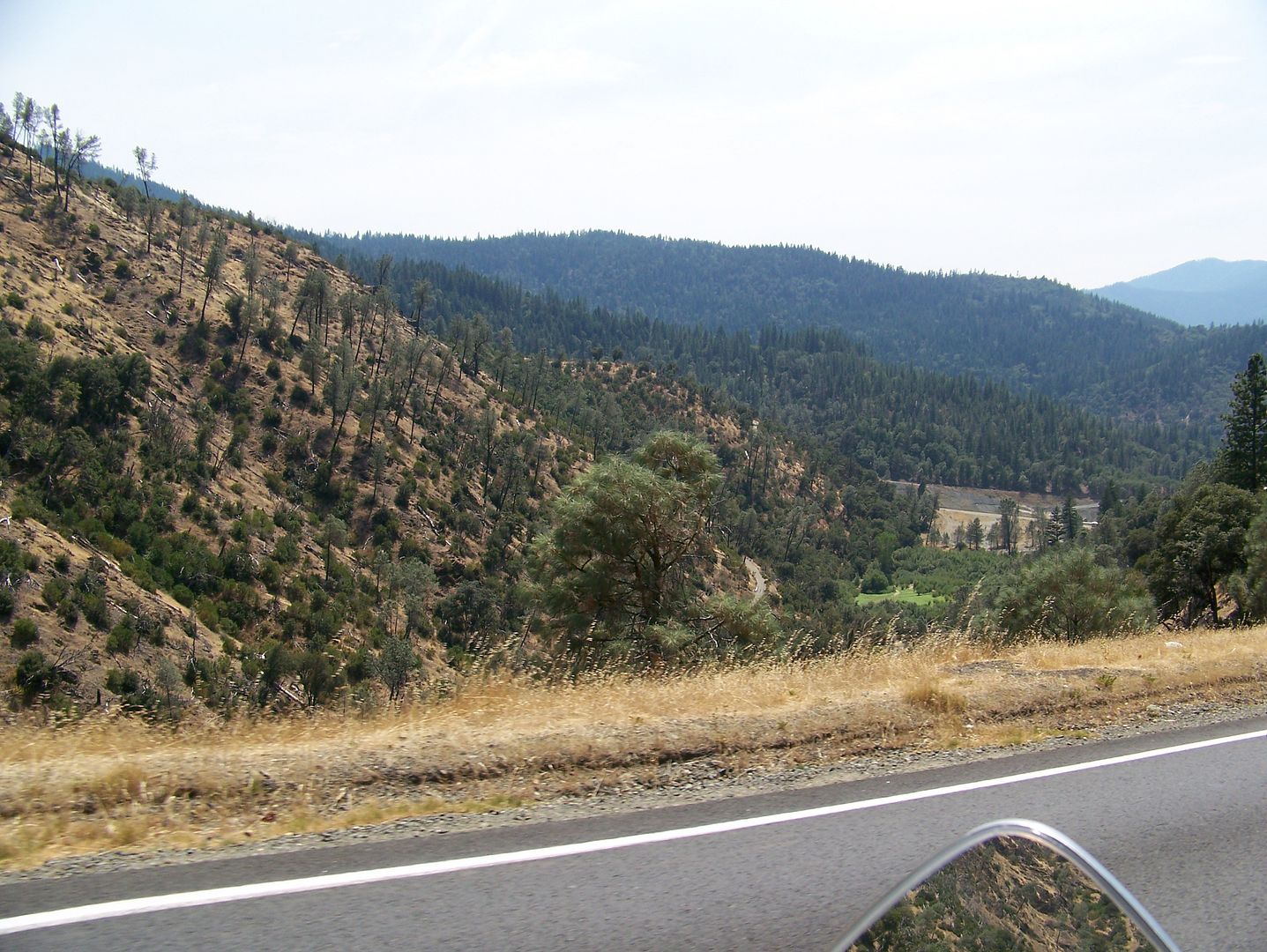 Here comes the second and third hairpins and the hill is dropping away, and the brakes are mildly faded, but we got this, we got this: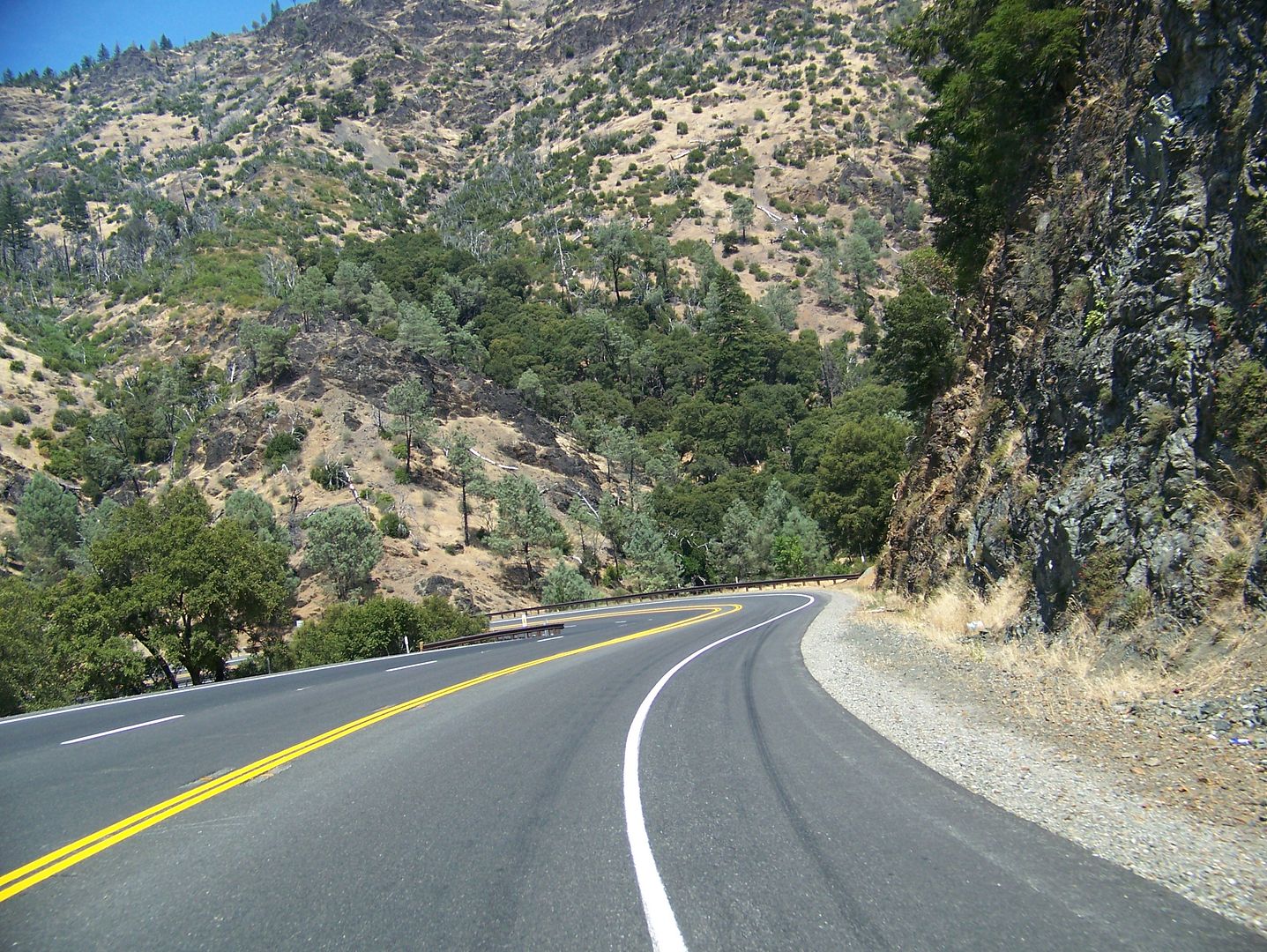 WHAT?? :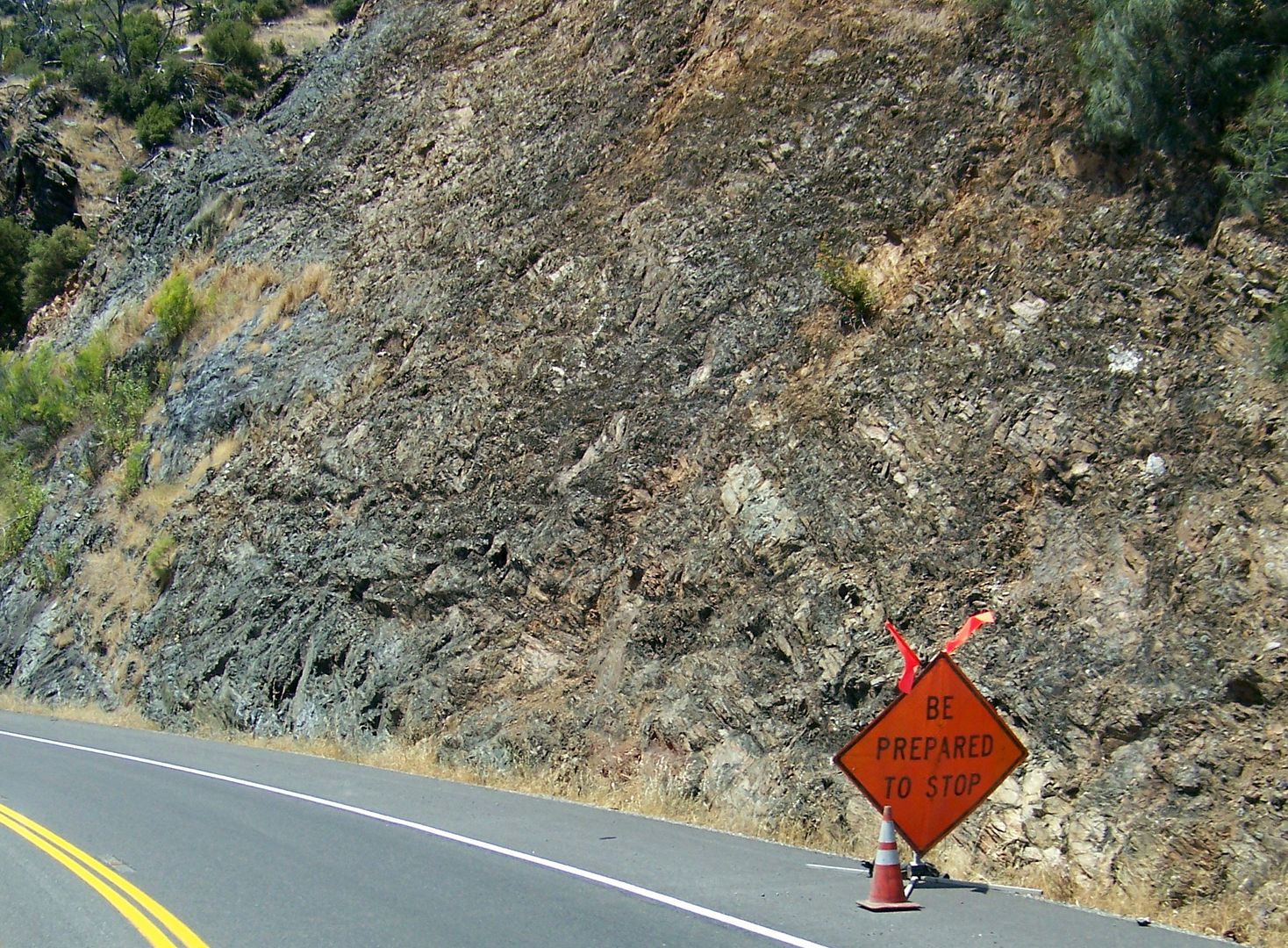 I can hold 40 mph, but stop?? Friggen brakes were maybe half their usual strength, and the hill is steep, and the little man with the stop sign is standing there in the middle of the lane and I am already casting for alternative routes around him. A slight chirp downshift into 2nd, and I am eyeing his Golf parked on the opposite shoulder as my "runaway ramp":
We chatted about "brake fade" and "Golf red caliper paint" and took in the fragrance of brake linings . . . .
(to be cont.)