This was my second visit with Colin and although we only did a half day, we got plenty accomplished.
Arrival of the Bob D. at exactly 9am: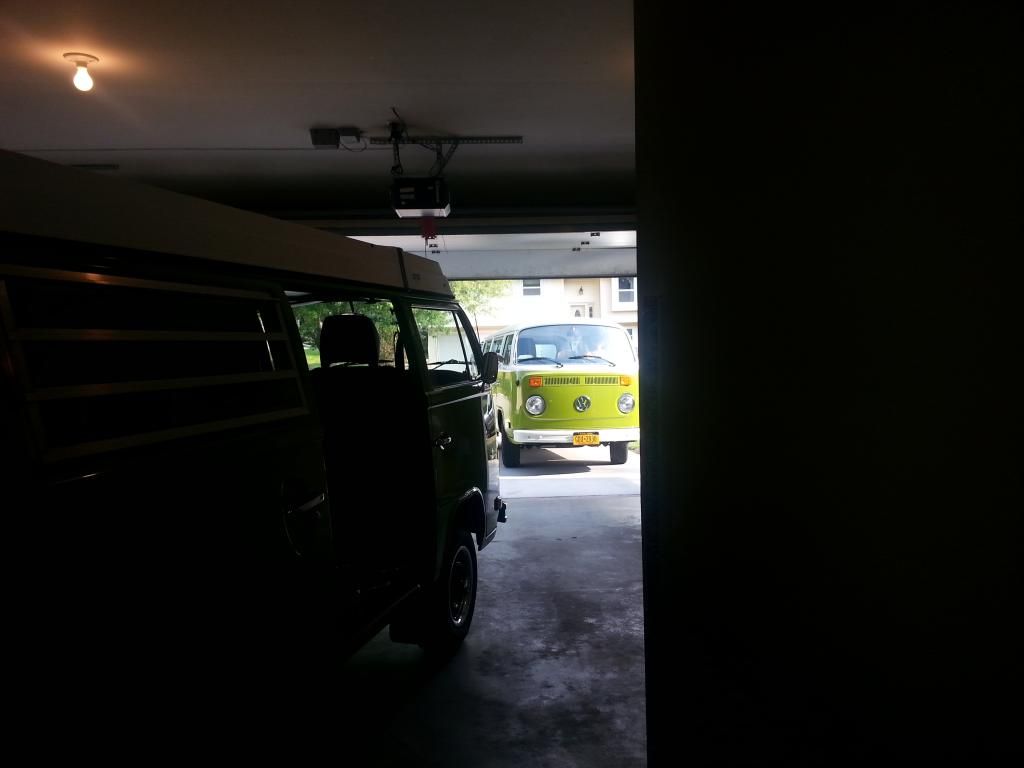 First order of business was brakes. We checked out all of the flexible lines and determined that at this point only replacement of the fronts was necessary. Replaced those and proceeded to adjust the parking brake and rear brakes along with a good bleeding.
Having a fresh rebuild as of this past spring, the question of how the valves were adjusted came up. So, after the glued on valve covers were pried off we determined they were only pre-loaded by about 1/4 turn all the way around. I set them to a 1.5 turn pre-load while Colin did some artwork in the form of TDC marks on the fan. Other questions were raised about the set-up from my builder for which I'm ashamed to say I did not have a good answer. We found some weirdness with air flow to the dual carbs. The idle significantly improved when we pinched off the booster hoses. There was also no change in idle when removing the number one and three plug wires. I fired off an email and will hopefully have some answers as to how this engine was tuned during dyno testing.
When I purchased this bus it had already been robbed of it's fuel injection system to which I plan to restore hopefully for next years visit. I was convinced of this after having the pleasure of both riding in and driving the Bob D. What a sweet and gentle machine, just floats down the road.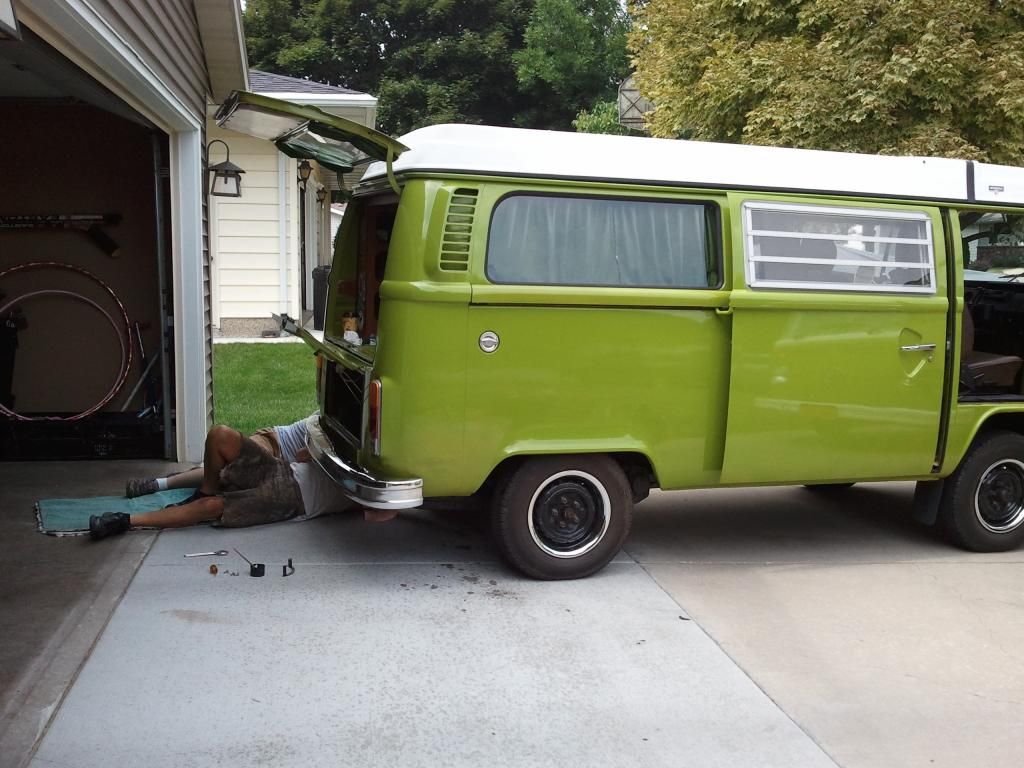 At this point in the morning it was time for a short prelude: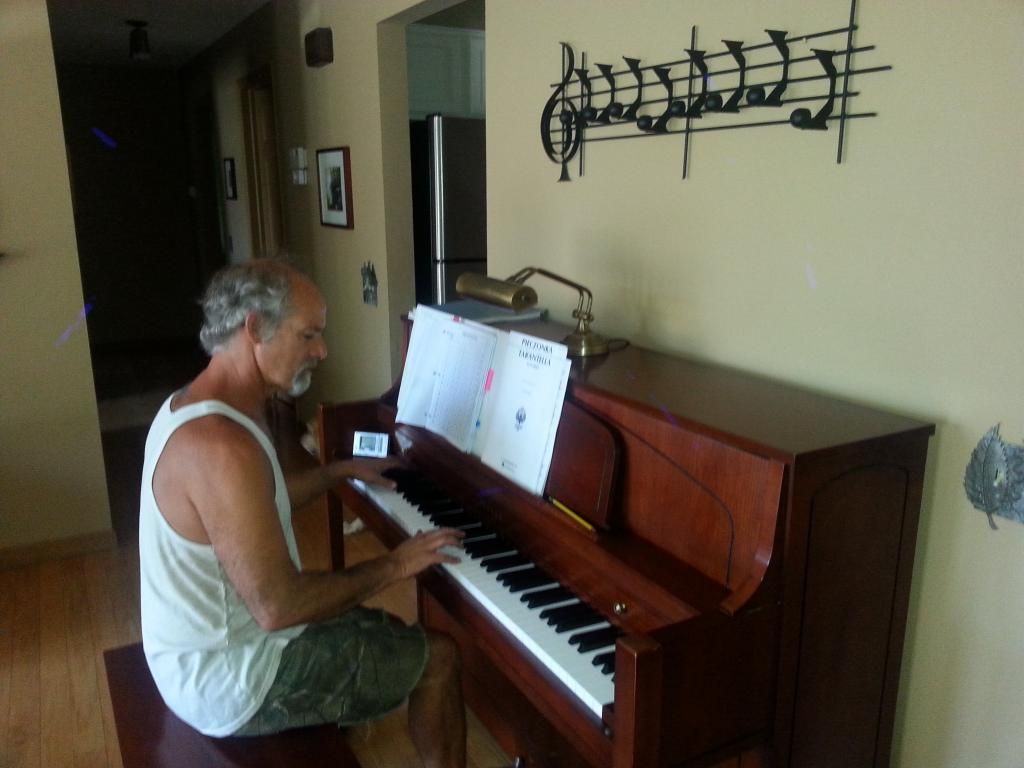 Another PO hack that I'd been wanting to take care of for a while was having the fuel pump wired directly to the coil. I had purchased the safety relay kit from German Supply a while back and Colin made short order of figuring it out and getting it installed....after we found a hot 12v wire just laying in the engine compartment compliments of the PO fuel injection carnage. The relay circuit worked as advertised.
Our half day ended with a test drive to check the freshly adjusted brakes and they preformed well. Although I still have a pesky squeal coming from the rear. Colin applied the hand brake at speed to heat those suckers up and the squeal subsided, but has since returned. Colin, what would the remedy be to eliminate that rear squeal permanently?
The test drive also revealed that I still have a bit of clutch slippage/chatter. Not entirely surprising as the only leak I currently have is from the seam joining the engine and bell housing. I plan to pull the motor once again at the end of the camping season to figure out what's happening in there.
And at that point we bid farewell until next year. Thank you Colin, safe travels!