Man, I was going to give you all the update on the wretched limp into El Paso in the heat with a belt that had flipped itself inside out........: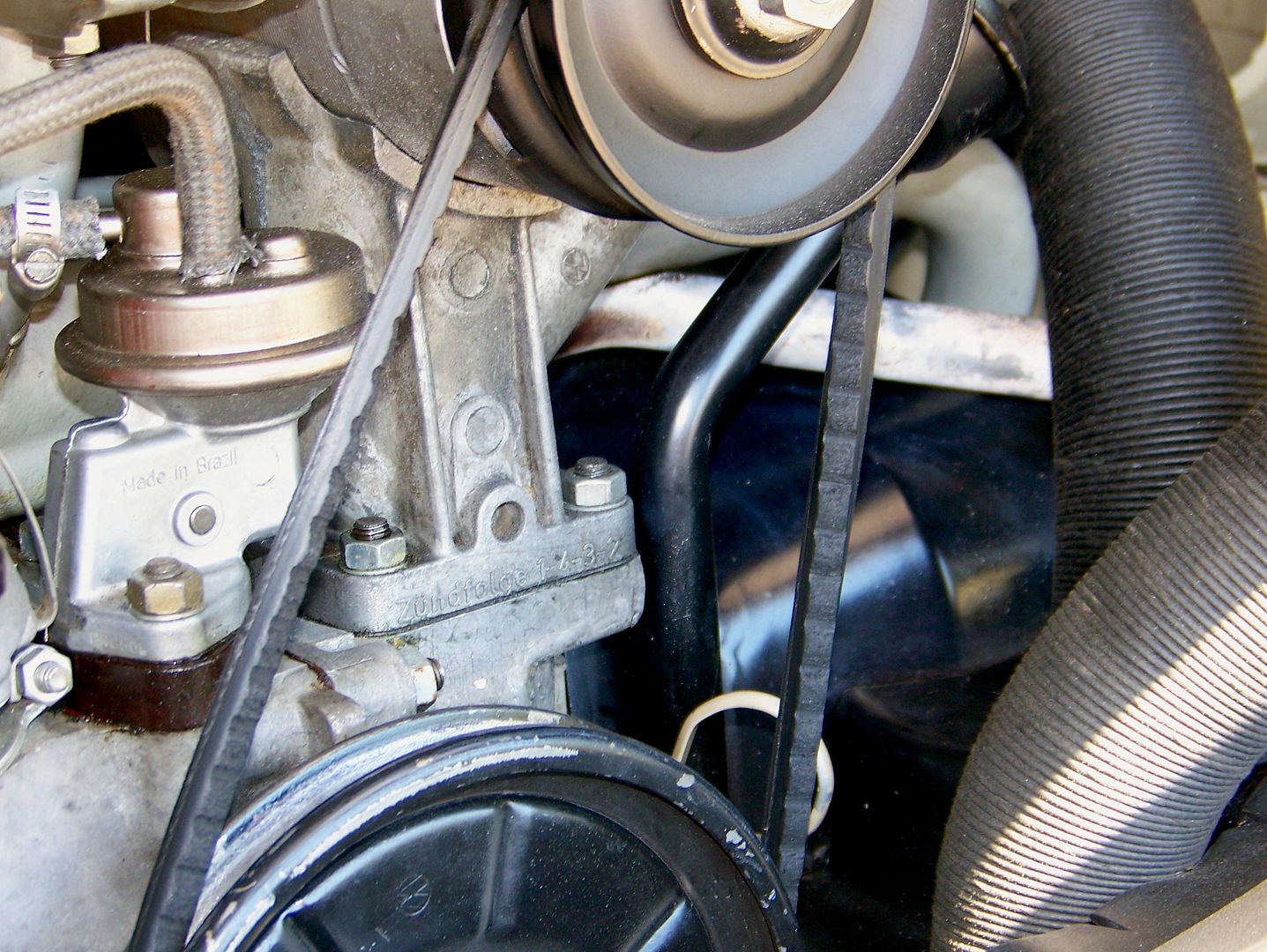 ......... that I attempted to fix here: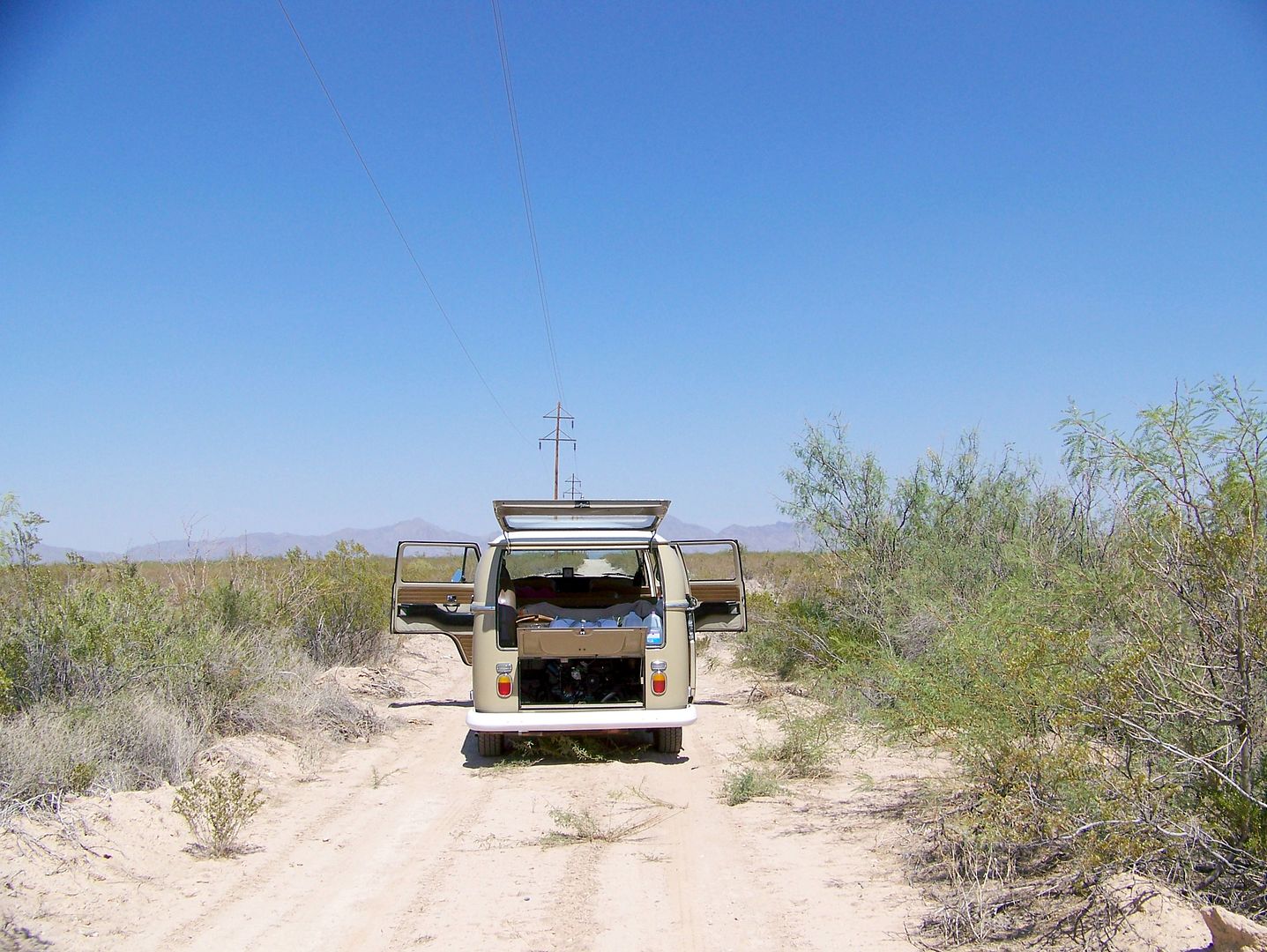 ......... and here: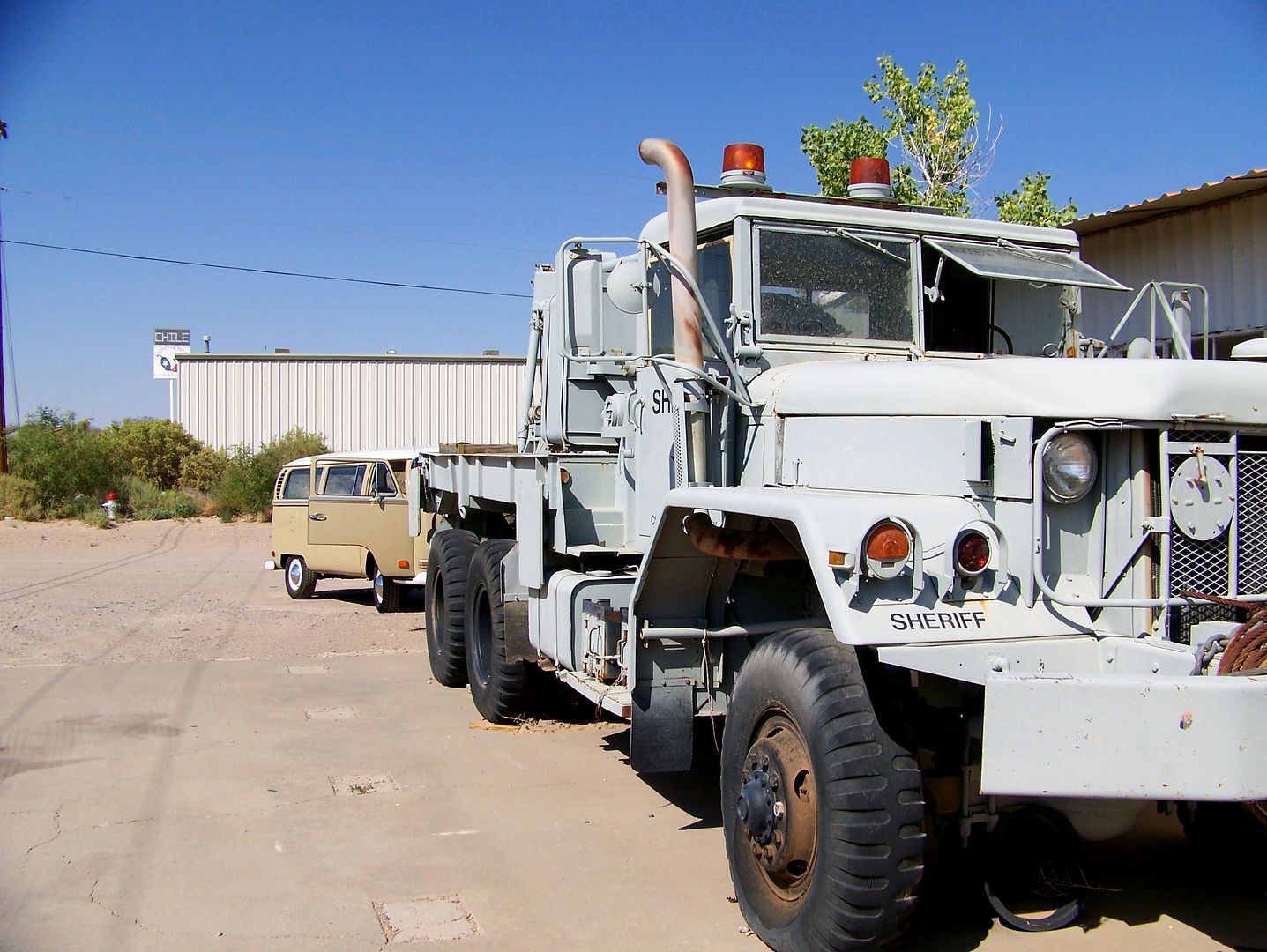 ......... until I got to an Auto Zone that had some 35 inch belt that seemed to work . . . a little tight but not too bad. It destroyed the Hambone supplied rebuilt generator's new bearings in 50 miles.
Yesterday, on the side of the mountain above Los Alamos, with newly painted pulleys hanging there off the tailgate hinges:
Here's a mess for ya .... where is that woodruff key?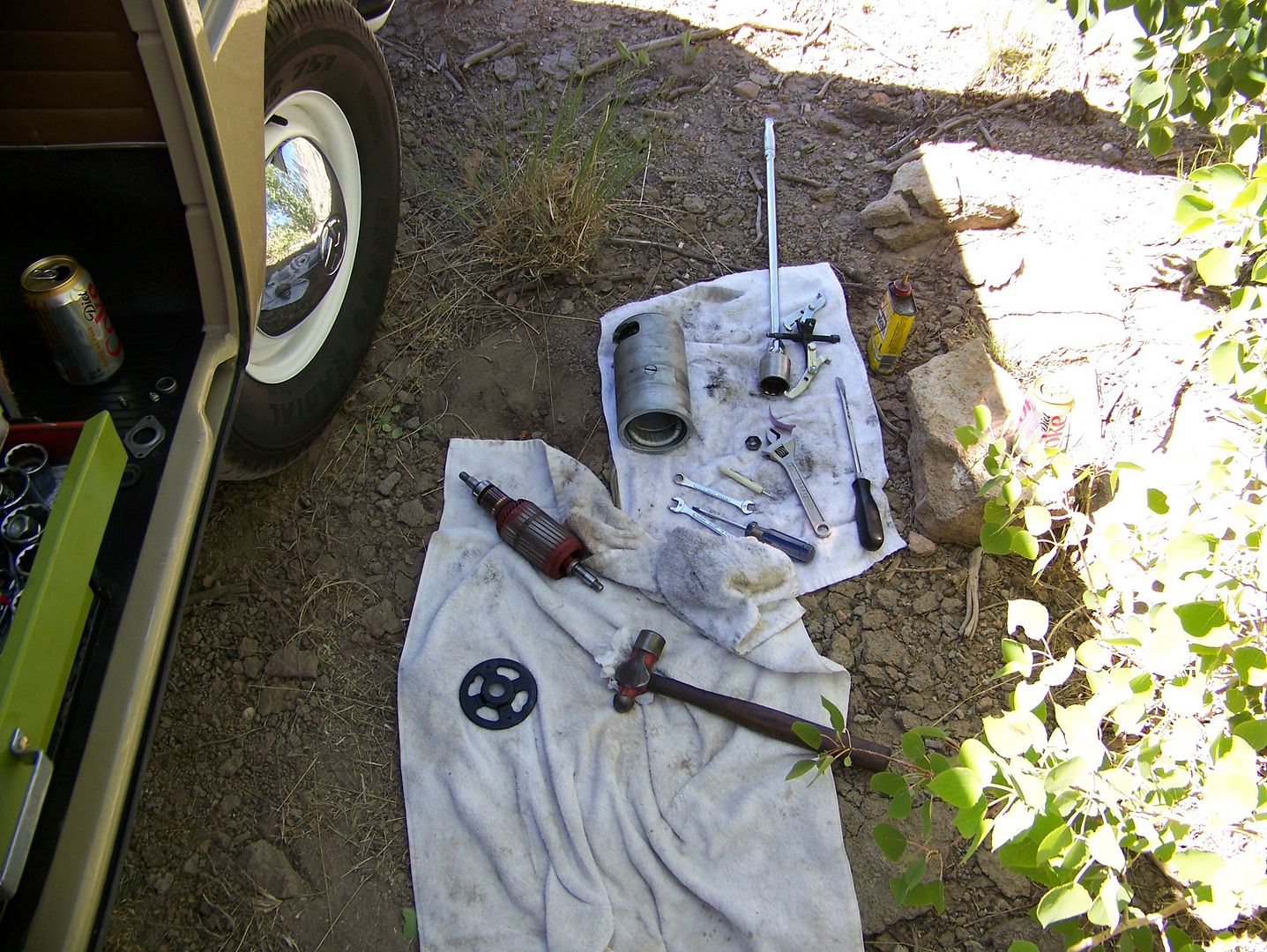 I replaced the already loose new bearings (black)with some excellent used bearings (brown) from the Jblair630 Collection (much smoother and tighter):
and discovered much to my surprise that the rebuilt generator had terrible secrets, like a bored out bearing housing on the belt side endplate with a strange spacer to "hold" the bearing in place: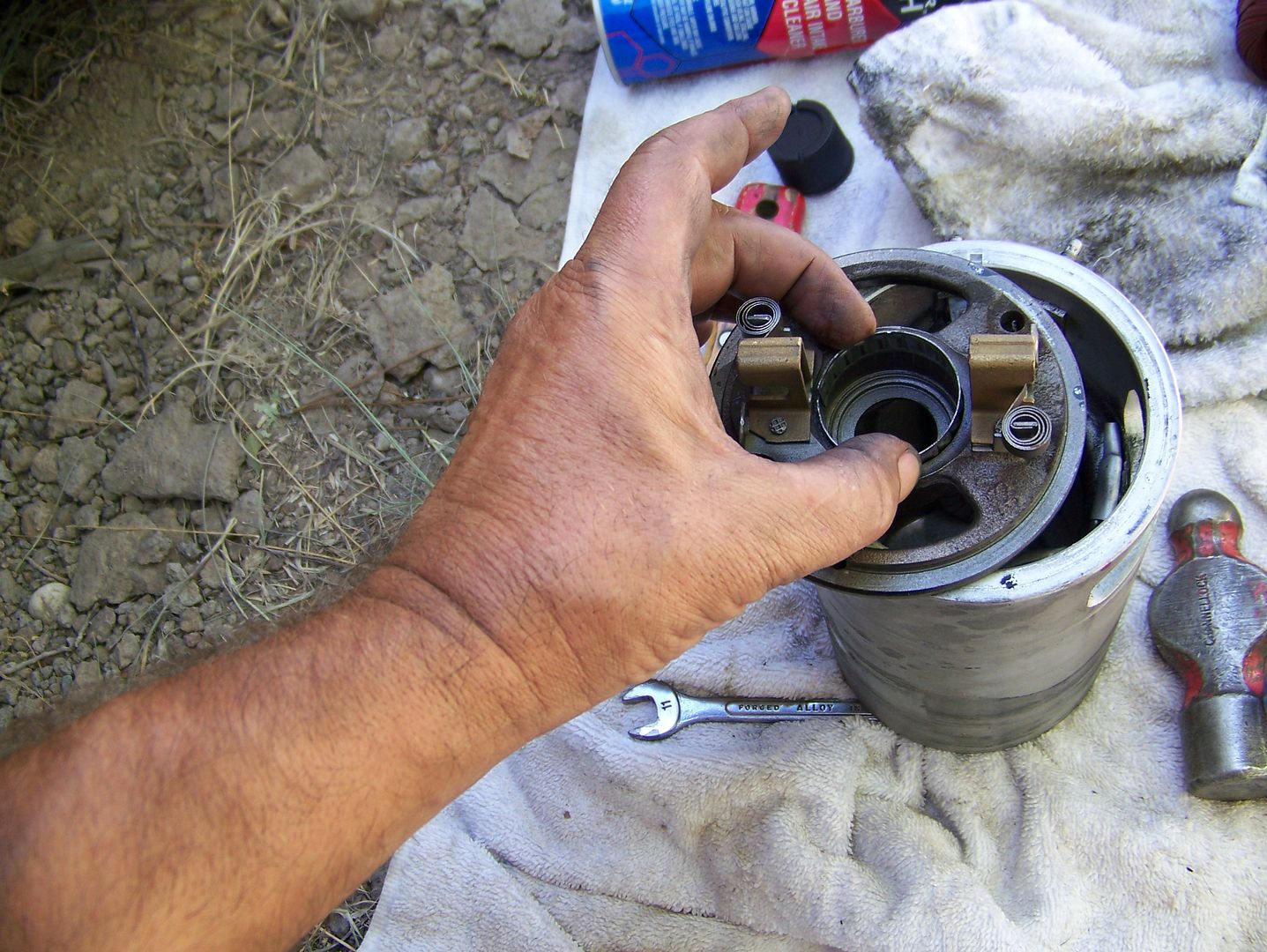 Fifteen minutes to discovering that the vibration would be awwwwwwful:
Stupidly! I used loctite on the bearing to help "hold" it in place, and the fan vibration is back with a vengeance! No time!! Must take it out again!!!
Chloe is still kicking my a$$!
Colin