. . . but you already knew that.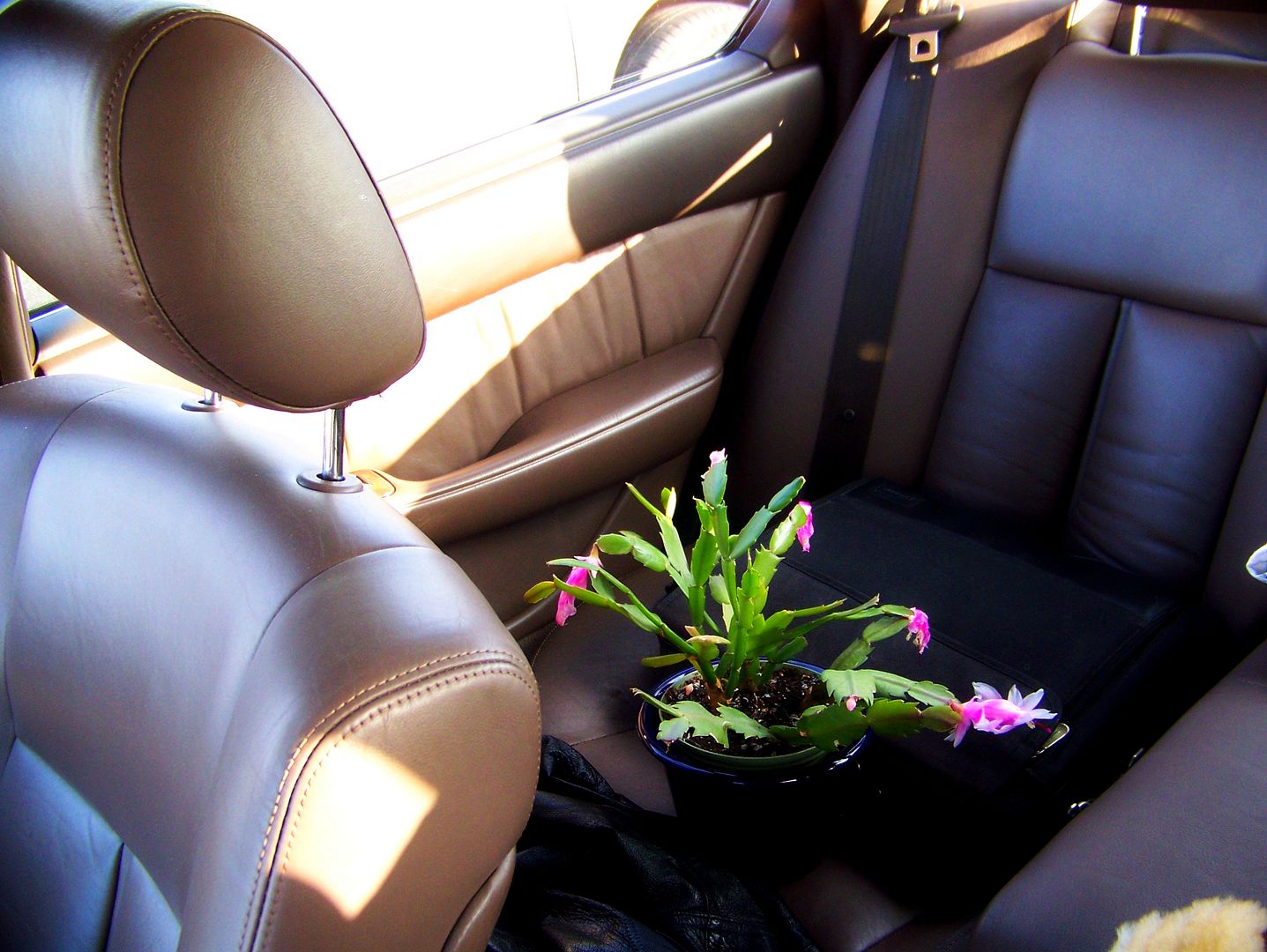 The above was my happy blooming 26 year-old cactus on the way to Brooklyn NY after a good 15,000 miles of travelling the country.
Unfortunately, a close relative thought it might enjoy sub-freezing temps on the porch while I was putting the Lexus to rest in Woodstock. I tried to rescusitate it .......... :
........ but all of its cells had ruptured and it died of plant gangrene.
Relative was mortified! and offered me another. I divided the new one in two and told her that these subsequent twins can show us if a road life is good for plants. Her side unfortunately almost died from coffee ground poisoning (erroneously considered a compost type of nutrition, actually way too powerful an acid), but I saved it (barely) by an underwater soil transplant in the kitchen sink.
My new cactus as of this morning has no idea what's coming, but perhaps it and Chloe can compare notes on What The Hell Did We Do To Deserve This New Life?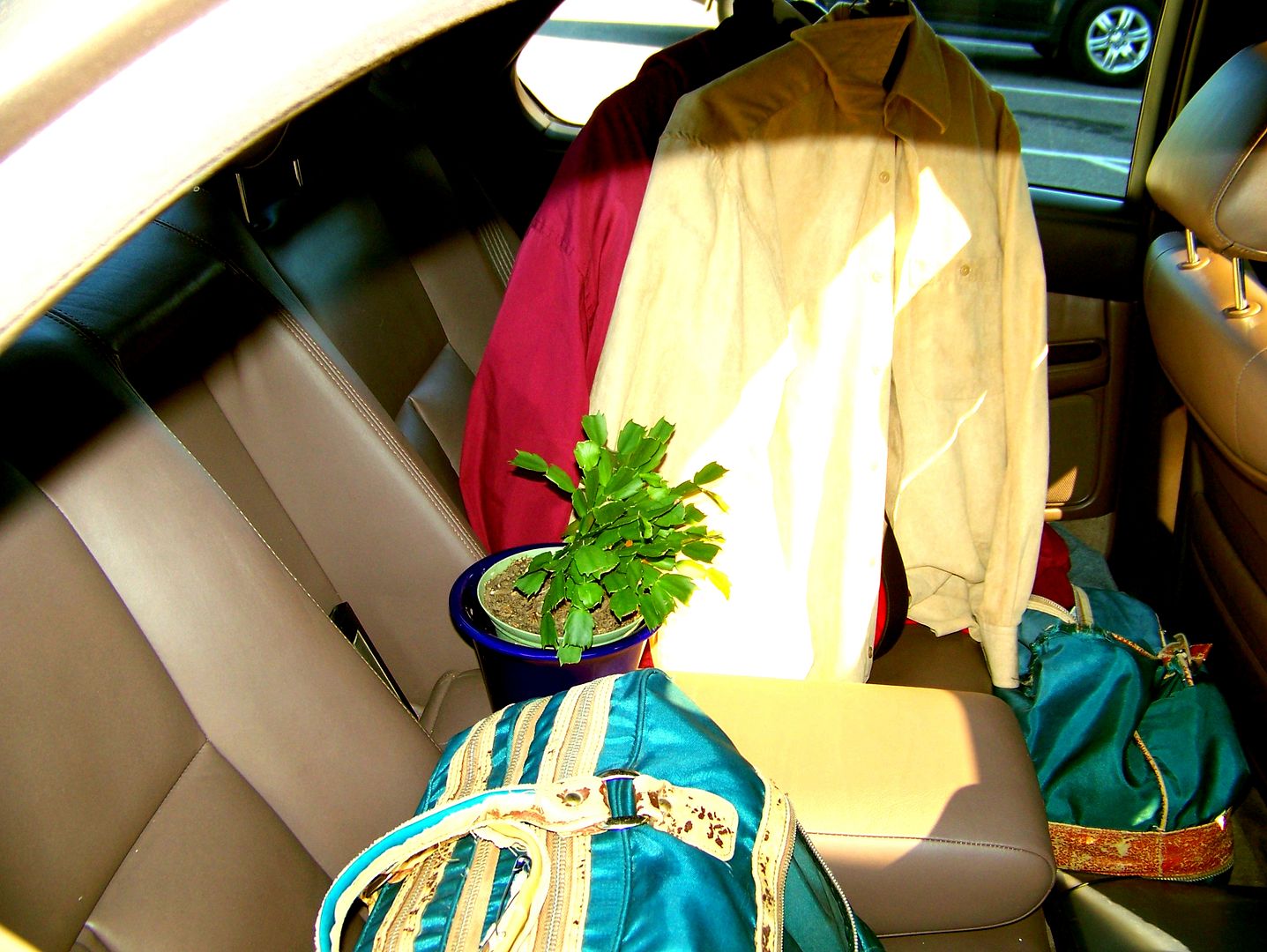 Lexus in December here at the Binghamton Starbucks:
Lexus on this vastly preferable spring morning in Binghamton:
I had a lovely winter in Brooklyn, an overpowering assault of people! ewwww! international visitors, street denizens, gym characters, store proprietors, proud restaurateurs, opera goers, little children speaking in Swedish or French or a wonderful British accent from an almost three year-old, "da-day, shall we take the boos?" breakfast conversations, coffee! The Best Coffee In The World!!, and endless hours at the drawing board falling in love with art all over again, trying to give birth to this painfully elusive book project, and succumbing to the greatest exhaustion of my life when the hours all piled up against several interrupted nights' sleep, and I completely ground to a halt.
Well, it is sunny! I am in my horrendously repulsive cut-offs and I am going out into the sun to clean up the Lexus on my way to Syracuse.
To the Cactus Wildflower Killer, I love you with all my heart and thank-you for an unforgettable immersion into your life.
Colin ; )