That is my left front tire track at impact. I was half on the shoulder, but she had panicked and took my escape route. Note how close the crest of the road is to the point of impact.
This is her Mitsubishi Eclipse, rear axle torn off. The fire chief said she was more critically hurt but I do not know the extent. She was conscious and apologetic: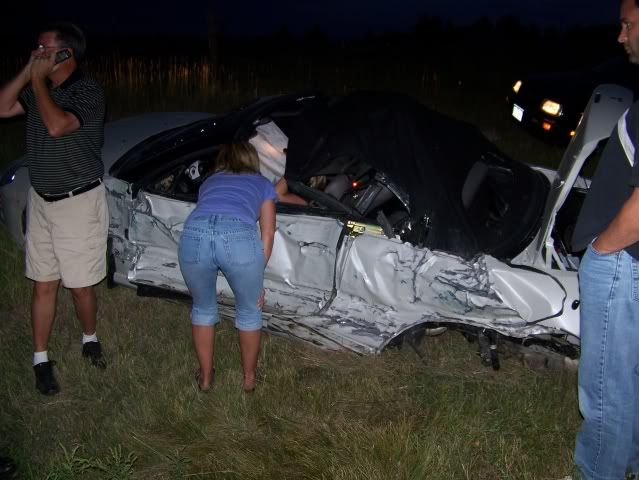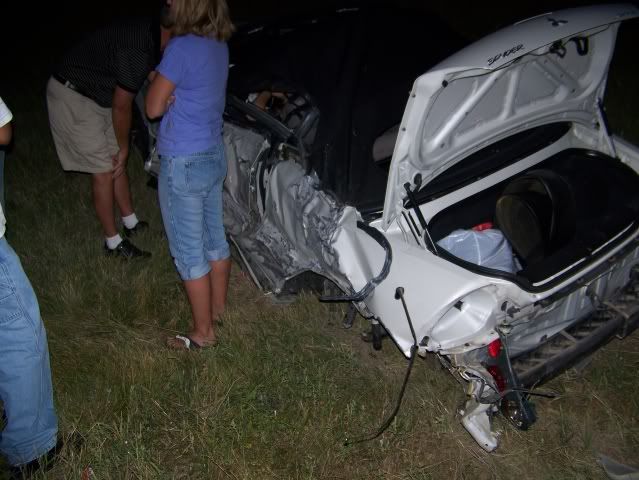 My bus ended up on a barbed wire fence up an embankment:
This is the bus at the impound: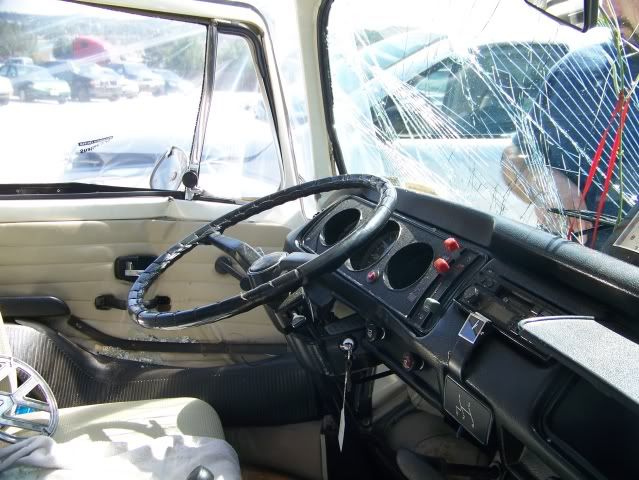 Footwell: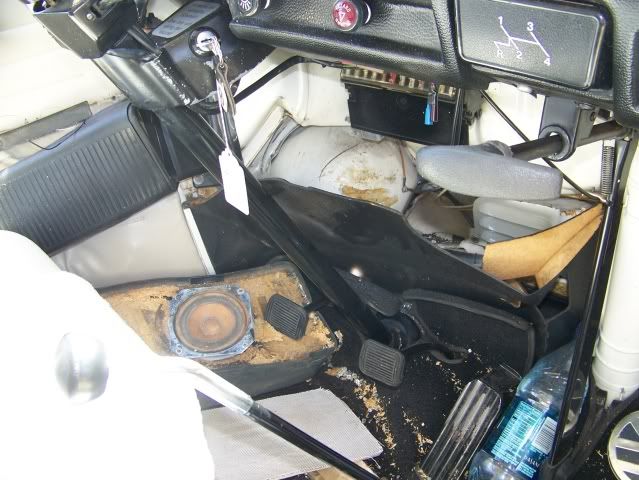 Outside view:
At the impound yard, engine started right up, all lights (save left front) and tachometer still worked.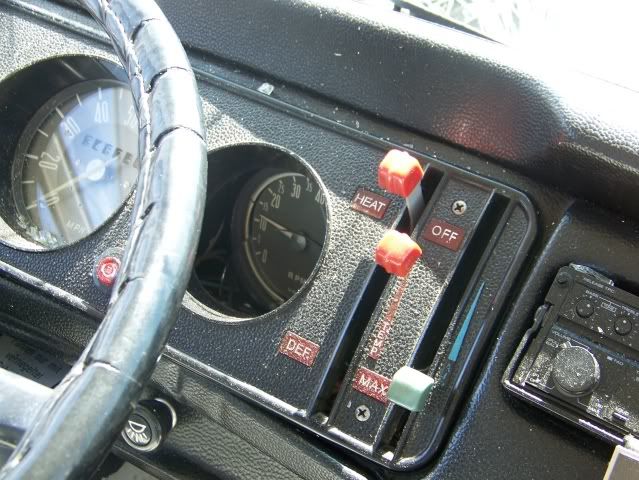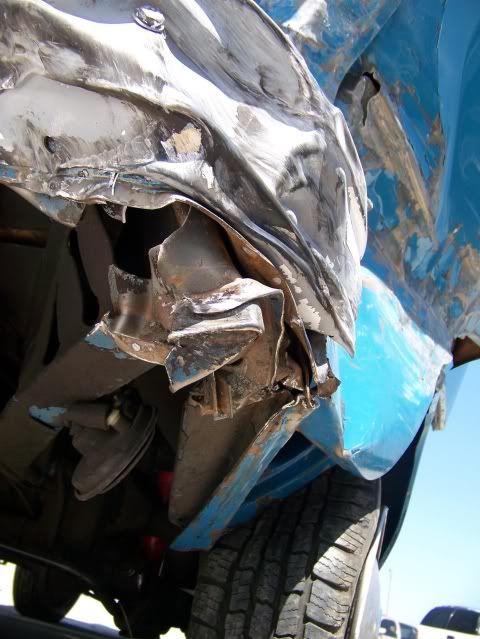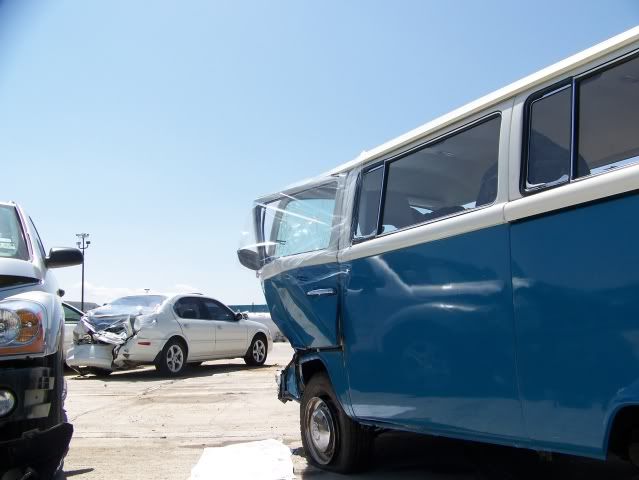 Fire chief said we were lucky. She was doing about 65 or so, no braking marks noted, I was doing between 45 and 50, but had hit the brakes as I swerved right. Even so, the force of the crash was violent enough to bend my rear seat just from the small plastic toolbox and boxed cylinder heads from Riverside, they were packed in tightly enough that they did not have room to shift, they just bent the seatback. My big toolbox hit the partition behind the passenger seat.
So I am heartsick. But there was some effective crash engineering. Quadratruckseite and I were marvelling at how this thing worked in the crash with those frame rails participating mightily to give me another day: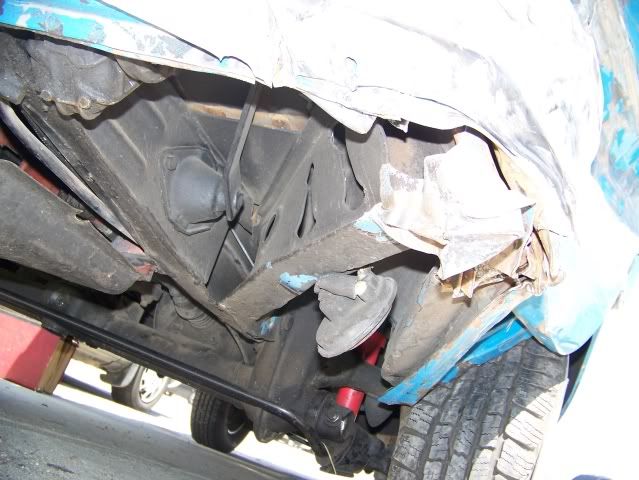 This was the wrong end to a great car.