( prologue 00:
viewtopic.php?f=79&t=14001
)
Lo, and it was a long time ago, maybe even December 28, 2019 at 2:30pm, that I called Jivermo to finalize the plan we had sketched out, to come down to Miami FL and rebuild exoticdvm's engine in but ten days time from January 7th through the 17th. Due to a little "miscommunication" we'll say, we did not have the new Len Hoffman heads that we needed. So, to start this unbelievable adventure, I left Pensacola on December 29th in the Lexus and drove 365 miles, picked up the BobD's set of Len Hoffman heads right off the rear deck, "hi BobD, bye," had lunch with my brother in Duluth GA, drove back to Pensacola, packed NaranjaWesty, and hit the interstate eastbound on January 2, 2020.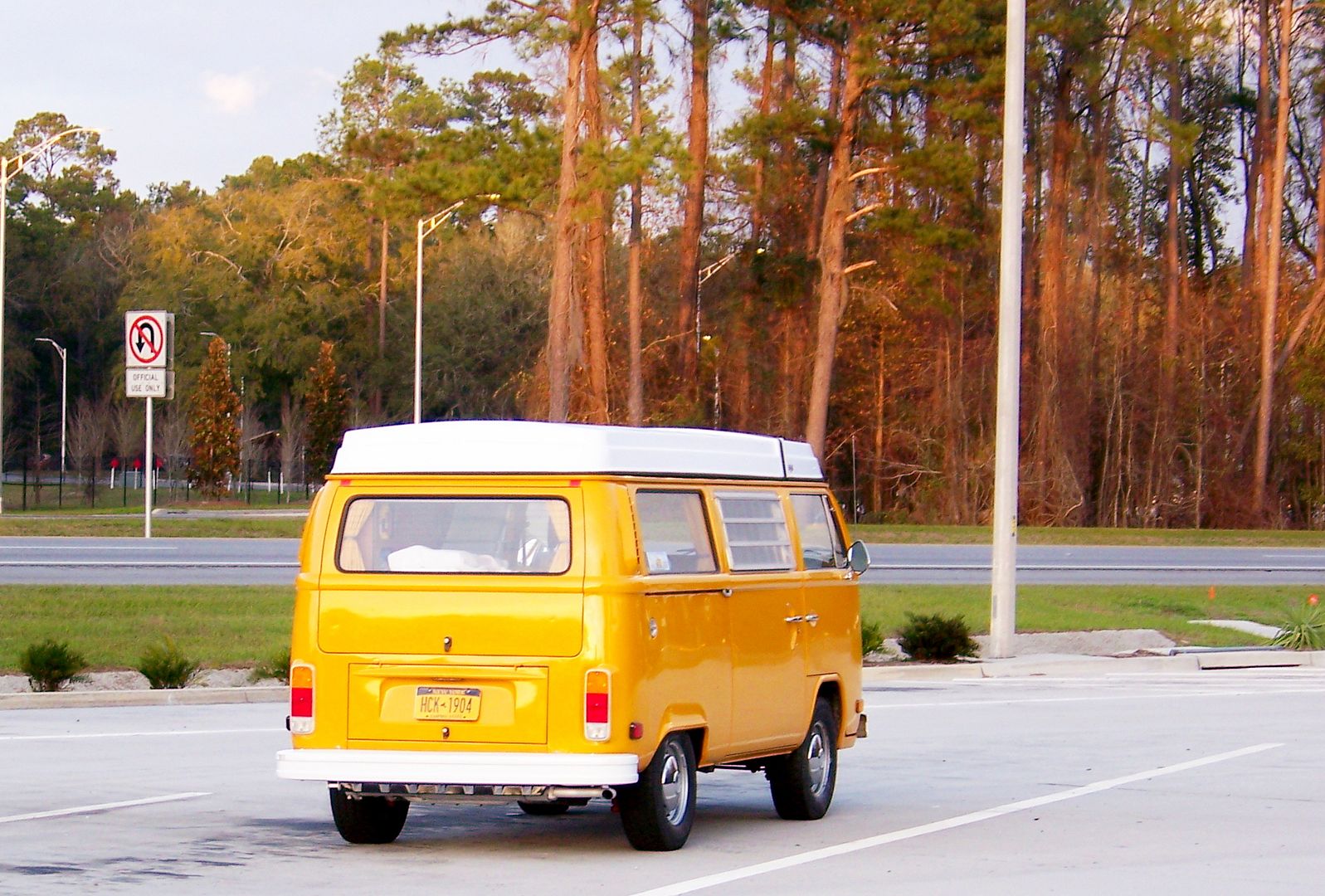 We did not know what we would find, we did not know what sort of machining services we might need, but we established that we should be able to knock it out ten days time, with a money-back guarantee even, that we would take care of this poor engine once and for all. The plan was to tear down and investigate the engine in three days, clean the old and order the new parts in the middle week, and rebuild it in three days time for their other obligations. That seemed challenging with all of the unknowns:
*why did the engine have low compression pretty much right off from those new heads stuck on in Calgary last August?
*what was that weird rattling at idle, considering that the engine had had a full rebuild just 15,000 miles prior?
https://vimeo.com/409046682
Drove down to my old favorite Babcock Wildlife Preserve to camp (that is where, over the years, I had installed NaranjaWesty's dual horns, re-taped the sliding door sill, waxed Chloe's seat pedestals, and deferred to a rattle snake, "after you, please.") Well, I met another orange Westy right there on the dirt road:
We VW owners must keep on eye on our valve adjustments, so without much persuasion at ALL, I convinced the driver to please follow me down to my cabana along the lake, and let's adjust those valves, shall we? :
Good thing we did. They were all so damn tight that I thought they were hydraulic or sumpin. Well, no, they were solids, and we diligently got them back to .006". While gazing over this peaceful and beautiful landscape with the lengthening shadows, I pondered what to ask of Len Hoffman whose heads were in this predicament at only 15,000 miles on them: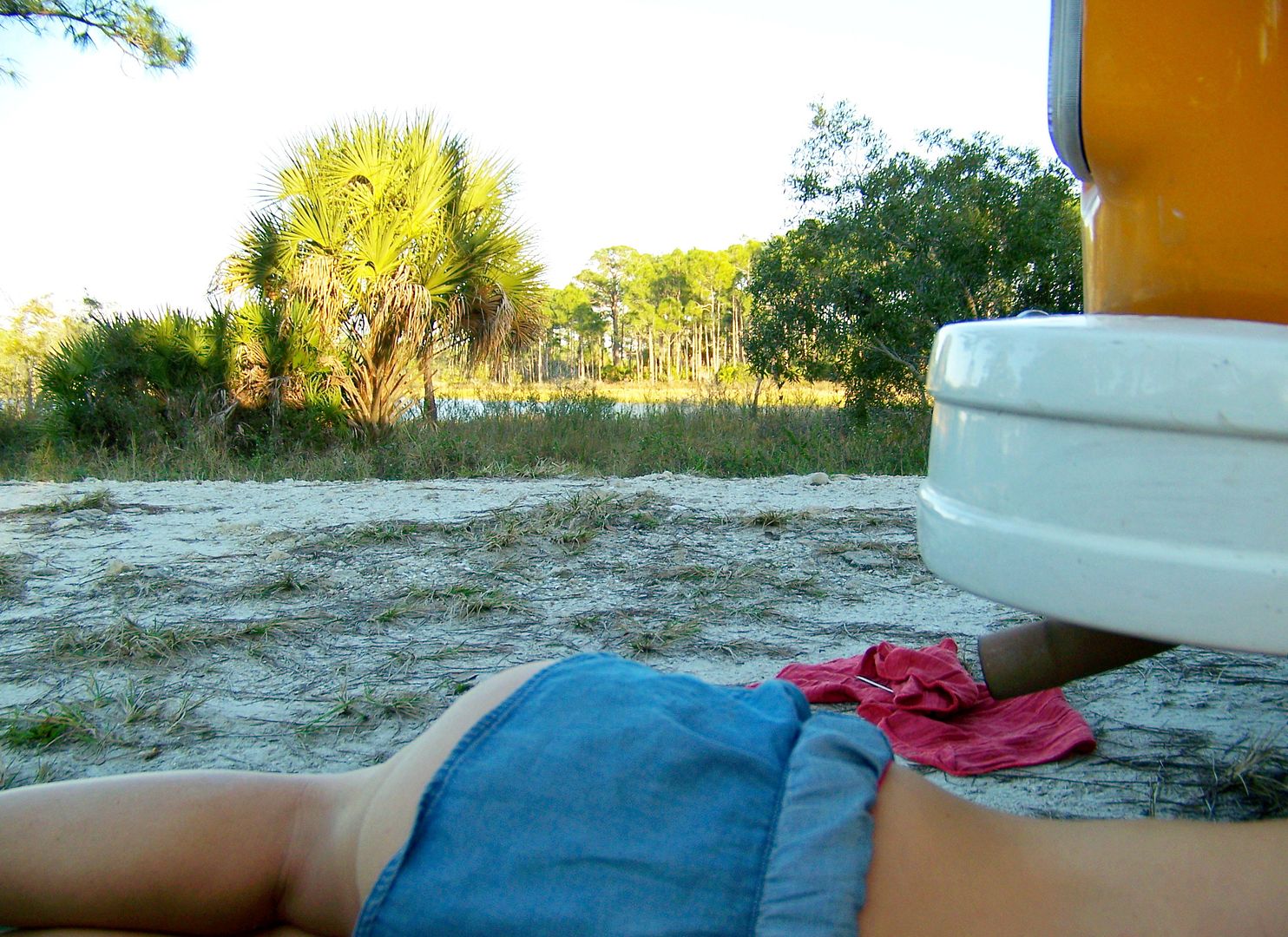 Famously private and cranky and anti-social, I had never in my life ever invited anybody to "camp" with me in one of my beloved refuges from the teeming swarms of humans that I have painstakingly avoided for over eighteen years now. Yet, I did: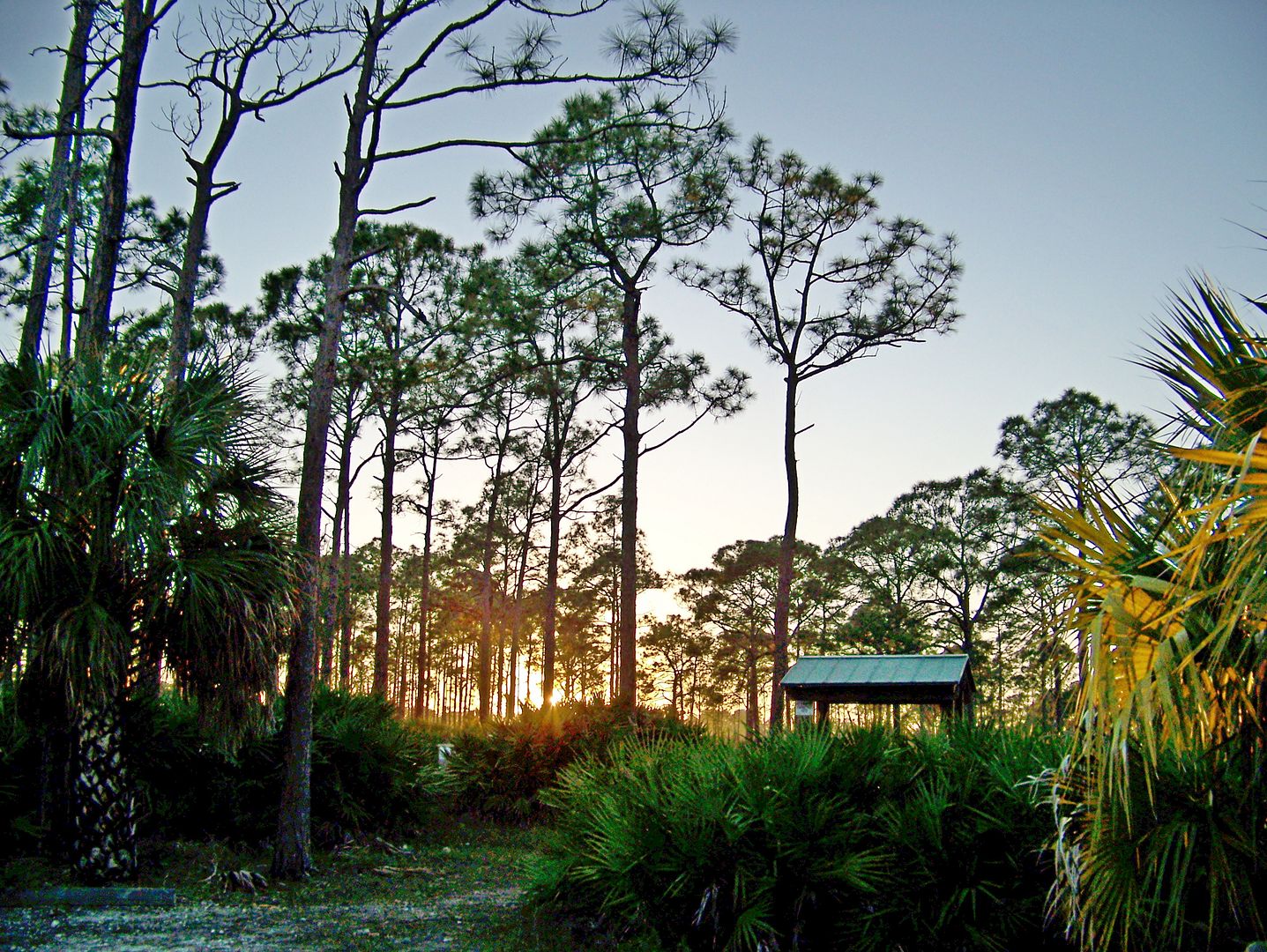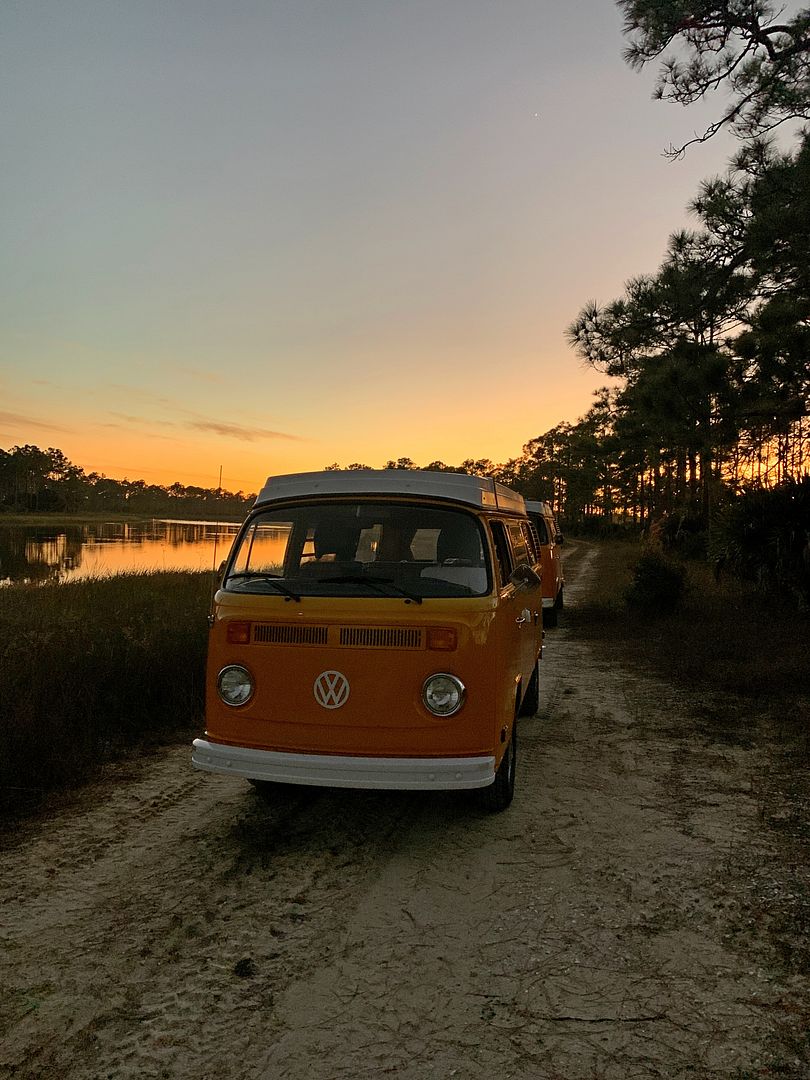 Next day, we caravanned to just north of Naples where I-75 bends from south to east to traverse the lovely Big Cypress Swamp. I bid a coffee-fortified farewell and made haste to the McIntyre Home For Wayward Volkswagens where I have known great trials, great tribulations, great friends, and great engineering ...
9768
viewtopic.php?f=78&t=13769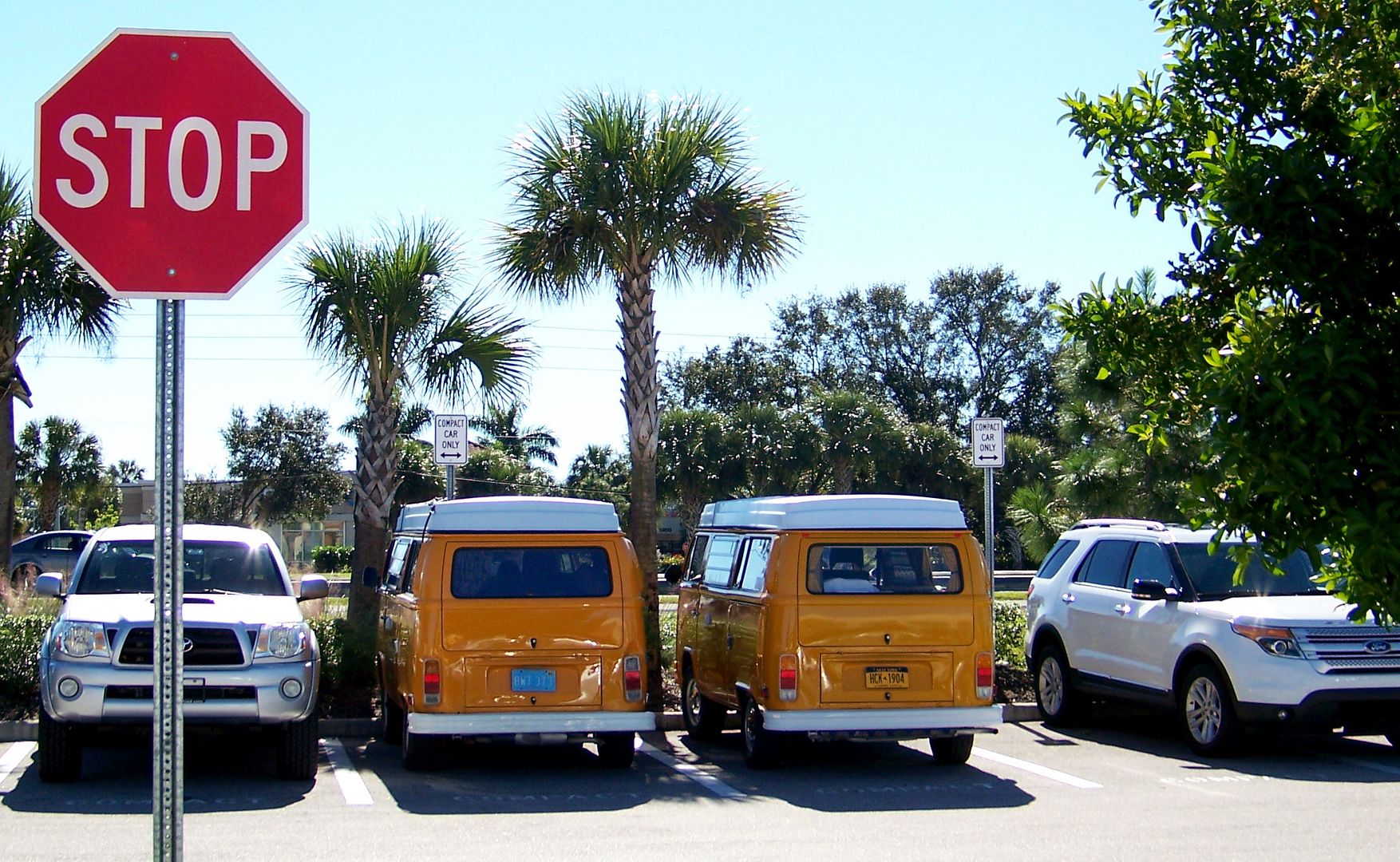 ( next installment 02:
viewtopic.php?f=79&t=14003 )