We left off leaving whc03 grady in a Montana late-breaking sunset:
It was chilly up wherever I was, like long-ago Florida January 2nd chilly! You know, 50*s. In the morning I had to get a First-Gas-Station-I-See cup of coffee. It was 7:00AM Pick-Ups Towing Trailers Rush Hour at the local Exxon: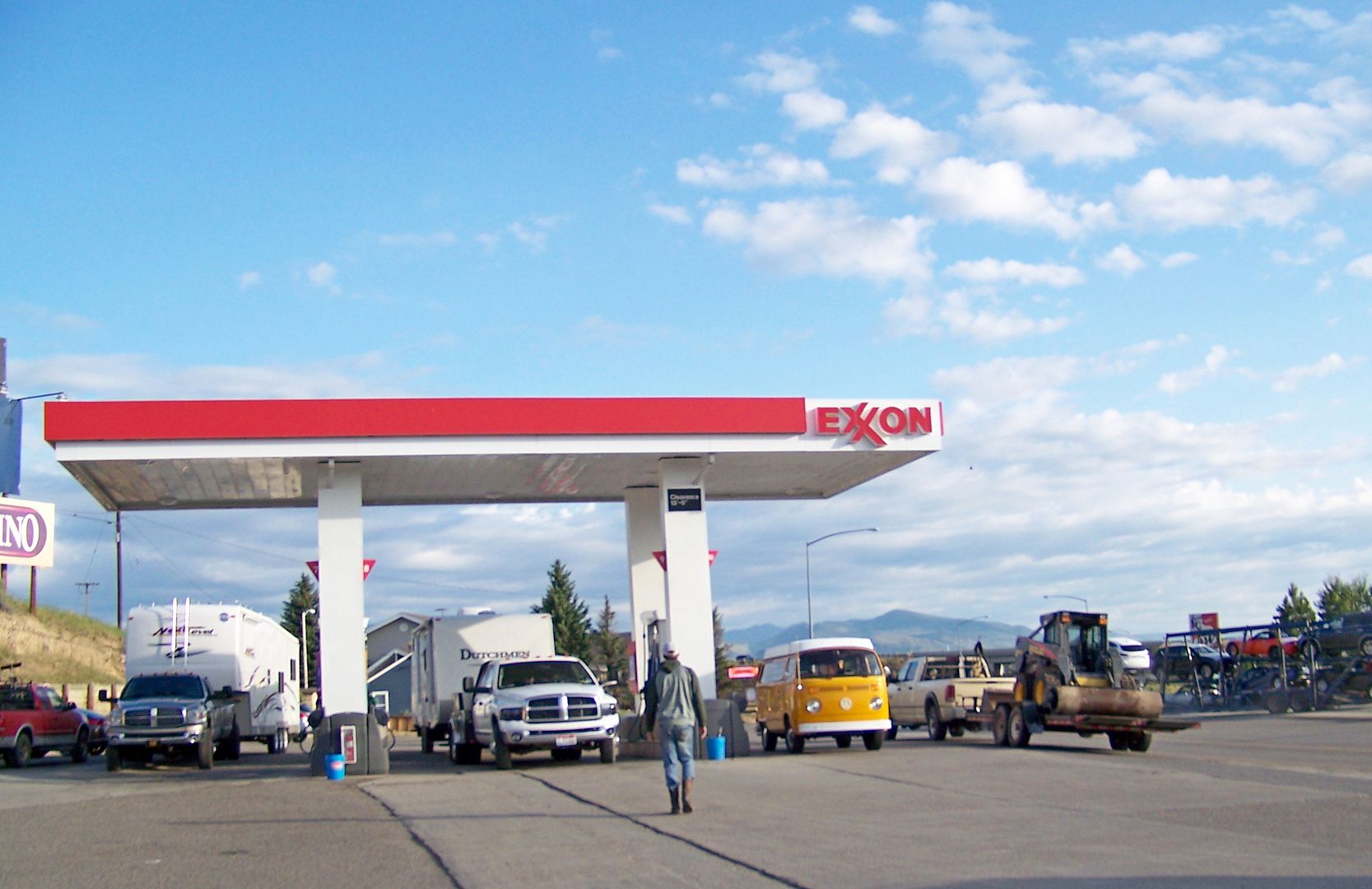 Drove past Anaconda where I do believe Melissa was inspired to Do Something About It.
Drove into the very spot where the BobD alternator pulley fiasco occurred in 2014: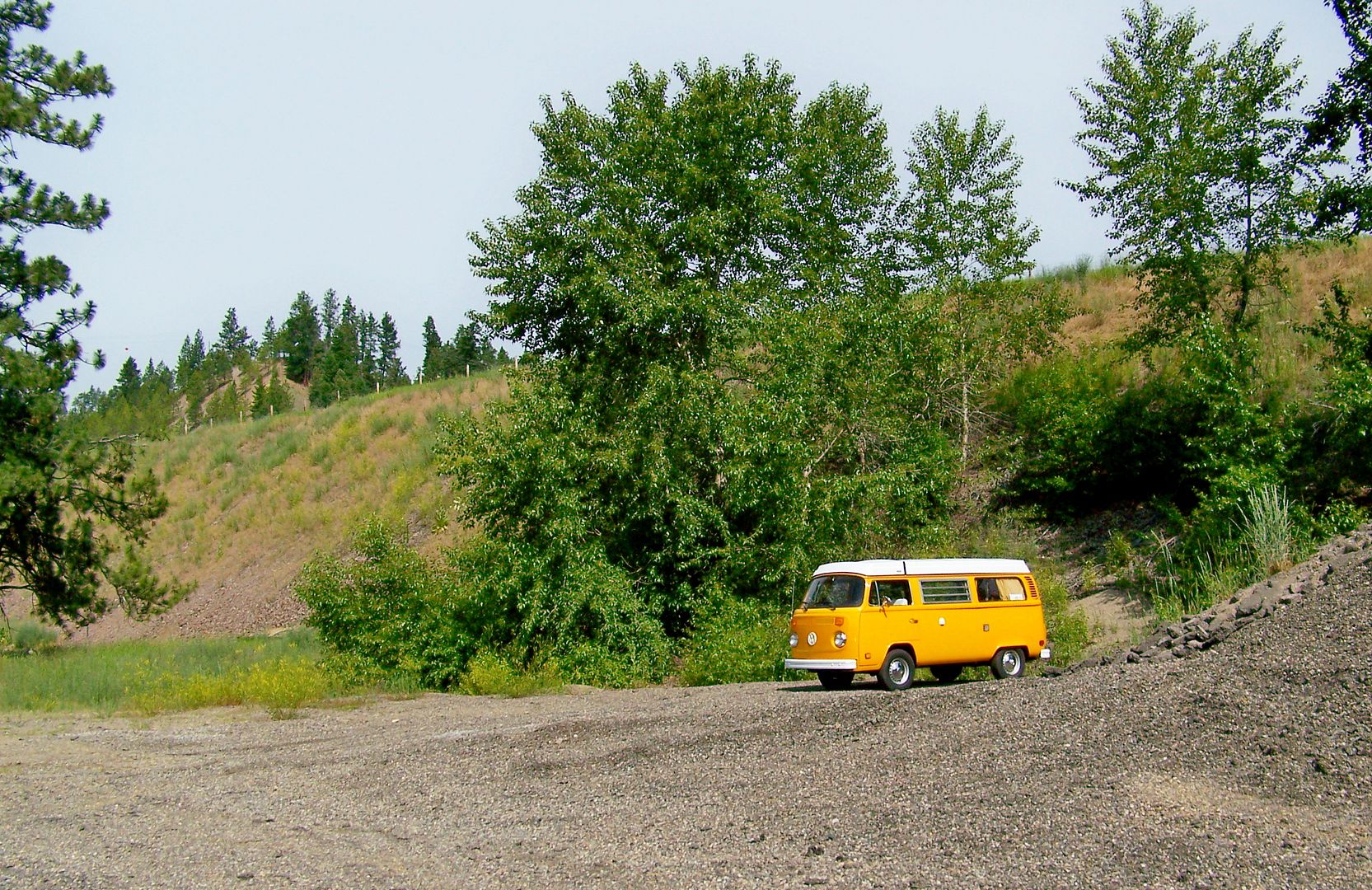 Now, however, there is a mountain of gravel. I could have climbed up there and waved my tatty tank-top at the passing cars on I-90:
Sure, read about it. Mitch and Melissa and mtcamper were all in it:
viewtopic.php?f=68&t=12212&start=15#p209675
Stopped at my namesake town to get some gas. "DO YOU KNOW WHO I AM?" I yelled at the gas pump when it refused to honor my card. ATT Universal shuts your cards down when they are bored and make you call them to tell them for the 2,703rd time, "I am traveling! THAT's why I have three gas purchases in three different states in three hours!!"
"State your name."
"Colin Kellogg!"
"And where are you currently?"
"Kellogg!"
"I got that, SIR ...."
"Kellogg! I am in Kellogg! Kellogg, Idaho!"
"Sir, tell me your first name again."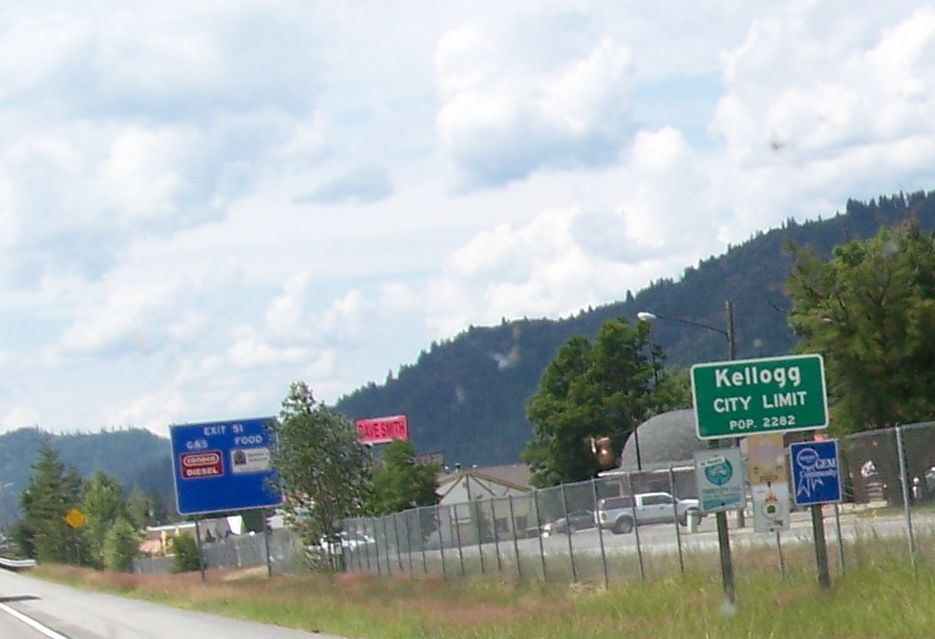 In Post Falls, my first 30 minute dose of sunlight NOT at a customer's house was devoted to cleaning the car: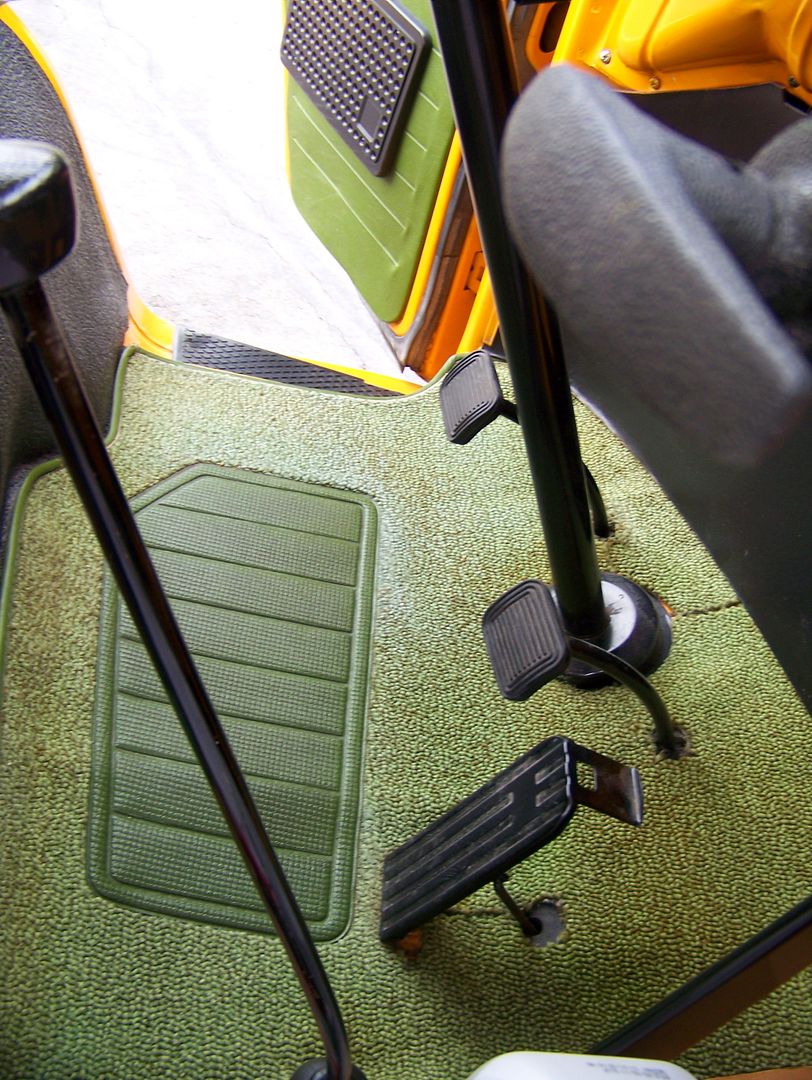 ... ... ... then re-adhering the right side kick panel:
Yes. I waxed the intake air plenum ... thoroughly:
Re-adhered the kick panel vinyl which had shrunk but good, so I also painted the exposed masonite with plastic paint to hide, to mask, to avoid, the effects of aging ... : )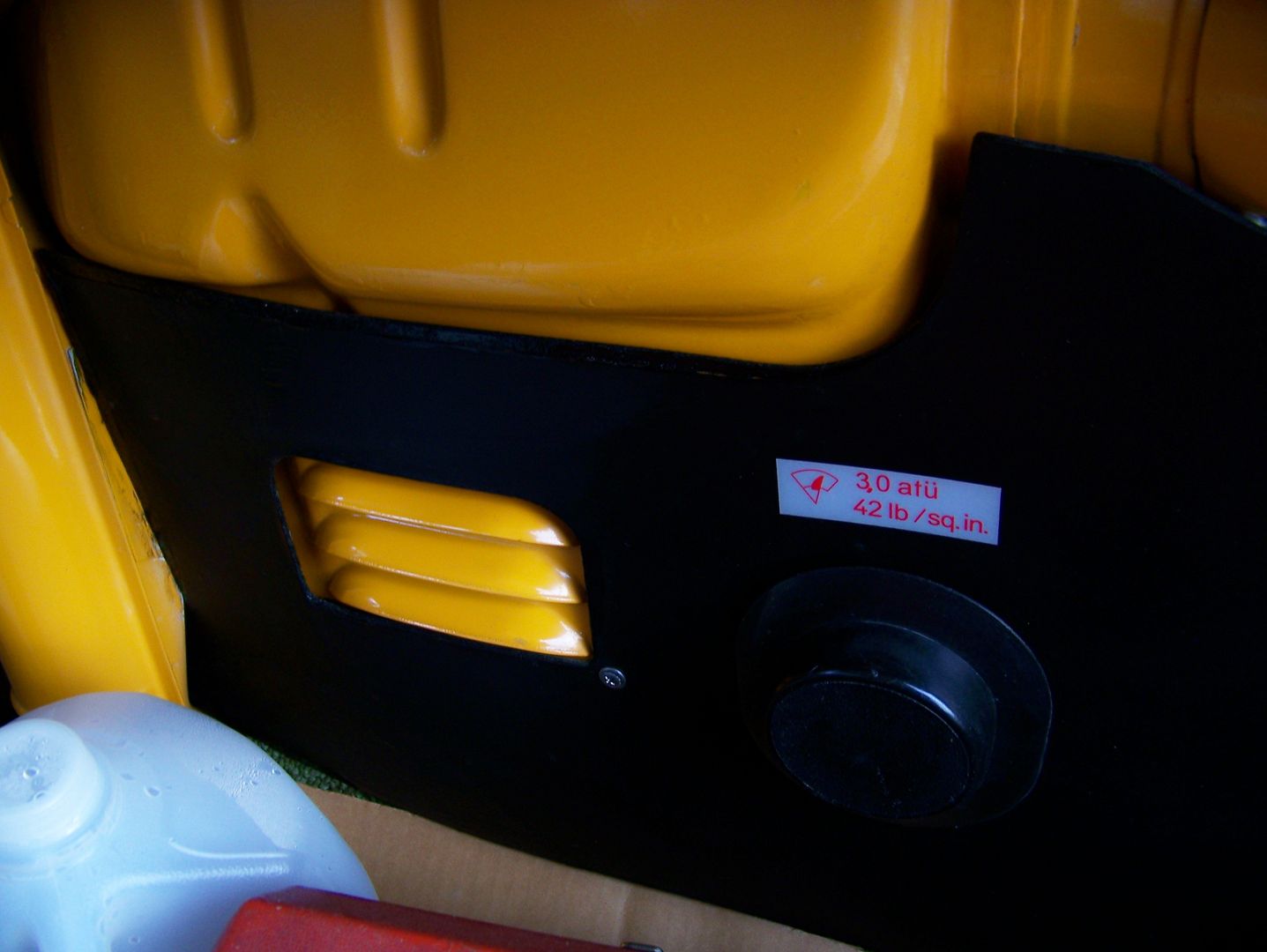 Drove to the outskirts of Spokane and camped in a quiet cul-de-sac where the street lights had not been wired up yet. Next morning, I did not even make it to a coffee shop to update you all. I saw a crack in my passenger door ... and it had rust under it. Parked in a below-grade loading dock and went to work: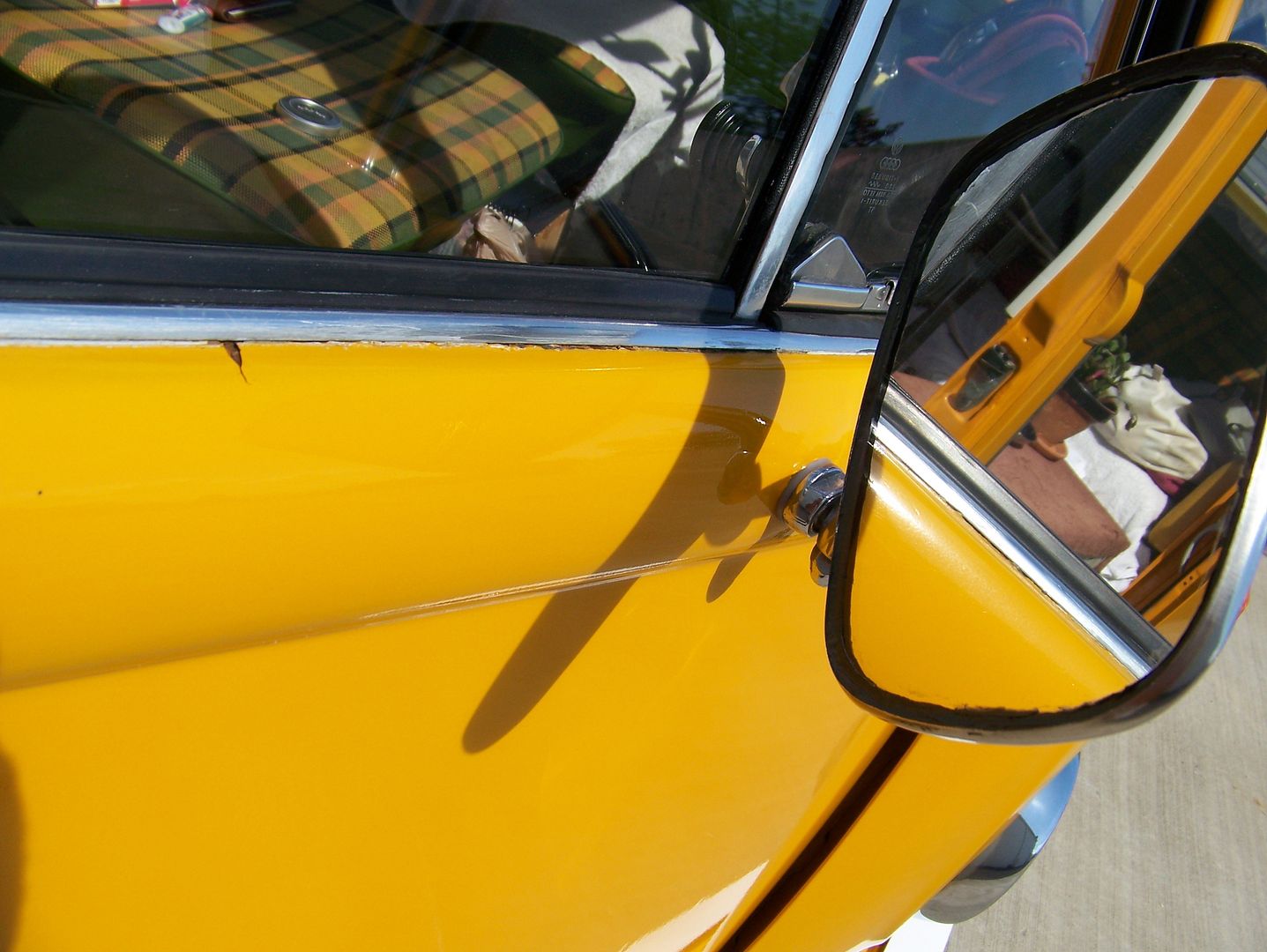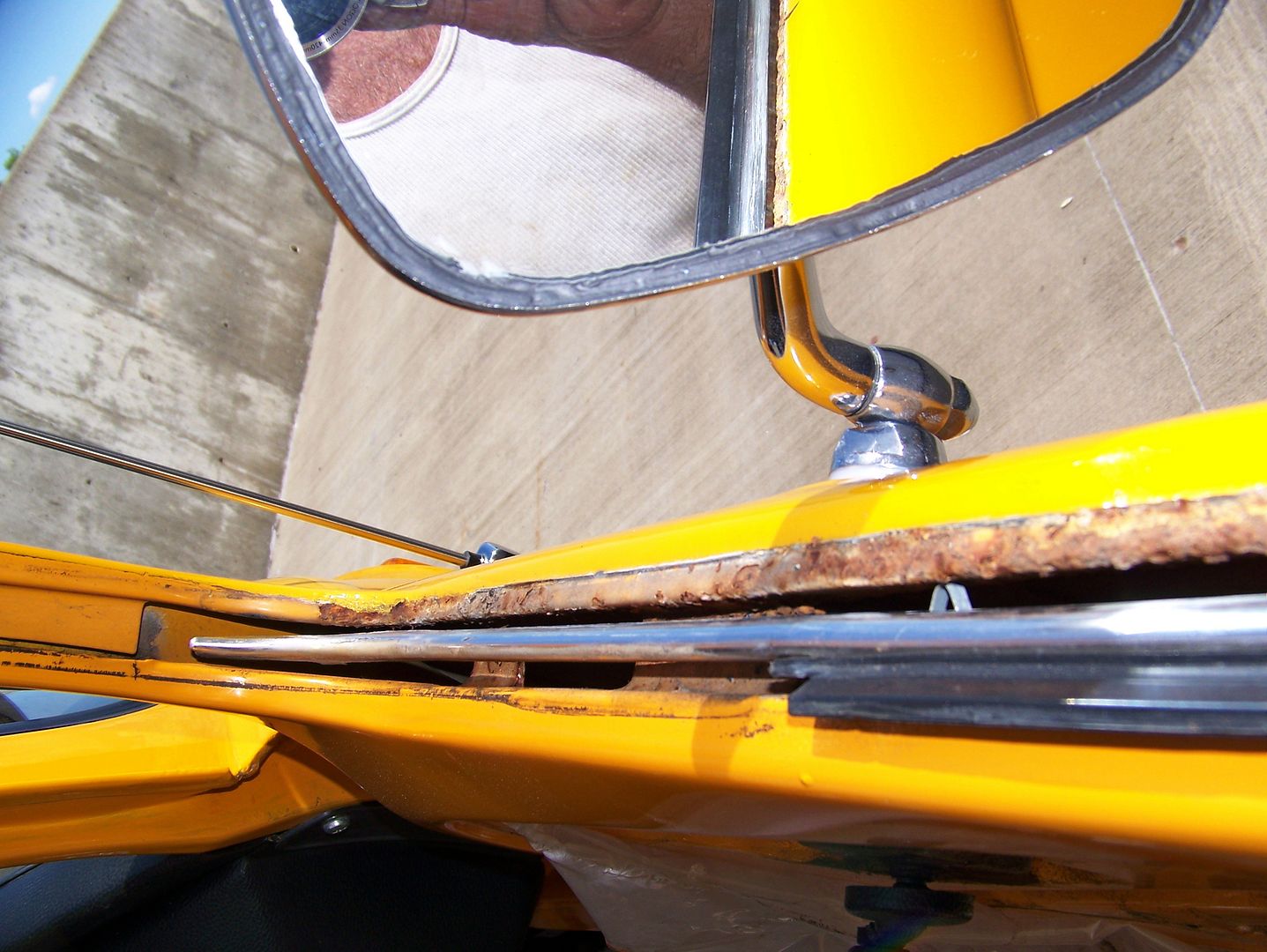 Fred The Oversprayer had BONDO'D the sill at the outer scraper and painted a dam, just like the windshield channel!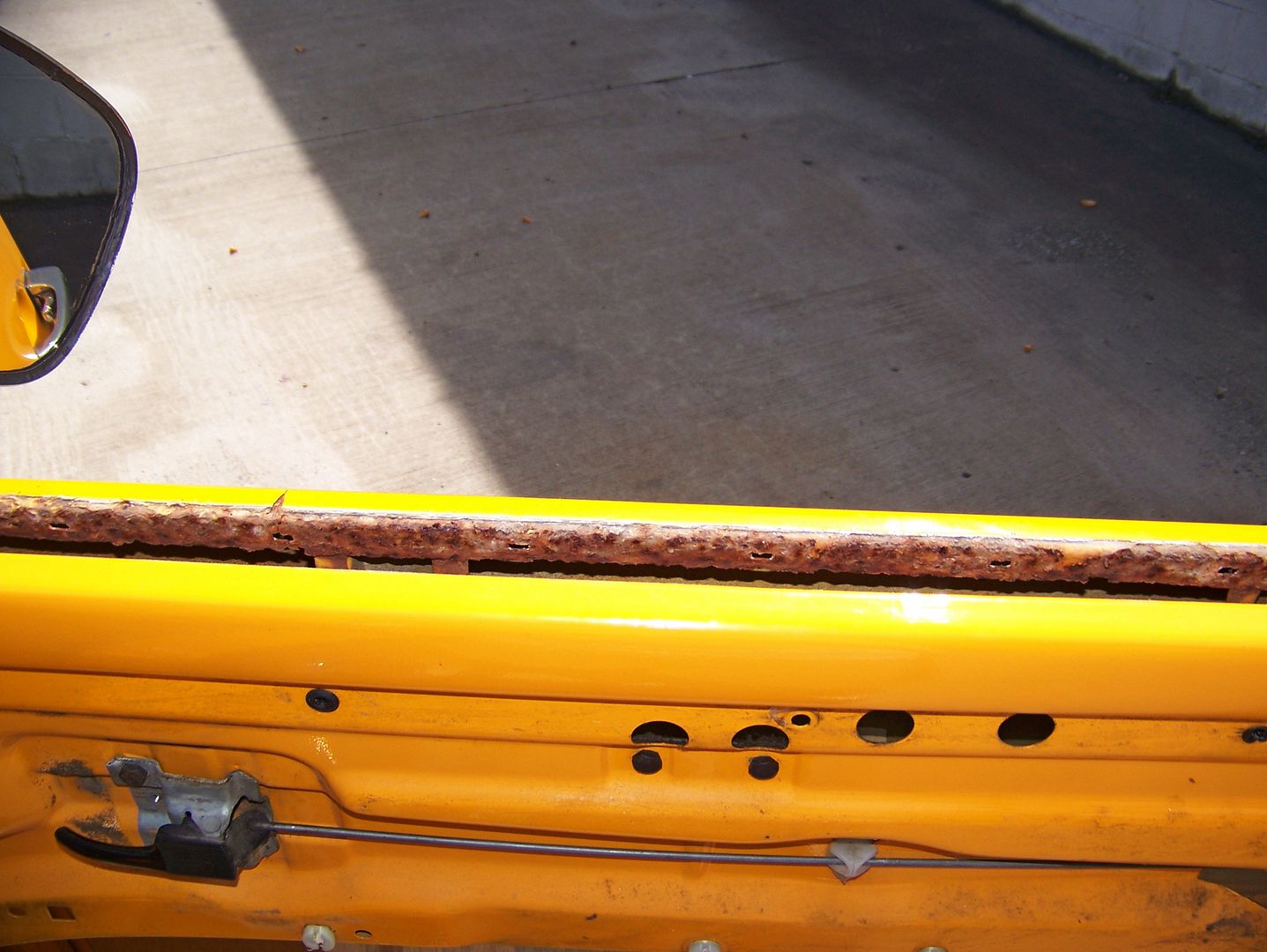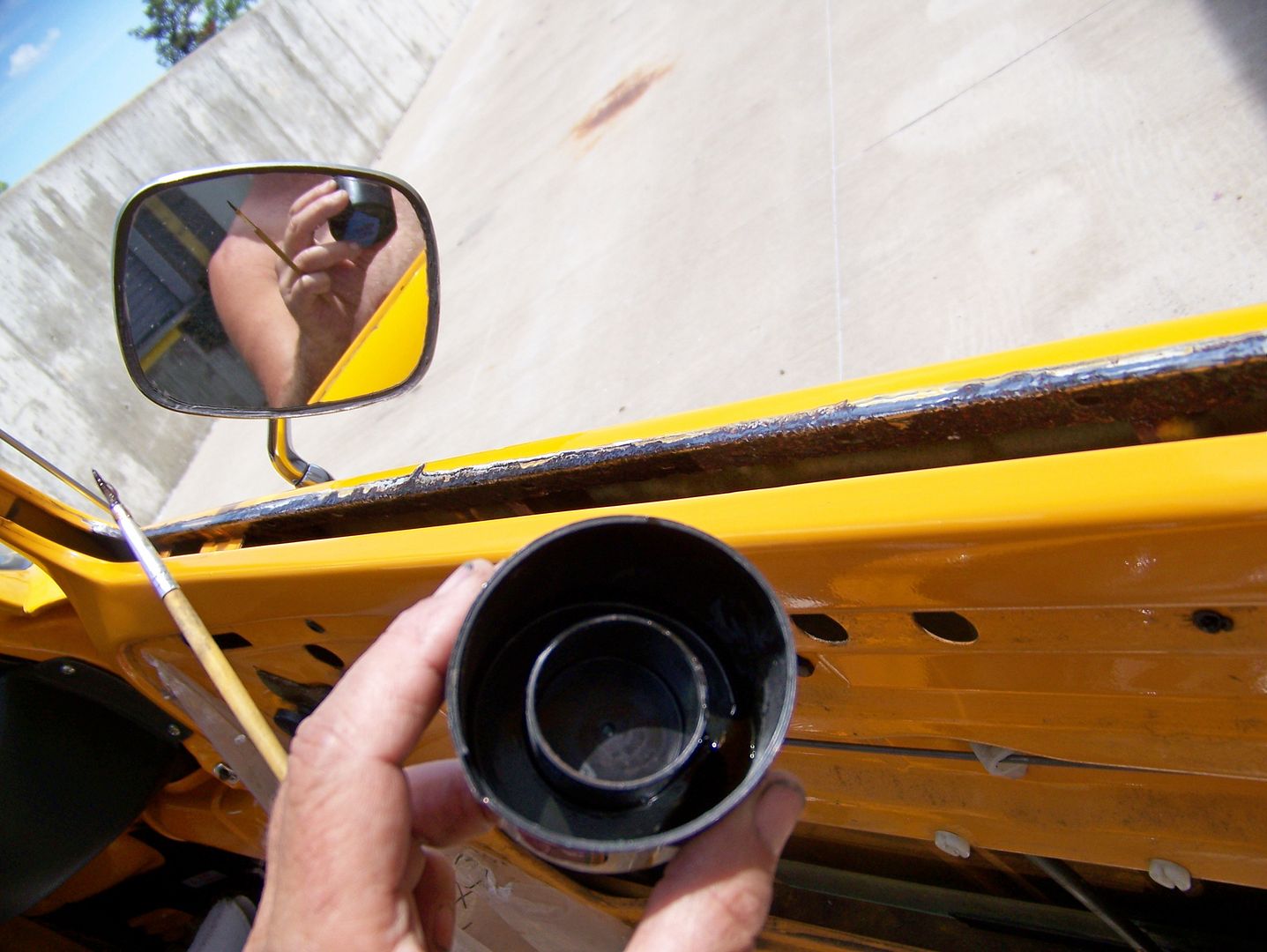 Look at how nice the other side of the channel looks! I had to carefully grind down the bondo/primer/topcoat dam:
Finally got a chance to get rid of the yellow paint stuck on the edges of the outer scraper trim: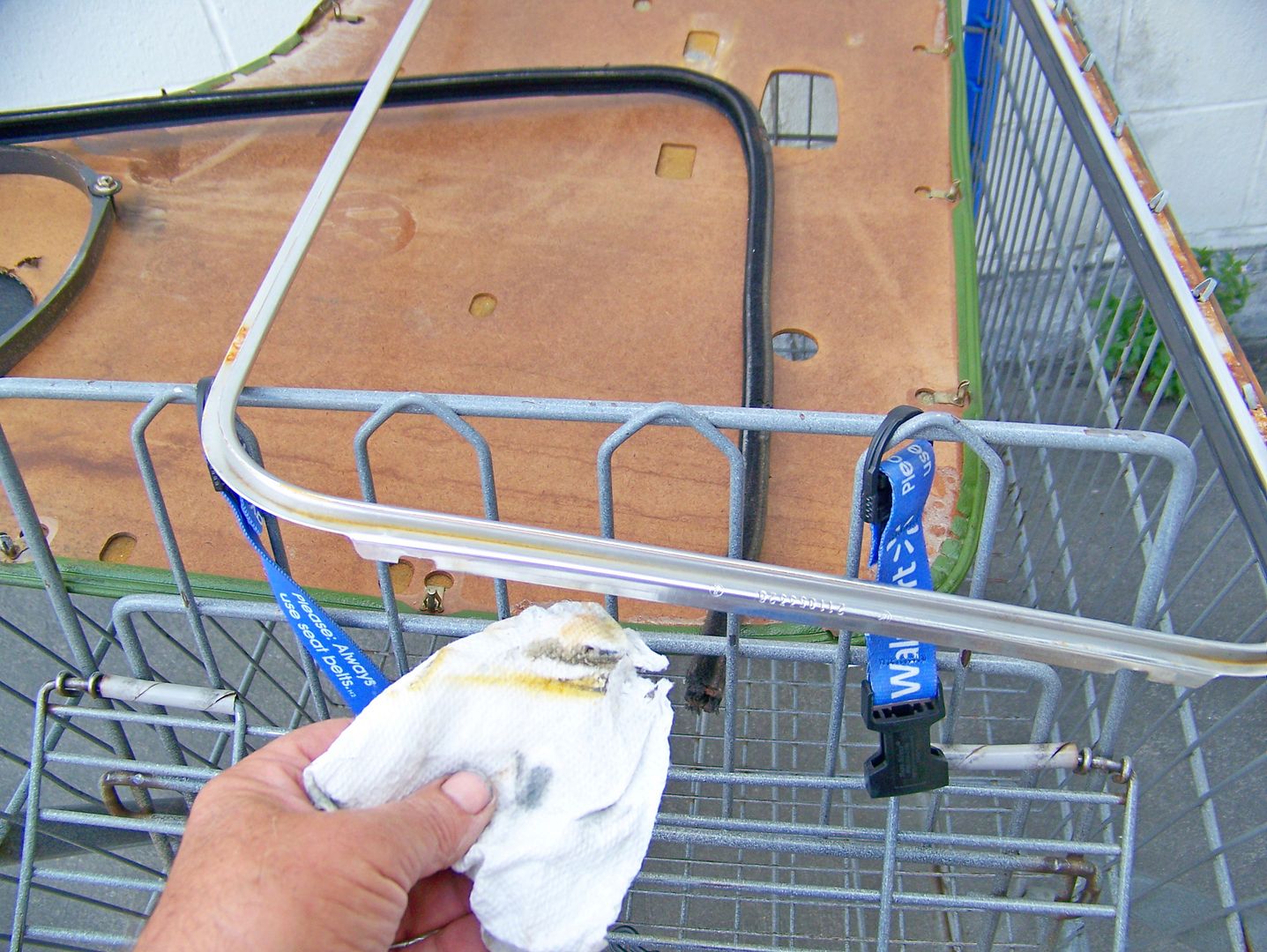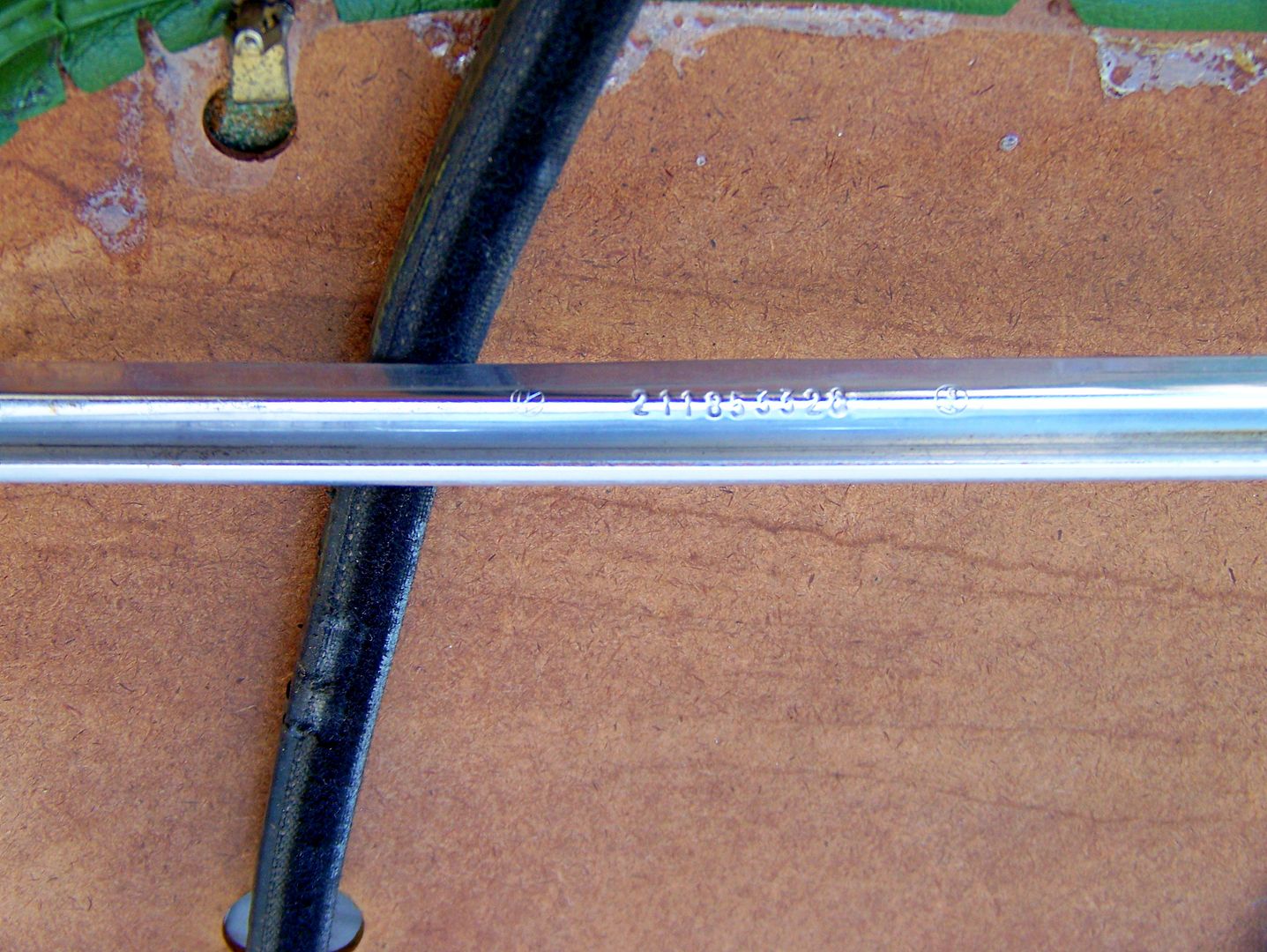 The original rubber scrapers were FINE: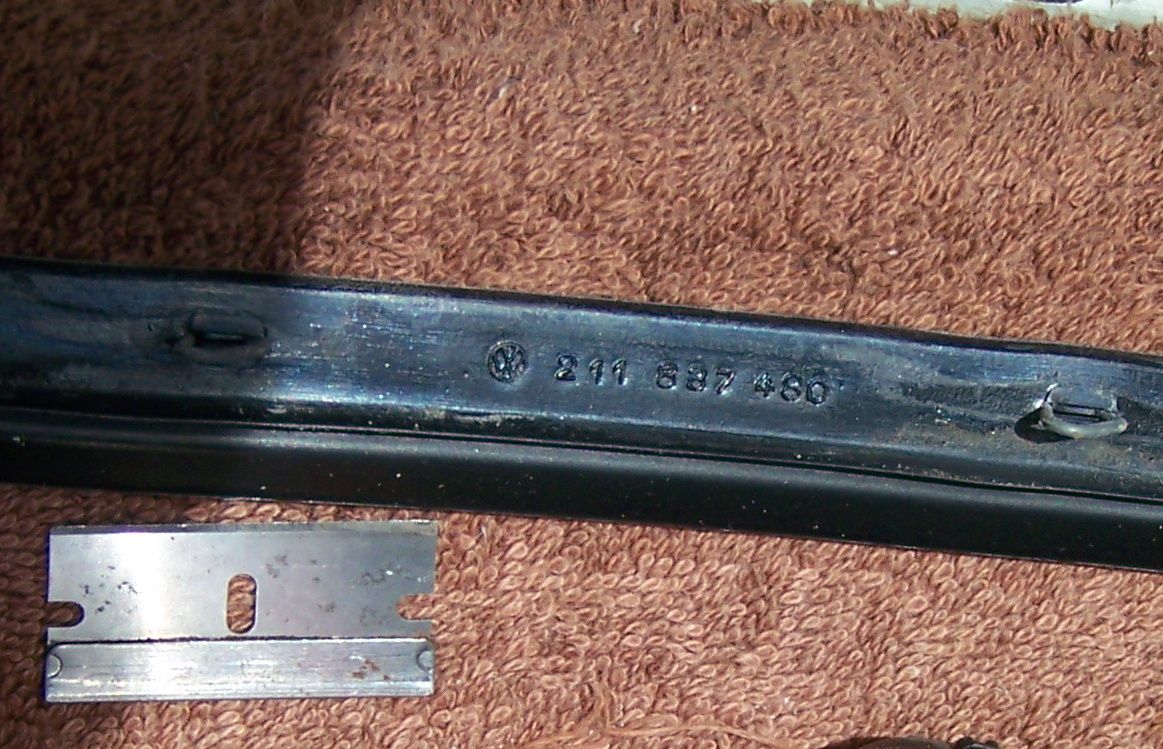 Two coats of rust-catalyzing primer plus three of grey primer:
Guessed at a mix for painting the top coat. The shadows, the sun, the angle, the paint drying too quickly, the delirium tremors, all conspired to make this a difficult batch. And when it came into "acceptable", I painted the window sill, touched up the front, another coat on the window sill, touched up the front some more, final coat on the window sill, and excess went to the surround of the right front reflector where Fred The Oversprayer had not quite bent down enough to paint under it: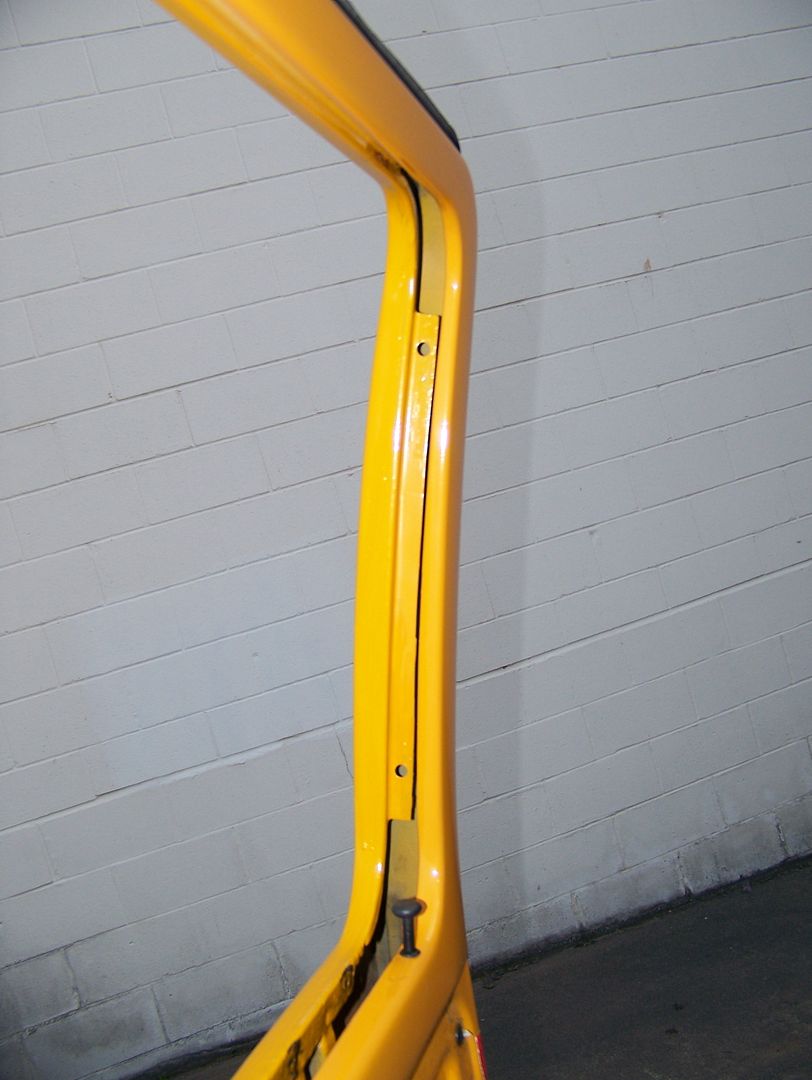 That is grease in the rectangular cut-outs, to help put the infernal outer scraper back in: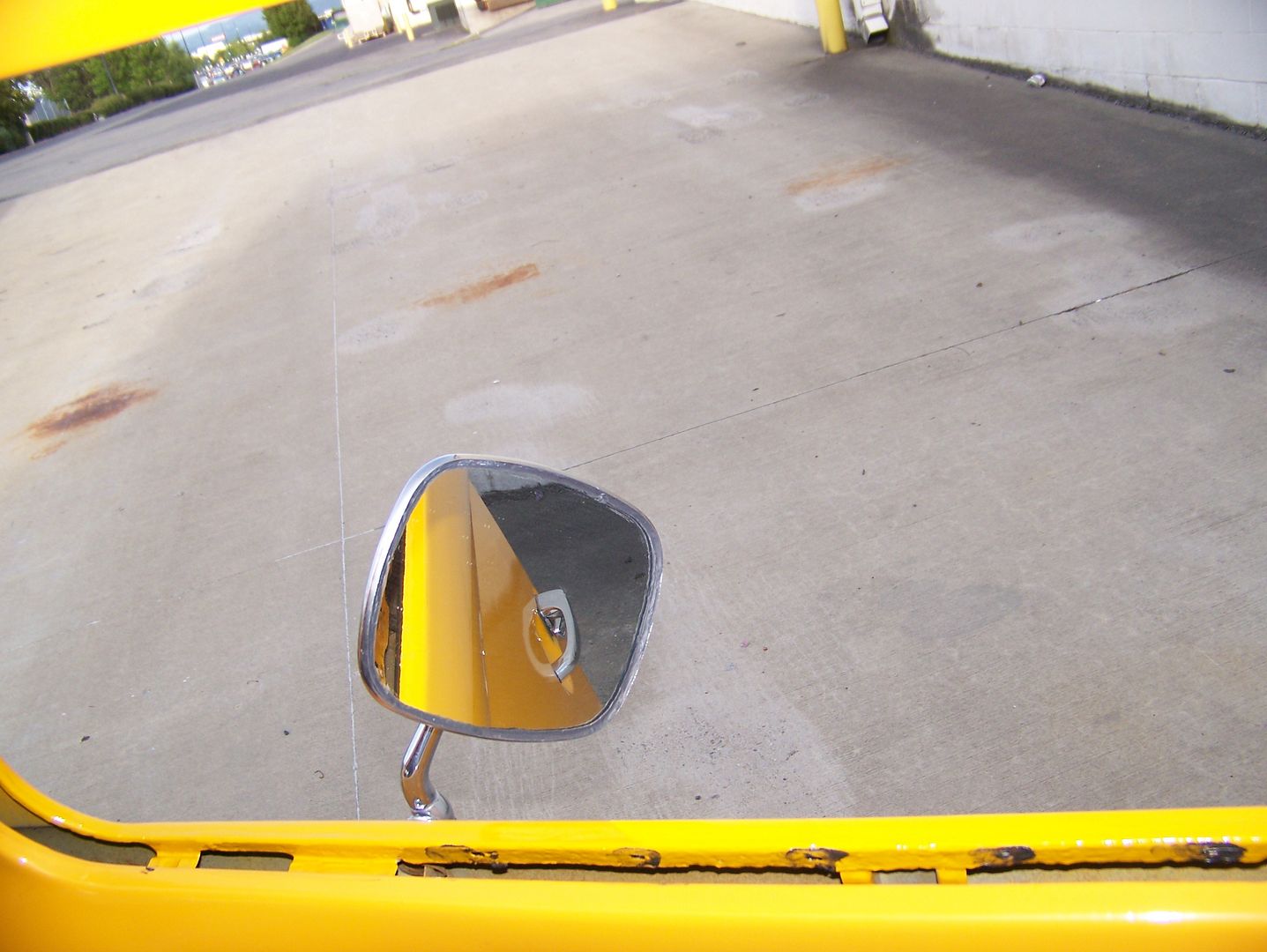 Nine hours, this job:
But I must admit, it really does feel better to take care of my poor car that I neglect terribly and drive in the rain all over: