We shall see if I make it to Pensacola within a month. On my way . . .
Burbank (
viewtopic.php?f=77&t=13709&p=230903#p230903
), we will refer to as the apogee of Walkabout, and what an apogee it was, all of Los Angeles YELLING IN MY EAR and PUSHING ME AT EVERY ENTRANCE RAMP. Here is your only tourist shot of the Los Angeles skyline from some 20 miles away on the 210 Freeway during rush hour: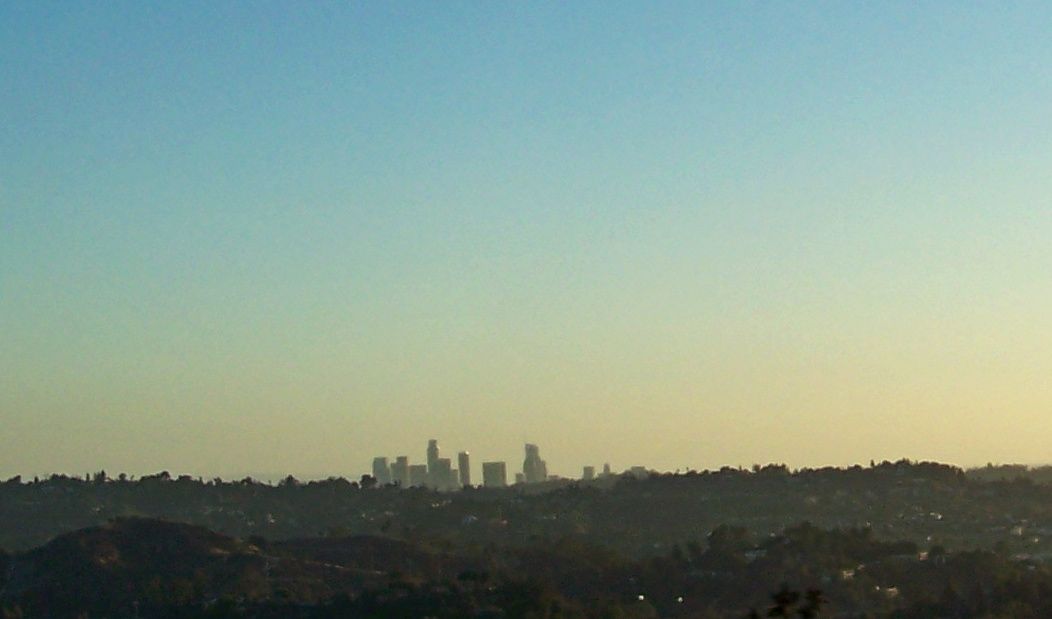 I visited satchmo, one of our Founding Patrons of this Itinerant Air-Cooled experience. We had beer and I had tacos and a shower, and we reviewed a little of the past fourteen years. Why, here is nine years ago, right here. Satchmo and Mary are looking as timelessly fresh as ever. Not ME:
Missed a visit with Barb/Elwood due to medical issues (everywhere I go these days) and send a prayer upstairs if you get a chance. Hung out at the railroad tracks in Banning while waiting for her call. Color-sanded the right rear quarter panel so we all can see Fred The Oversprayer's other talents with botched welding and buckled panels. Fine! I don't care! It is a very shiny car now!
Drove down to the Salton Sea on CA 86, the other side of the sea from Chloe's first drive home with me where I discovered that the head temps were insane. I remember the night. The CHT gauge had been installed for less than 24 hours, and we were hitting the 440's there at the other side of the Saltan Sea with headwinds that made it impossible to keep the speed limit.
viewtopic.php?f=65&t=10191#p181976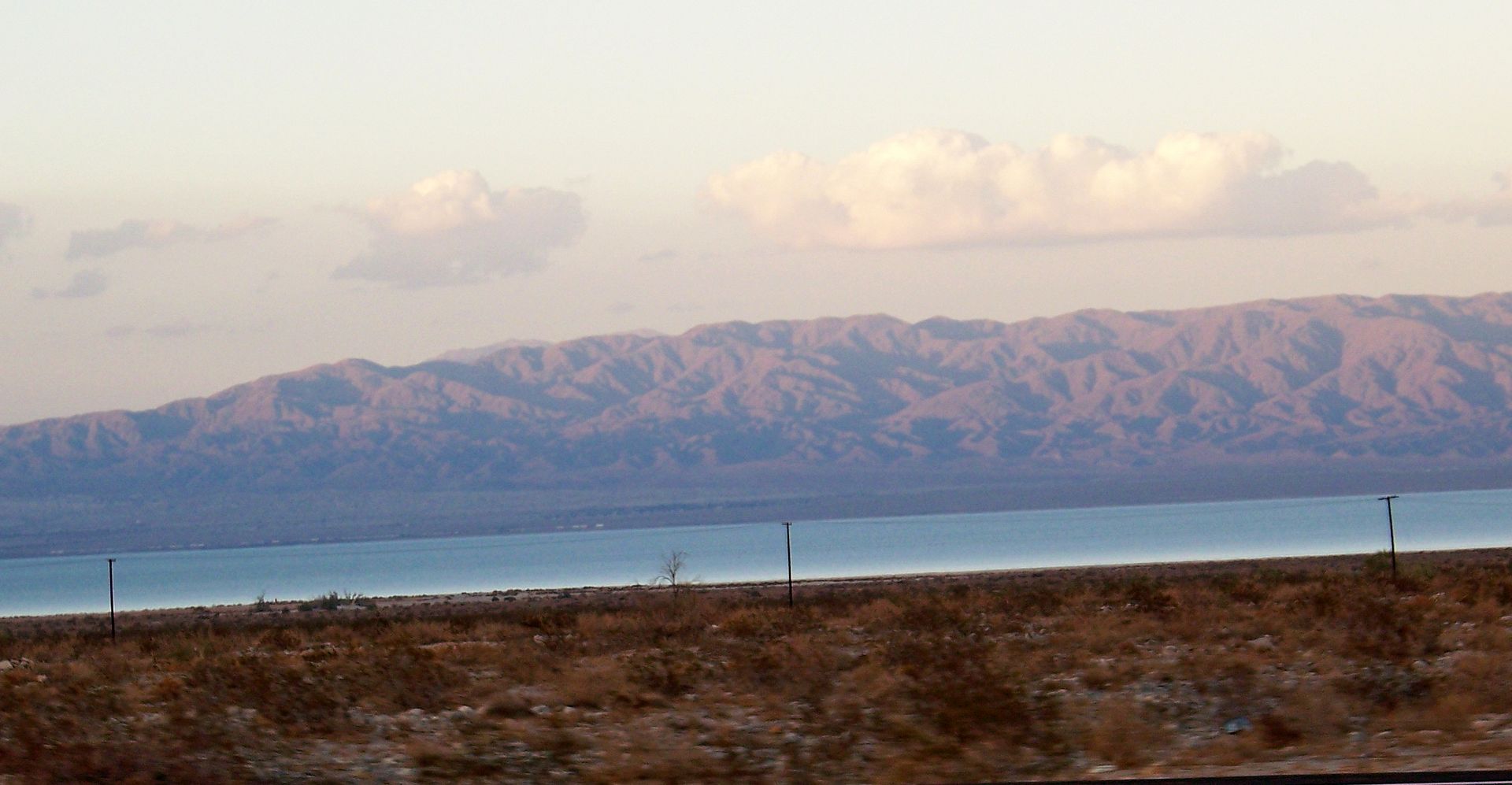 What a beautiful evening it was this time, though. What a happy happy little camper (the car, the car was a happy little camper, IS a happy little Westfalia camper), I have not been a happy little camper. I am a furious little camper, just so you know. I am deeply darkly furious and it is leaching into every interaction with humans I happen across. Humans . . . :

The above, the above display of utter contempt towards our Earth, towards each other, was photographed just hours before the below shots: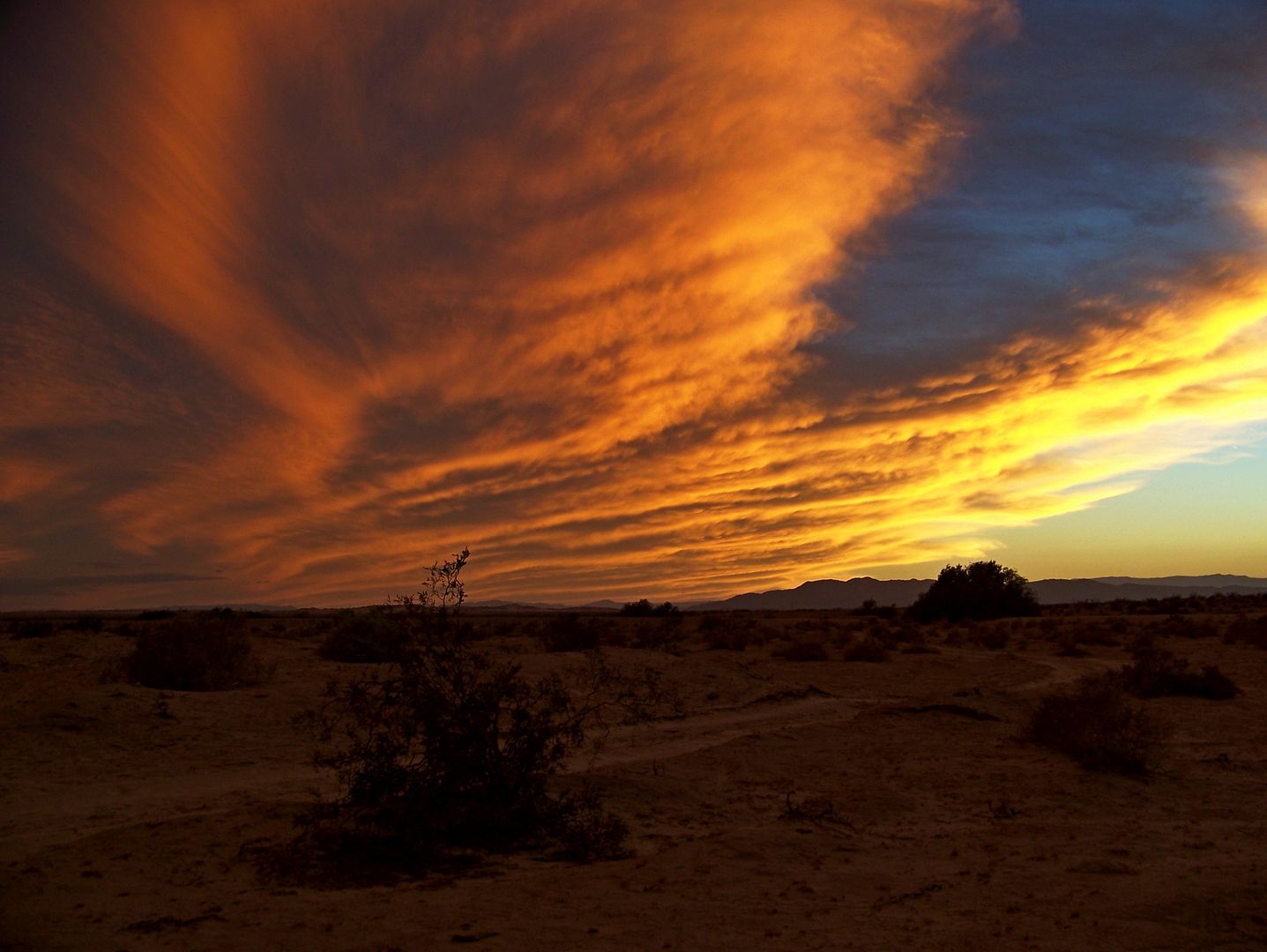 Beautiful and I was heartsick. I am very bad at assimilating great beauty and profane obscenity in the same world:
The stupid mute Volkswagen Westfalia here does manage somehow to settle me down with simple honest reliable being.
I told myself, "this was designed and built by humans, you know":
I got back in my happy little creamsicle camper and darkly furiously drove south arguing with God yet again: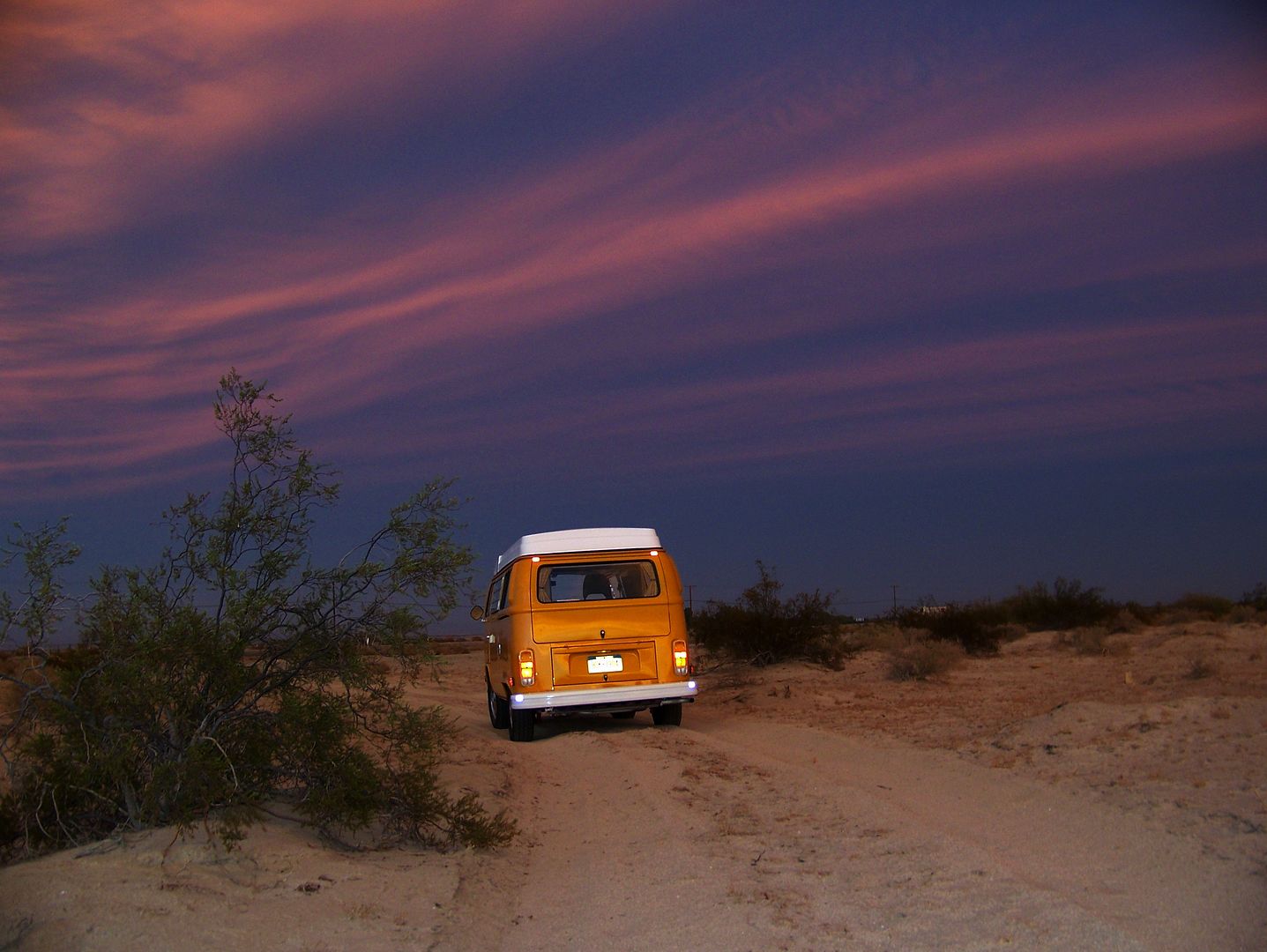 I look forward to a little decompression as I attempt to avoid a couple of flash flood watches between here in El Centro CA and San Antonio TX. After seeing the destruction of Hurricane Michael just down the road from Pensacola, I have warned myself not to complain so bitterly about "clouds" and "rain droplets".
Yesterday's Refresh The Sliding Door Sill project started with a bristling display of screwdrivers attempting to hold the flooring and carpet above the sill:
I sparked a new fury when I kicked the damn can of paint right the h%!* over, I did. So I cast about wildly, "what needs a quick coat of paint, what needs a quick coat of paint before it dries in the frying sun?" Ha! Tore the step pads out and painted the front door steps right off the paint slick oozing on the pavement. Furiously, as I hissed at myself, "you clumsy ox," and "you better not hit the carPET". Note that fury often damages your ability to focus and do painstaking work: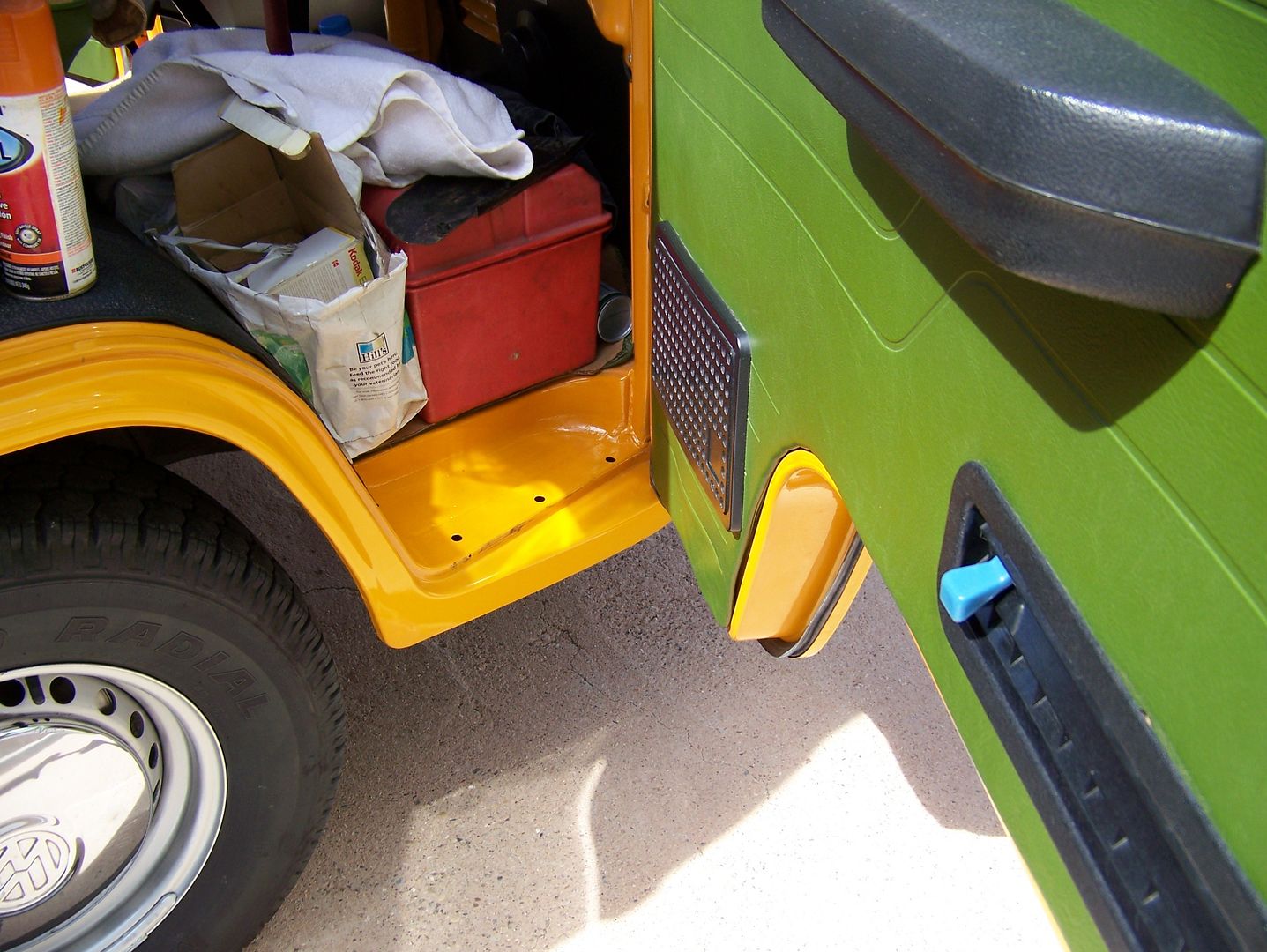 Then I painted the sliding door sill: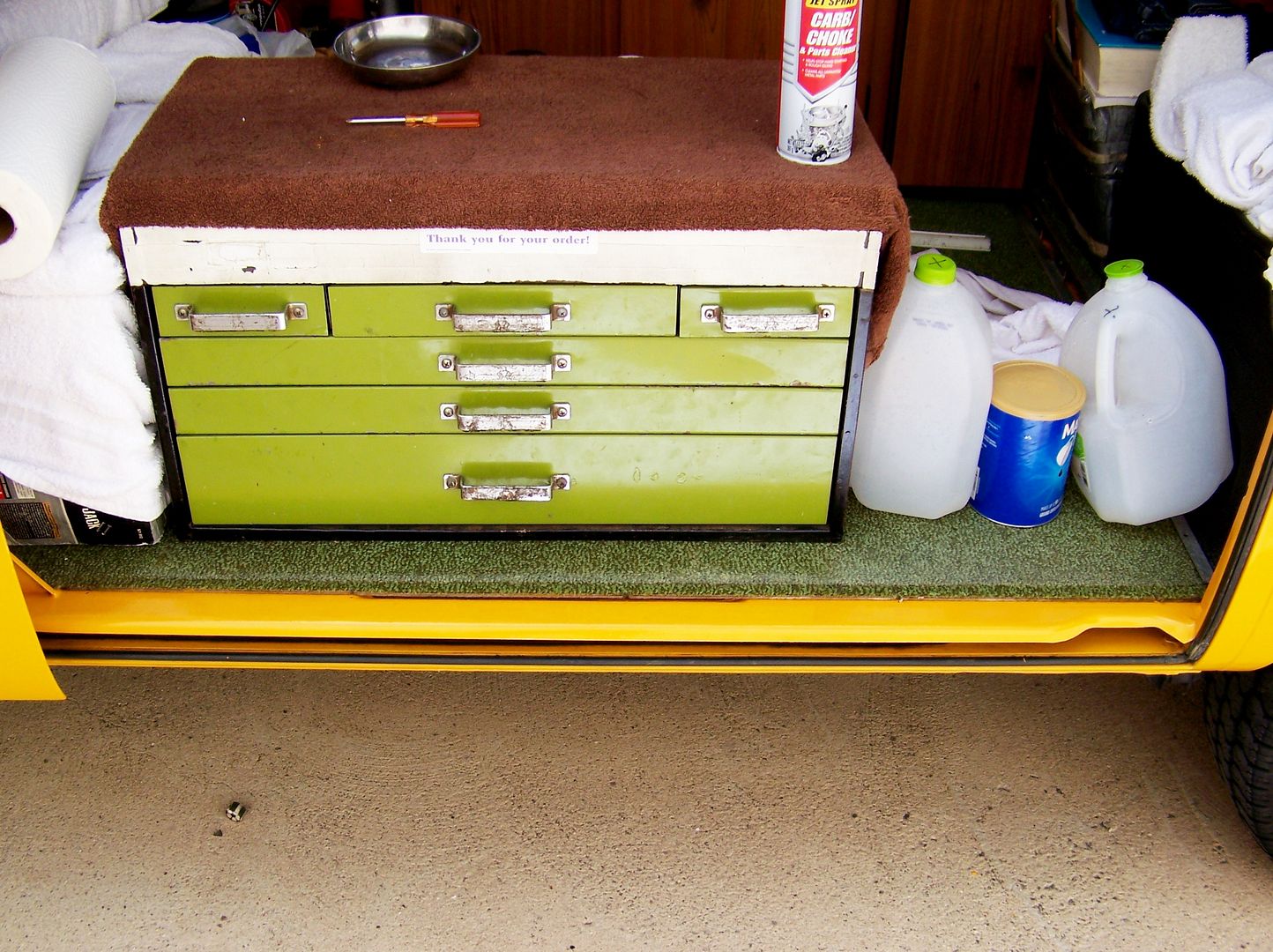 You can't see the homeless guy to my right who dived into the dumpster to retrieve soda cans. He studiously avoided eye contact with me as I painted piteously off of my parking lot palette (hidden under the cardboard beside the right front wheel). No conversation ensued. Obviously, when you are furious, you send out bad vibes:
This amazingly mundane photograph is actually the culmination of three hours of work. Three hours to remove three layers of clear packing tape along the door sill. It was no longer "tape". It was just decomposed adhesive. I used lousy carb spray from WalMart that really stings in the cuts, and WD-40 to laboriously work through the goo ooze. You understand that I had the plastic door sill well away from the freshly painted sill as I removed the adhesive: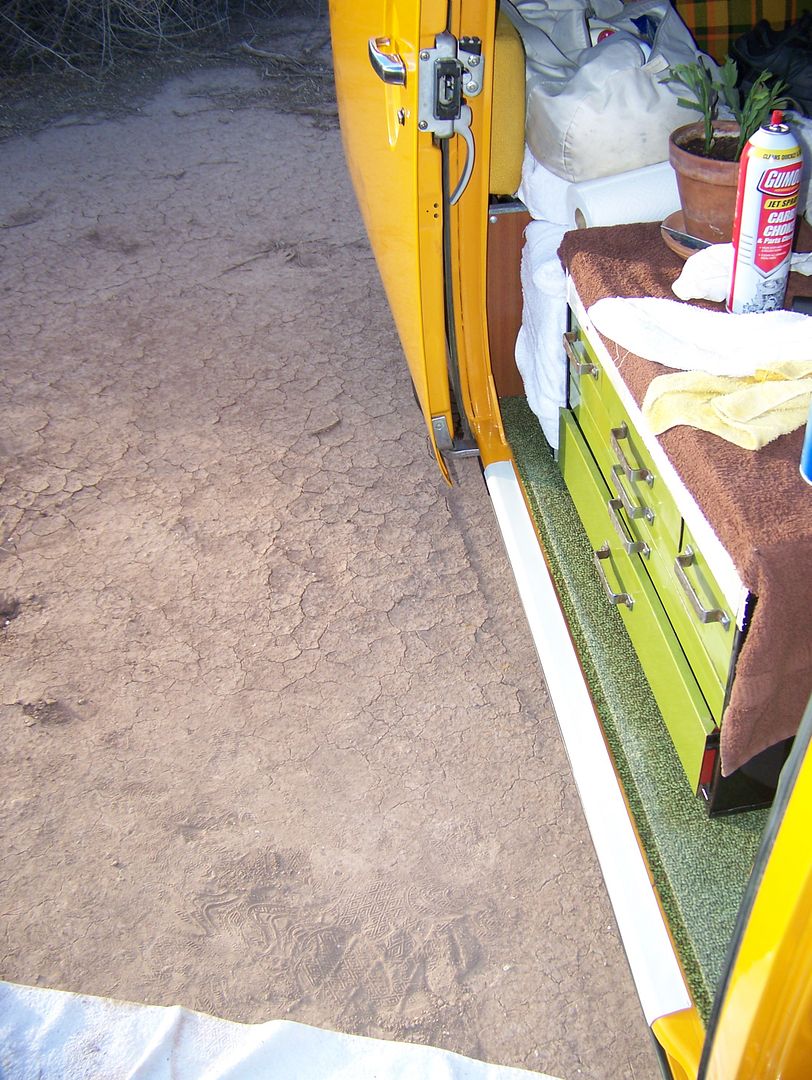 Finally, it was clean enough to lay down three new layers of fresh packing tape. Because I was still beyond irritated at life itself, no really, it would be funny if I wasn't
still
mad at everything, I was out there ranting, and I share it with you in the hopes that someone else has lost it as bad as I have, I was ranting this ( I am embarrassed),
"F*&@ You, I am SICK of your GRAVITY, Your physics, Your stupid laws, You make this amazing Creation and look at this TRASH, oh my God! fingerprints filthy monkey greasy oozing skin oil! I hate this, I am DONE! I hate it here! Oh my GOd, this tape! G*#D@mn sticky f*#K*&g mess! Would you just STAY?? It is ALL I ASK but NOOOOOOOOOOOO, gravity! We have to have gravity! . . . "
See, I had to abort every tape lay down if it got fingerprints or air bubbles trapped underneath, and I was hungry.
Bad combination, folks.
Here is the three-layered door sill, fresh color-sanded and polished paint, and polished sill plate with clear-coated screws:
And I ranted anew, "who cares? Who CARES? Who fickityf*ckf*ck cares if it is 'pretty"? And I reel out the door here into the world and I better not see any trash or I quit and buy a damn trash truck and pick up litter until I die.
Colin