Yeah, Las Vegas! We are just rolling in dough:
Hell, I papered my new yacht in 100's, they're water-proof, you know. Wait! How would you know?
Those are gold coins along the top, to reflect the sunlight off, like the Lunar Module. Did I mention I tried to buy that LM but stupid old NASA said I couldn't, "for any price". So I went here instead:
You better have plenty of firepower to protect your boat when you park it in public. You sure can't boat with your boat . . . Lake Mead is pretty much dried up. So you just go home, after putting the boat in the storage unit. Here's home, "177,899 Paradise Blvd Building Block 489 Unit Y546 4th Floor Apt 227P" just enter the gate code # 177899489546227, park somewhere, and wander through the forest of stucco canyons and die, wondering if you ever might see the mountains ever again:
Thank God for 22 miles away:
Evening: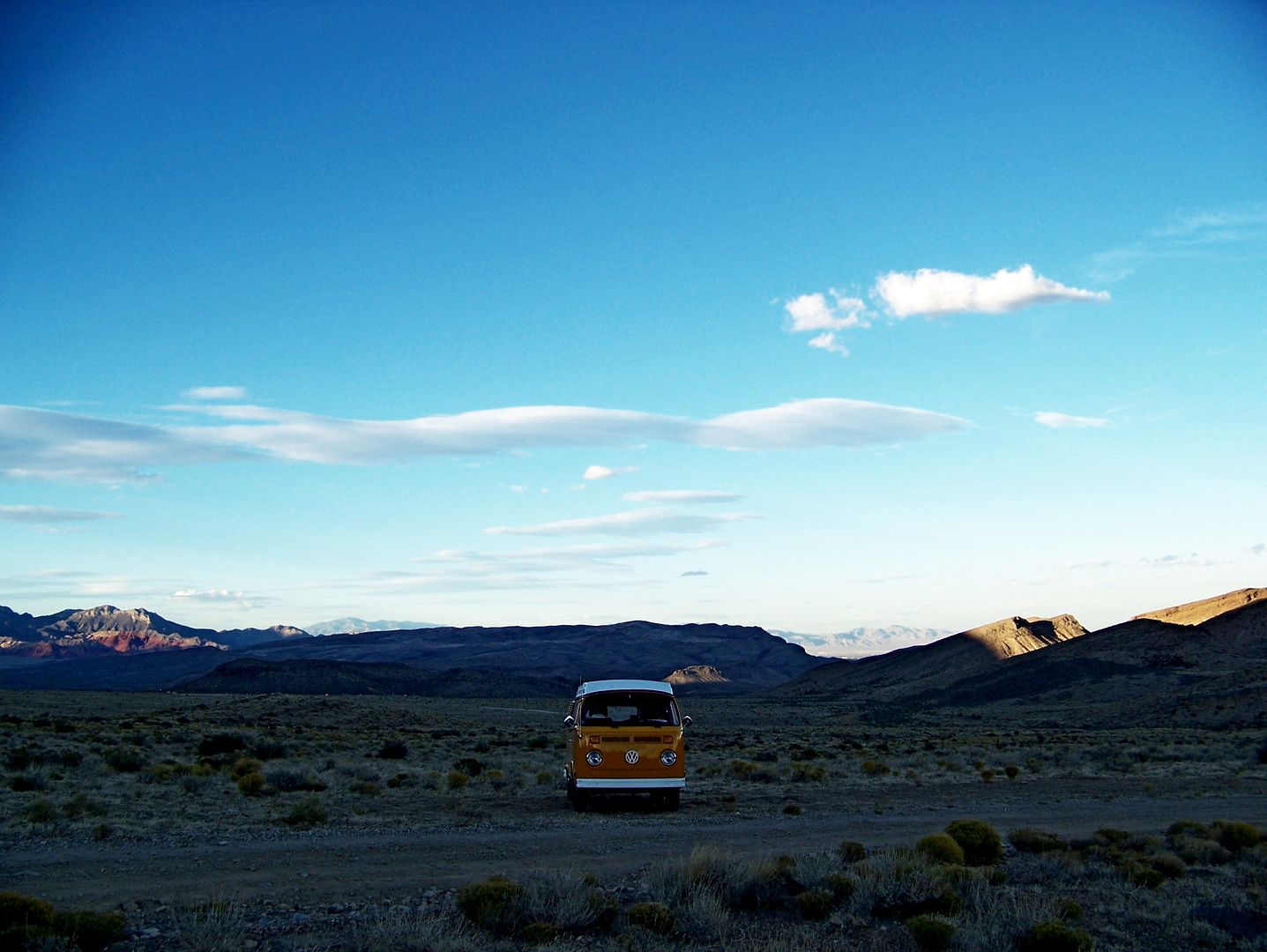 Morning!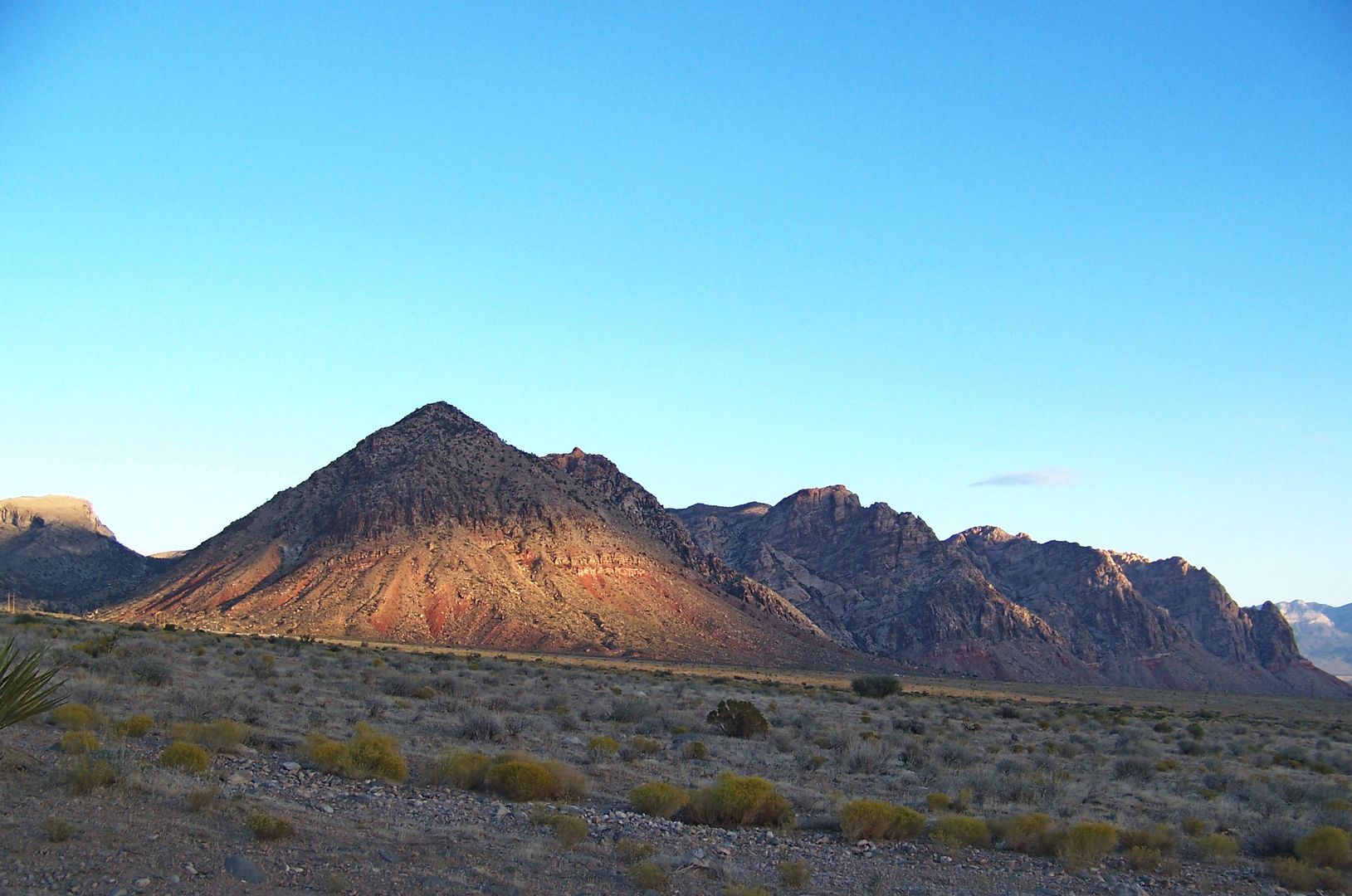 Seriously. Cynical, cheap, crammed, ugly, stacked boxes have proliferated unbelievably since I was last on Blue Diamond Highway. Endless endless boxes o' humans. "What? Beauty? Get outta here.":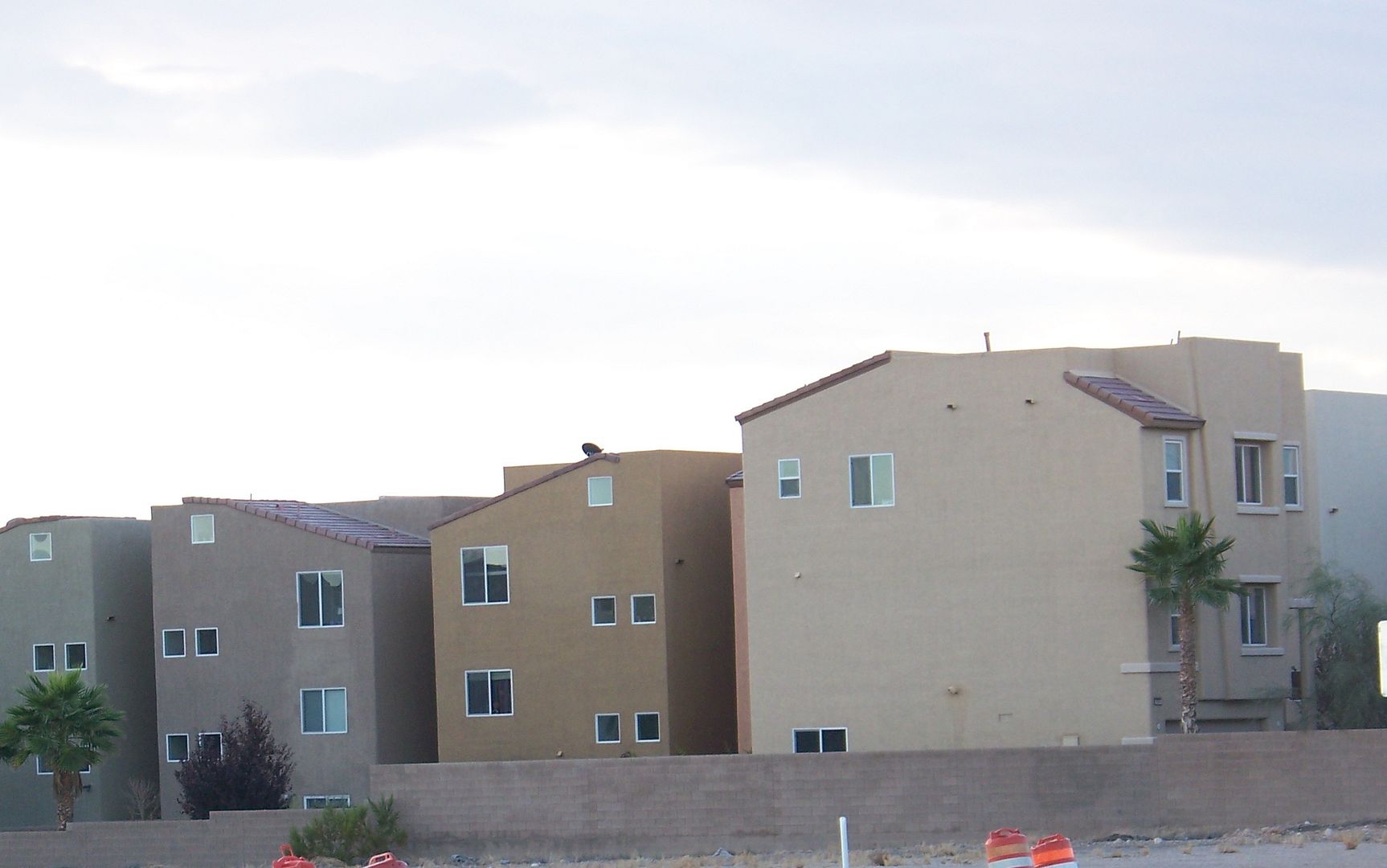 Chatted with the truck driver until he had to take a call, "Detroit Diesel, 903 cid, only 518 hp, but it has 1,850 ft/lbs torque, and it weighes just under 3,000 pounds."
"Oh yeah, pal? I got 67 hp and a hundred AANNDD one ft/lbs of torque, and my engine weighs 283 pounds...":
As ever it was good to see Scott, sporting his best Buffalo Bills shirt (poor Bills, what a bunch of losers in the front office!!) and giving me a hint of a northeast attitude (very much grounded in reality). We had a day planned, a day of electrical nightmare to sort out:
Turned out to be simple. The PO (nameless is best) had run a parallel wire the length of the bus, the length of underneath the bus, had hacked OFF the oem ignition wire at the fuse box, had grafted his pigs liver blob of electrical crap to our delicate little Riviera's fuse box, and for good measure, had attempted to install an "auxilliary power supply" to the foam of the dashboard and butchered wires to our critical essential #30 red lifeline to the beating pulse of our poor Riviera.
Here, Scott solders a replacement black wire to the oem wire, and we crimped a good solid brass barbed! female spade connector that clicked into its proper berth at the heater blower relay and ran to the coil.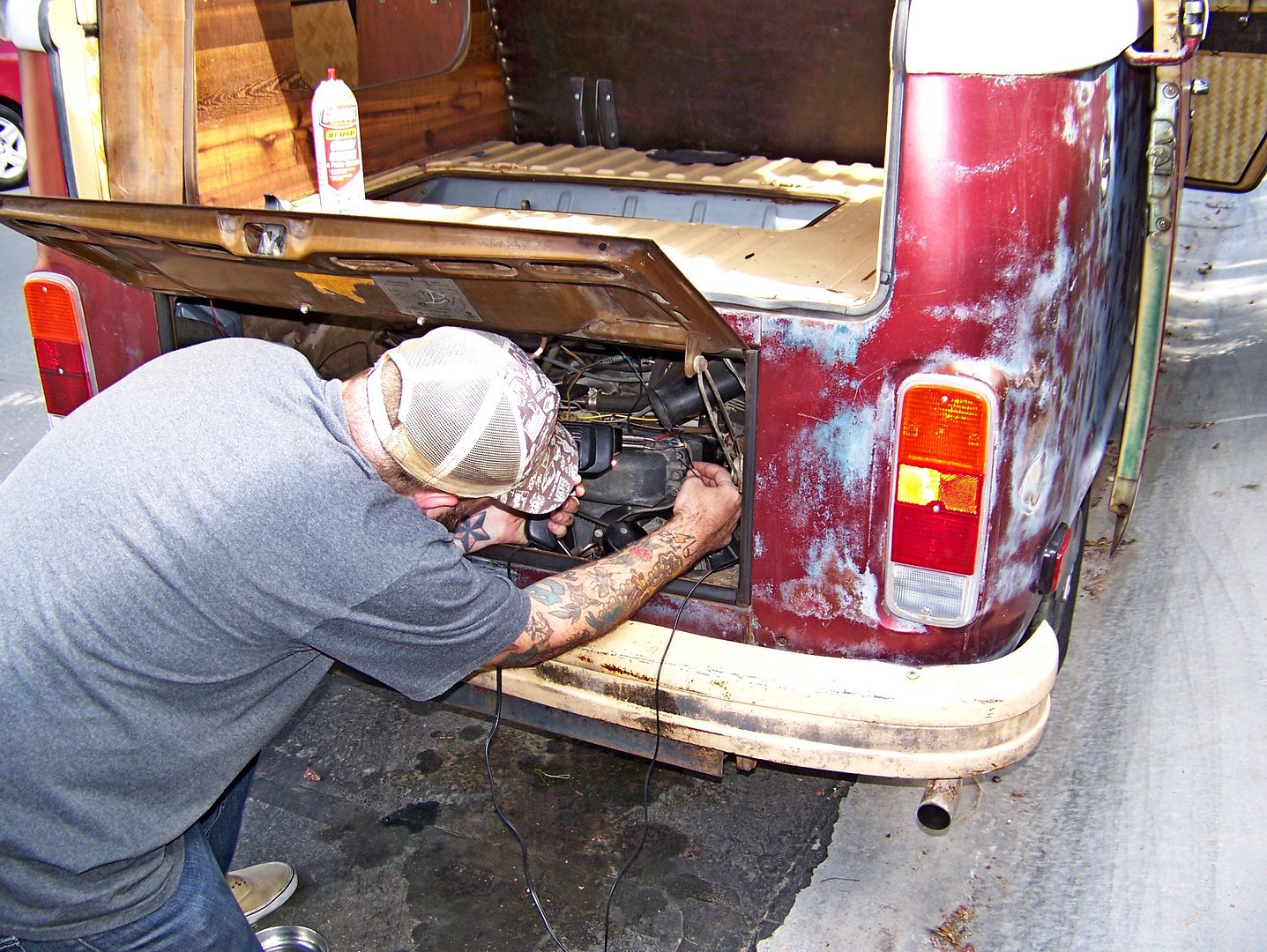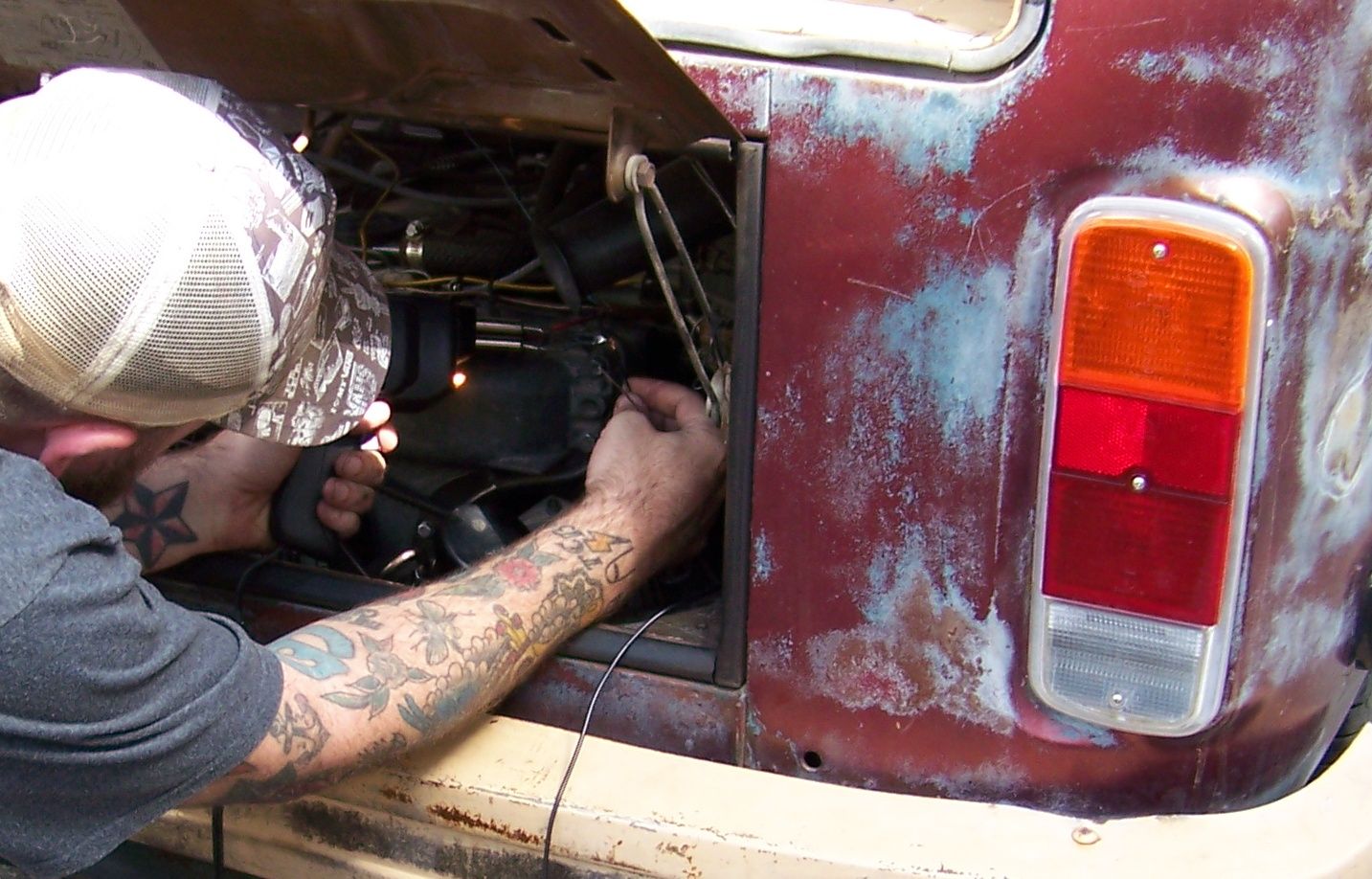 We also soldered a black wire from the other end of the oem wire directly to fuse box #12 where it was graced with another brass female spade connector, and guess what? Guess what? The original wire was absolutely FINE. Of course. Then we tested the horn, the oil pressure idiot light (it was the sender), and tracked an oil leak to an ominous gallery plug possibility.
(Then I had to take drugs, there was no escape. Foofache! Fuvvel in Farafife)
Look at this interior: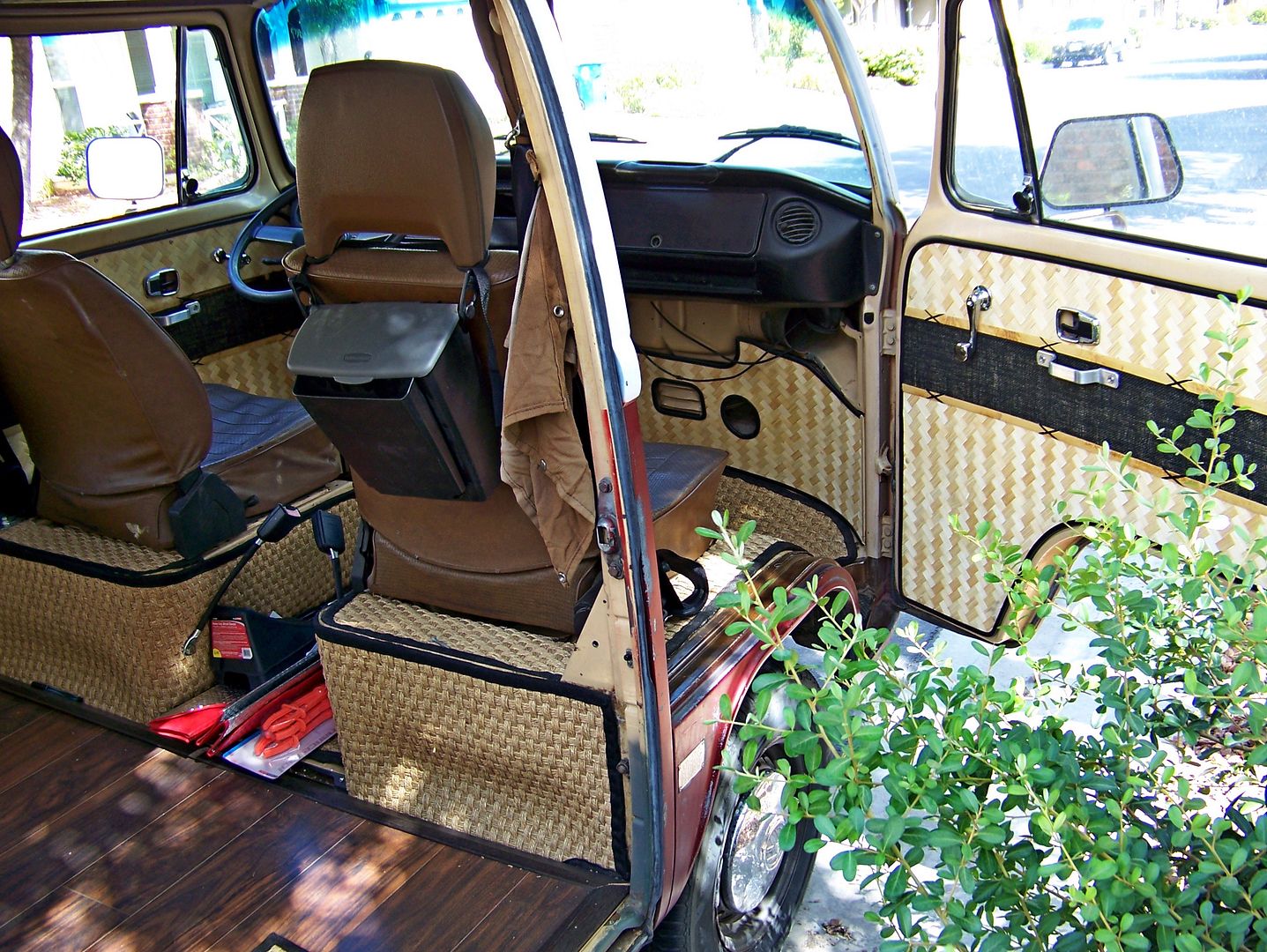 Sure did drive nicely. Then I
promised
his kid that we would be needing his help next year. An eight year won't forget. You are welcome.
Woke up here: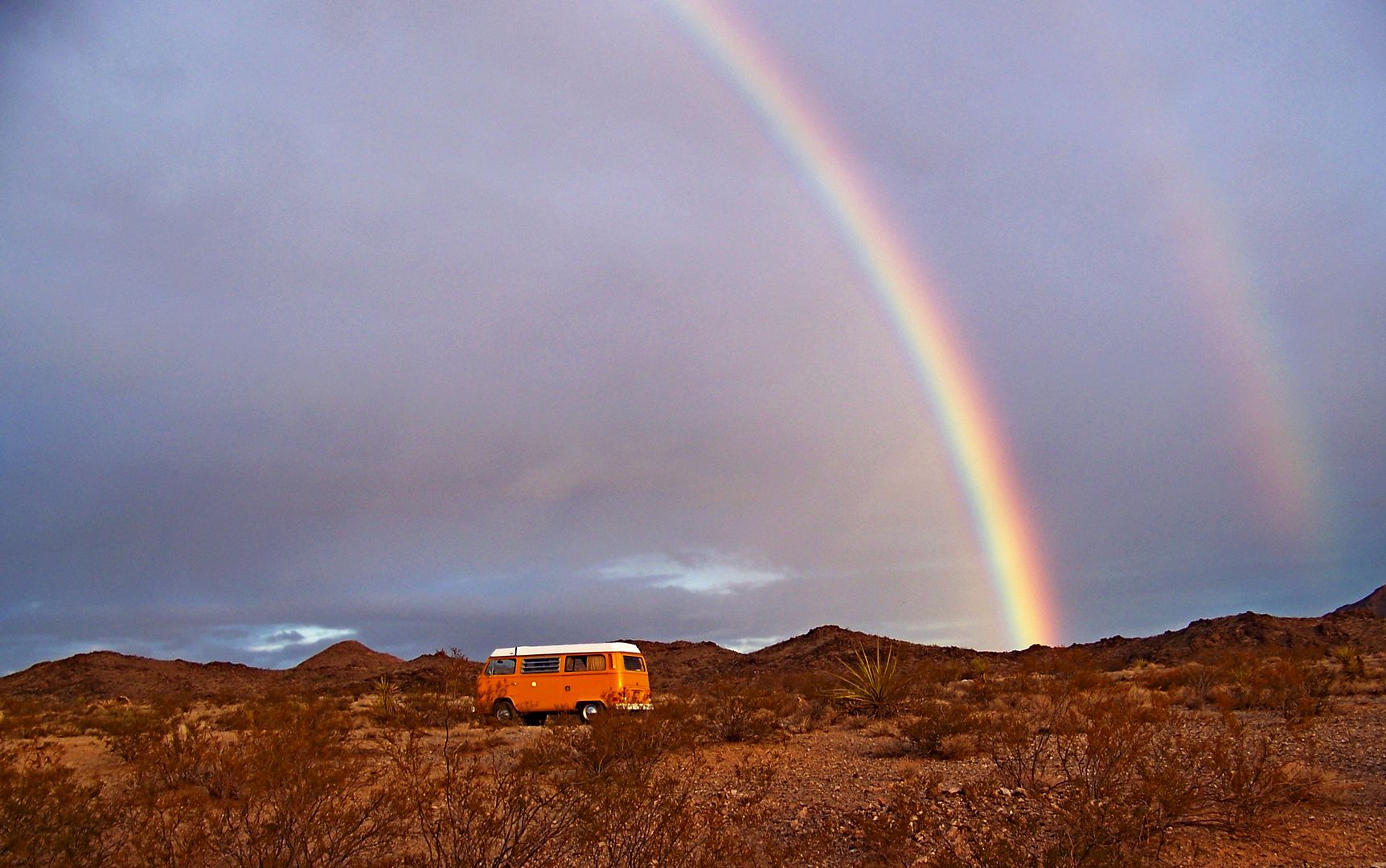 Must go miss flood warnings. Can you believe it? The rains found me way out here in the desert. YUMA is under water.
Colin