Well, I did ask for an ashtray . . . FINE, I didn't want to come back anyway: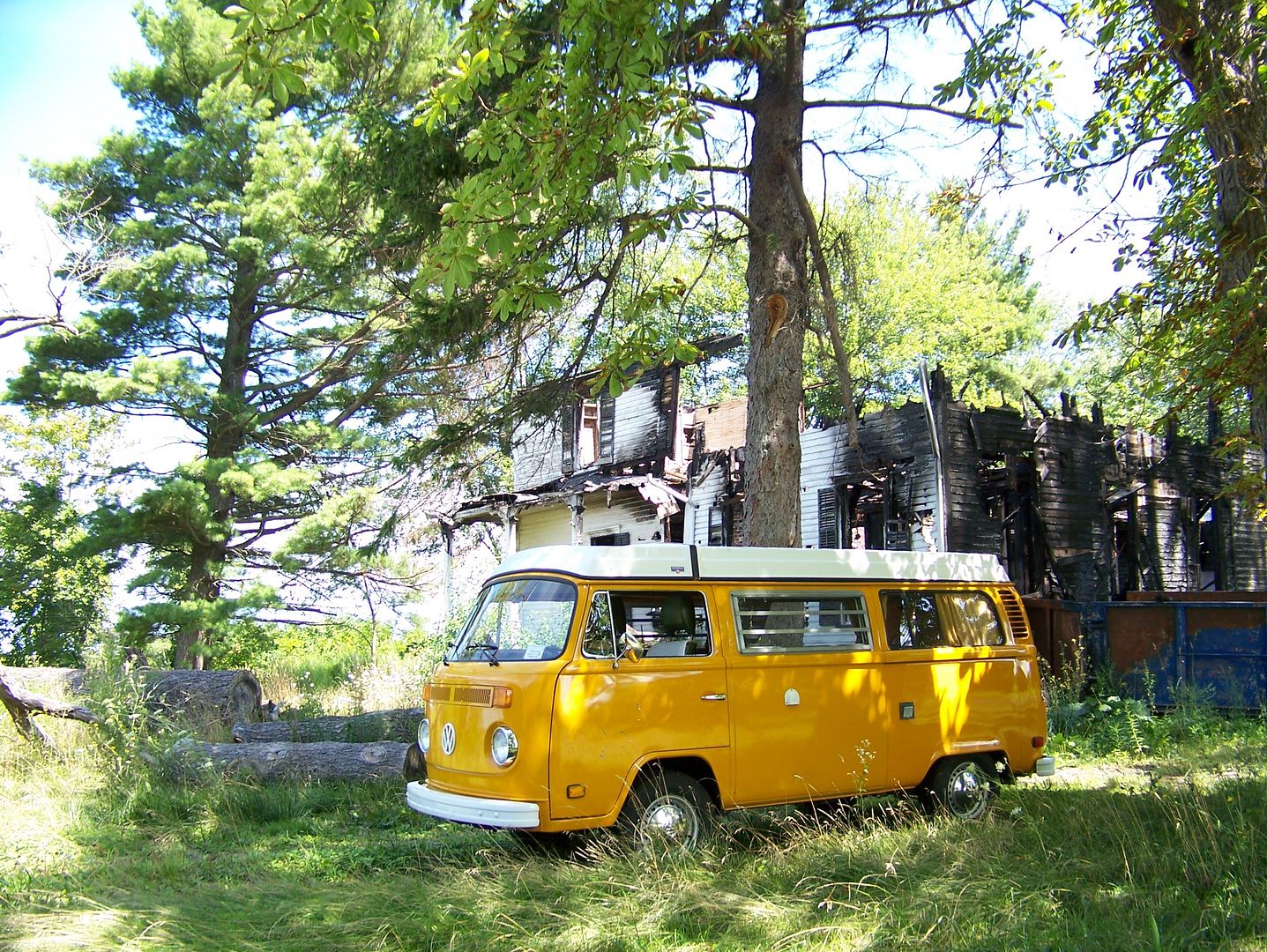 So, I see that most of the photographs posted here since July 11 or so look all sunny and you may wonder why it is that I am so exercised about rain, but these sunny photographs are just the brief moments between the precipitation events. New York City, as of the day before yesterday, had ten of eleven days with rain. Drove to central New York for my appointment with wdollie6, in the rain, and crashed out/camped at a New York State Thruway rest area, in the rain, woke up, in the rain, and took off for Oneonta, in the rain.
As per usual on my way to wdollie6's house, I got a bit lost (in the rain) with these Google map directions. Only by chance did I recognize a goofy barn that I photographed last year which oriented me enough to get lost exactly in the same way I did last year.
"Why do you get so easily lost?" you ask . . . well, these roads out in central New York are missing signage.
Arrived at 9:45 AM which is pretty good for me for wdollie6 appointments. Backed NaranjaWesty into the garage and got hemmed in by a proud rooster: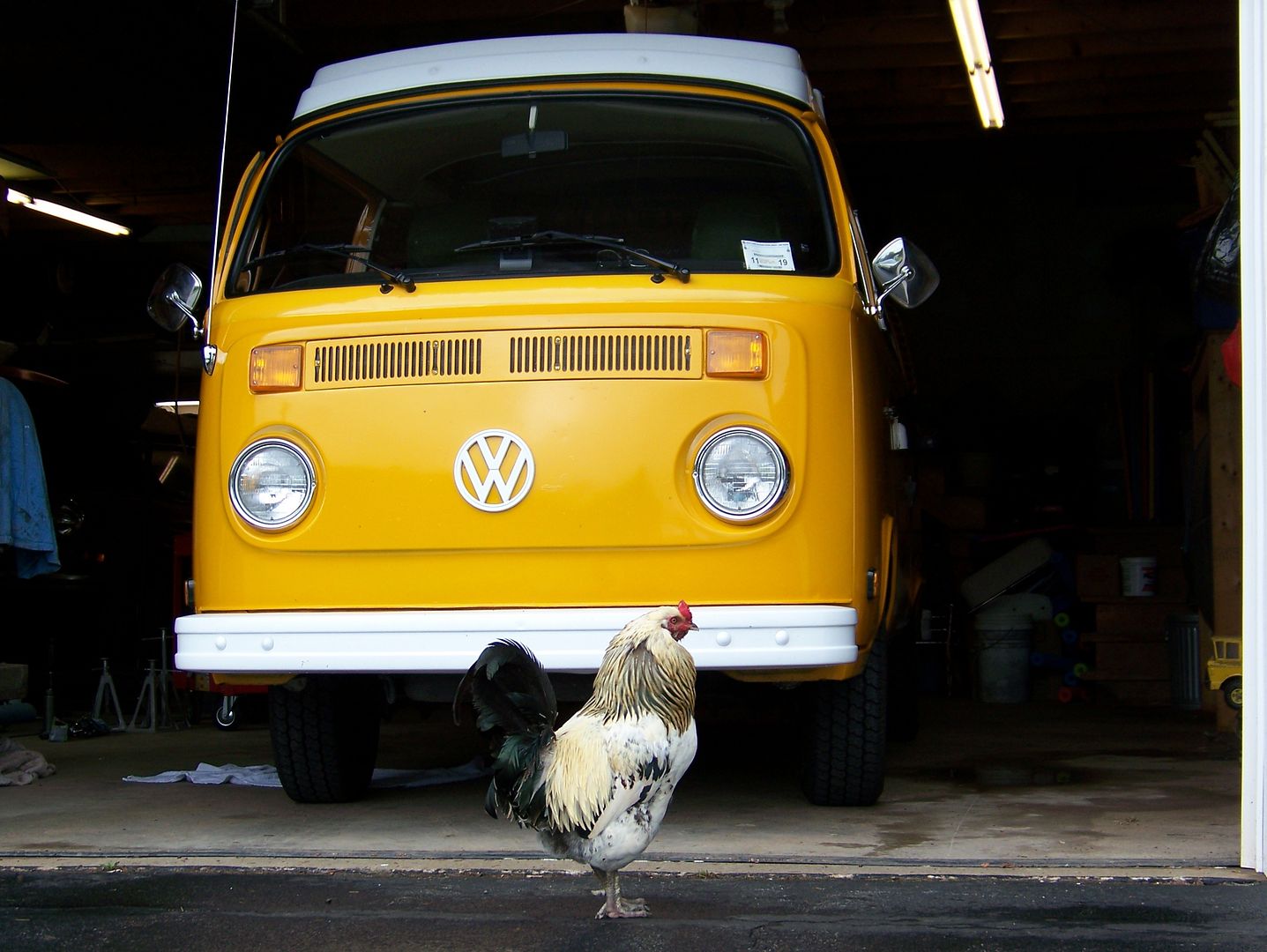 We were into it in short order. This was to be a "ball joint boot replacement" which is easily enough executed on a normal day, but we discovered some very worn ball joints that must be replaced. All four torsion arms pulled out of the beam, steering spindles and brake disks and calipers and stabilizer bar retainers littered the floor, each its own testament to a bit of exertion and swearing. Better his than mine, I say. Good luck! Let us know if you have any difficulties. Then it rained: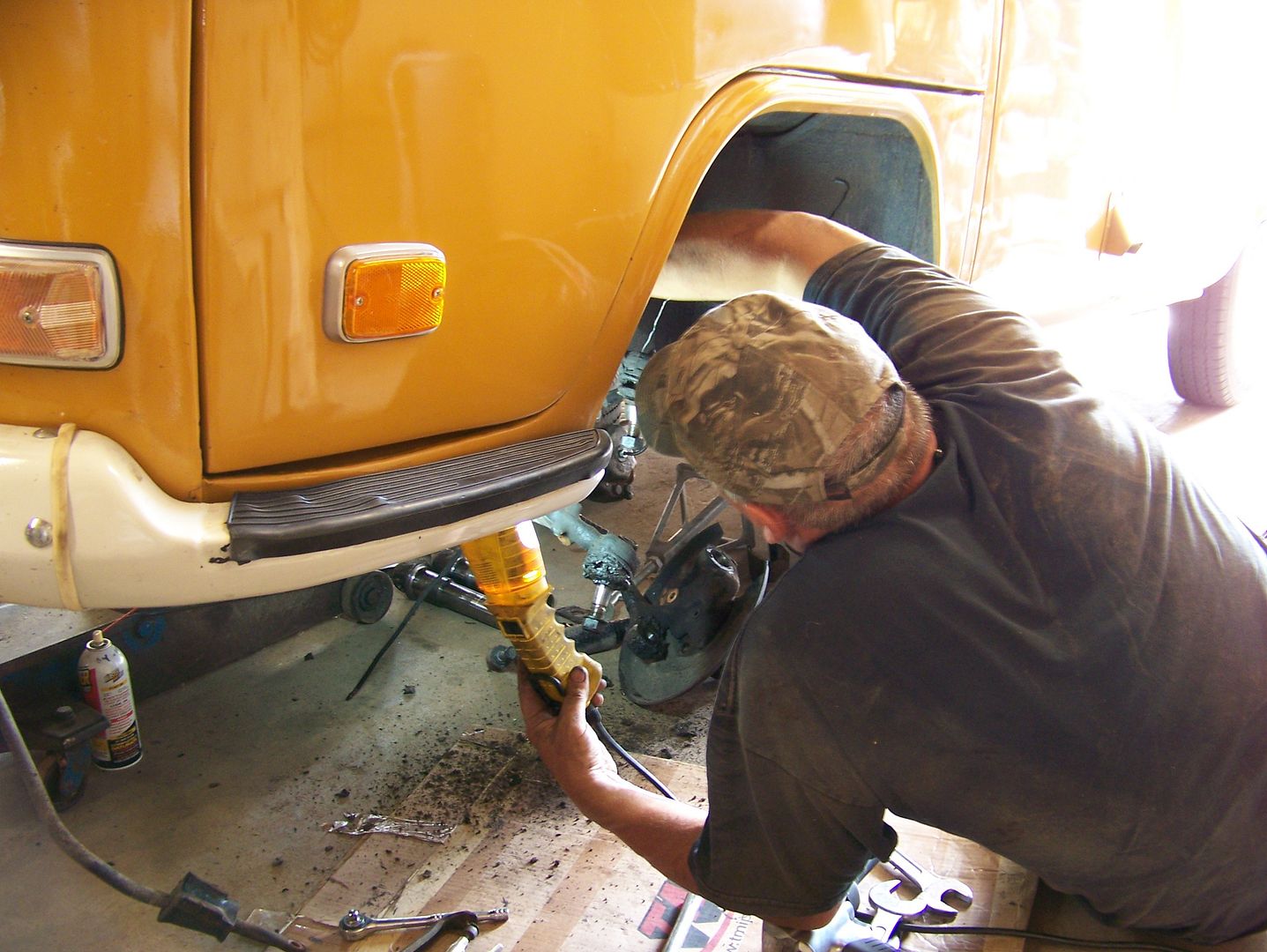 The fastback, suffering from way too much rain in its life along the rockers, was propped up in a grotesque pantomime of a cadaver recently disinterred with flat spots on the front tires frozen in space above the floor. But it is an exciting car, nonetheless. It shows potential under the cobwebs. We got the engine running just briefly enough to get a cartoon-worthy blast of rust and dust and mouse nest fluff. It must be stripped down at least the long block to remove mouse nest bedding, then clean everything to a proper air-cooled engine degree:
I enjoyed the banter of our day and scored a magnificent Rhubarb Pie to take to Woodstock. I think wdollie is going to do fine with this car, but there is work ahead. Like there was for me to find the main road out of there. Camped in a roadside turn out with puddles and dripping trees and billions of bright headlamp reflections on every drop on each window facing the road.