This whole 2018 Itinerary thing is like tripping down the stairs this year. It is only early June, and it feels like the whole thing is almost done. No more southwest desert. No more California. No more exquisite eye-watering heat and desert vistas? Say it ain't so.
We left off with a quick engine pull to replace a toasted pilot bearing at SG Kent's Itinerary Urgent Care Hospital and a Whole Day To Discover A Loose Ground Terminal in the San Francisco bay area. Then NaranjaWesty went all misbehavin' immediately after that visit. Because I was tuckered out, I pulled off the 101 northbound somewhere and zonked out in my misbehavin Rotten Tangerine. I was pretty sure that I was in a coastal California urban setting. The friggen crow of a rooster at the crack of dawn, then, disoriented me and made no sense. Well, it was a rooster. It was urban. It was a gaggle of thug chickens loitering in a menacing way: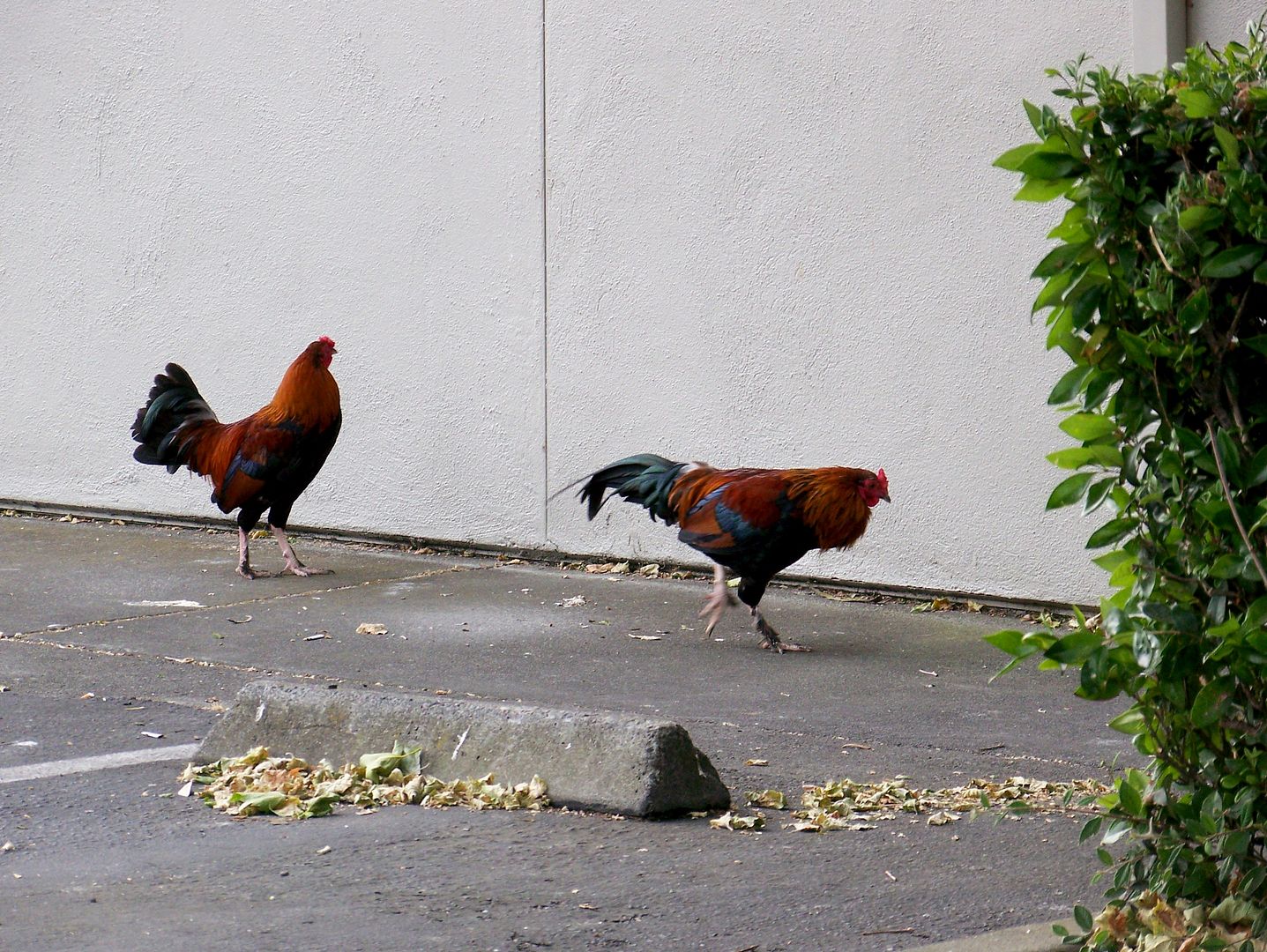 The look-out eyed me, and I him, in a suspicious way: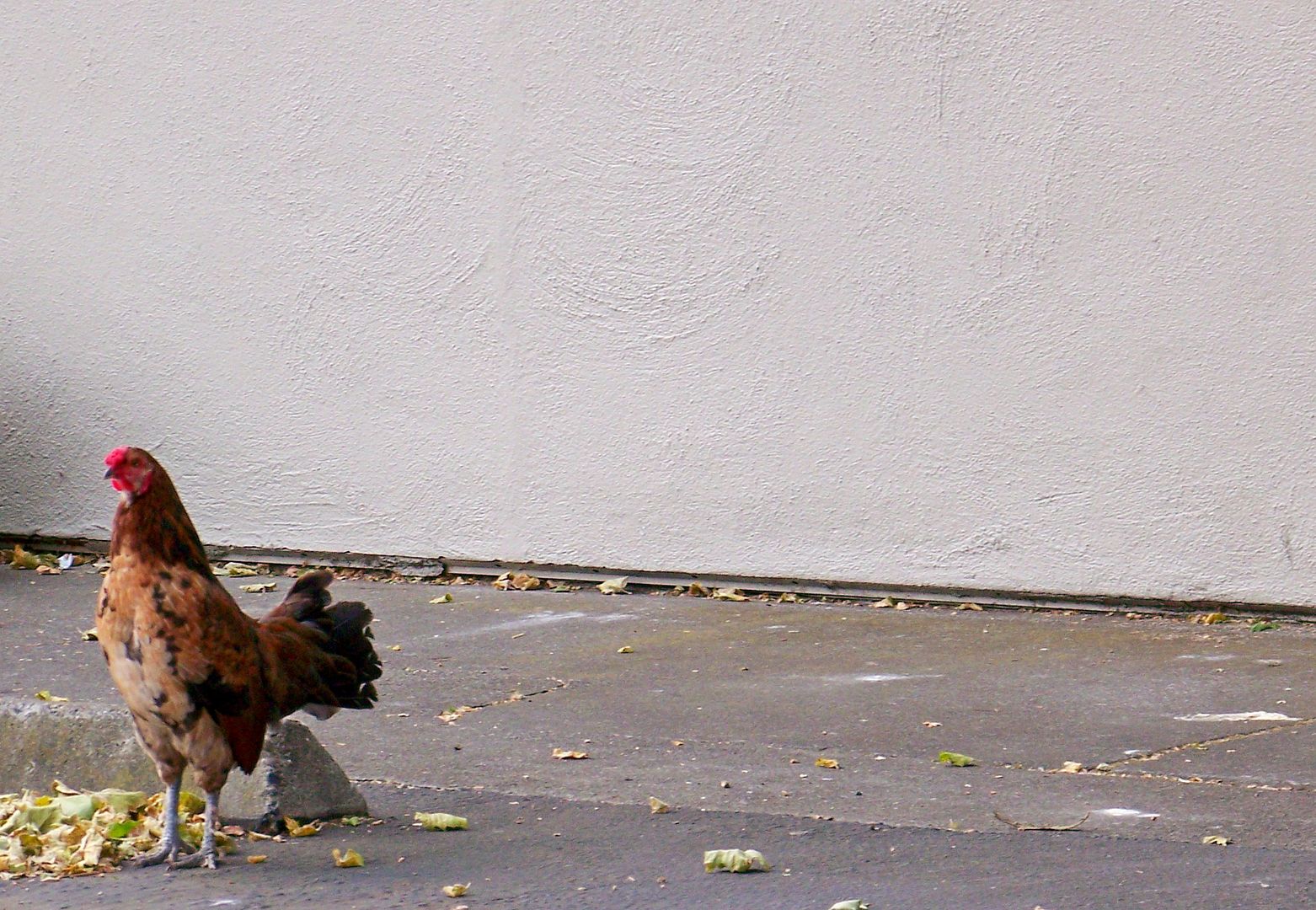 Stupidly, I had forgotten about last night's misbehavior, and hit the 101 northbound for less than a mile when the car started bucking. Pulled off in a big mall parking lot. Here, I discovered that the condensor was loose on the distributor, and therefore, so was the vacuum advance can. Fine, checked points (gap was fine), timed it after painting the clamp bolt with sparkly "cherry delight" fingernail polish for easier sighting with a flashlight, and then decided to get rid of the "tick" in the clutch pedal: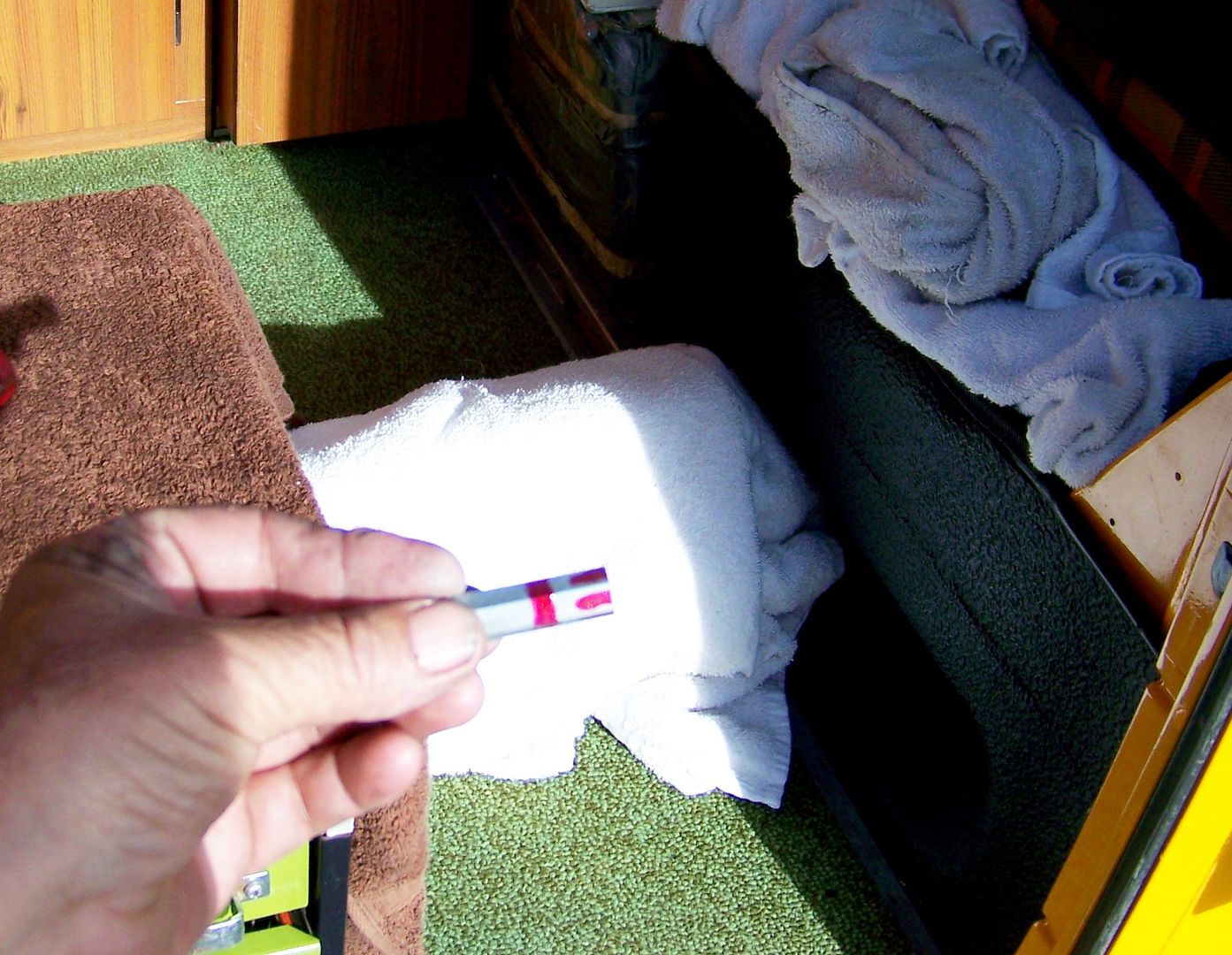 Public Service Announcement: If your clutch ticks, squeaks, clicks, thumps, you MUST investigate.
(it is almost never benign)
My brand new bowden tube from Bus Depot had just decided to collapse its damn cheap flexible metal conduit under the shiny new vinyl. It is supposed to handle compressive forces AND flex. Look at this on the right side, the shadow really brings it out:
That displacement had sawed through three strands of cheap new cable. In this photograph, the fatal displacement is now visible on the left side. I had a replacement Bowden tube thankfully: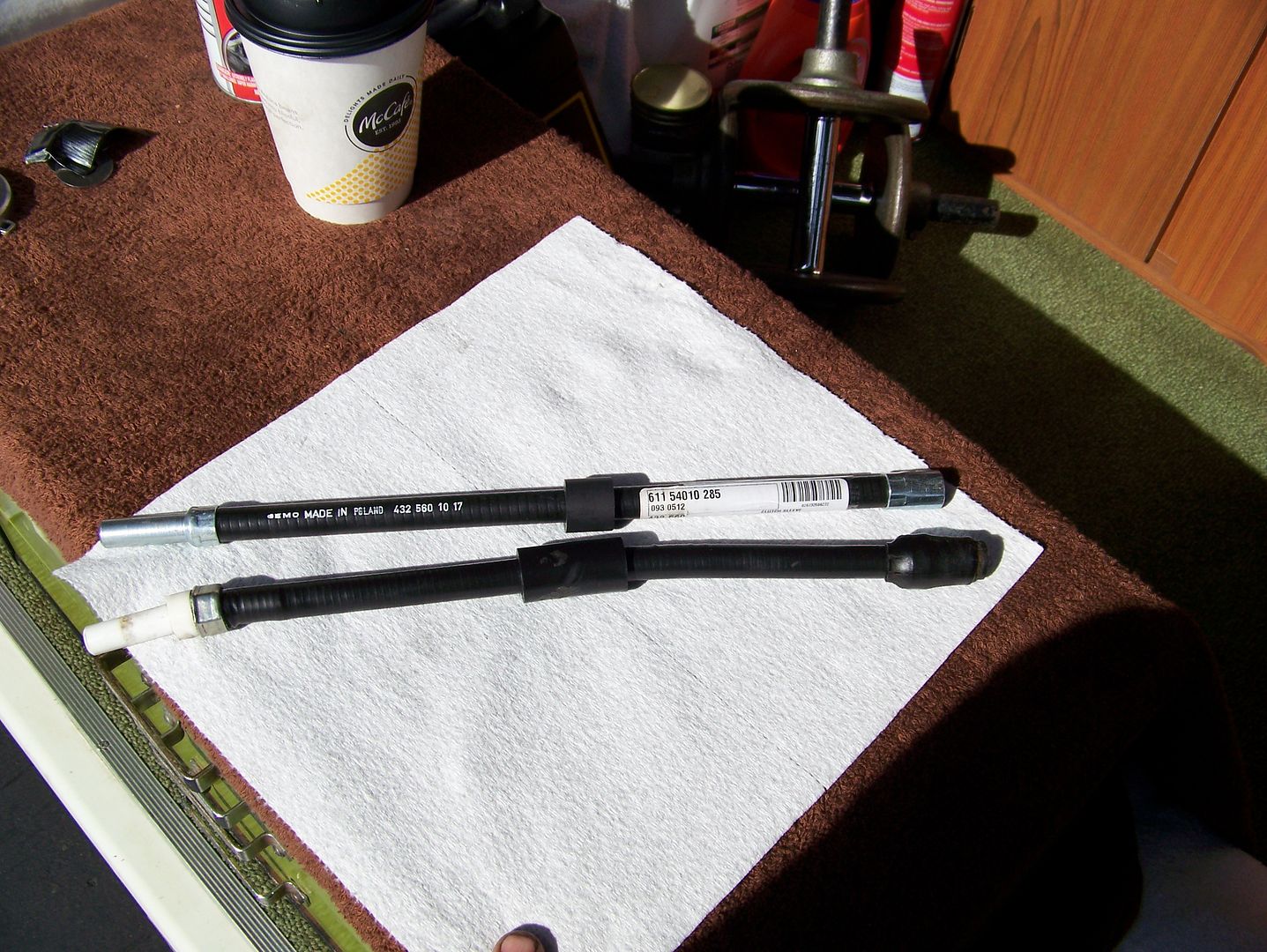 Yeah, when I peeled the label off the new "Made In Germany" Bowden tube, I discovered this (hooray for deceit!):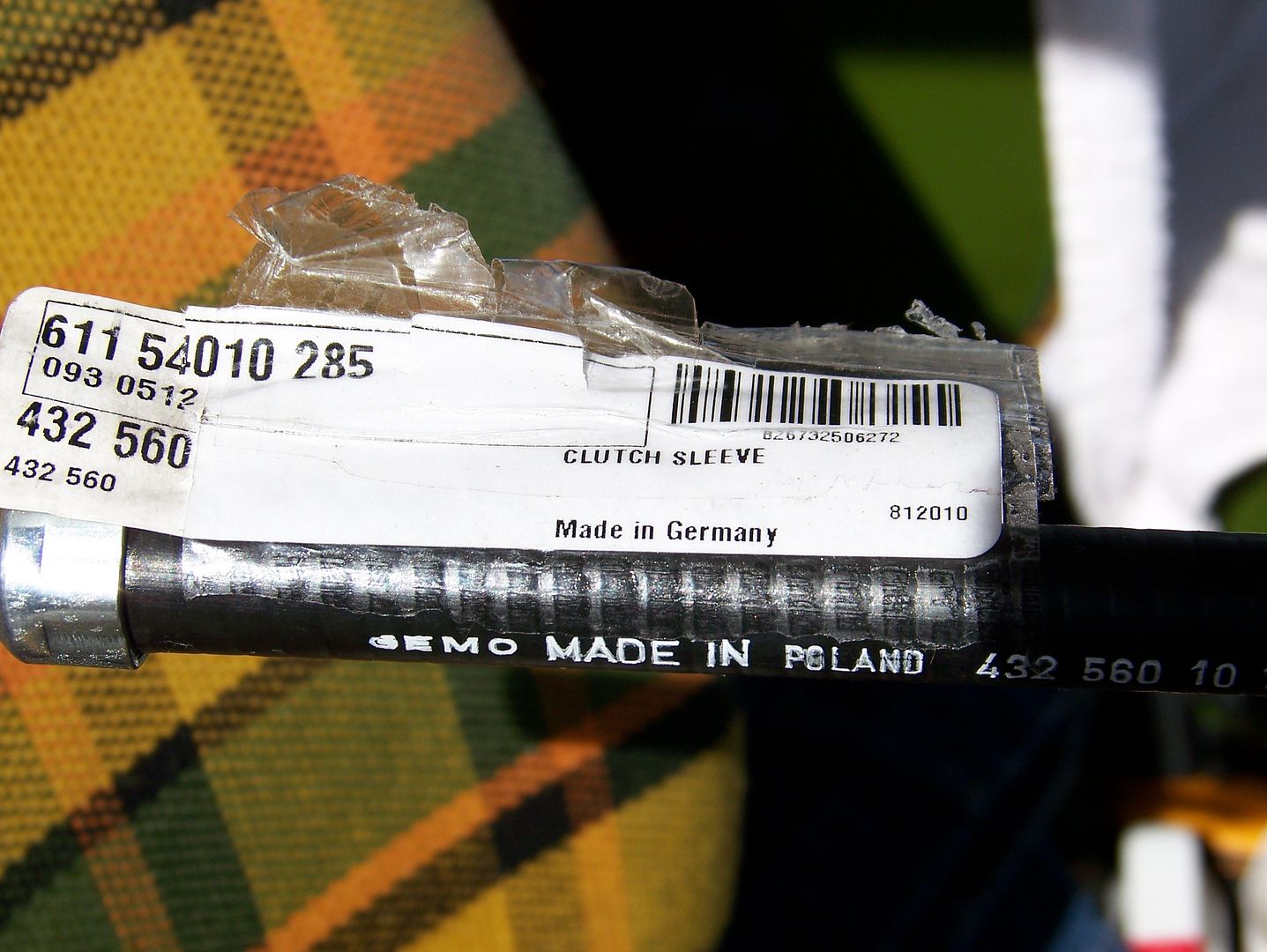 Gave the splintering cable strands a haircut after unraveling them from the cable to make sure that they did not bunch up inside of the new Bowden tube. We are currently a four strand clutch . . .

Got back on the 101 northbound and enjoyed a smooth-once-more engine (that is noisier after the engine pull than I have ever experienced with this car) and a tick-free clutch pedal. We call this "progress":
Modesto area, where all your wine is made:
Was stuck behind this ugly van (painted to elicit the emotion of "carefree" no doubt) for far too long.
"Rent me!" it said. "Escape!"
"Well, no thank-you!" said I, and I escaped it on a long downhill.
Ended up driving all the way to Eureka, where it was, as ever, 56* and chillyish. Showed up at pdlrofdrms, one of my favorite Can-Do customers. "What shall we Do?":
We did it. Replaced the sliding door. Damndest thing too, the new one required no adjustment whatsoever. It just fit and worked. Then we checked the air filter. This side is the pre-filtered side, it is allowed to be dusty: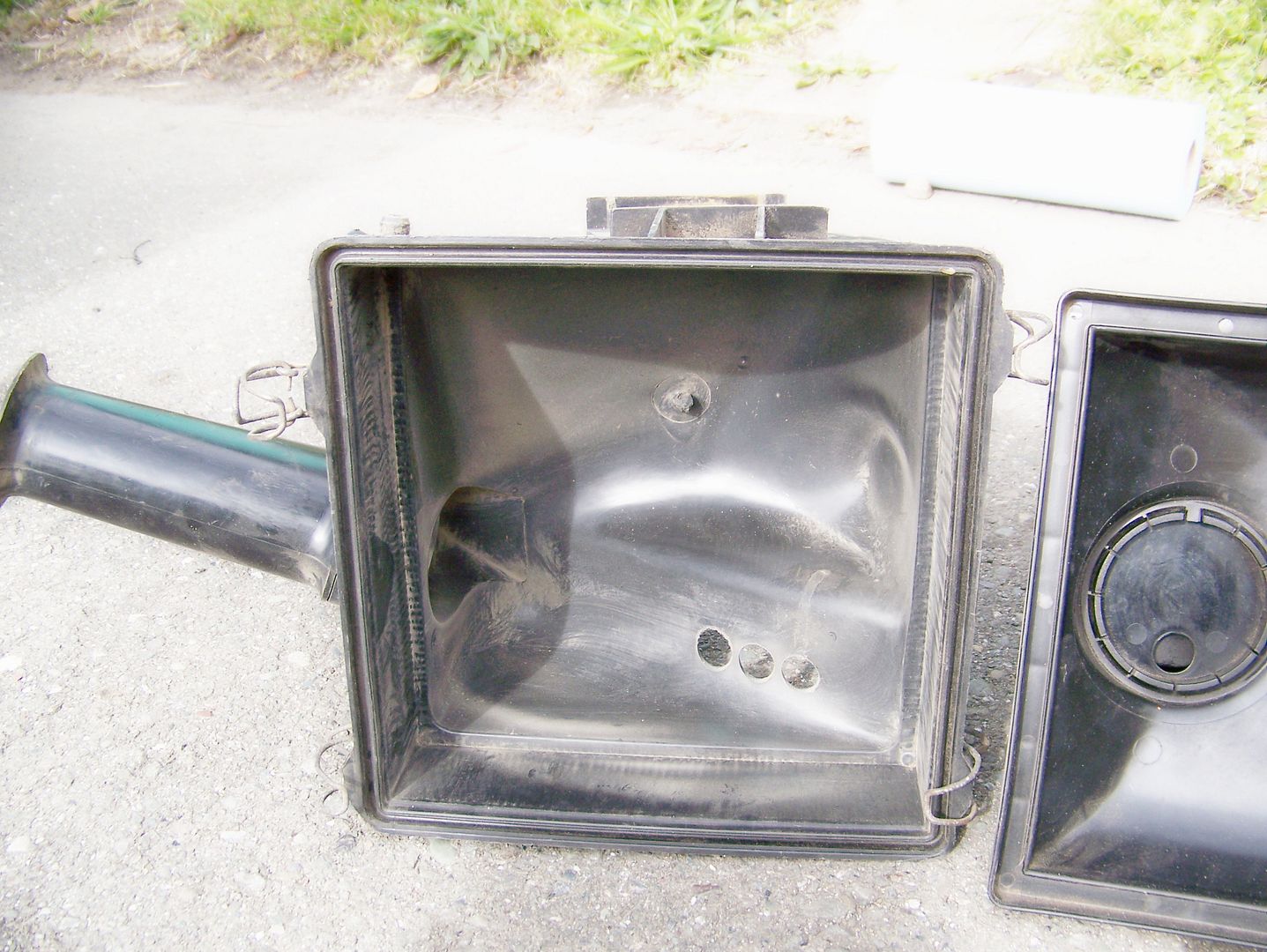 But this side, folks, must be immaculate. This one isn't. Track down the reasons, pleeeaaasse . . . your engine depends on it. In our case, the filter had a distorted foam seal: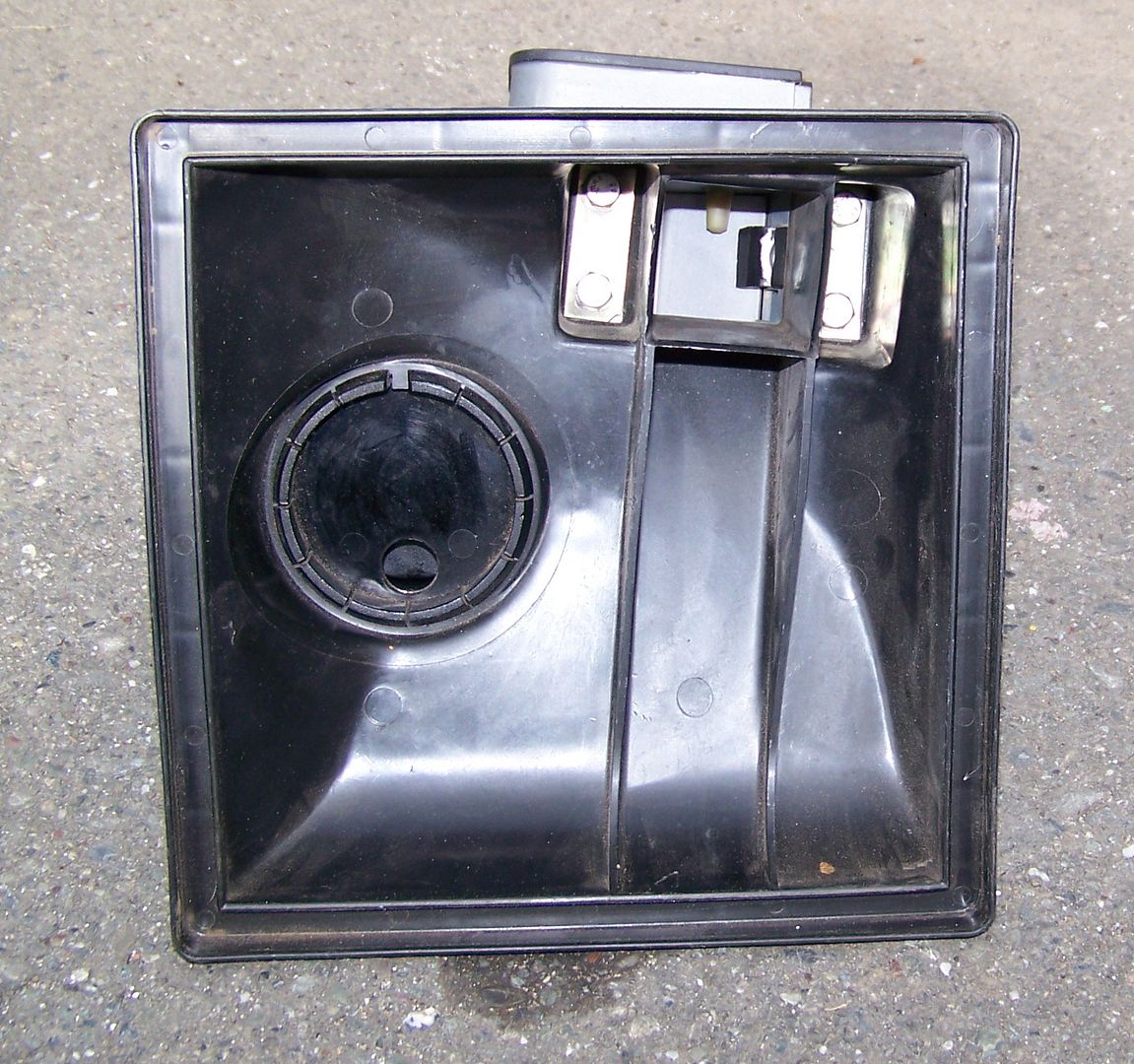 We caravanned to her shop at the end of the day:
. . . , then met up with airkooledchris for pizza: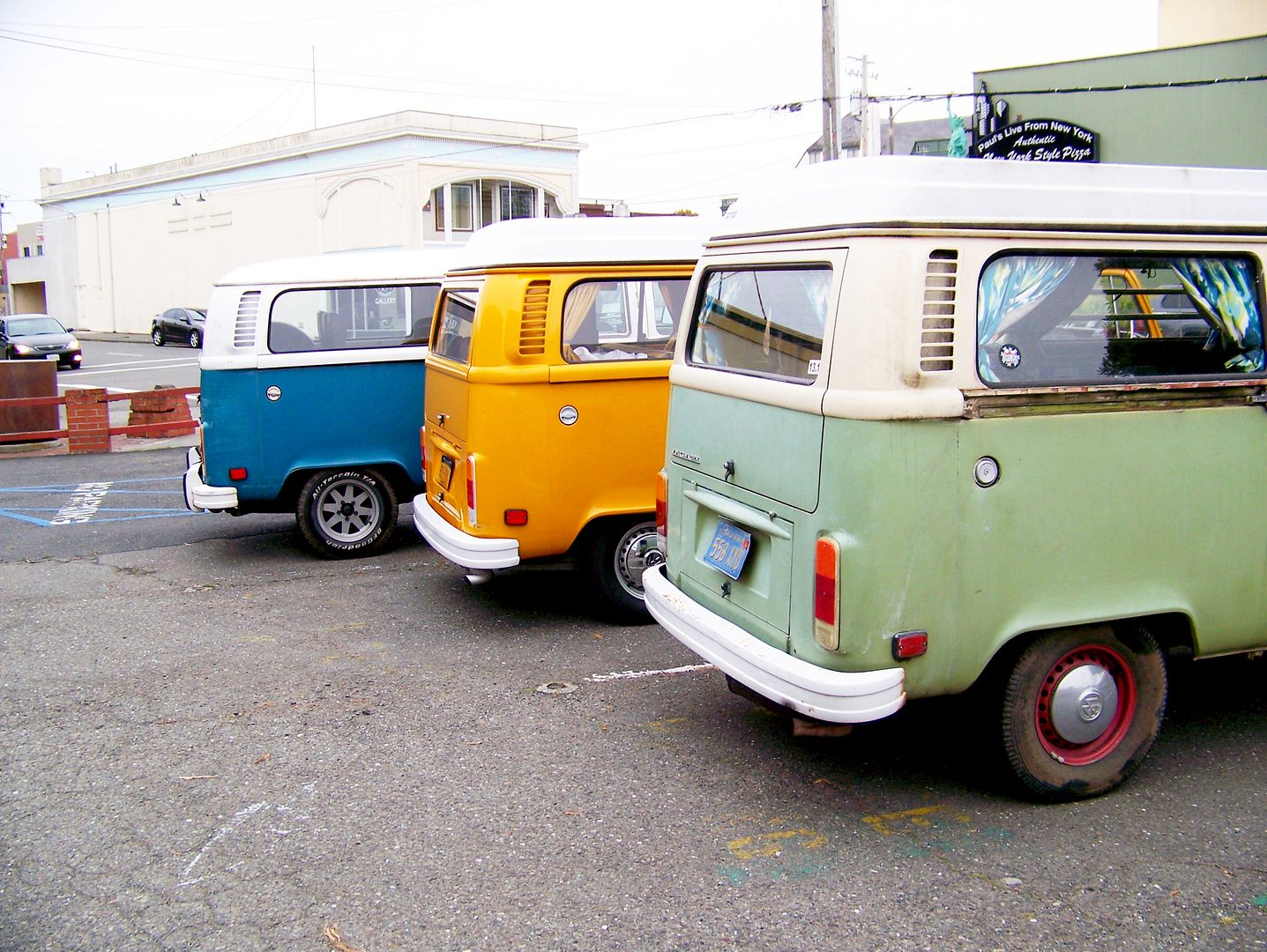 After my stern air filter admonishments, I think pdlrofdrms didn't like me any more:
FINE! She still has airkooledchris to light up her visage:
I am in Oregon. Good-bye California!
Colin