See, this little trail got a little too little and way too eroded. I had to abort. Nooo turn around to be found:
You can see the rear-of-car imprint in the foliage:
You can see the front-of-car imprint here, inches from a drop-off:
Don't do this. Don't just drive up some rock-strewn path that has a warning sign "Not Recommended For Automobiles." That turn-around took miles off the clutch. It was a good 14-point turn:
What a good little rhinoceros thundering through the garden:
Drove down I-15 and looked at valleys and mountains that must have been what Salt Lake City looked like before it got developed:
Camped out here. Didn't know that I would wake to the detritus of American Civilization:
Rallybug and I go back. He still stands as the first time in my career, not to mention my life, that I have ever had to tow an air-cooled Volkswagen.
viewtopic.php?f=67&t=11523#p201296
We stretched new vistas in Volkswagen ownership this year. We did the very most messiest CV repack ever ever ever:
We had to be so excruciatingly careful because there was sand all over the place. Including on and all over us.
See the joy on his face? Can you see his face? That is the face of a man who is *done* with a CV joint repack and new boots for baby.
Speaking of joy, this child's joy was a joy to behold. We just had to let him release the jack and stow the implements. He had brought out his tool box to help: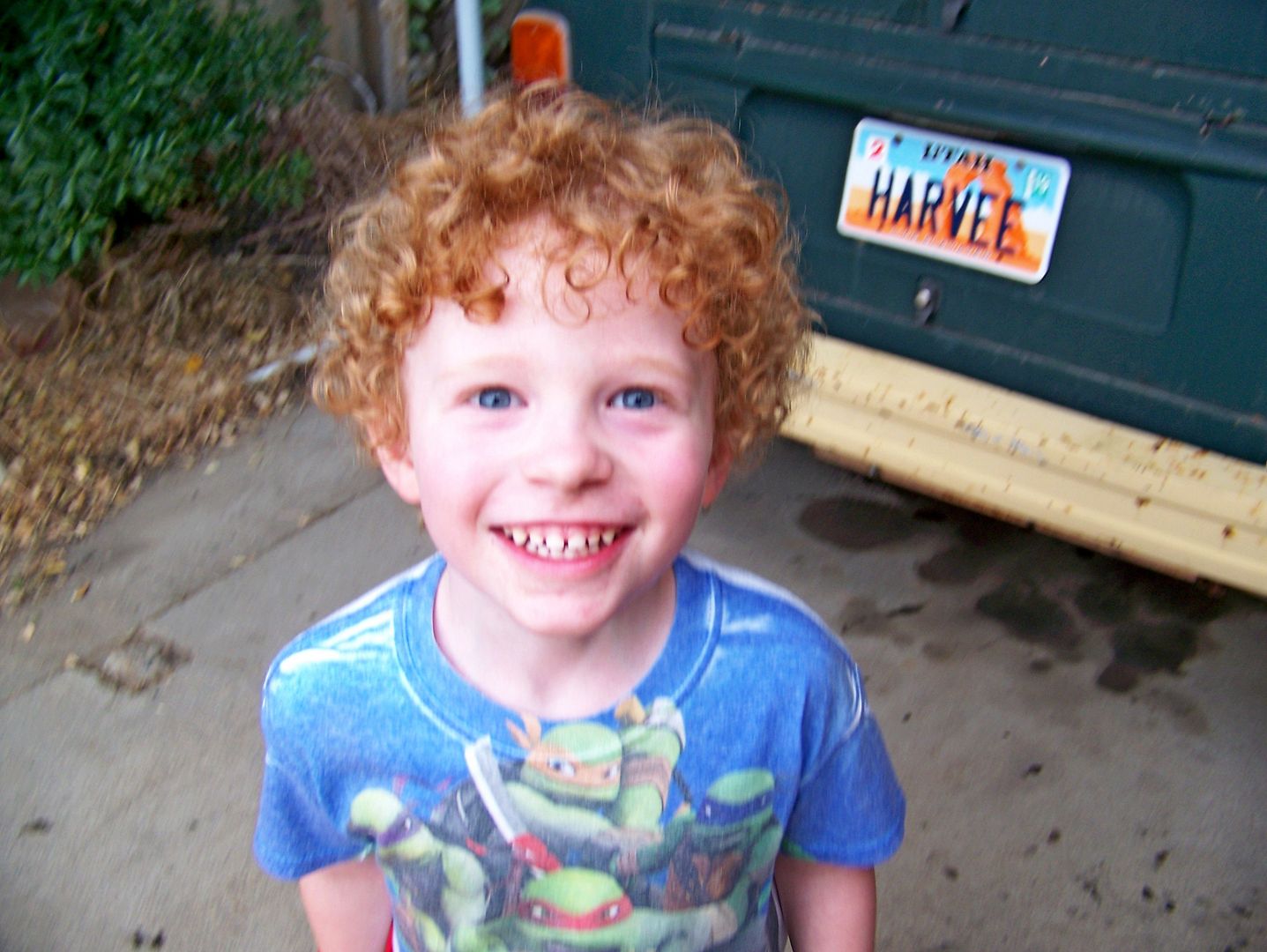 Rallybug, we CAN put him to work for real next year! Just suit him up in hazmat gear if we have to do any CVs again:
I left rallybug with a number of loose ends regarding the heating system's NLA distribution box cable and push rod tube/valve cover leaks but we have the tinniest mewliest (sounds like a baby lamb) horn working. This bus has future memories to make with those two gorgeous kids. I say let's put them to work and let them drive Harvee. Great seeing you, and still trying to clean up . . .
Went up to I-84 to cut into the mountains. it was a little too late to get a decent lake shot, so you get this Great America Again (sponsored by "atoyot") shot instead:
Drove into the night, pulled off in Wyoming and camped at an abandoned gas station pad up the hill from I-80, and stargazed and fell totally asleep, unaware of what a challenge the next day was going to be, good grief: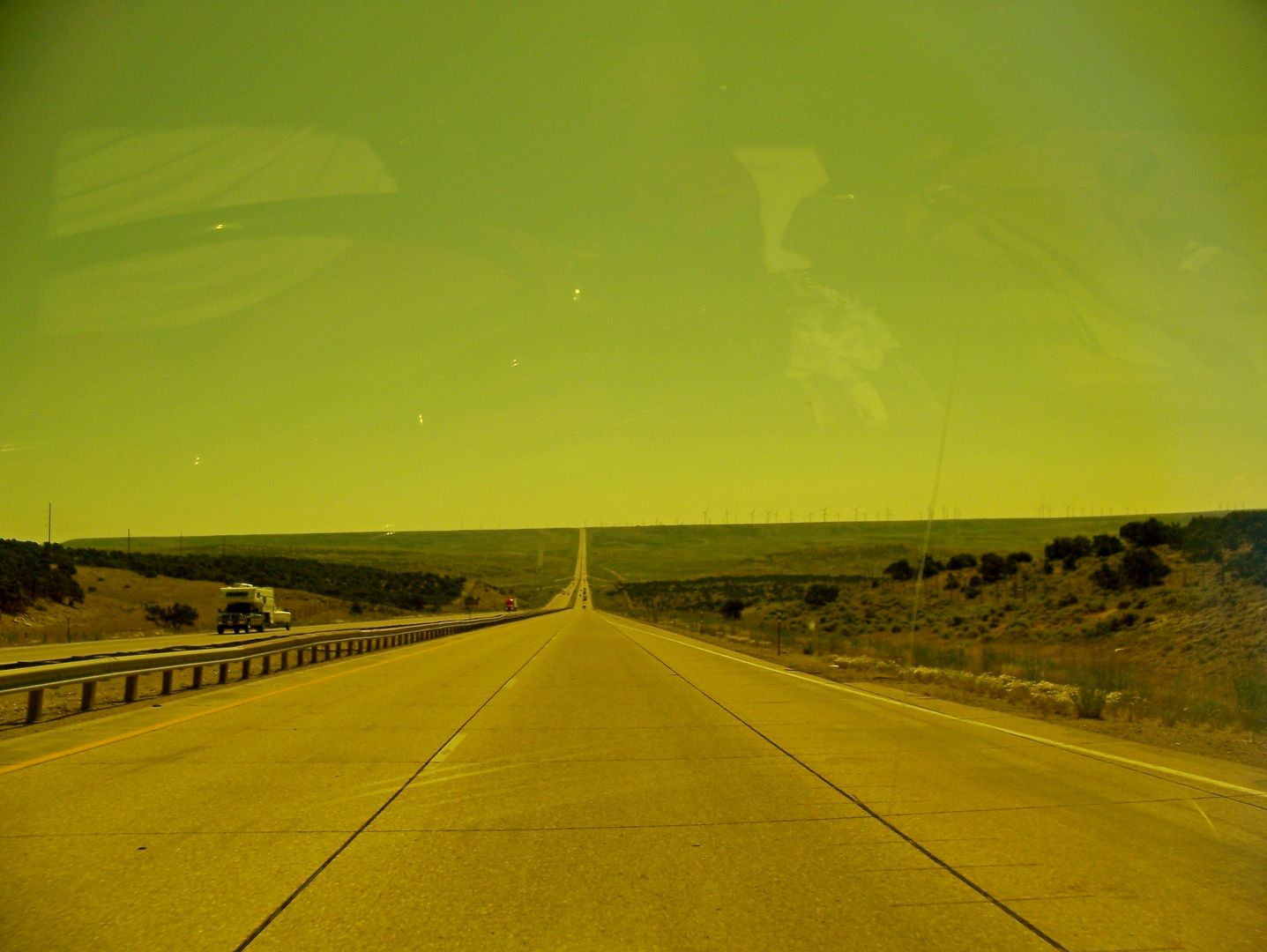 Got passed by a handsome pair of Colorado-plated Vanagons doing a solid 70 mph: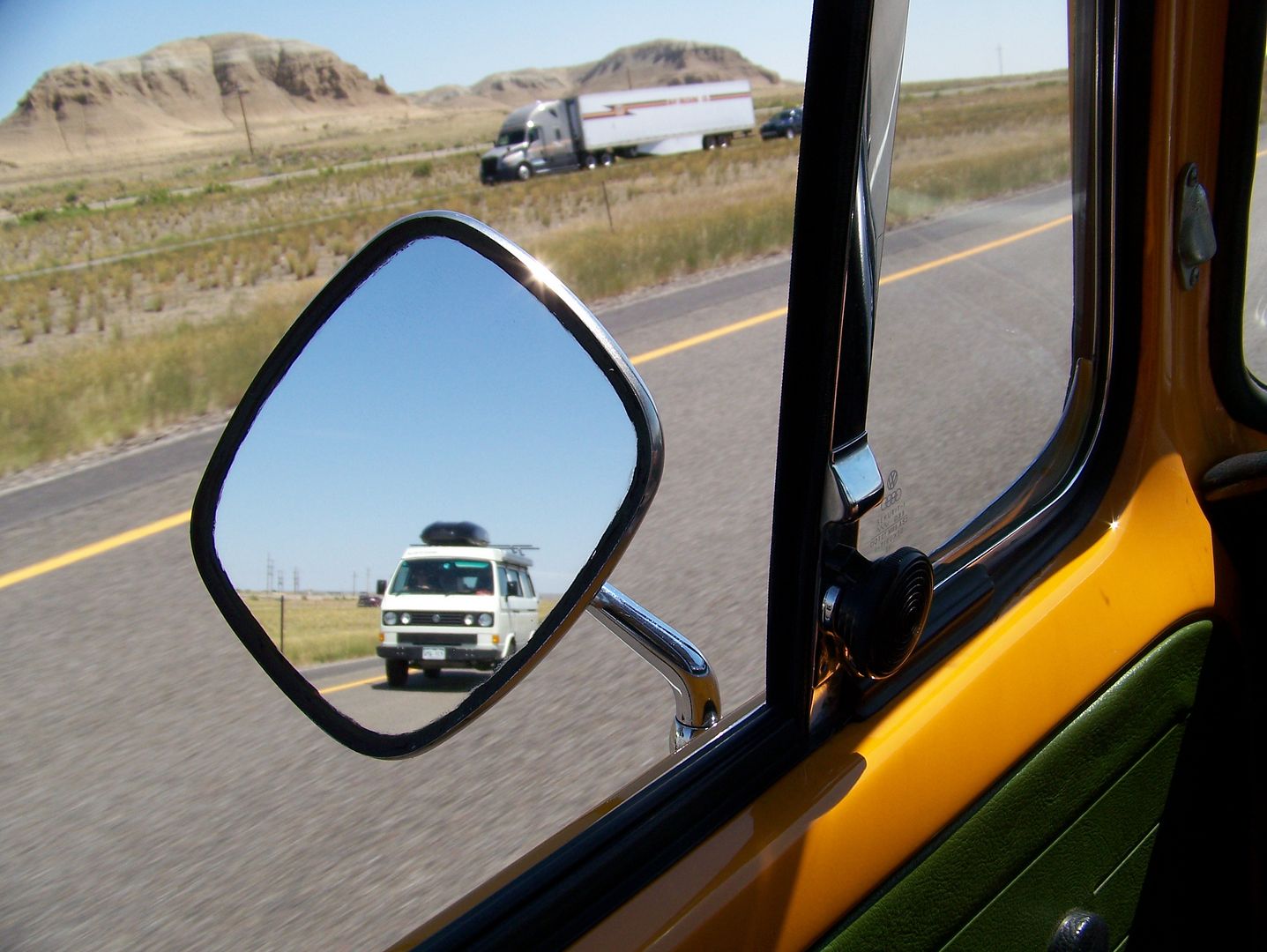 Somehow, I was already at a Starbucks when they tromped in, two women, four or so kids, and we struck up a conversation. I asked if they were renting the Vanagons. If you had seen the below, you might have asked the same question. They both own these Vanagons (one is a Synchro).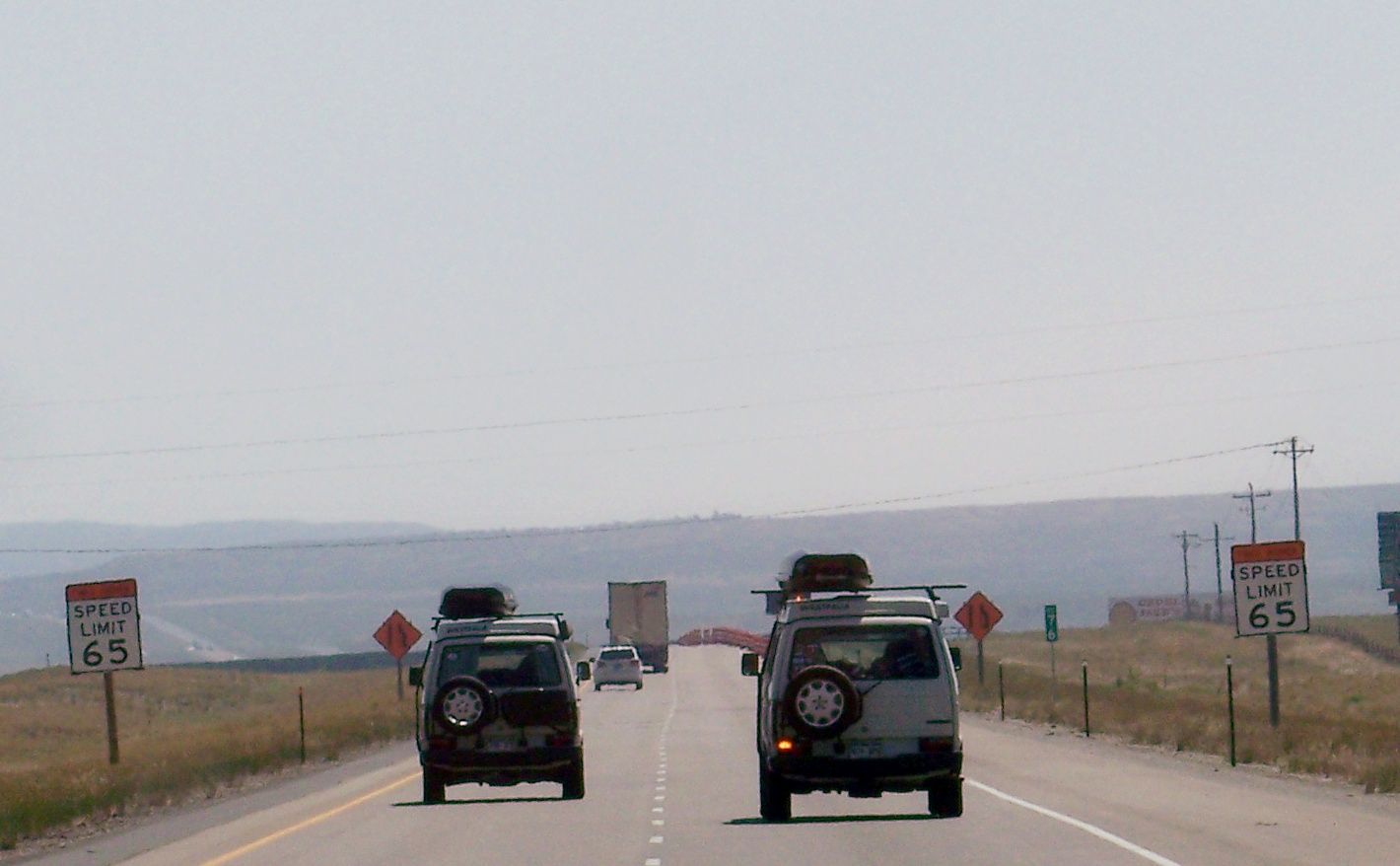 I have just run out of time, and I have a lot of driving ahead. Who knew Verona WI was so far away when the fuel pump keeps screaming and the engine vapor-locked for over an hour and the starter is getting more and more balky?
(to be cont.)