My little travelogue abandoned you all with a thoroughly empty interstate highway as I entered the LA metro area. I fortunately had a little time to acclimate to f-r-e-n-e-t-i-c LA by virtue of the fact that my first call was in the Santa Clarita Valley at asiab3's house to work on NY Cynthia's 1968 bus. Camped out across the 14 expressway up in the hills a bit, showed up and was met by NY Cynthia and her Manhattan-based boyfriend. We had coffee and I put'm to work: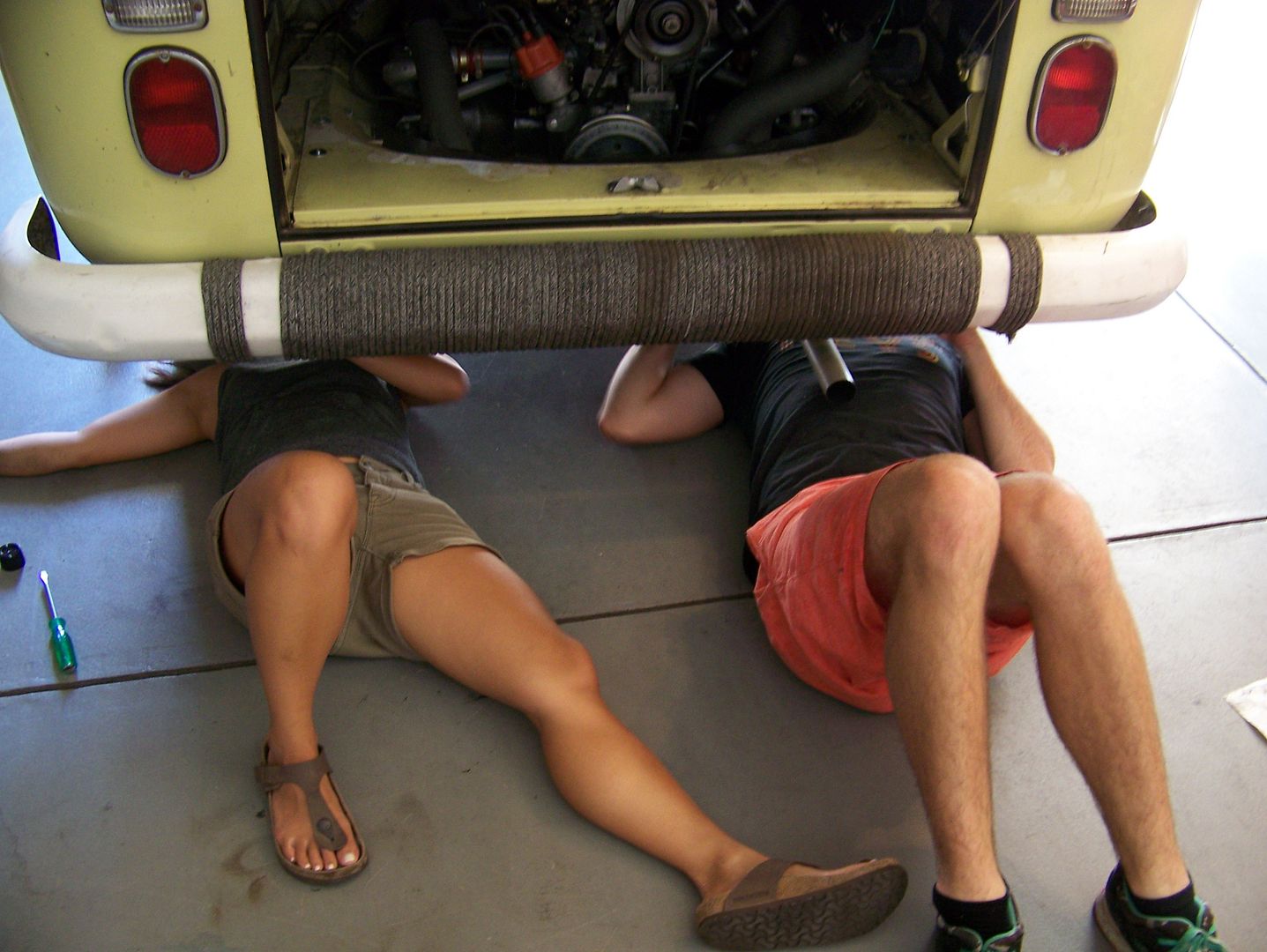 Look at this dashboard! Odometer where you can read it while underway. That is a *green* oil pressure lamp. That is the way all VWs were until 1970. They even have stripes strafing the critical warning lamp real estate. And these were the new Super Big Warning Lights introduced with the new bay window bus. Well, we know that people just did not respond to green, so in 1970, it was changed to red with the word "oil" smack in the middle of it. Anyway, a nostalgic little shock for me:
We actually wasted a good deal of the day trying to fit the new stock muffler whose width missed by an inch: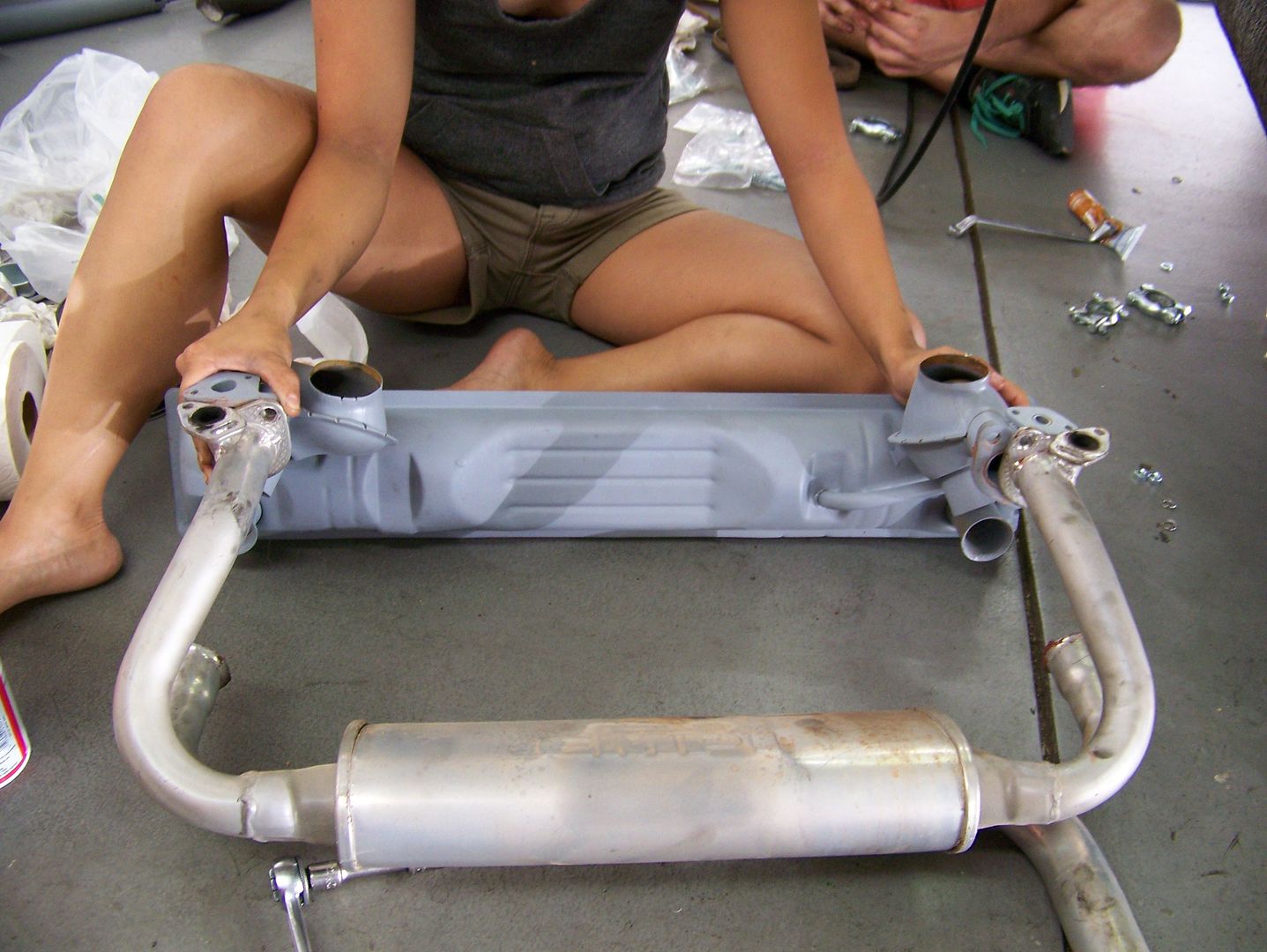 Only much later did I discover that the fresh air style muffler actually did come one inch narrower for early bus engines, and this one waiting for us at asiab3's was one of them. We finished the day by reinstalling the aftermarket EMPI exhaust system. This is the What Was That All About? portrait: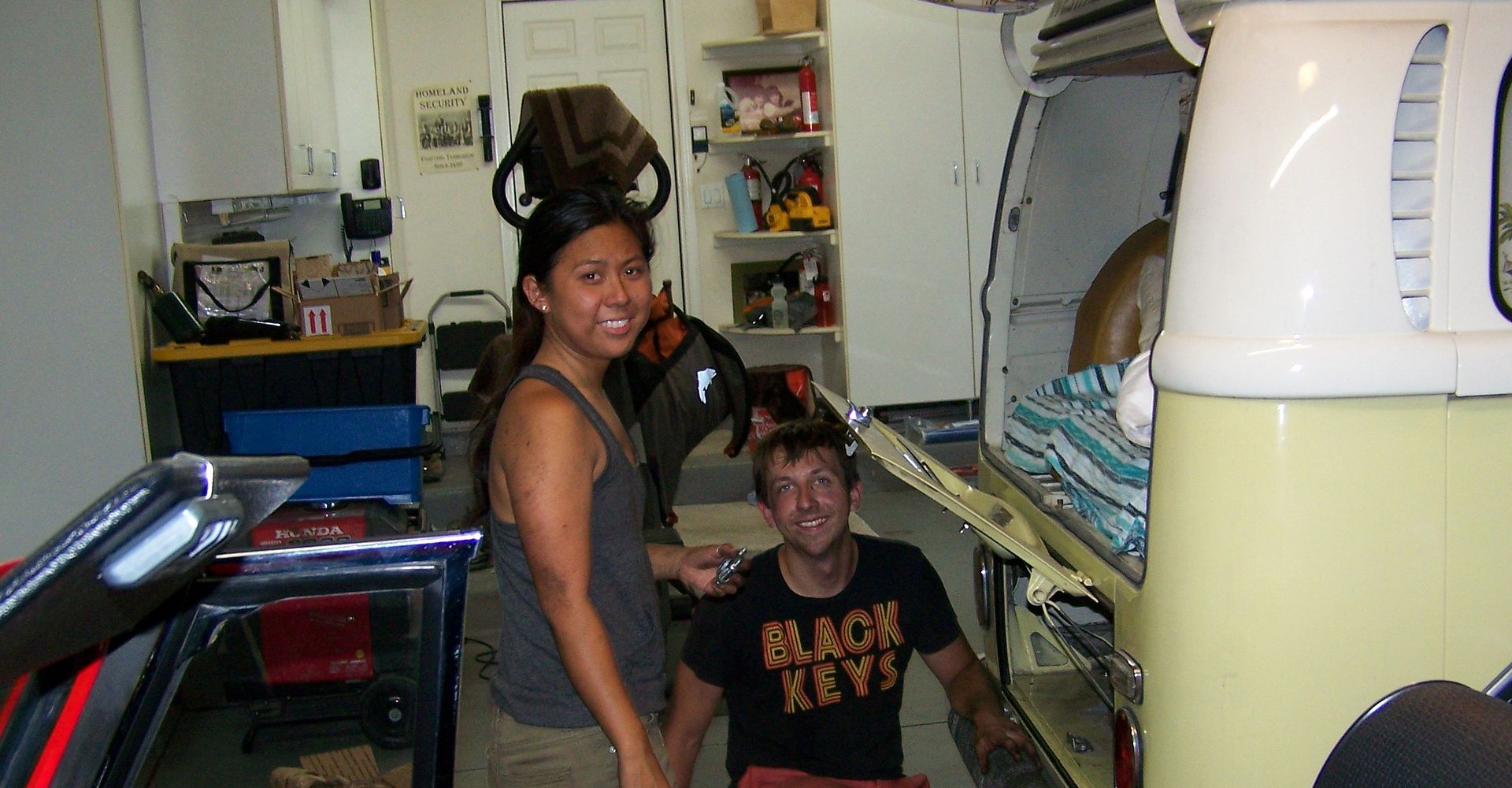 The next day, Robbie was able to be there and we decided to get into other serious things, like timing, carburetion, brakes and wheel bearings:
The brakes were acting a bit odd, and we found that the linings had been poorly arc'ed to the drums, so they were overheating in very localized spots. We sanded down the linings and decided to see if we could re-bed them with gentler braking for a while: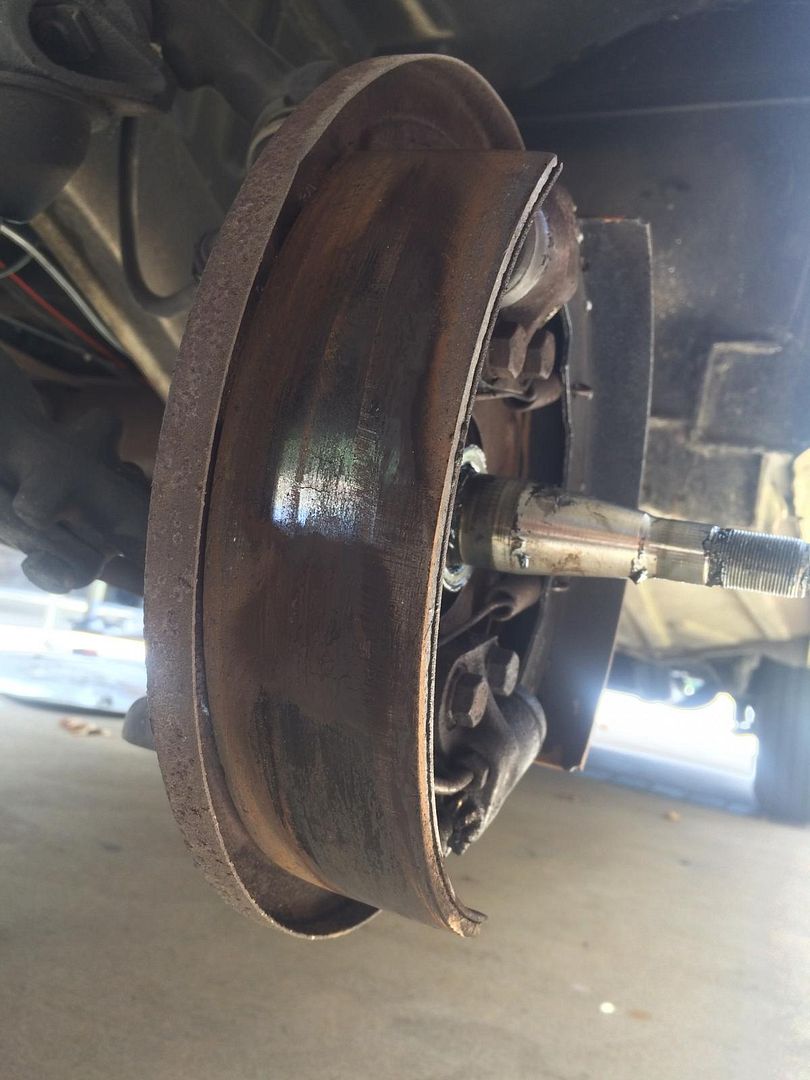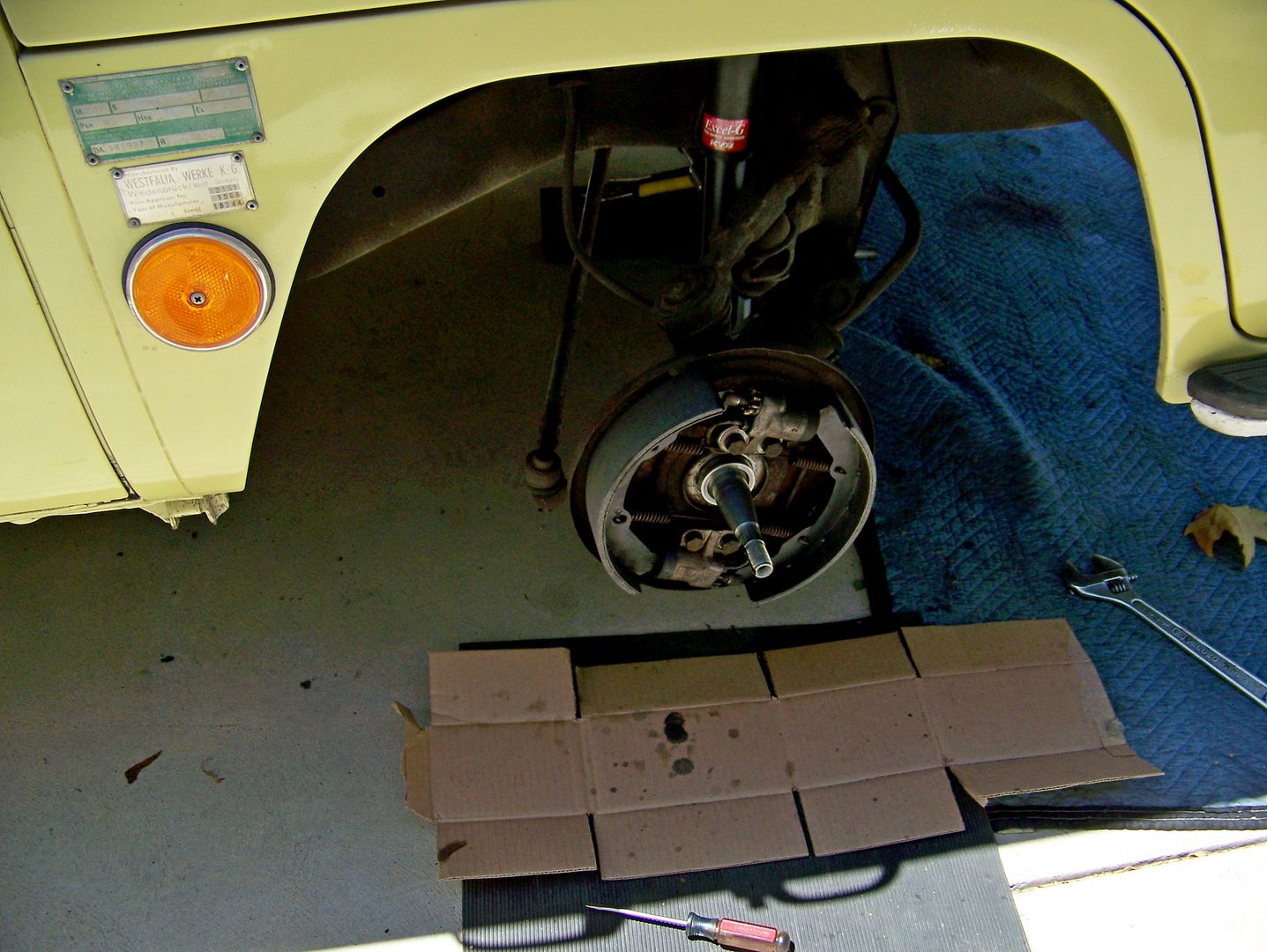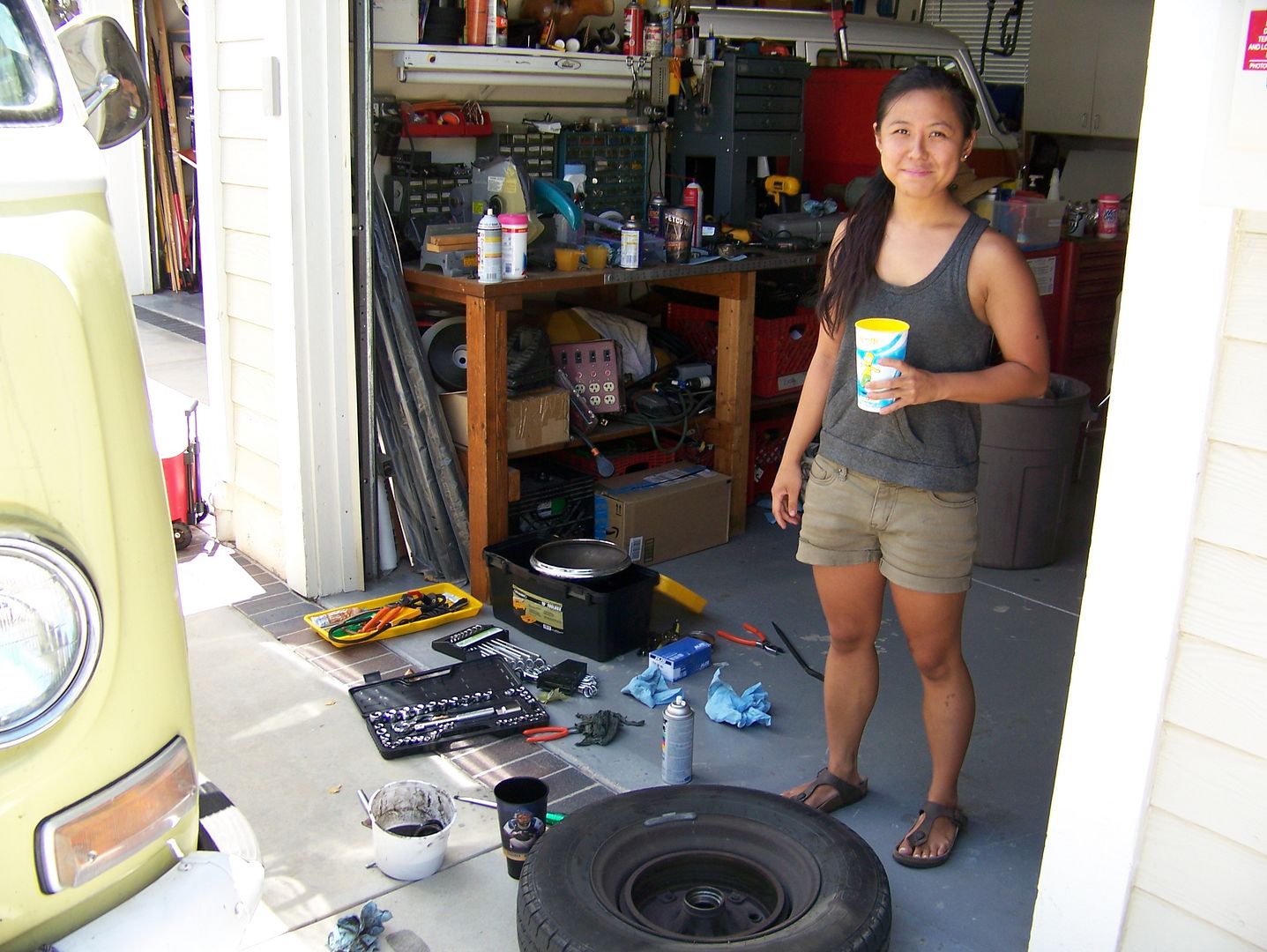 We were acutely aware of the need for cleanliness betwixt brake shoes and wheel bearing grease and drums and spindles, and these guys did a solid job. Robbie did attempt to foist some off-brand grease on our poor pupils, but they held out for the good stuff: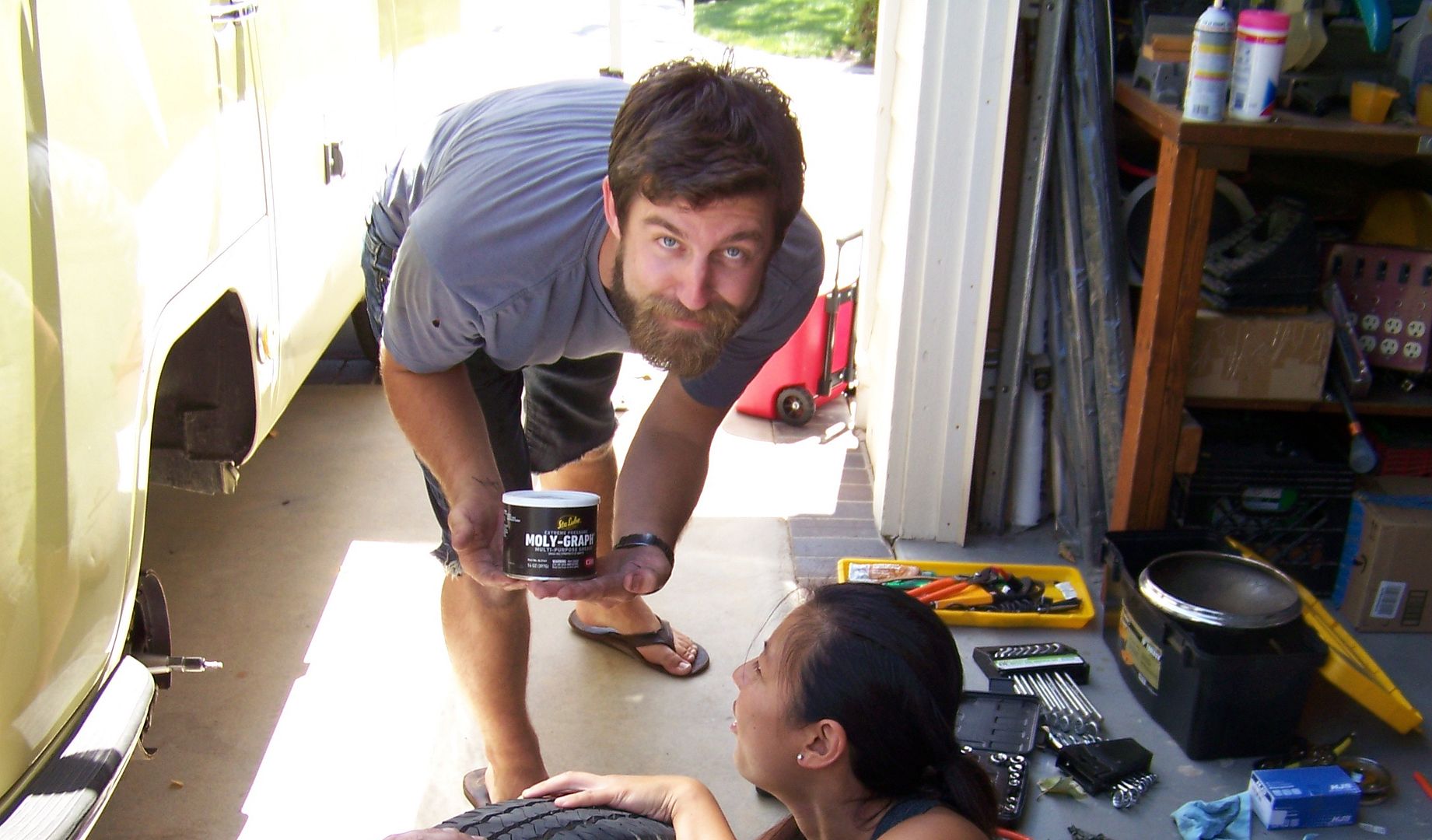 The good stuff (Valvoline Full Synthetic) had its own little surprise, a big hollowed out ball of pure air in the middle of the can:
Greg and I preparing for a repack after cleaning the bearings very thoroughly: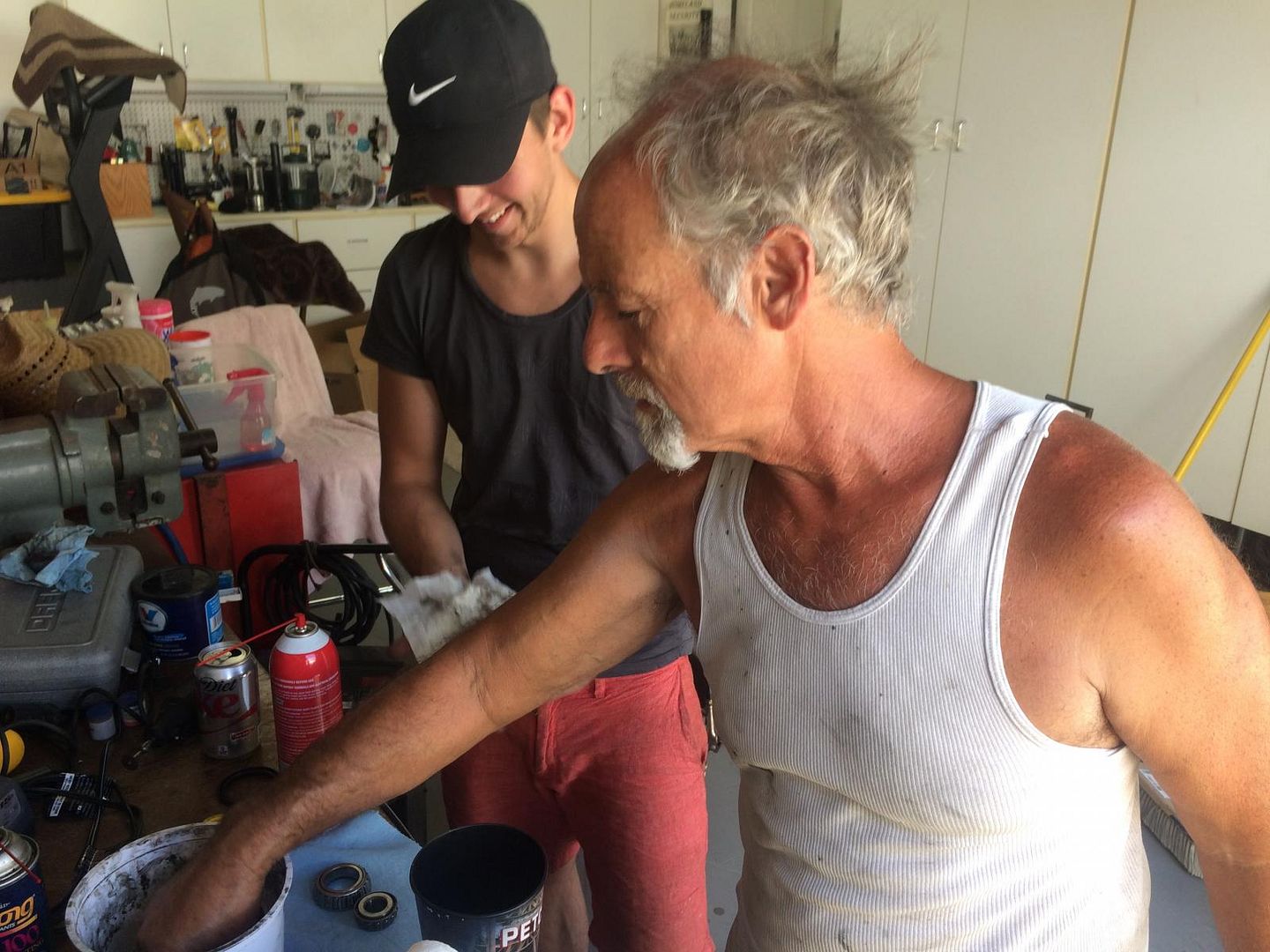 Meanwhile, I didn't even get to work on asiab3's bus with that gorgeous little engine there:
His distributor cap is more correct than anything I have run on Chloe: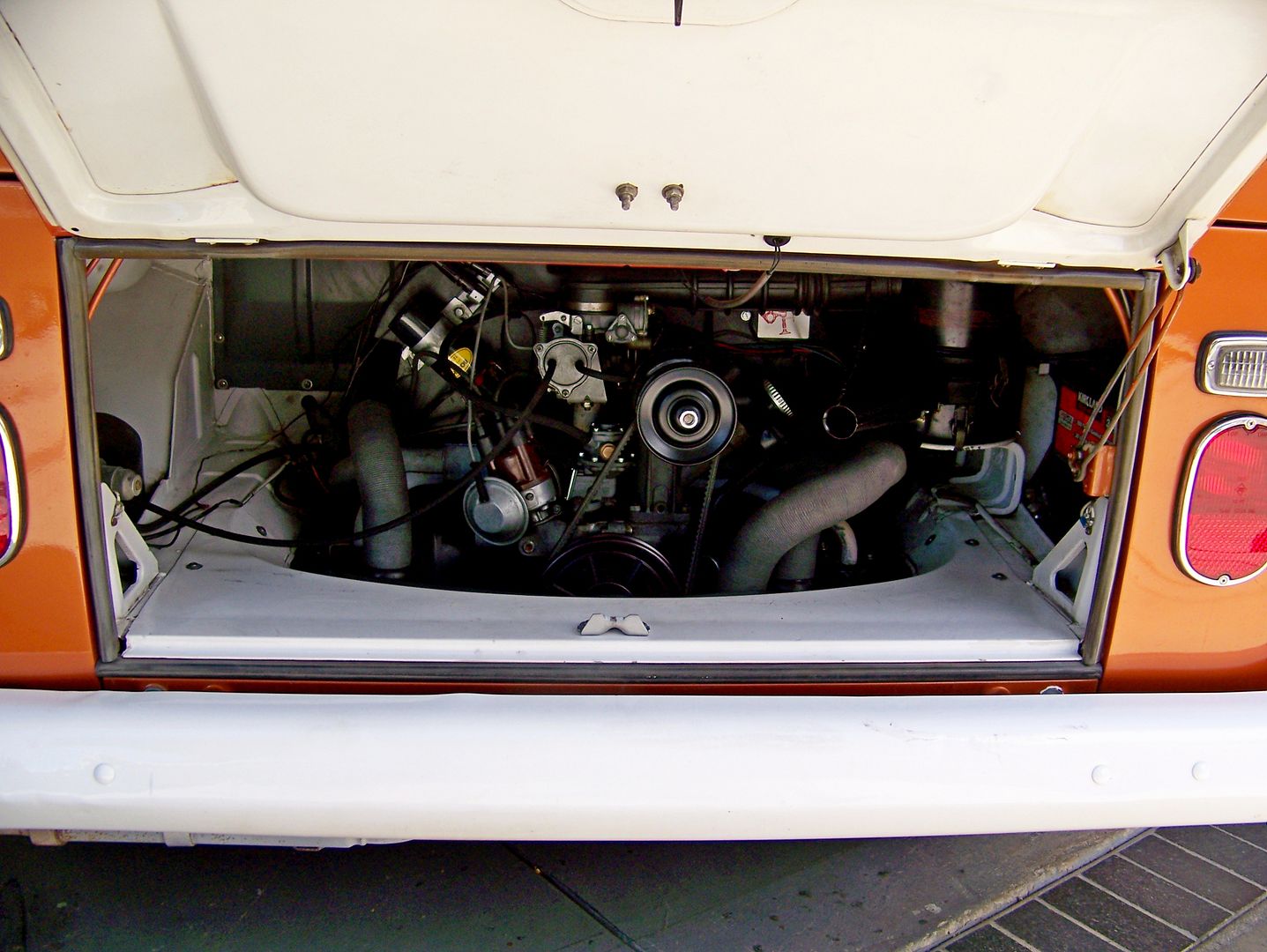 I really enjoyed working with these guys, and Robbie, I appreciated the new back-up generator and the new pulley which we installed at the very last instant of the end of the second day, now with 1,200 miles on it already. Those
youngsters
, they drove down to San Diego from Newhall in a convertible bug for a party after this grueling Itinerant Air-Cooled day. I ain't working people hard enough . . .
Elwood appointment I will add to this thread later, but the laptop battery is getting low out here in Wyoming.
Colin