Minnesota and North Dakota and Montana . . .
. . . were beautiful, and Chloe plodded across with aplomb at 60 mph and about 20 mpg at 365* CHTs hour after hour
Quite by accident, I found "Springtime Road" off I-90 and camped exactly where I had camped in NaranjaWesty last year. No need to clean the fuel filter on Chloe, I don't think I have even considered the fuel filter since I did the hoses a few years ago. Reveled in a Big Sky Star Show With Real Tolerable Nighttime Temperatures: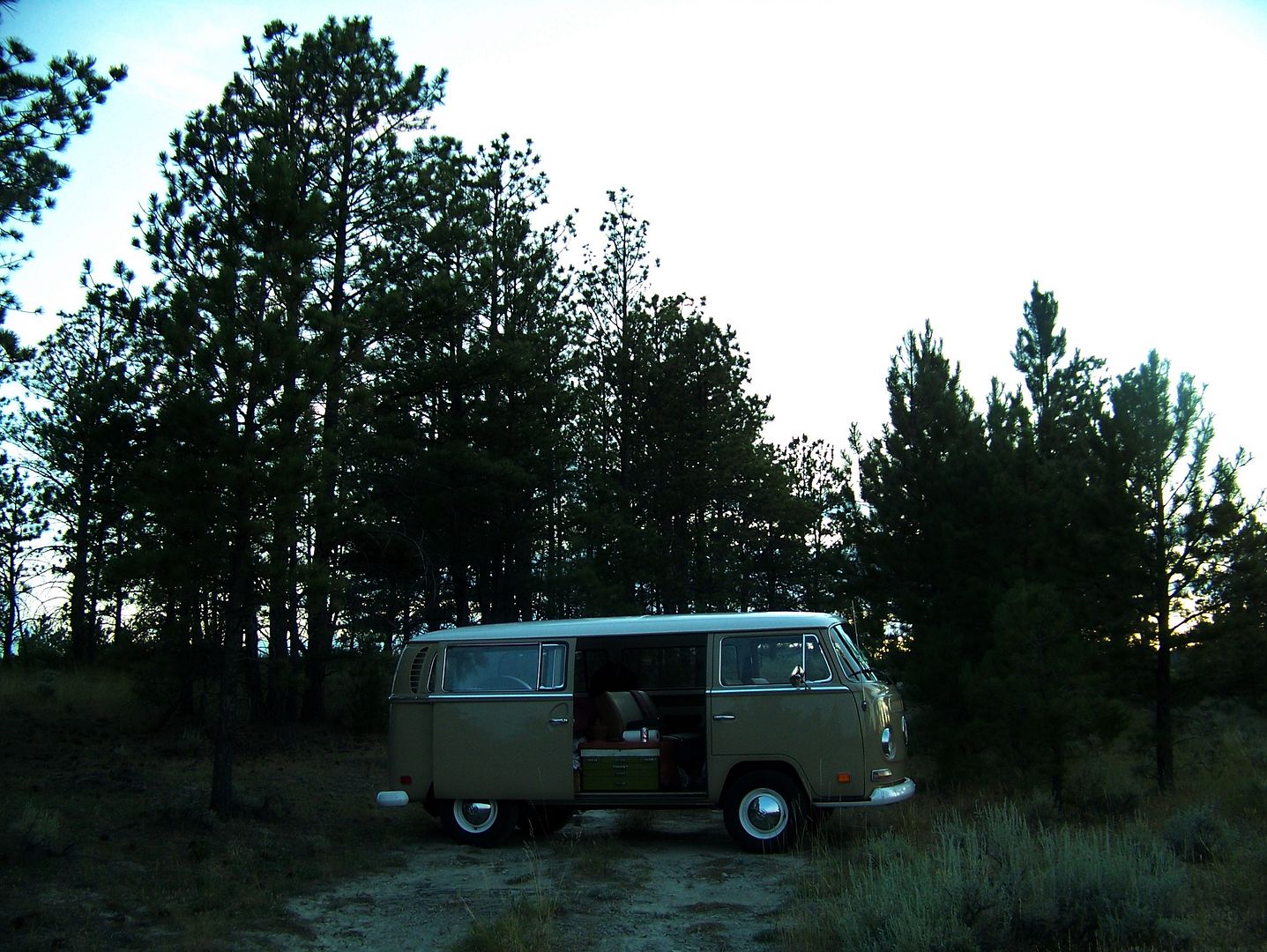 Awoke to Actual Sunshine Early In The Morning. Things are looking up! Took an early morning walk/scamper/almost jog. Actually had to position the car for some shade. Me? Yep. Finally, more sun than I could handle: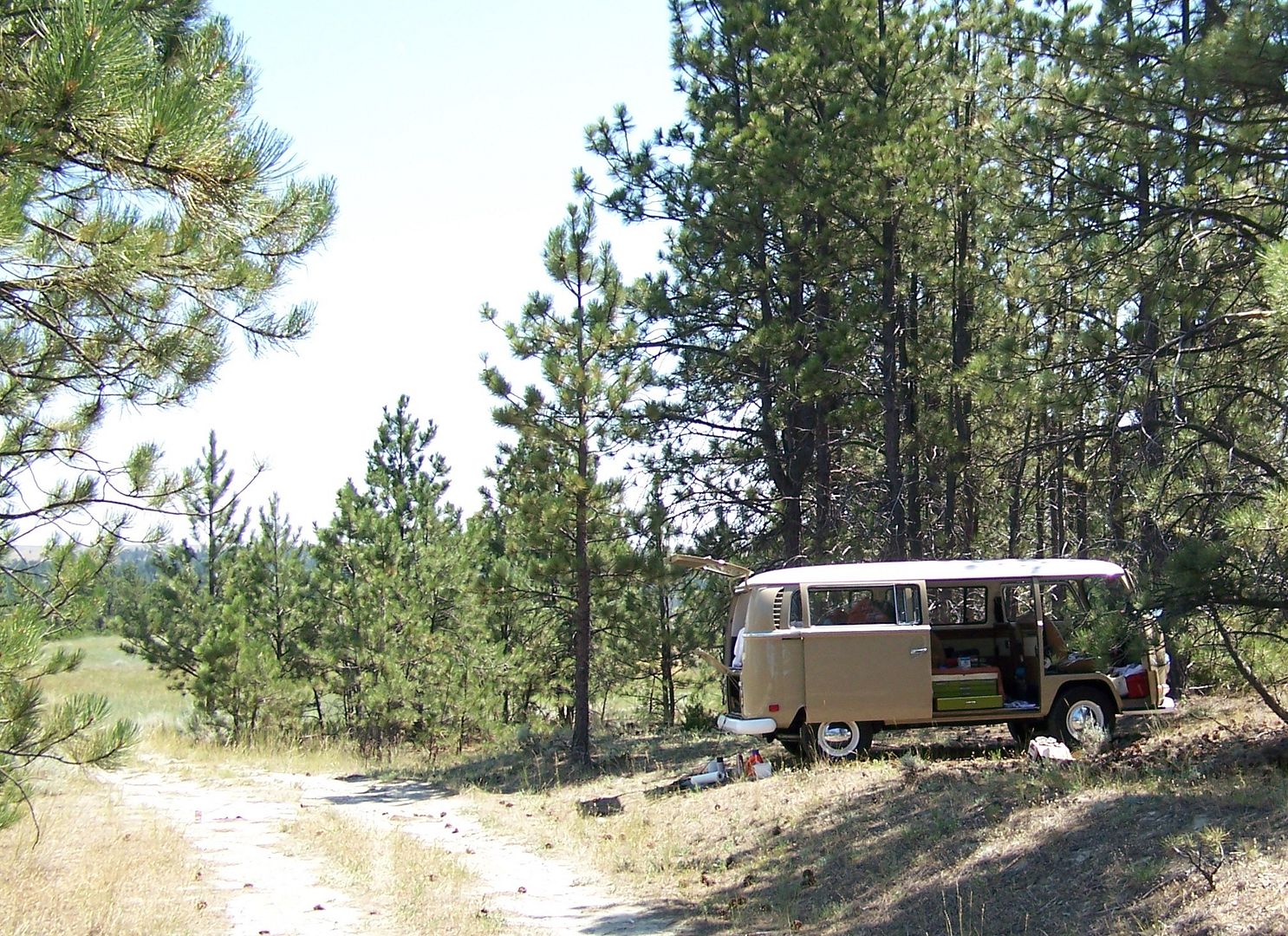 Did a compression test 107/112/107/112 at 4,125 feet elevation. Factored for sea level readings, that is:
120/126/120/126. We're rolling that.
Discovered some crusty-looking plugs that warrant moving up a heat range: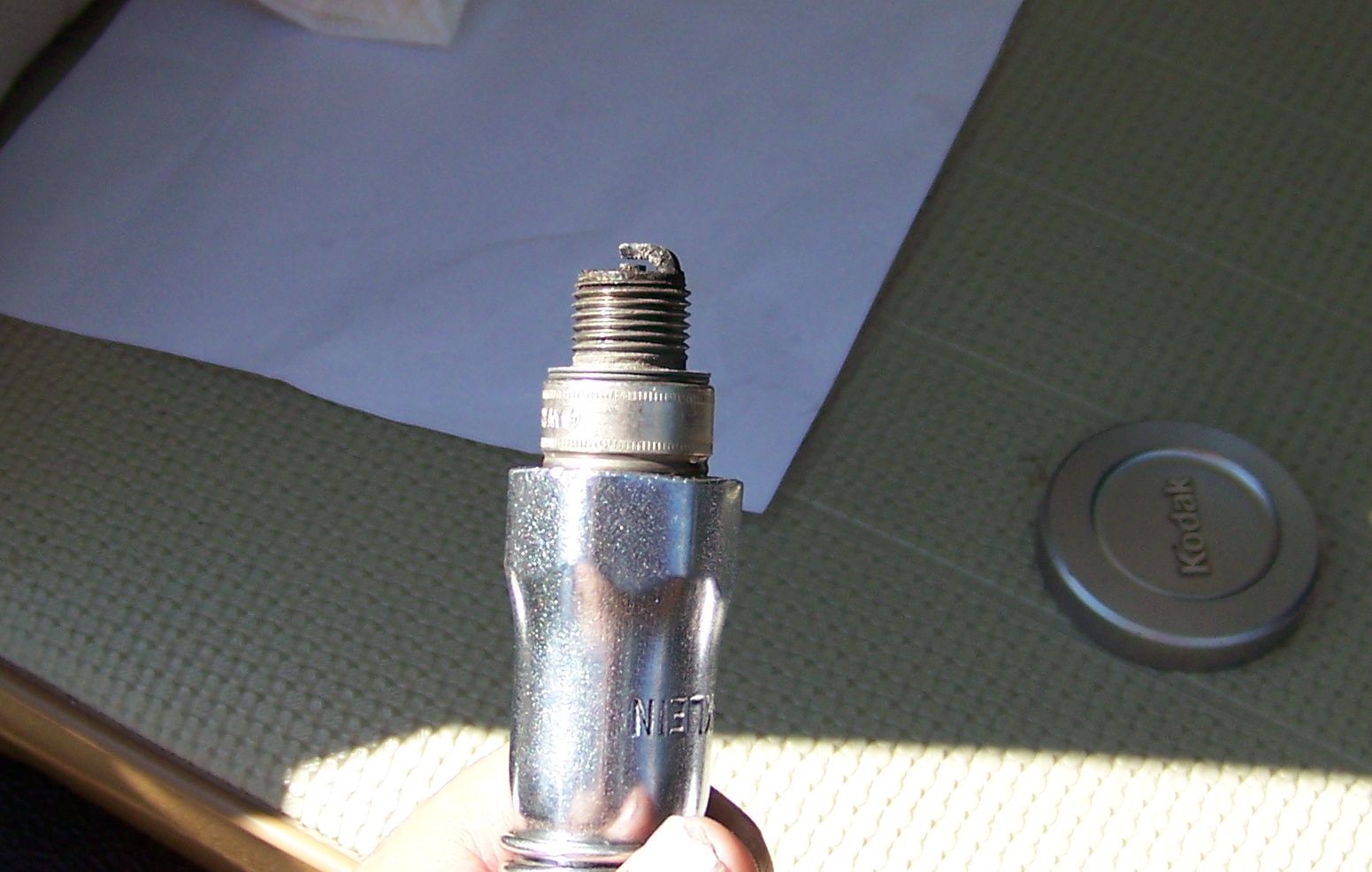 Removed the tail pipe and wallowed out the bracket that holds it to the muffler so I can position the tailpipe entry inside the muffler with a little less insertion depth:
Painted the tail pipe and damper and bracket and clamps and bolts:
Behold! Dansk/Jopex can't bend pipes worth a crap! Does that look horizontal to you?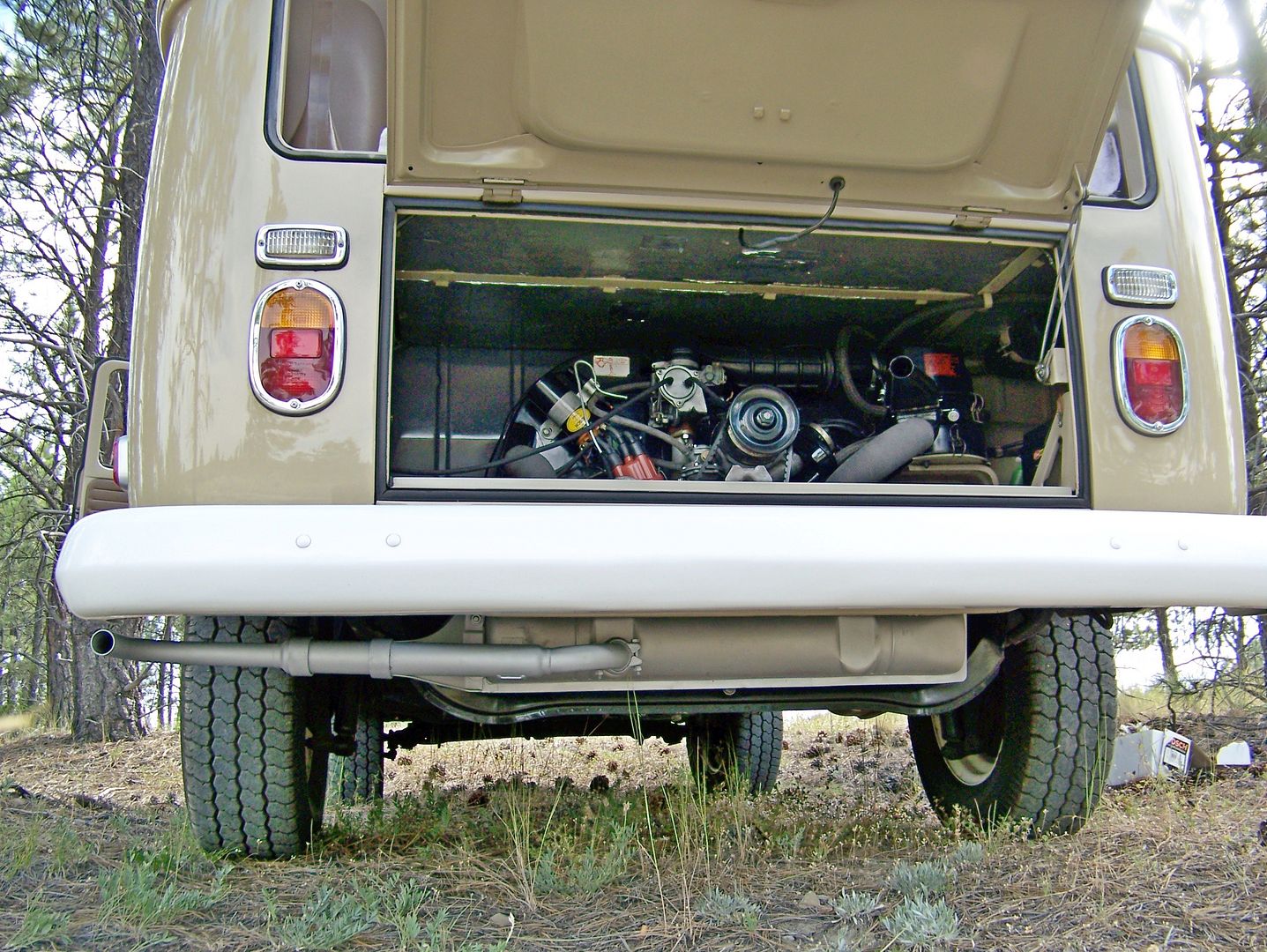 Yeah well, we got the tail pipe end to at least exit properly:
Sight-seed as we cured the paint for ten minutes, cooled for ten minutes: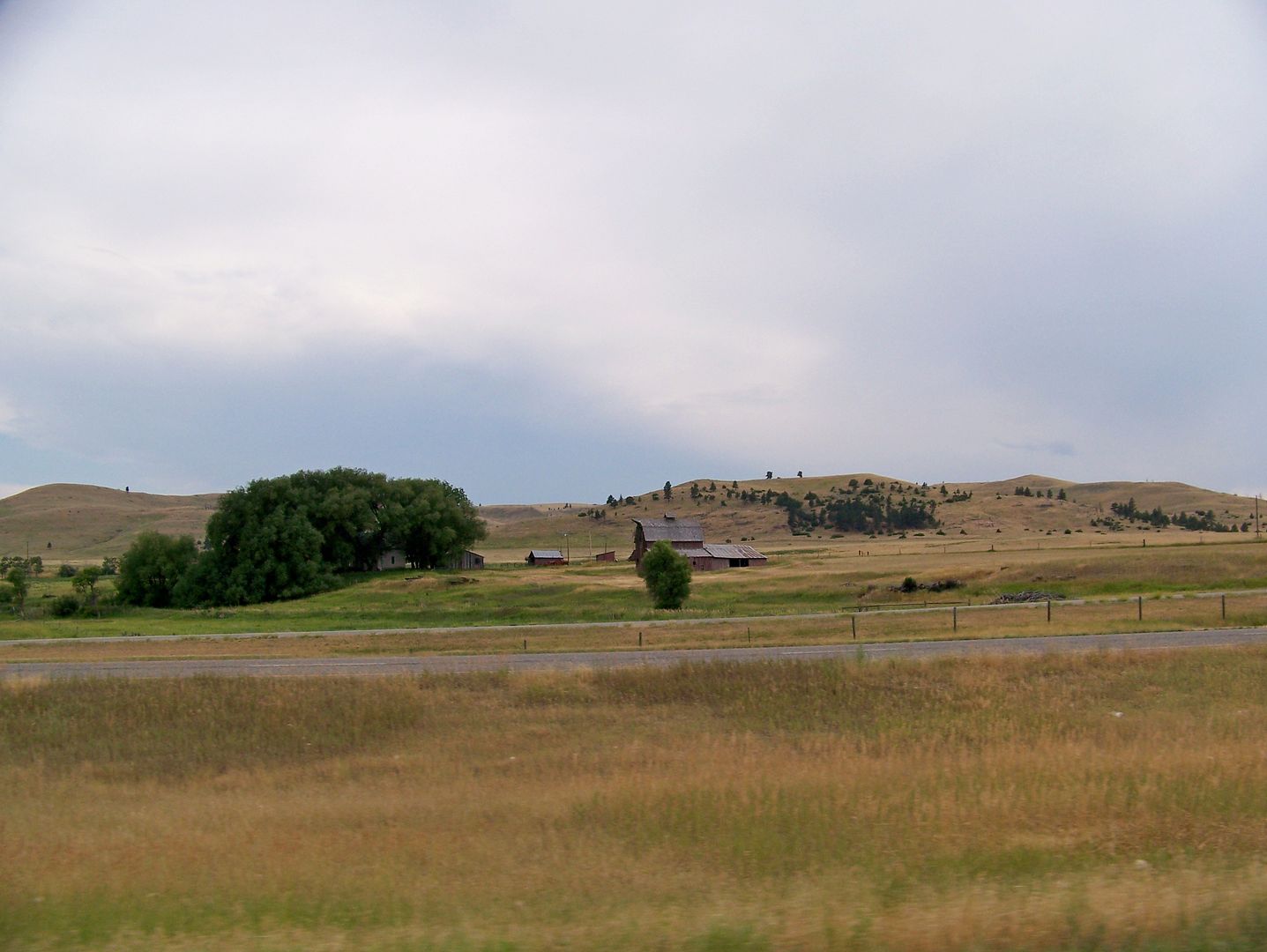 Then drove for twenty minutes and cooled for twenty minutes: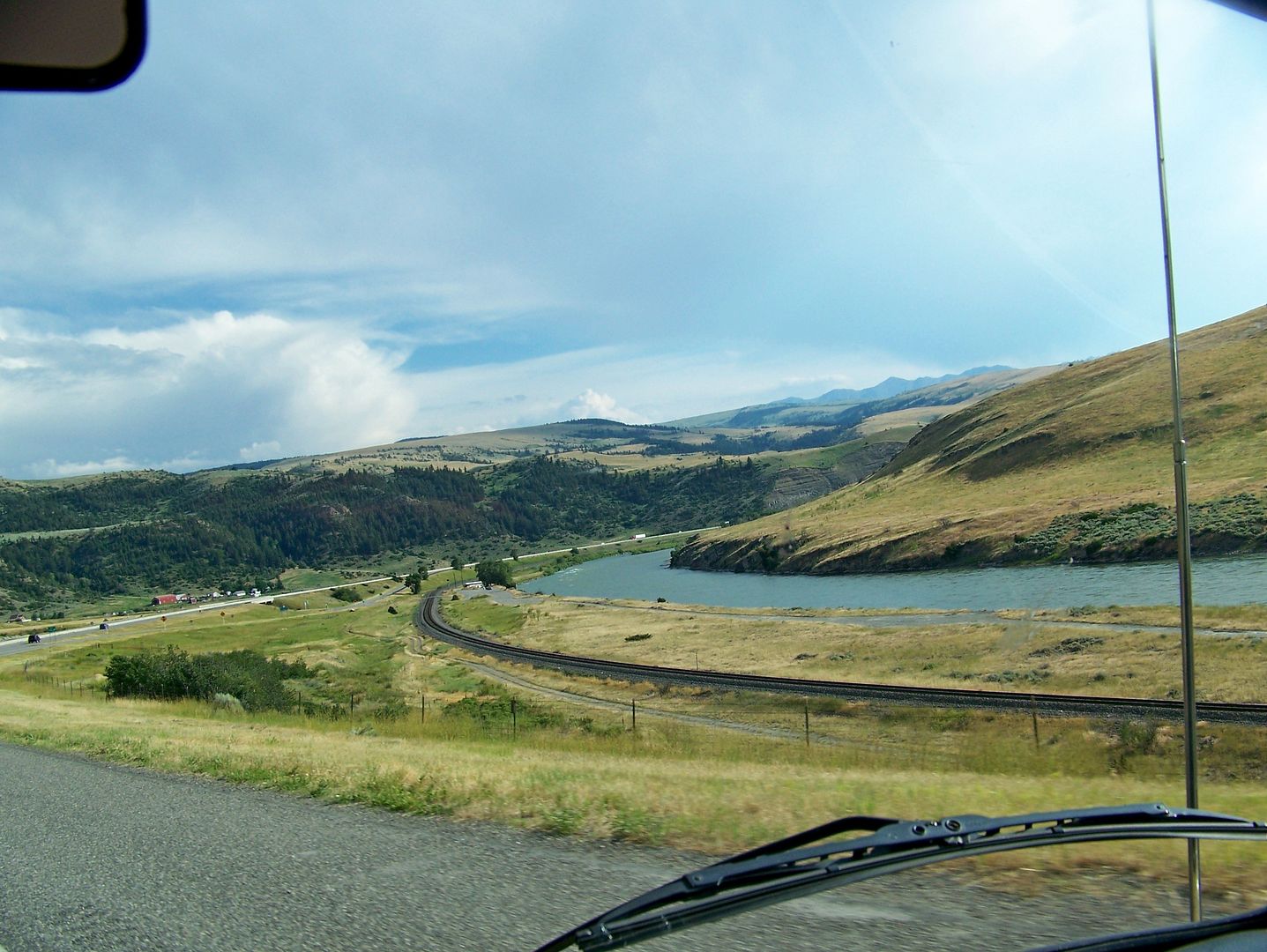 Then drove for an hour of sustained curing, all the way to Livingston Montana to visit with whc03grady: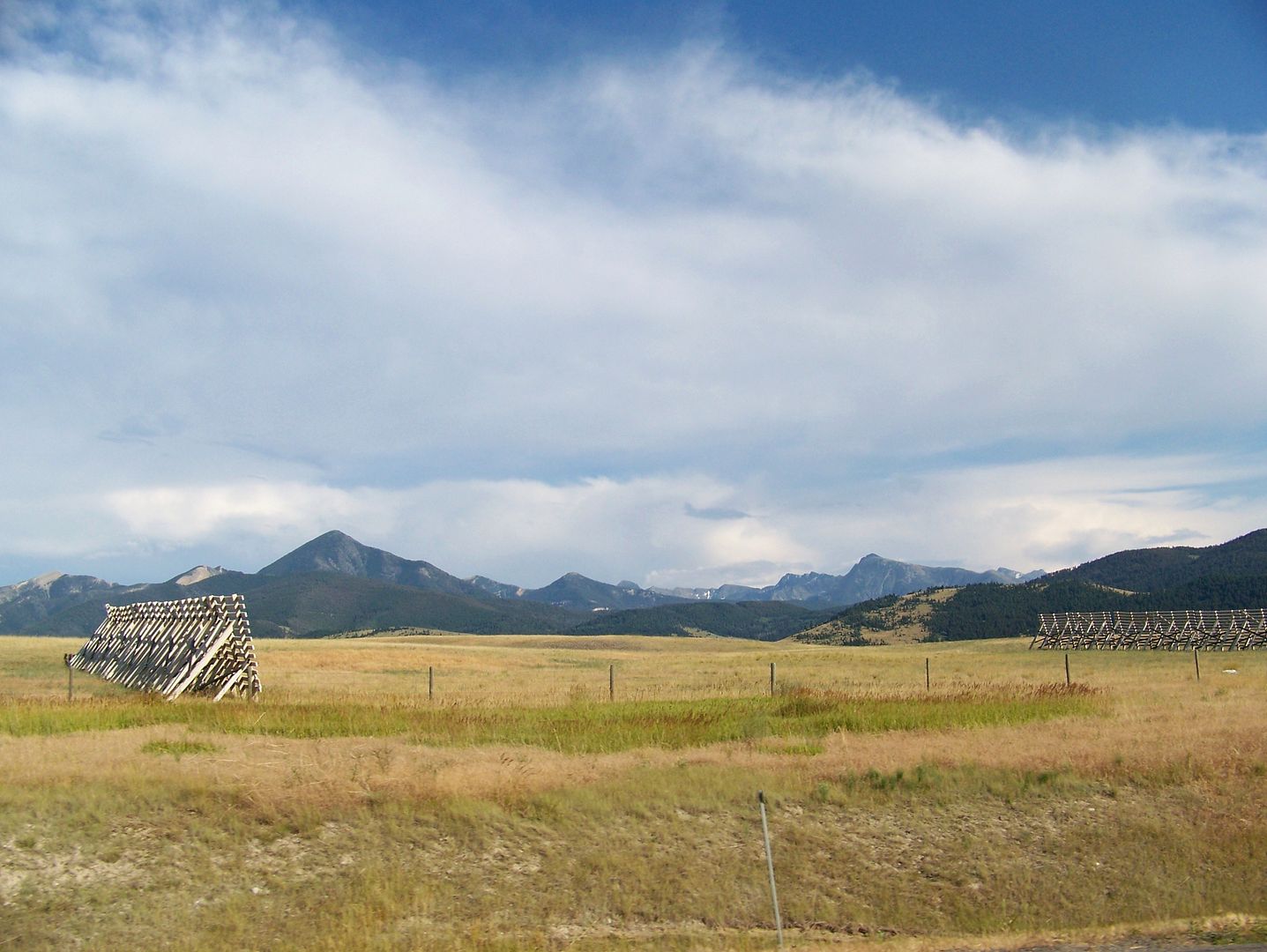 First, let's review last year's little travelogue (page one):
IAC's Itinerant Freezing His Donkey Off
http://www.itinerant-air-cooled.com/vie ... 8&start=45
Let's too, review the write-up that I accidentally never responded to (how rude) :
IAC Livingston MT 07.09.2016
http://www.itinerant-air-cooled.com/vie ... 70&t=13124
This year's itinerary of course has not been plagued by the horrifically stressful and horrendously challenging and horribly taxing little coffee grounds hellaciously clogging a little fuel filter.
No, this year's itinerary has only skirted little piffles like poorly installed valve seats, exhaust valve guide boss cracks, failing generator bearings, a lumpy crankshaft beating out the crankcase, and a chattering new clutch pressure plate that needed only an engine removal behind some dentist's office in Massachusetts. Therefore, I arrived this year much more refreshed than last year, to tackle Ludwig, the orange 1974 Westfalia that I first met in 2008 and have gotten to know over the ensuing years of remarkable visits with whc03grady and family. And there were the kids again. And that youngest one, now three and a half, is exceptionally earnest in her demands to communicate whatever it is that she deigns to communicate, and she was communicating from behind the sofa, voice wafting like rounds of ammunition from a howitzer as her mother and I discussed the current state of the Poisoning Of America. Whc03grady and I repaired to the garage to dive in to two days of Volkswagen Spa Treatment for Ludwig.
Day One was pretty much all about rebuilding the front doors, and we did. Just about seized the windows in their new channels, so new were they. New vent window rubber, too. While we are here, does anybody KNOW exactly where the little rectangular plastic wedges actually go under the vent window frames? I remember marvelling that Ludwig has all of his little bits (a pretty fresh car any many respects) "look, there's the little plastic wedges!" but I sure as heck forgot where they go. We did have (and still do) the vent seal plastic support pieces under the pivots. Anyway, it was painstaking, but we got the doors done at least to the vapor barrier step.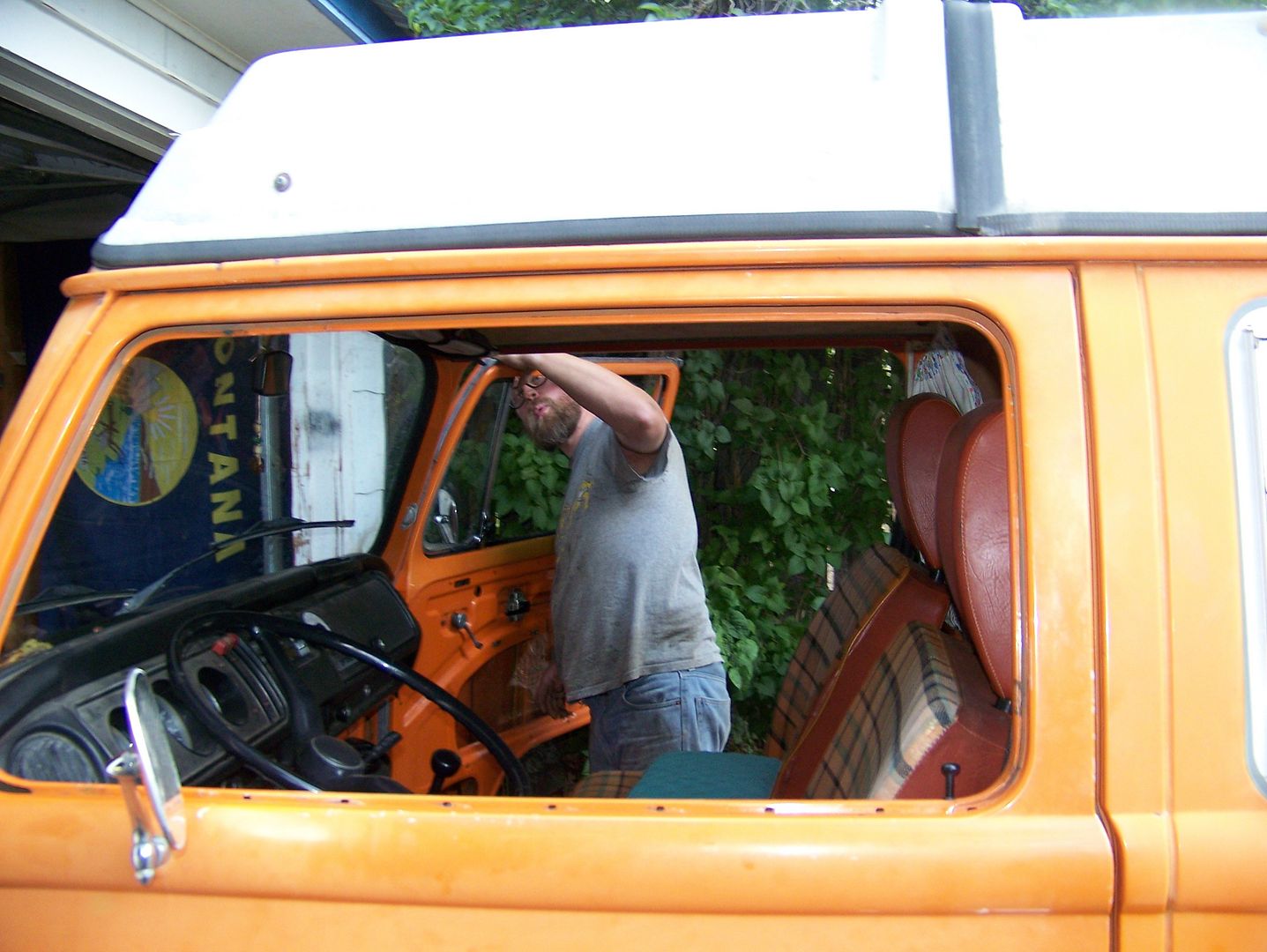 Then we did indeed stomp the sliding door out to a semblance of "better functionality through casual adherence to semi-correct dimensions sort-of" . . . and lubrication. At the end of the day, we made a fateful decision. Do we replace the ball joint boots? Or, do we replace the windshield seal?
Good call, I say. The three (and a half!) year-old was perturbed by the thought of such disorder to her beloved Ludwig, so we had to spell out the healing nature of such work:
Whc03grady and I had plenty of time to discuss the political situation but more importantly, the Existence of God, as the rust-catalyzing primer dried, as the bondo dried, as the bondo was sanded, as the gray primer was applied, as the grey primer dried, as the grey primer was sanded, as the grey primer was re-applied, as the grey primer was re-sanded, as the topcoat was applied, as the topcoat was re-applied, as the topcoat was cursed, as the rain was cursed, as the topcoat dried:
Now, I don't know about you, but I am up on all the little atoms, all the little stars, all the little chemicals and molecules and protein chains, and I am up on the earnestness of communicative little three (and a half!) year-olds, and I say that they all are no accidental or happenchance or "obvious result" of a few billion years of atoms bashing about, but even my best efforts to focus whc03grady on art and music and joy! and humor! as any sort of evidence of a Designer, they failed in the face of an implacable rationality. Me? I am amazed.
Colin