It has been pretty wet up here in the northeast. This is a wet road leading me into the dripping wilds of mid-upstate New York: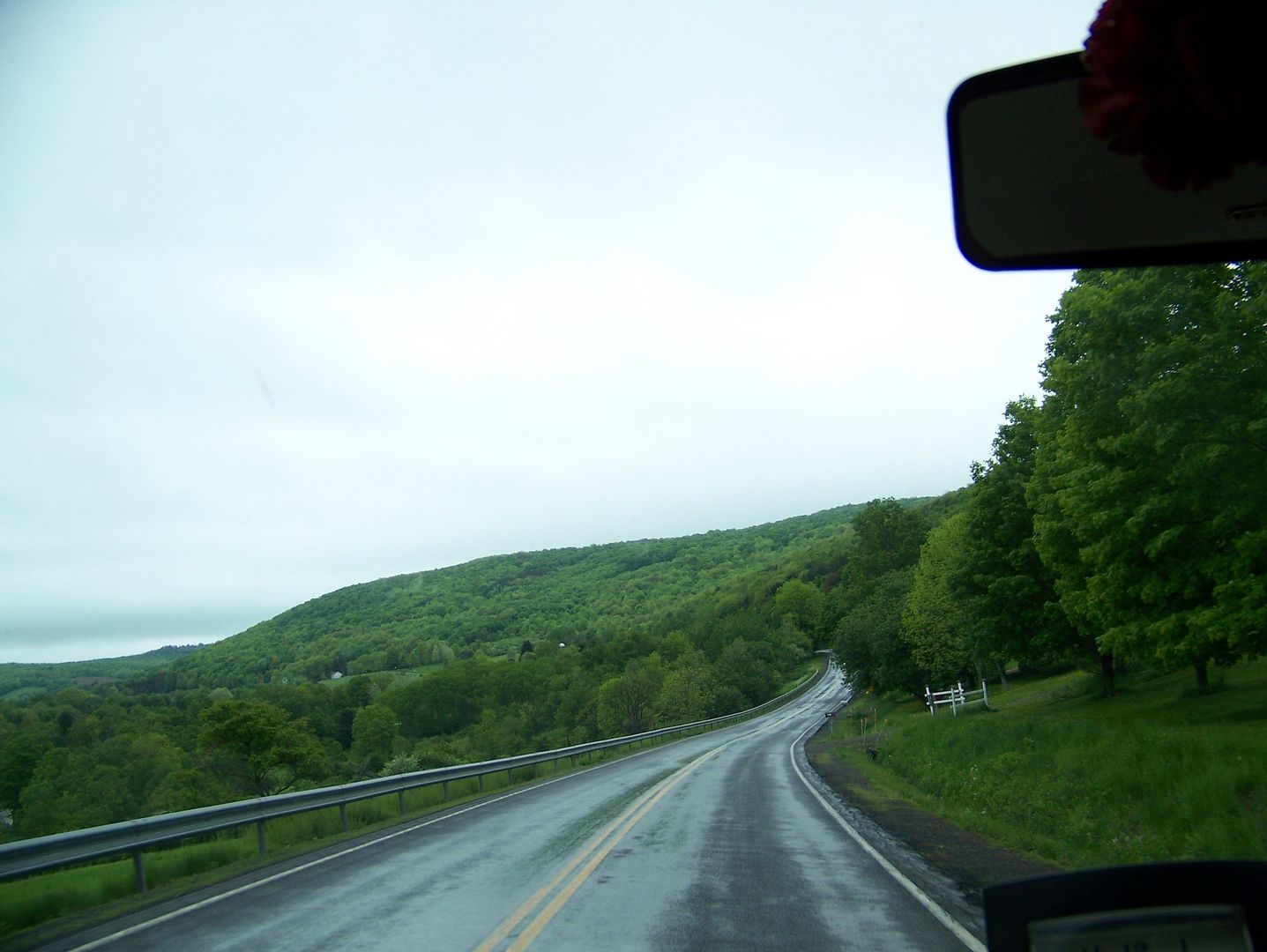 And this is a 2017 New York dirt road, probably one of the last dirt roads in New York, but I am on it:
My engine can barely provide heat to my chattering teeth and shivering ribs. They call this "a glorious spring morning":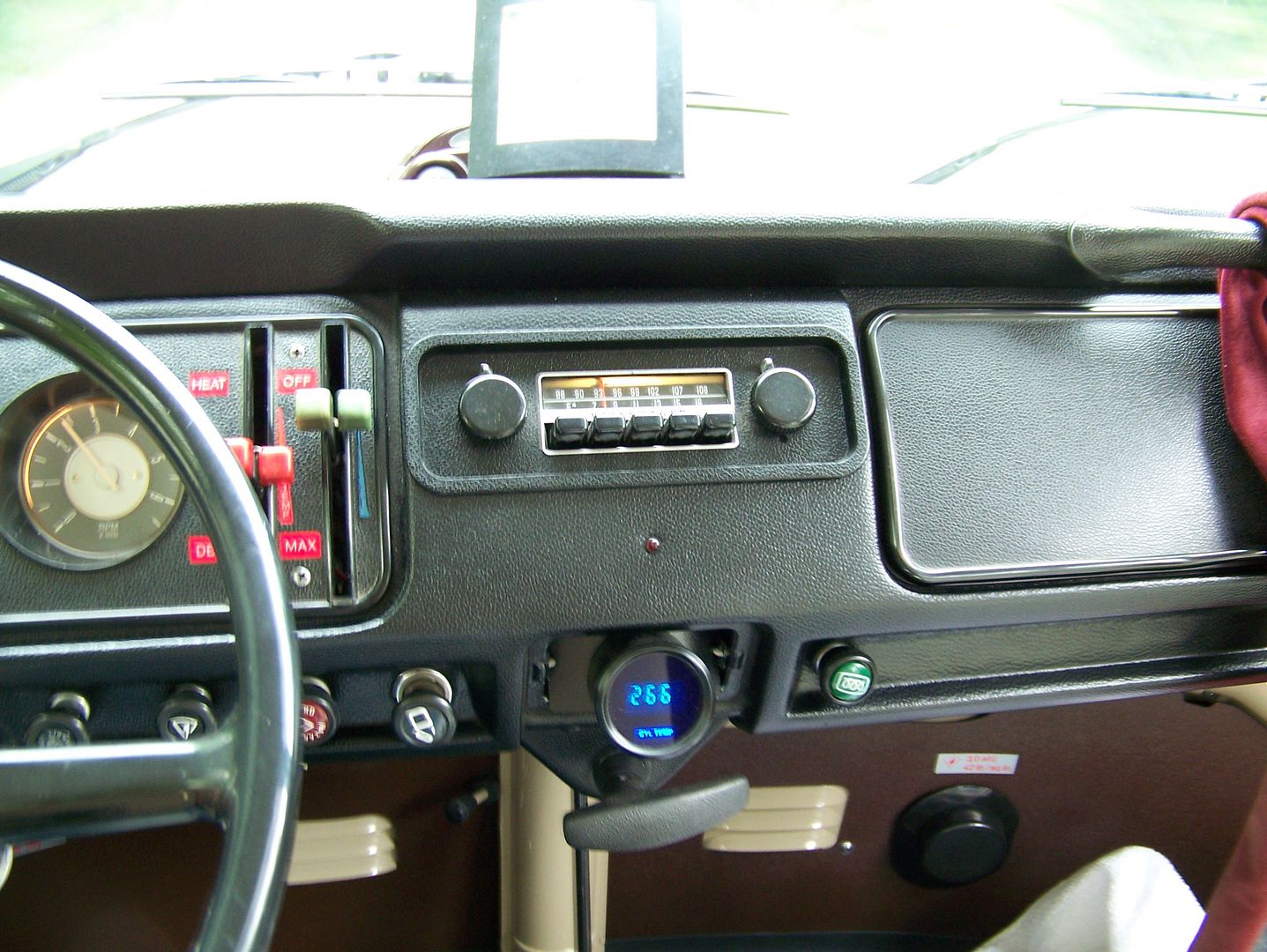 "If you want to warm up, boy, why don't you just mow the front yard instead of complaining, boy":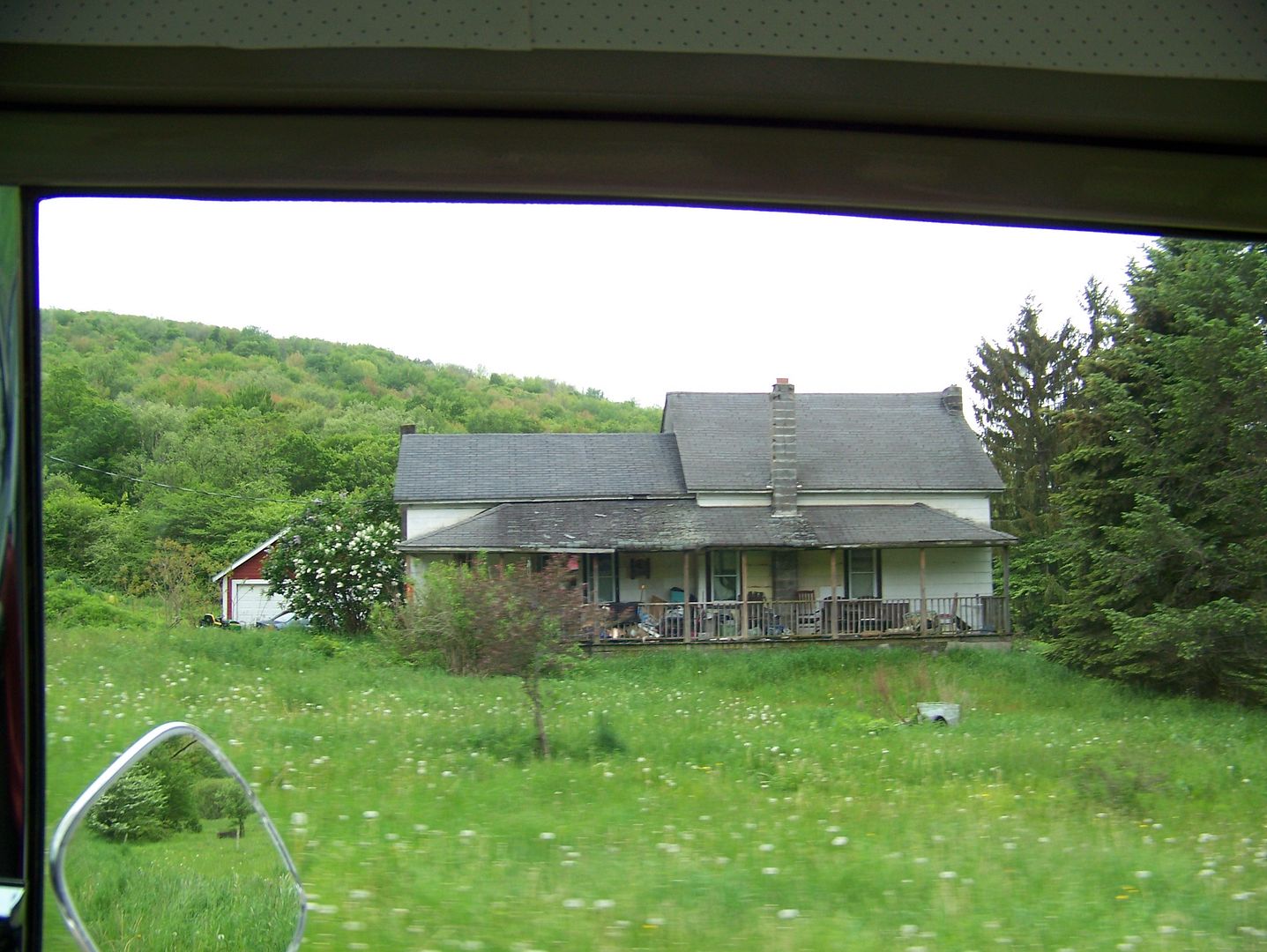 But no, I prefer to complain and drive down the last dirt road in New York. This year, I did not get lost on my way to wdollie6's appointment. No, that embarrassment of 364 days ago was not to be repeated. I wrote down landmarks and road names and numbers on a brown Starbucks napkin in E-Z-Read sharpie marker bold black. Note that I am almost on-time:
One more soggy hill and dale, and I am now not on-time, but at least there is that thar "macadam" road at the bottom of the hill, civilization returns!: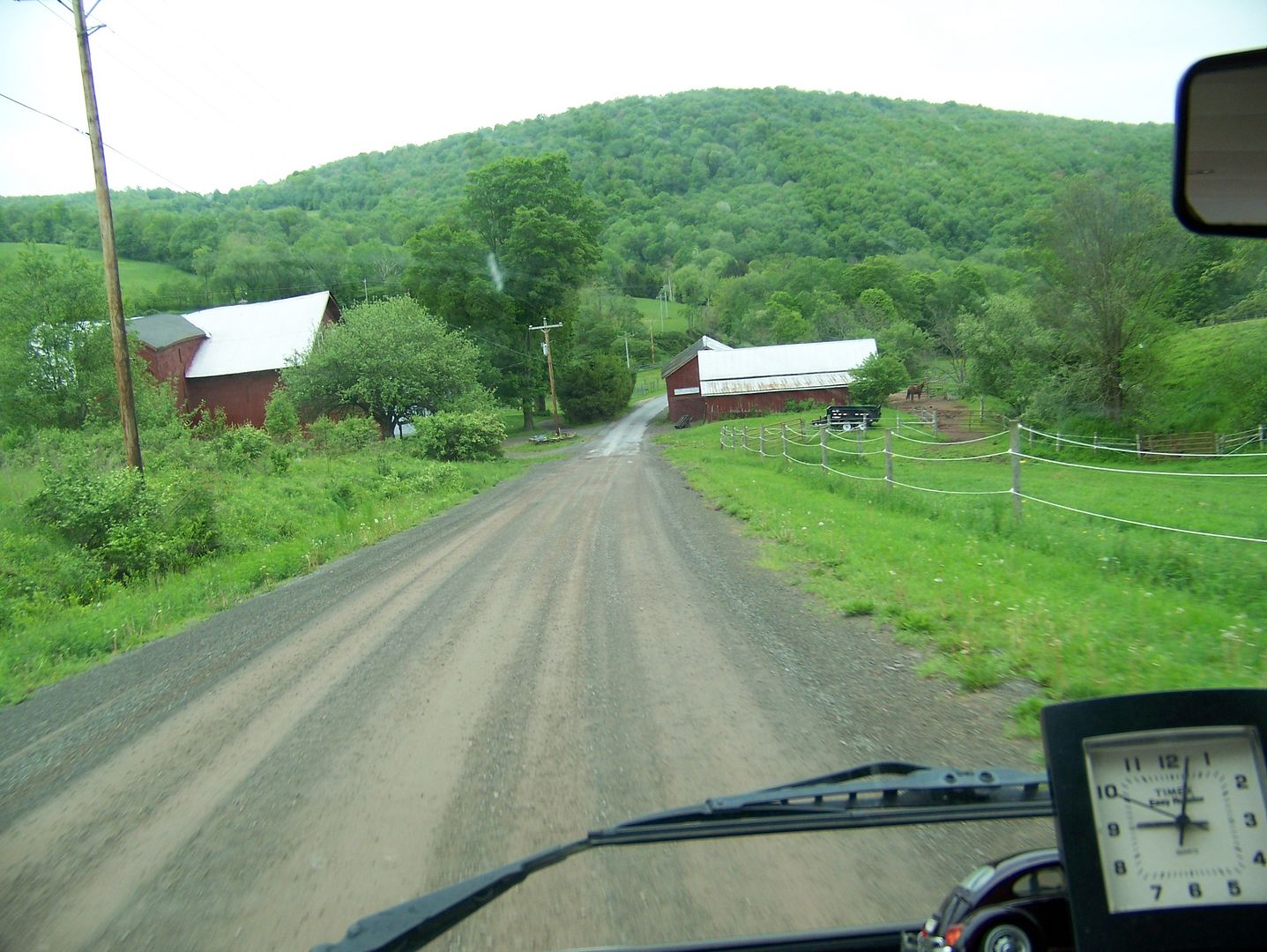 I was complaining too much to whistle past the graveyard: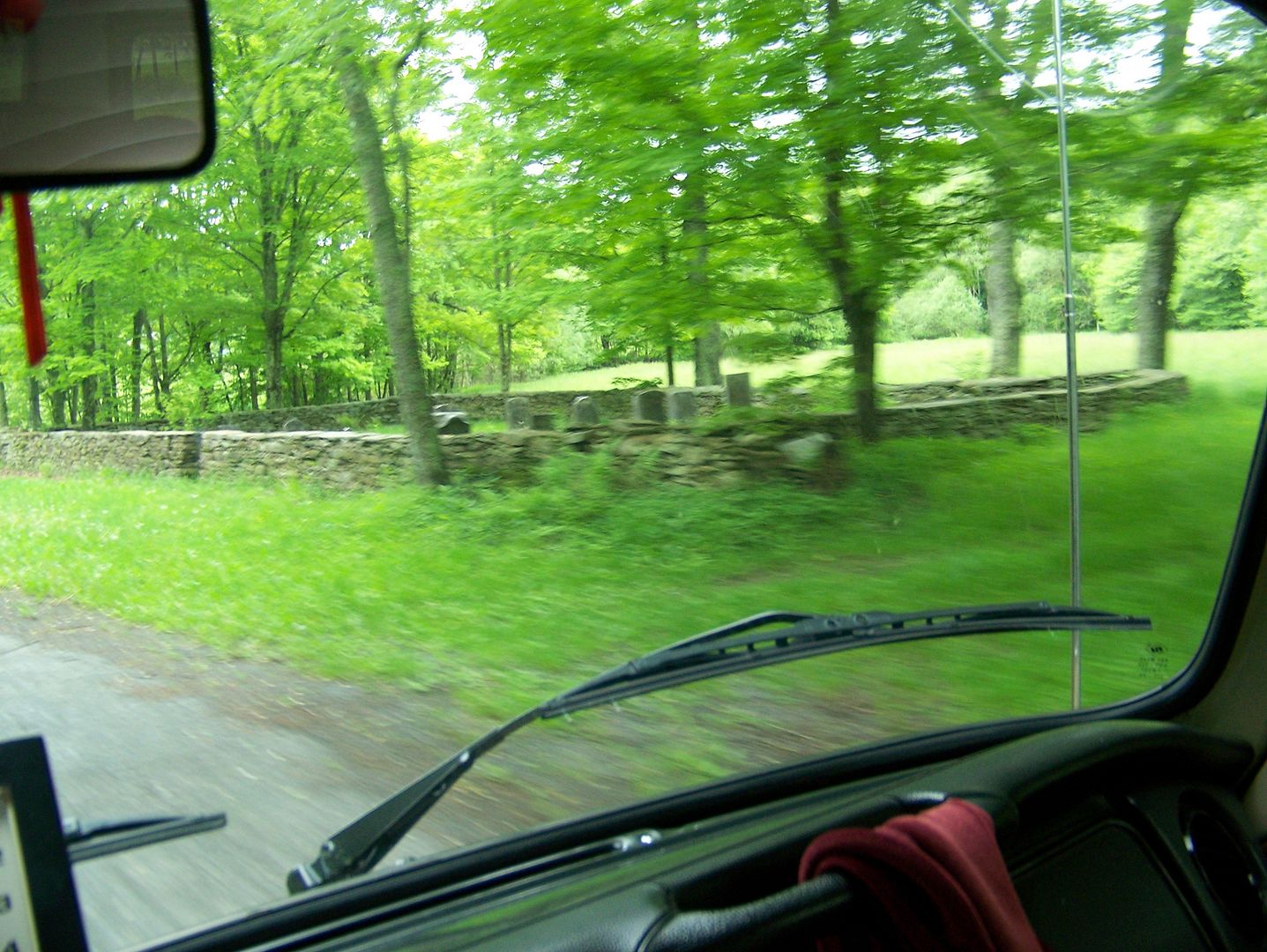 Got my act together, found the house by 9:10AM and bitched together a warming cup of coffee and wdollie6 and I had a sprawling conversation at the dining room table. Eventually, we got to work: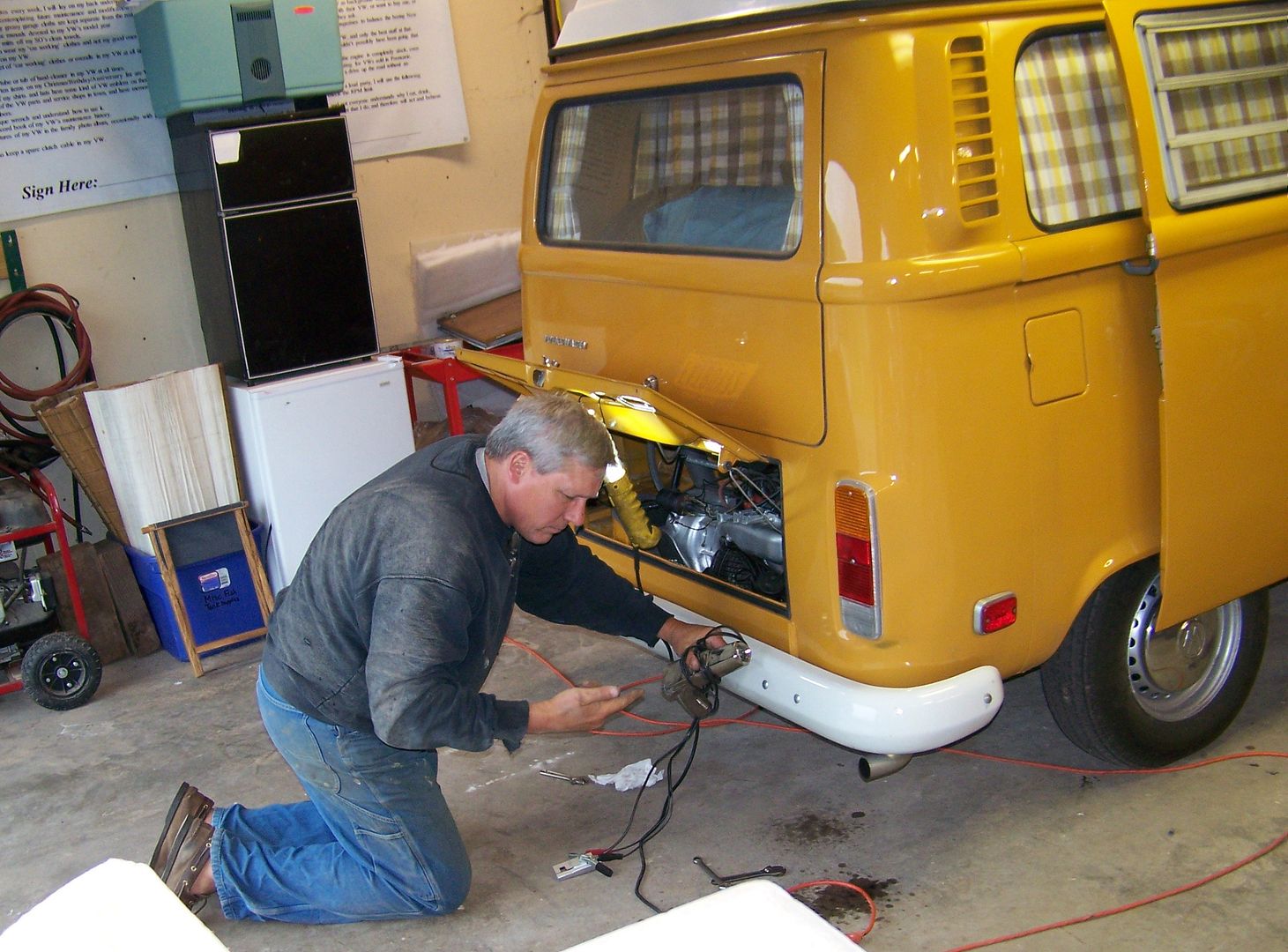 Wdollie6 has a '72 Westy whose engine we tweaked on a test stand last spring but is now safely ensconced in the vehicle. Like NaranjaWesty, this poor car is a low mileage lovely chassis that has endured some of the very finest Awful Bodywork Ever. We were gobsmacked dumfounded that "professionals" actually took money for their pathetic offerings. I hate to be a negative nellie, but I am. We spent the better part of the morning/early afternoon working that sliding door into some semblance of "functionality" as it attempted to "slide" in the once-rectangular-but-now-
trapezoidal
aperture. We also spent some time marveling at the re-skinned front doors and new nose panel that had but a diffident relationship with each other. Seriously. Now, wdollie6 loves his Westy and he couldn't help but feel hurt as my white hot withering scorn dripped all over that car. I had to reassure him that my heart went out to his Westy no less than NaranjaWesty, both lovely low mileage survivors that had endured innumerable insults.
So, we witnessed a lousy 'nuther rainstorm that crept its slimy wetness well into the garage as we checked valves, point gaps, dwell, timing, and carburetor adjustments. Everything behaved mostly except for the left carburetor's refusal to provide fuel to the central idling circuit beyond that which it deemed acceptable. Wdollie6 has promised that he will vanquish this issue: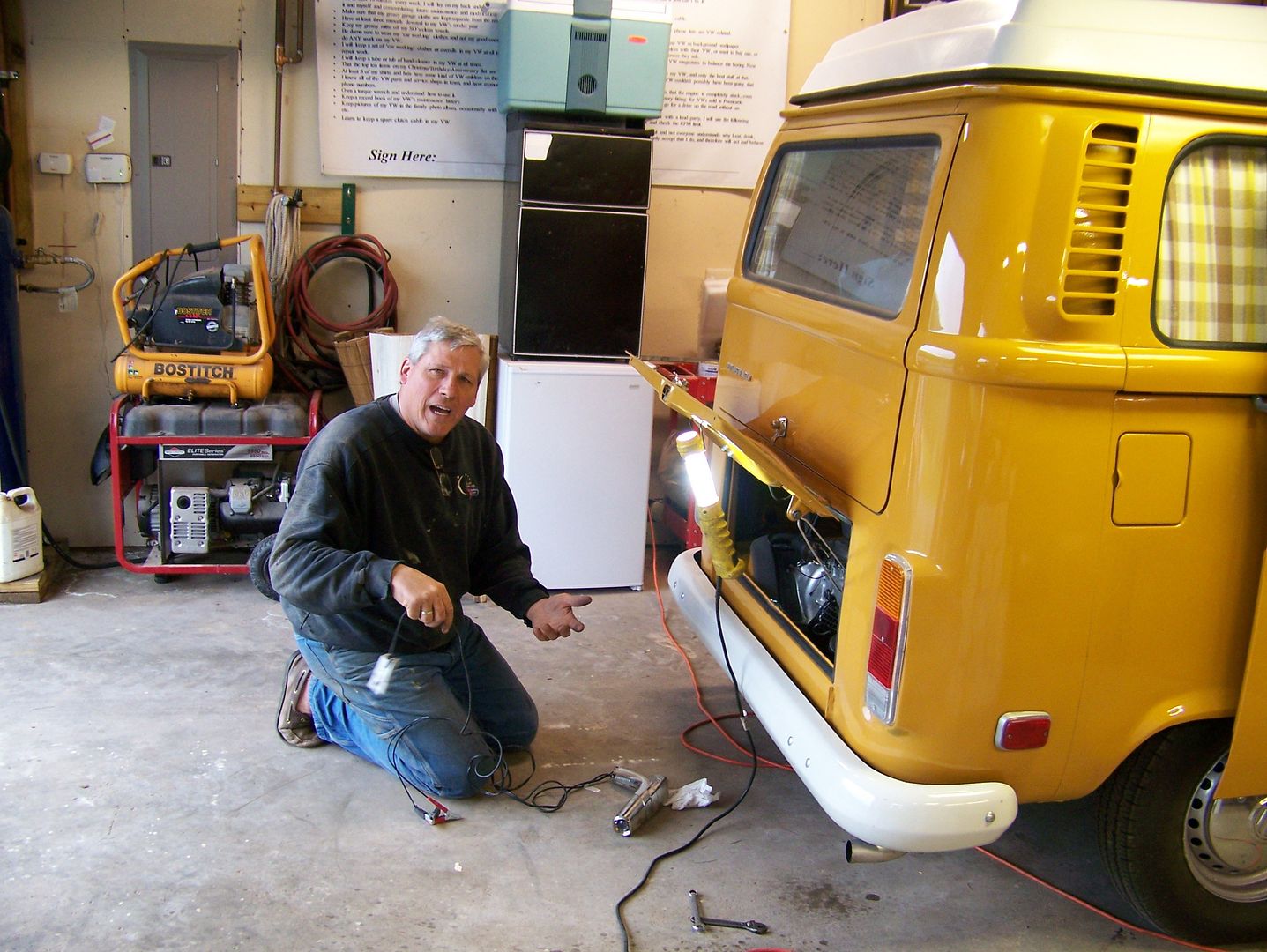 The test drive gave us a good account of the smoothness that I love in those early Type 4 engines, but we had a little imbalance in the airflow between the carburetors and the central idling circuit that manifests as a hanging high idle between shifts (the increased vacuum of high rpm throttle-off makes the central idling circuit too happy only transitorily).
We noted, too, that the brakes seemed a little "off" as we hurtled up upon the guardrail at our turn. Well, that is because the brake linings AND the engine only have 60 miles on them. Excellent dinner ended the day rhubarb cobbler!
I did not get lost on my out of there EITHER, unlike last year's wandering the hills of mid-upstate New York.
Colin
http://www.itinerant-air-cooled.com/vie ... 70&t=13050