You can see that I have knocked out a few calls so far. Good for Chloe, who now has 1,475 miles on the rebuild. As of the last valve adjustment, things might be stabilizing in the left cylinder head. I will give it five hundred miles and check them again. Plan C, if Chloe gets sick, is to pull the Squareback out of storage in western New York and drive it to Pensacola to pick up NaranjaWesty.
First main lap call was in Kentucky at PaducahFrank's, a man of great enthusiasm in the face of a two year challenge to get his poor bus to run. That is his wife, the Day's Stenographer taking in the afternoon:
This fuel injection conundrum had taken Frank to ECU replacements and quite a number of other parts too. There we were in the kitchen, I was prattling against my better judgment and humility that I had not been licked by a fuel injection problem YET.
"Soo, let's get to work," said puffy ego guru. The squirrel knew better:
Hours skidded past. The ol' bugaboo, No Injector Ground Path, presented itself. A few other tasty little confusions interjected themselves, like an injector plug that stayed lit * after the ignition was shut off *
"Ahh, uh must be the the diode, the diode in the double relay, got a double relay?" Of course Frank had a double relay, he had two of most everything by now. And we replaced it and we tested injectors with 9 volt batteries and cold start valves with 12 volt batteries, and there were ohm readings and everything:
I even fell into starting fluid primes ("Don't EVER use starting fluid," I have said many times) that let the engine run however briefly. With absolutely incoherent intuitions, I came across bad gas, bad double relay, and some mis-matched injectors, and carbon-contaminated plugs. Yes, we had to drain an almost full tank of gas and replace it with fresh gas and we were running by about 5:00PM. The once-phluffy ego and his customer: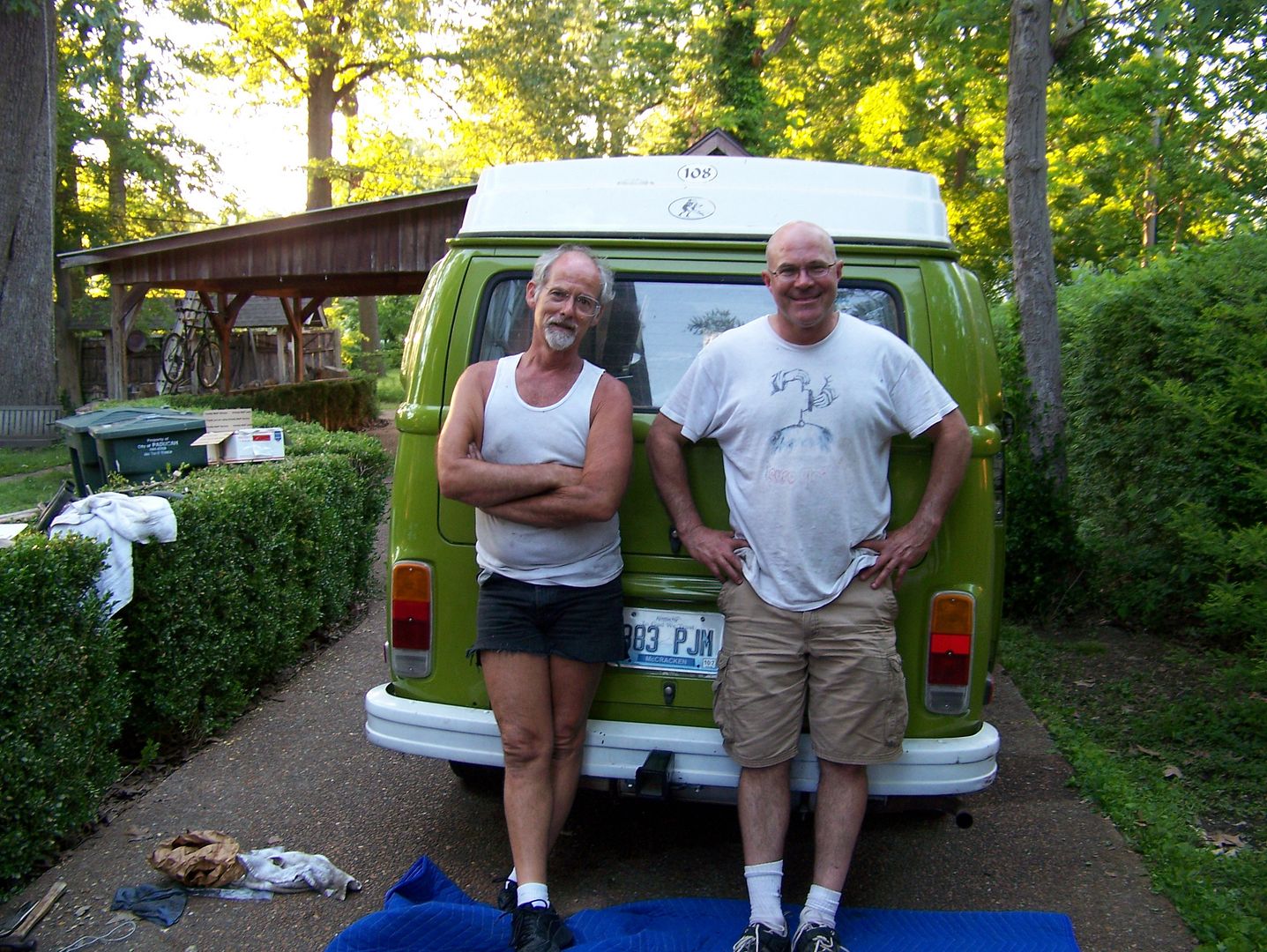 Enjoyed meeting you Frank and Lydia, and I am still grateful that your engine took mercy on us. Drove on out of there because I landed a half-day visit the very next day in Nashville Tennessee with Aaron McGarity and his blue Vanagon .
This here is 60 mph in 85* heat 319* CHTs and a temporarily quiescent clutch: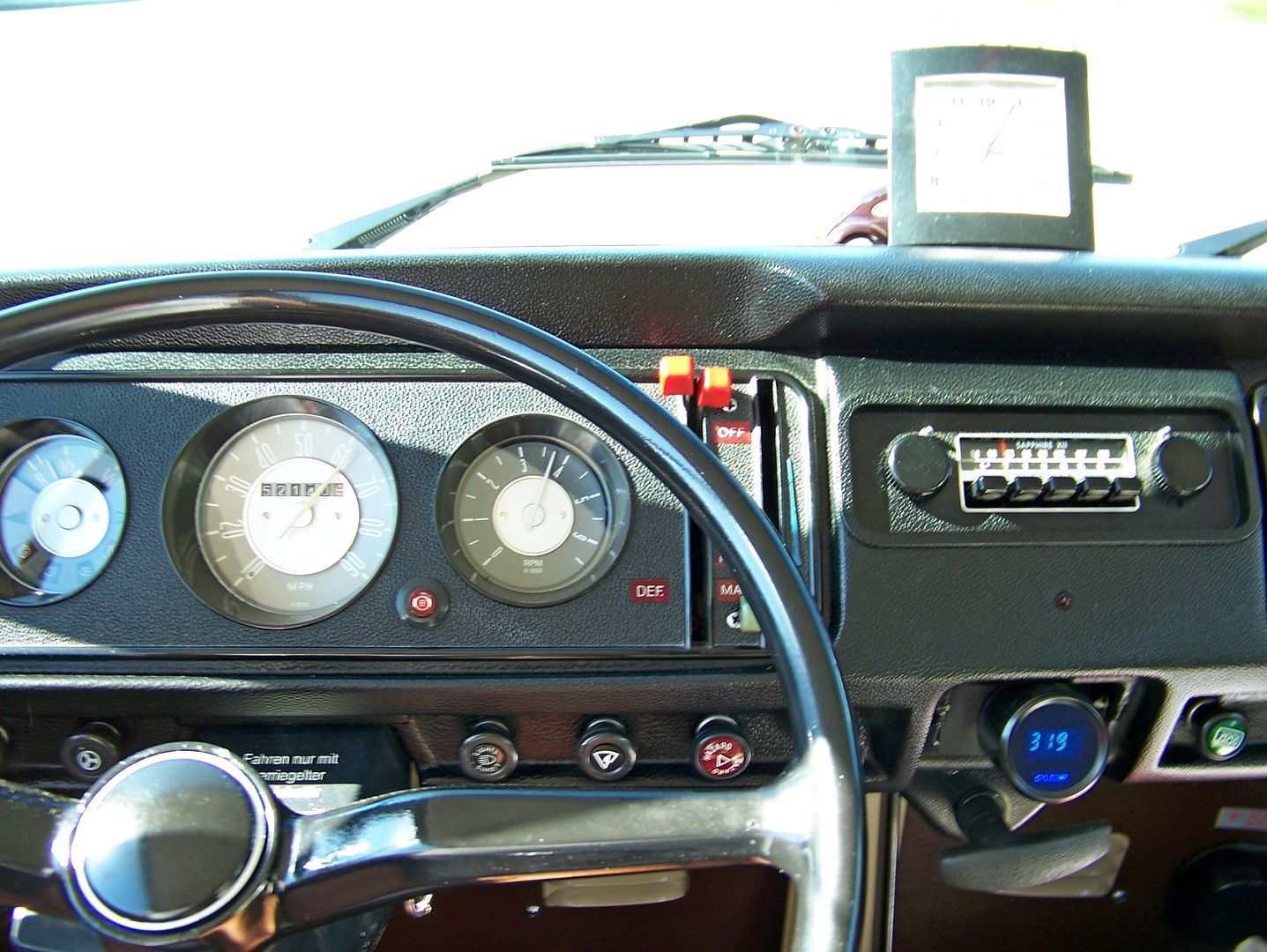 Aaron is planning on an epic trip, and wanted to know more about his engine. We met at the Cracker Barrel parking lot off interstate 40 in the frying heat of the afternoon.
"Let's do some concepts inside the Cracker Barrel," I suggested. What a horrible clot of trashy junk just dying to be sold to unsuspecting dining patrons, what horrible music, what horrible smells, what bubbly bright offers to seat us, what great good common sense did Aaron and I agree that outside was better than *this*. We went over concepts in the Vanagon with the poptop up, then set about adjusting valves and checking timing and cleaning off huge gobs of red silicone from the valve covers: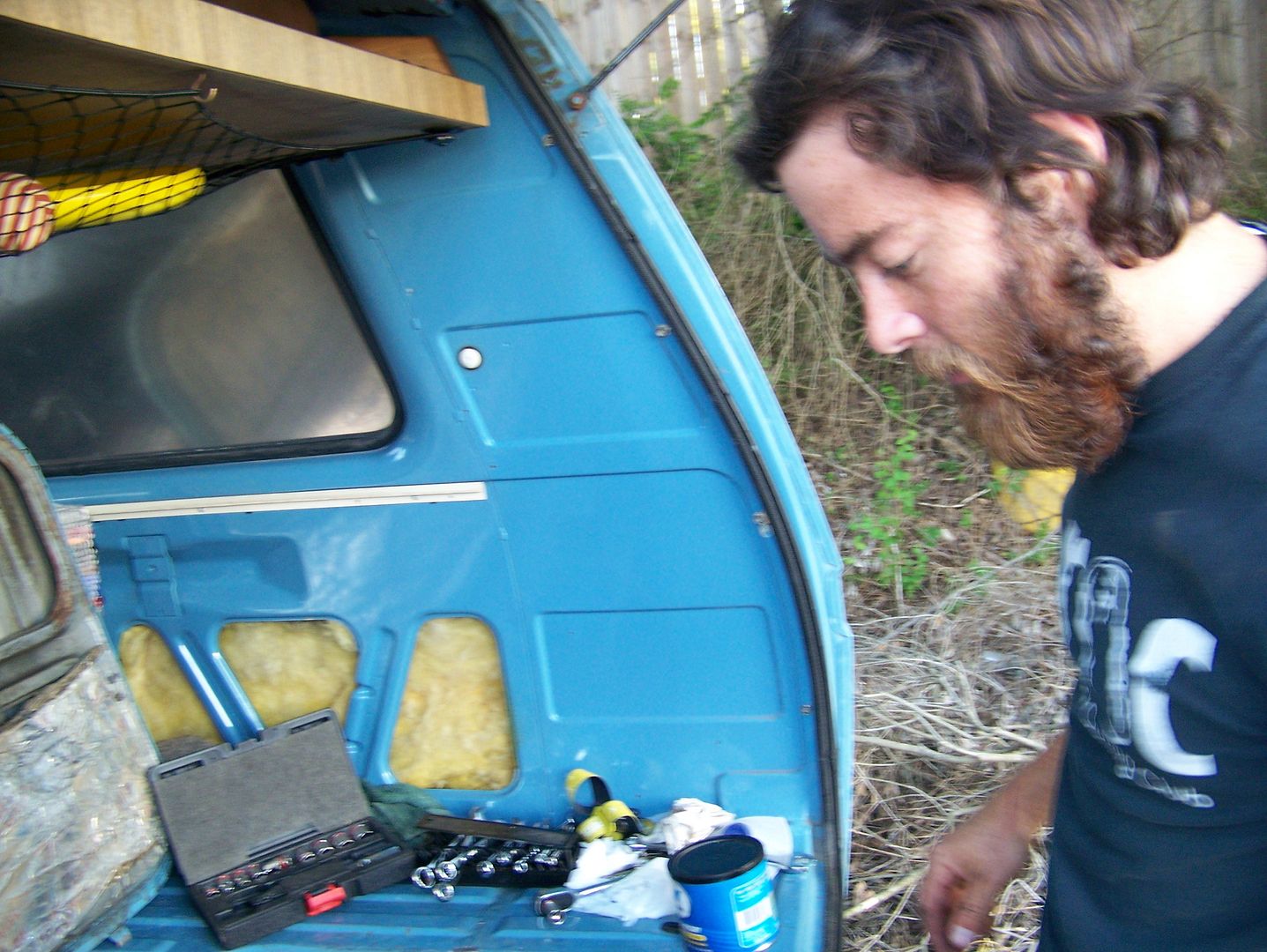 THEN we had to fix the newly cleaned and correctly installed valve cover gasket leaks and checking out the LED headlamps and interior lamps and fixing more valve cover gasket leaks. Don't even buy Felpro valve cover gaskets, they are so skinny now that they don't even compress under the bails:
Good luck Aaron. hope to see you in Colorado. Drove into the night on my way to Maryland with an escape clause all ready to execute. By Knoxville, if the engine keeps tightening up the #3 and #4 valves, or if the clutch chatters any worse, or if the crankcase gives me any more evidence of imminent destruction, we'll bail down to Atlanta and park the cow. Checked my valve adjustment in the morning, as usual. #3 and #4 exhaust were, as usual, tight. The clutch hammered in reverse. The end play was damn close to .006" . . . . . . . . . . . . . . . . . and I kept driving past Knoxville, because I love my little brown cow and I wanted to keep driving.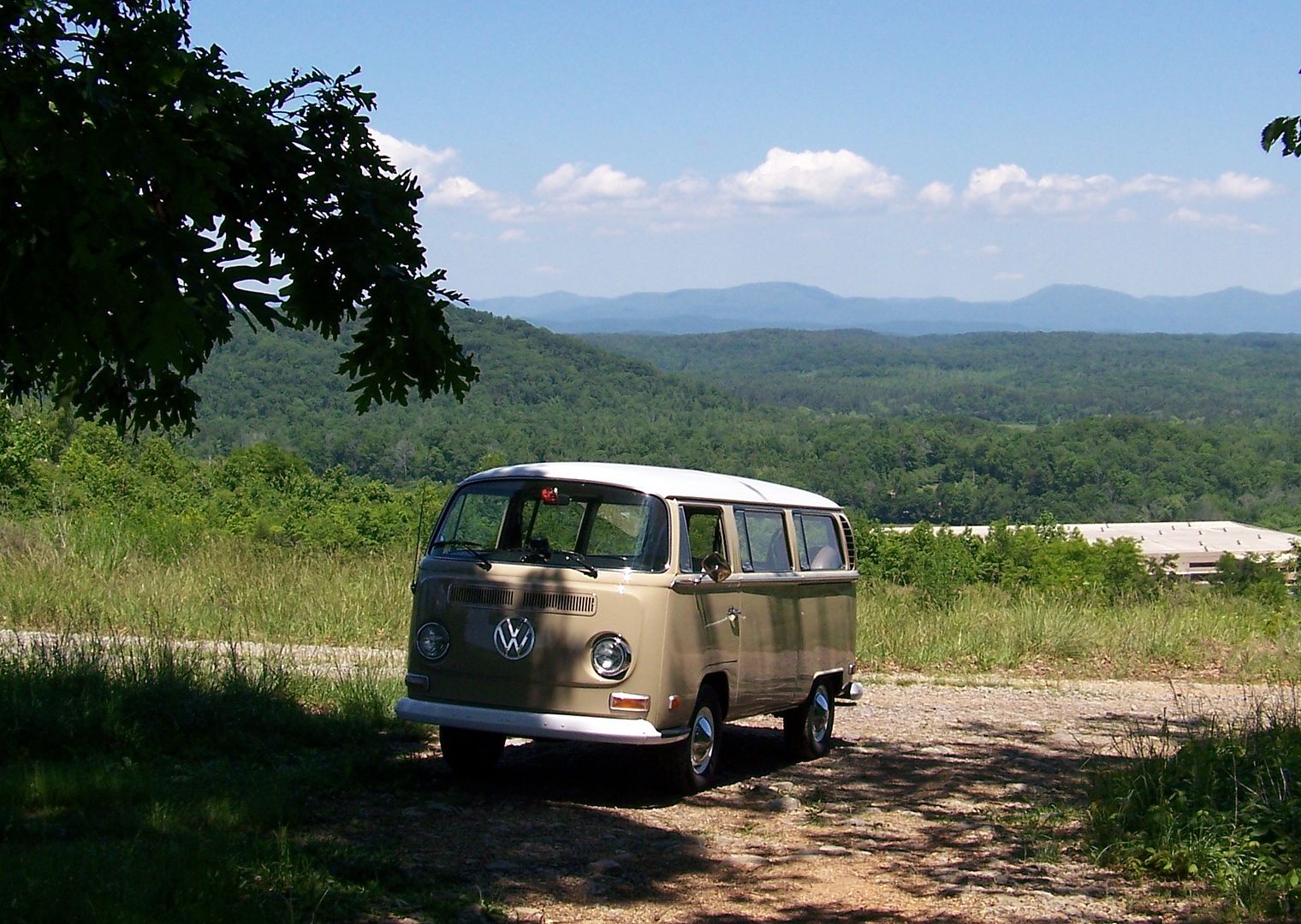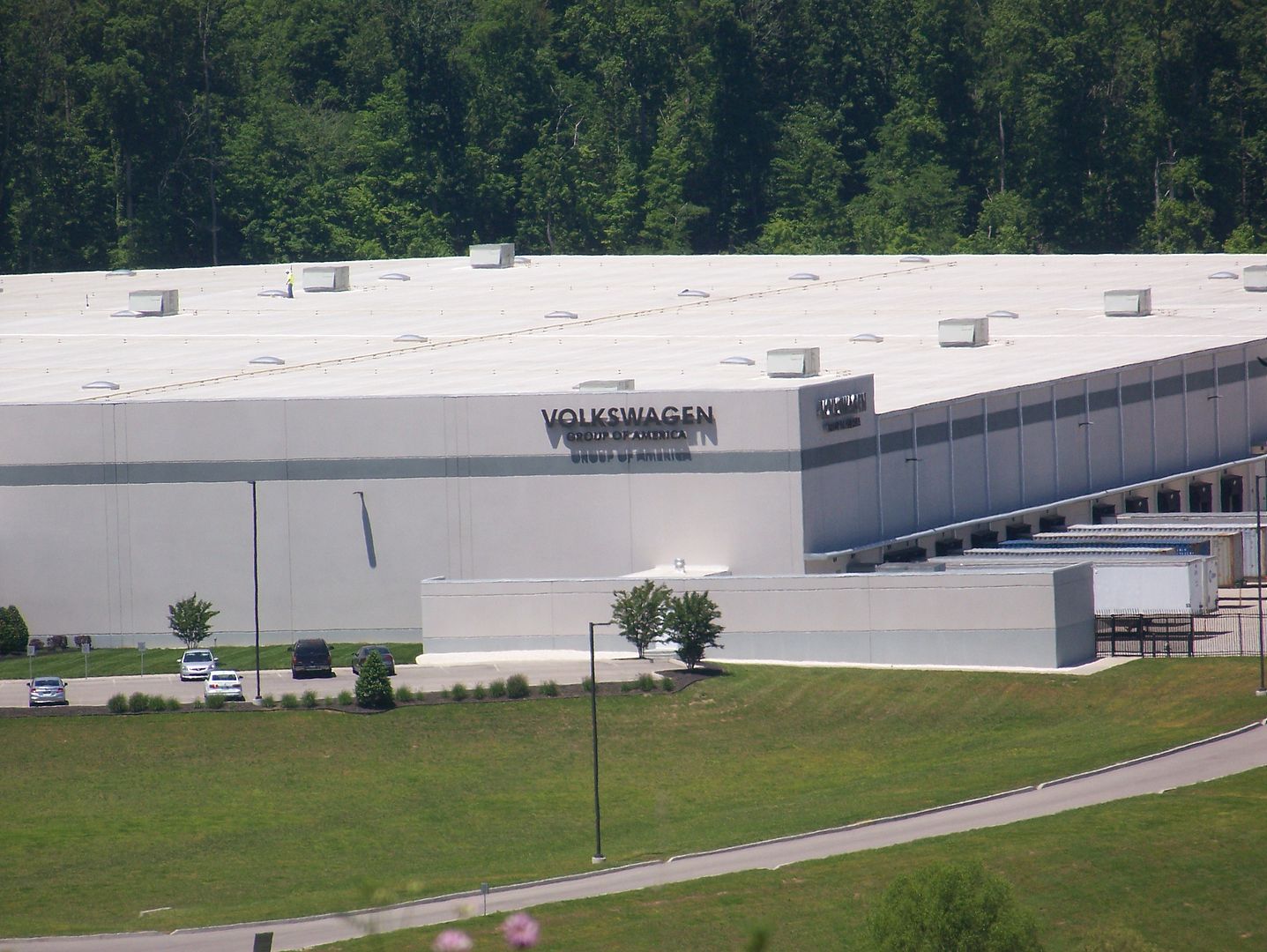 By the time I reached Washington DC, there were discussions taking place: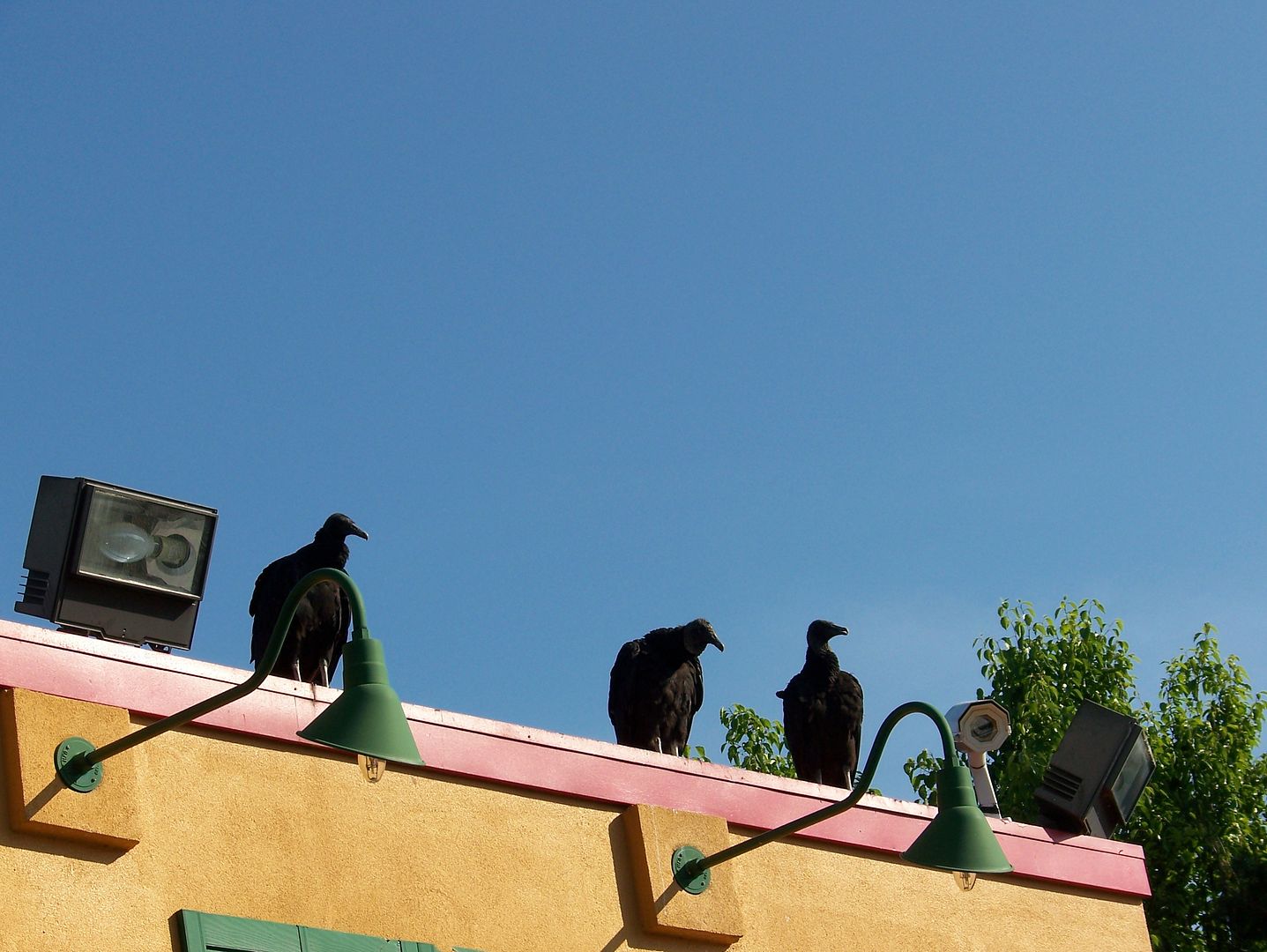 I had a vile clutch-annoying traffic jam from 7:00PM outside of Frederick VA through Washington metro up towards Baltimore due to two crashes that had pinched off all but one lane of Interstate 95, then MD 295. The 295 jam was on a mostly uphill stretch that exercised the chattery clutch to a tremulous seizure. At 1:20AM, I peeled off the road and zonked out ... "appointment? whatever"
Morning came too quickly, but we had a good time at cheesehead's spread. Coffee, conversation, valve adjustment, inner door scraper, horn repair, slumming around the local community visiting her dad, chatting with neighbors, that Westy, Clementine, drove as beautifully as I have ever remembered. The Raby engine just mocked my chattery vibrating anxiety. Had our annual beer/quesadilla/philosophy dinner and I blew out of there in the morning, fortified with real coffee for my next call, kevinj73us.
http://www.itinerant-air-cooled.com/vie ... 03#p225303