I am up to my neck in unexpected activities.
My ex-Lexus now belongs to my brother, a birthday gift sponsored by my step-dad. Got a call after I had made it down to Pensacola. Car caught on fire, smoke and stuff, bad car, didn't really want it anyway. I drove all night back to Atlanta all wtf? and fixed the car in a Publix parking lot (he toasted the Nakamichi output transistors, too much toons) I offered to buy it back. He said no, my heart was so heavy: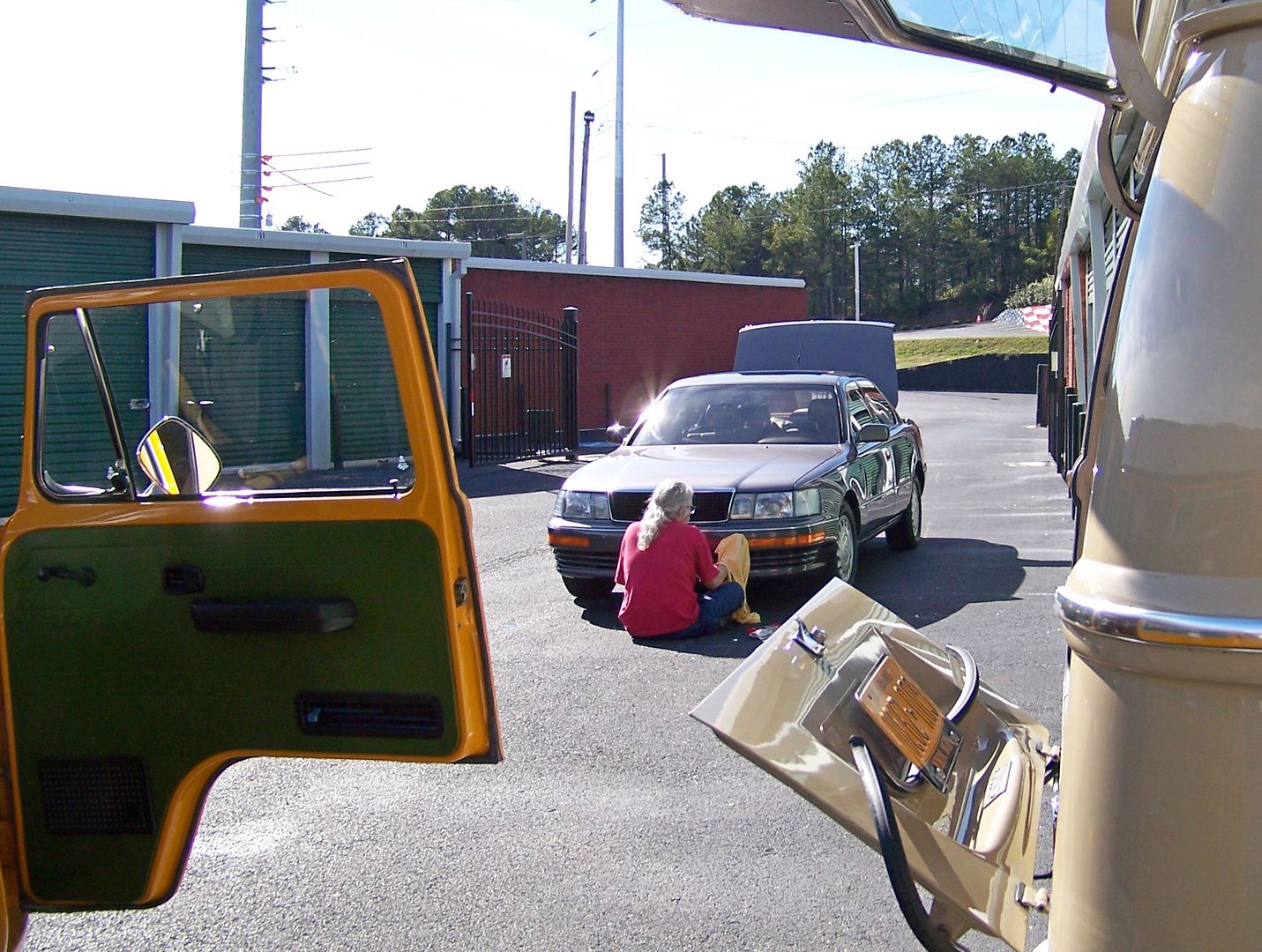 So, I took the engine right out of Chloe while he waxed it up nice. I wanted to get the crankcase transplant done this winter:
Left parts strewn about the storage units: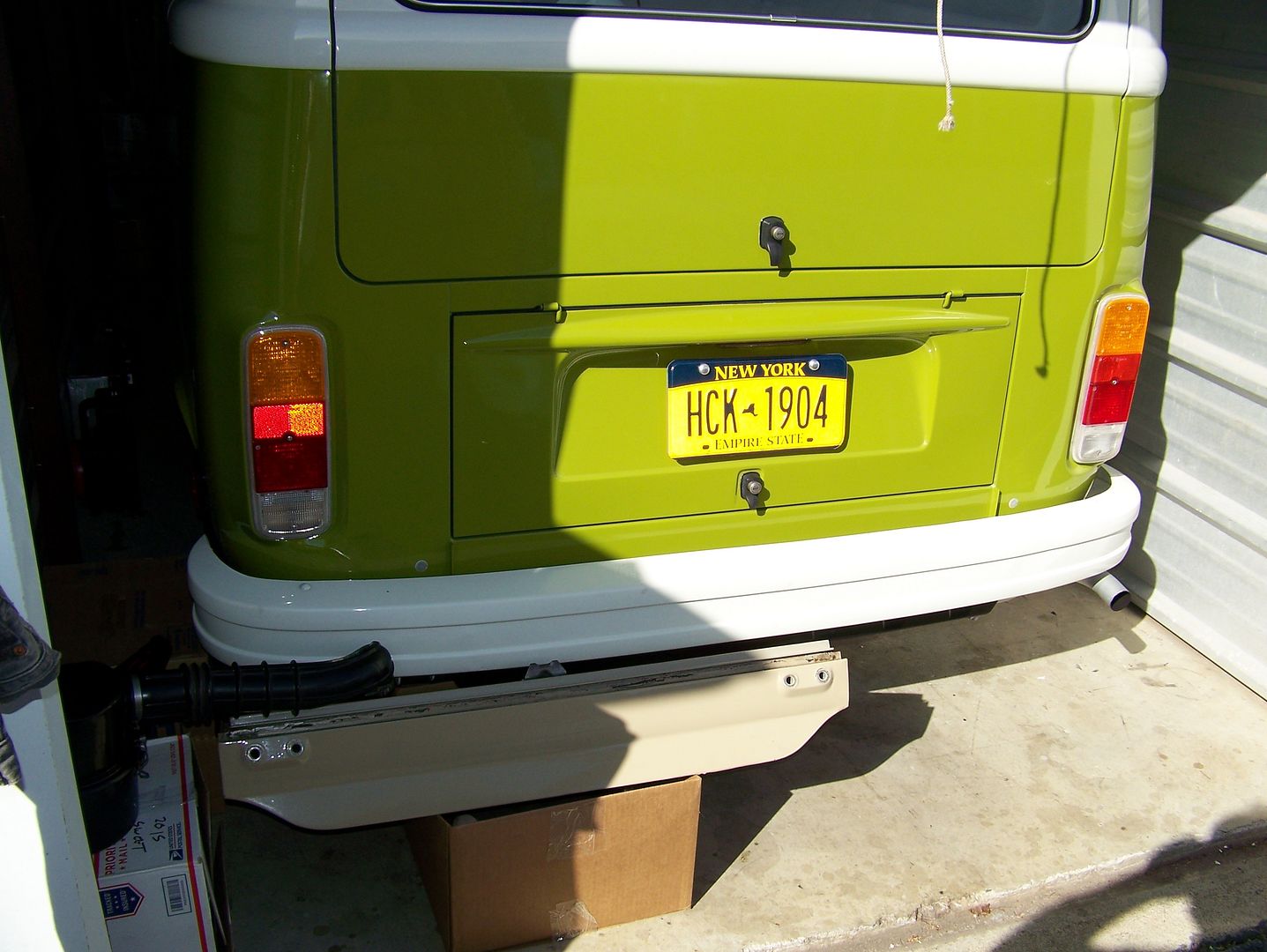 You can see how the Type 4 foam seal made itself perfectly at home in a Type 1 bus: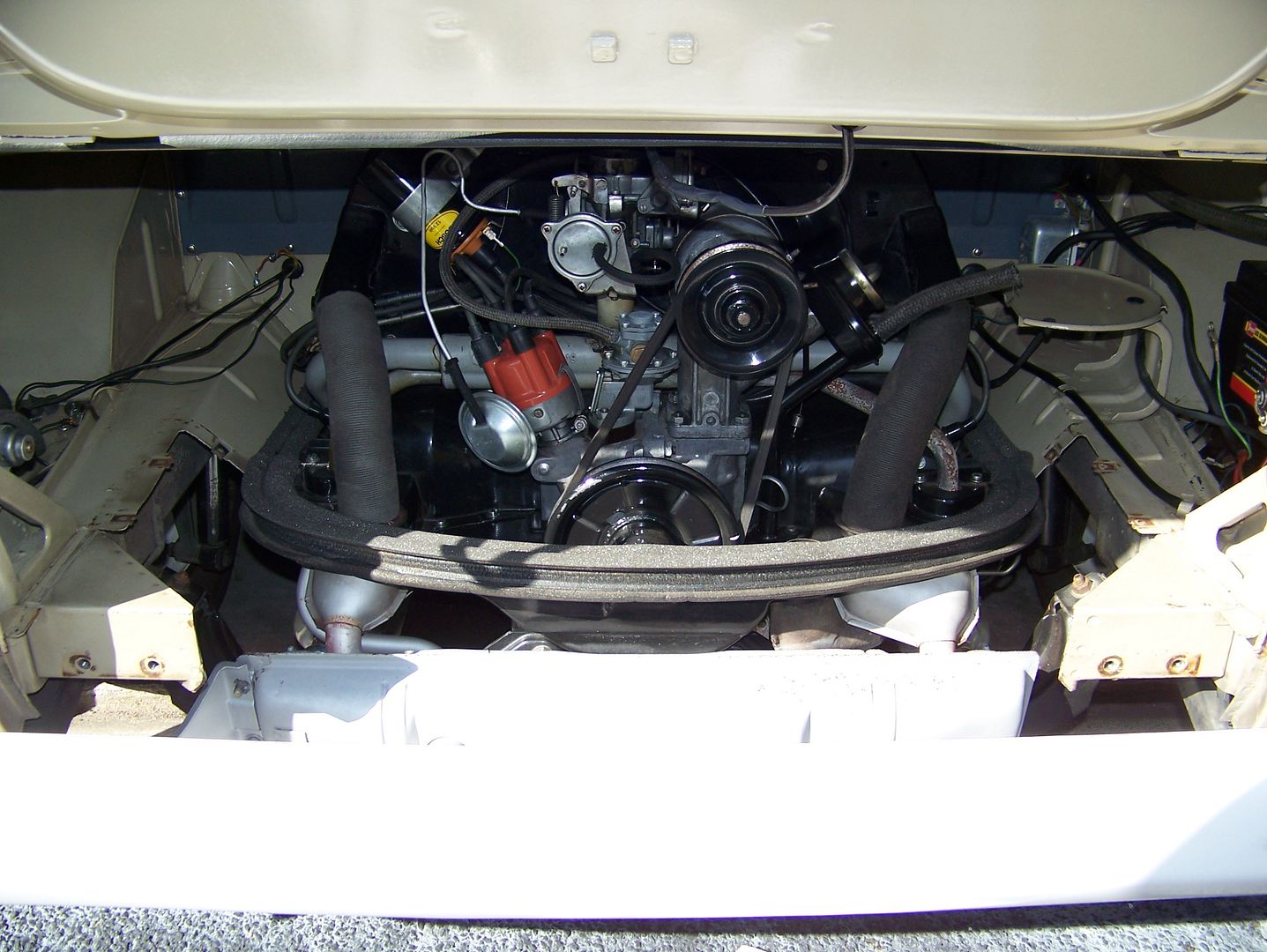 This is self-explanatory: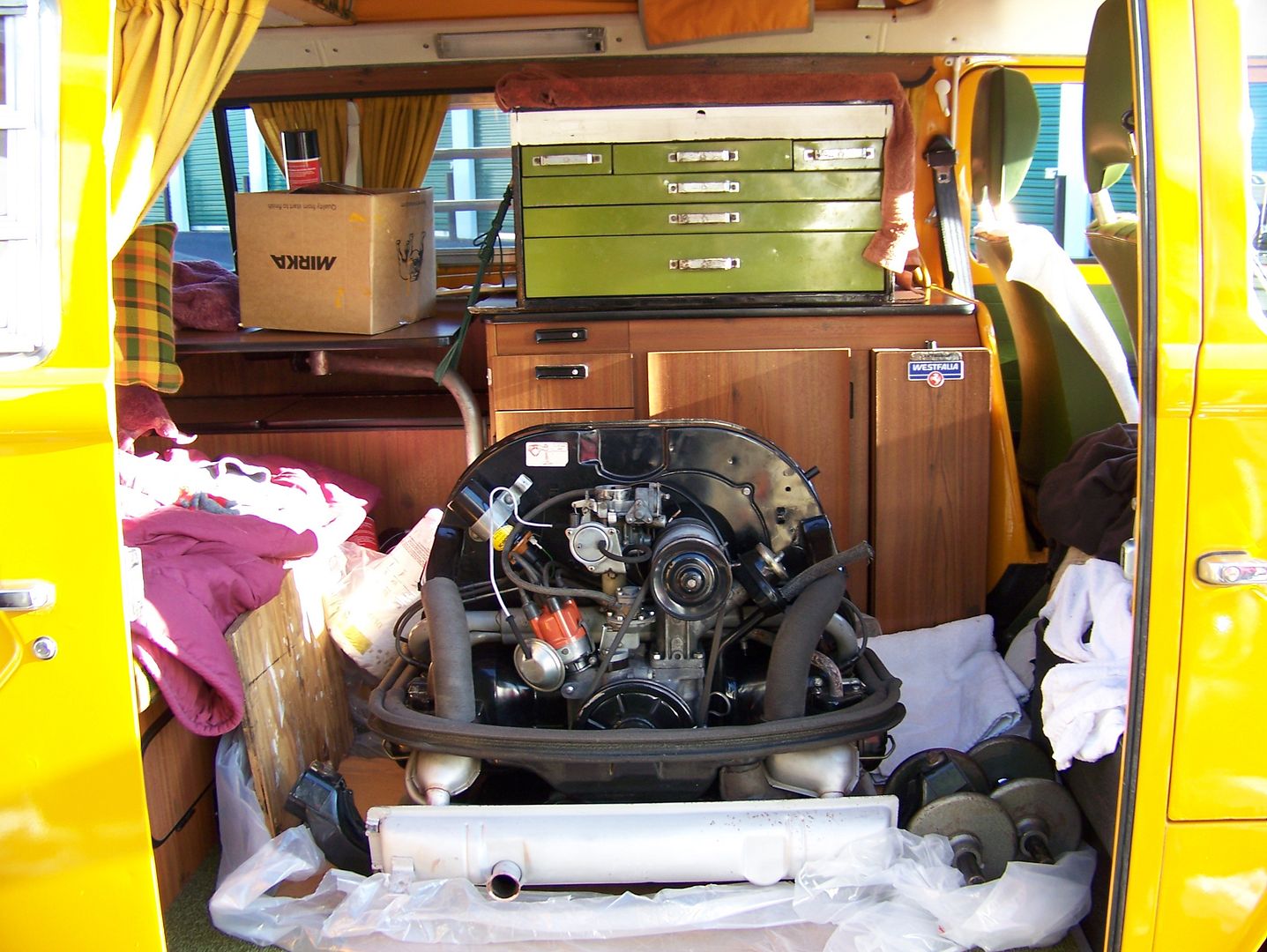 Cactus was up there, ready to brain me if I stopped short:
Engine waiting for disassembly at The Law Firm in Pensacola: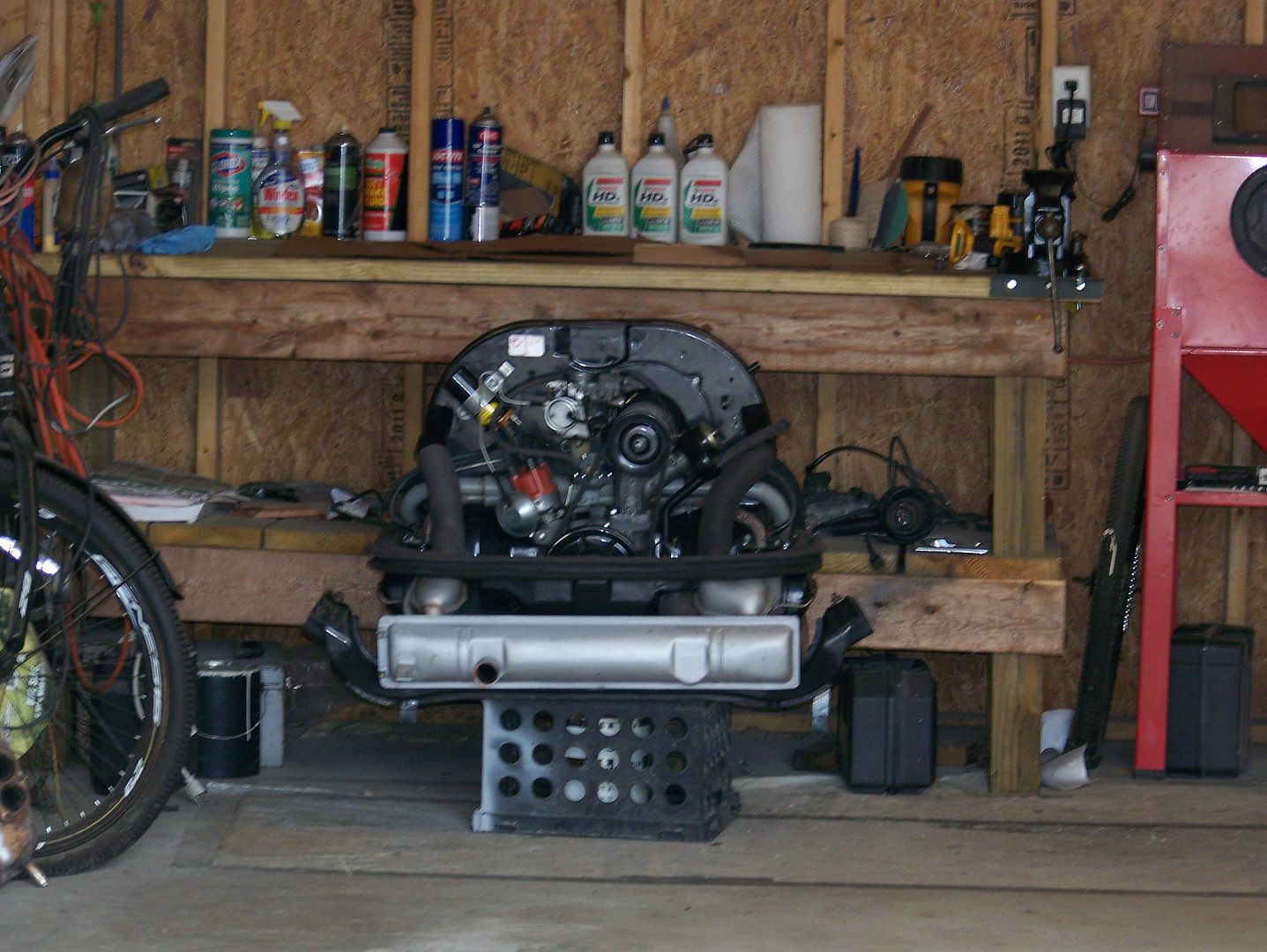 This is a VW Passat: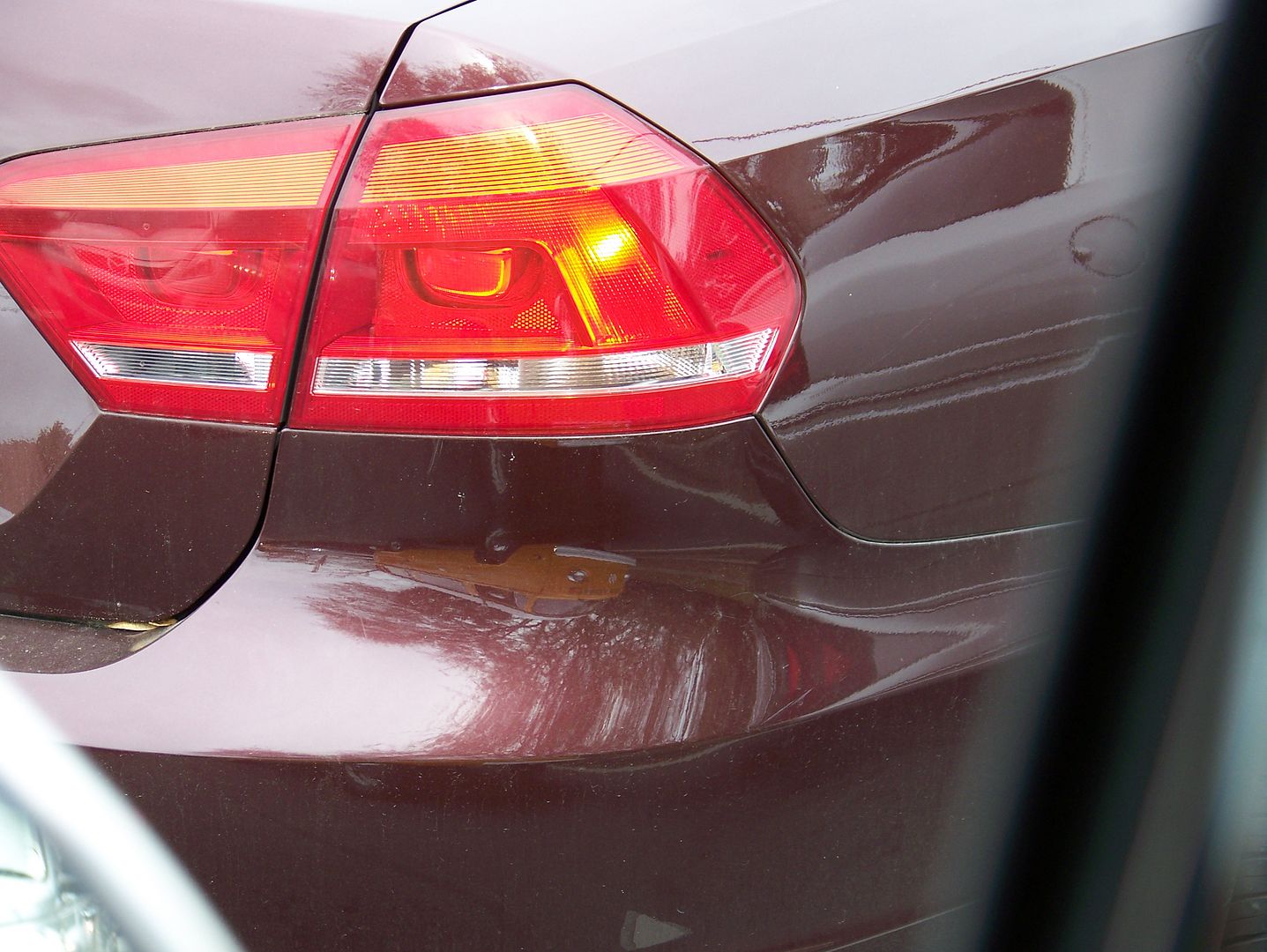 I was after THIS shot in the above's reflections: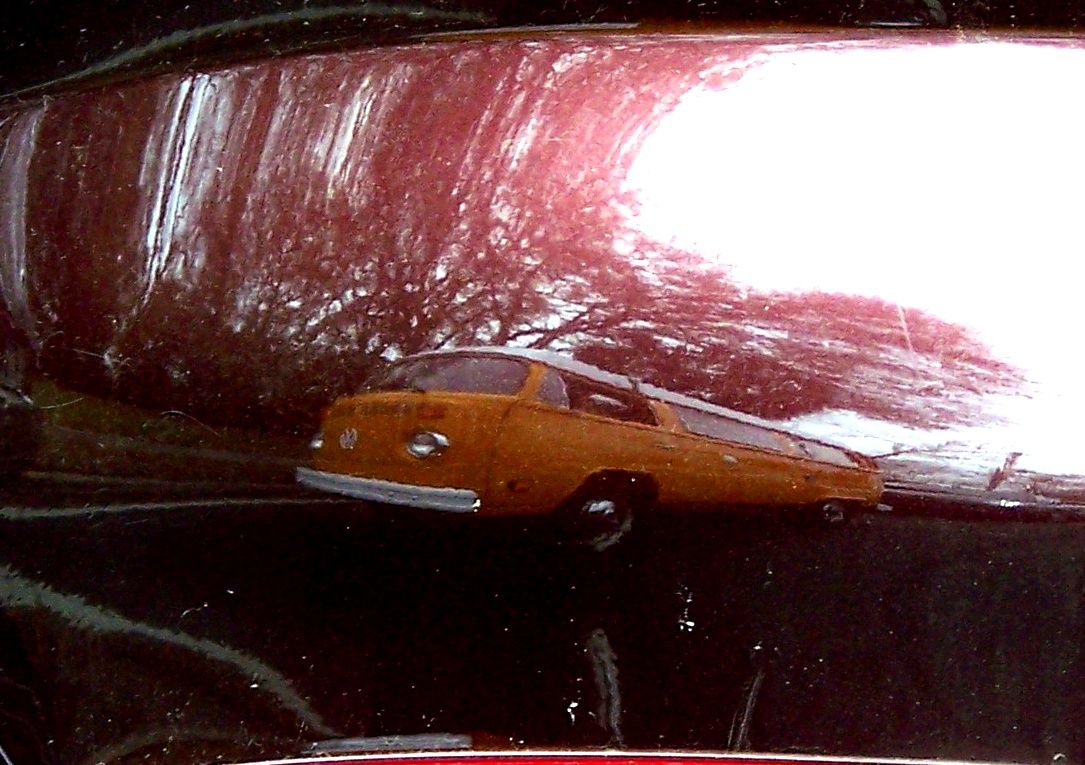 You think I am soft in the head.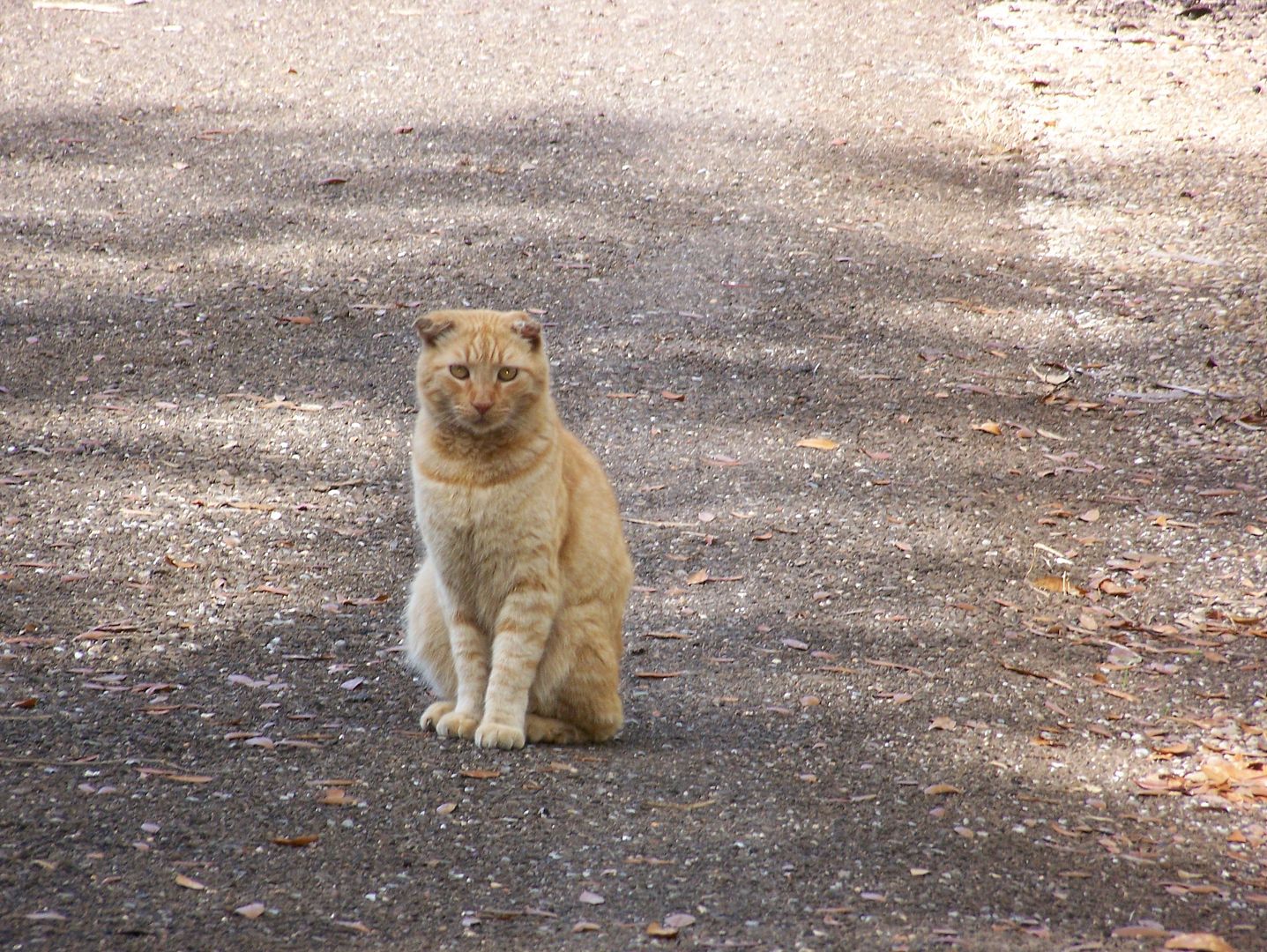 Chloe's engine was such a paradox. Really, pretty clean at 78,000 miles, but it actually needs a full going-through: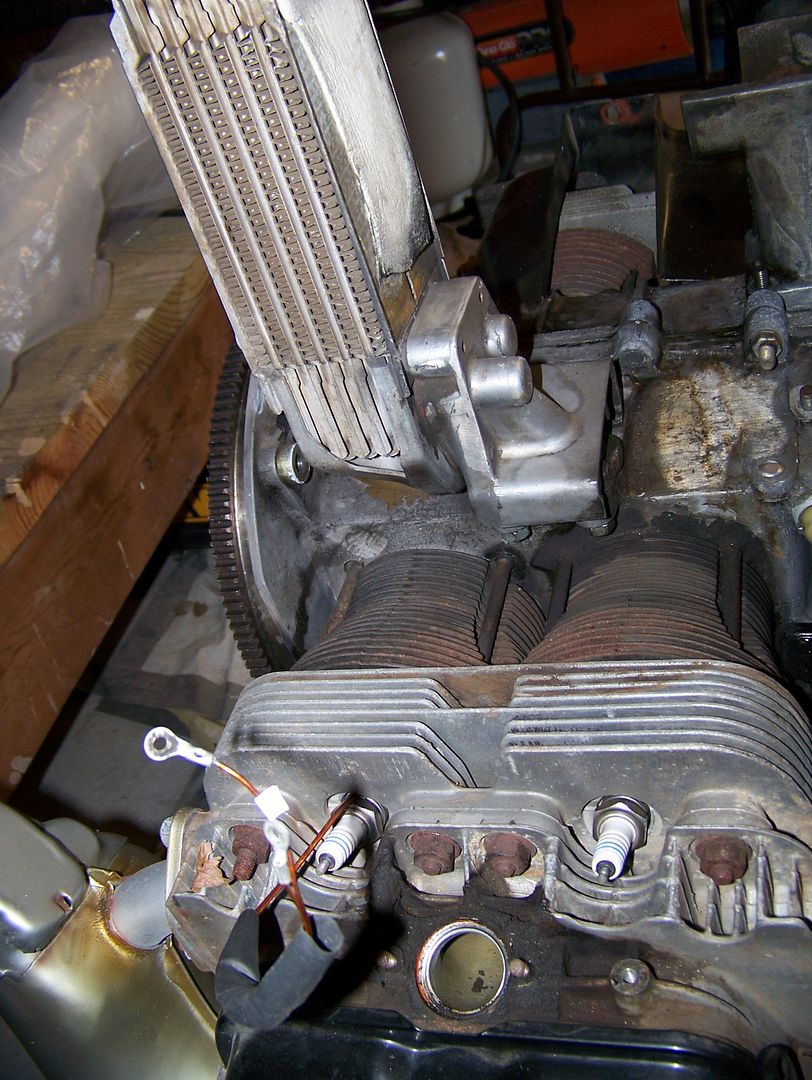 There's the JB Weld I smeared on the case where it had been repaired:
No real oil leaks anywhere: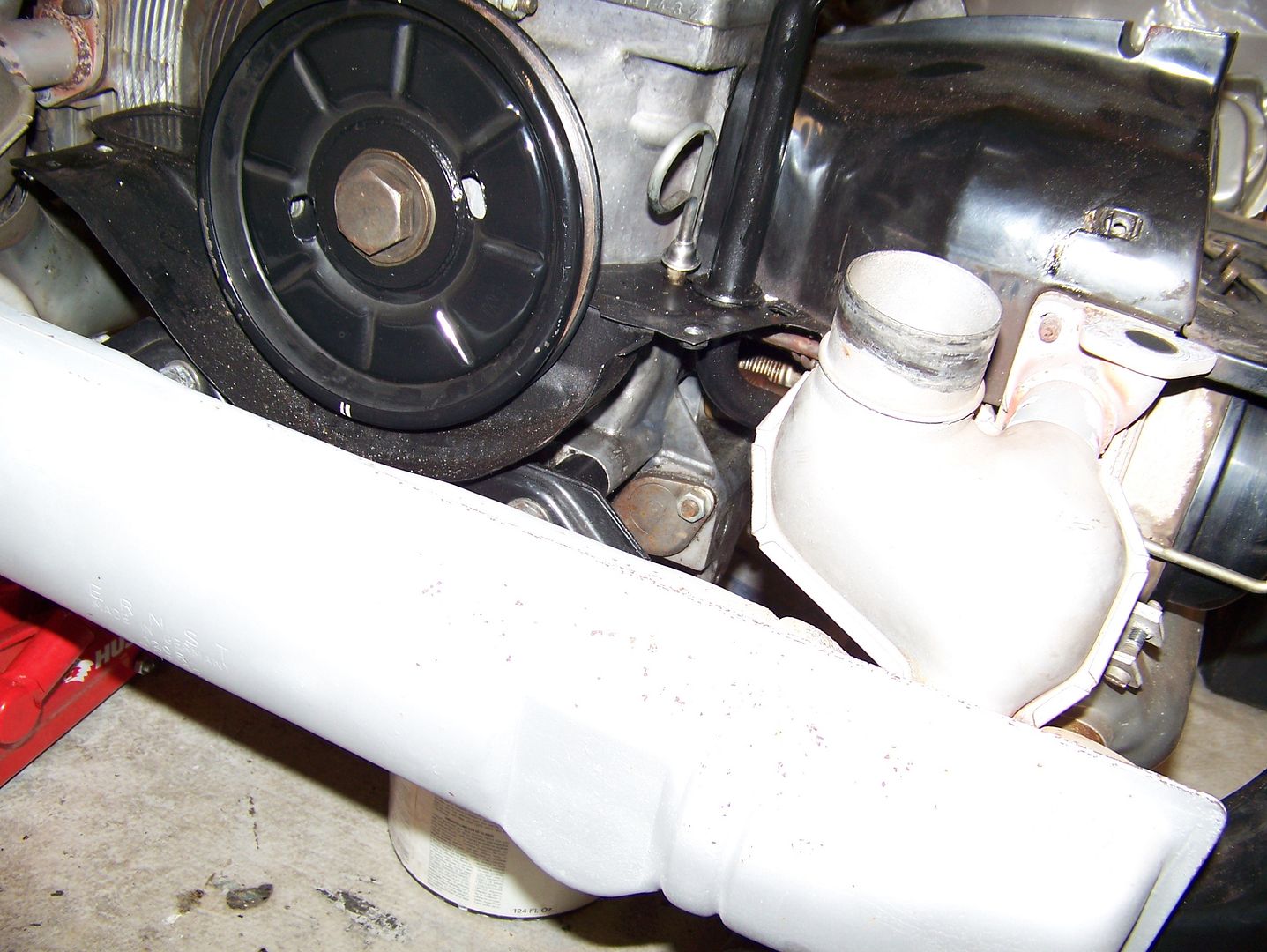 Sum total of crankcase blowby, but it felt dangerously gritty:
Extremely ludicrous engine "stand":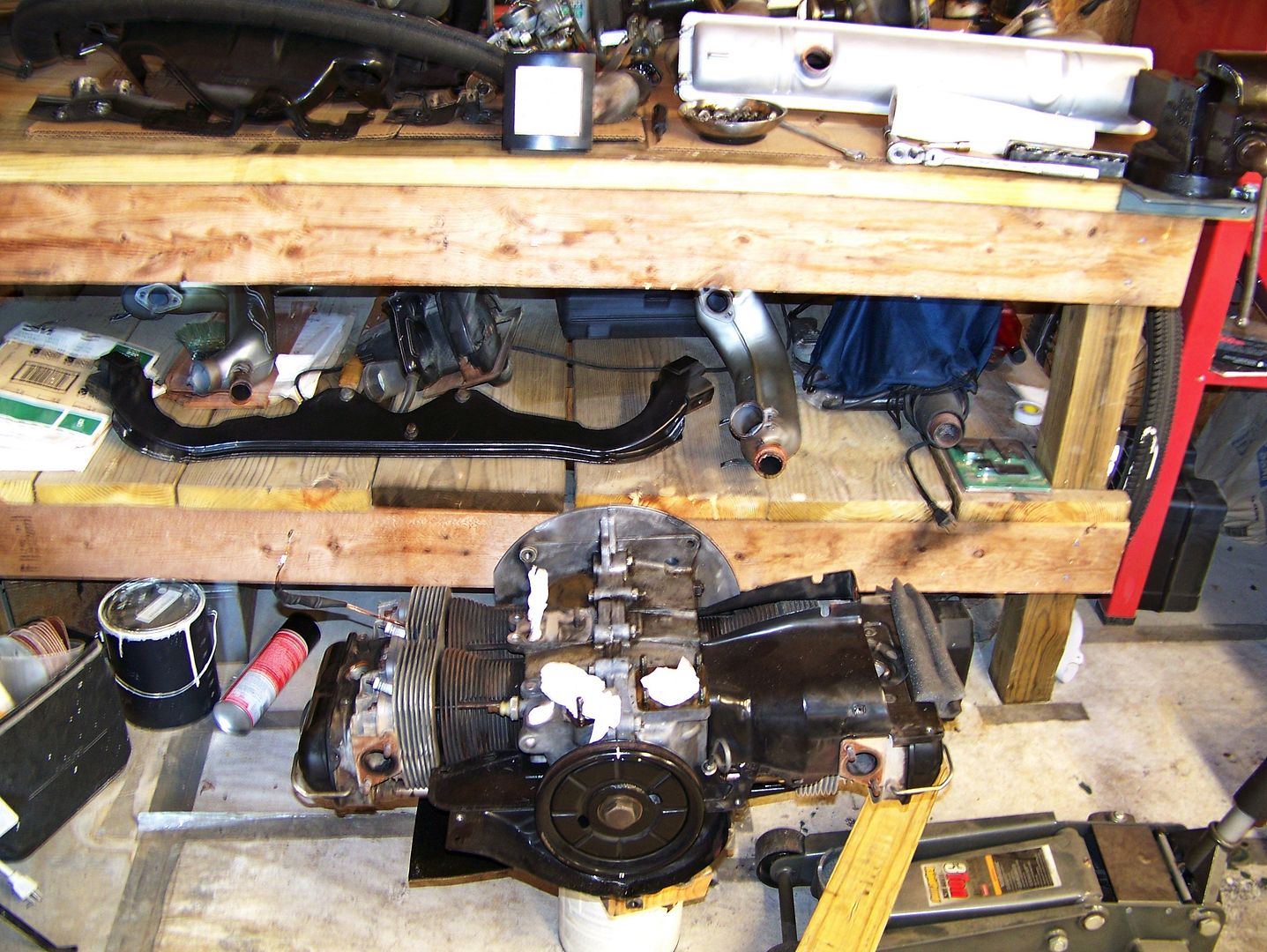 Drained the oil HERE, jimbear, drained it before the underside got trapped under benches and things!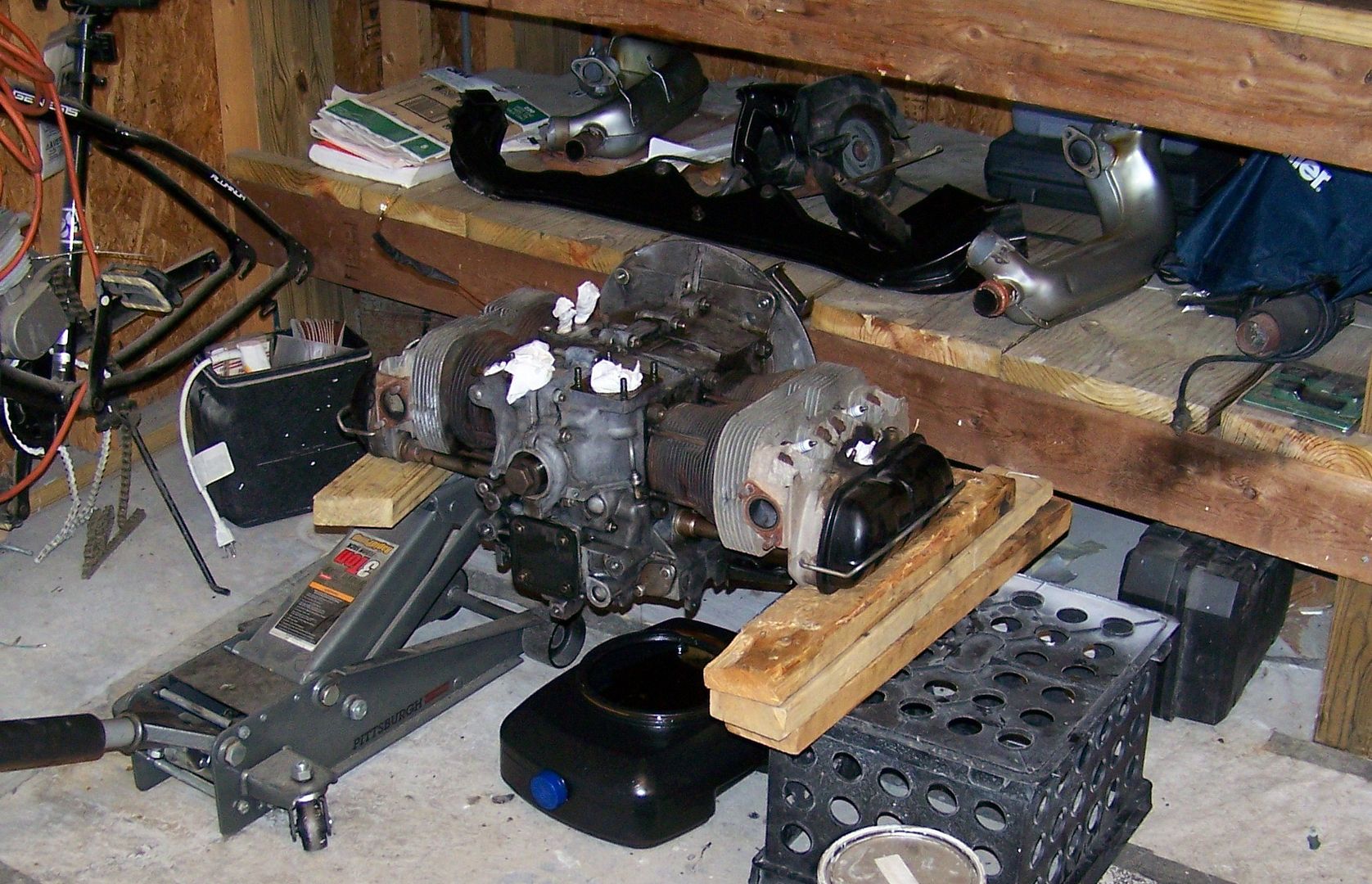 Beeyootiful clean rods and pistons (clean oil mild temps), beautiful combustion chambers (low carbon) and good valve stem to guides clearance after some 78,000 miles of my kind of driving,
BUT . . .
can't use the heads
because the valves had worn their way into the seats but good
can't use the pistons and cylinders
because waaaay back at their original build, #1 and #4 had contamination that scored both cylinders enough to give me lousy oil control past the rings (likely at the moment that the pistons were punched into the cylinders with a ring compressor that had junk on it?)
can't use the case
(I knew that) because the #1 main bearing has been moving in the saddle (noted, too, that the lower #1 main bearing nut was only 13 ft/lbs instead of 25
Drat!
Photos of above parts later.
a) must get gland nut off flywheel so I can separate the case
b) must fly to Salt Lake City to pick up new Lexus that looks like the old Lexus but with 58,000 original miles
c) must visit Air-Cooled.Net on Monday morning to pick up a lot of parts
Colin ?!?