. . . . yet.
I am ploughing through twelve pages of logs and piles of receipts: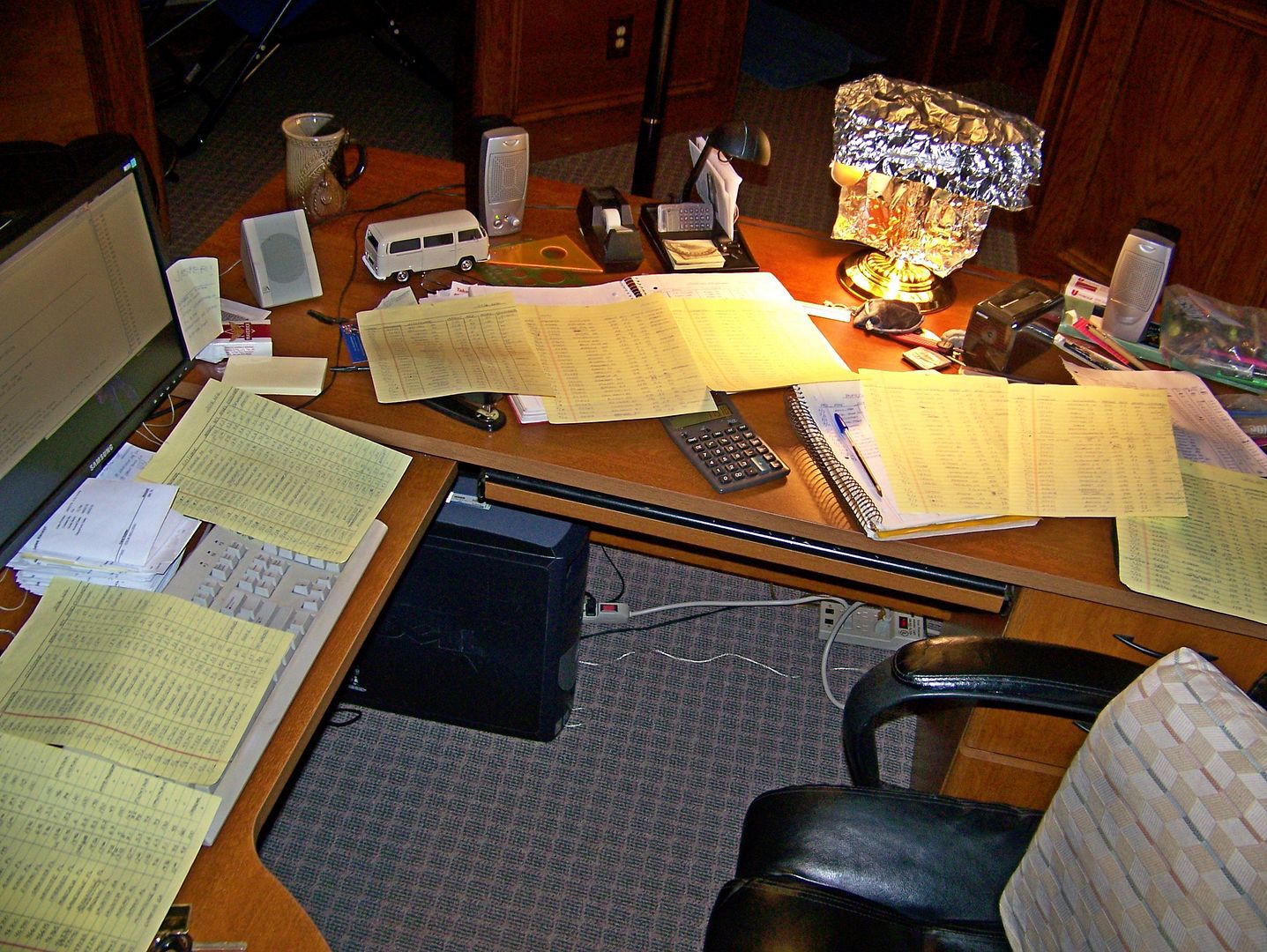 You might be able to see the frequency of gas stops increase through the summer. Every entry in the log has a corresponding receipt:
On 8/14 at 59,515 miles, I made it to Citrus Heights where the fuel tank was cleaned. Slowly did I begin to increase my range thereafter: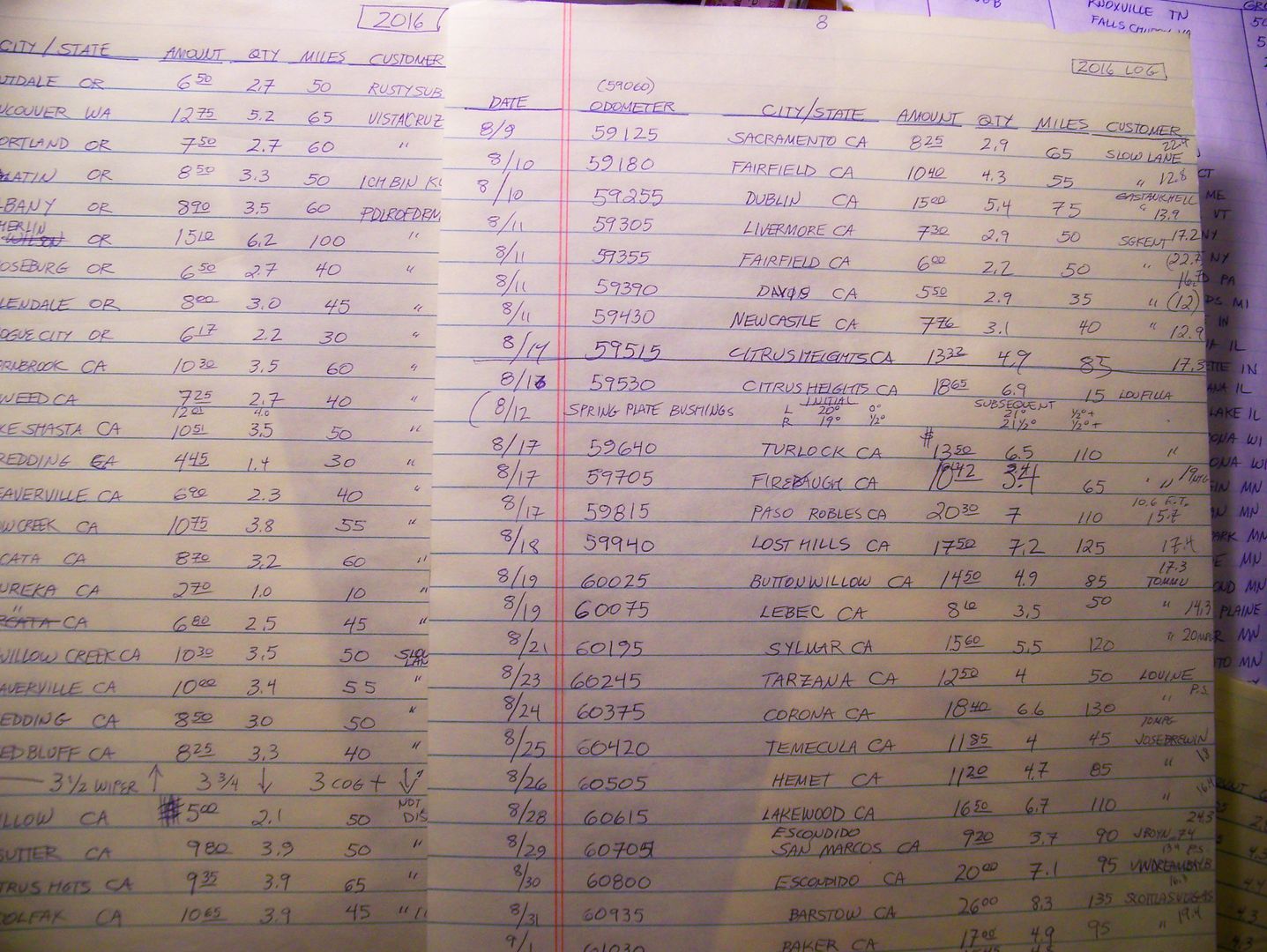 Seventy six calls y'all, will post results when I add this all up. Back to my quaint old adding machine.
Colin