Chloe has been running well through this entire 2,000 mile Miami jaunt, 'cept for that little episode on the shoulder of I-95 where I had used late bay breaker points on my early vacuum -only distributor and the wire detached from the points, leave me alone.
Yesterday looked like the last summer day I would get this YEAR, so do you suppose I had to do one last project?
You bet I did . . . :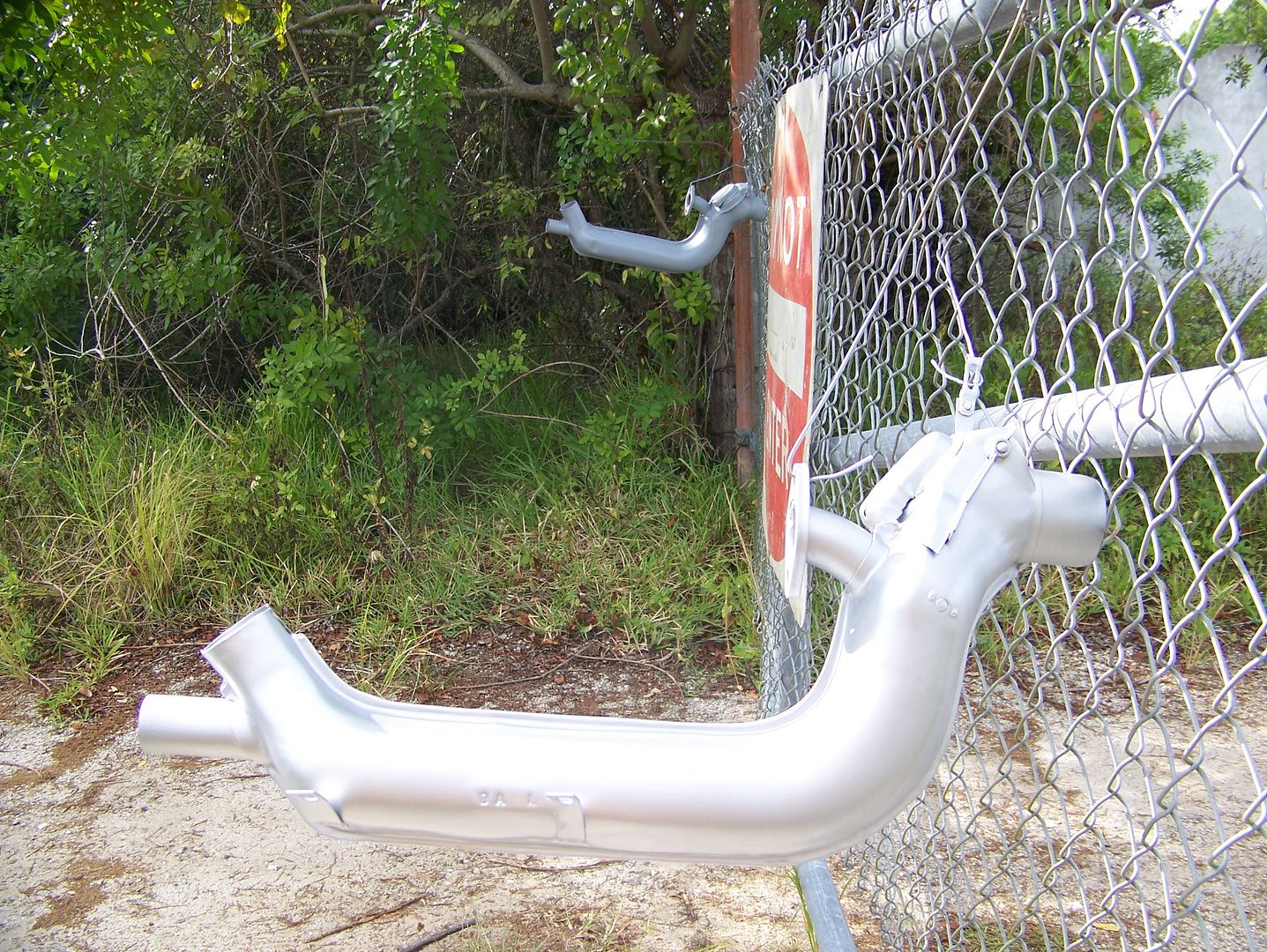 This was a custom stratified paint job:
Though you cannot tell with the completed job, I had to put the 2,000* paint on the actual exhaust pipes and use only the modestly hot 500* paint on the heat exchanger jackets. Turns out that 2,000* paint is useless if it does not get hot enough! I was appalled the first time I discovered this during a simple wipe down of road grime with a gas soaked cloth and I had silver flakes galore and a stripe of primer showing through. THIS time, the exchangers have suitable paint for the jackets and suitable paint for the pipe ends.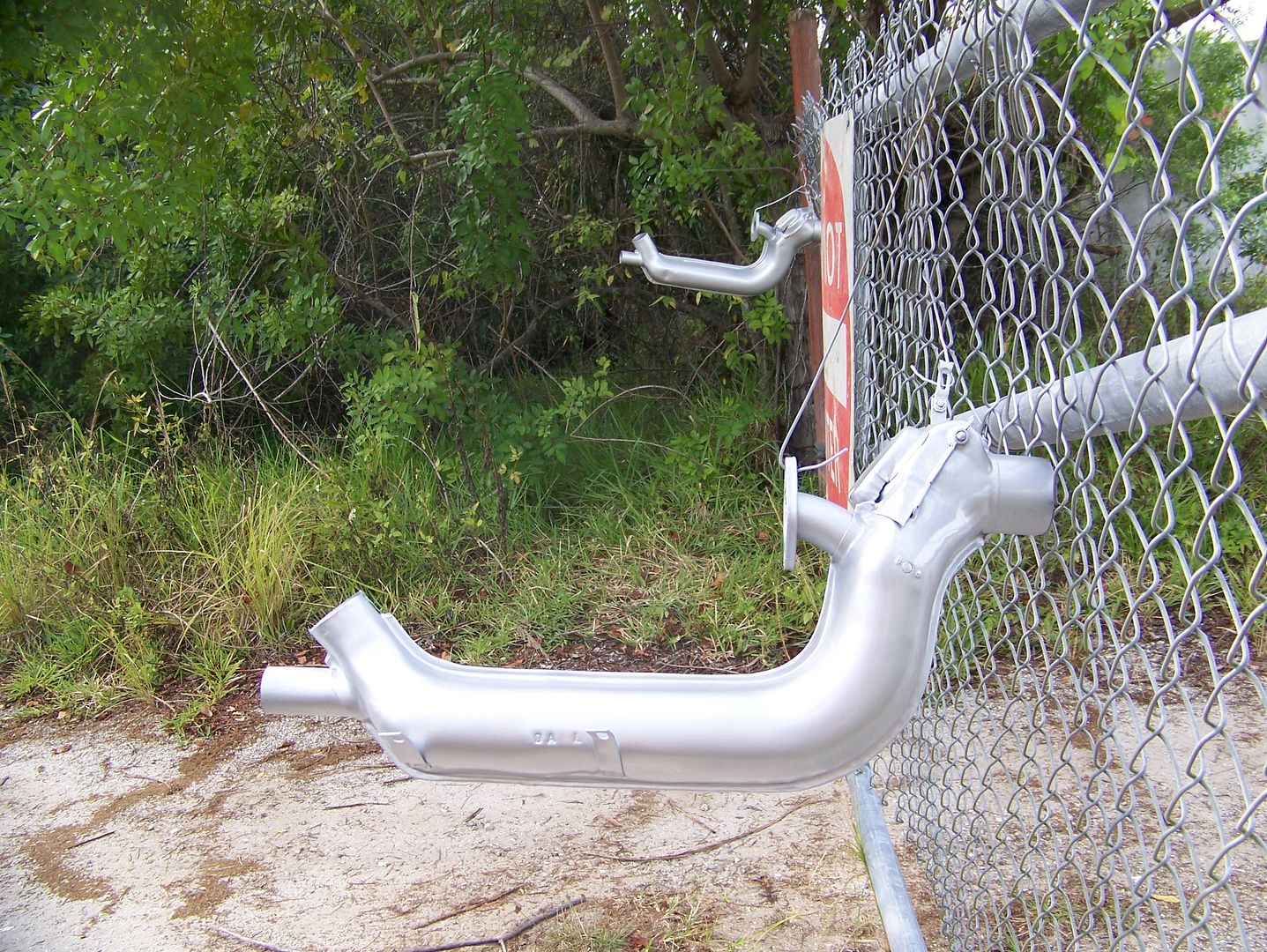 Thermostat is hanging in there doing its thermostatic thing: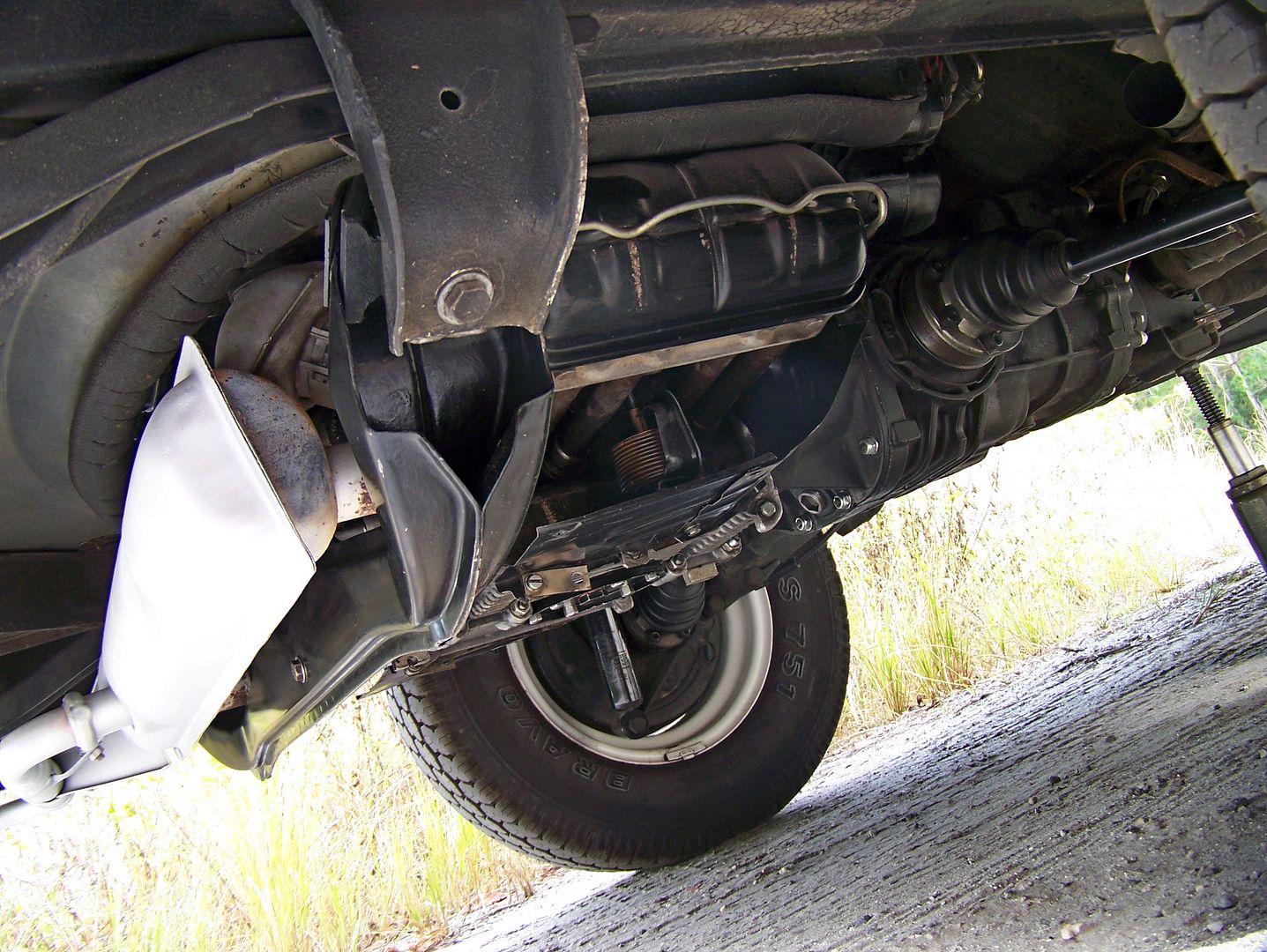 Multi-layered stratified exchangers back on . . . :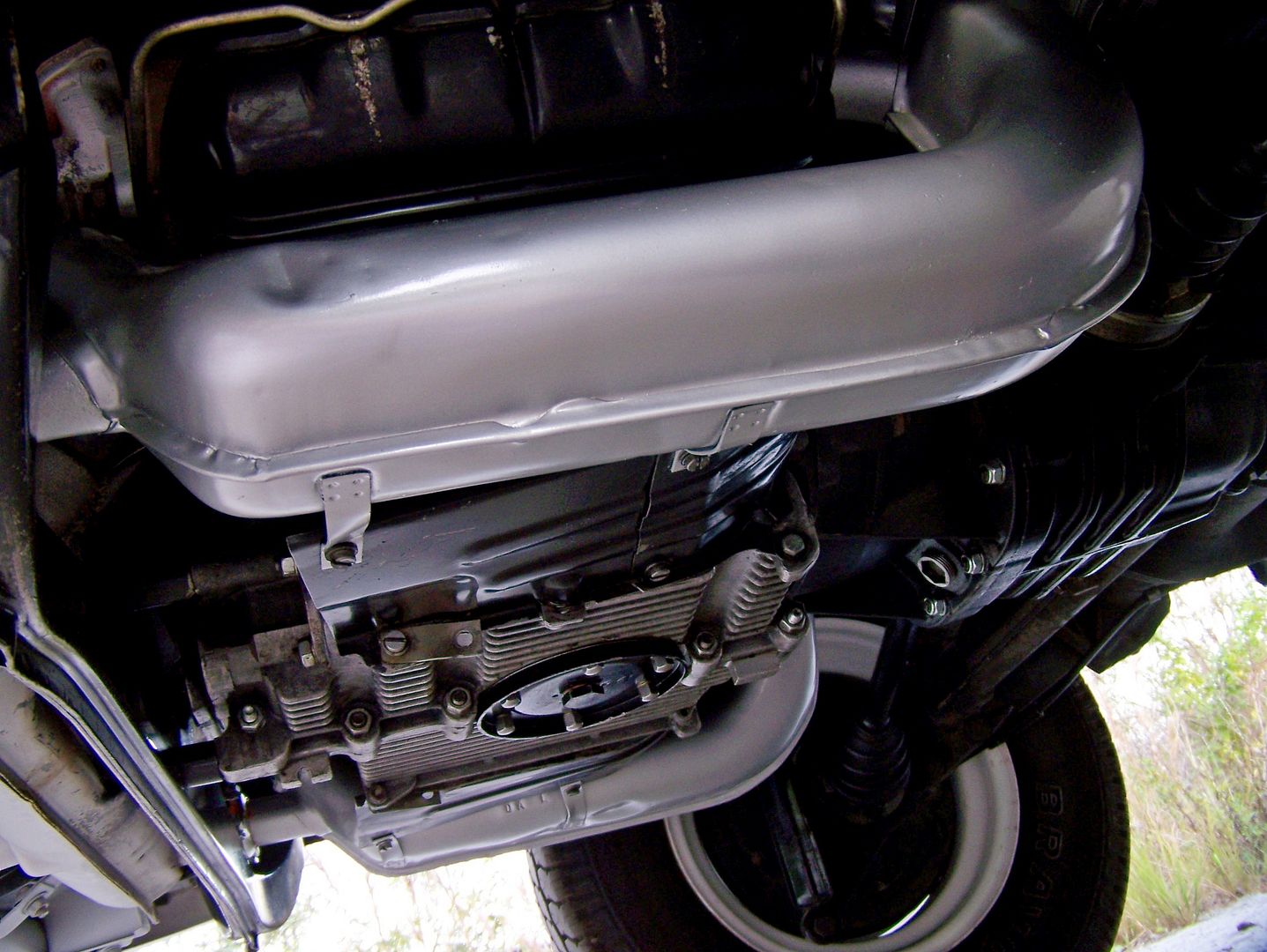 I was very happy to see that the exhaust gaskets/ donut gaskets were all intact after this summer's banzai. It looks like the key to these things working is to re-torque *frequently* as they bed in. Note how I bent the lower tin straps to give the tins a noticeable drop towards the rear of the car. I dunno, I thought it would help get rid of the hot air coming off the cylinders: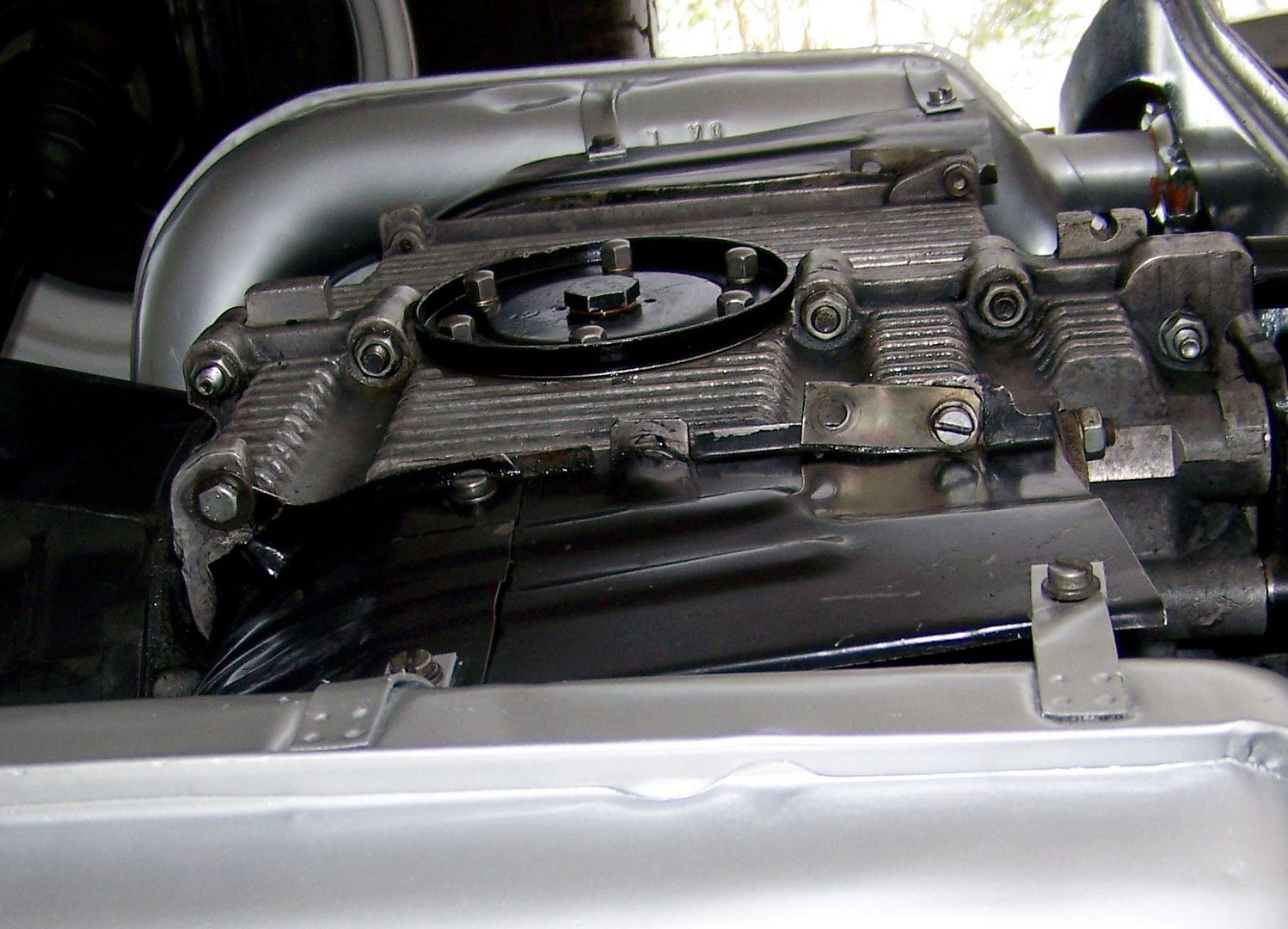 They will be looking garish for about a week, then my propensity to drive through weeds and rocks will blend them back in with the rest of the undercarriage.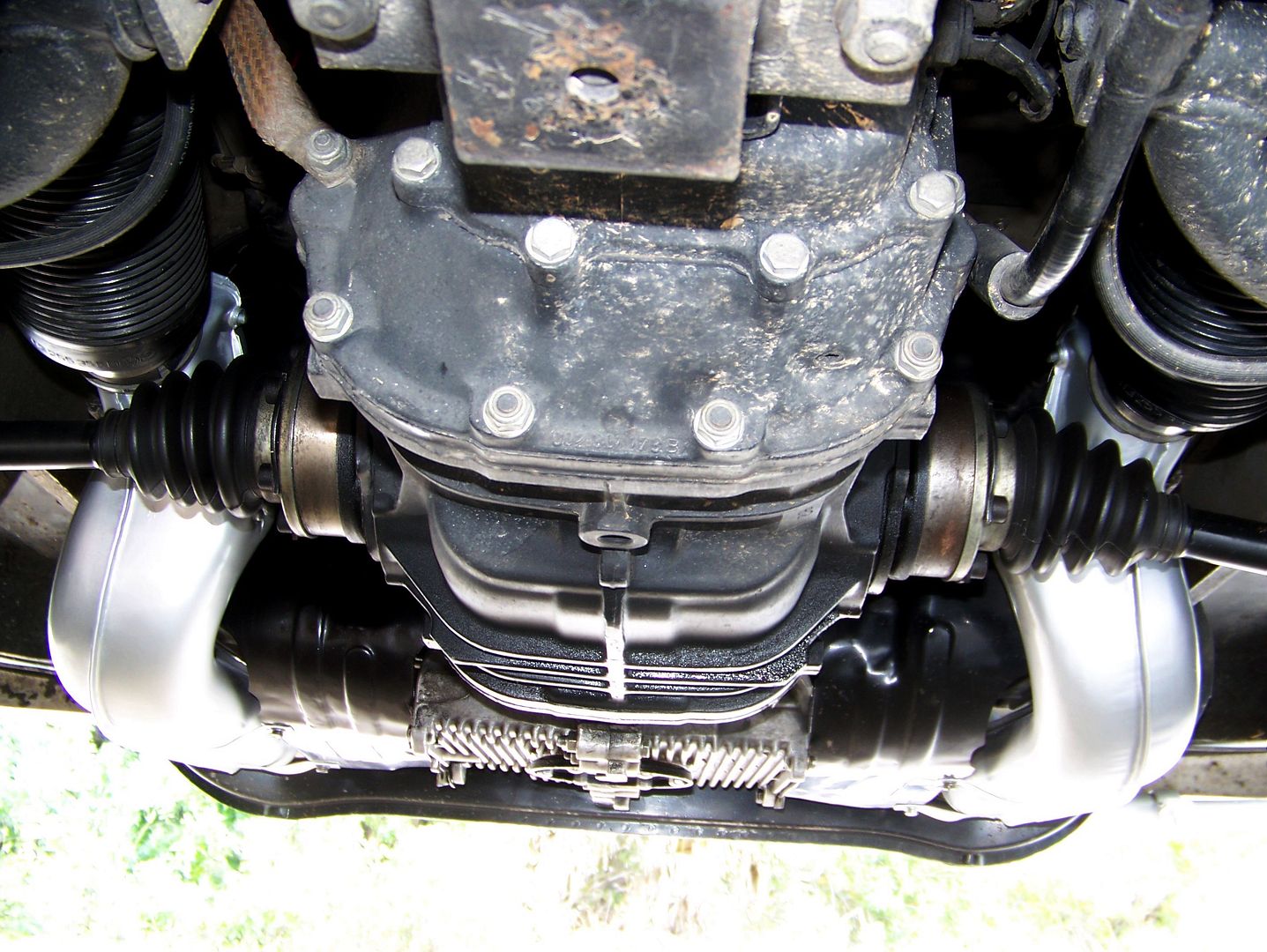 The *engineering* of this car still tickles me: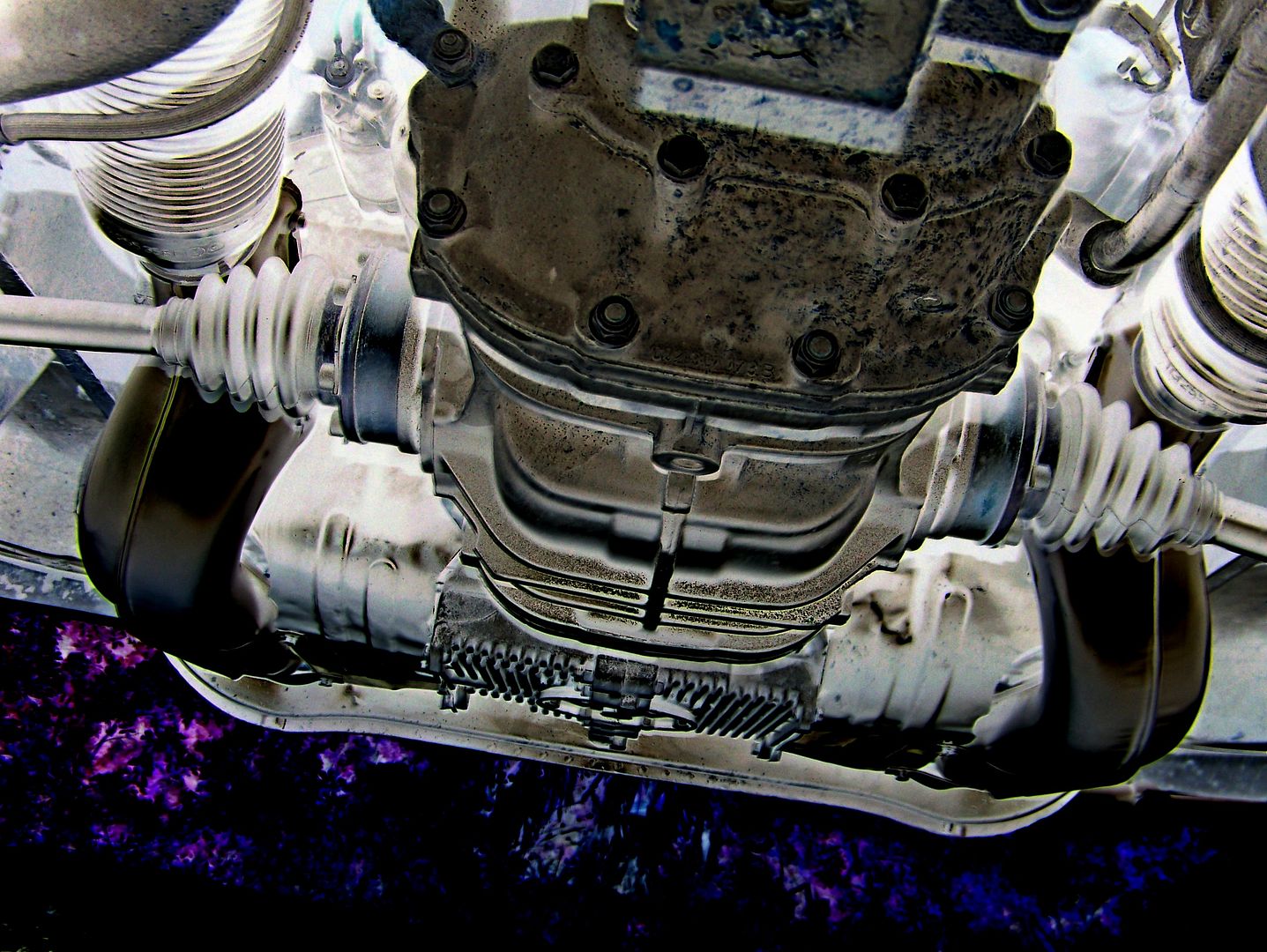 I must hie to Georgia, each mile north is met with resistant petulance as the temperatures relentlessly plummet. My life is so hard. I suppose I will have to put on long pants within the next few hundred miles.
Colin