All right, I am still alive with a new appreciation for the simpler things in life . . . breathing for example.
On the way to VWTreasure, a referral from Jivermo, I got to enjoy a slice of life in Miami in the November sunshine at 88*. Don't think I didn't love it, just cruising with the windows open down Old Cutler Boulevard:
It looks like some trees have an elegant solution to avoiding crotch rot from all of this rain and humidity, Open Frame Girder Support:
Plenty of southern spreads with ornate gates and old trees and luxuriant vegetation: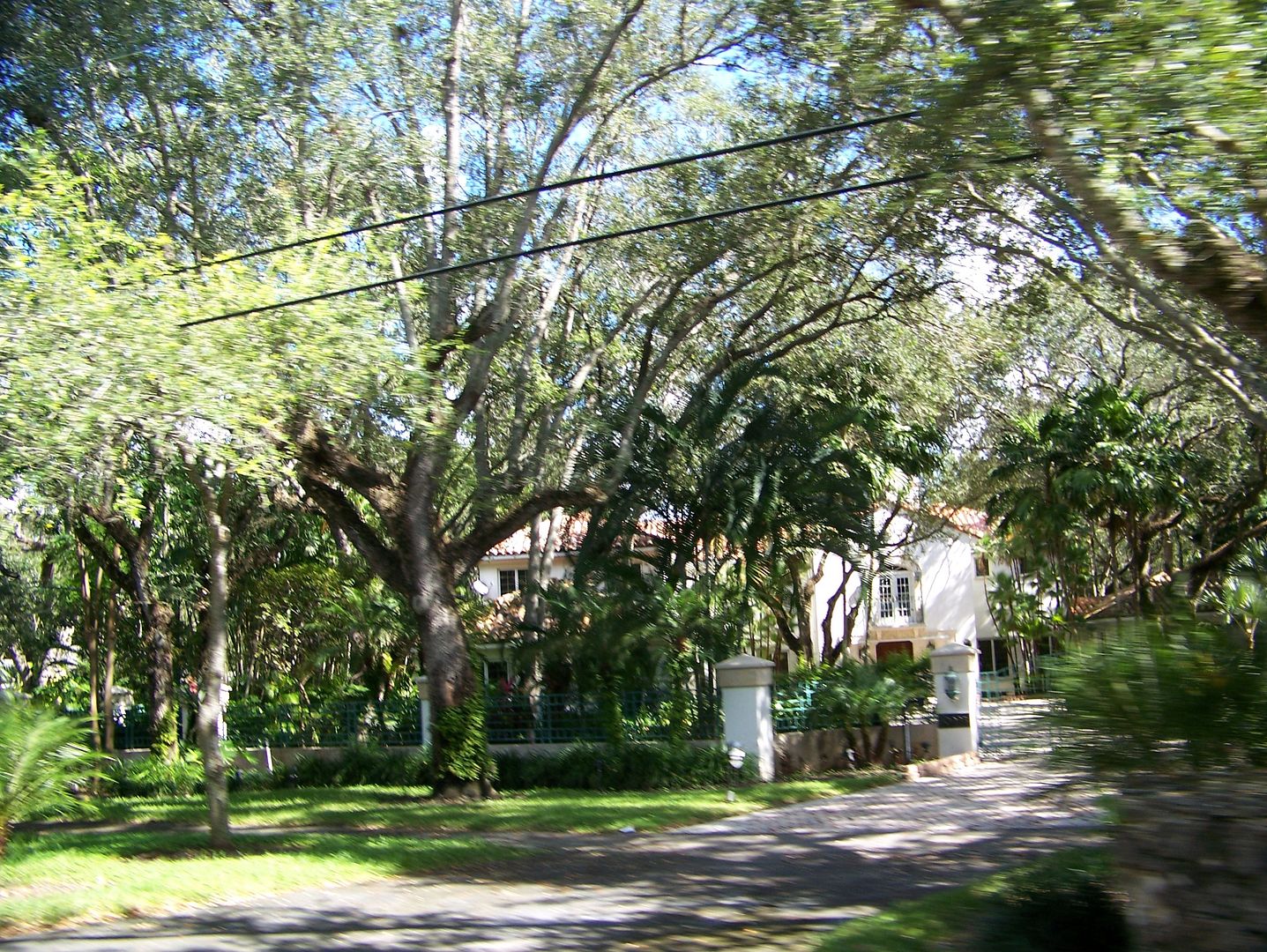 Here's the 77th Street Canal leading to the Atlantic just 1,000 feet beyond: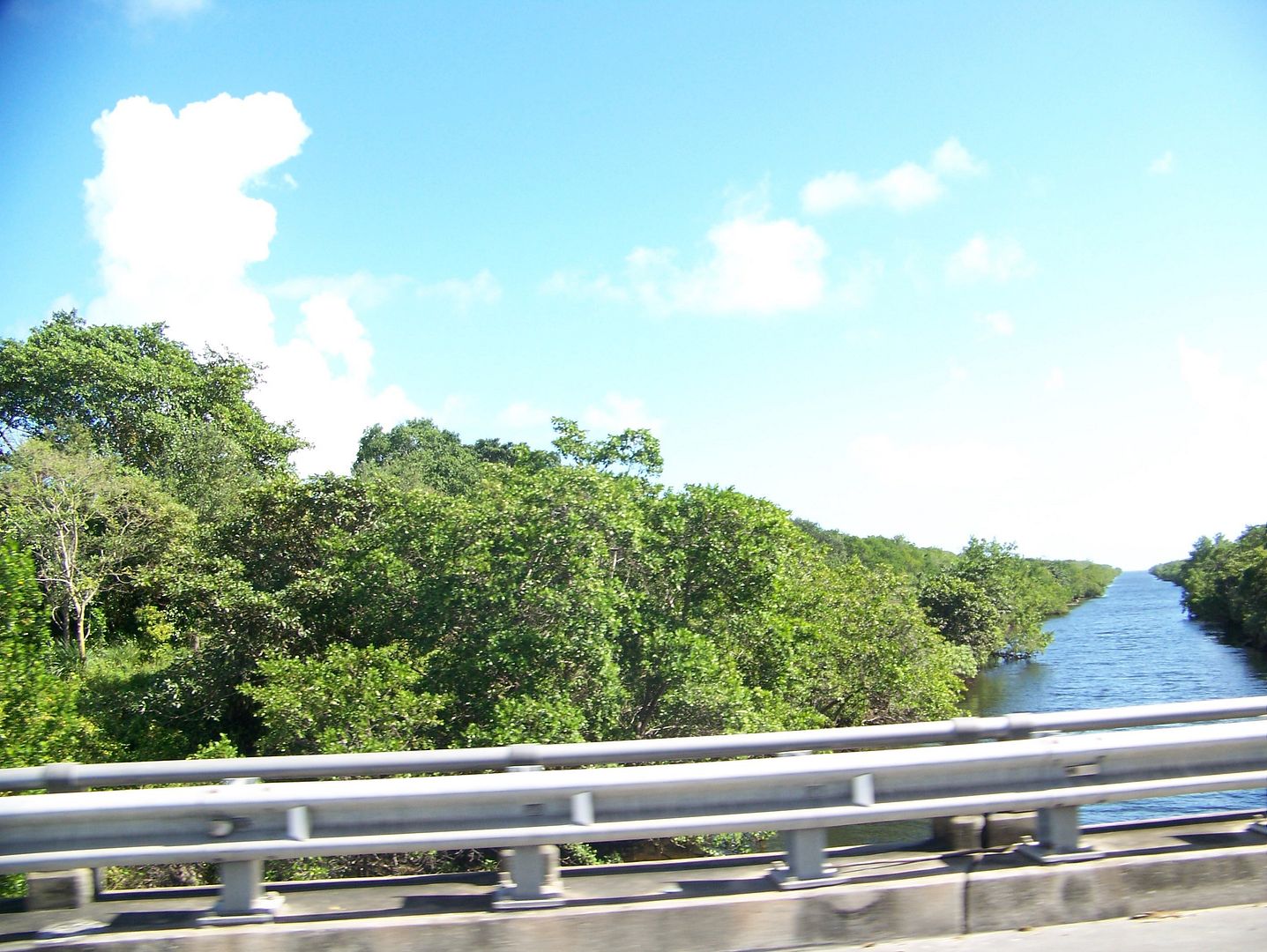 Now we are in the neighborhood: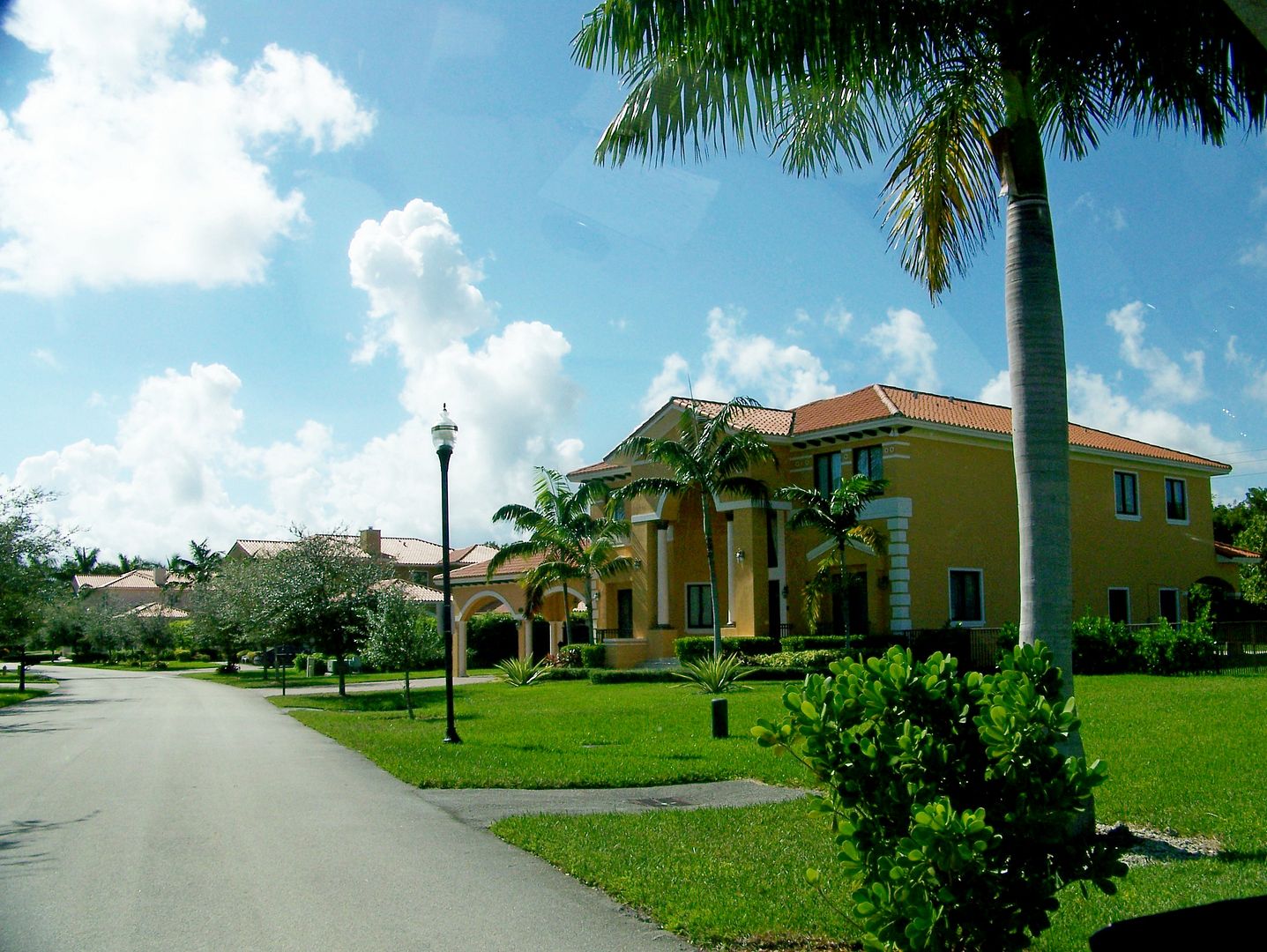 Practical, this carport lets you get into the house without being drenched by a summer monsoon, your house dude can go park the car in the garage behind . . . :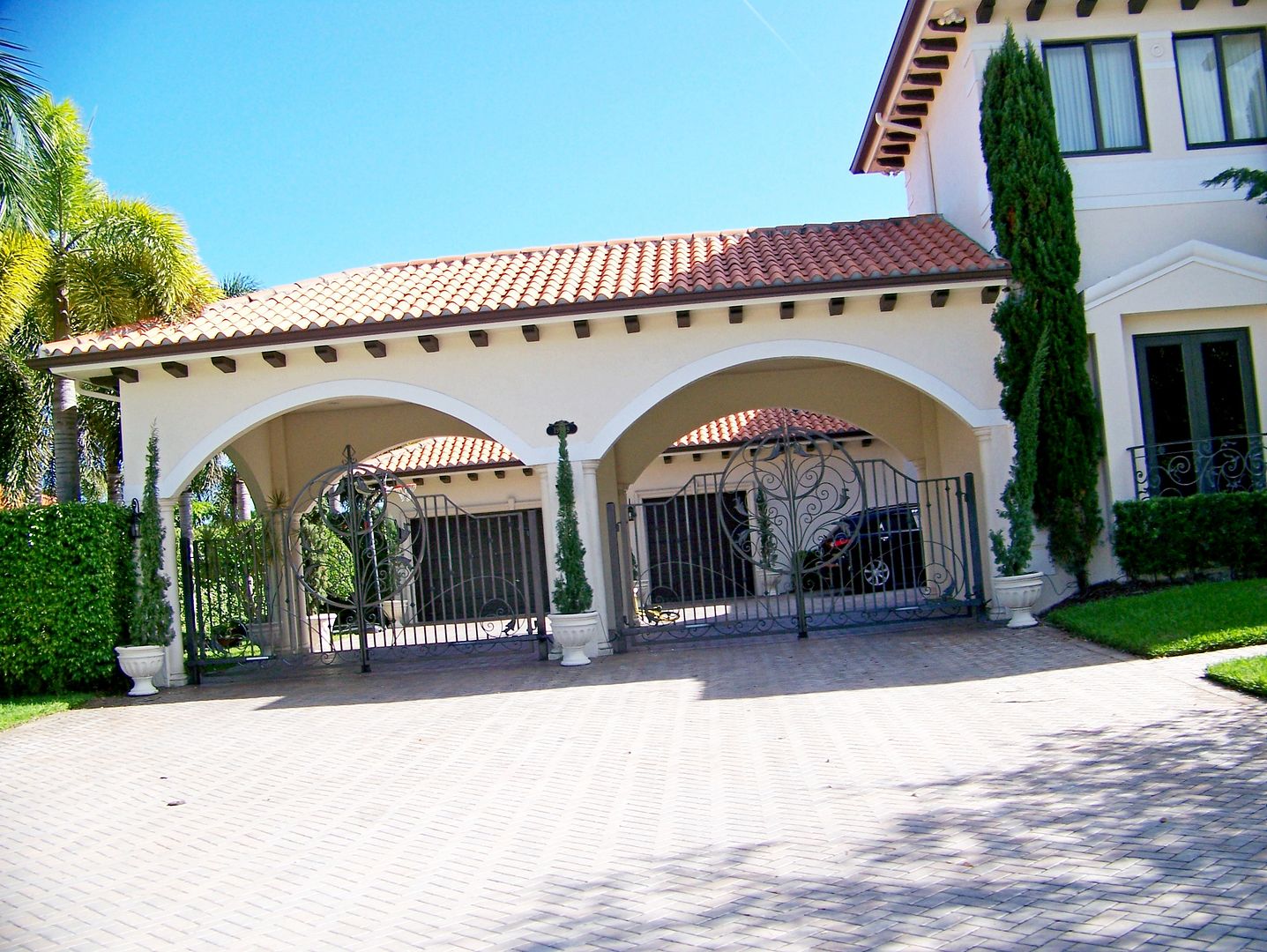 So I show up at this house, The Cuban Compound full of brothers and wives and kids and paintings and a Volkswagen bus, a most welcome friendlier bunch of unexpectedness not expected but most welcome :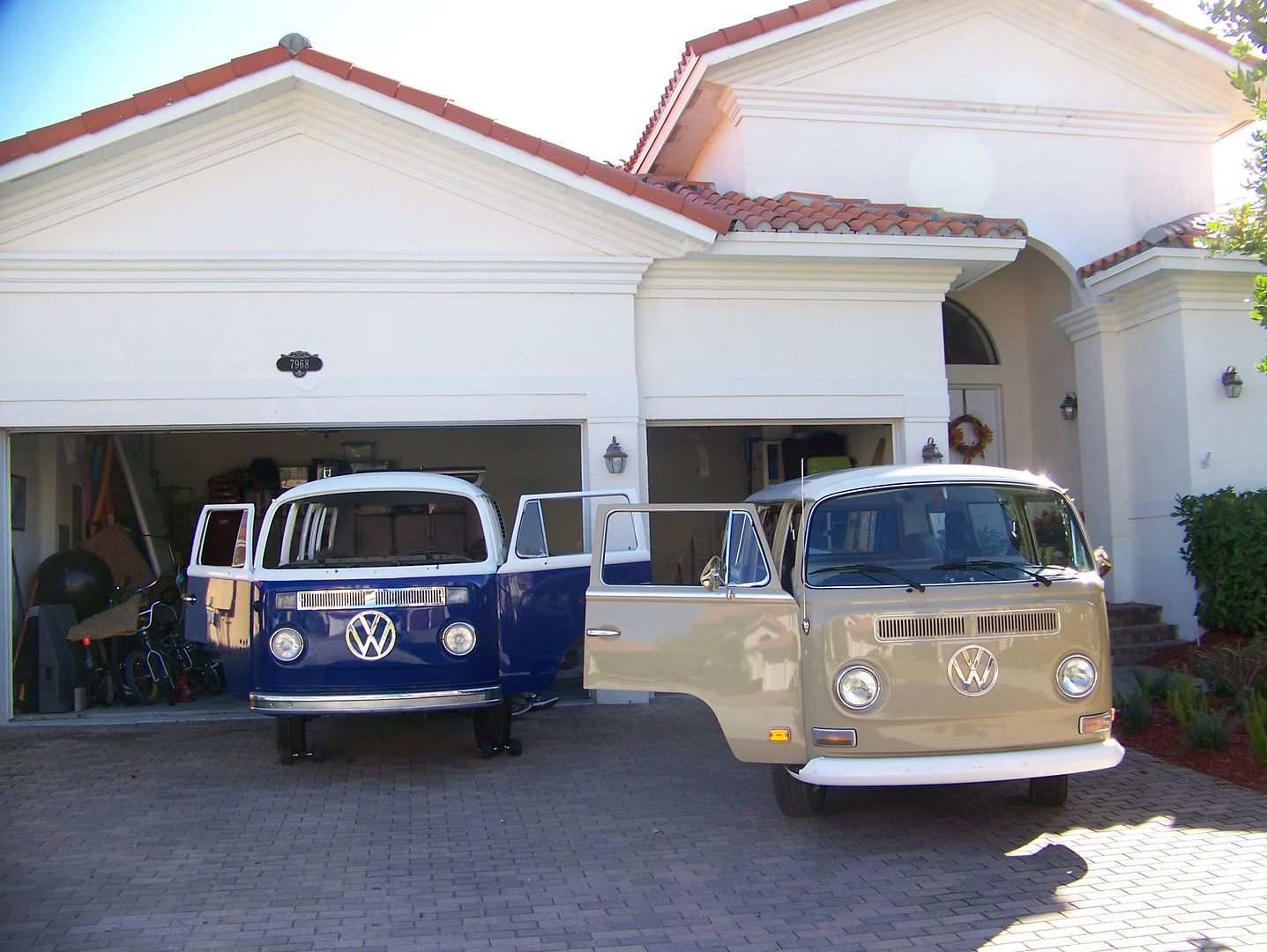 It is missing a few things, an engine for example, an Adrian Headflow Masters engine that is parked up in Valdosta GA where I refreshed my wiper motor. We discuss, we brothers Cuban and I, the parameters of our day's work. We discuss the minor irritations of our vendors and suppliers, we discuss the minor irritations of parts missing, and wires painted, yes, the dash wiring is all sporting a speckled white dusting of laziness. We embark upon a cultural exchange of politics and mechanics and religion and family and history and an investigation of Prior Owner workarounds. The previous methodology included cutting wires a lot.
"This President is, I am not going to say . . . "
"Let's pull the ignition switch, what are you not going to say?"
"Do I take out these screws here?"
"Yes, I like Obama."
"Yes, take out these screws here, or yes, you like Obama?"
"Yes."
"Hey! Victor! I need a screwdriver, the flat one, over there, over there."
"Please hold, your call is very important to us."
"These screws?"
"Where is the big wire going?"
"Pedí el destornillador grande , es por allí , por allí , justo allí"
"I LIKE Obama, he opened up travel for FAMILIES, he didn't buy into all that political posturing from displaced Batistas in Miami."
"Ho ho ho, our father is not going to want to hear that."
"Where's the ignition cable going?"
"Cable? It's just a wire."
"Es un hilo aquí , se llama un cable en español"
"What'd you call me?"
"PLEASE HOLD, your cable is very important to us."
. . . and we managed to get the dashboard in, we did replace the ignition switch, Ralph, Victor, Ray and I, and it was damn good fun, too. I left them at the end of Day One with instructions on how to install the fuel pump, and we set up the next visit to install the engine that was due to be here the next morning.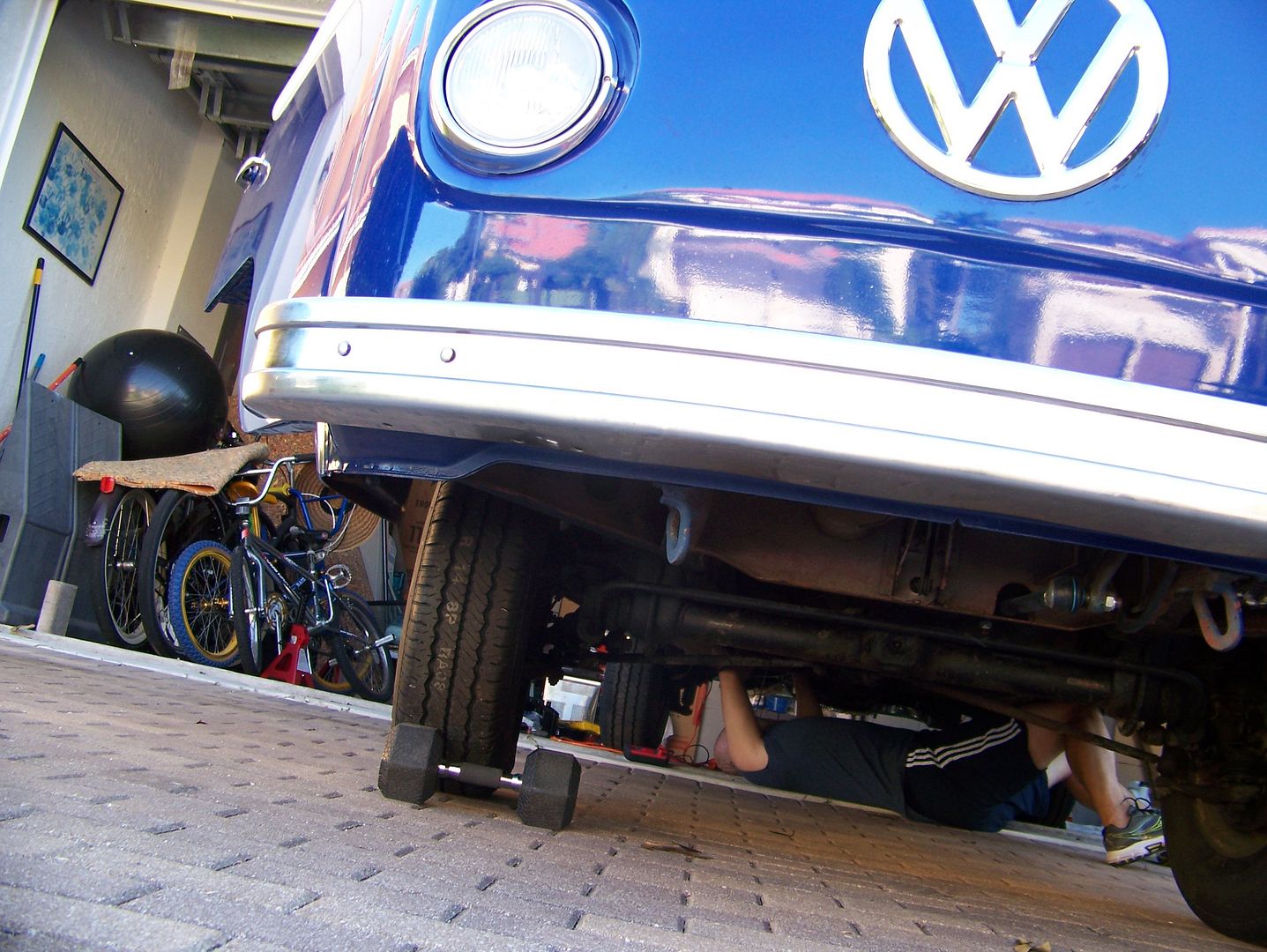 Next call almost didn't happen. Our againes513 of yesteryear's flywheel infamy has become a very busy vice-president of a quality home builder company. I had the note taped to his door and was just about gone when he rolled up, "sorryI'mlatehadtopickupmydaughter" a whole new beautiful 16 month old human since I was last there. We dived into his 1971 bus and I got to finally exhale, finally exhale, after a year of holding my breath from last year's infamous infamy of grinding off the wrong flywheel dowels.
[b]http://www.itinerant-air-cooled.com/ ... 207462[/b]
Ran FINE, the flywheel was
still
attached to the crankshaft, can you believe it? Then we got all jammed into a wiring fiasco up at the dash. Had to, the engine would not shut off with the key until the driver did any one of the following steps:
tapped the brake pedal
turned on the rear window defogger
pulled the emergency flasher knob
moved the turn indicator
"This is interesting," I observed. After removing the
air conditioner ducts
from betwixt the instrument cluster and well over-wired fuse box, we had to do our best in the 100* garage to sort out the wiring and posit, theorize, hypothesize and hydrate. We did manage to narrow down the possible sources of this rogue behavior to two wires atop fuse #12. Then we narrowed it down to the upgraded alternator. Only when we unplugged the blue wire from the alternator did we get proper engine shut-off. You want the physics? The alternator blue wire was sending electricity up the generator idiot light wire throught the bulb filament into the #15 circuit at the bulb base plate back to the coil. I know, the damndest thing.
A shout-out to the Koffee Killer Jivermo, THANK YOU for letting me station at the cottage to shower each night in blessed air-conditioned paradise. No WAY I could have put up with recalcitrant Volkswagens four days in a row in that summer heat wave otherwise. But the next morning came up quick, and I had to get back to the Cuban Missing Crisis, the engine damaged in San Diego, returned to Adrian for repairs and sent back out but with a speared oil container leaking in it causing a red flag for Fed Ex, but here it was, on the floor in the garage. The Cuban Brigade had done a splendid job installing the fuel pump and preparing the bell housing for this engine. We noted a few anomalies with the Headflow Masters engine:
a
) what the @!*%# was all that foam injected in the fresh air ducts of the fan housing, and where were the flaps and cover plates that should have been there?
b
) why is the alternator bracket welded the !@&$ onto the heat exchanger?
c
) what, what, what, what happened to the heat exchanger that it should be all welded at the #3 port?
d
) swivelfoot adjusters? I don't see any . . . I see lash caps,
lash caps?
e
) heat ducts, the heat ducts from the exchangers to the heater control valves, they are in California?
f
) where are the lower tins? we need the lower tins
g
) thermostat was all expanded and dented and sandblasted over the damage (thus clearly known to be damaged at the time of installation, cable off the wheel, when put back on the wheel, the cable was adjusted to have the flaps closed when the thermostat was fully expanded
We decided to write a list. Had lunch.
Engine glided in after we pre-emptively loosened the pressure plate and nudged the clutch disk to exactly centered. I cannot replicate the conversation that danced around the garage as we proffered the engine to the bell housing, but
"Please hold, your engine is
very
important to us . . . "
"Up more."
"Here?"
"Here."
"It is too far right?"
"Who's right?"
"Whose ever right?"
"Whoever's right."
"MY right."
"It doesn't MATTER, I will deal with it, up up up."
It went in beautifully.
At the end of the day, we could not get the damn oil pressure light to light at the dash.
"It is a no until we get it." Ralph, my electrical compatriot of great focus and determination was on it.
We finally determined that the pressure sender the new pressure sender from Adrian was no good, here:
h
) oil pressure sender is no good
and I triumphantly emerged from a badly chaos-riddled Chloe with a new Hella switch. Then we broke the damn thing off right the hell flush with the case. Yeah, it broke in half, and we were not exactly reefing on it, promise. Apparently the Universe has decided to punish my carping little ass by destroying a Headflow Masters engine with my bare hands. I almost cried when the Cuban Fire Brigade just sprang into action,
"We're on it! Please hold."
"Get an EZ Out, Home Depot!"
. . . and two brothers blasted out into the night to go procure a reverse tap.
Ray (VWTreasure himself) and I were treated to lasagna in the middle of this catastrophe. I spilled mine onto the engine a little.
"We'll tell your brothers I vomited due to profound anxiety."
Slammed a diamond point chisel onto the broken stub, don't contaminate the gallery, buddy. Then I managed to tap that horrid little stump out of the engine with a sharp little straight chisel, "thank ye VW gods", and looked at my new sender with a sharper eye. It was not a Hella after all, it was not a nice steel Hella switch that I took out of my Hella box that said "2" written on it in my writing. It was a BOSCH, and cheapass potmetal non-magnetic Bosch, I used to LIKE Bosch: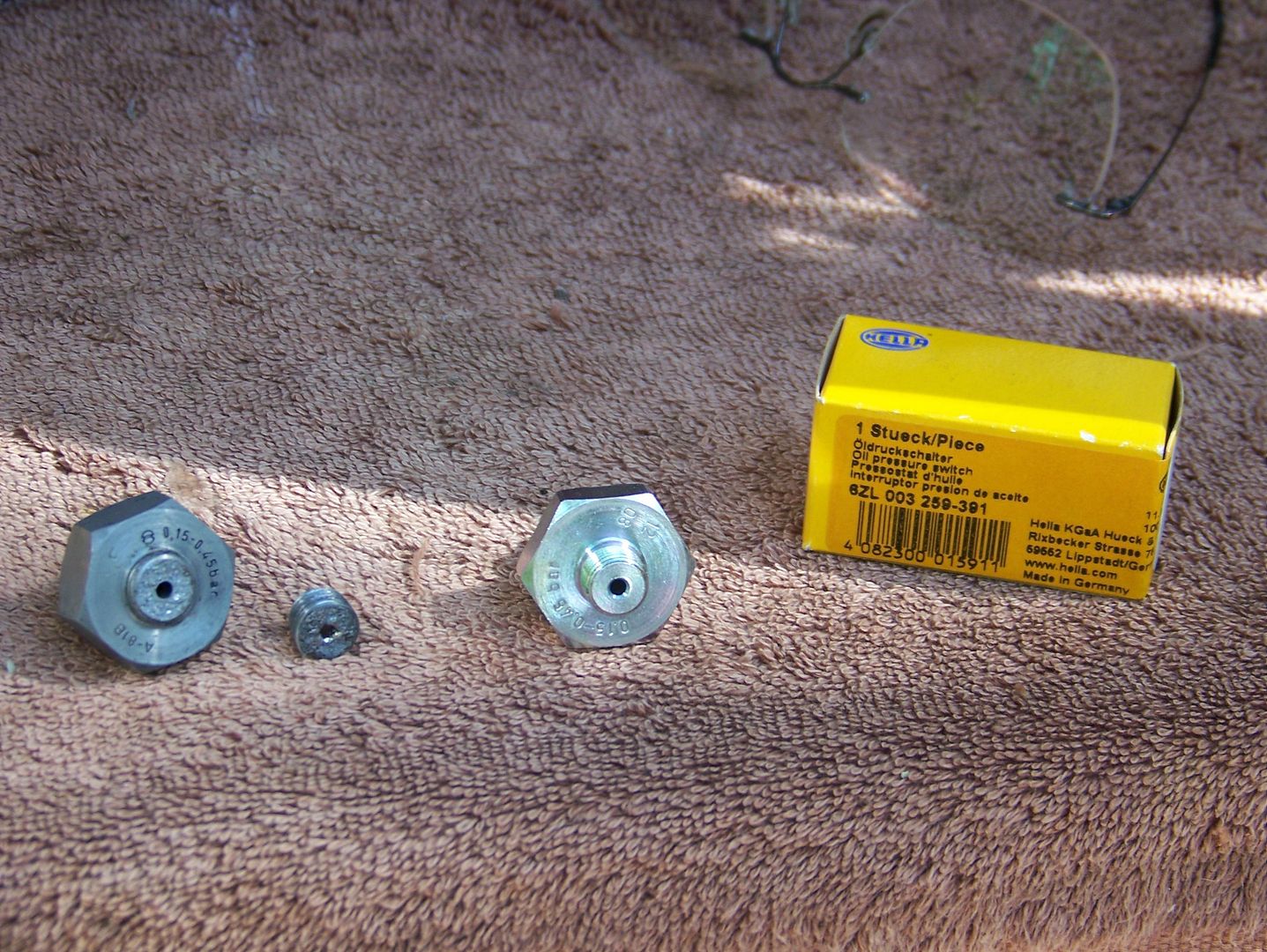 We called off the brigade, and they came back to the house and we all looked a bit beat, but I was exultant. Wouldn't you be? I was exultant in the knowledge that I did not have to call, "uh Adrian, I destroyed your engine because your oil pressure switch was bad."
We looked around at the garage, so much to do yet.
"Let's put in the windshield."
"No my friend, we still have wiring to deal with, look, it is easy without the windshield."
"Let's do a side window, the sliding door window."
VWTreasure brings up a side glass and the vent window. I remember these vent windows, oh yes I do, from long ago last November and December. Ray's vent windows were not ready for prime time.
"Let's do the tailgate glass."
Now that is doable and it goes in with a new seal just as nicely as you could ask for at the end of a long day, using the parachute cord purchased from the hardware store in Pensacola. Everybody admires this easy essential operation that took all of three minutes.
It was decided that I would take Jivermo's day for this setback correction. I bought two new HELLA switches the very next day at The Wizards and had a nice chat with Enrique, the same Enrique who visited againes513 last year when I had sawed off the dowels. My God, Enrique must think I am some sort of walking Annual Volkswagen Disaster Dervish. "Hi Enrique, I tightened a goddamn oil pressure switch so damn tight on that stupid engine I twisted the b*tch clean off, gimmee another switch." He was very kind, complimented Chloe, and I went back to the Cuban Bay Of Digs to clean up this job and get the engine running, please please, please.
Hey Ralph, they trust me to tell the truth around here, I DID mis-attribute the wiring in the engine compartment and RALPH found that what I ASSumed was the ex-progressive choke wire was actually the oil pressure light wire, and so . . . . . . . we had ignition, we had idiot lights galore, we had , um, fuel pump after we re-wired the American wiring colors (brown was American power "red" not German ground > black was American ground, not German ignition power) and the engine started to cheers from the gathering. We broke in the engine to a lot of popping and glowing orange inside of the K&N air filters, these dual Dellortos breathe so big that there is not much air flow at idle.
VWTreasure and I drove around the neighborhood, heralding our victory lap with Adrian's nasty little
i
) exhaust leak. He drove us back to the garage, "that is the first time I have driven this bus, a bus."
I like the tasteful application of "bling", I think this bus has a good life in front of it, and I enjoyed all of your company. And to the forum, we will get the list taken care of, one step at a time.
Nos vemos en la próxima primavera , amigos
Veeeeerrrryyyyy tired, I went back to the Jivermo Paradise Cottage for a shower. Next day's appointment was exoticdvm's fresh engine rebuild disassembly to fix sticking flaps . . . . .
Colin