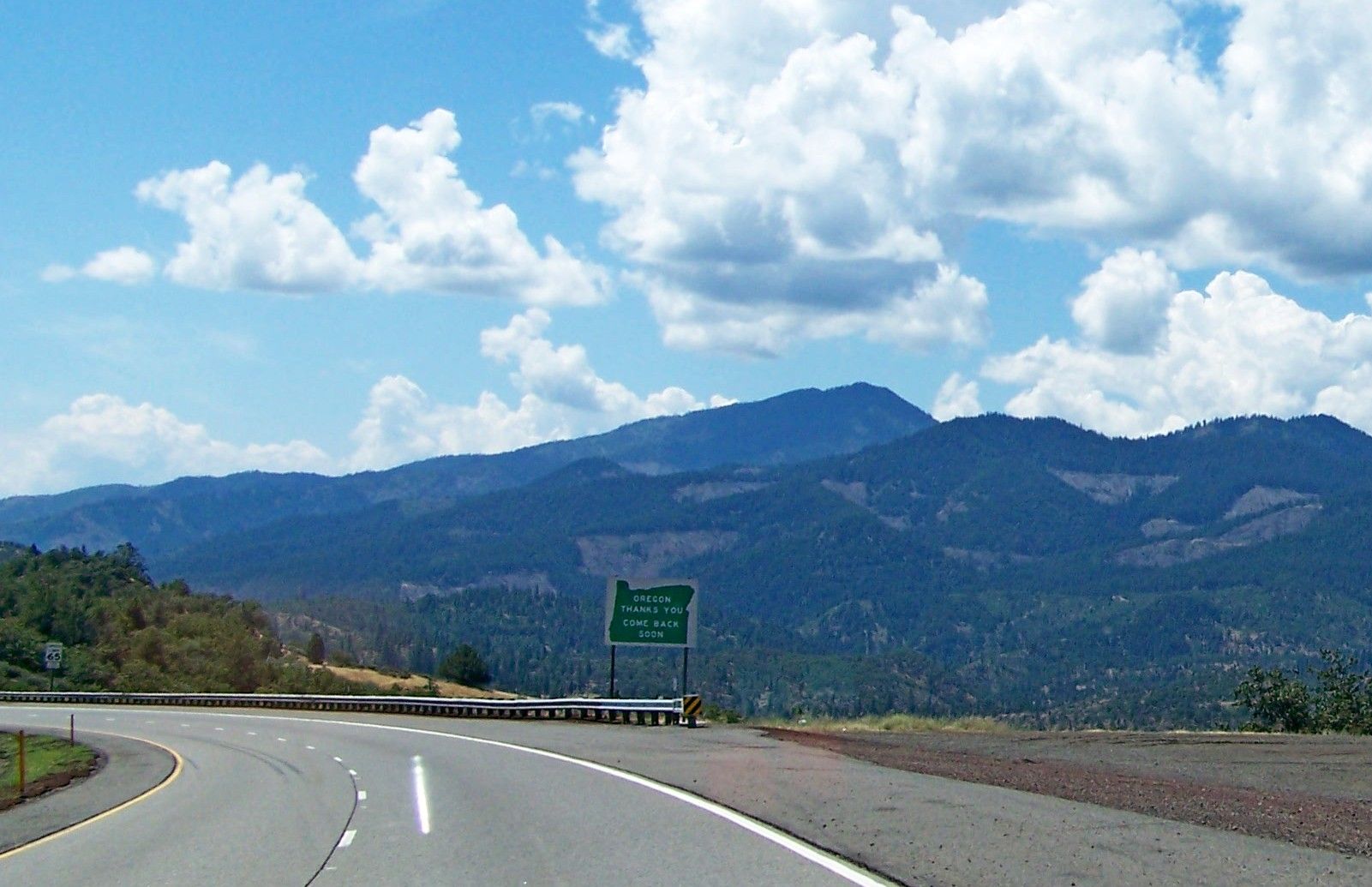 I took old 99 I think it was over the Siskiyou Pass. I did not traverse the "Siskiyou Summit" on Interstate 5 at a mere 4,310 feet elevation.
Nope.
I took the higher road, as per usual . . . coughcough:
I had no idea this was gearing up to be a record hot day. I blew down an exceptionally high exit number (Exit 796, take that, Texas I-10) and removed the rear apron in preparation for painting it. After much sanding and clearcoating of the metal latch + screws, I drove to Yreka CA with the apron sitting in front of the middle seat swathed in tape and newspapers and the engine hatch swinging in space, and the engine eating its own exhaust:
Painted the apron here perched aside a mountain ravine up on Highway 3, six miles from Yreka where the temps were a modest 90* This hill was stupid steep I was painting the engine hatch seal side at eyeball level while I was painting the engine cut-out below my feet. I can't figure out my decision-making sometimes: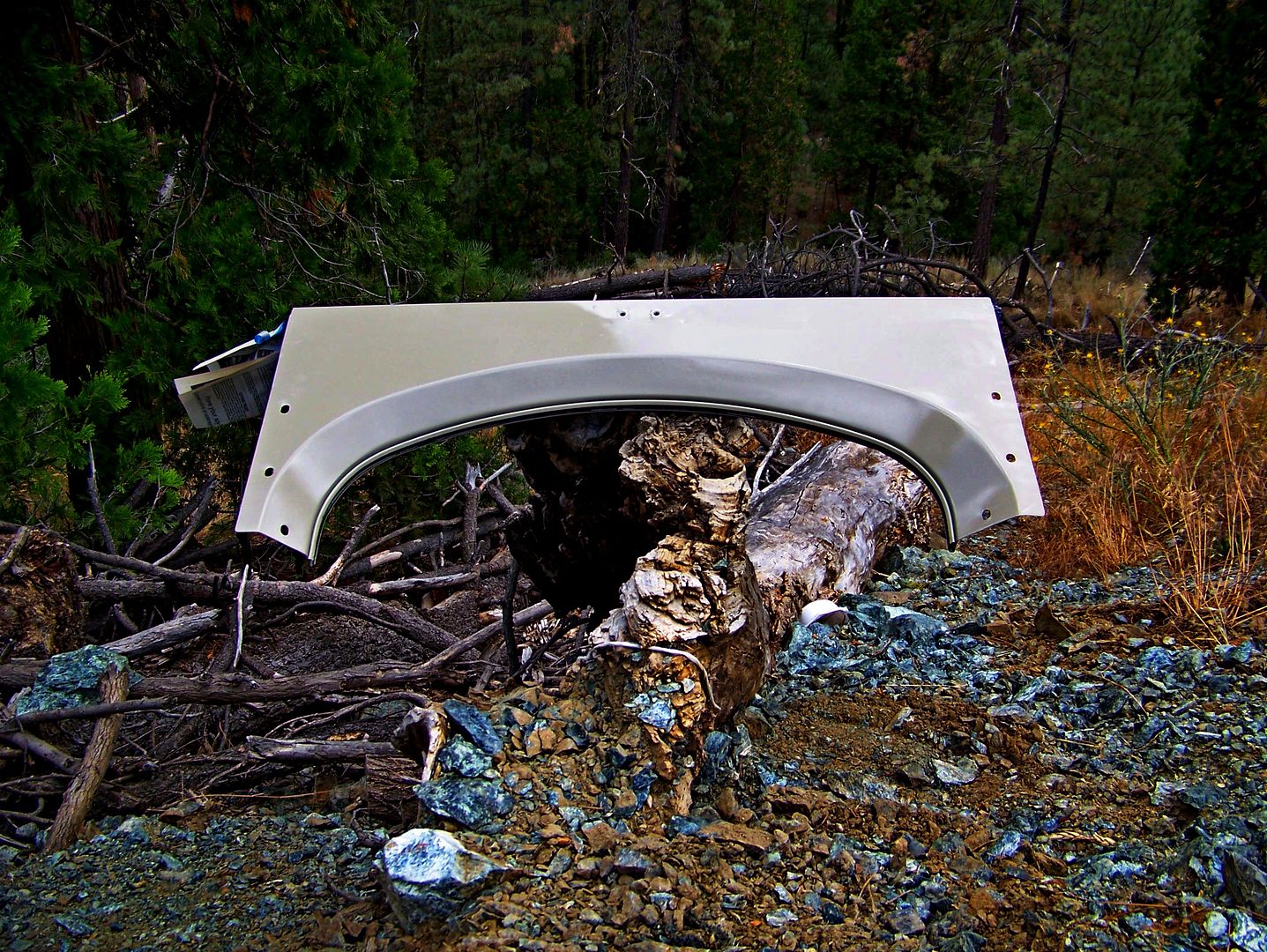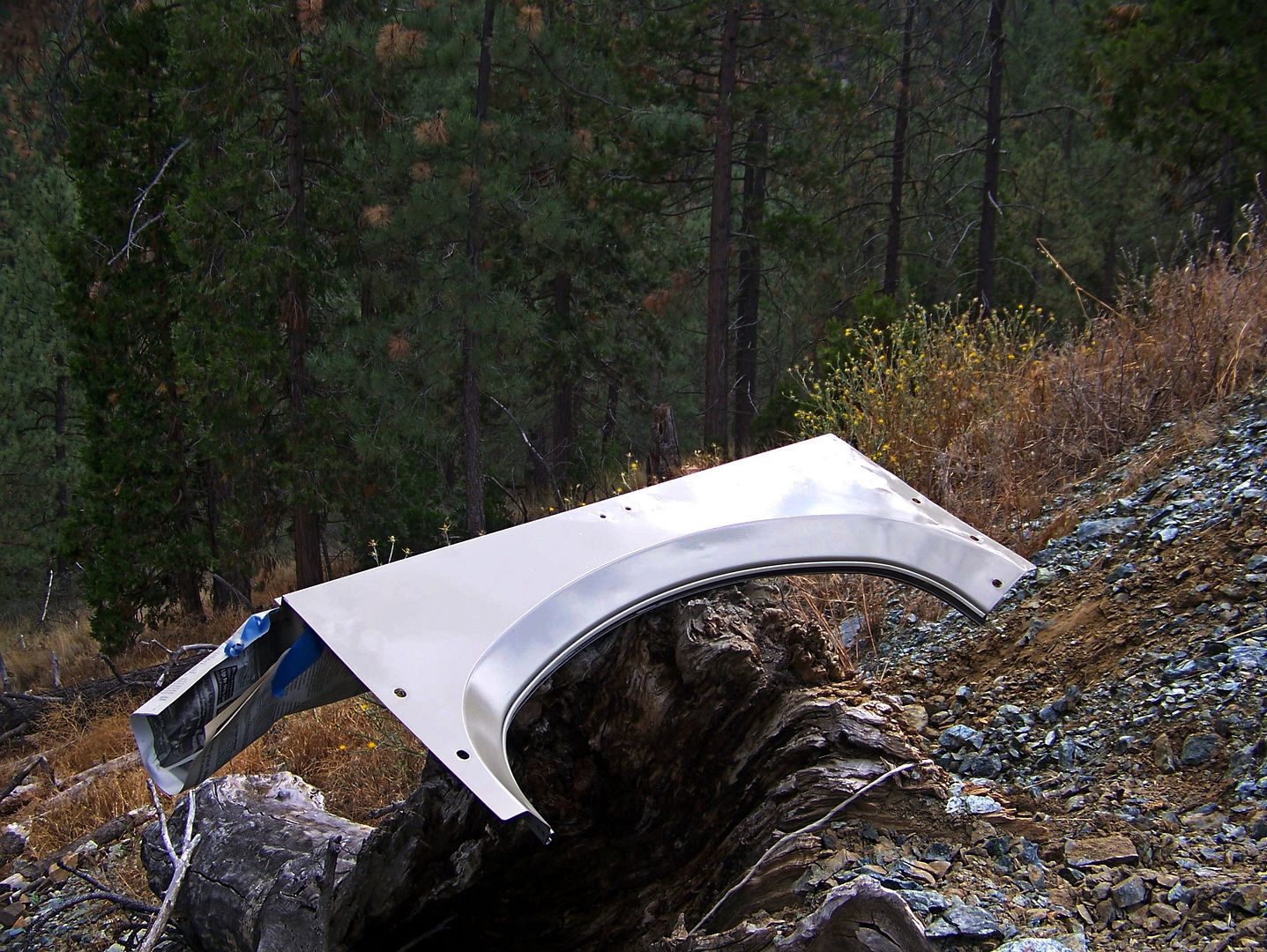 Drove to Weed, at which time I thought it best to put the drying but no longer tacky apron back on the car. Here's the thing, wouldn't you have thought that the apron and the seal and the engine hatch seal would be critical to engine cooling? Yeah, they are.
403* at 90* ambient with none of the above installed, but just 391* max at 106* ambient in Redding.
I tried fabricating a new seal out of some foam tape. First I cut the Bus Depot hard cracking rubber abomination down to half-width so its bubbling in the corners would be gone gone gone, glued the square foam to the engine's rear tin, then applied the thin wide foam tape to the square foam. I figured that the apron would bend the wide tape over as the apron was offered up: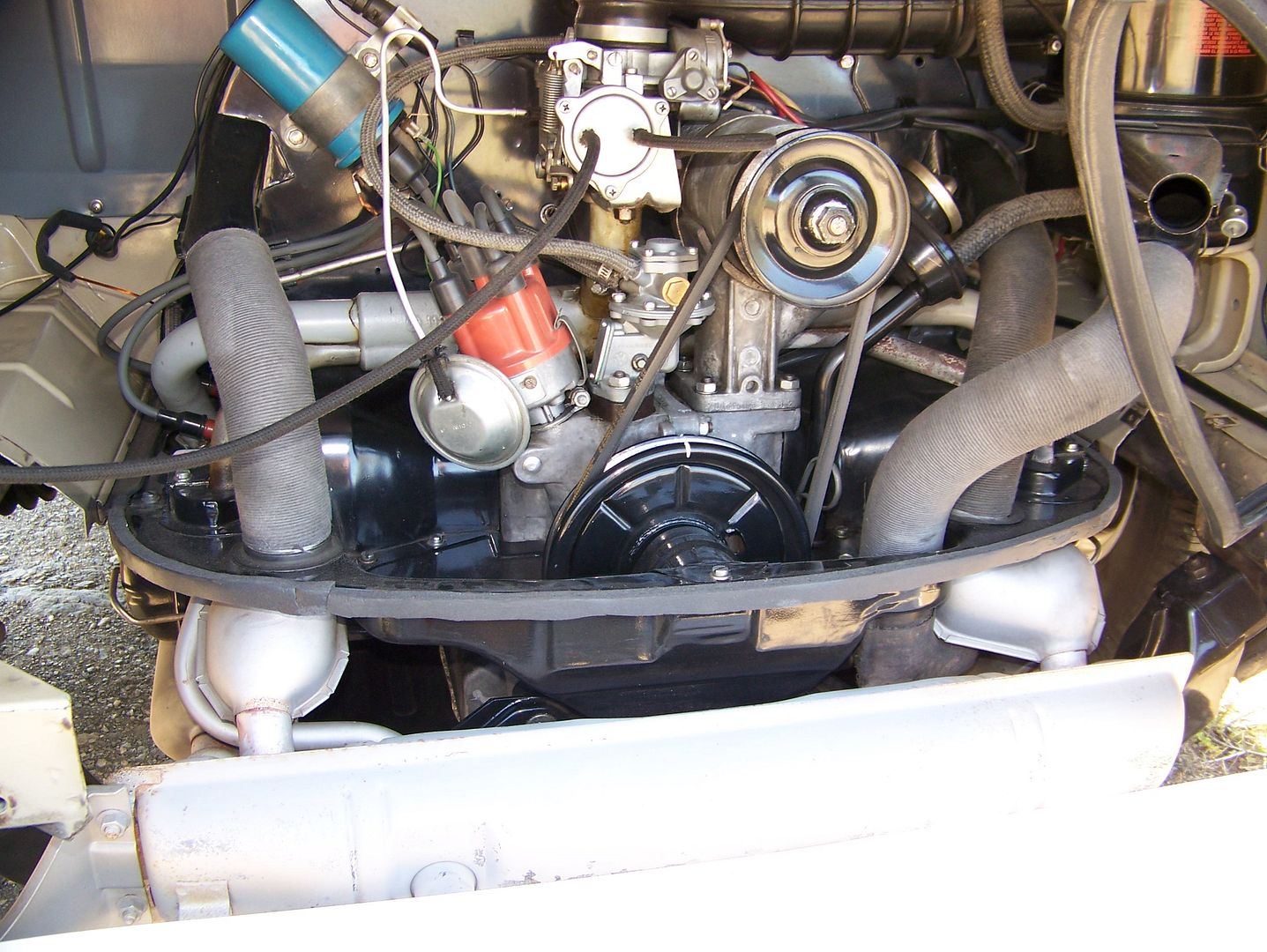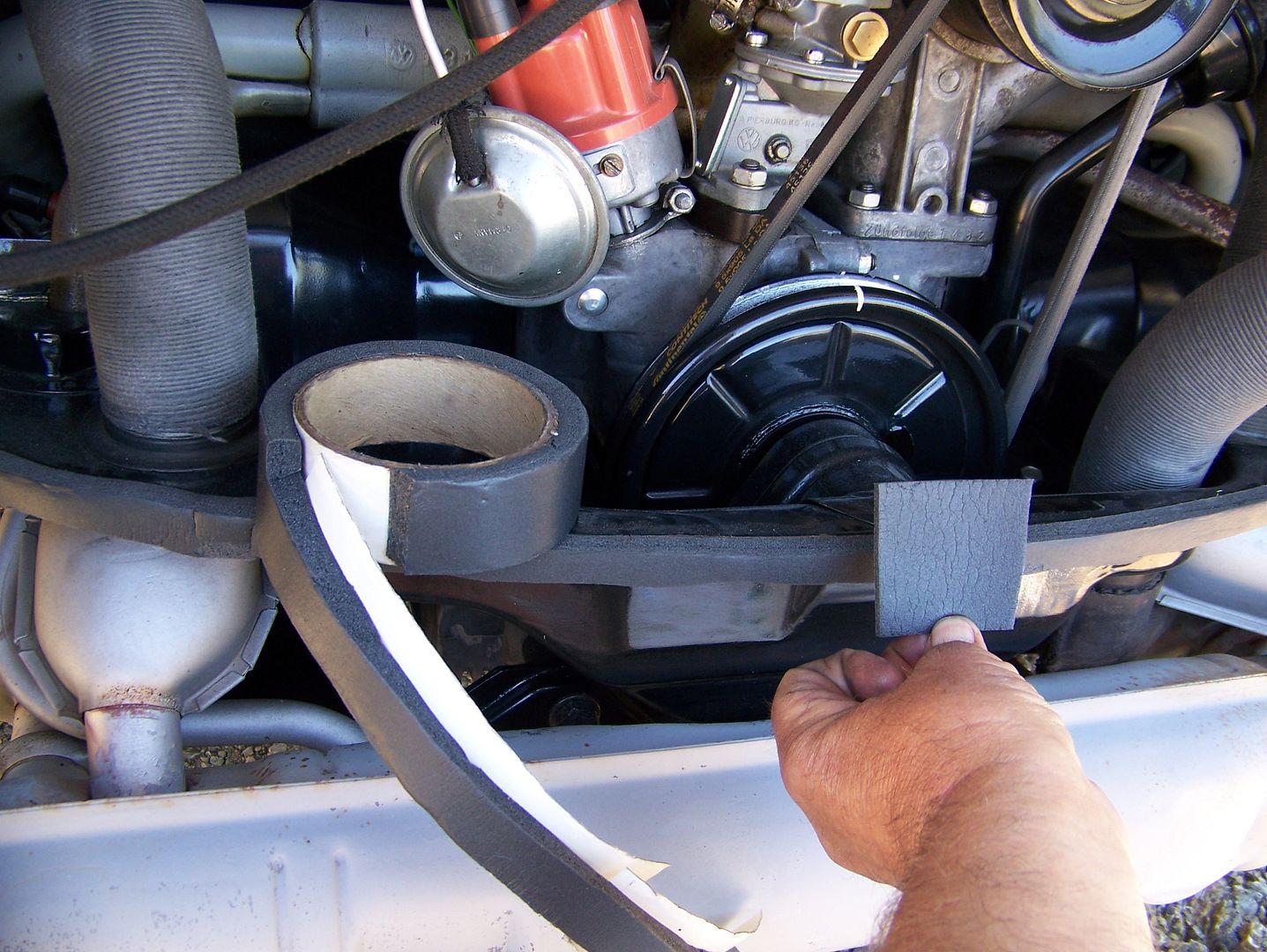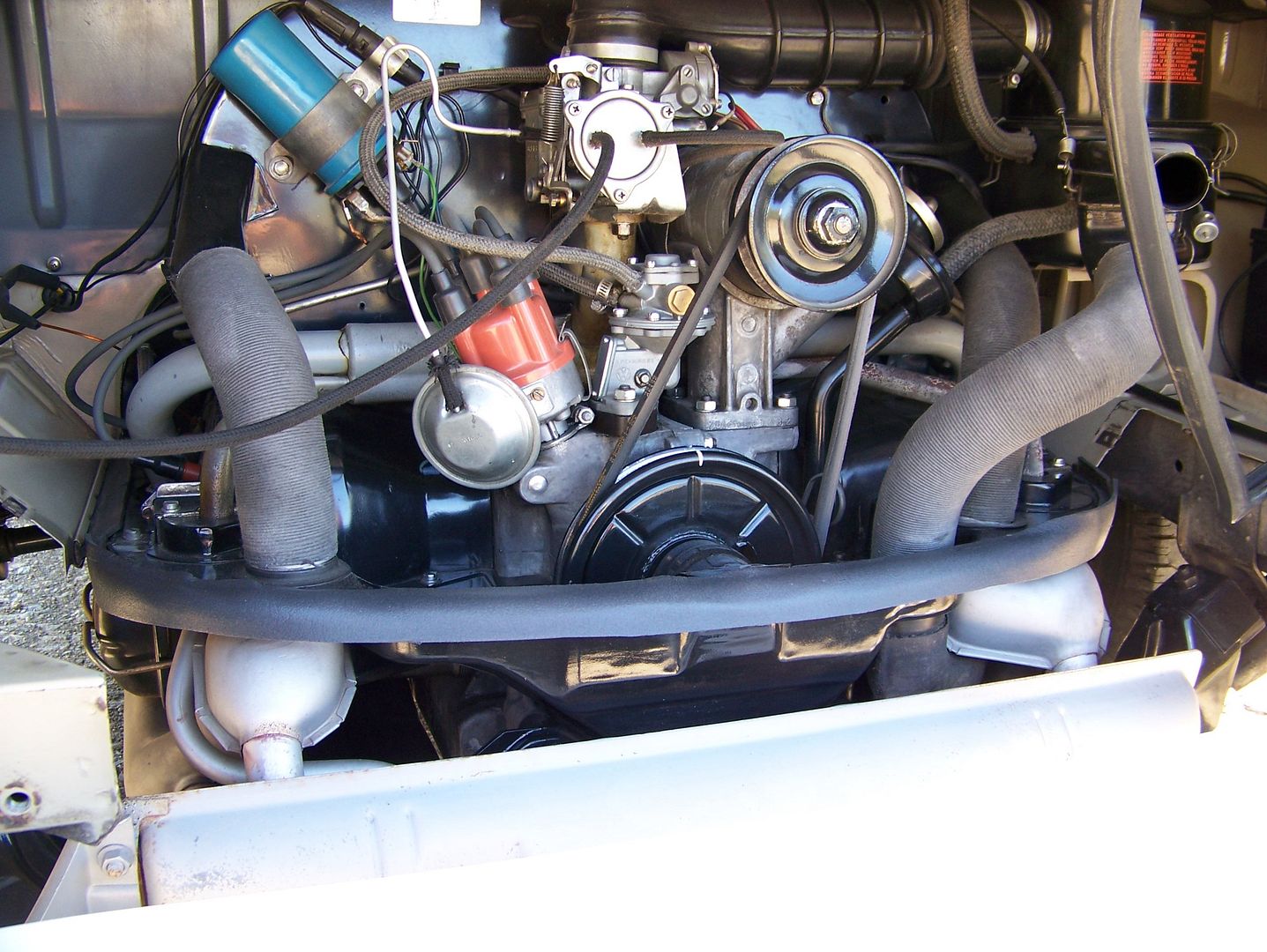 As I was industriously at work, a Dodge Ram with camper shell came up the dirt road and just died to a stop. I was expecting some "you can't work here," but the guy said that his "G@!D D*$!N Dodge always DOES THIS on HILLS." He watched me finish touching up the apron bolts and dusting the engine compartment (so I can see new dust incursions):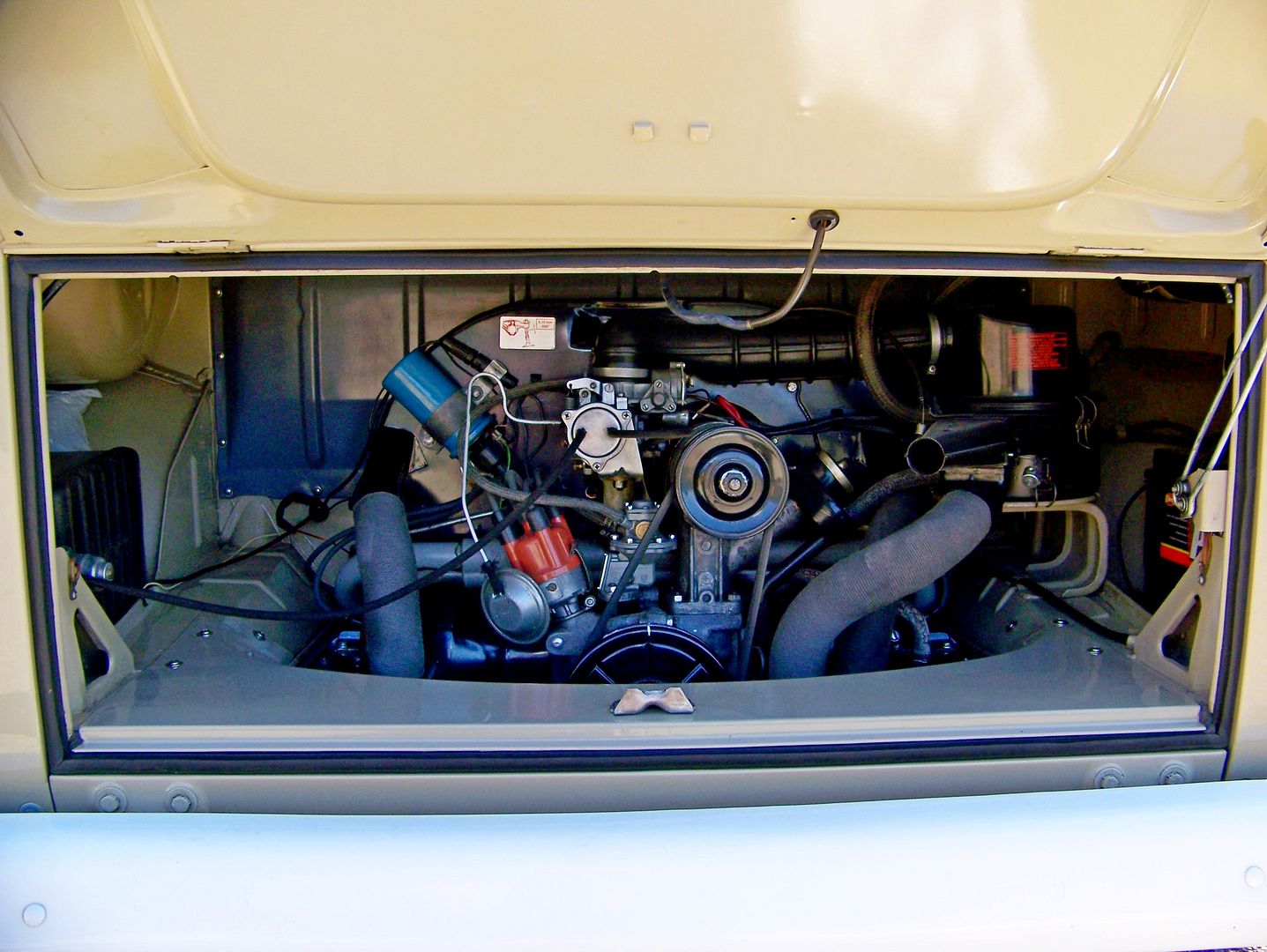 "Shoulda bought a Volkswagen," I yelled out to the guy as he sat there waiting for his fuel pump to cool down. I shoulda raised a little more fuss at Bob's Paint Land, this paint is no match: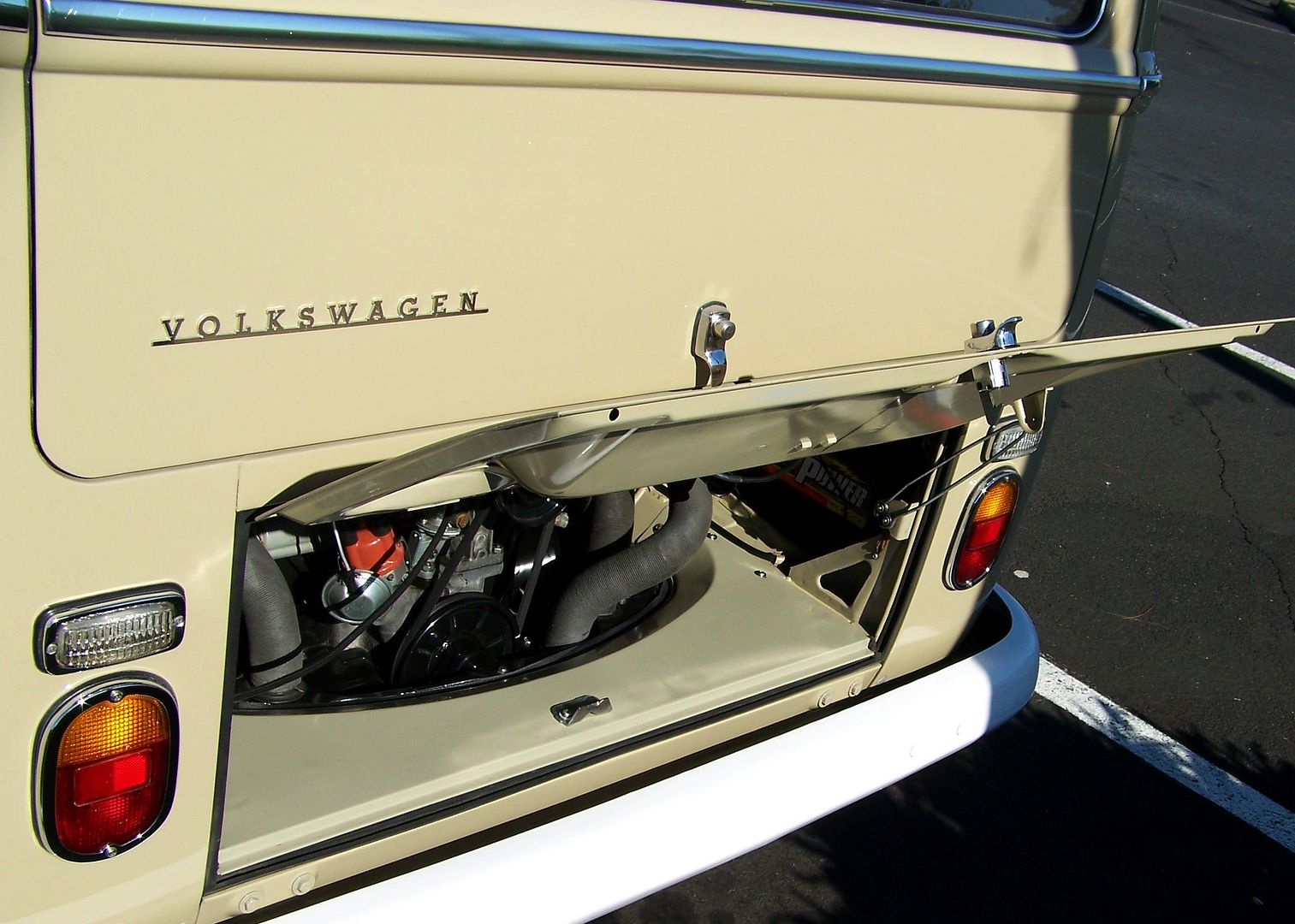 Look at this! Way too black, way too much white, hardly any brown. The dots on the far right are my own mixing with the too golden Pensacola Sherwin Williams paint. :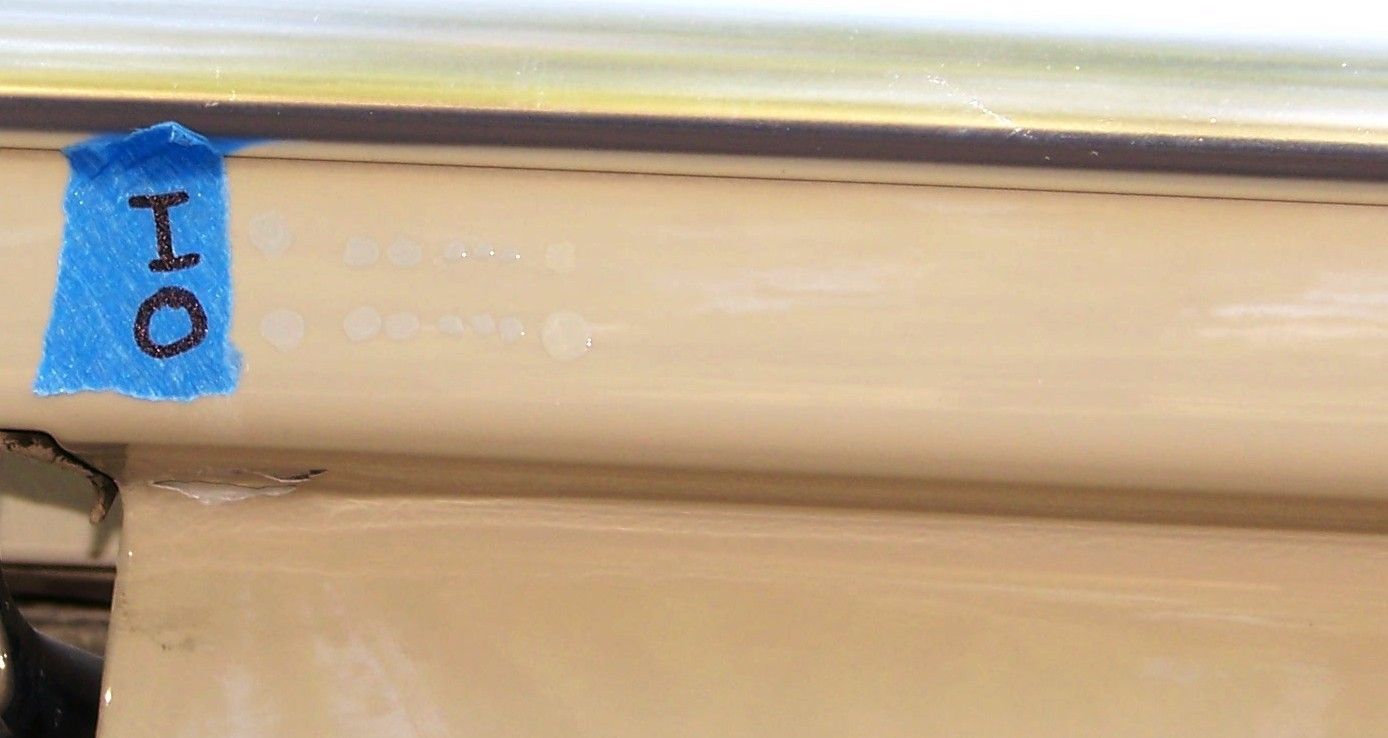 Did the paint match test here in Weed CA, close to Mount Shasta: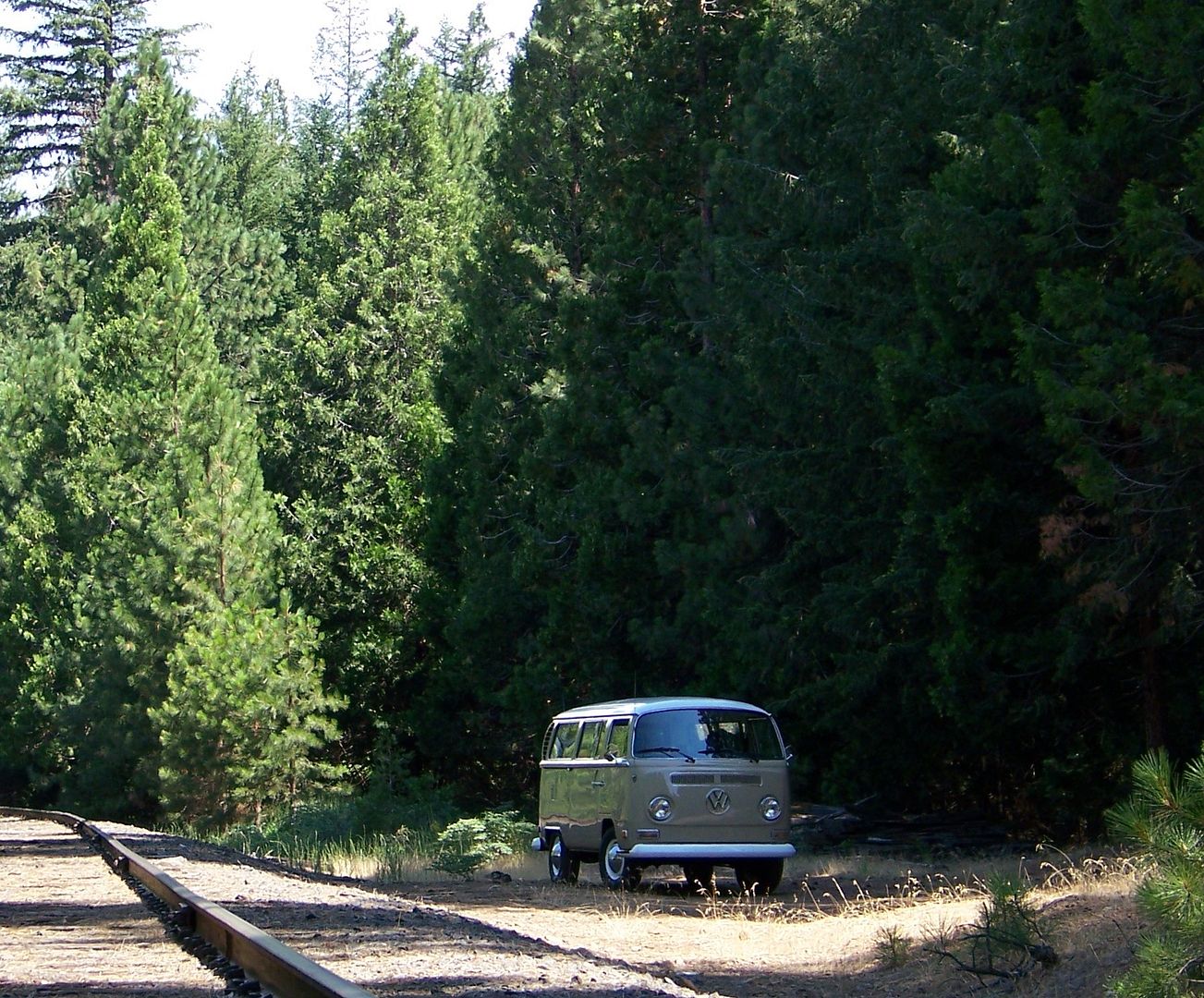 Caught a Kodak EZ Share "reel telefoto-like" shot of what may be the last July snow you'll ever see on Mount Shasta: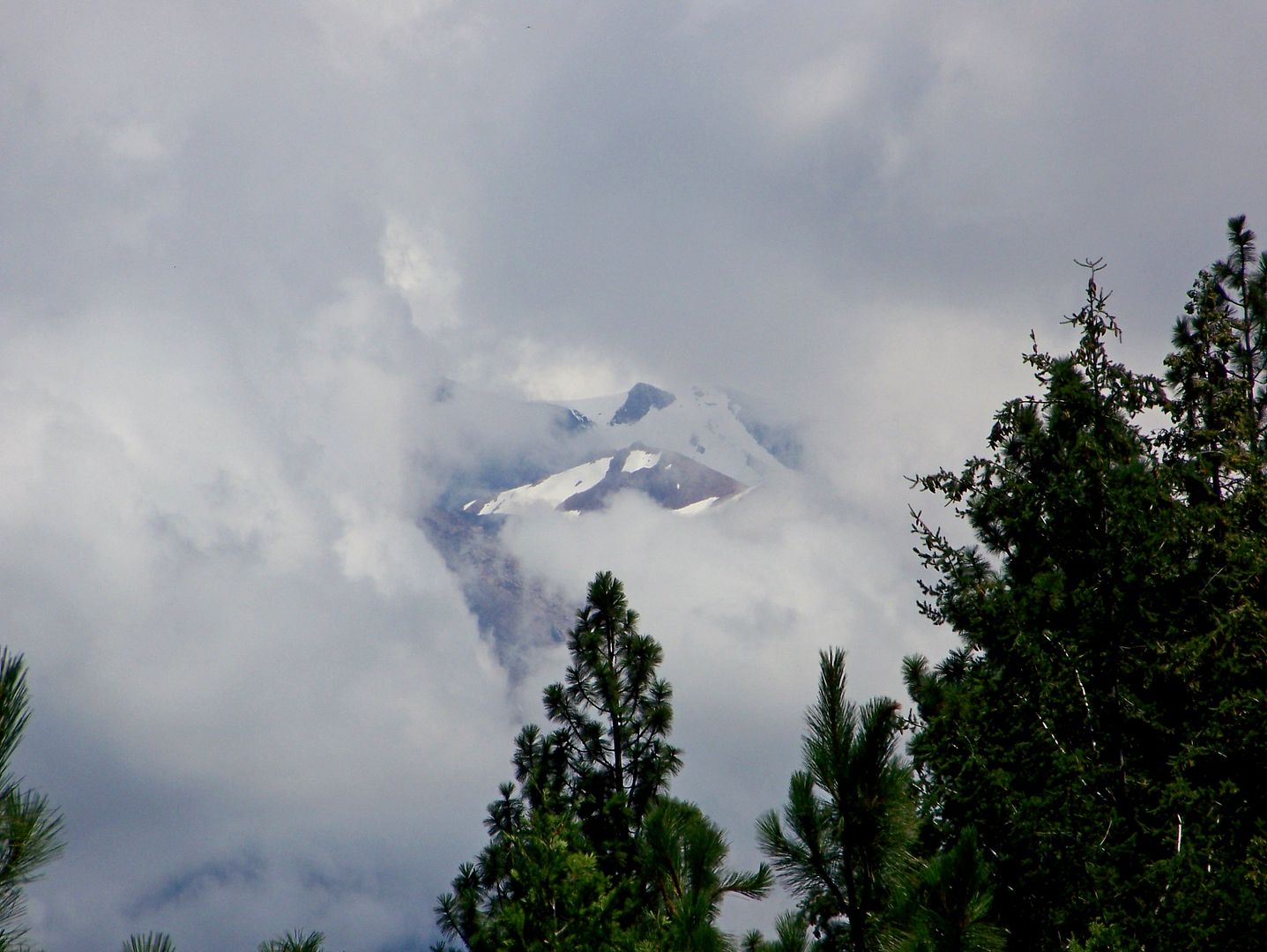 and this will be continued. I got problems with wheel balance and brakes now with these new tires in Eureka.
Colin
p.s.