Columbia Gorge on the way to Walla Walla.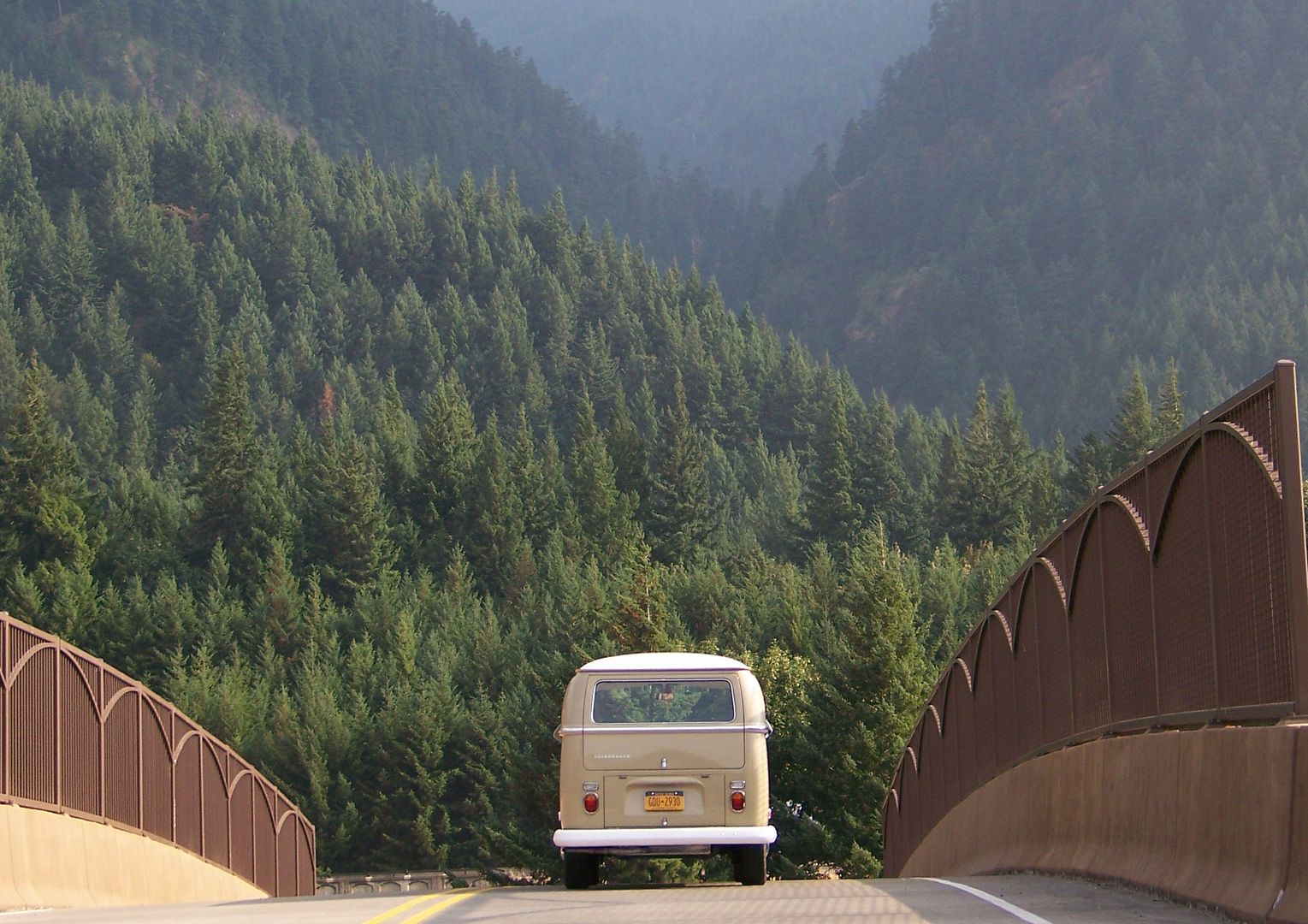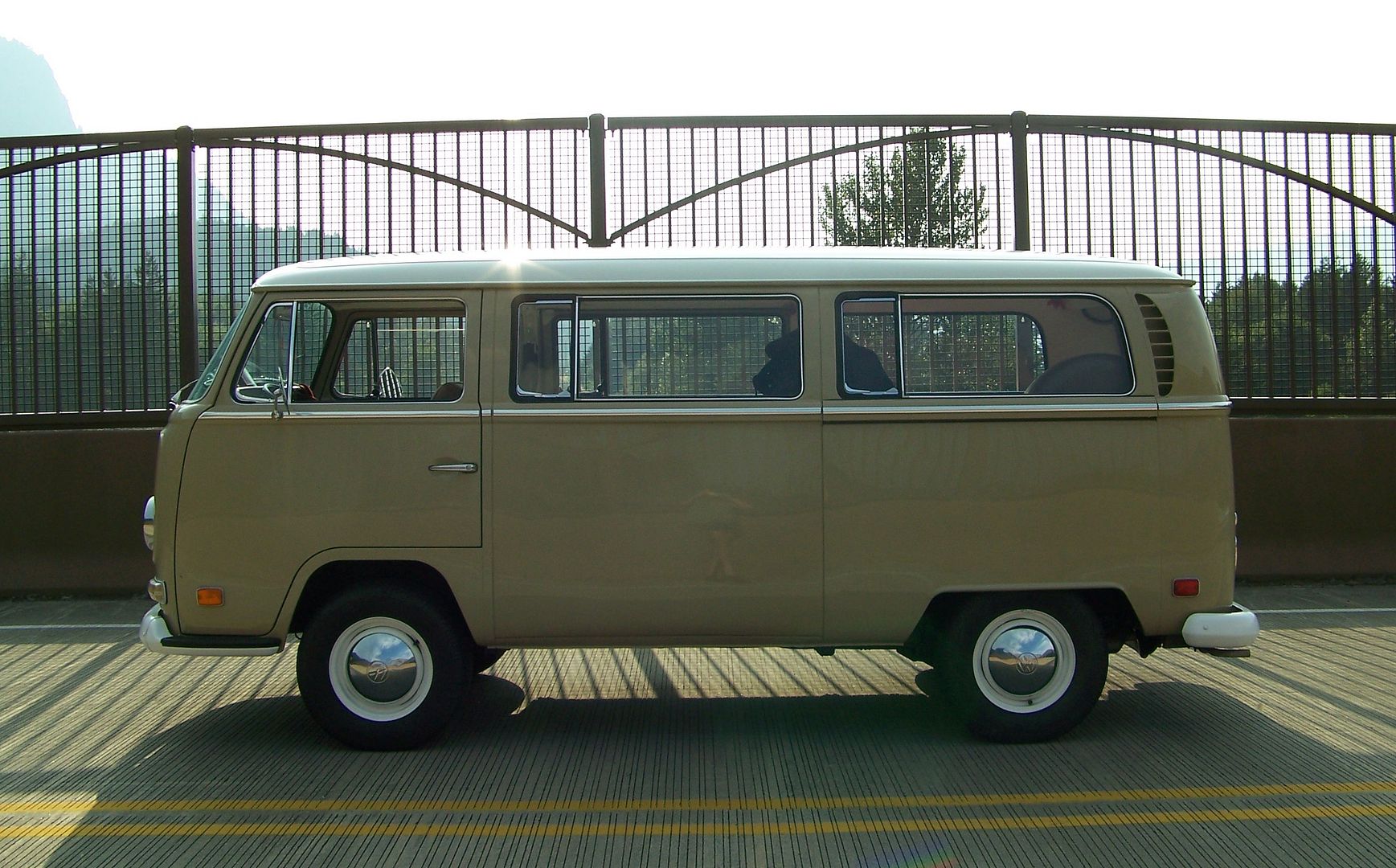 Views like these inspires some ancient recognition out of my cells:
This is the Ochoco (?) Valley east of John Day: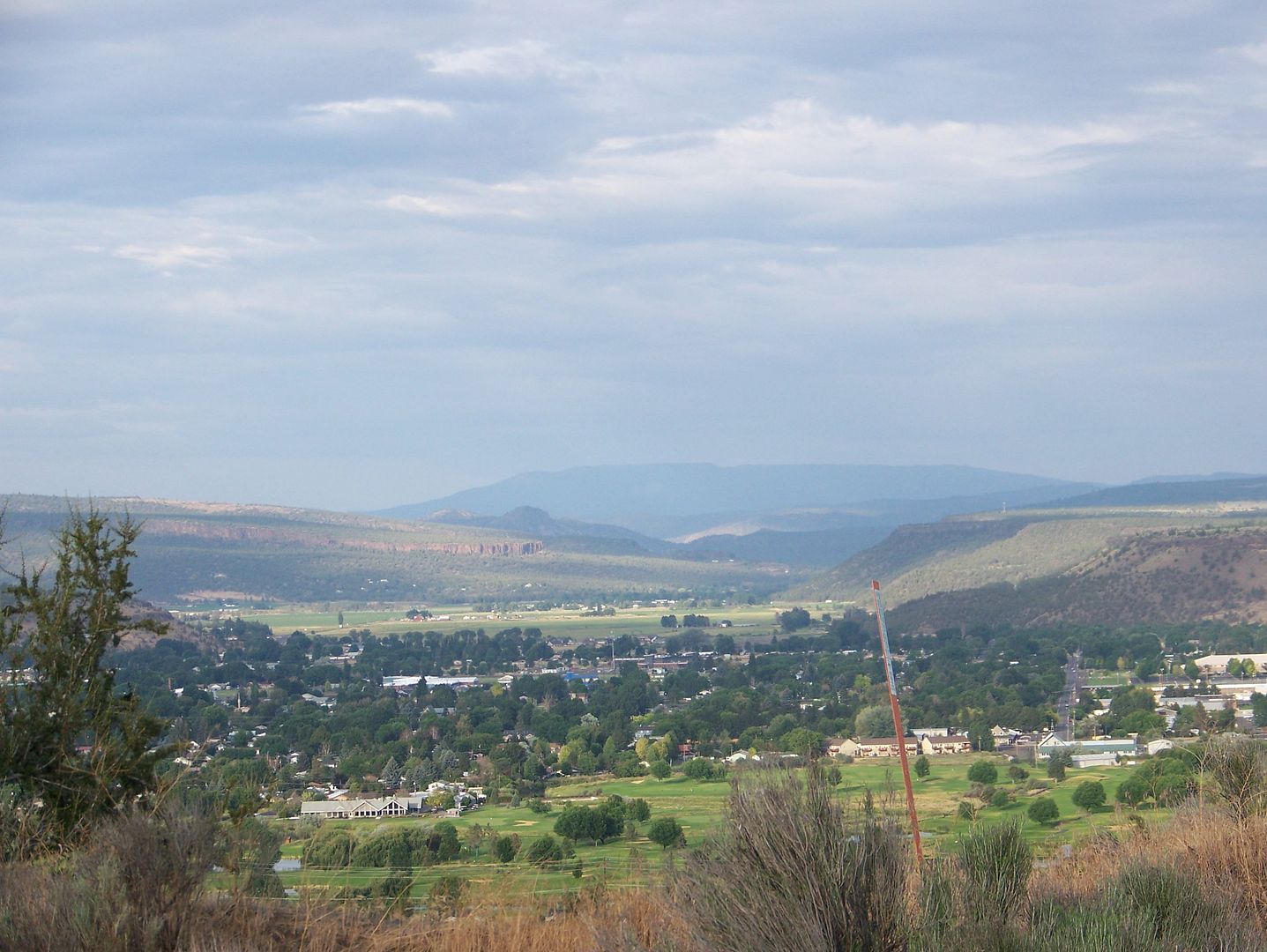 This is a 1970 VW Bus: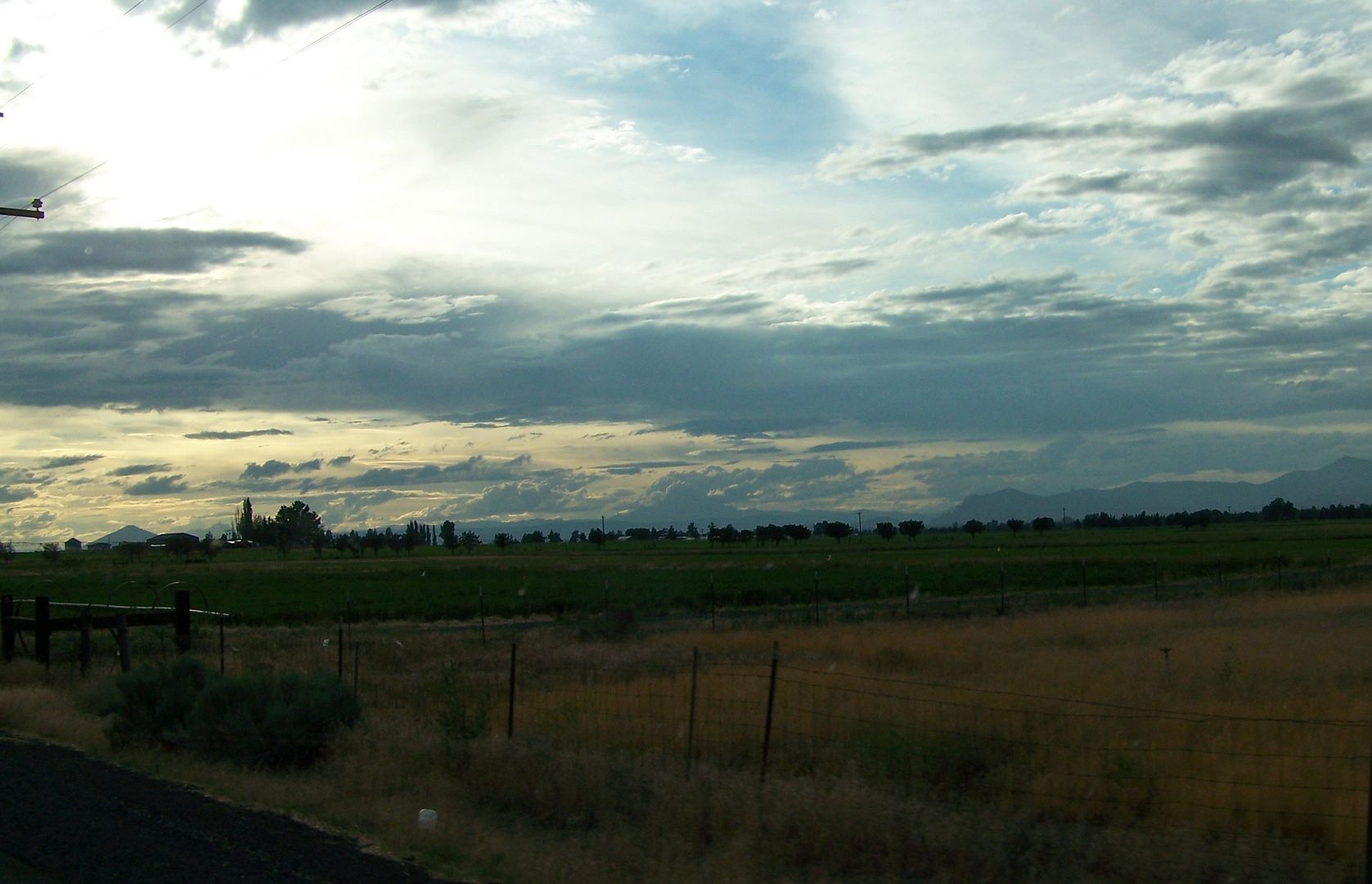 Leaving Bend OR:
Outside of Sisters OR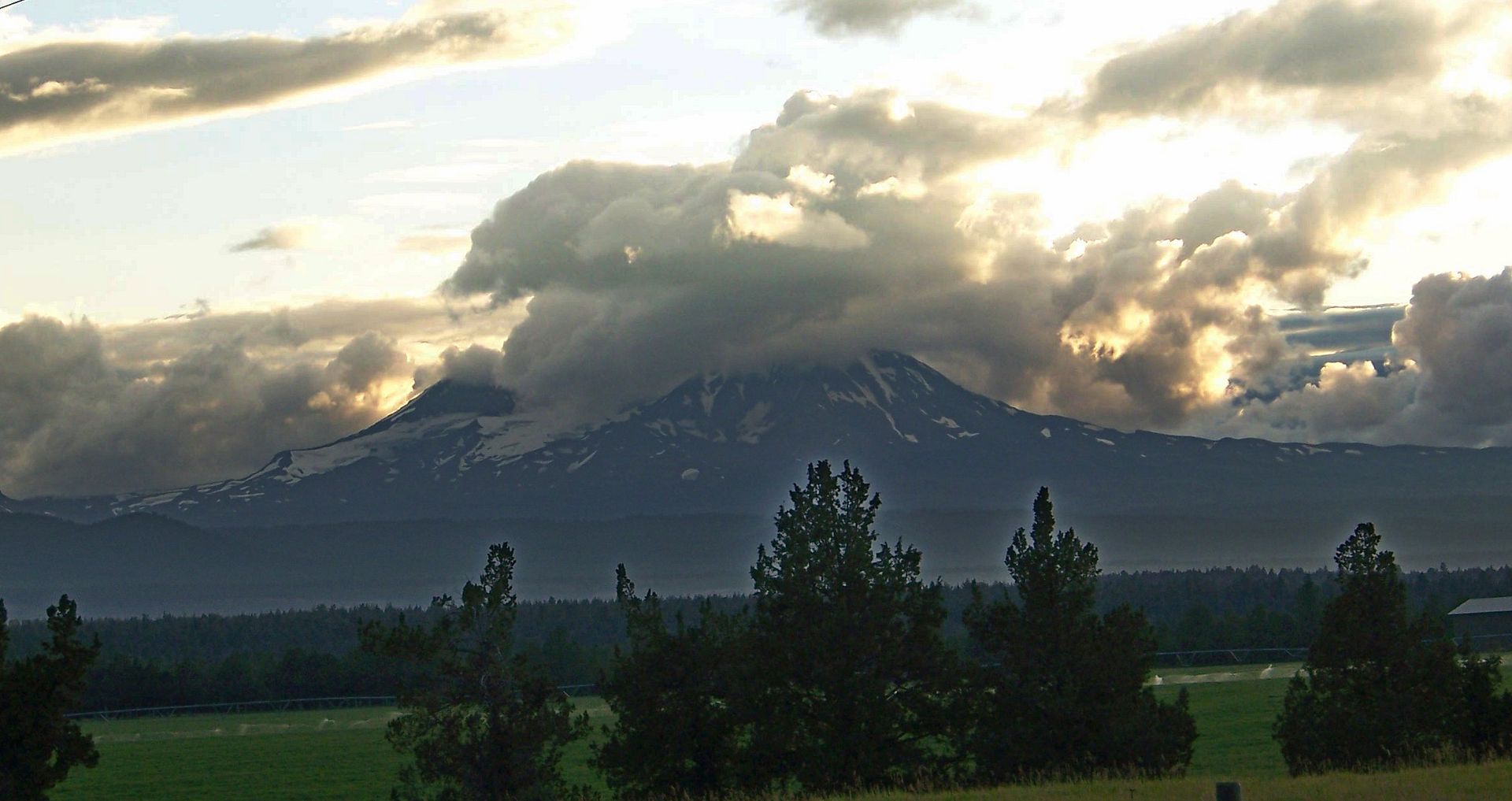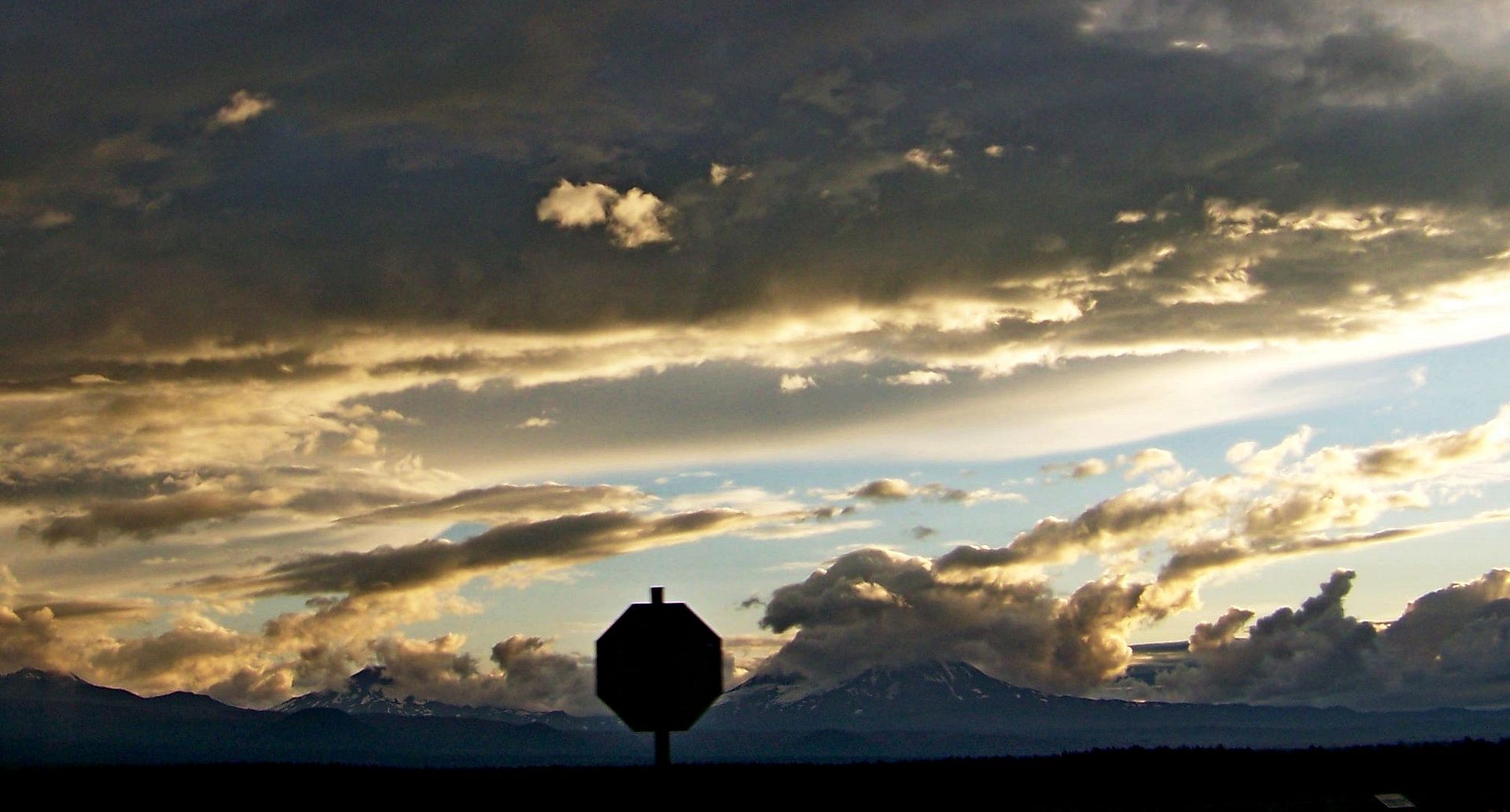 Long day's travel from Walla Walla to Medford . . . :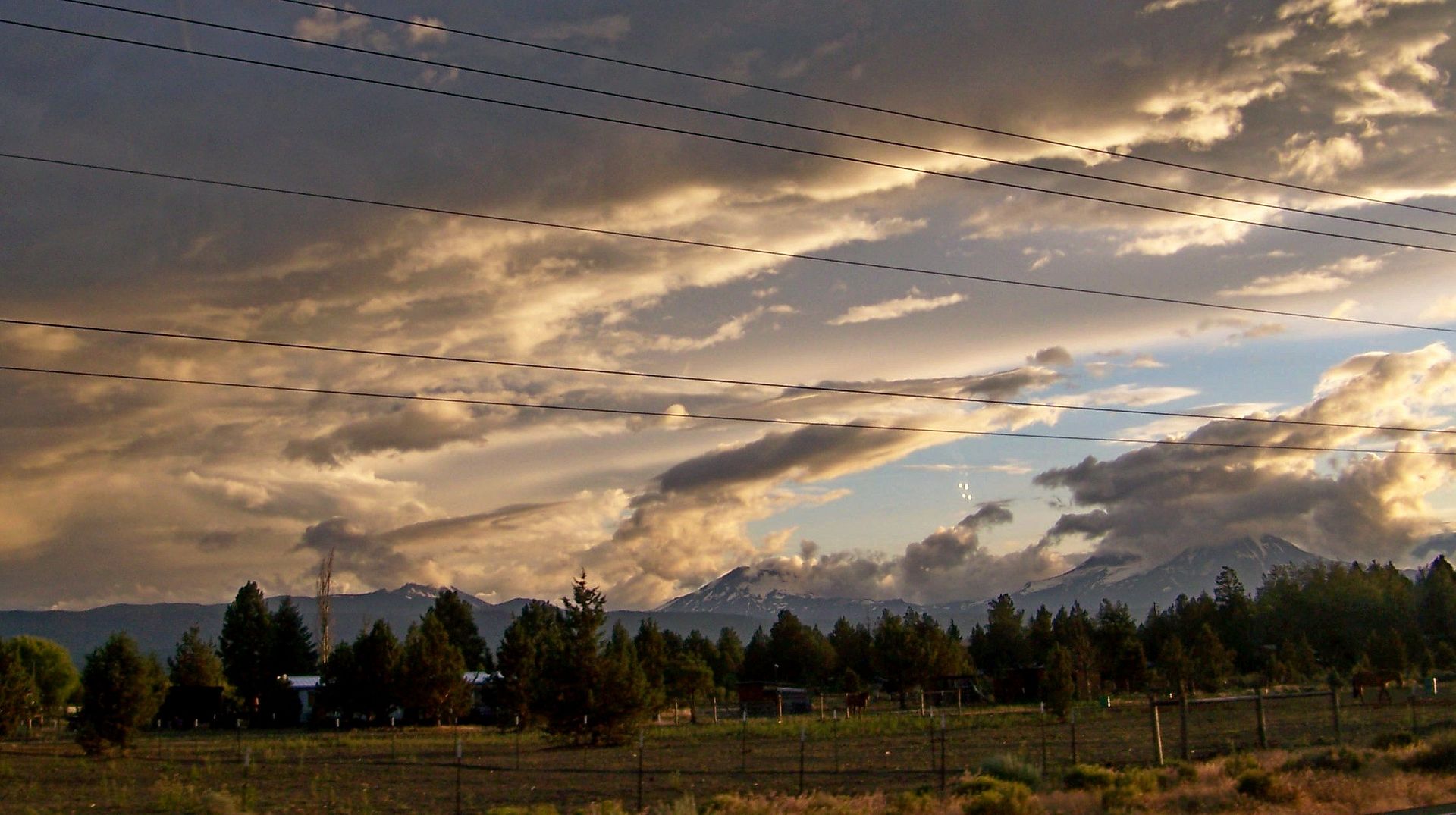 Oregon is a fiercely beautiful state: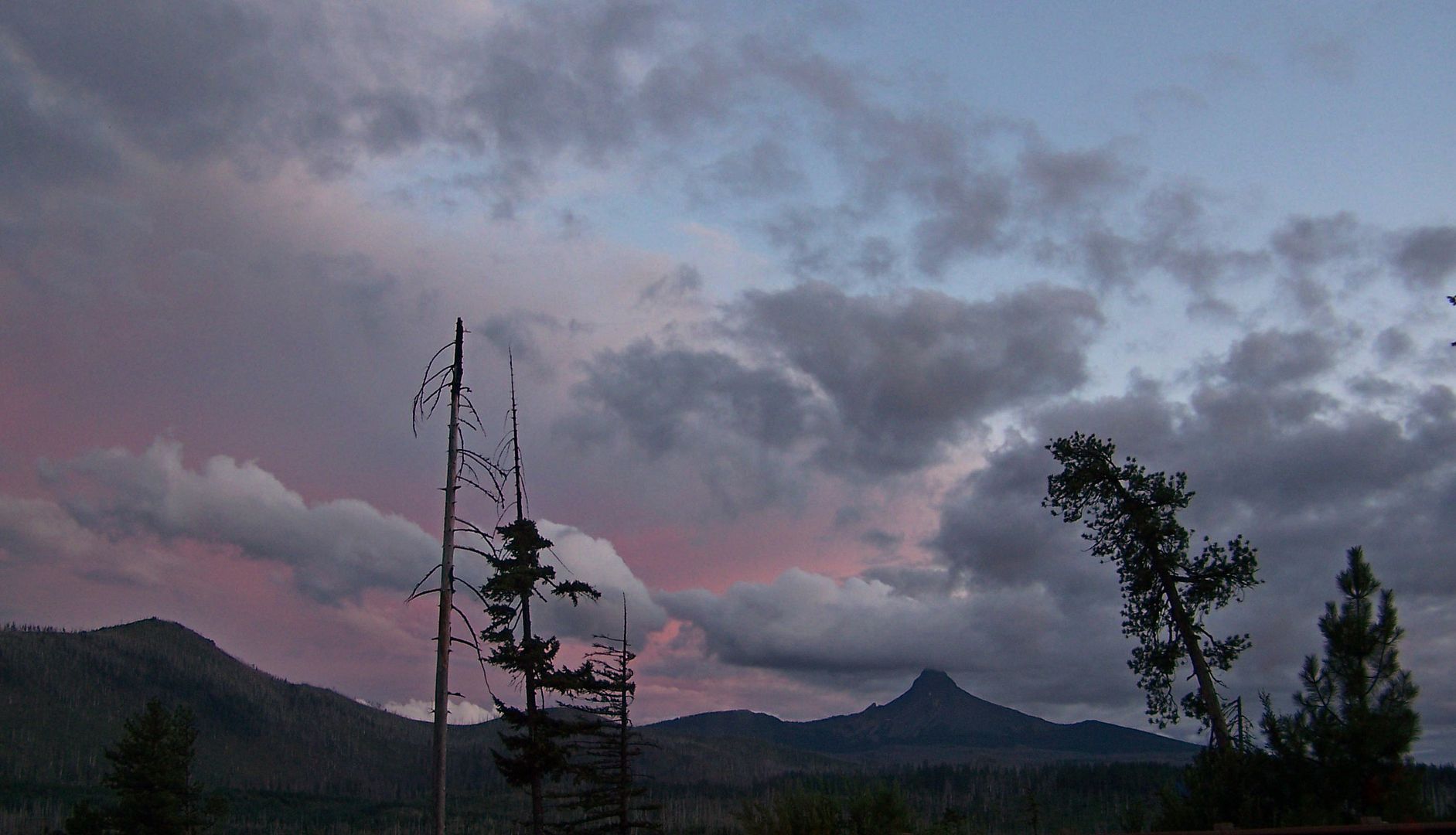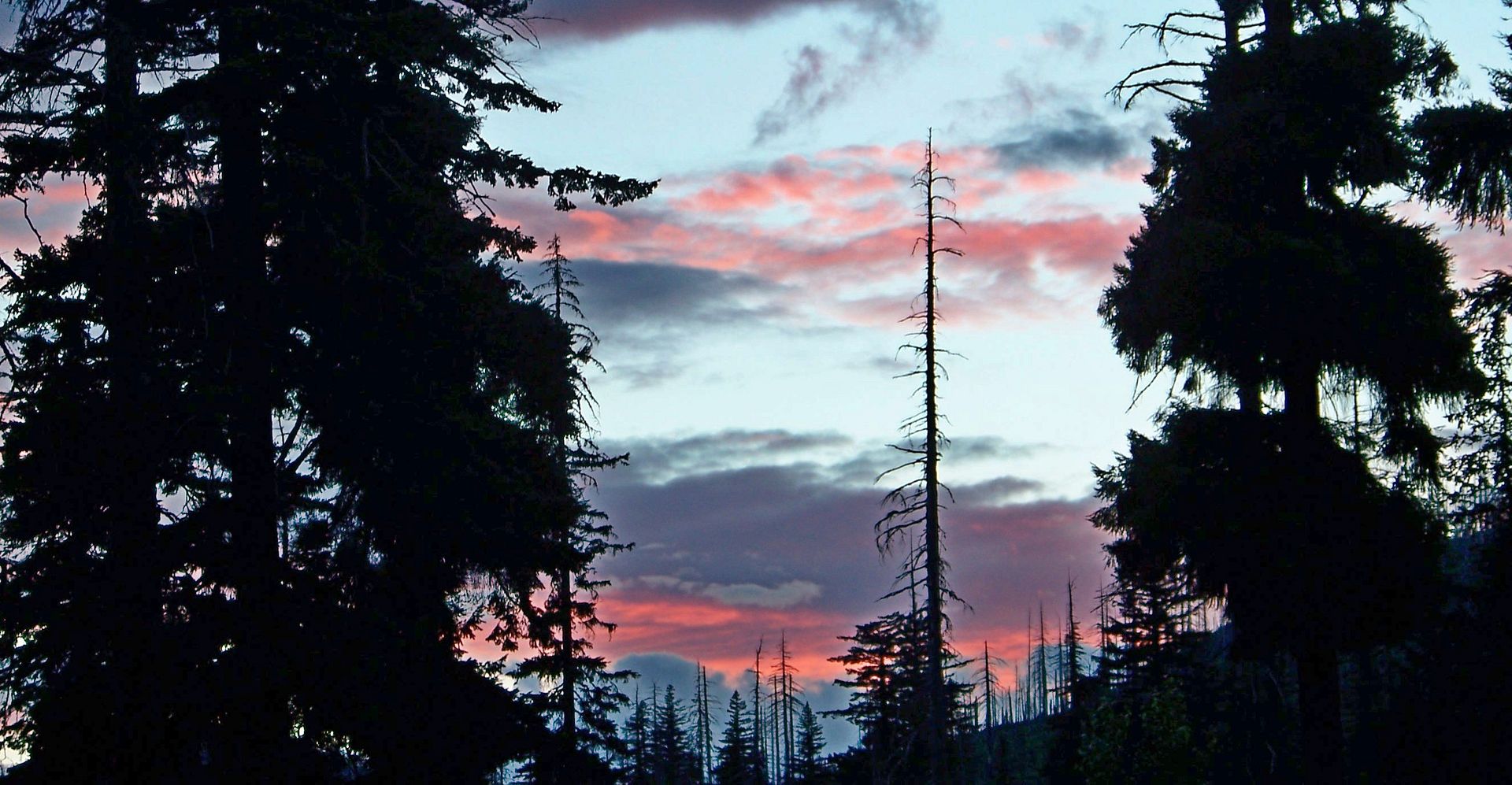 This little old brown cow just did it . . . once I understood that you Cannot Push The Cow: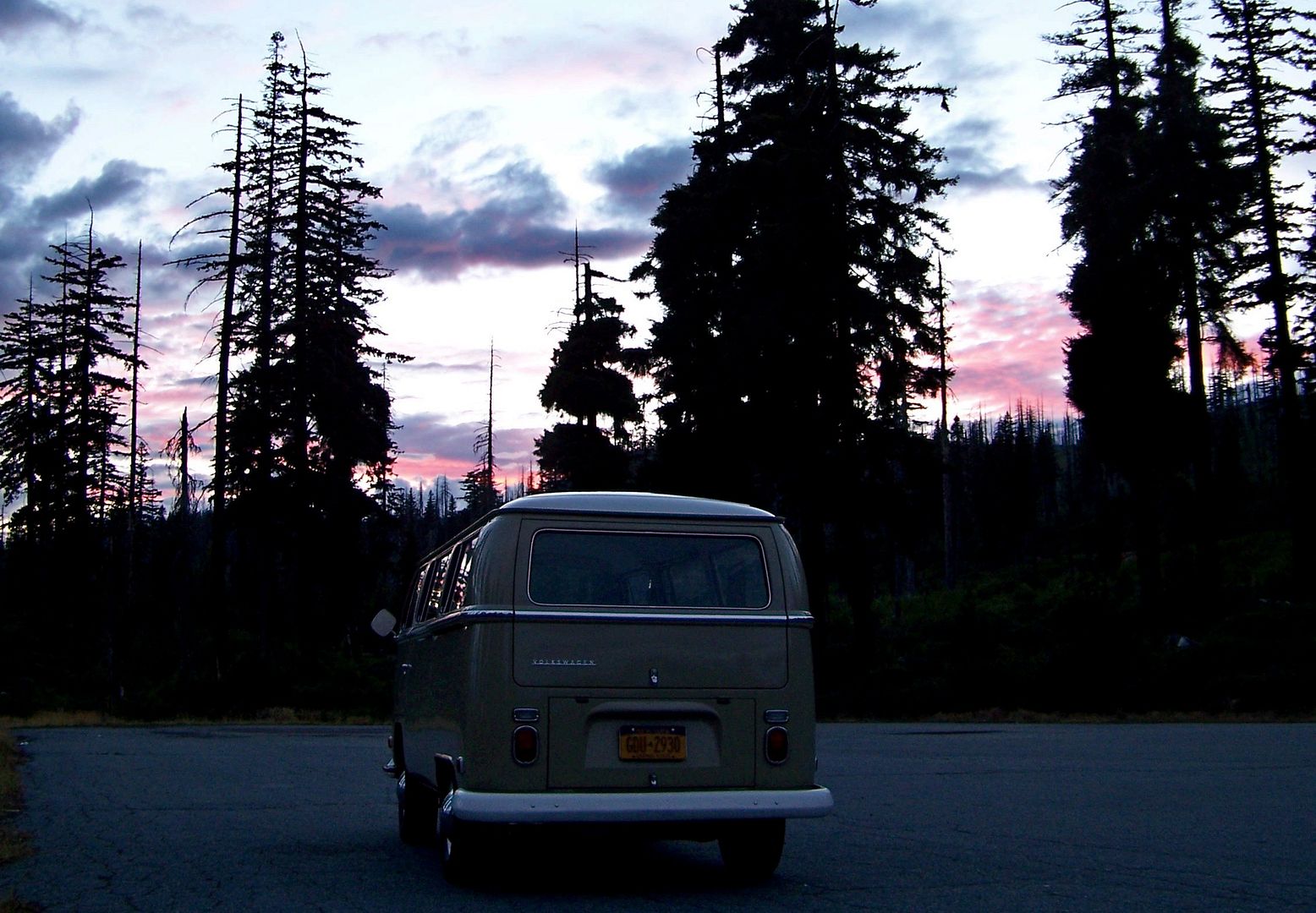 Next morning, I spied a little weigh station: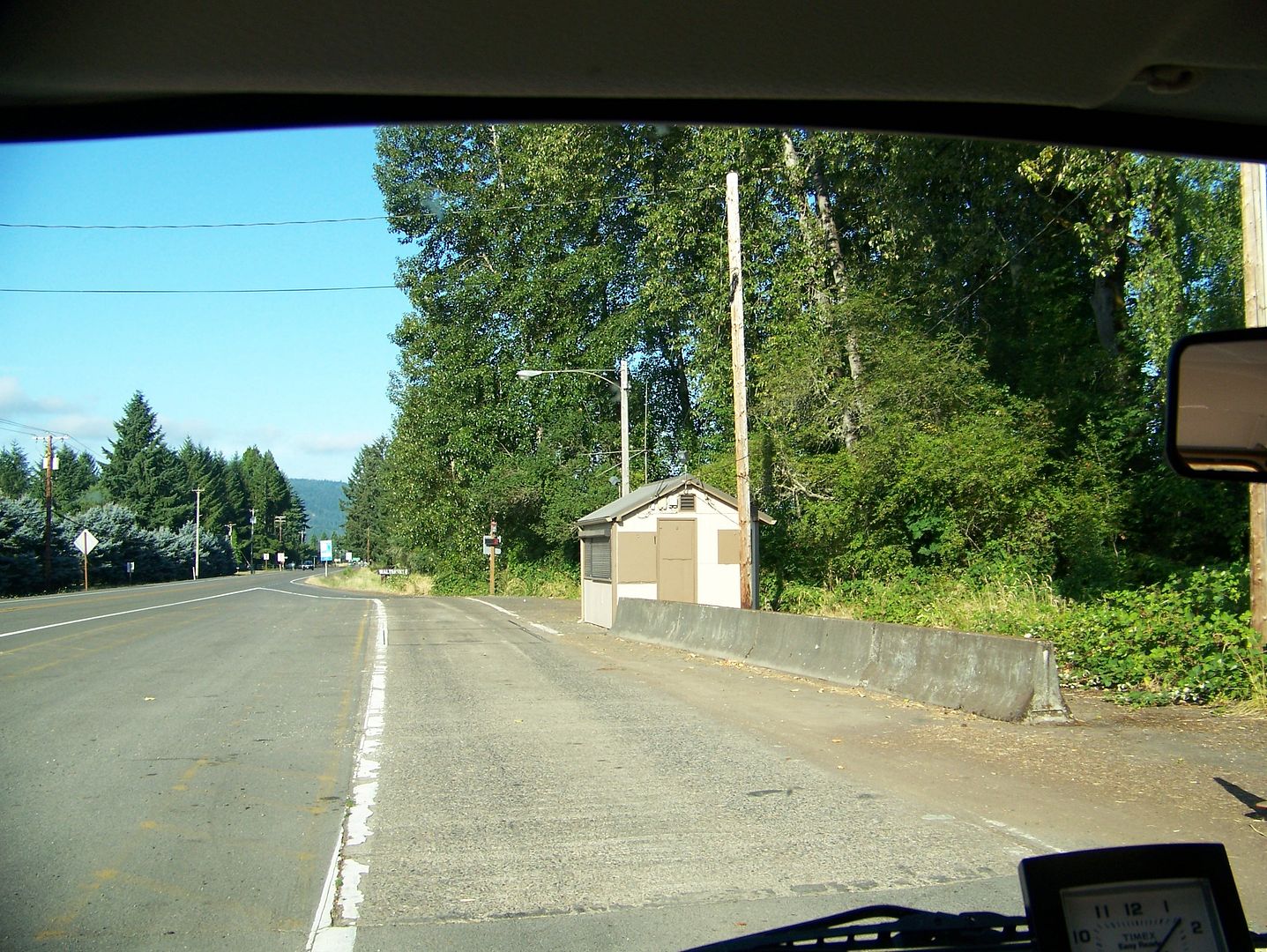 How much does my little pig weigh?
Front axle, with your portly chauffeur duly included?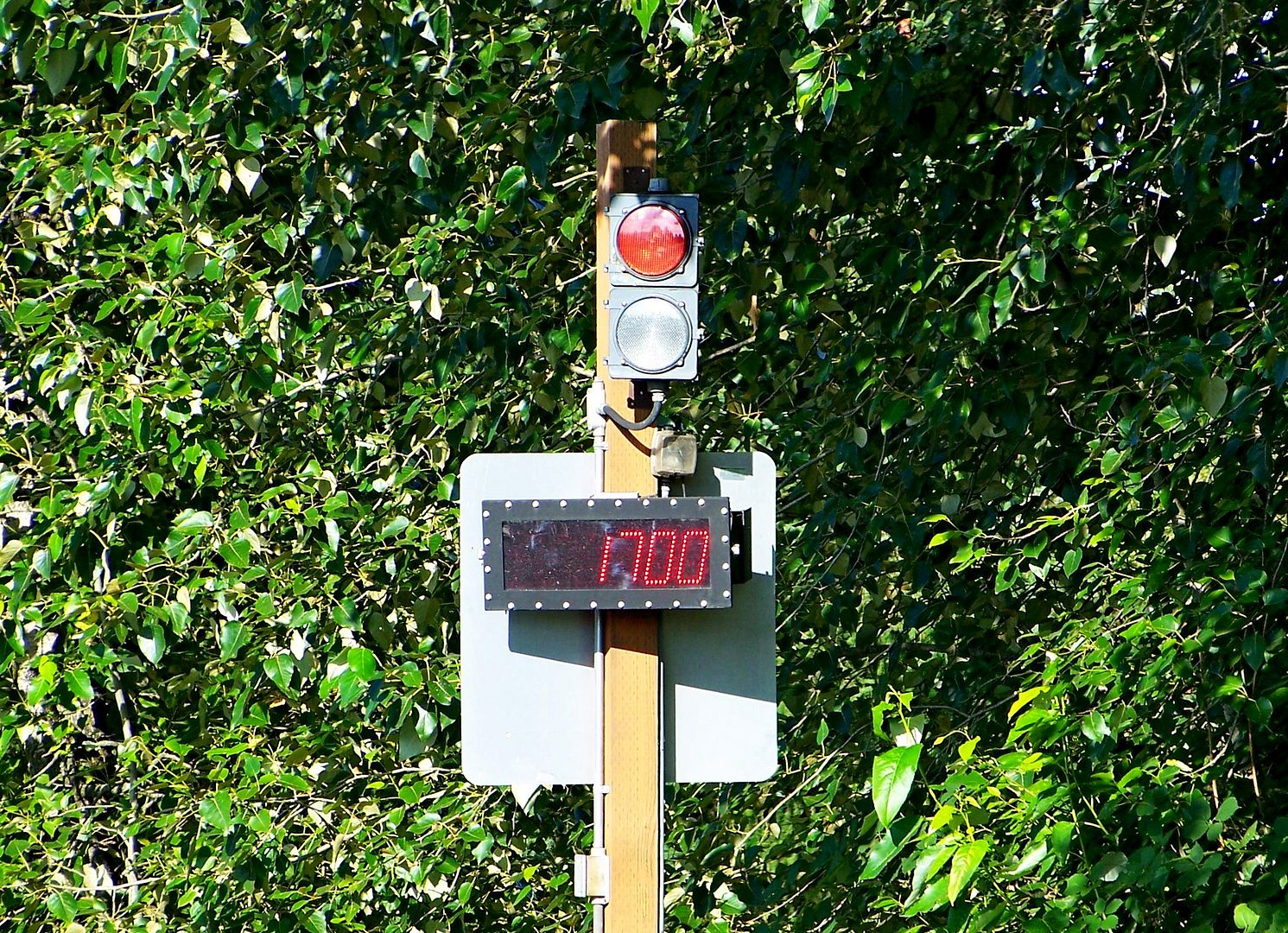 Therefore, rear axle:
So, I didn't tell you about my little temper tantrum. Since I have owned the car, the driver's window has occasionally shrieked with the sound of wire gouging the glass as you roll the window either up or down.
Now, I fixed the end of the retainer wire that holds the inner scraper, but a new scrape/scratch developed right in the middle of the glass. Many times, I have had to press the retainer back into the little rectangular slot in the door sill, but days later, it would pop out. WTF? So, one day, I had had enough and removed the inner scraper and the retainer springy thing, and I bent each little tent to make it behave. Well the center one mentioned above would not stay in place, still! after my tender ministrations! So, I got tough on it and prised that little bastard into the door with a wood chisel. Bent the door sill and suddenly, the window would not move. My temper tantrum trying to find spiffy's house had yielded a dead engine, now this one yielded a non-operational window. Chloe does not brook little temper tantrums!
Tore the window regulator out near Cottage Grove: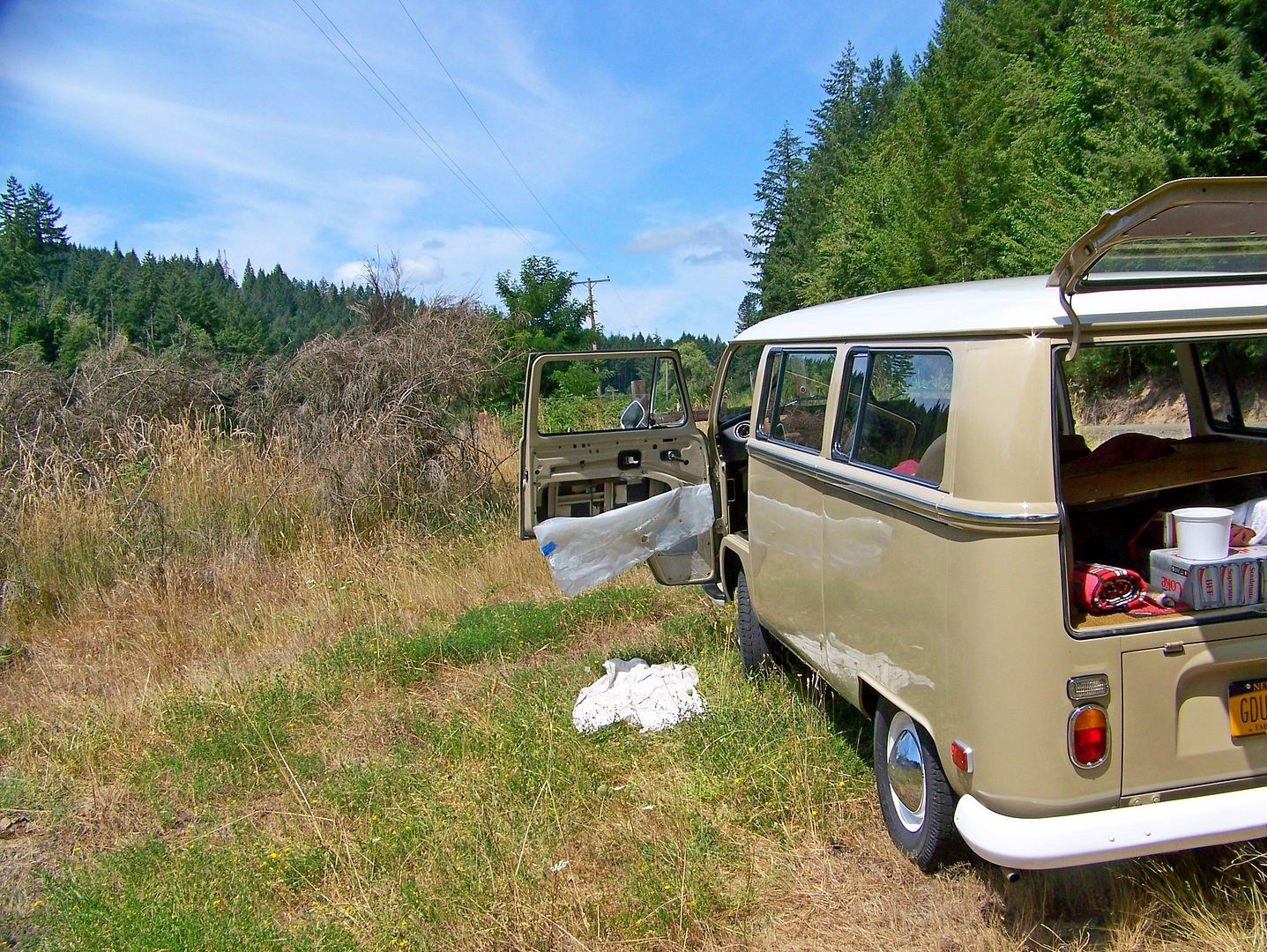 . . . and looky here!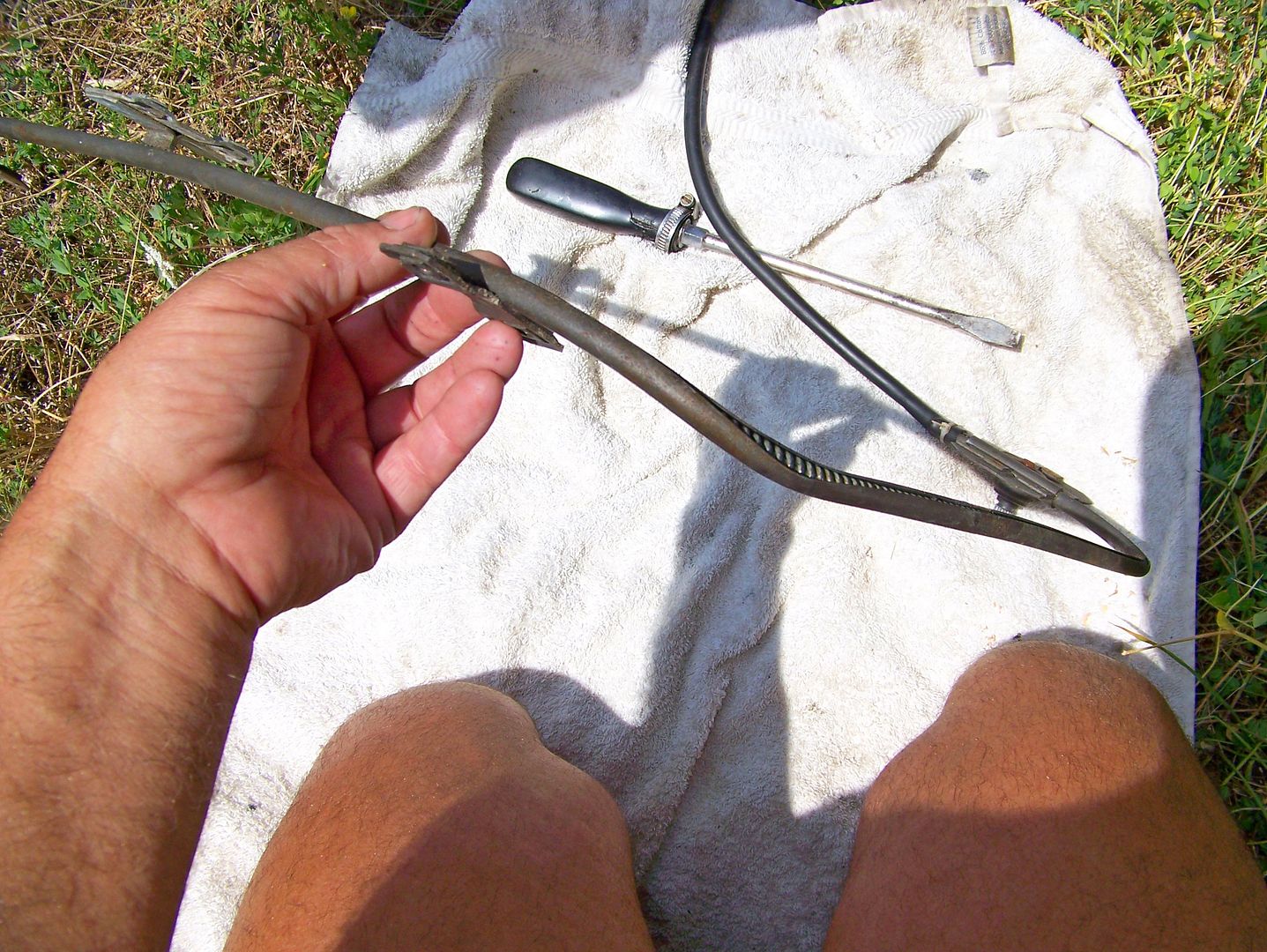 This window regulator was
bent
by some long-ago installer who did not know about the need to scoot the vent window frame bracket to get the regulator in place. The bent regulator was why the inner scraper would not clip into place correctly, it was blocking the hole right there along the center of the scraper.
Straightened the door sill and the regulator nicely, lubricated it, assembled the door, and now the window just glides and the scraper retainer stays in place. Even punched a few holes in the vapor barrier to get rid of a wind whistle (holes are above water entry):
Got passed by a bug down in Ashland.
I have a whole California epistle waiting. Was this too many photographs for one post?
Colin