Plan A for my visit with Colin had been quite straight forward: help me to complete installation, break in and verify general road worthiness of my new Headflow Masters turnkey engine...ahead of my family camping trip to Colorado the following week...alas, here was the state of my dear Vana on Friday morning when Colin arrived: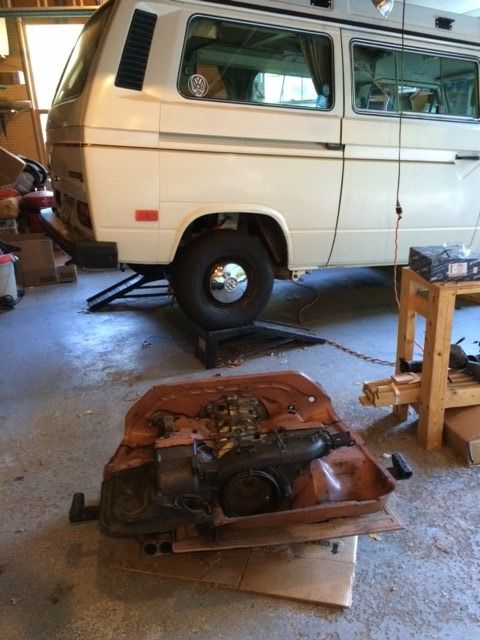 Long story short, I'd ordered the engine at the end of
February
and for no apparent reason, it was now 7 weeks delayed beyond the delivery time frame initially promised. The fact that it would miss Colin's visit by a matter of days was disheartening and meant that a family vacation in the Westy was no longer a foregone conclusion. It is supposed to arrive today...I maintain a shred of hope that it will and that BellePlaine and I will have an "easy" time of installing it...and everything will go smoothly...and we'll be off to Colordo with Vana at the end of the week.

Luckily, I'd come up with another job to do in the event that Colin and I would be long on time, because the engine install, etc., would be so straight forward!
In Colorado(and, really, pretty much anywhere), as import as it is to
go
, it is perhaps more important to be able to
stop
. I knew my front brakes were AOK, did them recently...but I'd never looked at the rears...and I hadn't the first idea about drum brakes...this was now Plan B.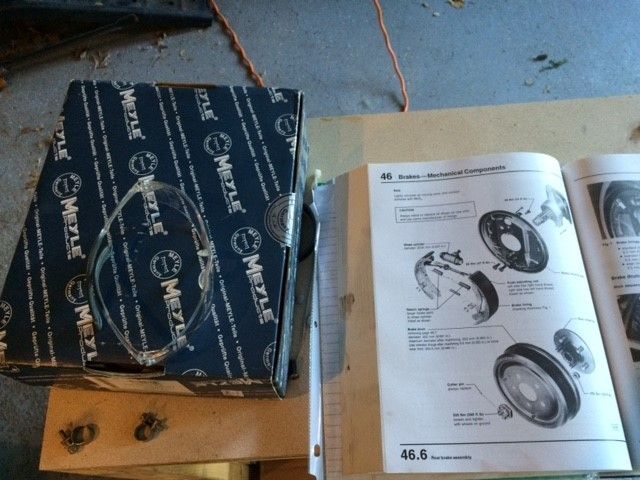 Colin arrived
and after a bit of a chat, we got to work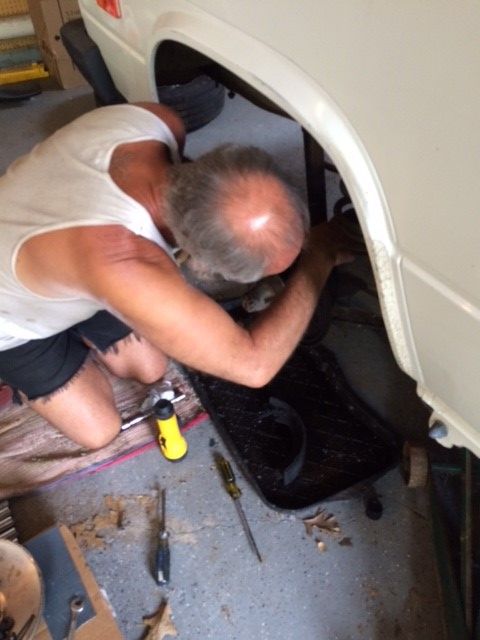 .
Initial inspection of the right side indicated brake fluid leakage; there was quite a bit of fluid emanating from the forward facing piston on the wheel cylinder.
Colin explained that he would show me how to
hone
the cylinder and that would likely remedy the leak: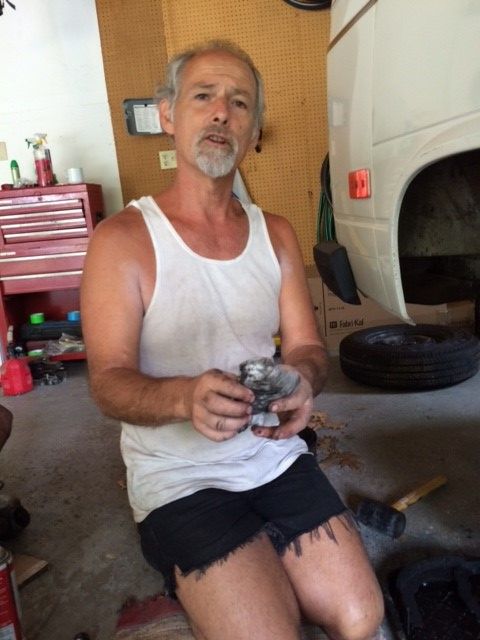 So, thanks to Colin, I now know how to hone a wheel cylinder:
Due to my lack of engine and Colin's complicated MN schedule, we just spent 1/2 day on the brake job. It was definitely a good idea. I think this is about as far as you can push a brake shoe without regretting it: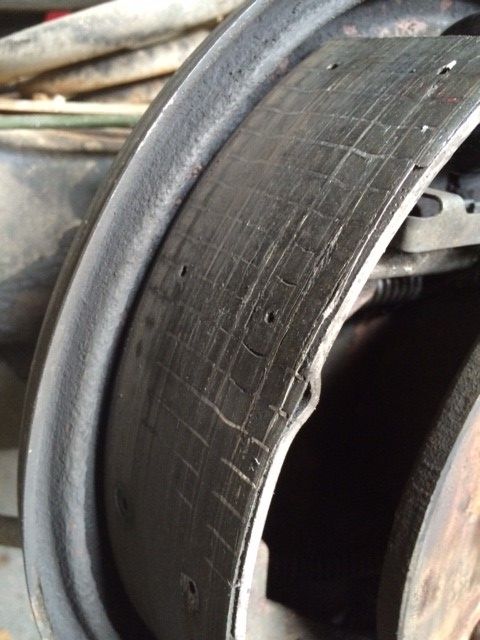 All in all, a good half day. I now know infinitely more about drum brakes than I did before. Friday, mid afternoon and I was sending Colin on his way back to St. Peter:
I
think
I heard him exclaim, as he drove out of sight: "Happy Volkswagening to all and to all a good night!"
miz