I believe we left off somewhere in Tennessee . . . strafing the local citizens of Sevierville with energyturtle.
I had to pull over at the ramp to Interstate 40 because Mr. Hot Shoe here had borrowed the cap off the free-range can of "urethane reducer" to help feed little shots of gasoline into energyturtle's engine earlier, and I forgot to put the cap back on. Our aforementioned "strafing" had dumped a good pint of aromatic reducer all over the rear carpet. Had to unpack the whole rear of the car and pull the carpet to try to evaporate the stuff. I was high by the time it was all repacked. The car smelled like a paint shop, heck I didn't mind.
High-tailed it to Berryville VA to meet with a historian who is researching the history of the house I lived in from three years old to eight years old. I remember the first time going up the driveway. I remember the first smell of snow:
Here is the hillock visible from VA Route 7, stirring up old memories of coming home from school in our 23 window VW bus:
House in 1962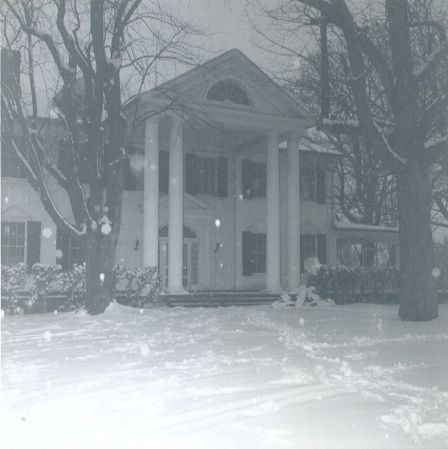 House in 2015: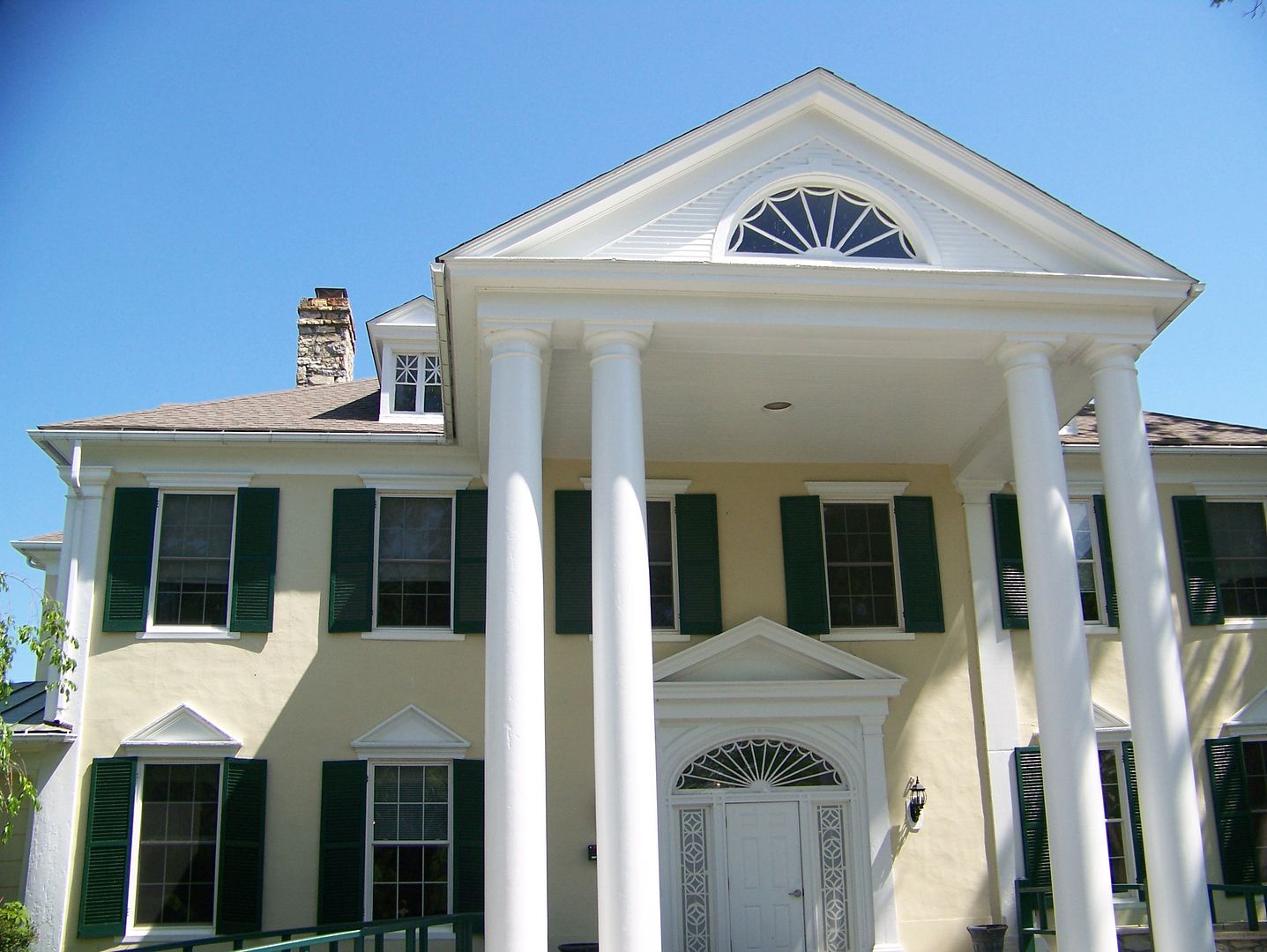 The security is so over-the-top to my sensibilities. Every door required a door card with red lights blinking to green and a kachonk! of some solenoid. My backyard where the cats lolled in the shade under the porch is now a byzantine maze of black wire fences and elevated walkways:
The dining room in 1962 . . . :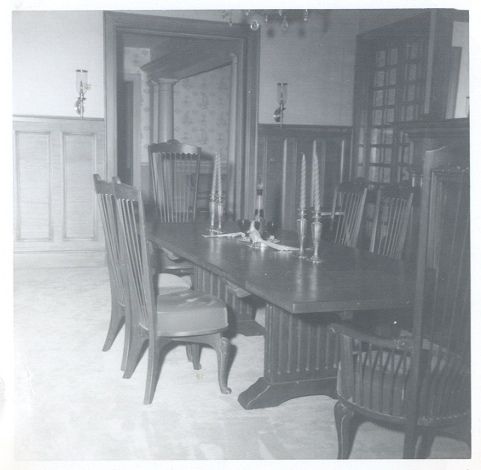 . . . . is now:
I tried to mentally record the amazing complexity of this house. I still can't figure it out. Halls and doors and landings and closets and more alcoves and entryways than I can keep straight.
Bottom of the front stairs, August 1965, (don't know the tyke sitting there) that is me holding my mom's hand in the living room: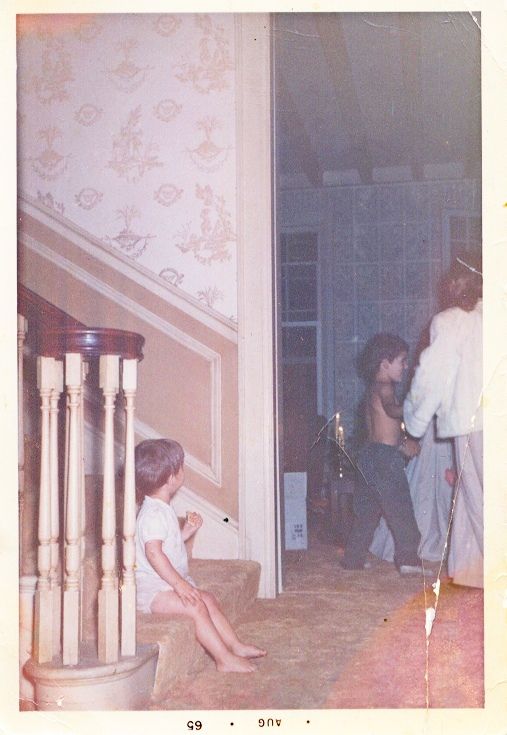 After climbing the front stairs .... :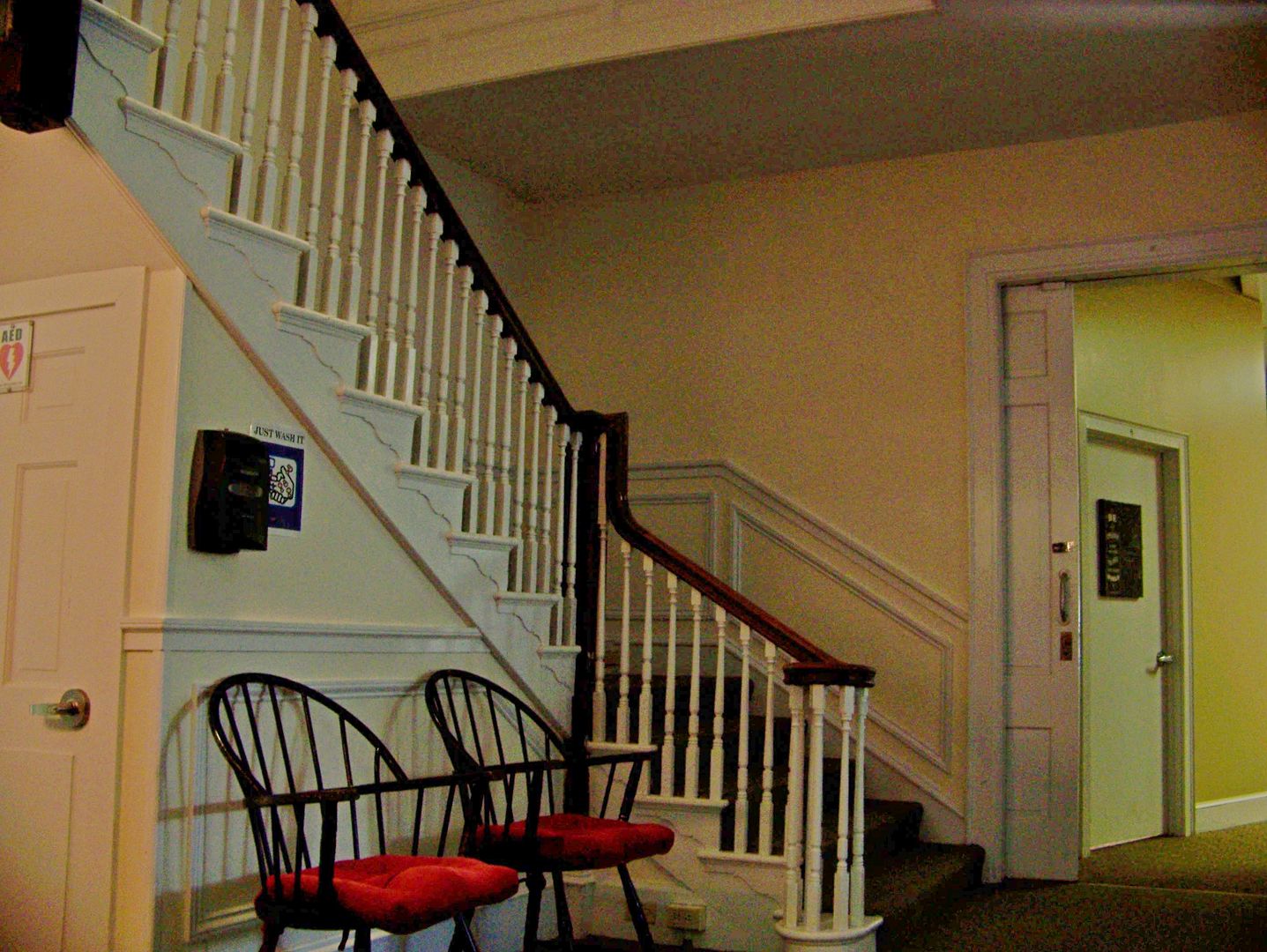 .... you end up in the upstairs hall looking at the landing to the intermediate bathroom landing to the rear hall: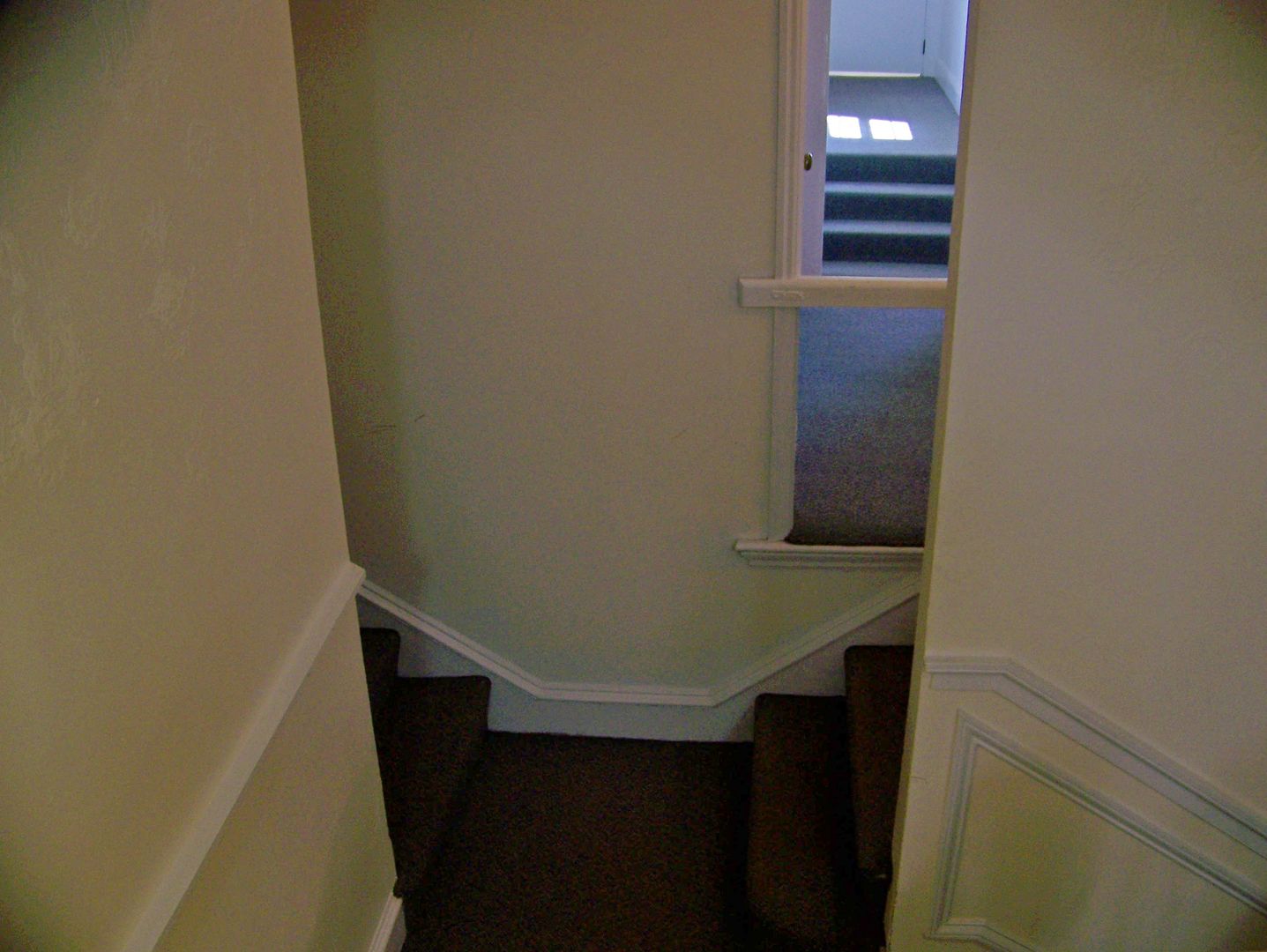 Finally got a good shot of the skylight above the front stairwell: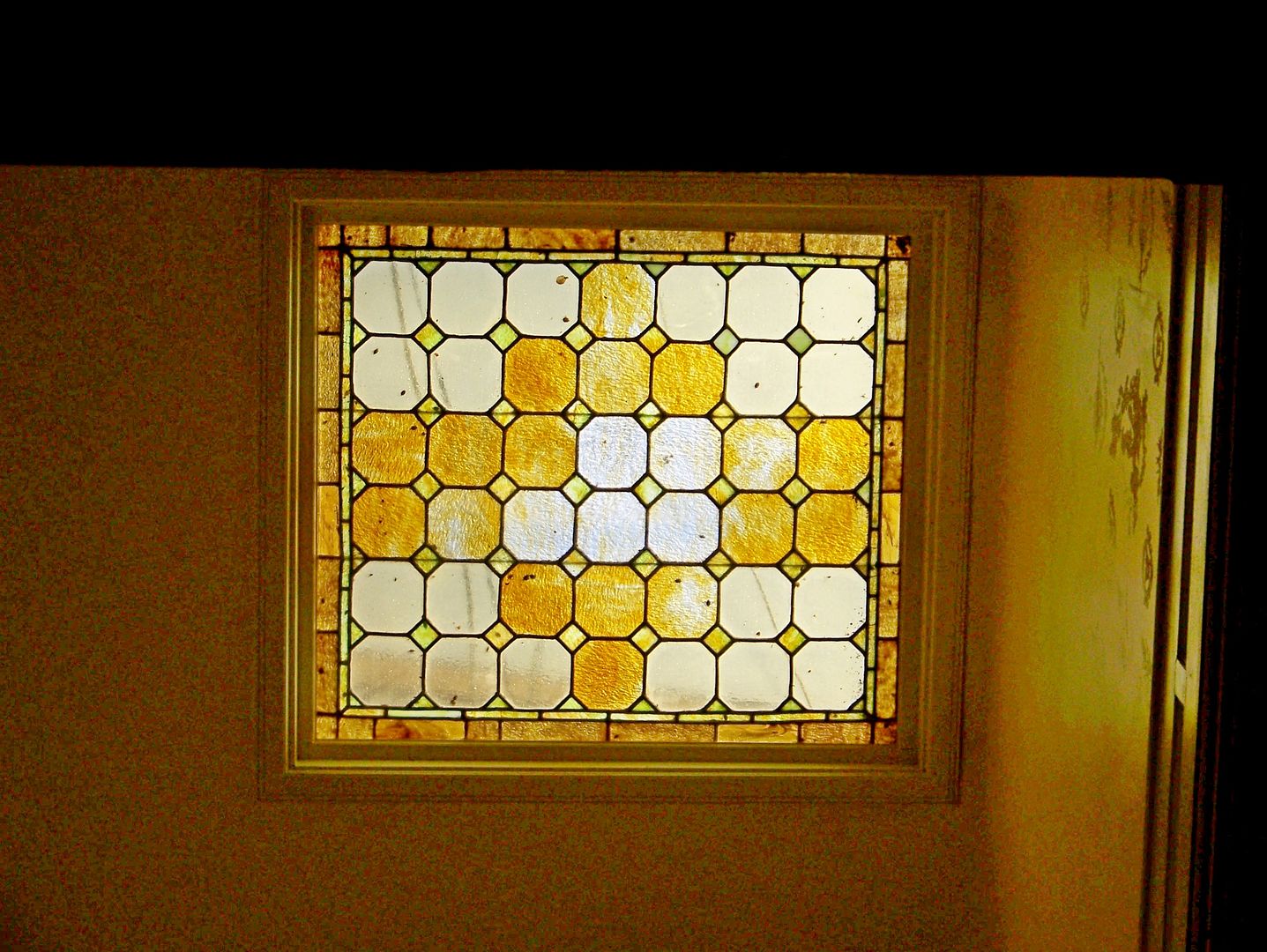 I was not allowed in the attic, the most amazing play space ever.
Here is the front door 2015: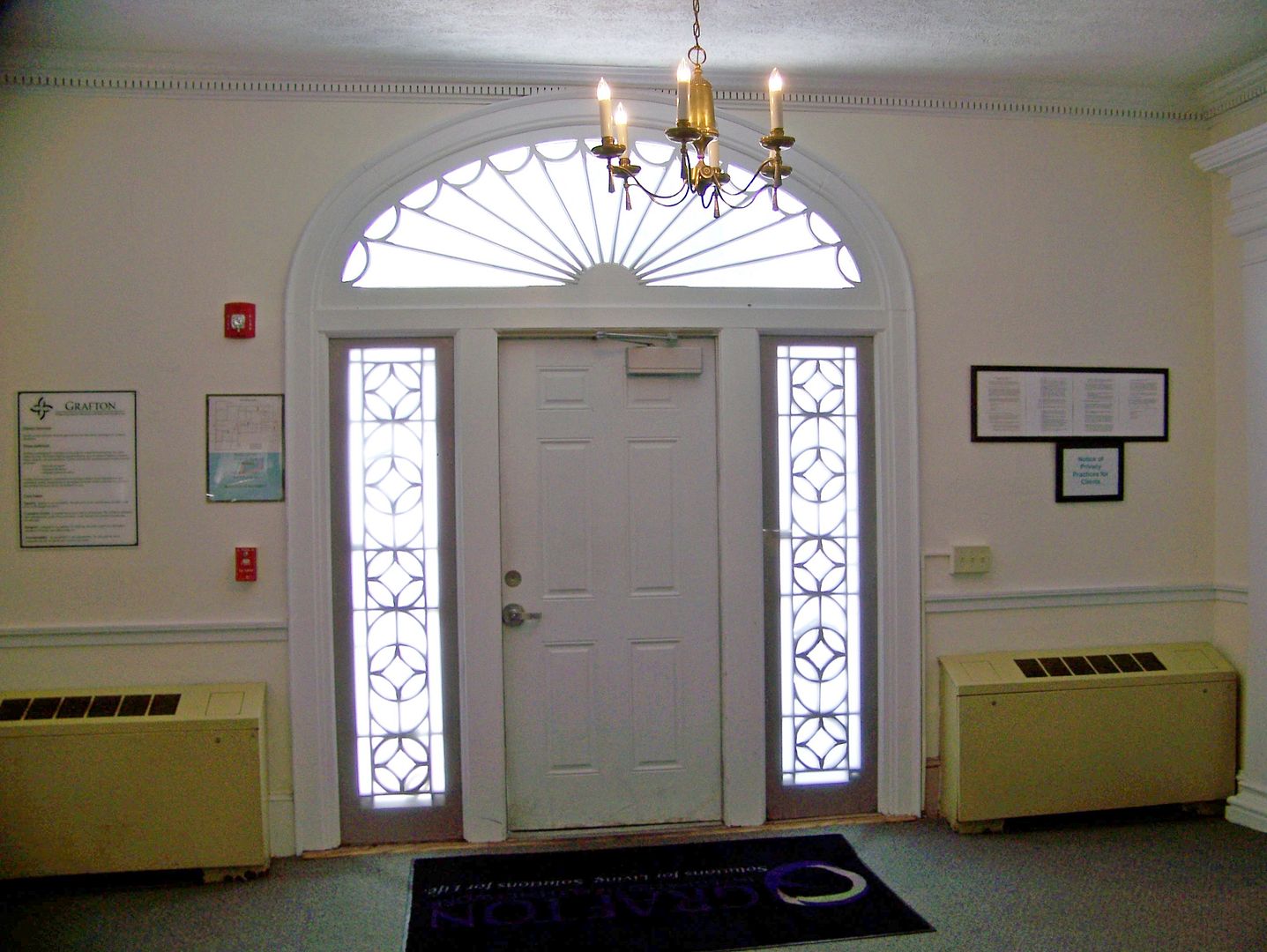 Here is the only color shot I have of the front hall when I lived there:
If you are reading this, Bonnie, thank-you for showing me around the place, and maybe next time we can have more time to talk about the whole context of the school. I was delighted to meet a 2nd grade classmate of my brother, working here at the school. I called him up right away to share her remembrances of him.
I loved that house and the surrounding countryside far more deeply than I ever let on . . . last shot I got before we moved to Connecticut:
The house is in good hands. The school is devoted to helping kids get anchored: