Returned from Miami with a 46 year-old Volkswagen running flawlessly into the haze of the unknown.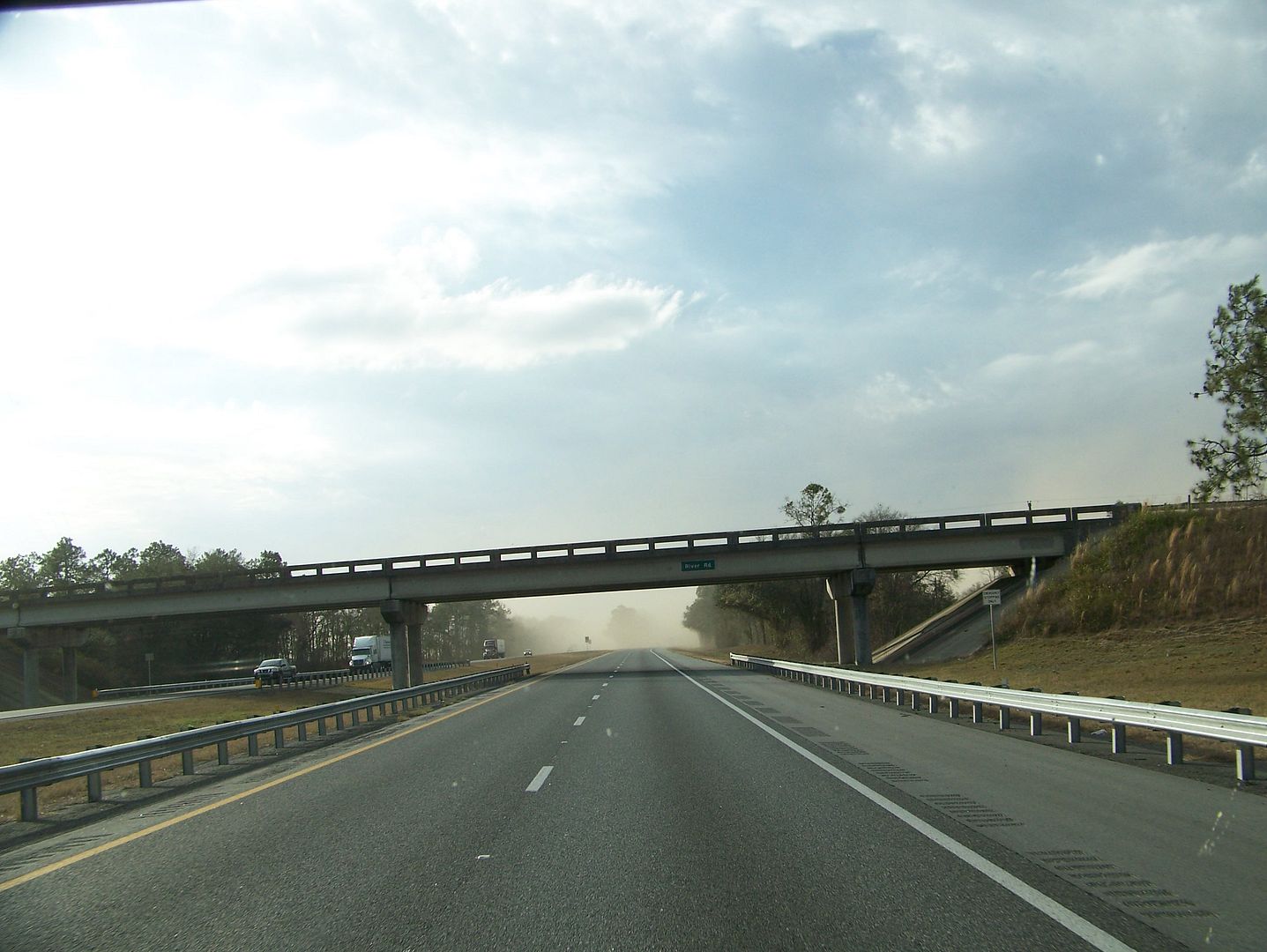 On my way back to Pensacola, I ran into this wall of remembrance. Remembrance of the fierce haboob out in Utah last summer that whipped me for three days. But, Florida? Florida does not have exposed dirt anywhere. Dirt in Florida gets rained on and covered with luxuriant fungi and mold and seeds and a steady rain of organic debris from trees:
The wide camera angle pushes away the impact of this fog wall, but driving at 58 mph in real time, visibility was reduced quickly and dramatically. It was smoke, irresponsible smoke with no consideration for motorists in smoke-colored Volkswagens driving 15 mph less than the posted speed limit .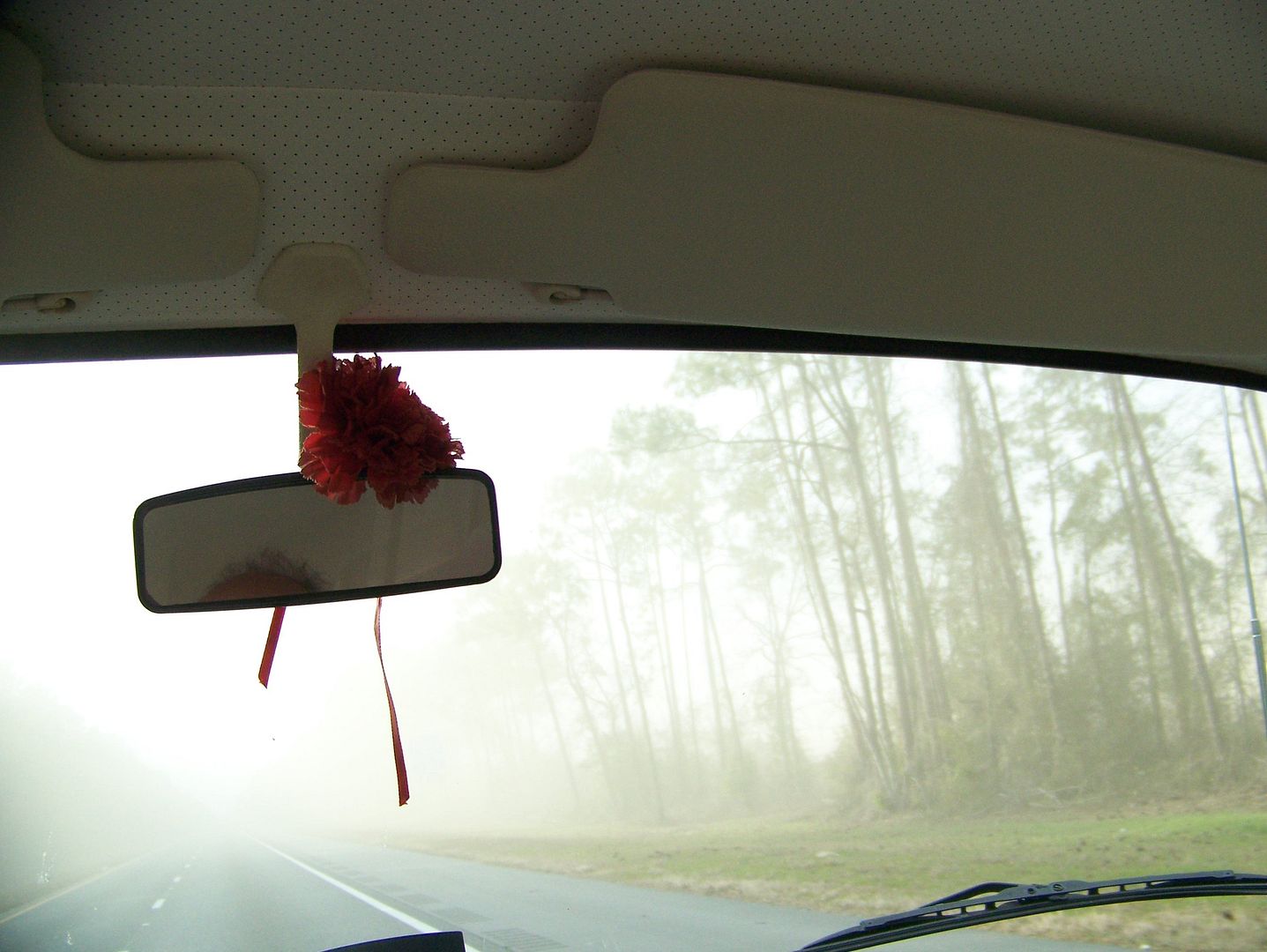 Oh yeah, so I got this here thing in my dashboard.
BEFORE
AFTER
It is a tachometer made up to look "original-like":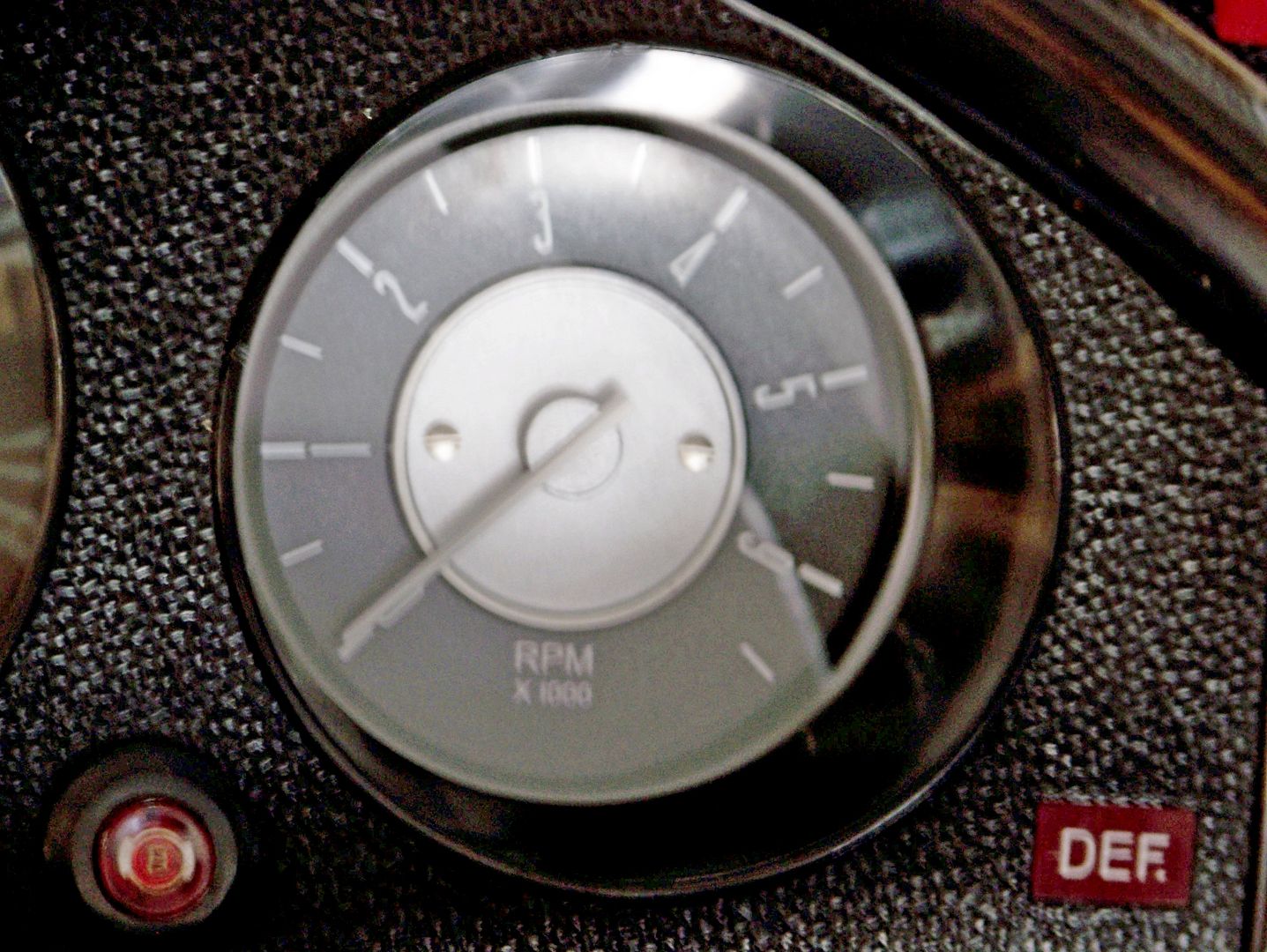 See that little number "4"?
Now that I have a real tachometer, I compared my shift points and cruising speed for the past 50,000 miles and discovered that I haven't actually hit 4,000 rpm but maybe three times. My engine is babied, more even than RandyInMaine's jeep.
Colin