. . . in forty minutes, I must wend my way to Miami. I hope this early start to the season does not increase the risk of burning people out, like the relentless exposure to the Kardashians.
So, this car is now a substantively different experience than when I picked it up in Atlanta in later October.
*repainted left rocker sill with better color match but lousier quality
*rubbed out entire exterior with 3M then waxed (first time since I have owned the bus)
*removed both bumpers and 3M rubbed out then waxed inside surfaces
*spent a good five hours sanding then polishing the front emblem and headlamp rings (stainless, folks, can't beat it)
*replaced good-but-tired 002 transaxle with a Rancho Performance gearboxthat required extensive retrofitting of the CORRECT operating fork/input shaft seal to work correctly (they offer a 5 year unlimited mileage warranty, I told them, I do a lot of mileage)
That is my original "floating release bearing" operating fork on the left, Rancho-supplied "guided release bearing" operating fork on the right ( designed for later clutches, see how cheapy it looks? They have a reputation for failing)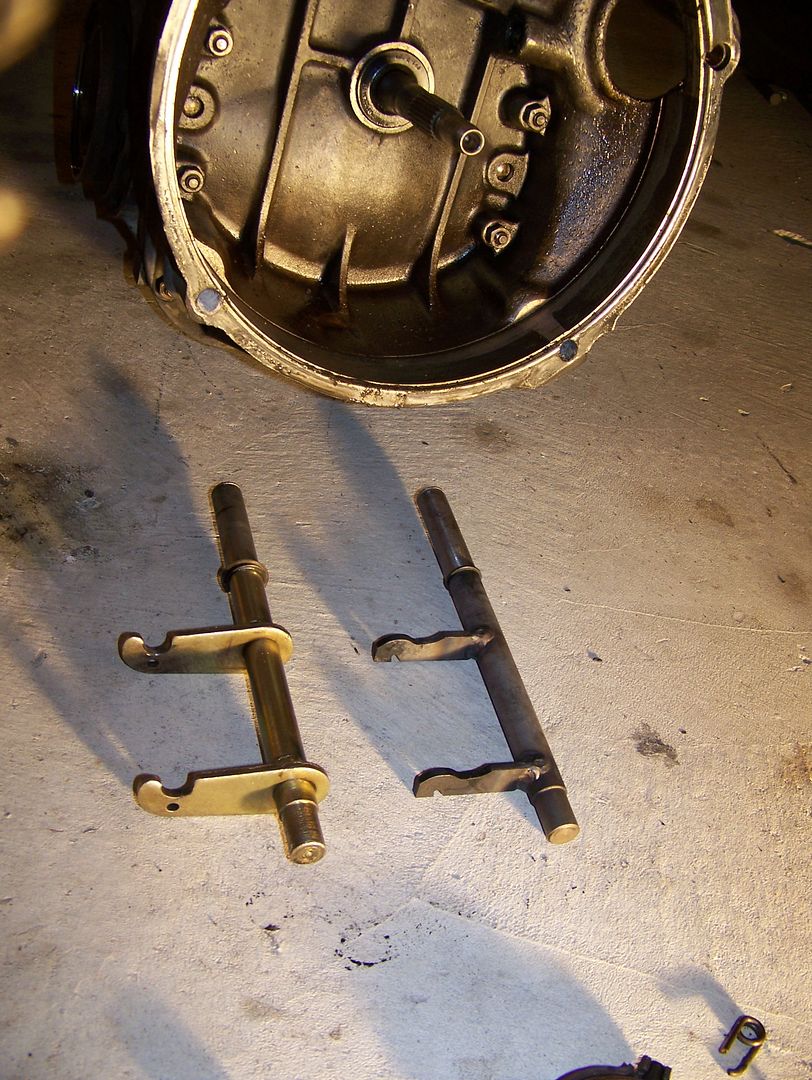 Modified the new transaxle to allow a socket to visit the upper left mounting bolt
*took the engine out the next day to fix a horrendous oil leak and loose flywheel! (stupid o-ring got squished out of position on installation) (hey, but the endplay is an excellent .0035")
*took the engine out four days later AGAIN to replace the release bearing and clips (the original ones were slightly loose and waking me up in the middle of the night
*painted the inside of the engine hatch with no-longer-liked Sherwin Williams custom matched paint
(oh, but it looked good wet . . . dried flat and wipes off like crayon)
so hopeful . . .
blaaah flat when dry . . .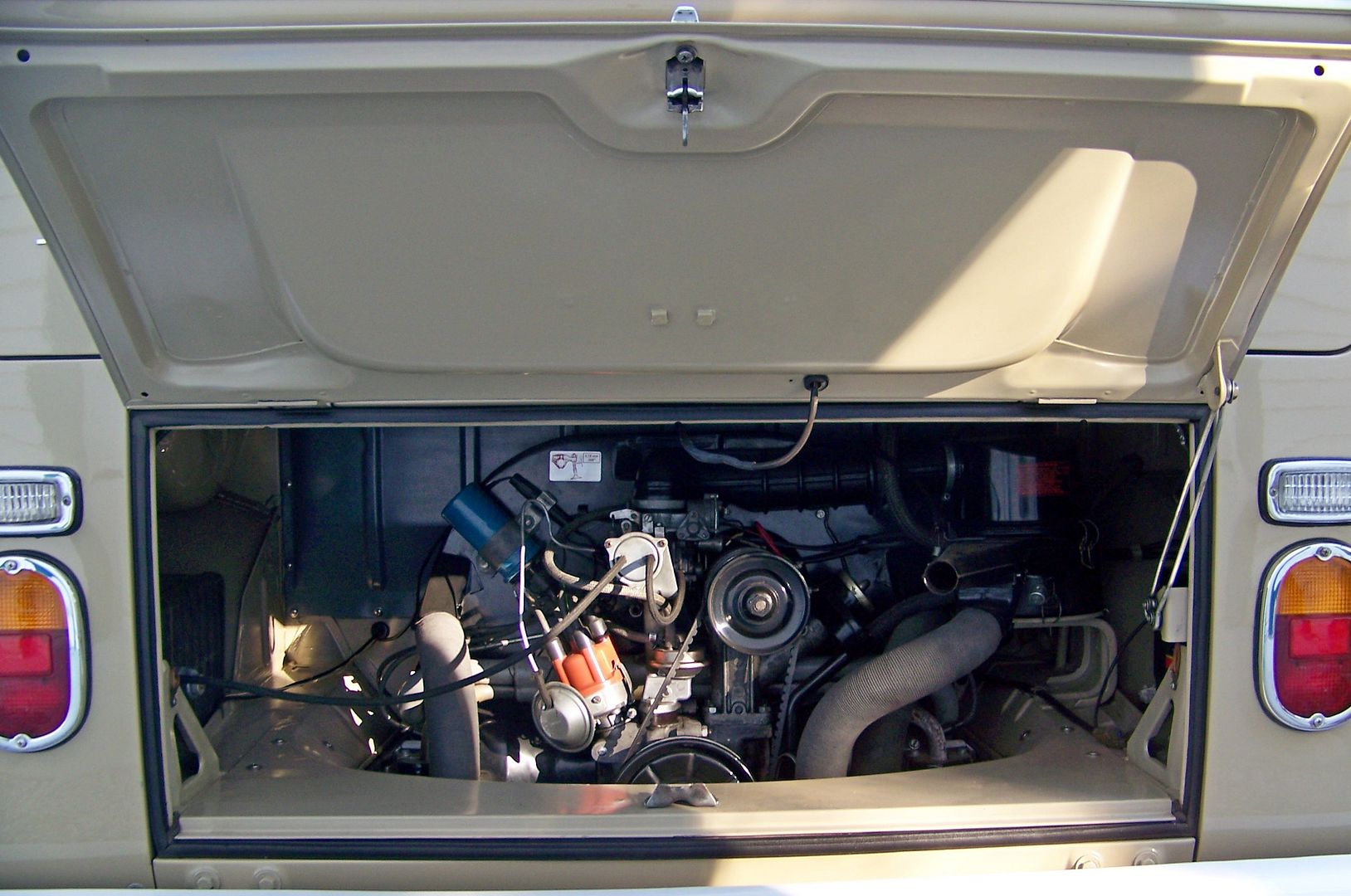 *re-sealed and re-reflectorized all exterior lamps, repaired front turn signal electrical connectors
washed, air-blasted, touched up entire undercarriage + inside rockers, re-undercoated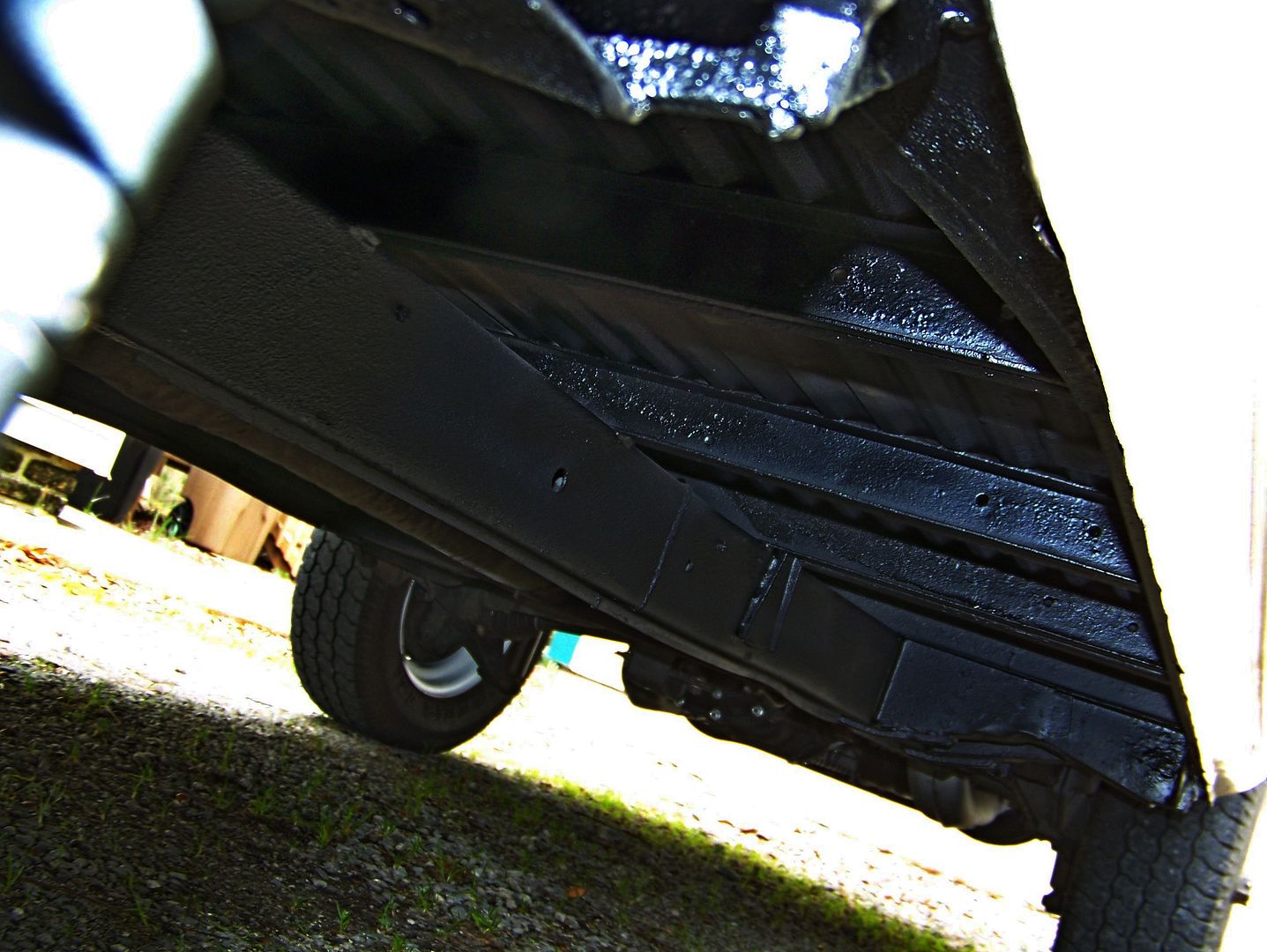 *repacked front wheel bearings and checked brake cylinders (all dry as a bone)
*checked old rear wheel cylinder "rebuilds" from last year for leaks (still dry, I had sanded bore and swapped pistons from front to rear)
*adjusted toe and camber all four wheels
*tightened steering coupler bolts that had loosened even with cotter pins (without washers under nuts, Mike, the cotter pins were not able to hold the castellated nut edges)
*polished all exterior glass over three days with "5 Minute Auto Glass Restorer" on an ancient Sears drill with a bad gearbox (rebuilt gearbox on Sears drill)
*re-secured rubber mats over front wheel wells and cabin footwells (this required eating a lot of cheap new chinese rivets because they would just plain ol fail
*lubricated heater cables under rear seat
*cleaned, lubricated, painted, resealed fresh air damper doors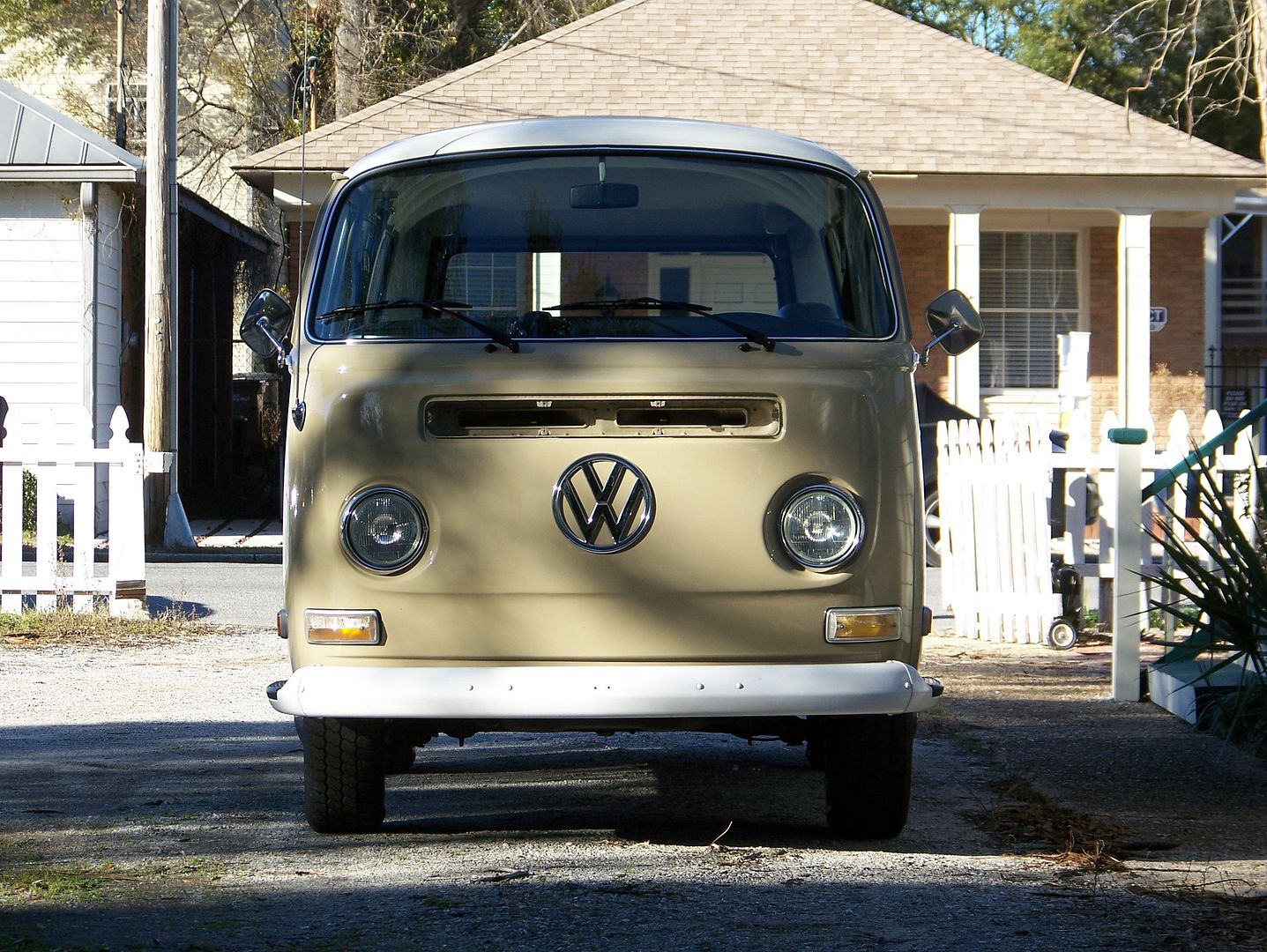 *removed dash and waxed the intake plenum, re-arranged and detailed some of the wiring, lubricated wiper motor, re-routed washer hoses to stay away from wiper linkages, re-sealed ventilation ducts to get rid of annoying whistle (this was during the Superbowl)
*did I mention that I put in a new headliner and interior panels?
Must go to appointment on I-10 off ramp with Zeke The Vanagon, now! The cat is saying goodbye:
Colin