Yeah I did it. Had it comin', too.
Don't get all "dingy" on me and I won't attack you with scissors.
But first. After cleaning Chloe to the tens up in Atlanta, I did deep detail work on the road to Pensacola. Here, I have cleaned and waxed anew the seat pedestals: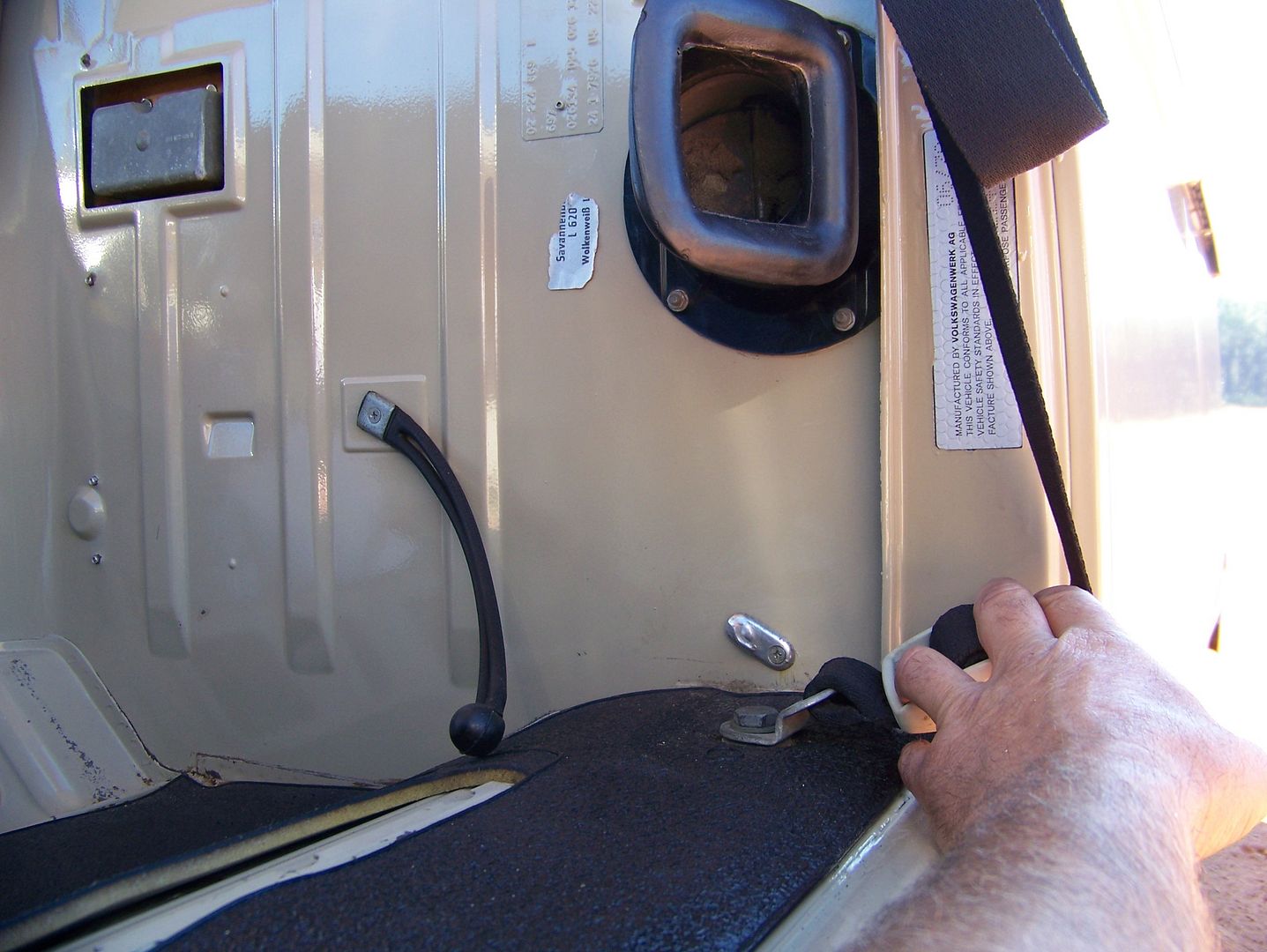 I had no idea that this bungee cord was stock! I thought Bookwus had drilled it in there (the same day he drilled in the cupholders, I gathered). I took it out to unclutter the area behind the seat, and there were VW part numbers and logos on all parts, and the flat area on the partition that the bungee holder screws to apparently was designed just for that purpose. I had no idea:
So I polished it and put it back in. The other thing I did was to lubricate exactly every spring and tension rod in the entire seat assembly. Nothing is nastier than a seat squeak for making the car feel cheap and my lardbutt feel but lardy: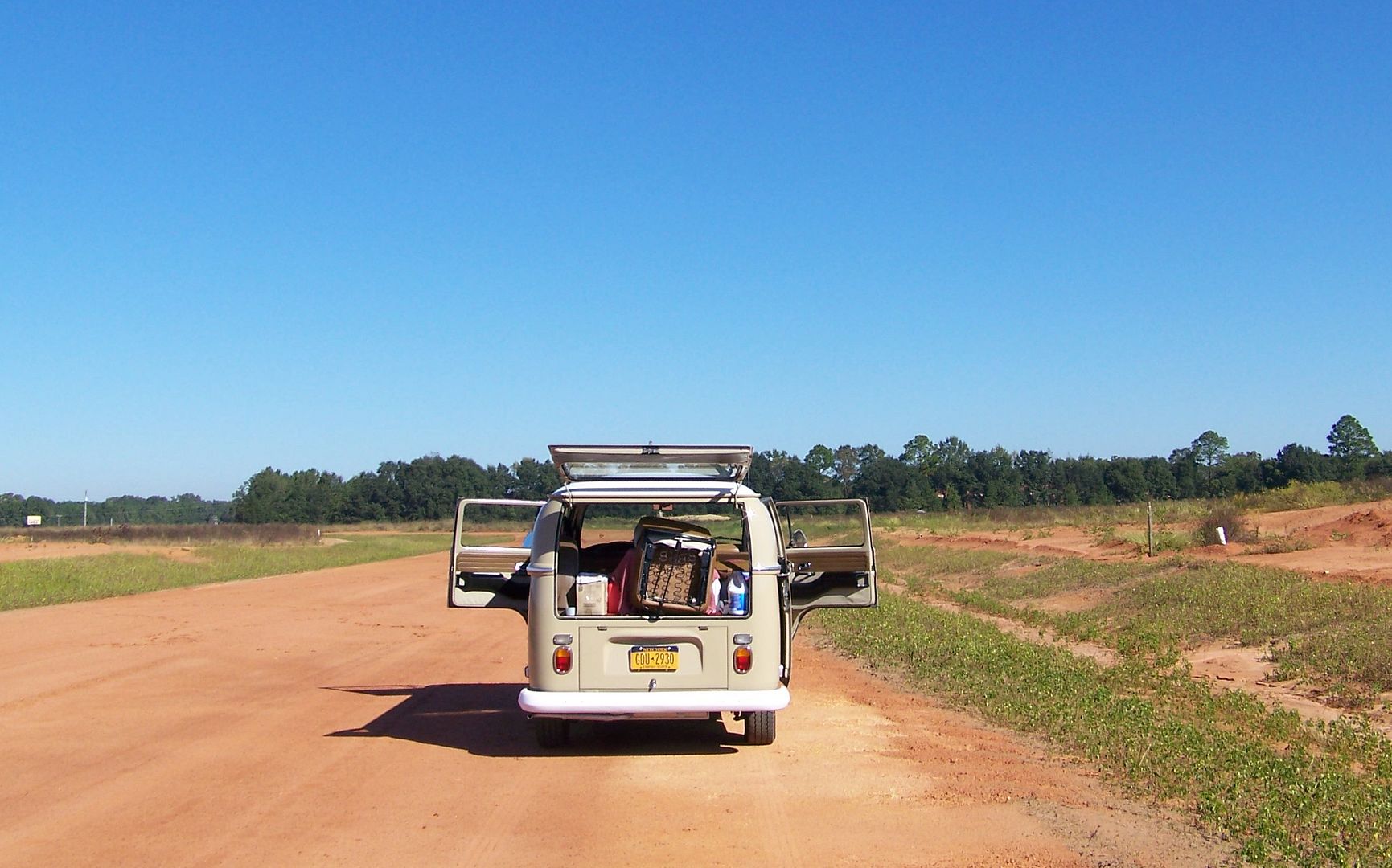 So about that horrendous attack, I dotted Chloe's headliner last September before my New Jersey call:
viewtopic.php?f=67&t=11637
If you read down towards the bottom of the post, I mentioned using "urethane reducer sauce" to keep the Sharpie going. Well, the dots all blued and ran on me over the past year. Add to that the two tears in the headliner which look soooo tatty after a summer of the BobD's pristine Fresh Snowfall-looking headliner, and the fact that I need a
horrendous challenge
to keep me on my A-Game, and here we are . . . panic-stricken: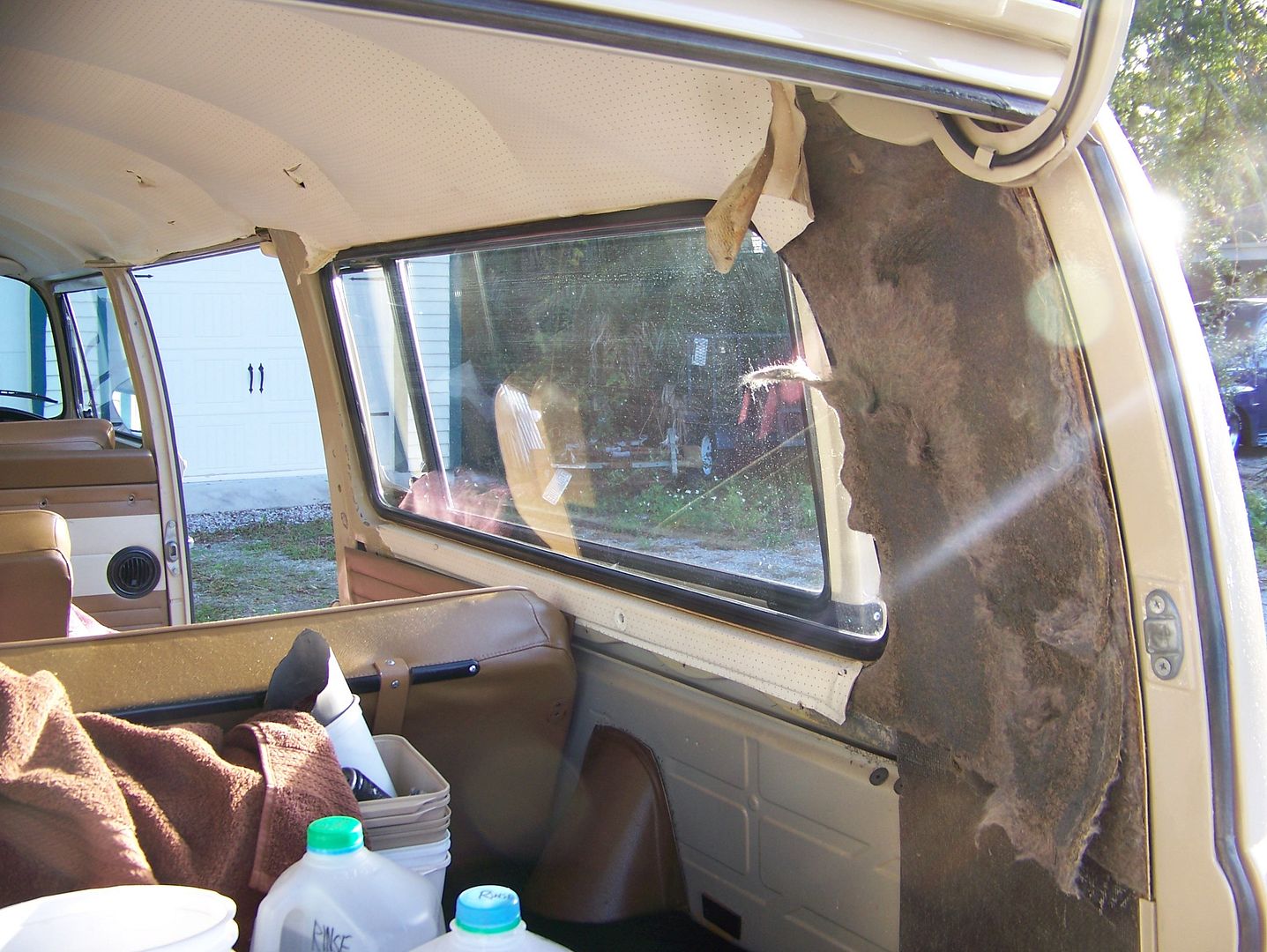 It is laborious work, and I have barely started. I *need* my new headliner install to look exactly as good as the factory original. Being my very first headliner job, it will be the "horrendous challenge" I was looking for. Oh, and I have to do this solo, solely solo.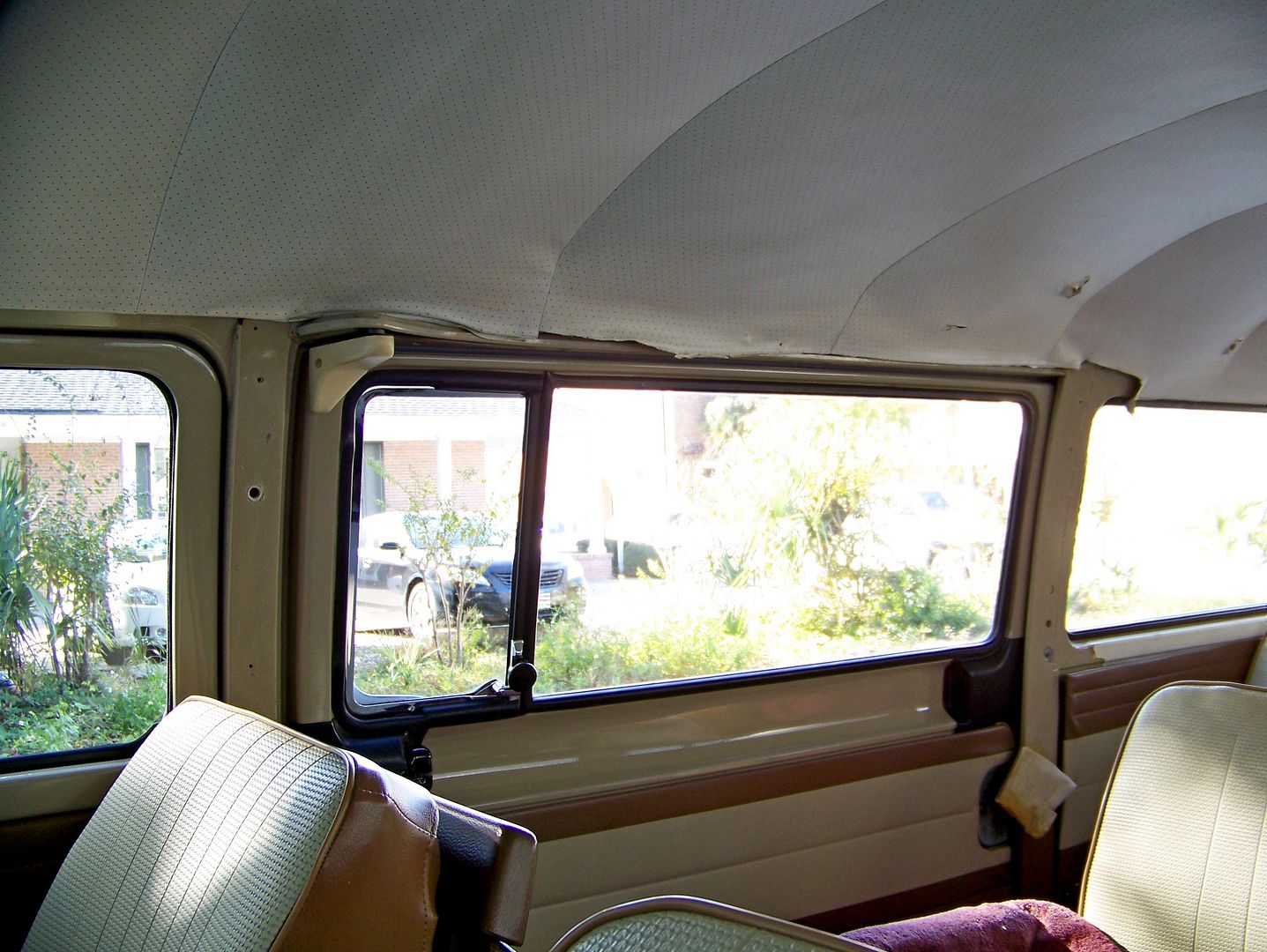 Getting the old adhesive off is a monster. The "goof off" adhesive remover can do fine with glue that is only ten years-old, but 45 year-old Death Valley-baked adhesive? Not even. I am demanding as close to perfection as I possibly can, no wrinkles, no bumps. I will take whatever time it takes.
Colin
(did I mention that I am panic-stricken?)