From the appetite call in the concrete and steel scrum of New Jersey, I headed north towards Maine. North seemed like the wrong way to go for my heat-seeking self. Late summer has a whole lot of poignancy for those of us who know about Halloween-through-Mother's Day snow: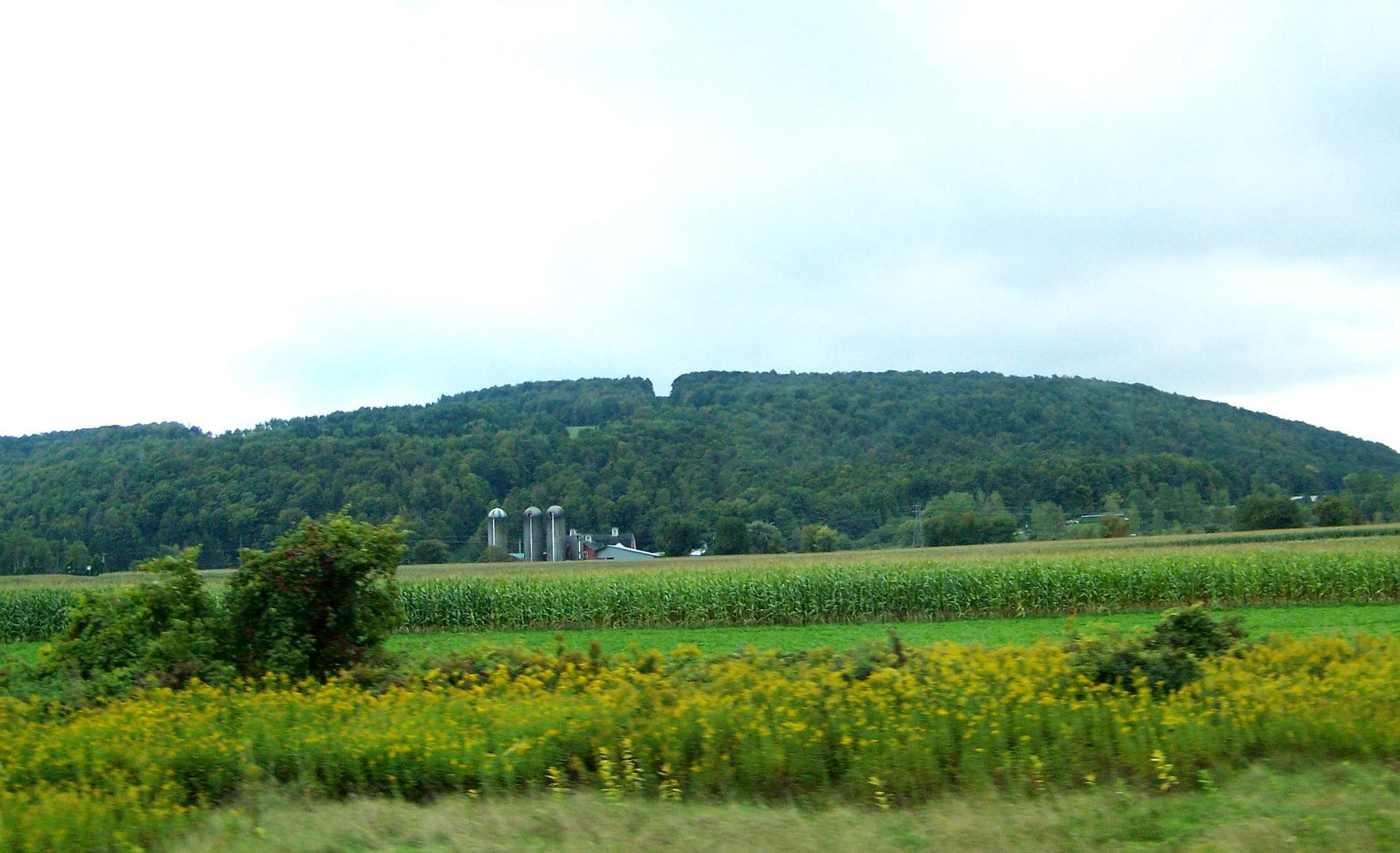 There is something ridiculously gorgeous about New York state:
Arrived in Maine way up at Seattle type latitudes to find pretty decent sunny weather.
I loved our day in Maine, and I am still sorry that I did not get pictures of that big day of front suspension work. You need to see these torsion leaves that serve as springs. I enjoyed the reparte between foxmon and me and RandyInMaine, who showed up to help only to be saddled with benching that beam on up into the frame channels. I cuddawuddashudda stayed for more beer at the end of the day, but I was too restless with all of the driving and appointments in front of me.
From the foxmon call in Maine, I tripped down the east coast to the Drozdenko/Ethan Connecticut call. I-390 southbound: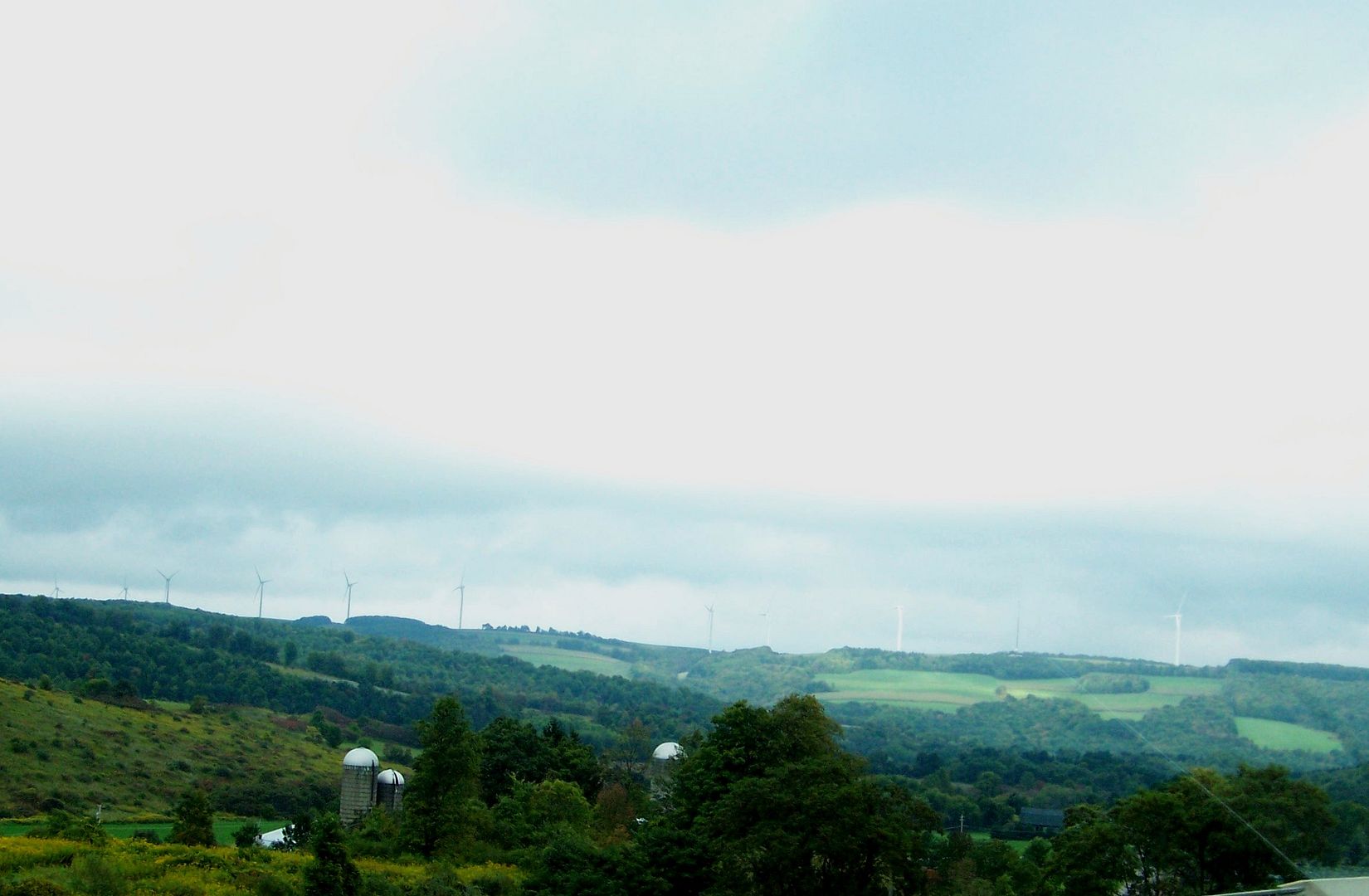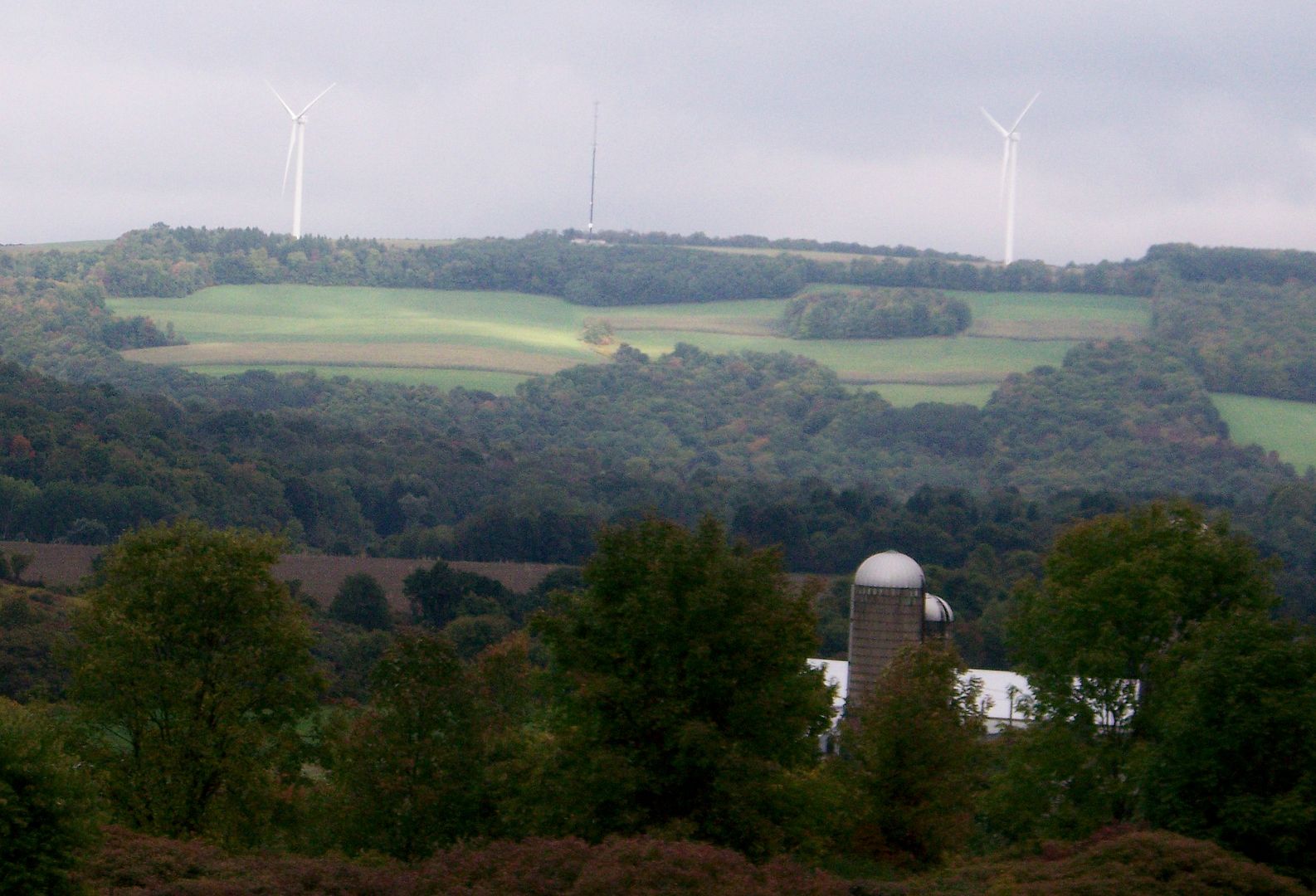 It has been a wary time of it, wary of temperatures that might dive into freezing cold, wary of highway mishaps that might further defile my loyal BobD travelling companion, wary of a bratty failure of the Delco replacement starter solenoid that would, of course, only crop up in the unwanted rain, and I have been newly recently wary of Life Itself, time is relentless.
Drove to Connecticut.
I enjoyed the reparte between drozdenko and ethan and me.
We discovered that ethan's Vanagon engine had a seriously recessed valve. His shirt aptly reflected the situation:
Peeking through, you can see the brown all over the inside of the cylinder head/rocker area from oil broiling in excessive heat: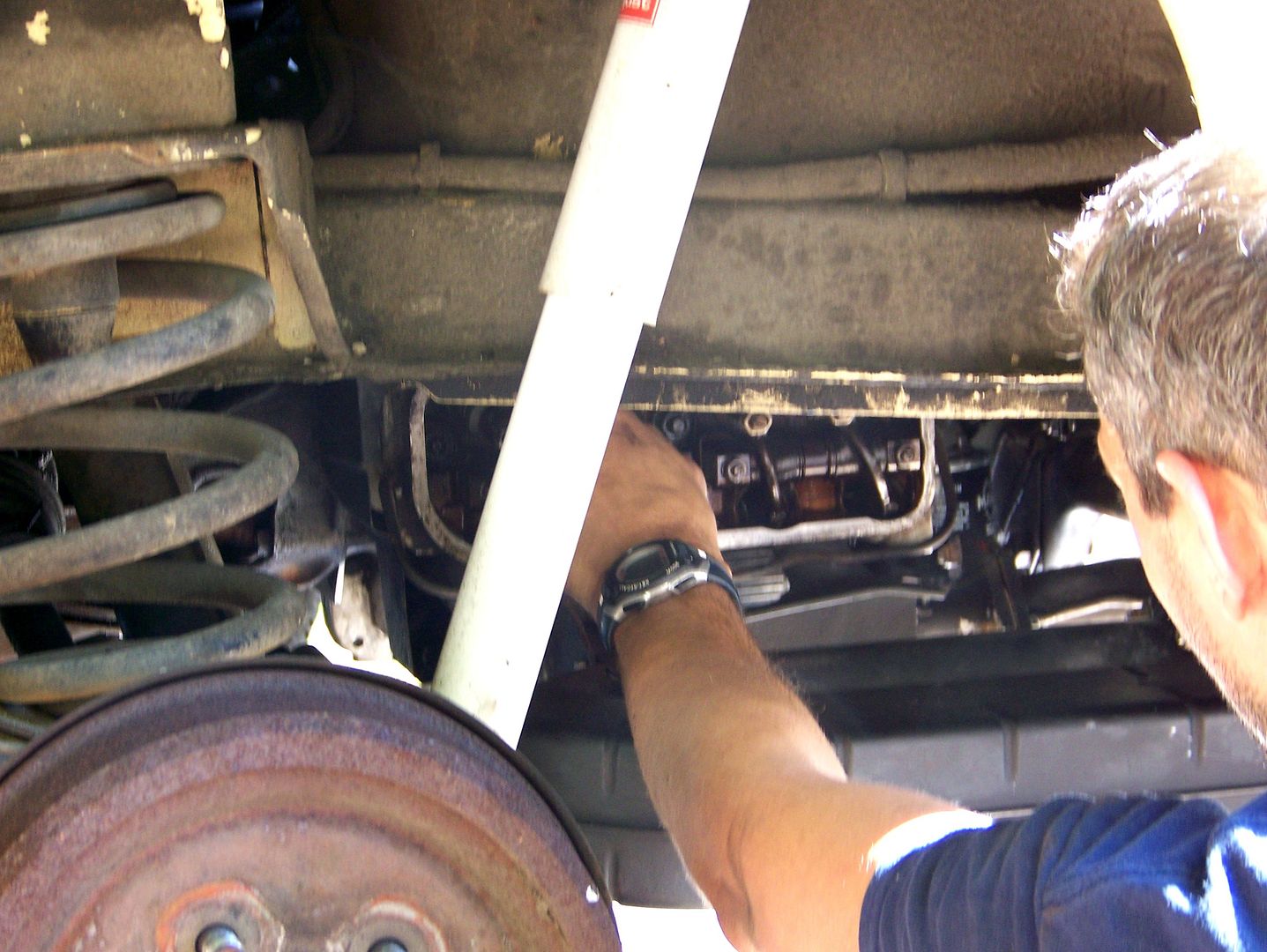 We moved on, we had to, to other tasks like replacing CV boots. On the Vanagon, the outer CVs are hidden in a cave inside the trailing arms. It is quite the trick to align and start the bolts on the outer axle flange holding a greasy driveshaft exquisitely still so as not to knock crud into the joint. Ethan was up to the task: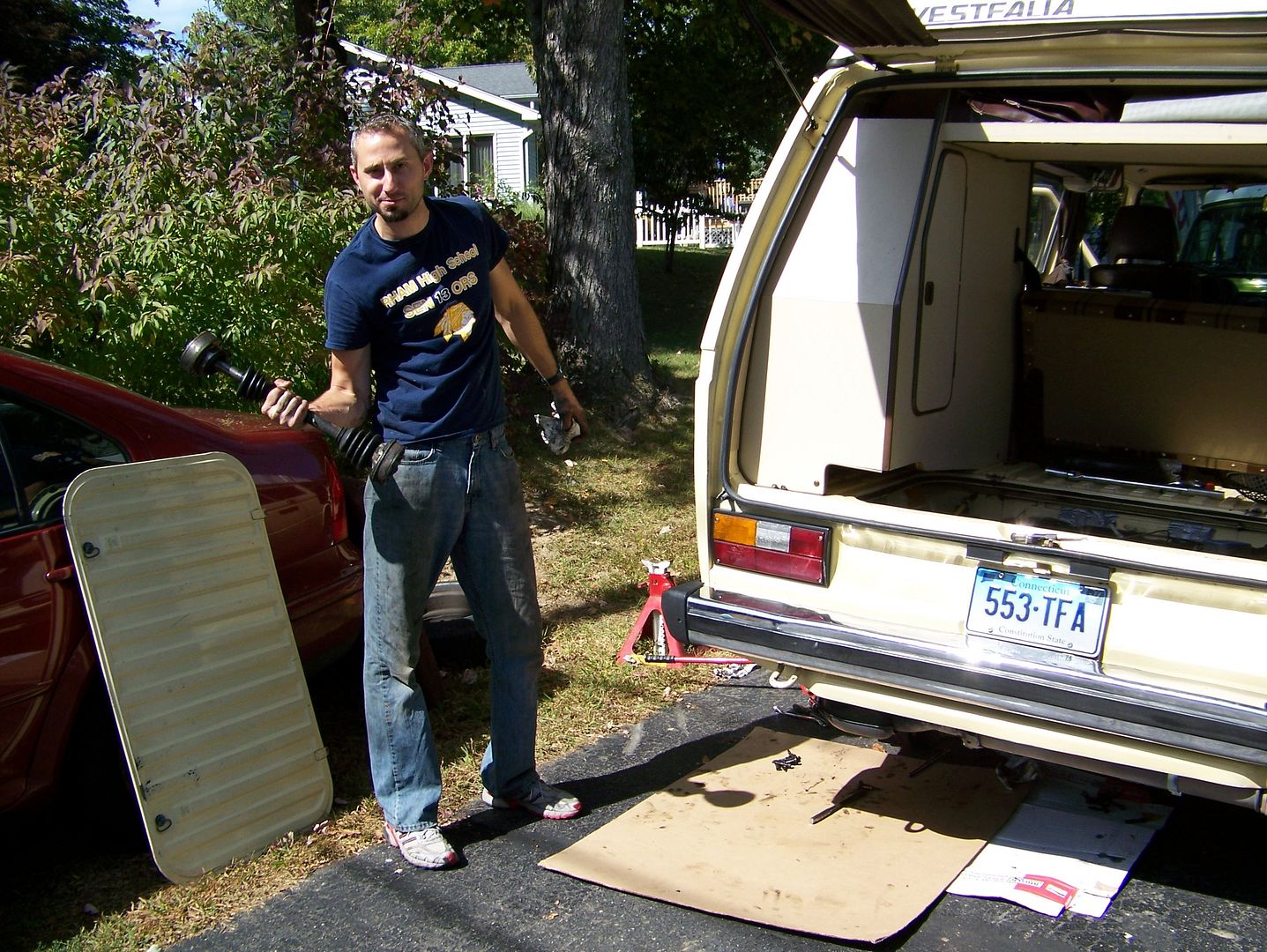 While ethan and I were occupied with ministering to the Vanagon's engine, drozdenko was:
. . . but fortunately he: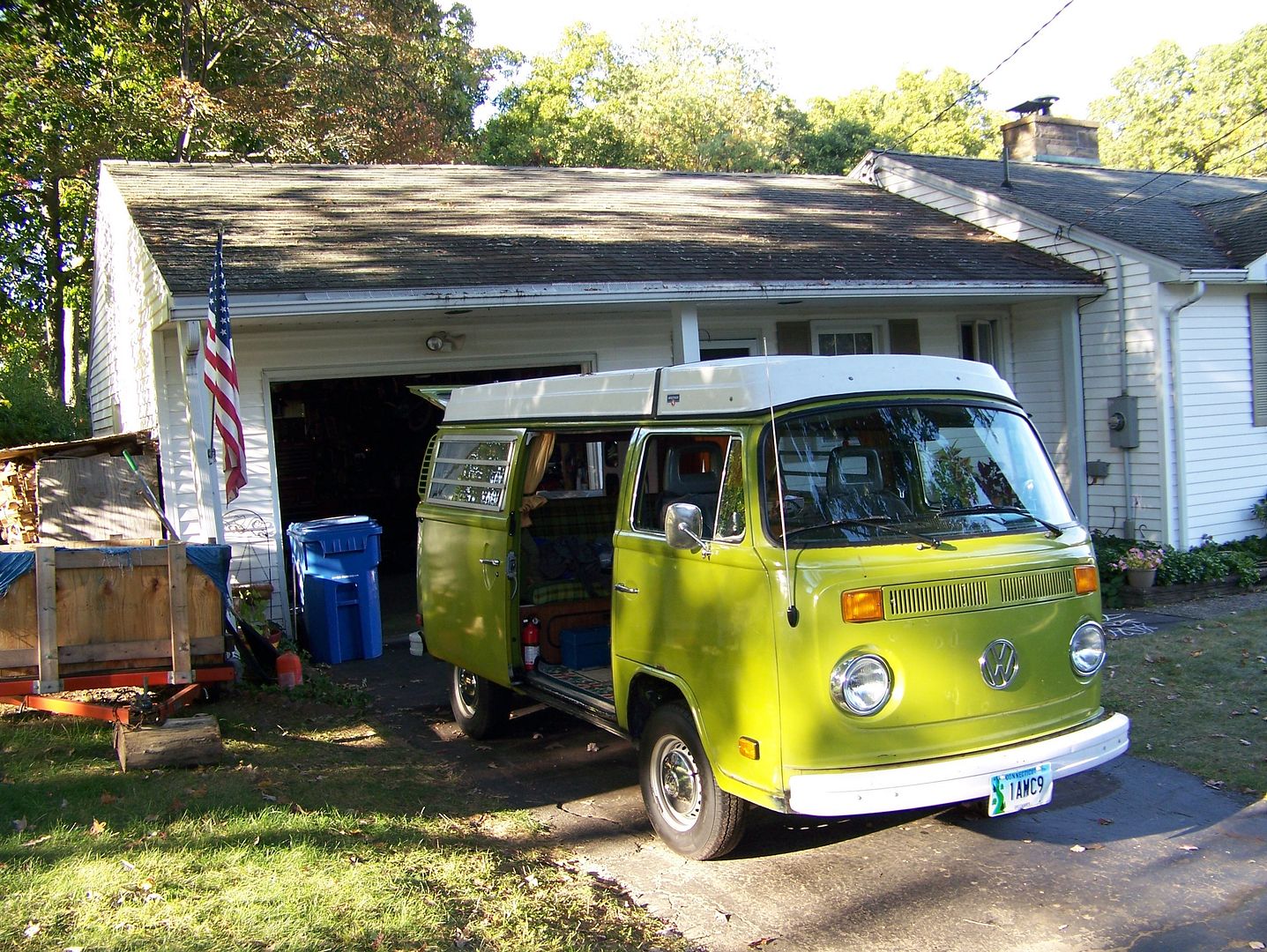 and we discussed Advanced Aesthetic Repair Techniques to get the sliding door to travel smoothly along a damaged lower roller track. A JB Weld-applied thin steel insert may cover over the rust-pot-hole damaged track. I look forward to an update.
We had our Annual "Ethan Stiffs The Itinerator" accounting tiff. See, last year it was $100.00 short (I don't know why, but I never count money in front of people). I called drozdenko who called ethan who discovered that he had an extra $100.00 tucked in his bill fold, and we made it all square and fine. Well, THIS year, I counted the money in a very exaggerated and ostentatious manner.
"You're $10.00 short, is this a joke?"
"What do you mean I am $10.00 short, are you pulling one on me?"
"No, I am most-assuredly not."
So everybody gets to looking around for a ten.
"I had it ALL in the Vanagon, right there."
Drozdenko rustles up a ten and I am on my way.
Got a PM later, "ethan found the ten in his Vanagon."
Tripped down to Maryland for the Cheesehead II appointment via a detour through the hills of Pennsylvania. This is overlooking the Delaware River Valley from I-84 on the way to Scranton:
Our ever-growing need for electricity has its downsides . . . :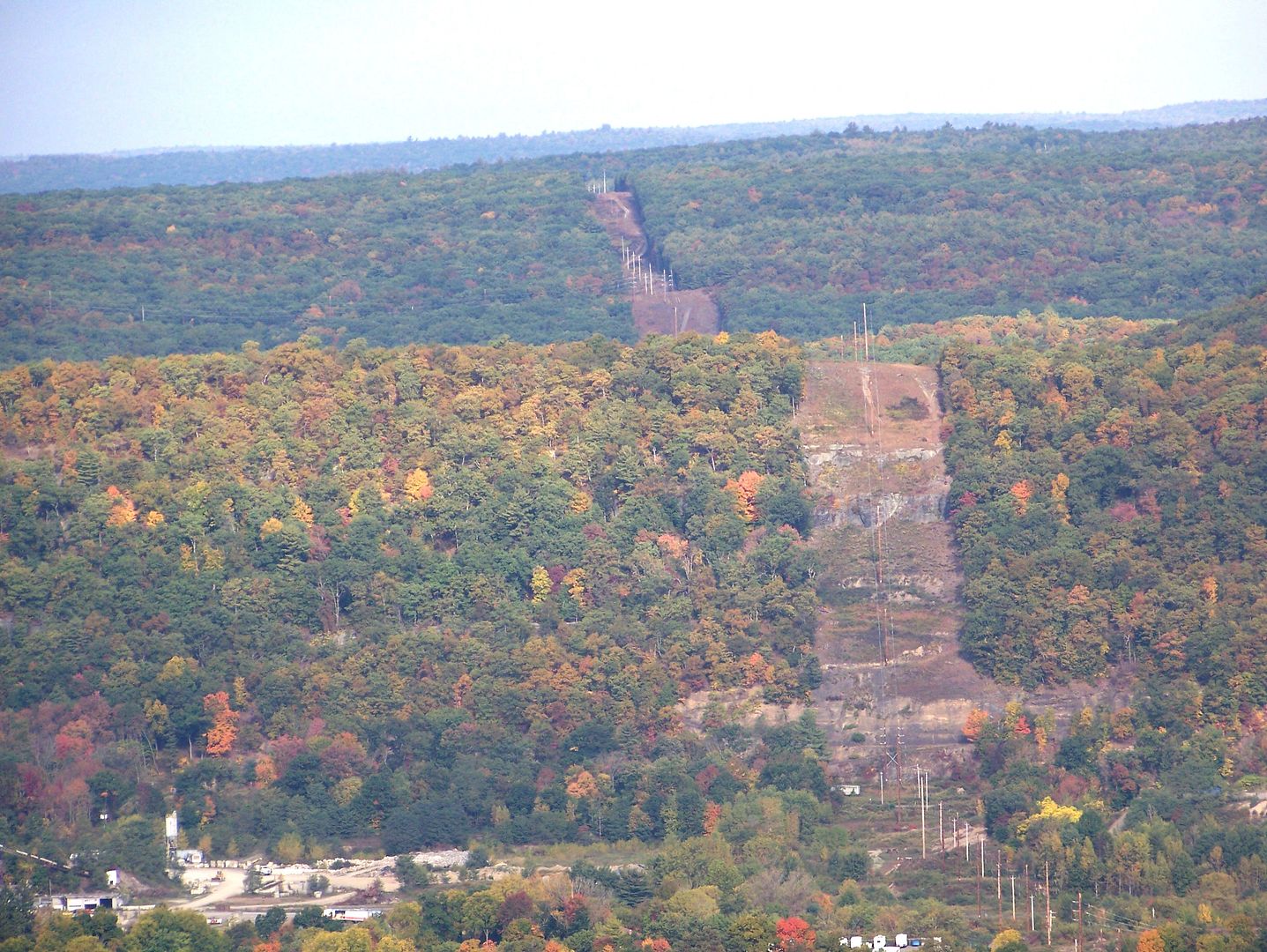 This is a pile of coal outside of Carbondale PA. Carbondale had an underground mine fire from 1946 through the mid-70's. I was scaredily impressed as a child attending summer camp nearby, had visions of Dante's Inferno in the night, but they were actually pretty well-hidden (now China emits more annual carbon dioxide from its coal mine fires than all US automobiles do).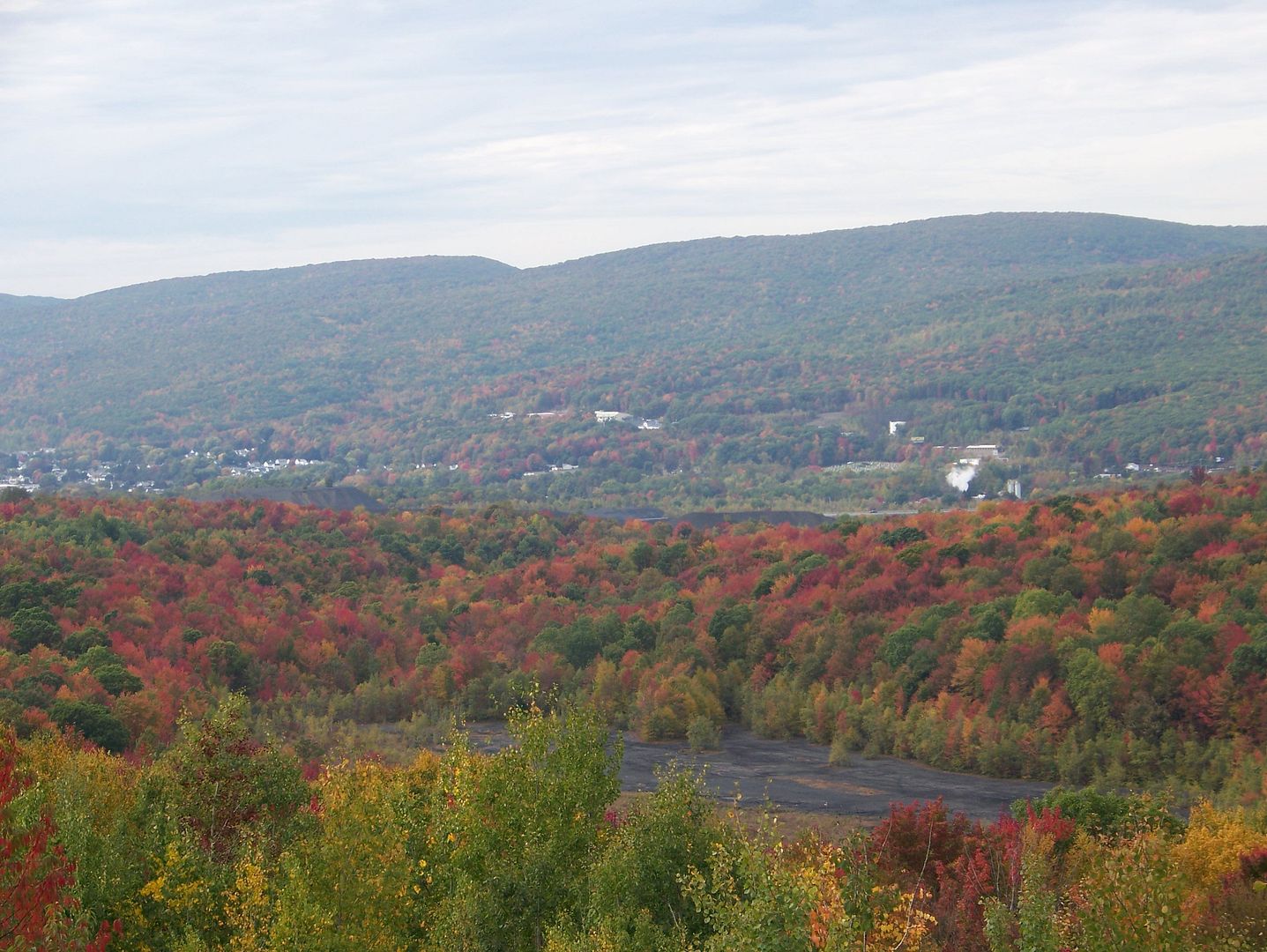 Decided to visit the old summer camp outside of Honesdale PA on old Route 6. What a heart-breaker heavy little walk through the ruins. I had dreams of running that place:
It is now a girl's dance camp??
Still gorgeous countryside, but the buildings are getting extremely tatty and grossly "secure", with deadbolt lockable front doors (you know, to prevent terrorist threats) and hideous flourescent streetlamps to wash out the Milky Way at night:
1979
2014 (the woods behind the upper cabins were mowed down for garish new tennis courts with a huge Prison-Lite wire fence)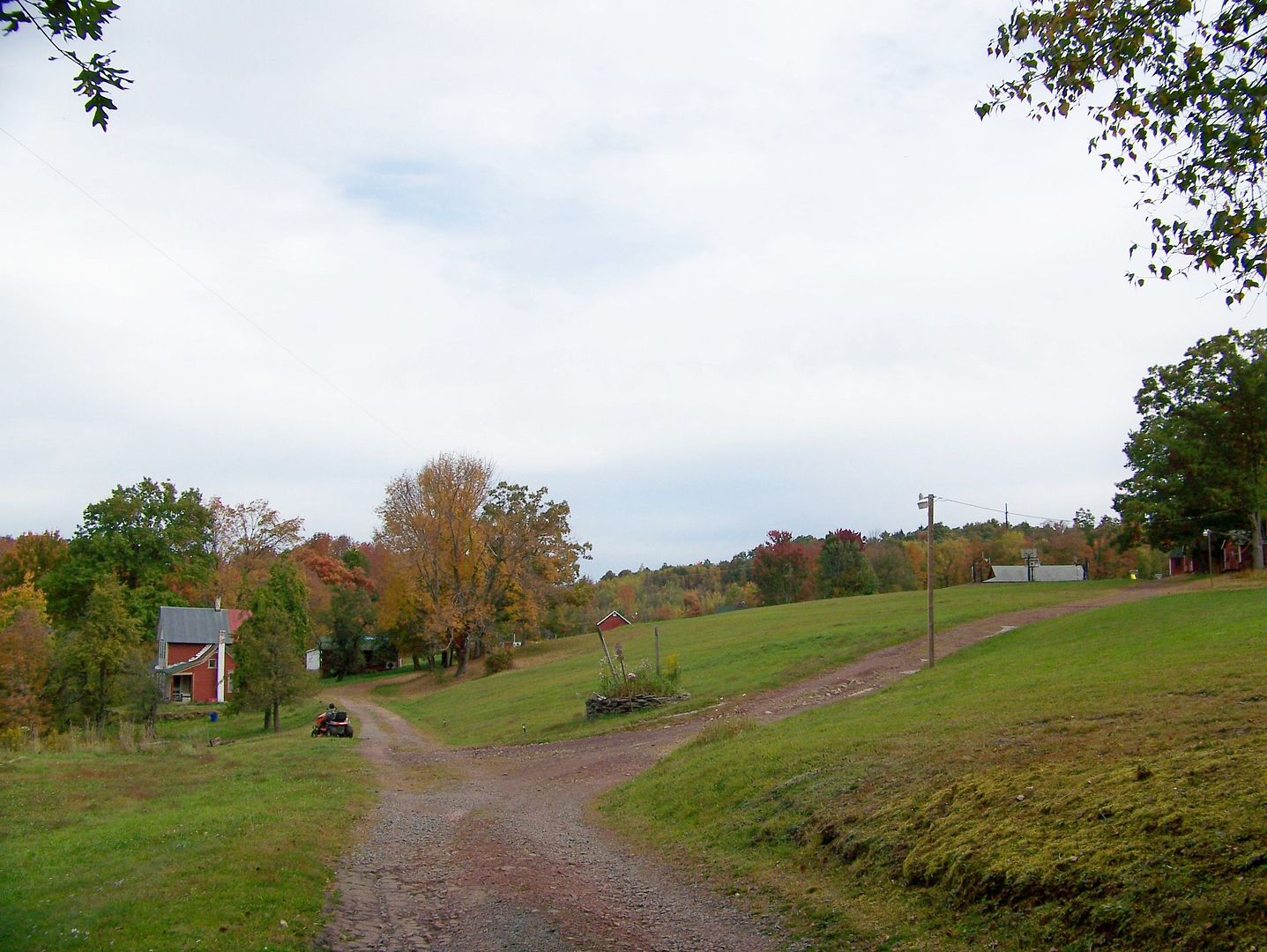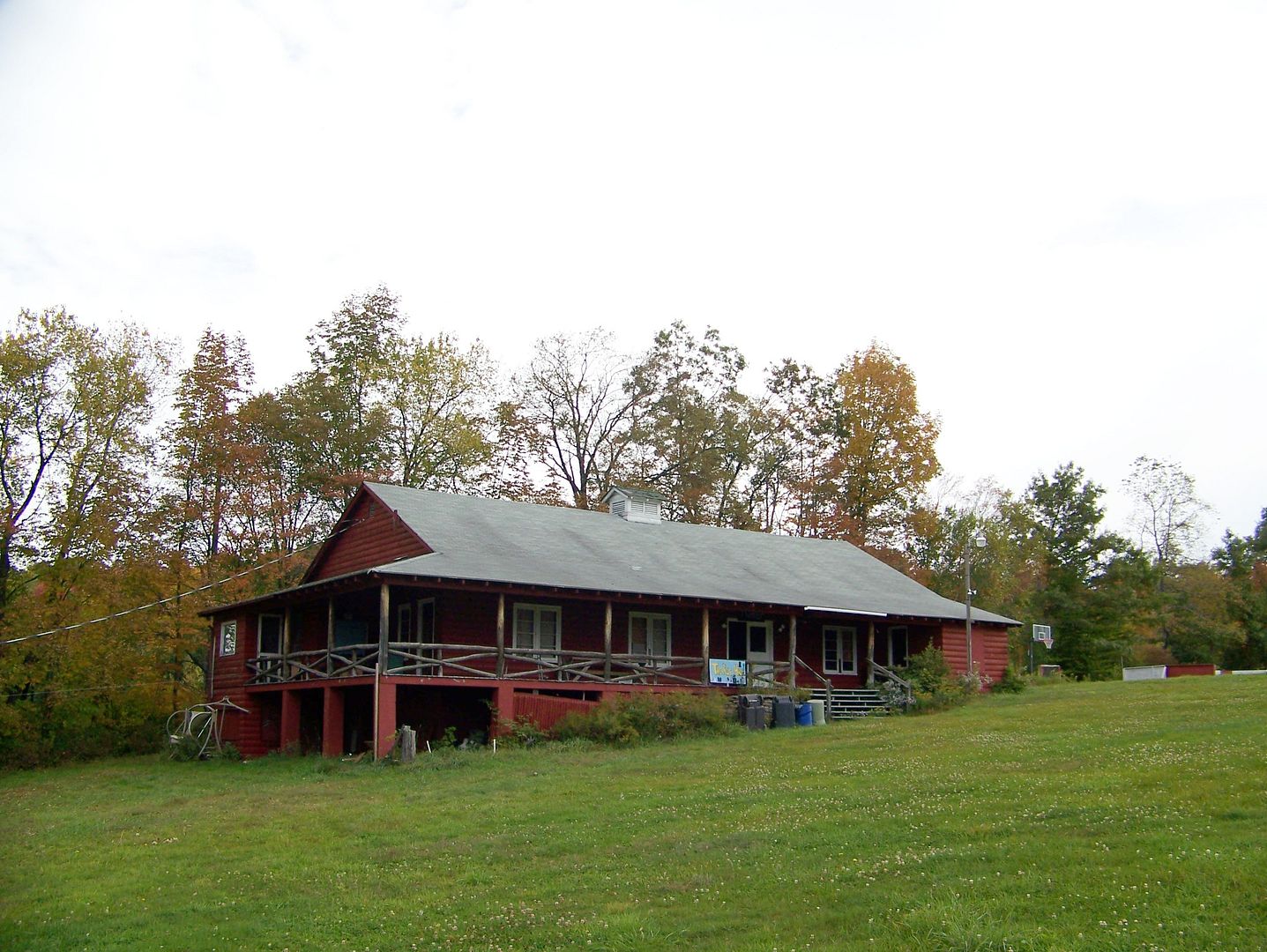 I remember *this* view as an nine year-old July 2, 1968 at 7:35AM, "Sunshine of Your Love" by Cream was playing on the public address system to rouse us to another day of childhood . . .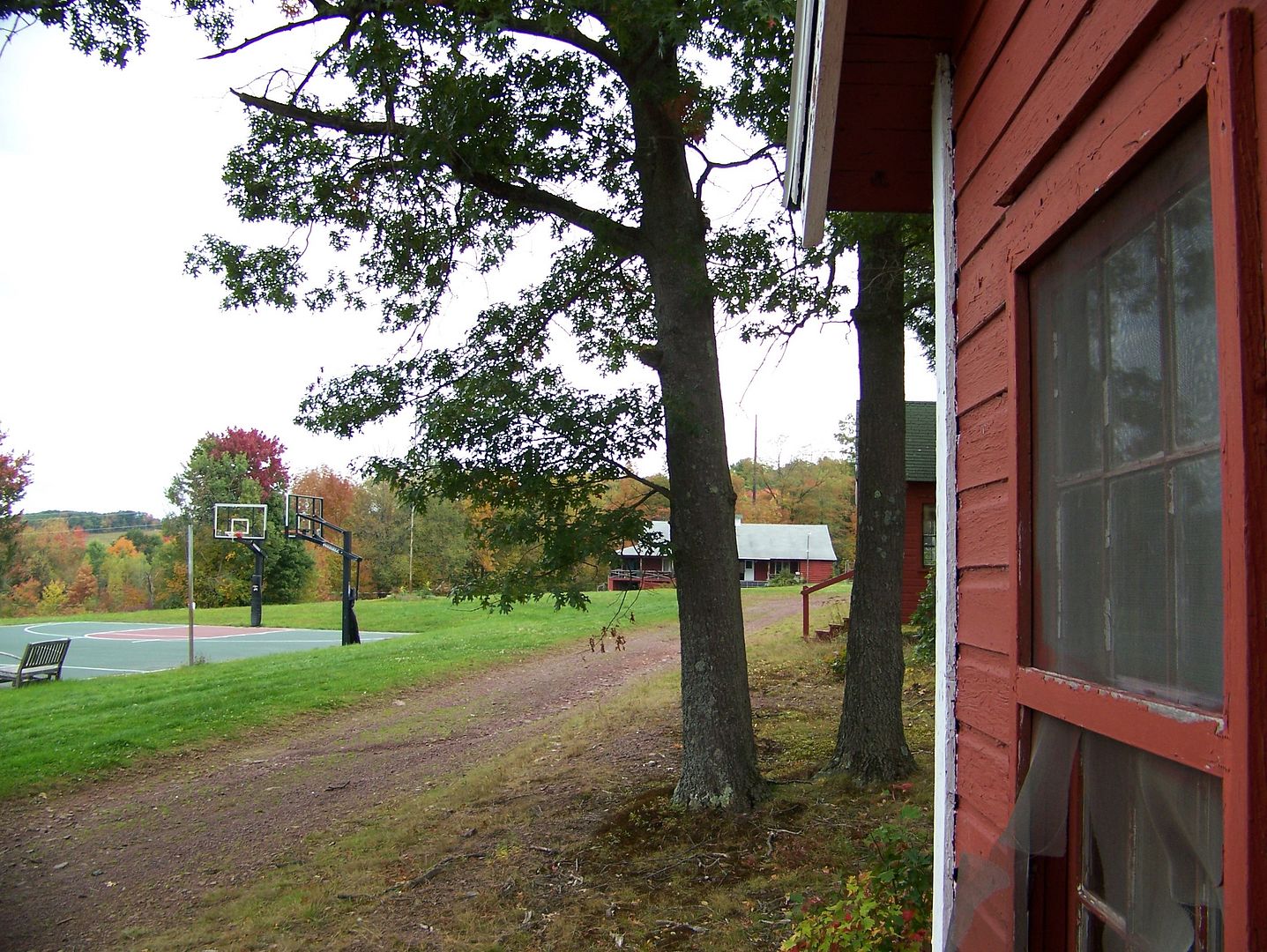 This is the old owner's cabin with a blown out front window, proof to me that the current owners are swamped or something, cuz back in the day, that window would have been repaired in hours: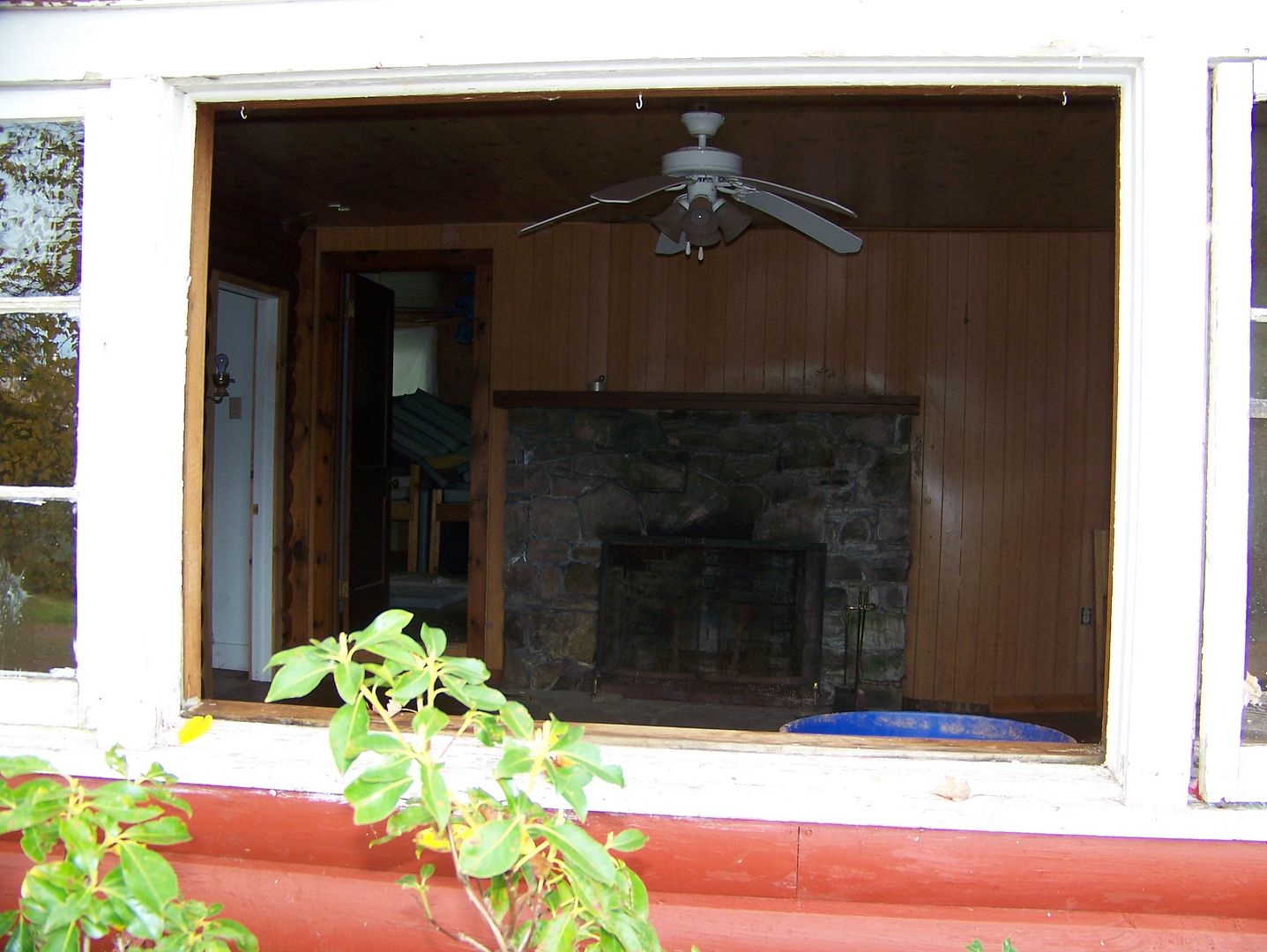 Old Cabin 1 was burned to the ground, the new tennis courts were so grotesquely out-of-proportion, the barn apparently was razed, anyways . . . life, you know? It just goes on in the future direction. You can't go back:
So I take in the startling beauty of this road I have known since July 1, 1968, grateful that it has survived along with me to September 29, 2014 at 11:42AM.
Colin
( p.s. )
*
*
*
*
*
*
*
*
*
*
*
*
*
*
*
*
*
*
. . . thus proving that a sloppily dressed 12 year-old can still arrive at Great Success
while a tidily dressed 12 year-old can still end up homeless