Hi.
Colin
.
.
.
All right, it has been quite a month.
My heart is so tangled from life coming at me fast.
Questions of mortality/life-span/history were triggered over and over this past month,
when I visited my fatigued step-father and my mother now in her 84th year,
when I visited Cindy and 15 yr-old daughter and "little" cousins who used to be 3 but are now 22,
when I threw out my correspondences and school books and possessions from the past forty years,
when I watched my elementary school sweetheart get married,
when I heard of Emma leaving this Earth ( I am shocked, she was chatting it up on August 13th) . . .
My spirit is not distraught, it is quiet.
Fall has arrived. I have been too cold at night: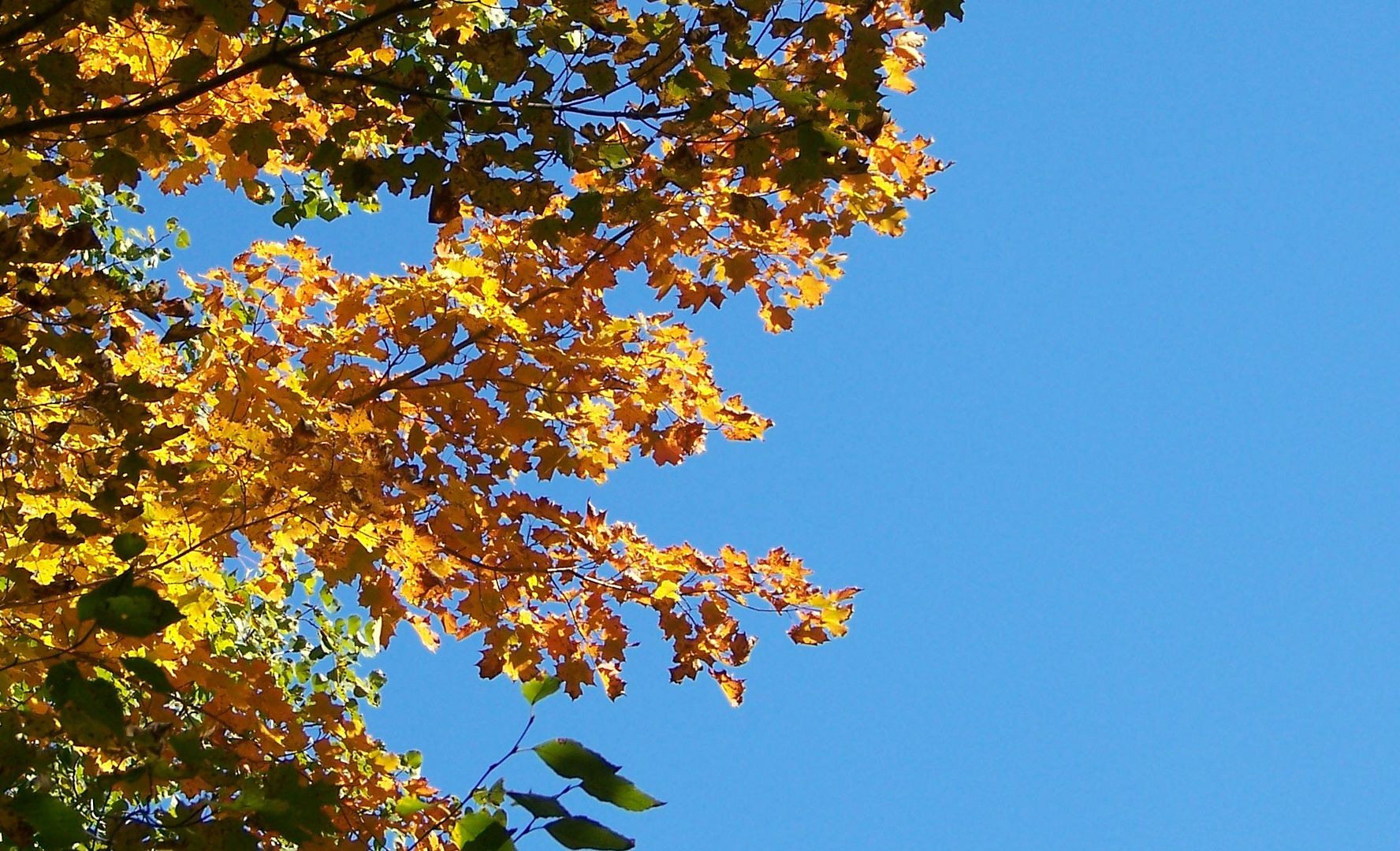 BobD's green gets upstaged by nature's palettes:
Did a brief inspection of a '65 Cadillac. It was brief because the seller could not understand me when I said,
"I would like to do a dynamic compression test - it is quick and does not require pulling spark plugs."
"What are you talking about?"
"I will ground the coil wire and crank the engine and listen for any spikes in starter speed."
"I've never heard of such a stupid thing."
"Well, I could get my spark plug wrench and compression tester."
"NO, WE ARE DONE HERE, GET OUT OF HERE."
"Are you serious? I just drove three hours and you are taking offense at what I said?"
"We're done. Get out of here. People who buy my cars trust them."
"Exactly. Trust but verify. If I was checking out a car for YOU, you would be happy with my thoroughness. Well, I am working for someone else, and I want to be thorough. Now, I need to start the engine."
"I'LL START THE ENGINE, YOU WOULD JUST FLOOD IT."
So, he pumps the accelerator about ten times and floods it.
So I suggest, "put your foot to the floor and leave it there, that'll air it out, it'll catch."
He pumps the accelerator another five or so times. Stubborn. But I spy him floor the accelerator and after a good ten seconds, it catches.
I call my customer with a truncated "report" from this guys driveway. You bet I did throw my voice towards his office window . . .
Had a challenging but entertaining day with foxmon, replacing his rusted-out front beam. RandyInMaine showed up and threw himself to the task.Once we got RandyInMaine to bench press the beam up to the frame so we could stick in the frame bolts, we built it up and went for a test drive. I should have taken photographs! Man, we had greasy torsion leaves, greasy trailing arms, trick home-made special clips for the suspension snubbers, brake master cylinder bleeding, the works. But, alas, we were *too* greasy to take pictures.
Just today! I enjoyed my first warm sunny day in ages. Thus, I tore apart my starter and replaced the fuel hoses right at the tank.
The Duralast Starter Solenoid, Painted With Rustoleum Engine Enamel:
The Seven Wires Leading To The Solenoid: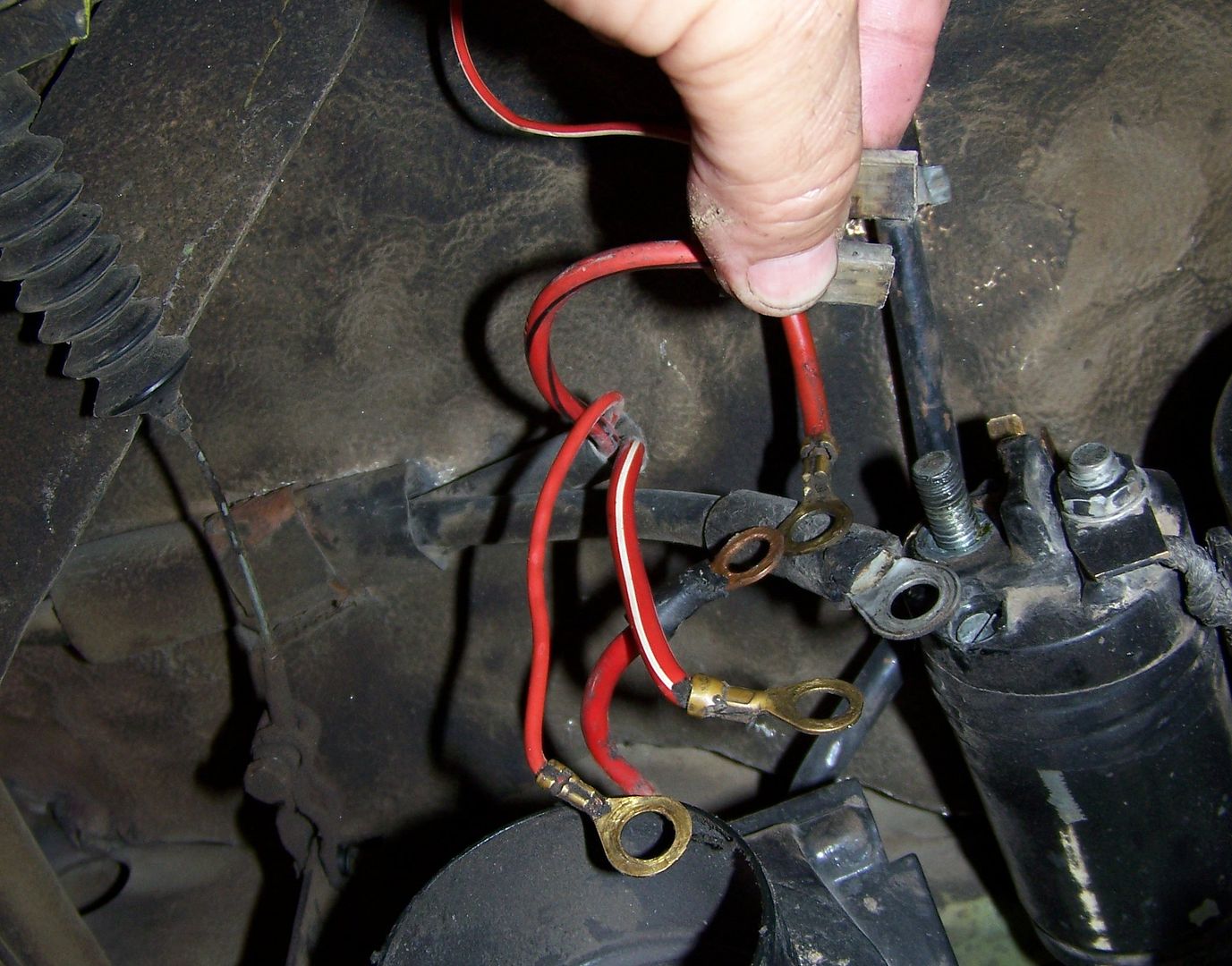 Lubricating The Bendix Drive Pivot: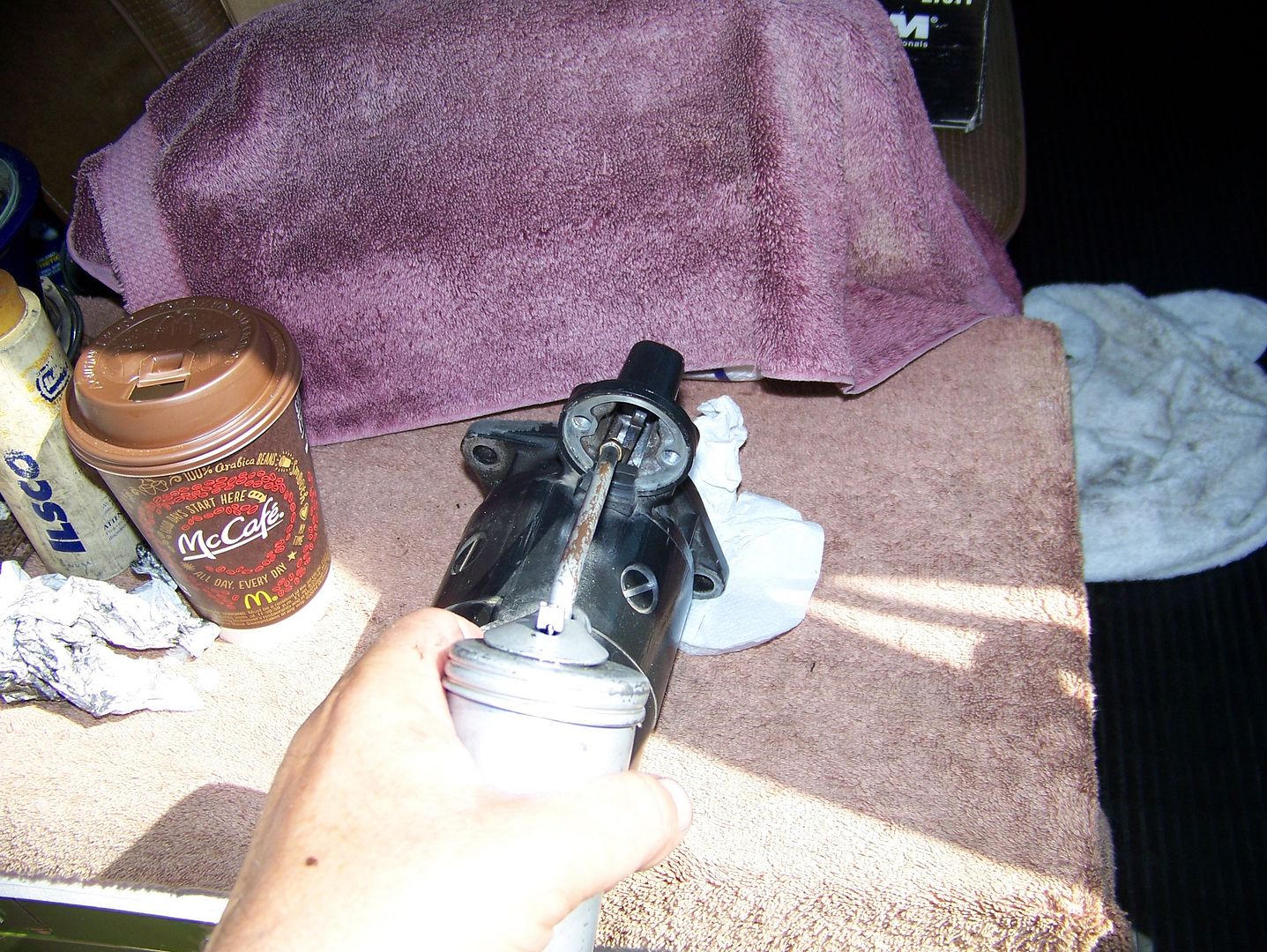 Unravelling The Braided Motor Lead To DiElectric Grease It: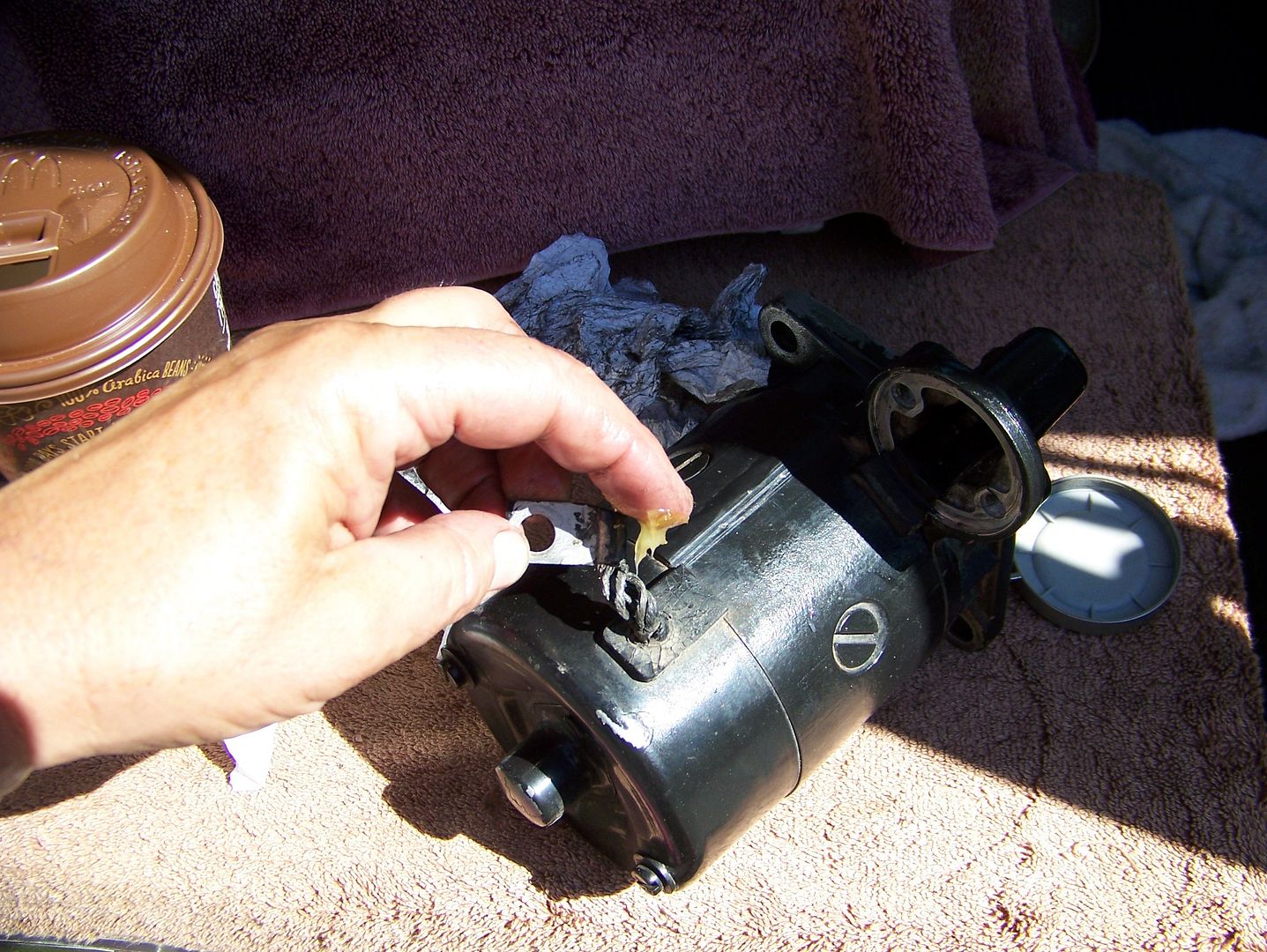 DiElectric Greasing The New Solenoid Plunger: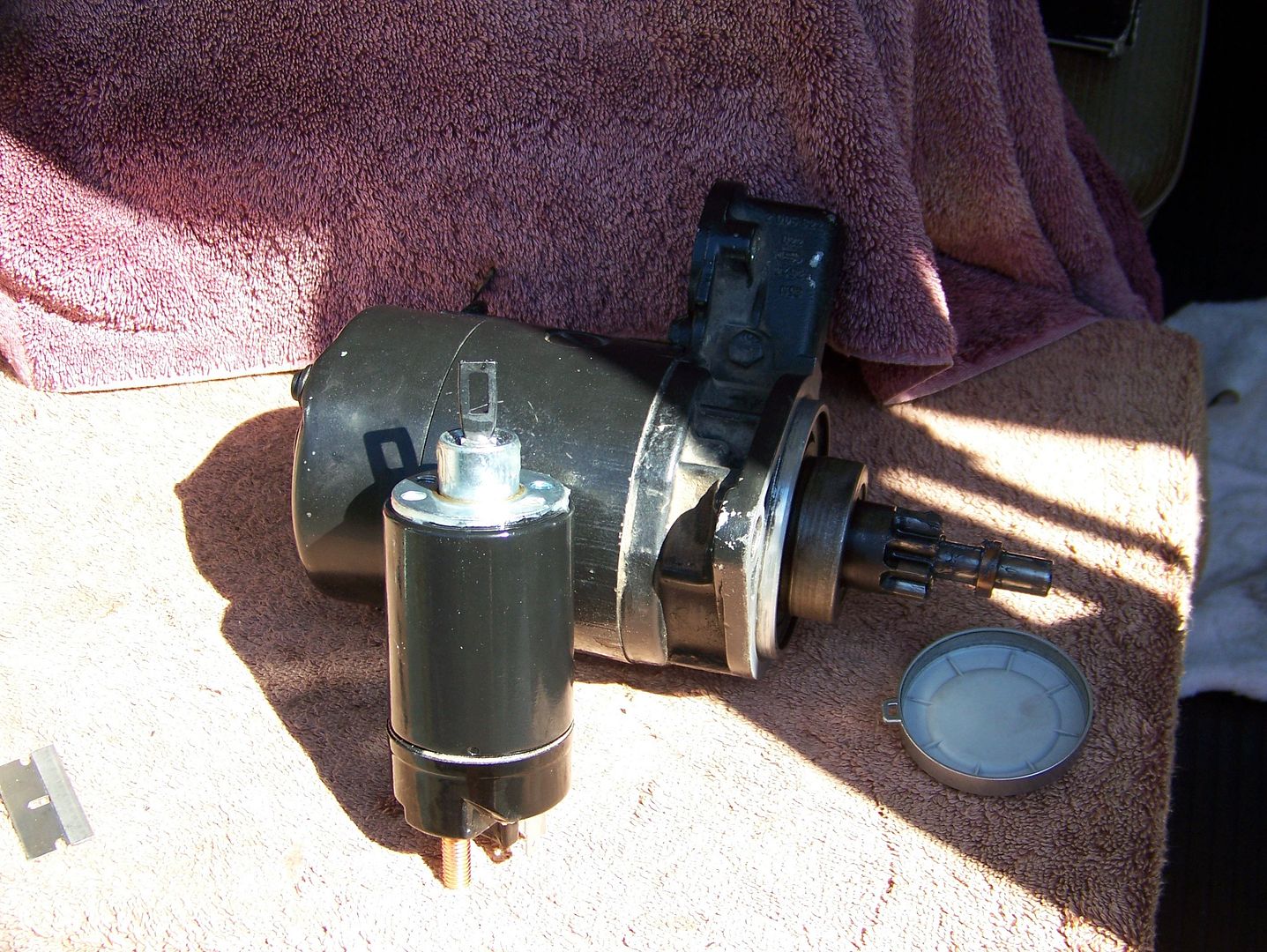 The Completed Solenoid Replacement With Removed Hard-Start Relay
(removed only until this solenoid begins to act up):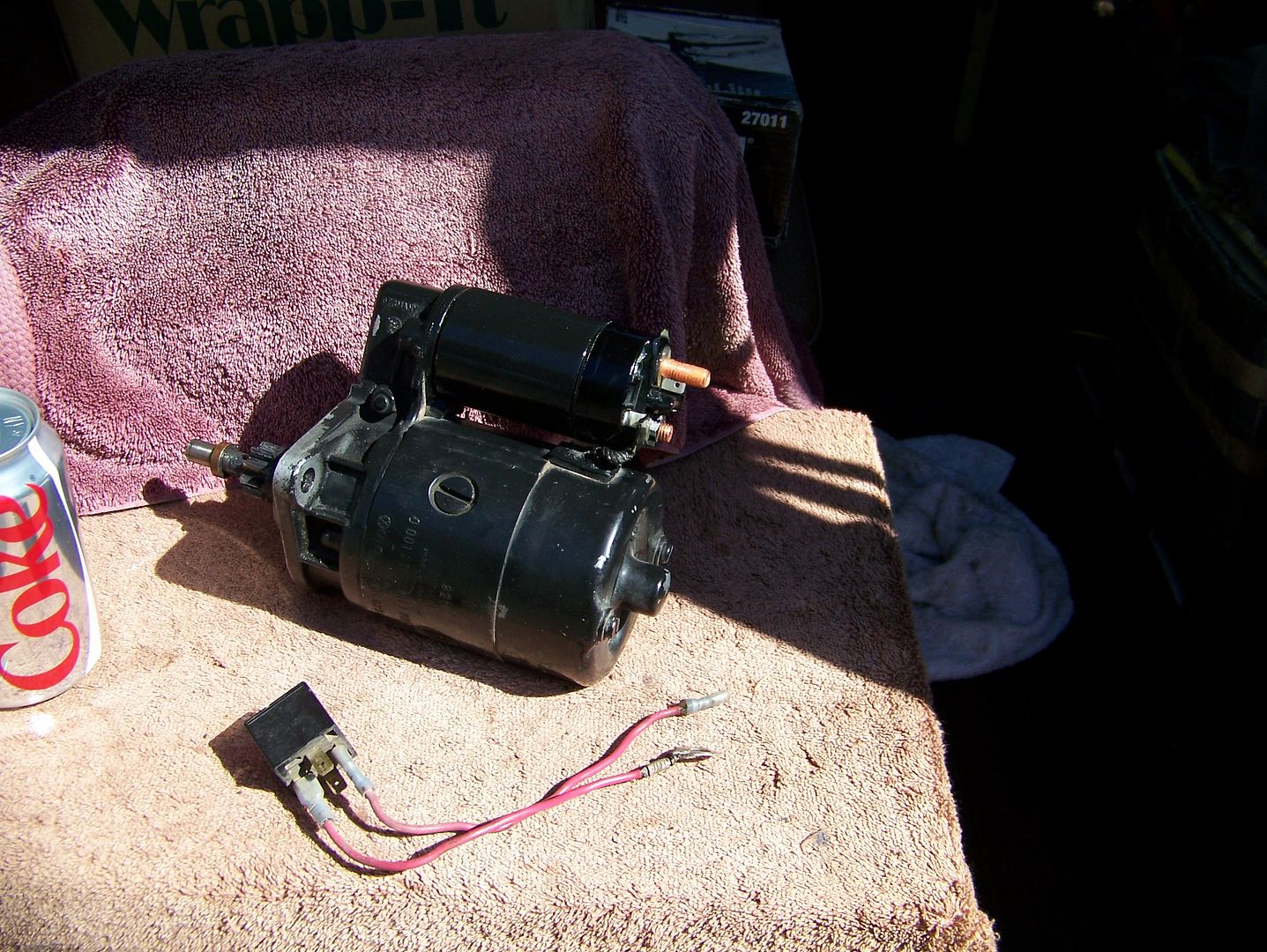 Removing The Fuel Clamps and Cracking Loose The Hose Ends:
New Hoses And Clamps
(not shown - the two gallons of gas in my arm pits and under my bare back against the besotted towel when the stupid hose refused to go on the supply nipple):
The Completed Starter Solenoid Replacement Project:
Drozdenko tomorrow, then dive south to Maryland and Tennessee and Georgia . . .
ColinIStillSmellLikeGasoline