Well, I WAS in Vermont, now I am in New York.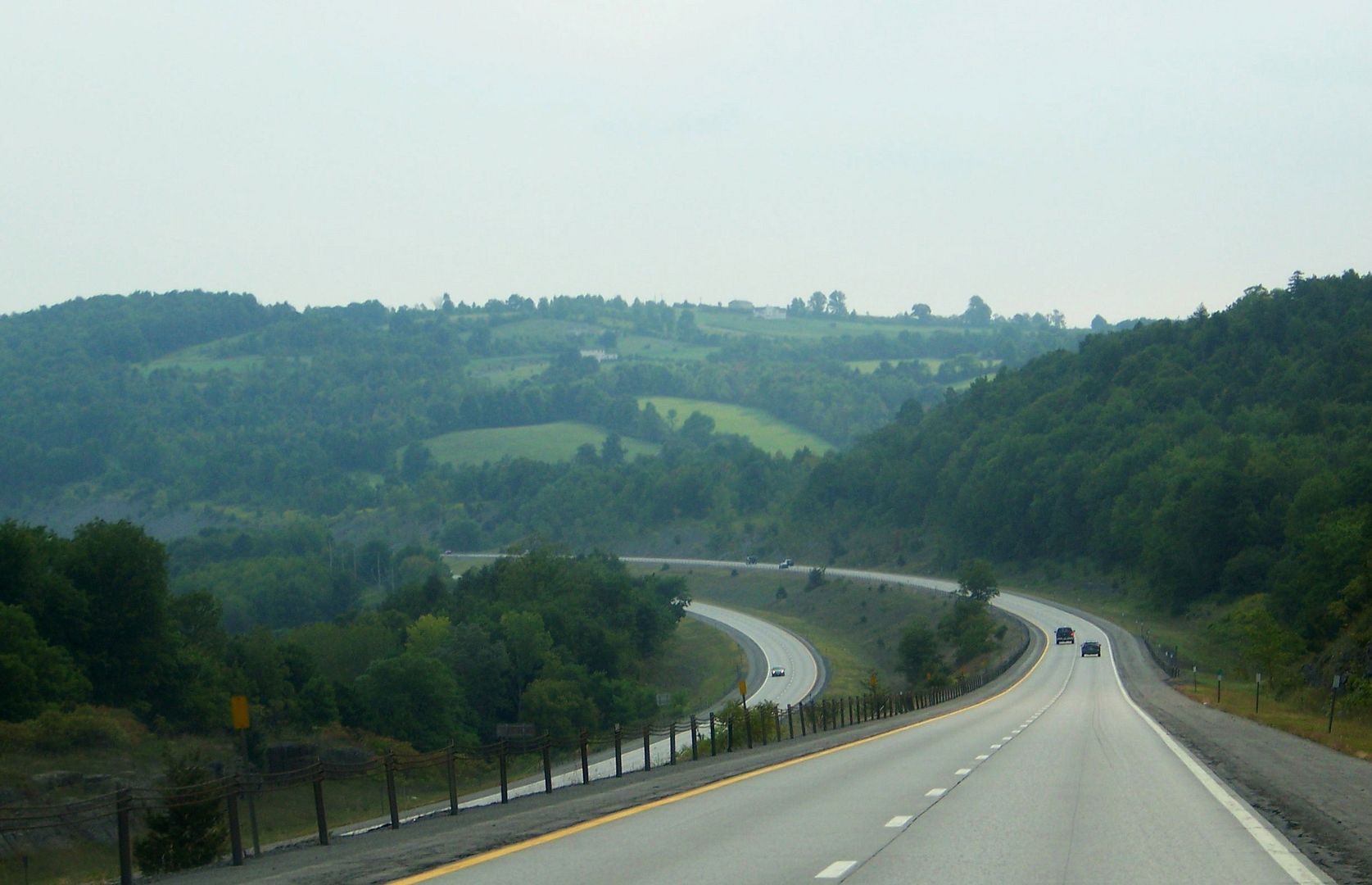 Totally excessive greenery and too many picture-perfect farms nestled in the soft late summer scenery:
What was going to be a nice couple of weeks of trying to resuscitate my old cars is now an anxious shove to get them ready to drive themselves to some as-yet unknown new storage environment . . . that I can afford.
So, what a time it was in Vermont. We, Waterdawg and Aopisa and I, decided to do a two-day mash of all kinds of projects on Aopisa's beautiful Taigagrun westy and Waterdawg's wounded Dakota Beige westy.
This included yet another windshield channel repair that we tried to cram into the space of two days. How many people have had to endure this frightening procedure now? Pmaggiore, Sylvester, Elwood, airkooledchris, and now Aopisa, who have endured bondo, sandpaper, primer, and questionable paint-matching by yours truly, followed by a slippery pig wrestling windshield installation (add Appetite to that) onto fresh fresh paint. It is scary.
First day was mostly windshield channel repair with bondo followed by sanding followed by bondo followed by sanding while we repacked CVs and installed new boots and troubleshot a glowing alternator lamp with various instruments of measurement and installation of a voltage regulator that was subsequently removed since it did not work at all.
Here is the second day application of BobD taigagrun with a dollop of L90D pastelwhite and a drip of powerful green in a spray paint cap, applied with a Prang watercolor brush in the midst of an alternator change-out/front-n-rear suspension adjustment, cv boot repack + oogling a Synchro-Vanagon daily driver (!) that had arrived with a local club member who we put to work with Waterdawg measuring wheel camber and toe: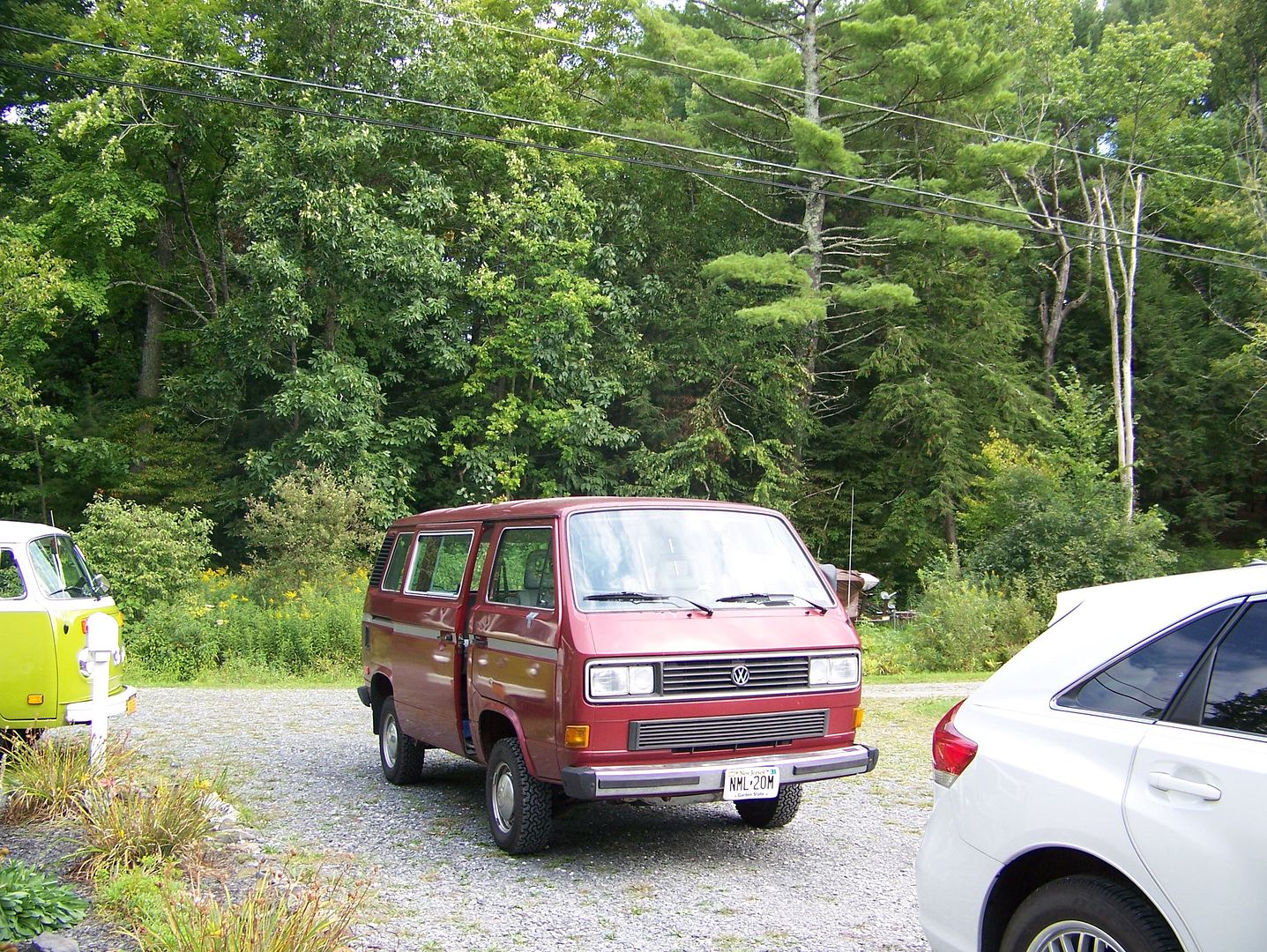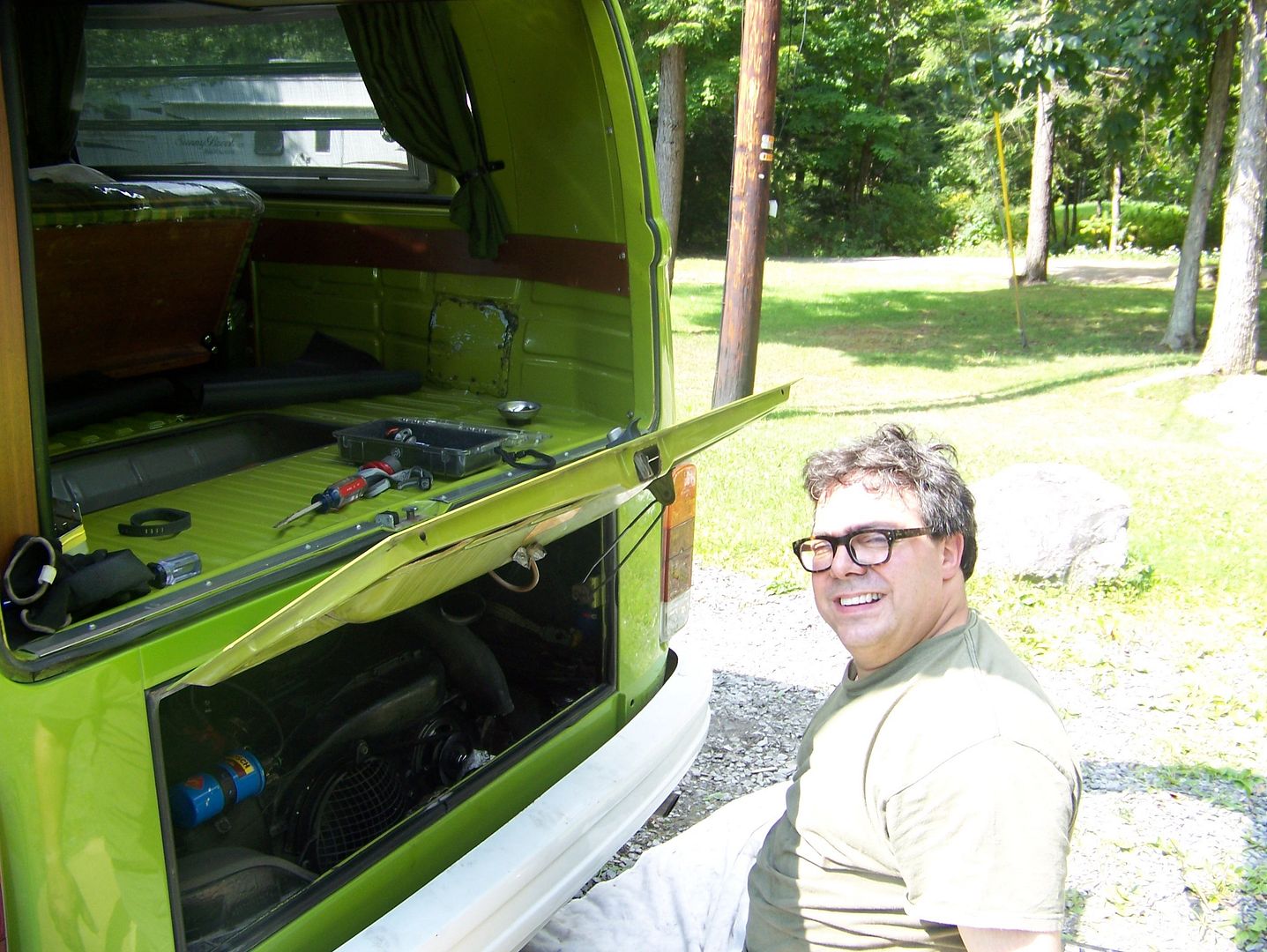 Somehow, we got to the end of it all, including a test drive of our seriously OutsideOfTheLines GuesstimateWheelAlignment of Waterdawg's westy with the terminally toed-out left rear wheel (it accounted for itself pretty well at the parking lot where we did donuts to see how each tire was absorbing its load).
Here is the Aopisa windshield installed on still tacky paint at failing light at the end of the second day .
. . . then we got to the main event, the shifter rattle. I had experimented on the BobD's shifter rattle and discovered that the gear shift ball pin was prone to sticking due to the little spring gouging the hole where the pin must glide. We filed the hole, greased up the pin and the spring and the shift rod socket (aopisa was pretty much done with grease of any kind at this point), then sent Aopisa on a test drive while I did the Final Exam/Invoice with Waterdawg.
This visit was a test of organization and multi-tasking and cleanliness and creative guesswork analyses of the interactions of thrust angles and camber vis-a-vis toe-in/toe-out, and color matching under the biases of electrical lights versus sunlight due to rain spatters versus sunny spells, paint-drying times synchronized to alternator installation times slipped in between instructions on how much to move ball joint eccentrics.
Confused yet? I still am.
Colin