Imagine hitting the road under cloudy skies with a little misty precipitation, you are swept into the commuter traffic scrum and must stay out of the way of people who might be a little late to work. Typical of almost anywhere. Interstate 84 east of Oregon looks similar to the Henry Hudson Parkway in New York, tightly packed in the landscape. In New York, it is because the real estate is so precious that they don't to waste it on roadway. In Oregon, it is because there is a river on one side and a cliff on the other. So you come up on a tunnel: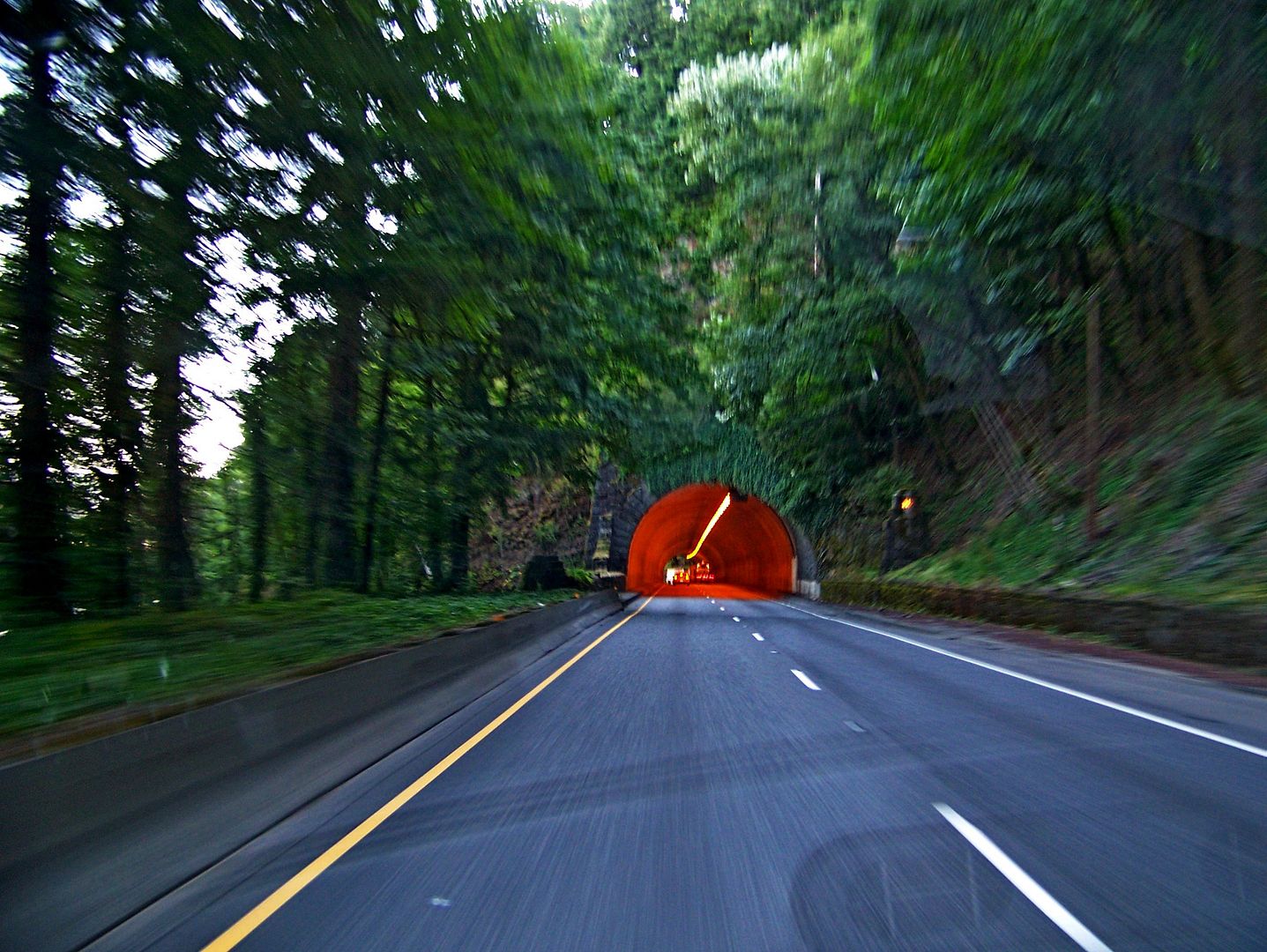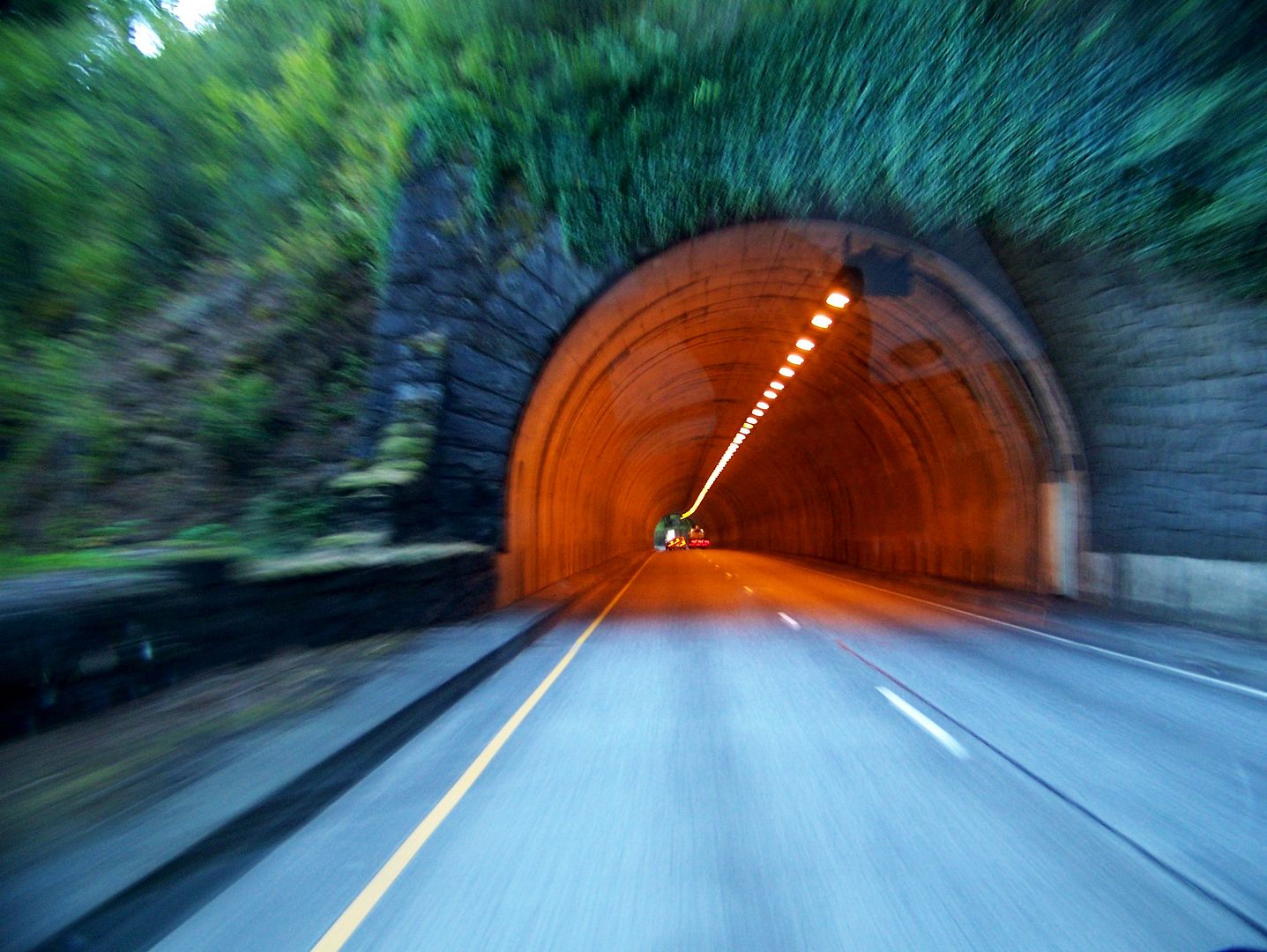 . . . and you pass through it, like any number of tunnels: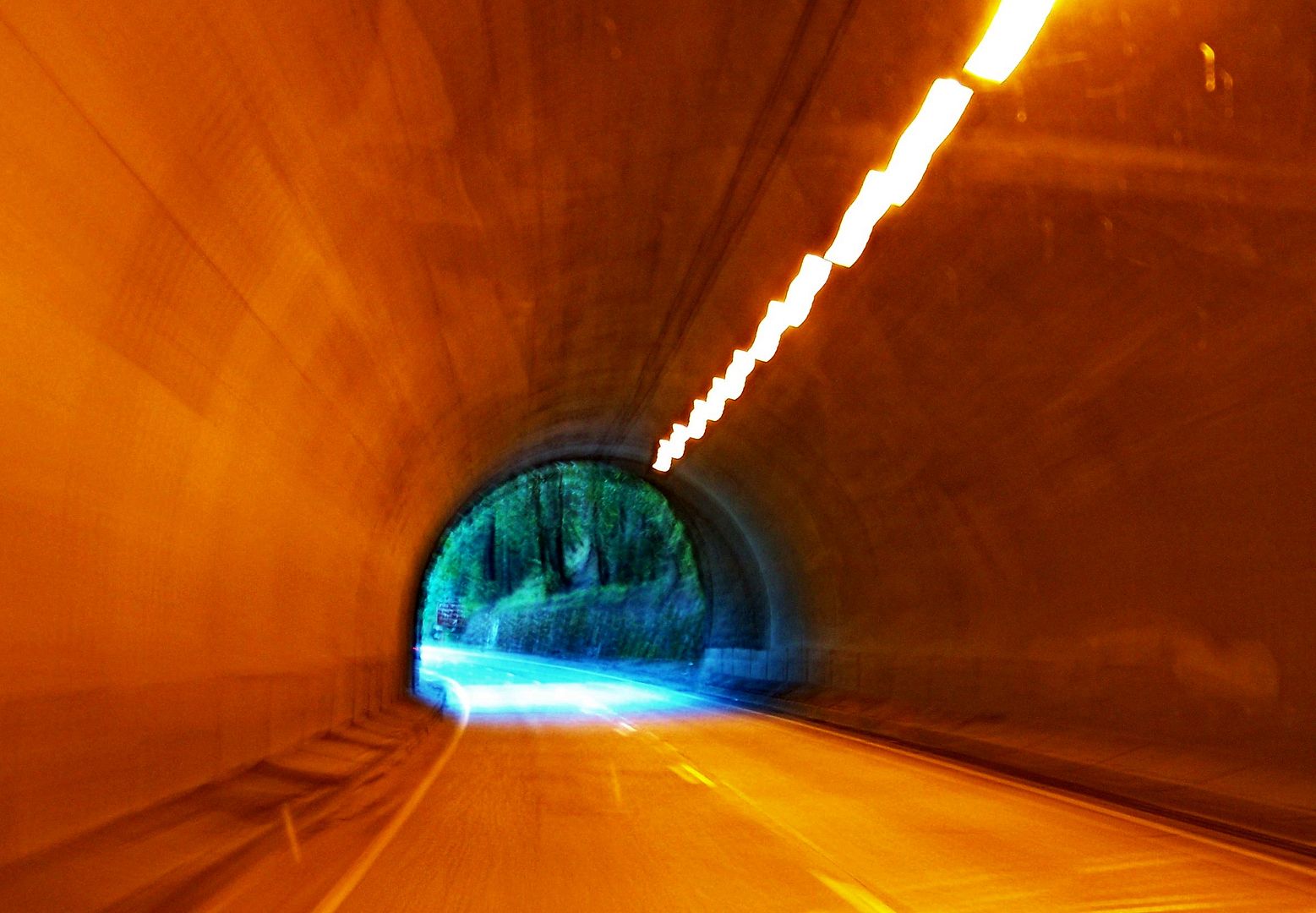 But this is the view you get to enjoy on your itinerant air-cooled commute to Hood River to work on a couple of 1971 White Westies: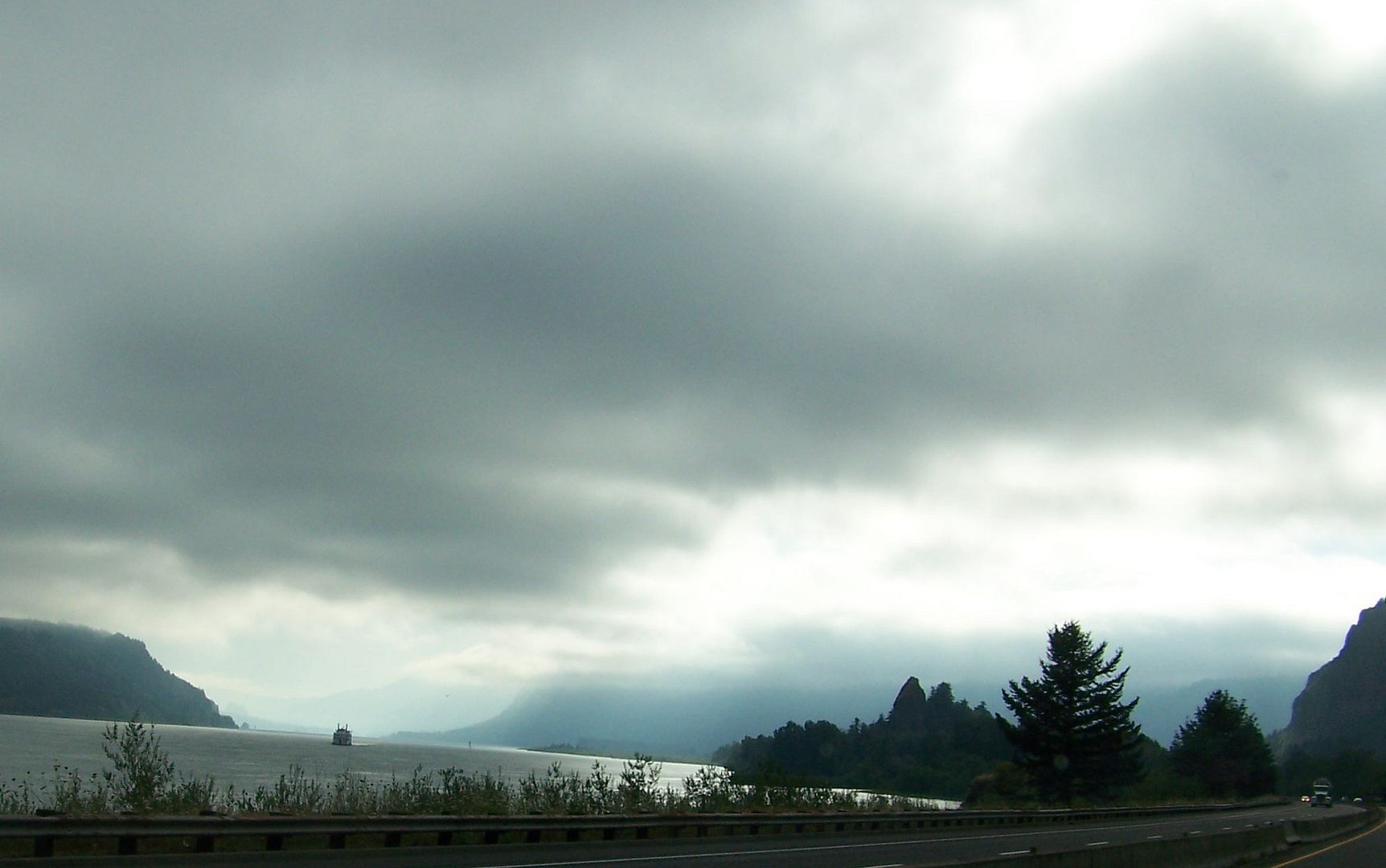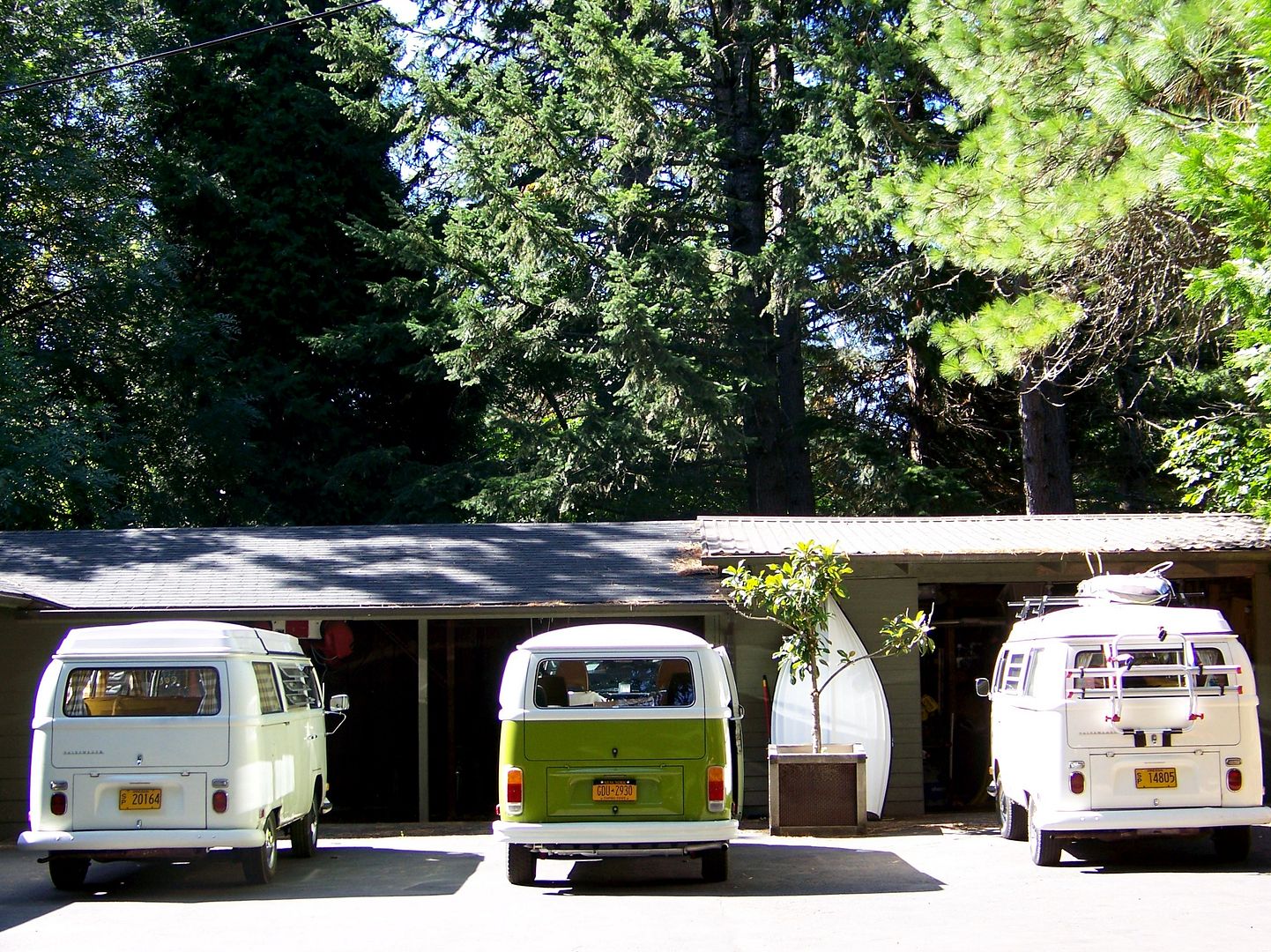 I am not sure I will ever get it all straight, but this engine in the "new" 1971 white westy came from the old primary driver 1971 white westy which now has an engine from the third 1971 white non-westy: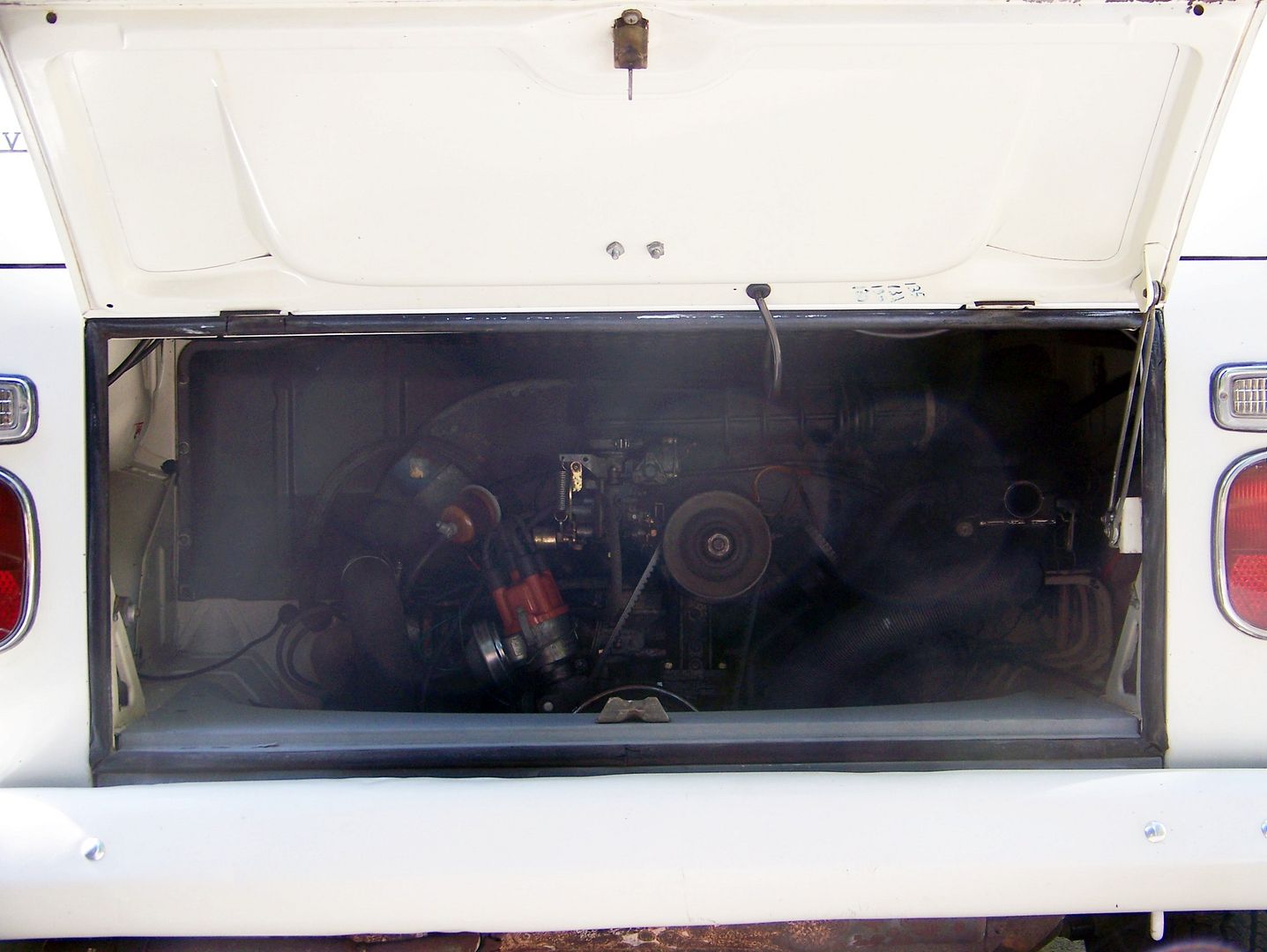 Here's the engine in the primary 1971 white westy:
See? Good luck keeping it all straight.
It was a relaxed day dealing with minor issues, things like distributor drive gear position, breather hose routing, a little steering box centering, and hanging out with theSamba's Wildthings who came over to drive the BobD and drive the BobD and drive the BobD, 71Whitewesty and I were chasing him at one point "hey, there he is". On our final test drive, we picked up the kids, and I got a bay window view of a daughter's face lighting up radiantly and breaking into a trot towards the car, "daddy!" . . . then checking herself "who? what?"
We drove on Michelin LTX tires just like the ones I removed from the BobD:
Currently on my way to Renton Washington for an appointment with Ronin10.
Hambone, we *must* prevail upon my return.
Colin
(the utterly charming 125 year-old Bridal Veil, Oregon, post office where I sent off my 2004 amended tax return under the wire, this visit was sending the airkooledchris CHT gauge back to California)