Well, I am still in Southern California here on July 1st.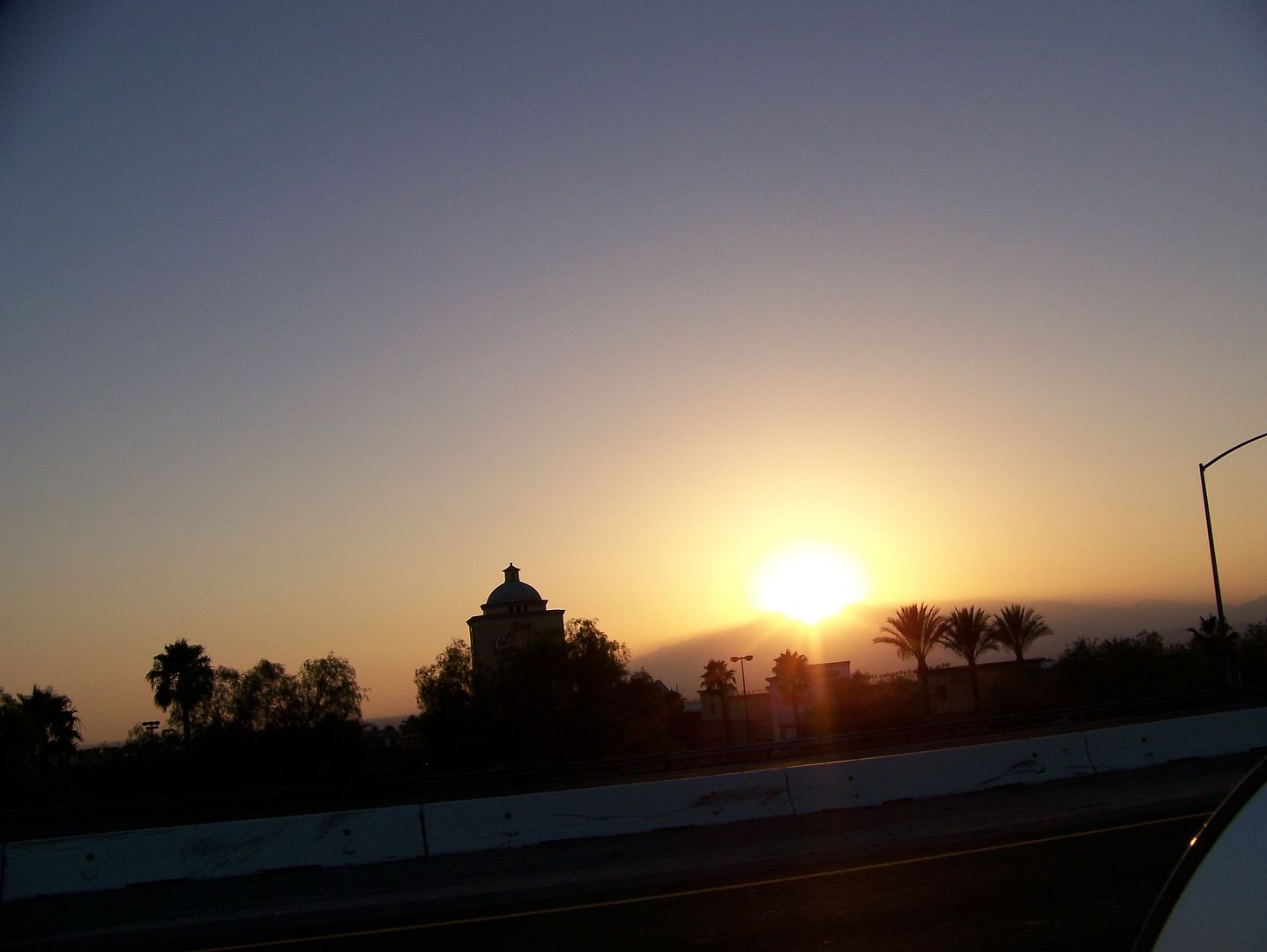 Bitterly disappointed that I could not resolve asiab3's overheating but very attractive 1969 dual port bus. I nervously kept retreading over Chloe's battles with overheating, and we somewhat sort of painstakingly checked each overheating variable as we went up and down the test track, named aptly enough "Railroad Avenue".
Asiab3 is one of those people that make you feel like you can now retire. He effortlessly grasps everything you try to pedantically impart. I pedantically attempted to impart the whole " 'x' calories of gasoline minus 27% work equals 63% waste heat" as we watched his CHT gauge ratchet up to 440* over and over again. We had 135/132/130/128 compression figures, we put in the cooler spark plugs, we put in the new Dakota Digital sensor ring, we richened the mixture, we leaned the mixture, we advanced the timing, we retarded the timing, we ran with no vacuum advance, we restored the advance, alas, the CHT gauge never displayed any appreciation for our efforts, so we took apart the left spindle to find that the ball joints were long past due for replacement. We re-assembled the suspension with no ball joint boots at all to better drive some more, we raised the fuel level, we spooled out the pilot jet to dump gas in that poor engine, we utilized the LM-1 with a bastardized splitty tailpipe, only to read a nice eye-wateringly rich acceleration air/fuel ratio of 10.8-12.3. and this asiab3 guy executed serviceable-to-outstanding double-clutches, the CHT gauge continued to coldly read hot.
I am not one to just drag people to my last problem's solutions, but here I was, dragging asiab3 to my last problem's solution.
"I did everything we did here to Chloe, and only solved the overheating problem by removing the heads where I discovered that my exhaust valves had cut into their seats."
Asiab3, grasping all concepts with rapid facility, replied, "but my valve adjustments are stable."
And they are. His exhaust valves only show a minor recession as evidenced by a couple of extra threads visible above the adjustment nuts.
I left Newhall with no new ball joint boots, no resolution of the overheating, maybe a repair of the sliding door, and discussions of engine teardowns . . . wtf? The only redeeming aspect to this gruesome mystery is that the engine could actually use a teardown to chase down a fierce vibration both in the fan area and the lower end. He drove the BobD to experience a balanced engine, he gets that these cars can be civilized and smooth. Perhaps he can both double-down on overheat sources and restore civility with a forensic teardown, but it is a big undertaking. I think asiab3 is motivated to make an outstanding engine, but I am still chewing on this mystery that I was unable to unlock.
Thank your parents for me, asiab3, for their hospitality. I enjoyed meeting your family.
At the Chevron in Sylmar, I discovered that my wallet was up and gone. Called asia3b, "nope, it is not here anywhere."
Considered the implications:
*Driver's license and only acceptable identification - GONE.
*Only photo of my dad in 1947 - GONE.
*Photos of Ruth and Emmett at 4 and 1 - GONE.
*Credit cards - GONE.
*Healthcare card - GONE.
*$370.00 cash - GONE.
I called my credit card provider who was hot and ready to cancel my card and mail a new one to my home address.
"But I am travelling."
"We have to send it to your home to prove that you are you."
"Hang on then, don't do anything."
Retraced my path in the morning. I last used my wallet to get an early morning cup of coffee at Panera before the asia3b appointment. I had visions of someone plucking the cash "thanks sucker!" and throwing my wallet in the trash or in the bushes. Called Panera.
"No, nobody has found a wallet, our lost and found is empty."
Decided to drive back to the Newhall Panera anyway, to look in the trash, to look in the bushes, to piteously call out to all, "but I am somebody! I have an identity! I just can't find it!"
The manager recognized me, "yeah dude, I am really sorry about that, but we don't have it anywhere."
"I am from New York, I am stopped dead right here, right here in Panera."
"Oh yeah well I see," he winced, "dude, I know! I am going to call the morning manager."
I was grilling the busboy about trash cans and how frequently do they empty them? when the manager came up with my wallet.
"She put it in the safe, because it had CASH in it."
Southern California has some nice ethical morally upstanding considerate people.