Preparing for the main lap here in Pensacola. Received a package of new real plastic window trim from Bug City. I thought this would allow me to have fresh chrome surrounds in the original full-size window rubber in the BobD. Two times 100" for $19.95 ea. ought to do it. Yay. Pulled the windshield in five minutes with just my fingers. Pulled the wipers and inside rear view mirror:
Slathered the inside lip with lanolin hand cleaner:
Poked the rubber to the outside of the pinchweld while pushing the glass outwards modestly:
Pushed the windshield and watched the rubber just glide;
Then, just picked up the windshield out of the channel: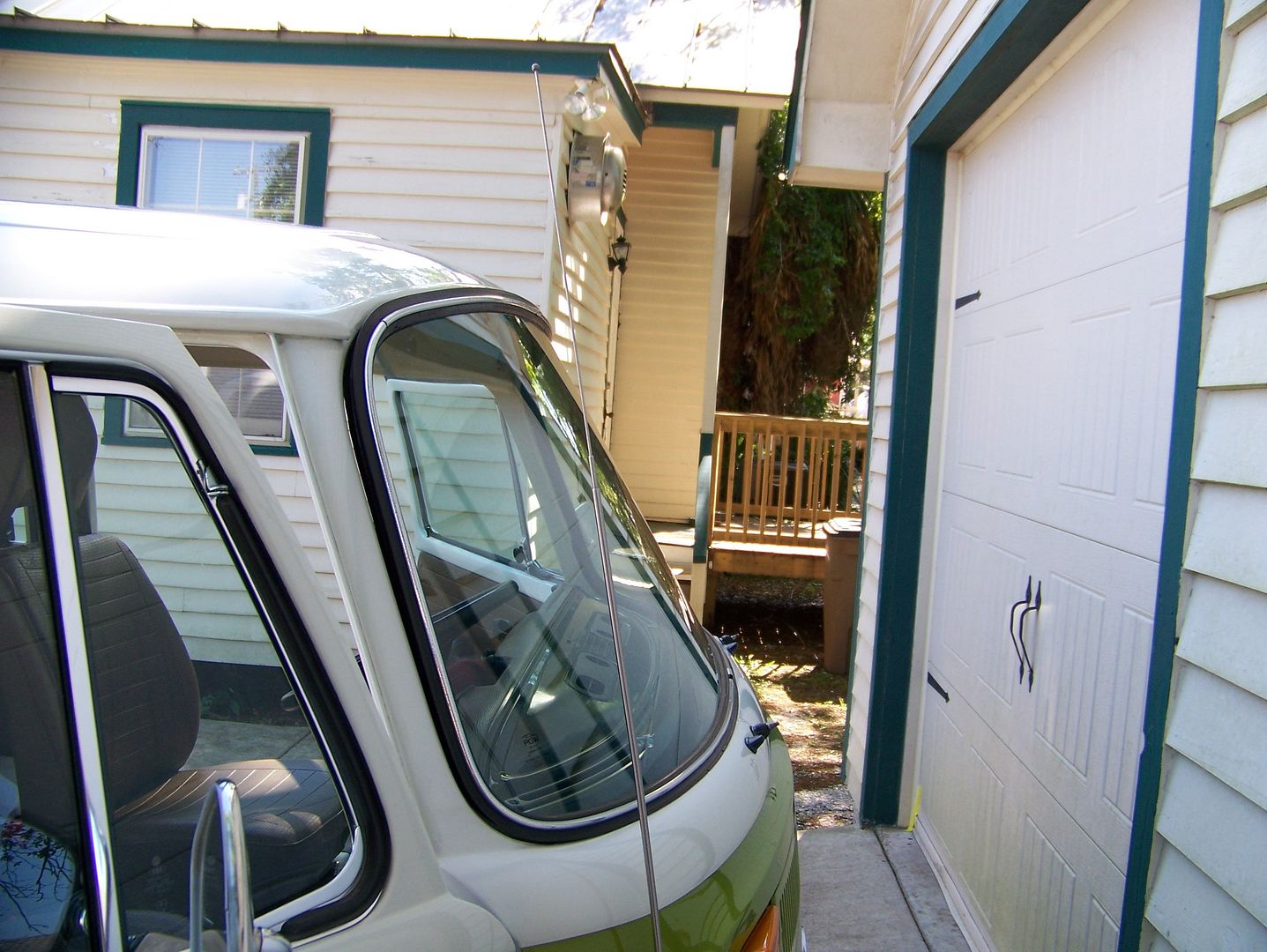 Hit the entire perimeter in between the two pieces of metal spot welded together: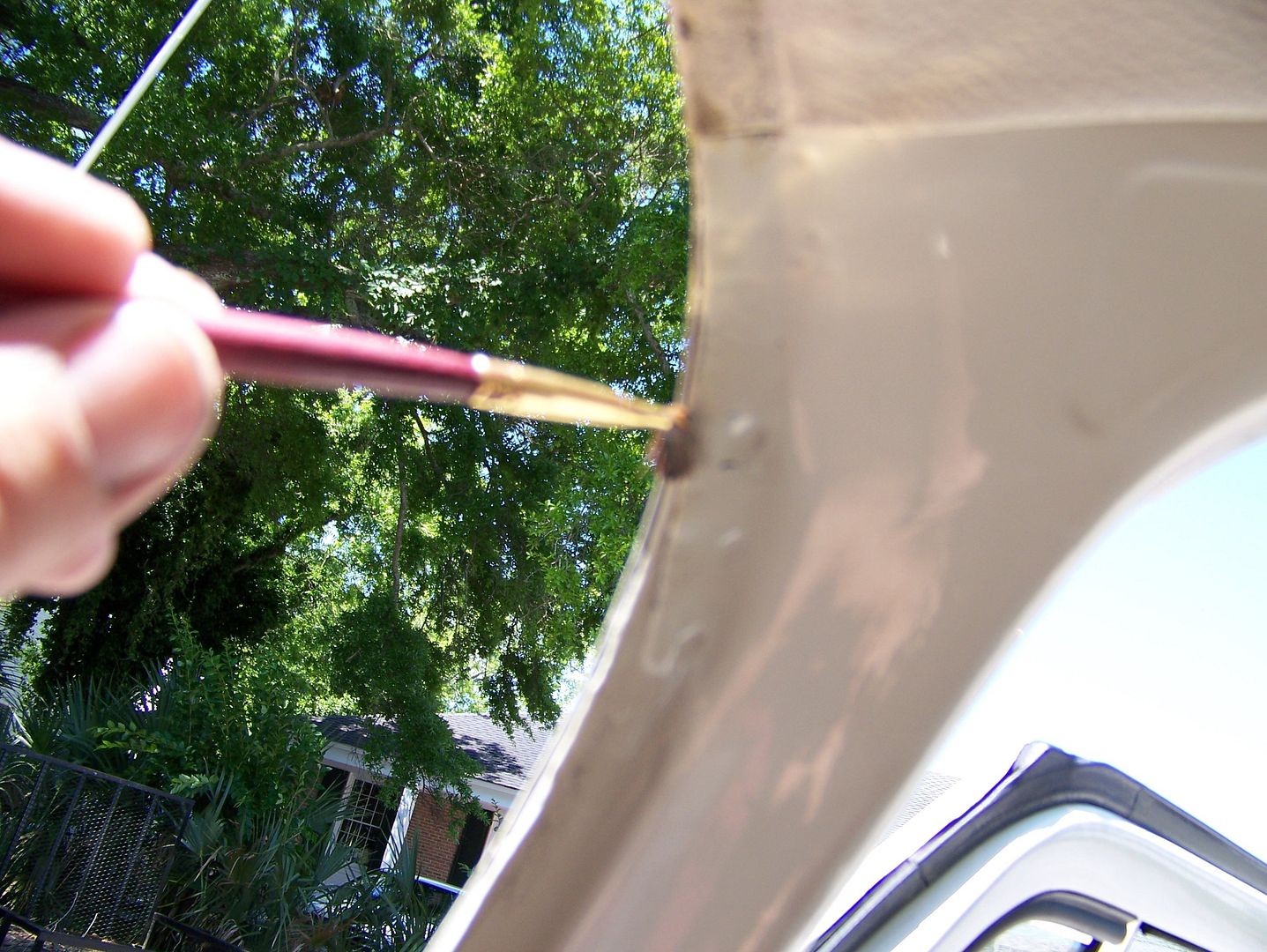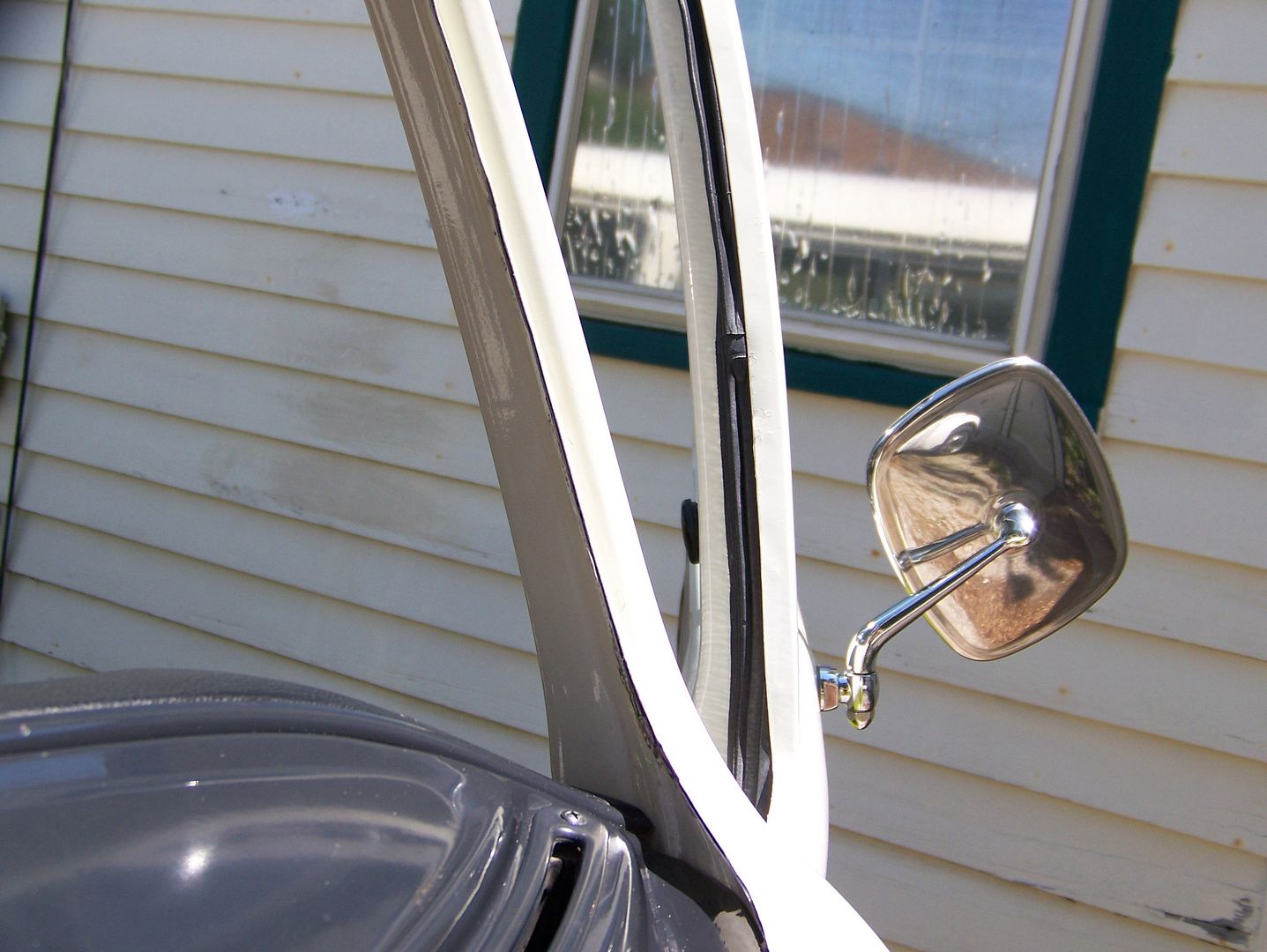 Such an airy view out: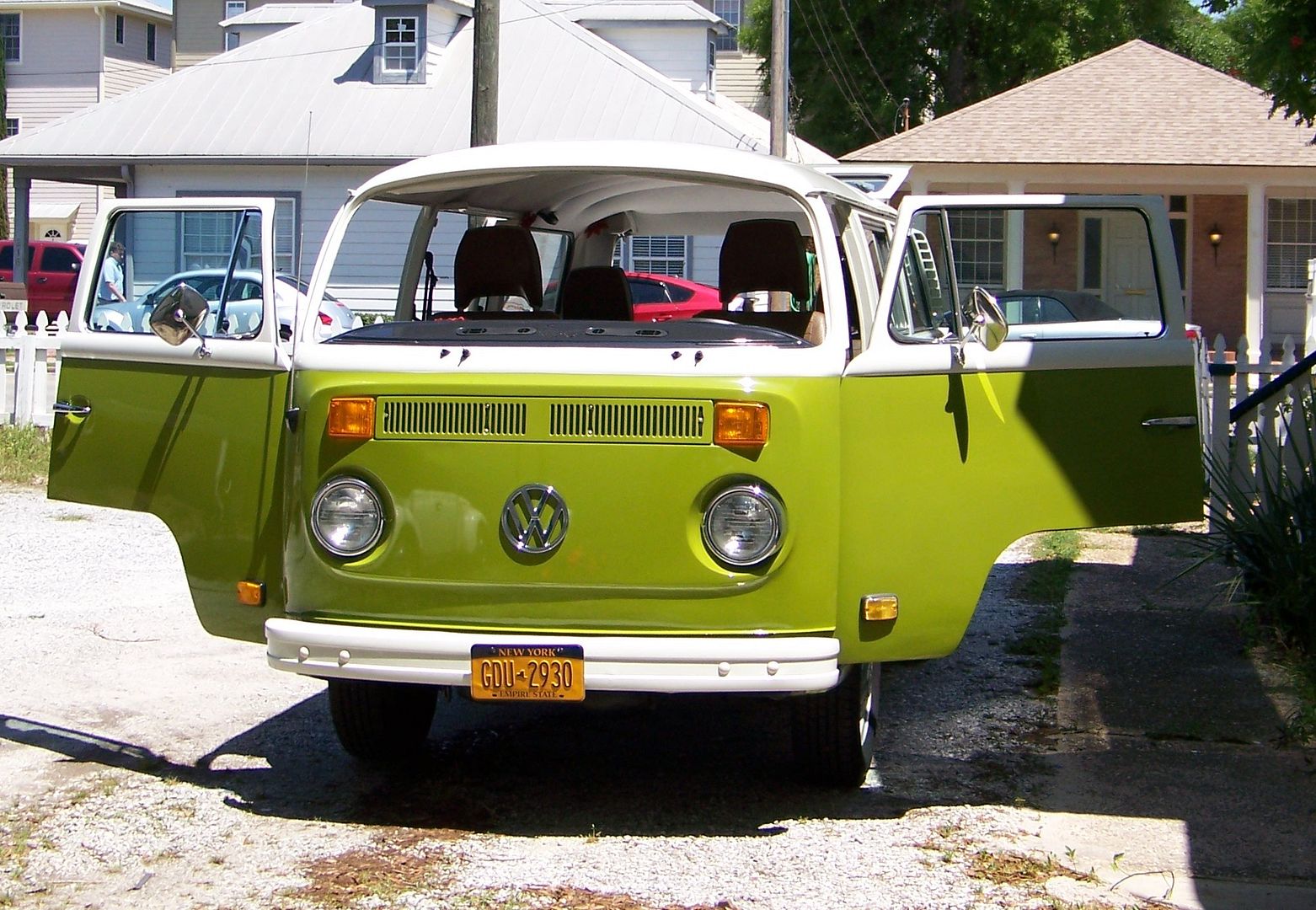 Then, THEN, I discovered that "100"" of chrome surround is actually only 71" and is too short. I called Bug City where the proprietor acted "surprised".
"That's the way we get it from our supplier."
I should have paid just $14.37, then."
"Well, that's the way we get it from our supplier."
"So I have this windshield out, and the two runs are too short, so what do we do now?"
"Well, I am really busy. It might take a couple of weeks"
We are still trying to work out this latest evidence of the Chiseling Of The American Consumer. Meanwhile, the BobD is sporting a ridiculous double-lower-clip with a section of the original chrome to take up the shortfall. I am apprehensive at the further assaults against integrity this car is likely to be subjected to: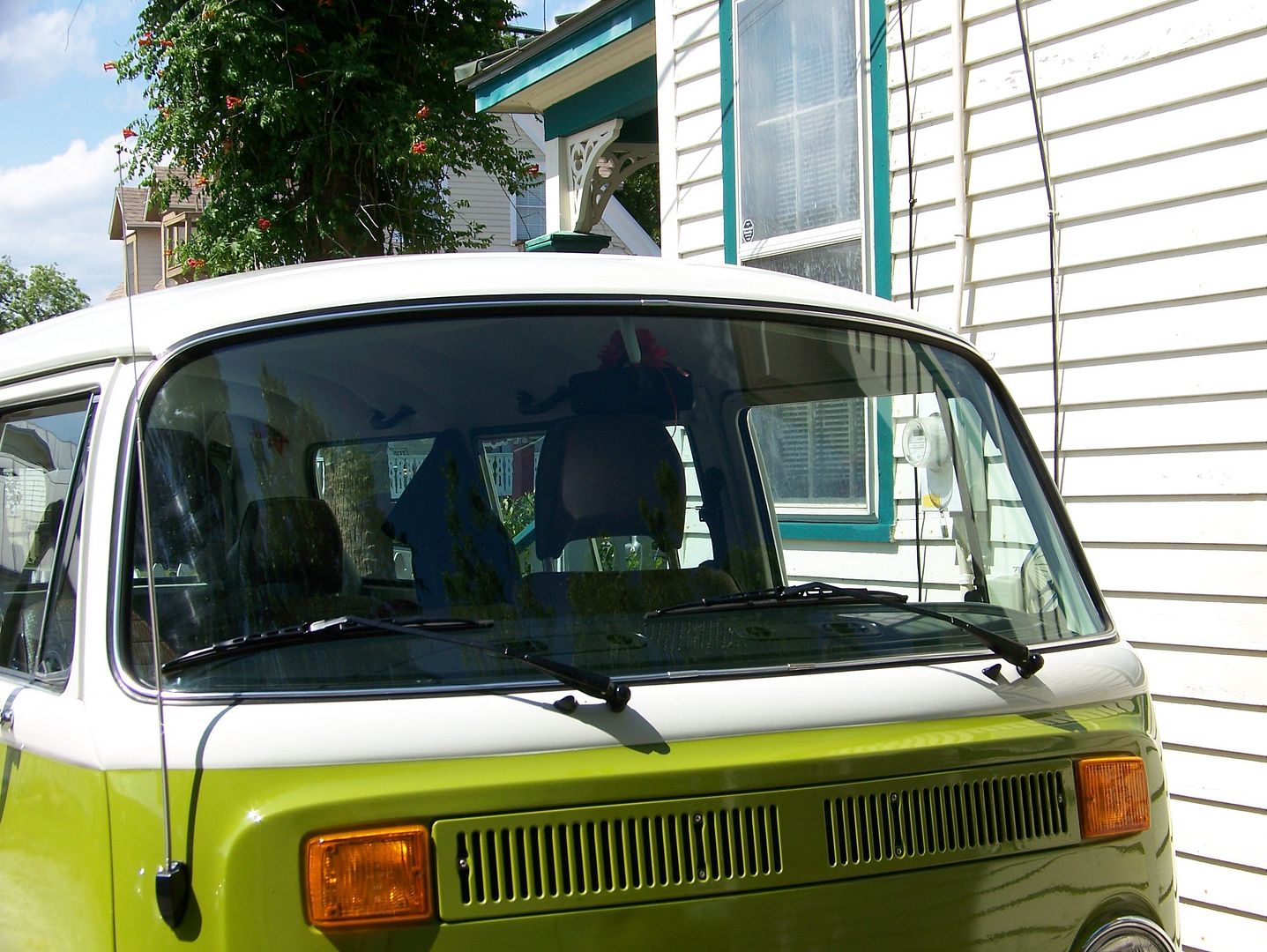 On December 10, 2010, I adjusted the free play in the then 64,000 mile BobD from .008" to .0035". This suggested that the original owner, who treated the transmission terribly, must have also been a horrendous clutch pedal rider. Amazingly, the end play today at 93,848 miles, is the same as the day I last adjusted it. Proof that my annoying little driving tips have their benefits . . .

: