What do you have to do to prepare the BobD for an extended 3,000 mile road trip down to Miami then up to New Jersey and back to Pensacola by way of Maryland and Virginia and Georgia?
. . . Wash the windows.
In actuality, I am so very newly nervous about wrecking this gem, I hope it passes.
I rubbed out and waxed the roof. Waxed the entire car. Gummi-fleged all window seal rubber inside and out. Talc'ed the door seals, used non-gloss vinyl treatment on the dash, Rain-X'd the windshield,
THEN
. . . washed the windows.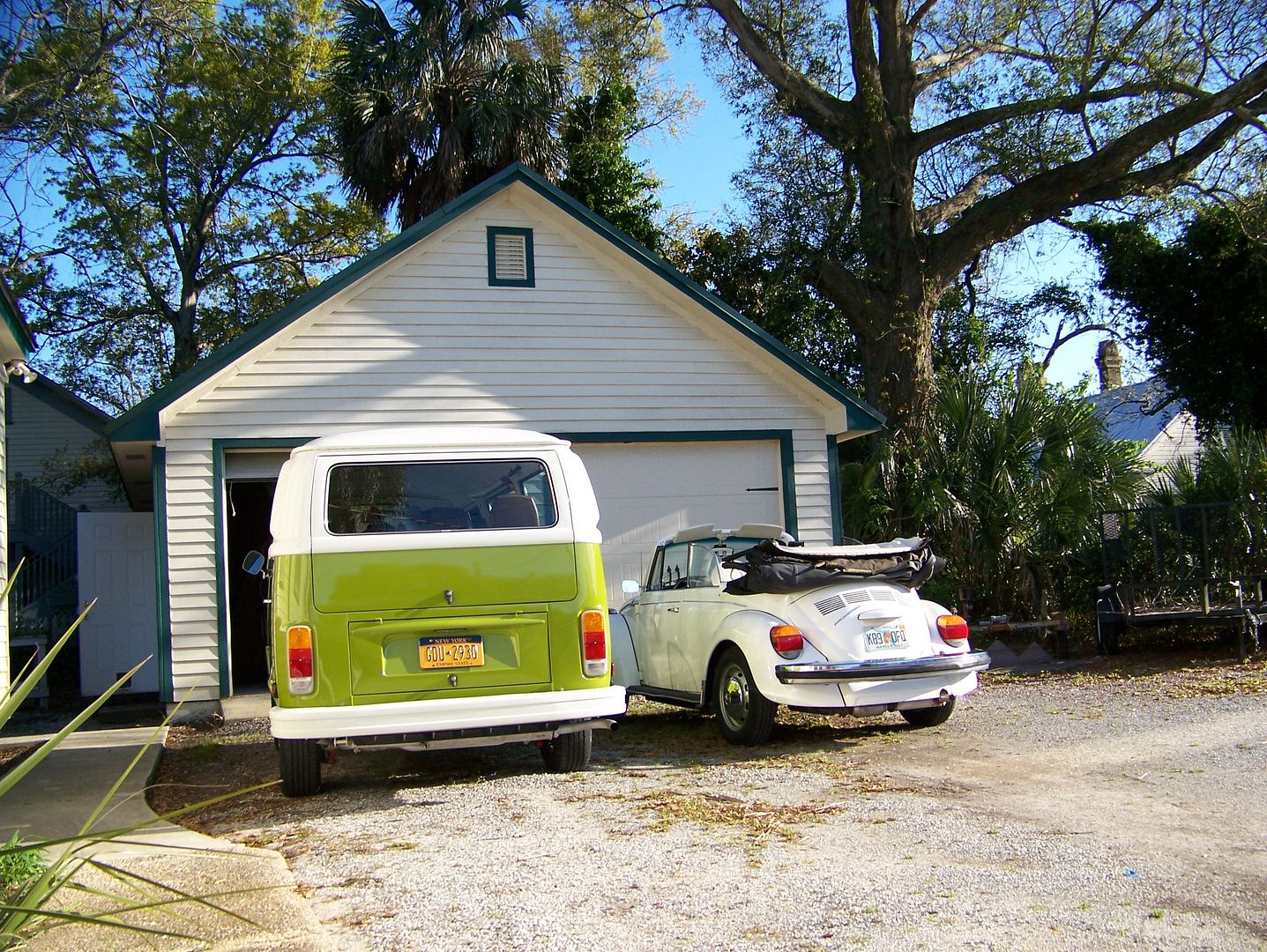 That is jackstar's 1979 Cabriolet to the right of the BobD.
It needed some attention this morning, good thing too, the timing was at 25* at idle and the points were in need of some filing/gapping. What a lovely day to drive a convertible with the engine in the rear: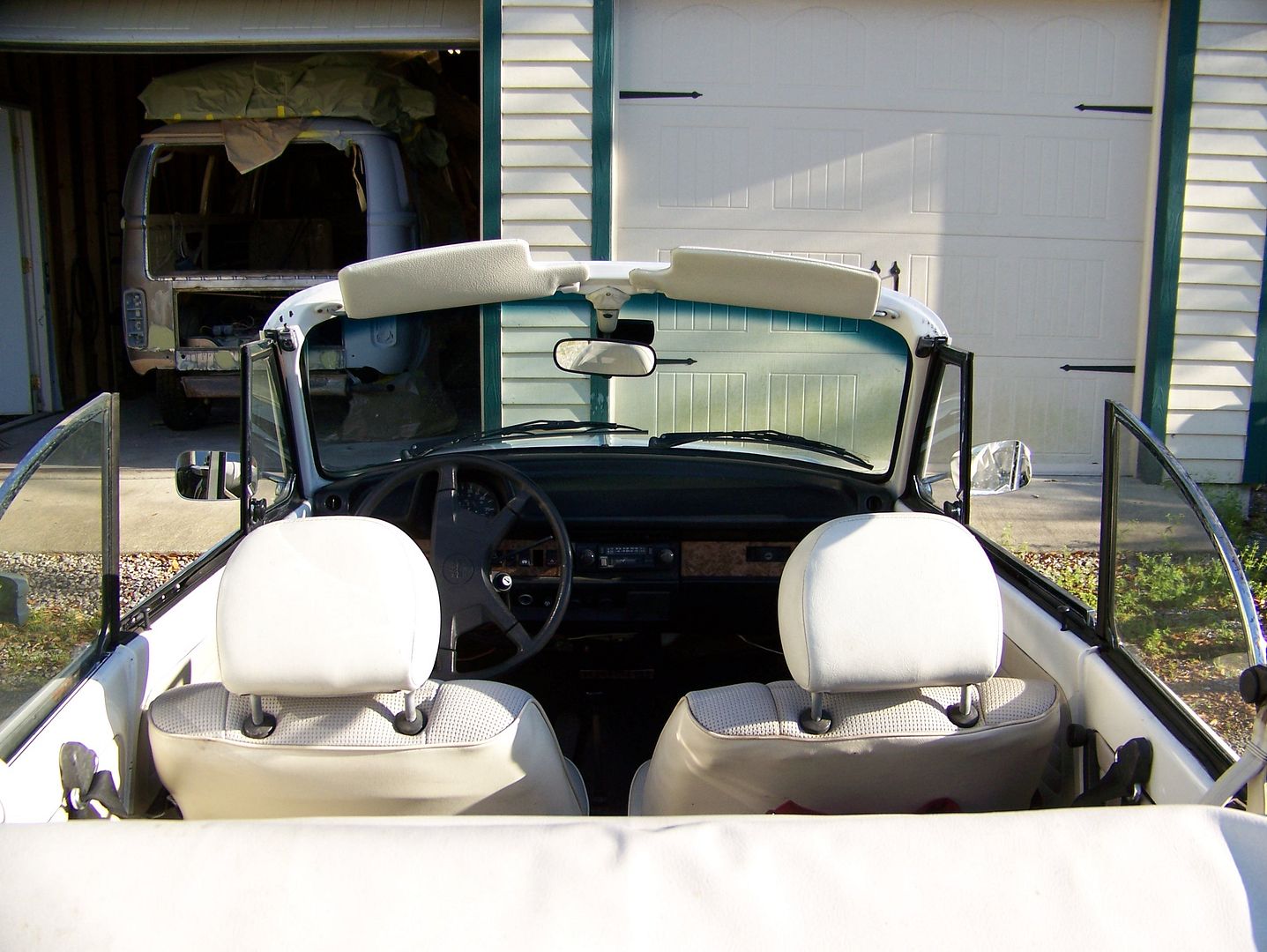 The jackstar Westy is . . . slowly . . . progressing through its metamorphosis:
We are at 89,530 miles. I shall install the new EGR filter tomorrow so we can do CHT comparison test on the way to Miami to see Jivermo and Againes agains: