I remember the last time I visited Herrnkind . . . .
viewtopic.php?f=46&t=11653#p202966
I've been in a state of semi-dread since October that I had offered to help Herrnkind in upstate NY in FEBRUARY?? to get his engine running well, as a VW engine not only
should
, but
must
run, if it is to last. I miserably tried to cheer myself up,
"At least it won't be FLOODED in that dungeon damp garage . . . not if it is frozen solid."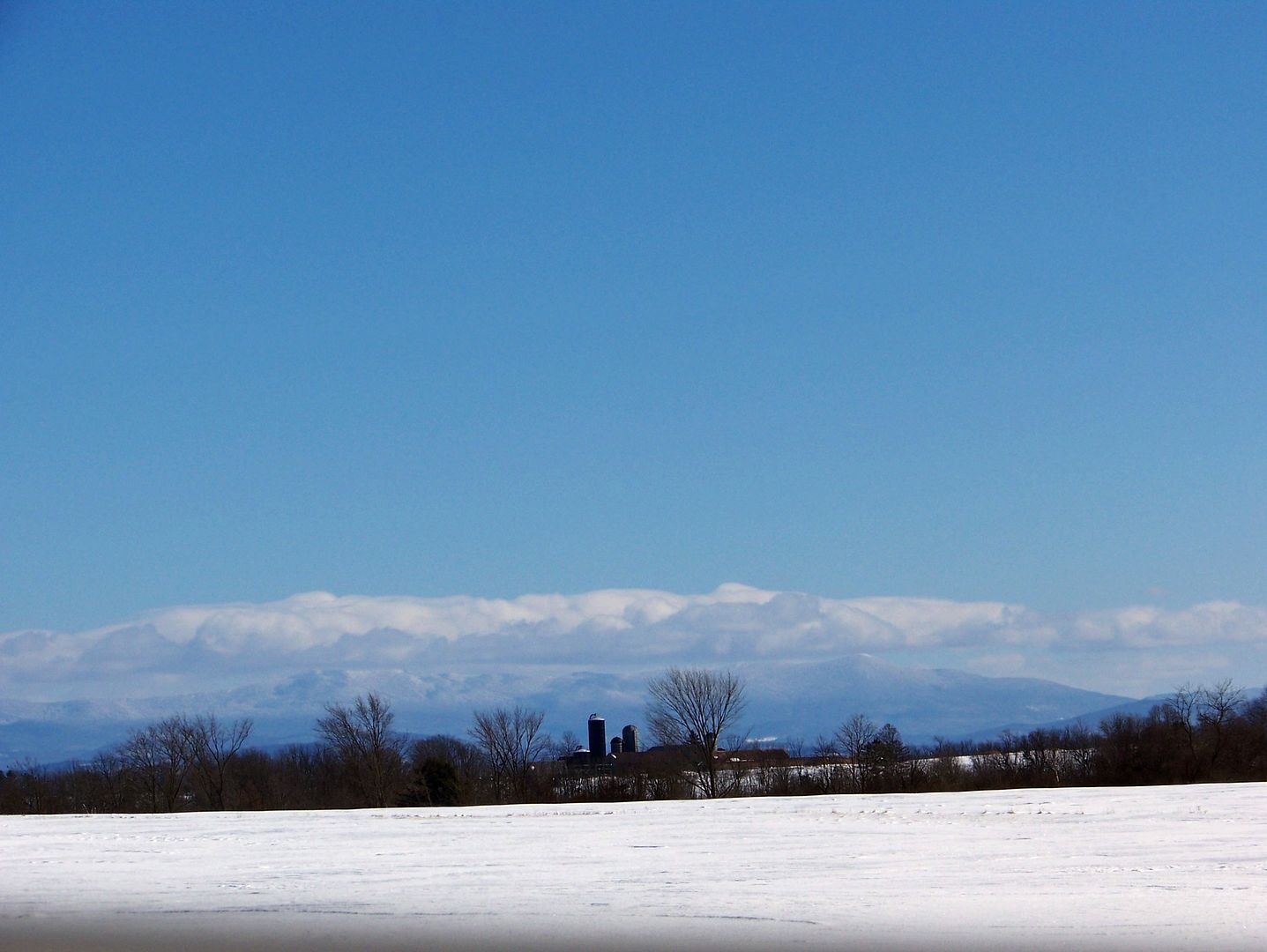 Well, it warmed up to 42* so the snow could melt and saturate the ground with run-off.
Then it rained and rained so we could enjoy another sloshy garage floor with water coursing in the door.
Then it switched to snow.
My boots then allowed the garage flood waters to saturate my socks. The bus was in no mood to start.
We:
*cleaned and gapped the breaker points and timed it statically to 7.5* BTDC.
*tried to squeegie the flood waters out the door.
*ran the fuel pump after straightening out some wiring to provide voltage to the double relay.
I was outside grabbing handfuls of snow to make a dike across the doorway to redirect the run-off to the parking lot, when I thought to myself, "this is exactly as bad as I feared." I thought, "if this is now as bad as I feared, let's enjoy it. The view from the top of the misery index is splendid."
Then we:
*double-checked the ignition system, which turned out to be excellent.
(this could kill me, I am standing in a pool of water pulling off spark plug wires)
*tried a prime of raw gas that did not offer even the slightest hint of combustion (which led me to believe that perhaps we had too much gas).
So we:
*pulled all the plugs and found them all wet with two of them oily (a heart-sinker).
*did a compression test that was uneven but serviceable (125/140/115/150, IIRC)
*reinstalled the plugs and still no start
*pulled the plugs again and cleaned them again, pulled a hose off the decel valve and pumped compressed air into the intake plenum while rotating the engine with an adjustable wrench to clear out all cylinders on their respective intake strokes.
Then we went into the house to get plastic bags to put over our socks and a cup of coffee.
The engine then commenced coughing and shaking as the starter valiantly tried to prod then keep up then prod then catch up and prod as the cylinders slowly roused themselves to intermittent firing-clouds of acrid smoke and wretched shrieking of the starter as each cylinder struggled to contribute to the slowly increasing rpms to an eventual fast idle. I kept that engine going as Herrnkind came back to the engine compartment to breathe deep the eye-watering smoke. I was desperately trying to find the "happy spot" with the AFM wiper, and find the proper amount of throttle as the engine sorted itself out, it was at full throttle to gives us barely 1,000 rpms for the first few minutes. You're not supposed to do this to an engine that has so few miles since a rebuild.
We discovered that there were some nasty noises in the valve train and that #2 had a lousy injector plug, and that the gas was bad. With daylight failing, I got some fresh gas and suggested that Herrnkind mix it in with the bad gas by running the pump for a few minutes, then run the engine for ten or twenty minutes until the exhaust cleared.
The next morning, I awoke to a car that would not let me in: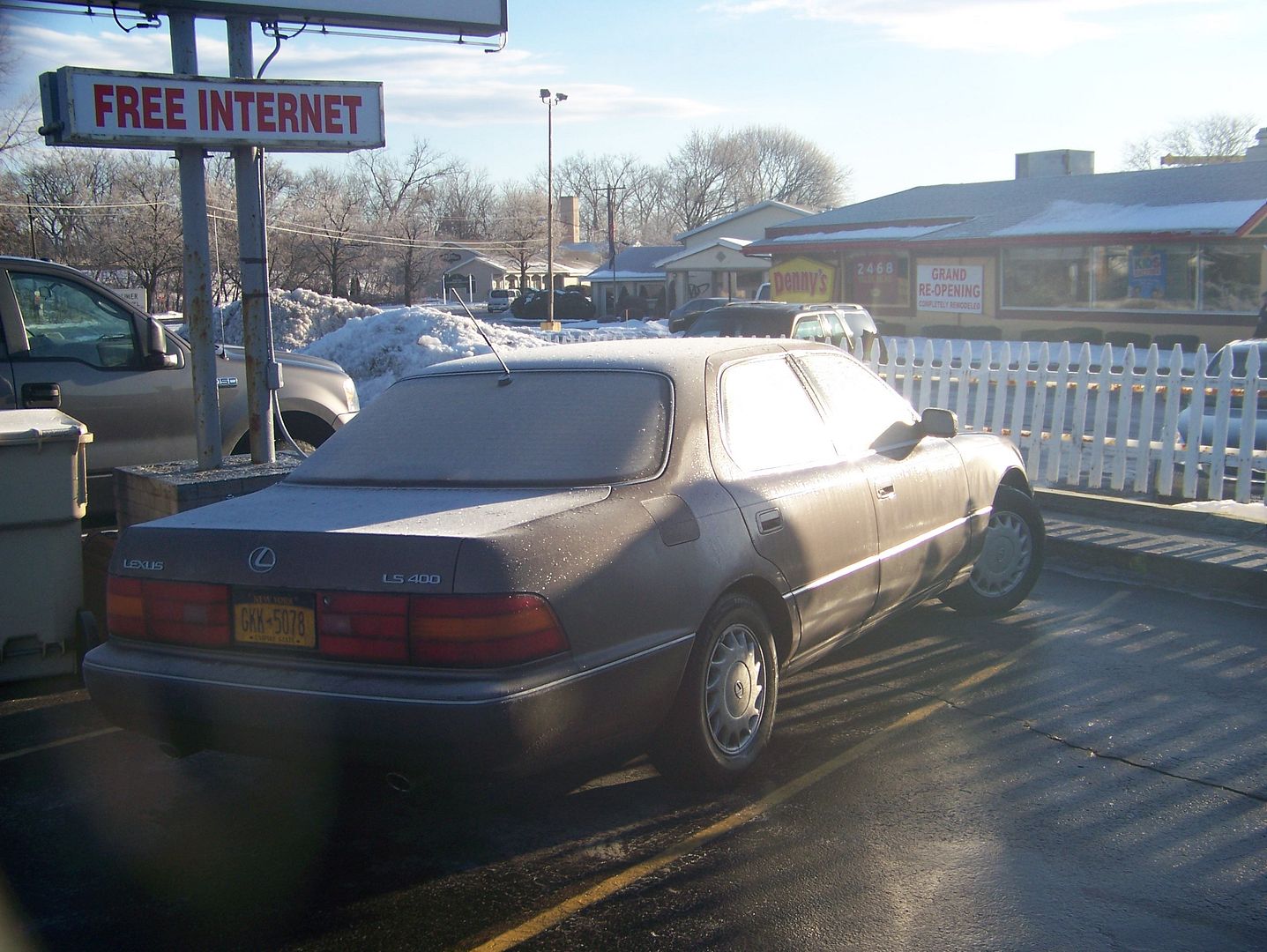 Eventually made it up the icy hill to Herrnkind's house. We redid the valve adjustments, started the engine, adjusted the AFM, timed it dynamically, and I GOT TO DRIVE IT! No poptop, icy, icy, roads, and it was a sweetheart! Drove beautifully on the ice with those lousy Firestone tires, too!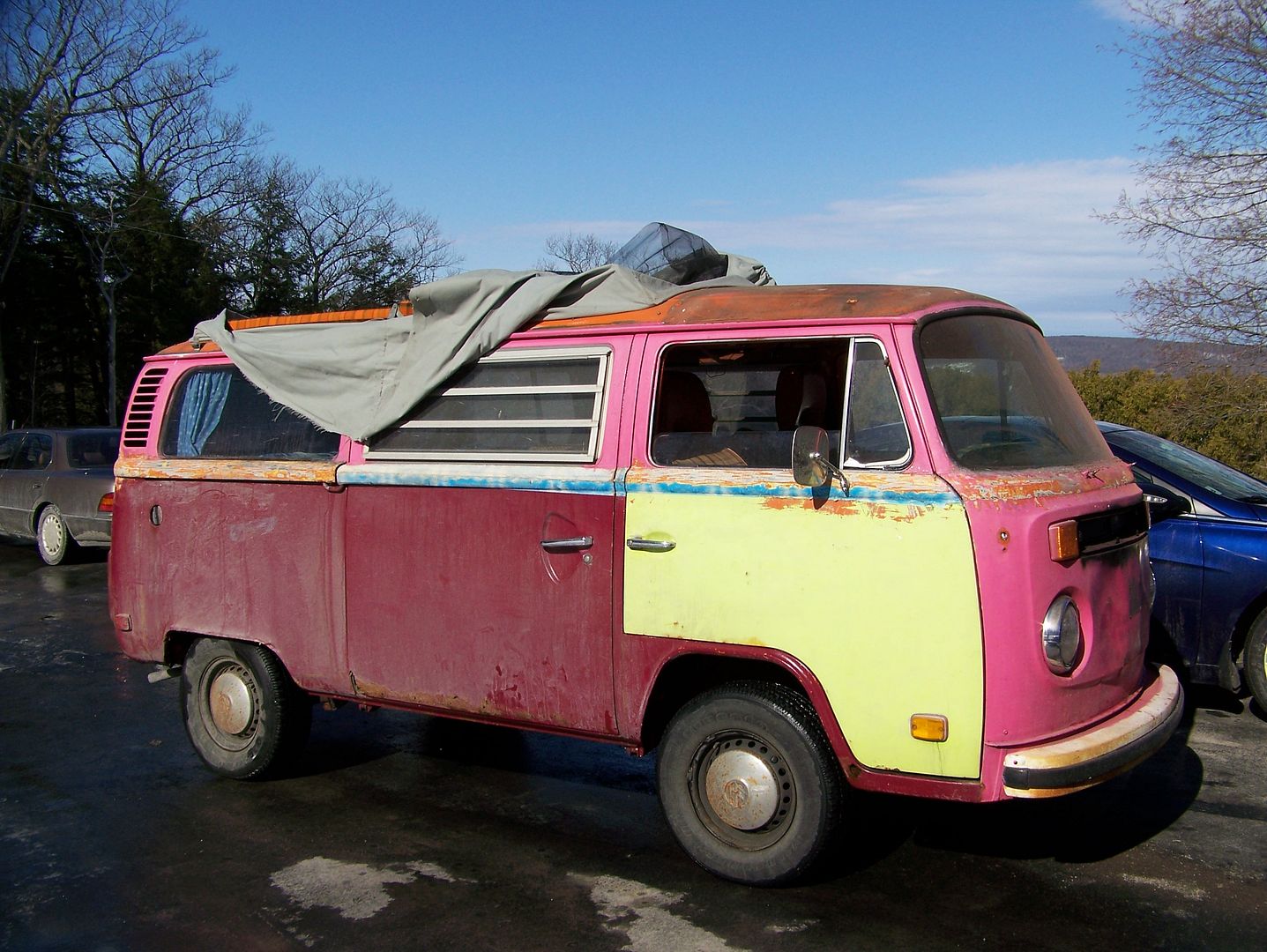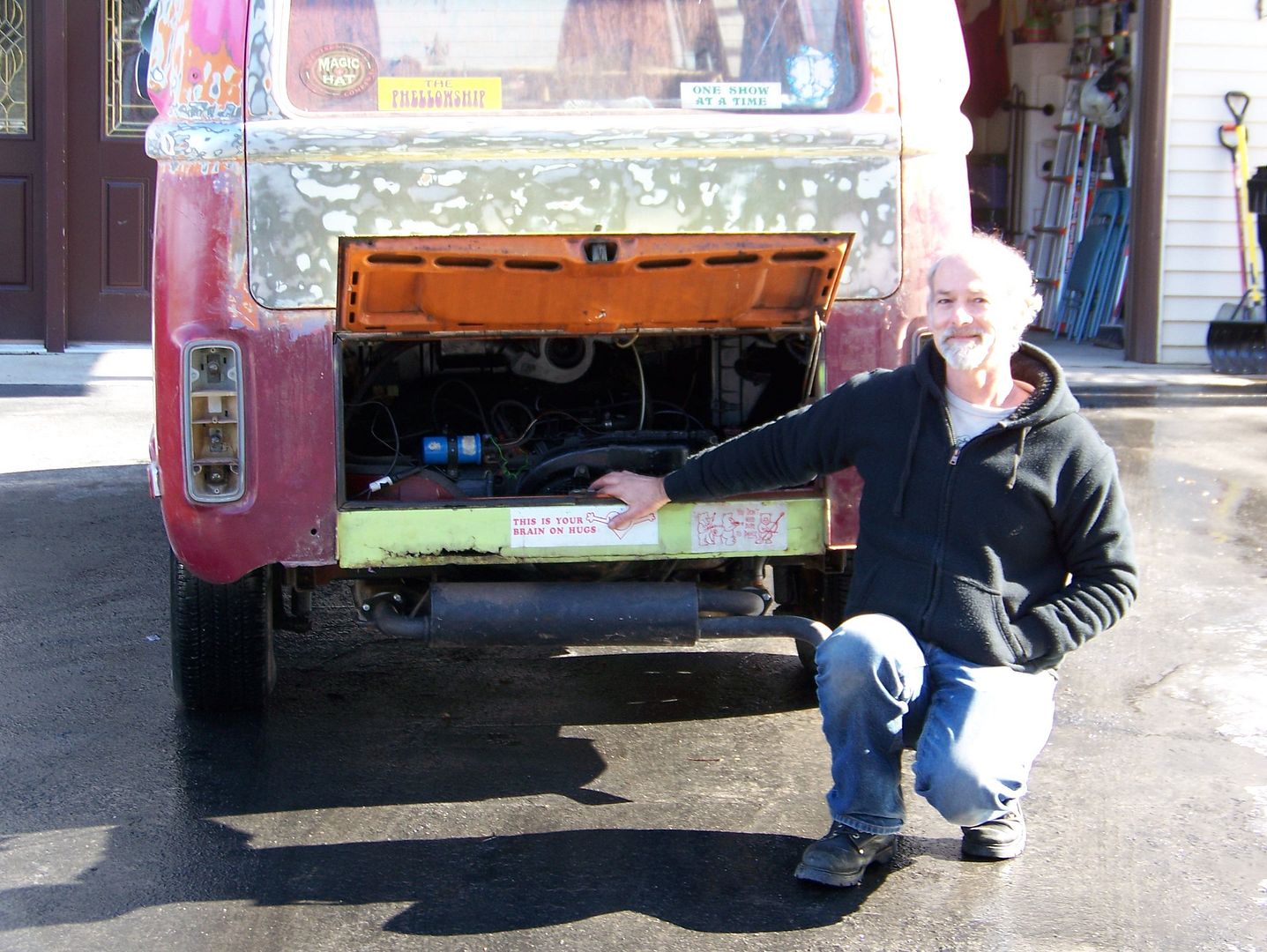 Herrnkind, please follow up here. Many many people here are devoted to this adventure, this resurrection, this saga.
Colin
Herrnkind has probably the most amazing resilience and grit of any customer I have met.
(a good thing, too, because that oil leak must be chased down!)