Y'all, Thou Shalt Not Give Short Shrift To Vanagon Diesels. They have buckets of charm and stout little hearts with a simple sturdy and famous little inline four block that needed NO modifications to be pressed into diesel service. Eat your heart out, Cadillac.
There are very few oddities to a diesel engine sitting in a charming '82 Vanagon. It is merely the Rabbit 1600 inline water-cooled engine modified for diesel operation. There is a serious fuel filter and PO installed water separator on the right, but most everything else probably looks familiar enough.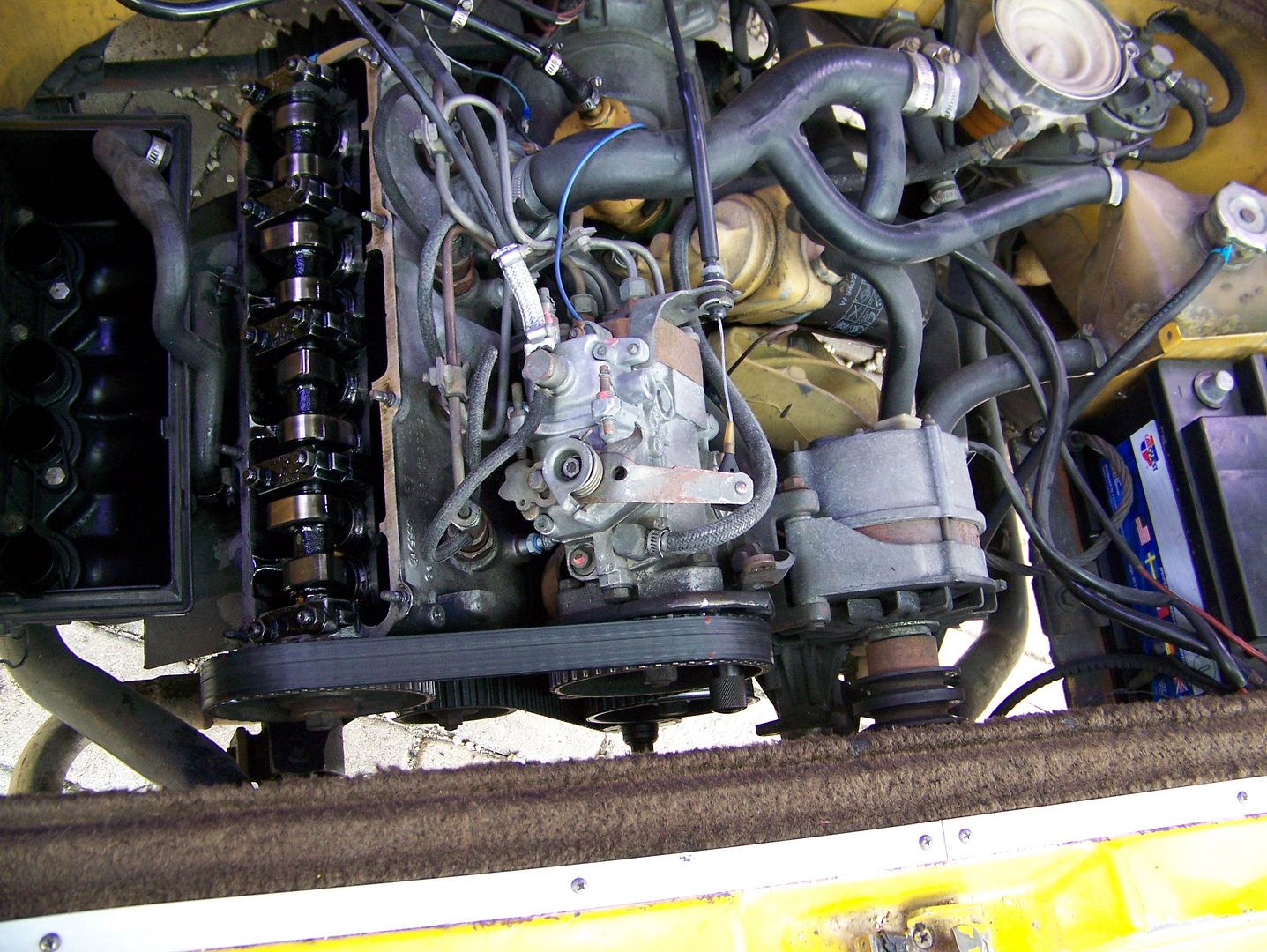 Instead of a distributor, it runs a vacuum pump for the brake booster.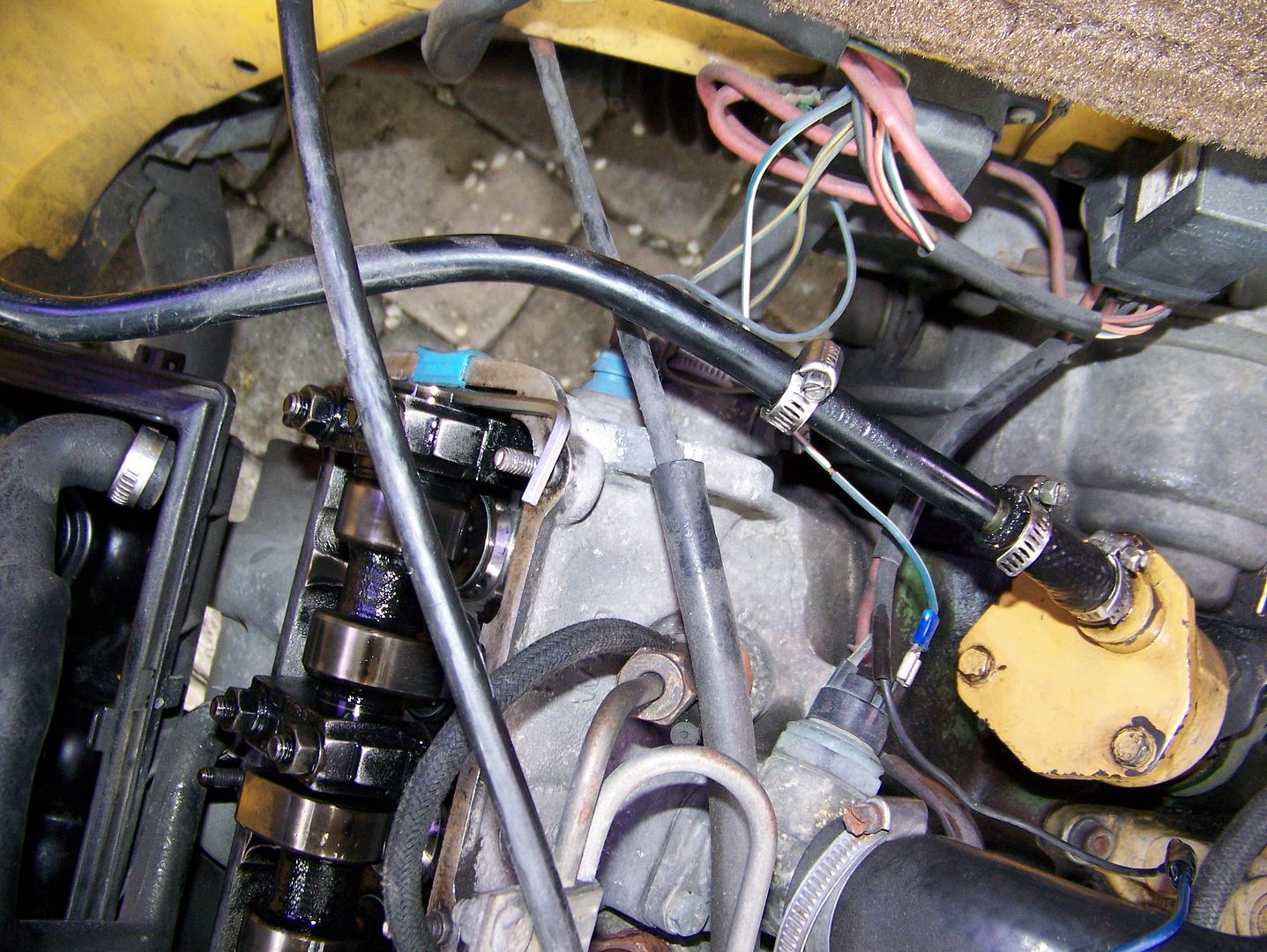 Diesels are so efficient, they don't make vacuum, they don't have throttle plates, you do not control the engine's output by strangling its air supply. No, they breathe full gulps of air and compress it with a 22:1 ratio (unlike our punky 7.3:1 gas compression ratios). That heats up the air enough for spontaneous combustion. Our gas engines would rattle and ping and kill themselves, but diesels sidestep any need to compress the fuel and the air, they just compress air and inject the fuel at the instant it is needed right into the cylinder.
The injection pump has a crankshaft with pistons that force diesel fuel under about 1,200 psi, to each cylinder's injector in the firing order of the engine. The injectors will not inject unless you hit their thresh hold opening pressure.
Our issue for the day was to replace the reinforced rubber timing belt. That poor timing belt. It has to open eight valves with eight individual cam lobes and it has to drive the injection pump. The timing of these must be accurate. A 22:1 compression ratio means the pistons are coming up out of the block and just missing the valves on a good day. One tooth off . . . pow.
The new belt was shorter than the old one, enough that my Lexus-Method of painting and counting the critical belt teeth (28 from camshaft to pump, 48 from pump to crankshaft) was rendered hideously unworkable:
Fortunately, this Weisswurst was possessed of uncommonly good cheer and we soldiered on to a successful conclusion of that job.
This Vanagon showed all the classic Volkswagen heart on our test drive. Weisswurst communicates with his steed, and I could see that every shift counted, every shift was an opportunity to land it into 3rd gear quietly. His wince when the transmission made a noise was all the proof I needed that this car would try to hang in there for him.
We found out just how hard the car was trying, when we took out the drain plug.
Airkooledchris? You have been usurped. Your little metallic palm tree drain plug was a piker compared to this: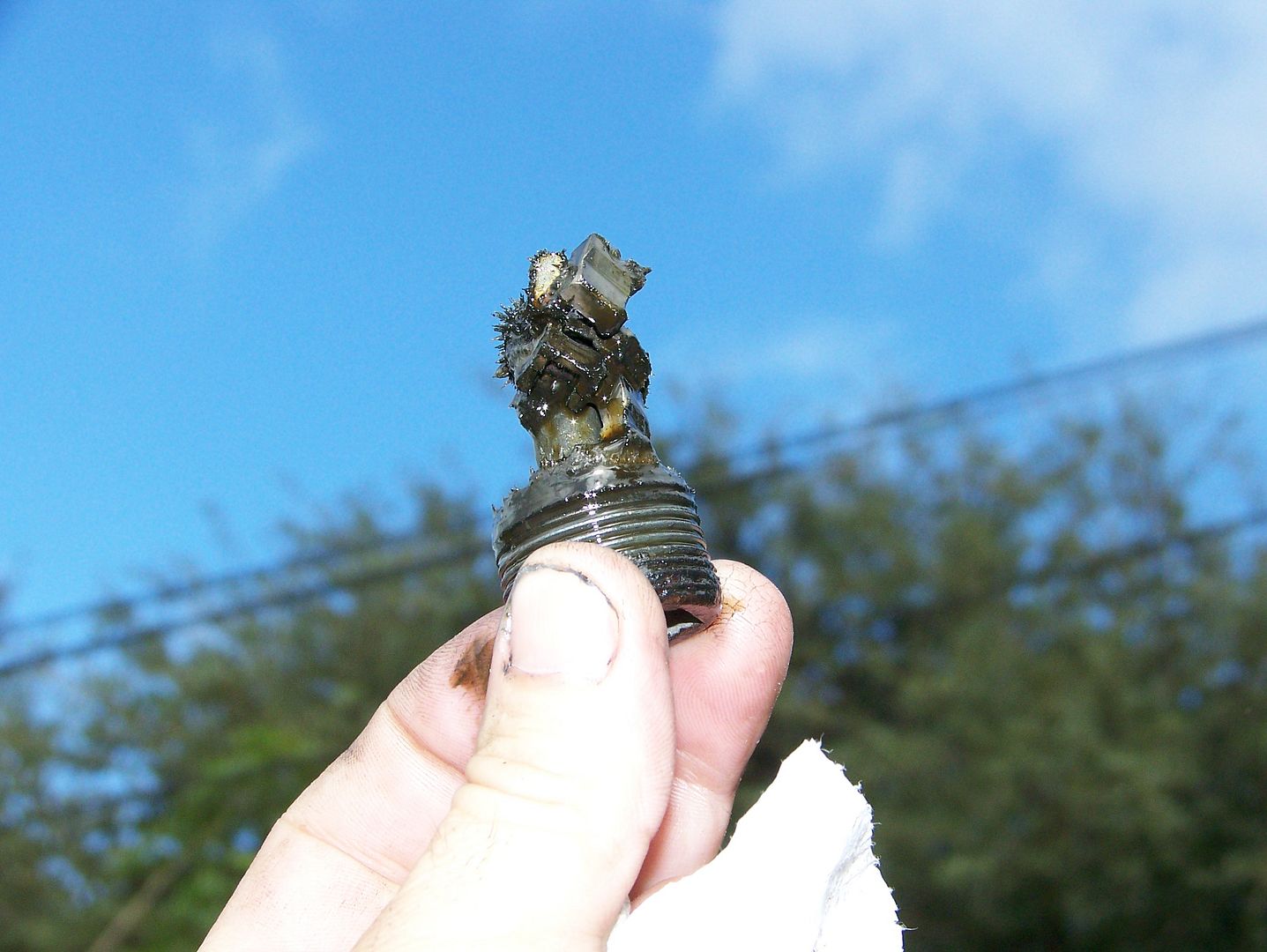 You just have to ask, what is it?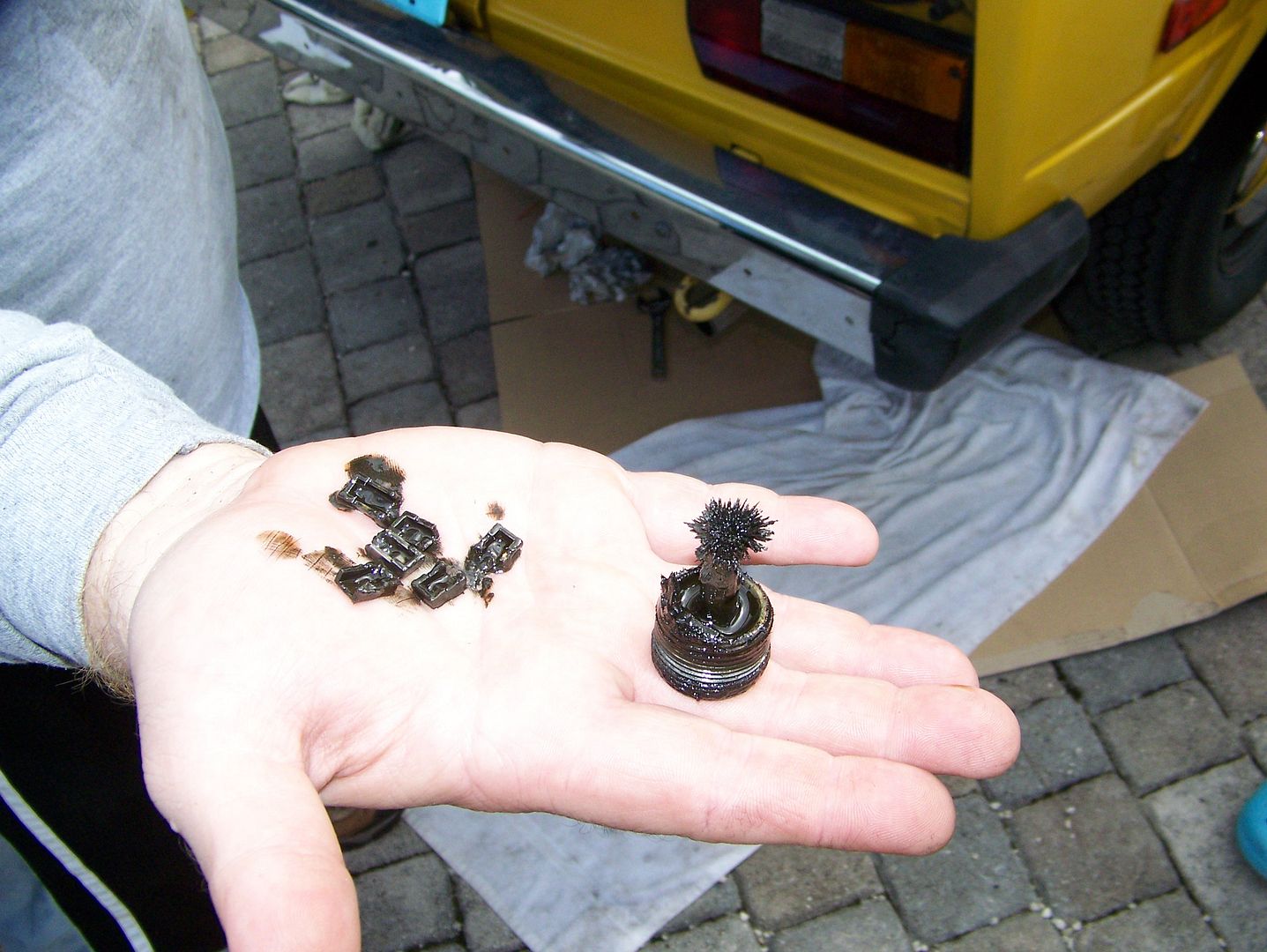 Only after I cleaned it, did I realize with horror why 3rd gear demanded such care:
The above are the below ORANGE keys. Can you believe this car kept giving us a gear? The synchronizer is normally pressed against the gear by those keys to brake the gear into synchronization. Then, after the slider is allowed to move over and lock the gear to the shaft, the keys are supposed to land in little grooves with the help of a wire spring to help keep it in gear! The keys here were all broken in half at a specific point. :
So, weisswurst & fam are looking for a proper '82 diesel Vanagon transaxle.
Thank you for lovely accommodations and dang good lunch, good grief, you were lucky I didn't just snooze at the pool all afternoon after THAT lunch..
Colin