Well . . . we are done with the headliner dots. Like the freshly painted screen behind the freshly rust-catalyzed grill? :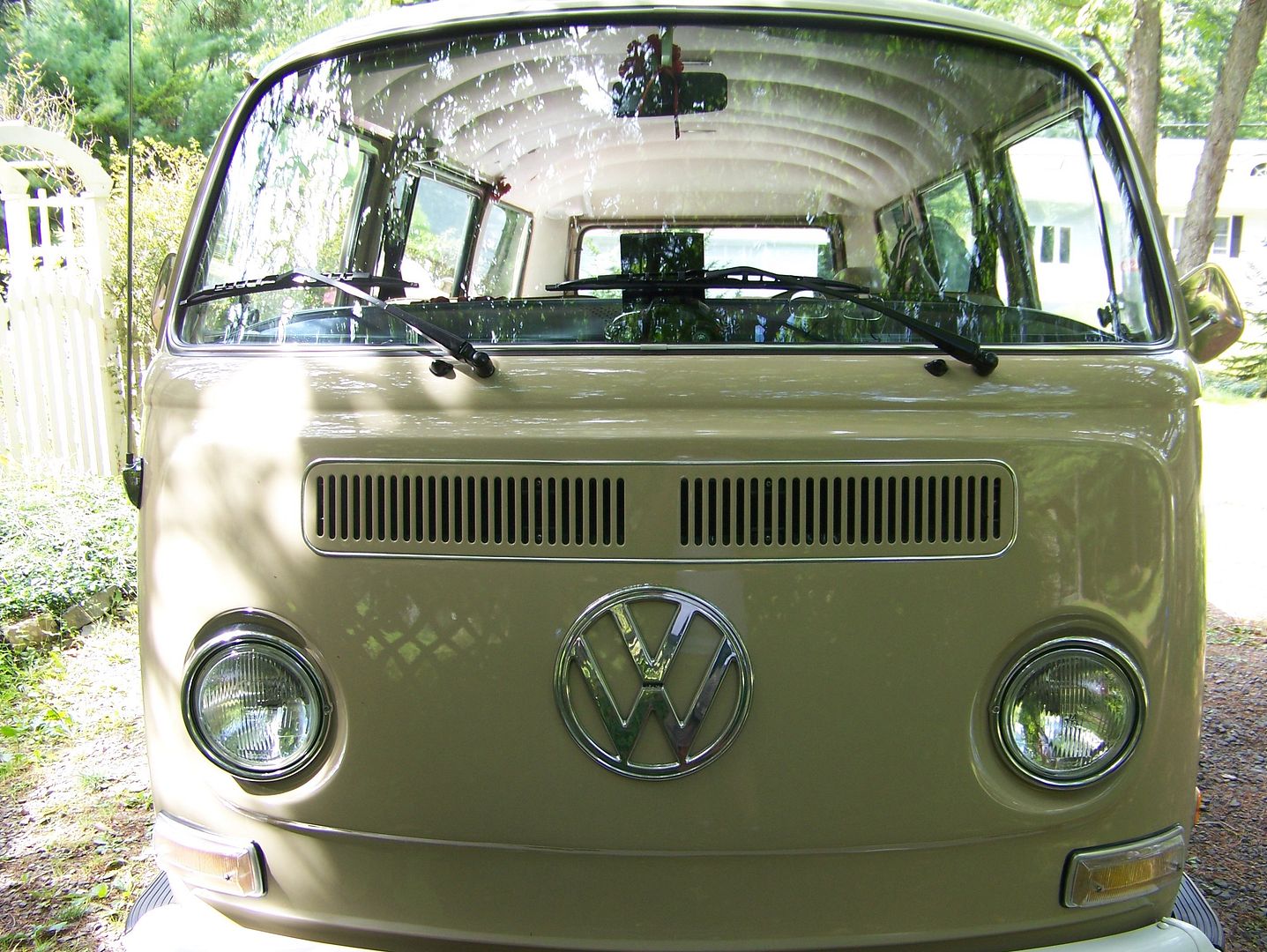 I feel that I can speak about dots, dotting, dottishness, with authority now.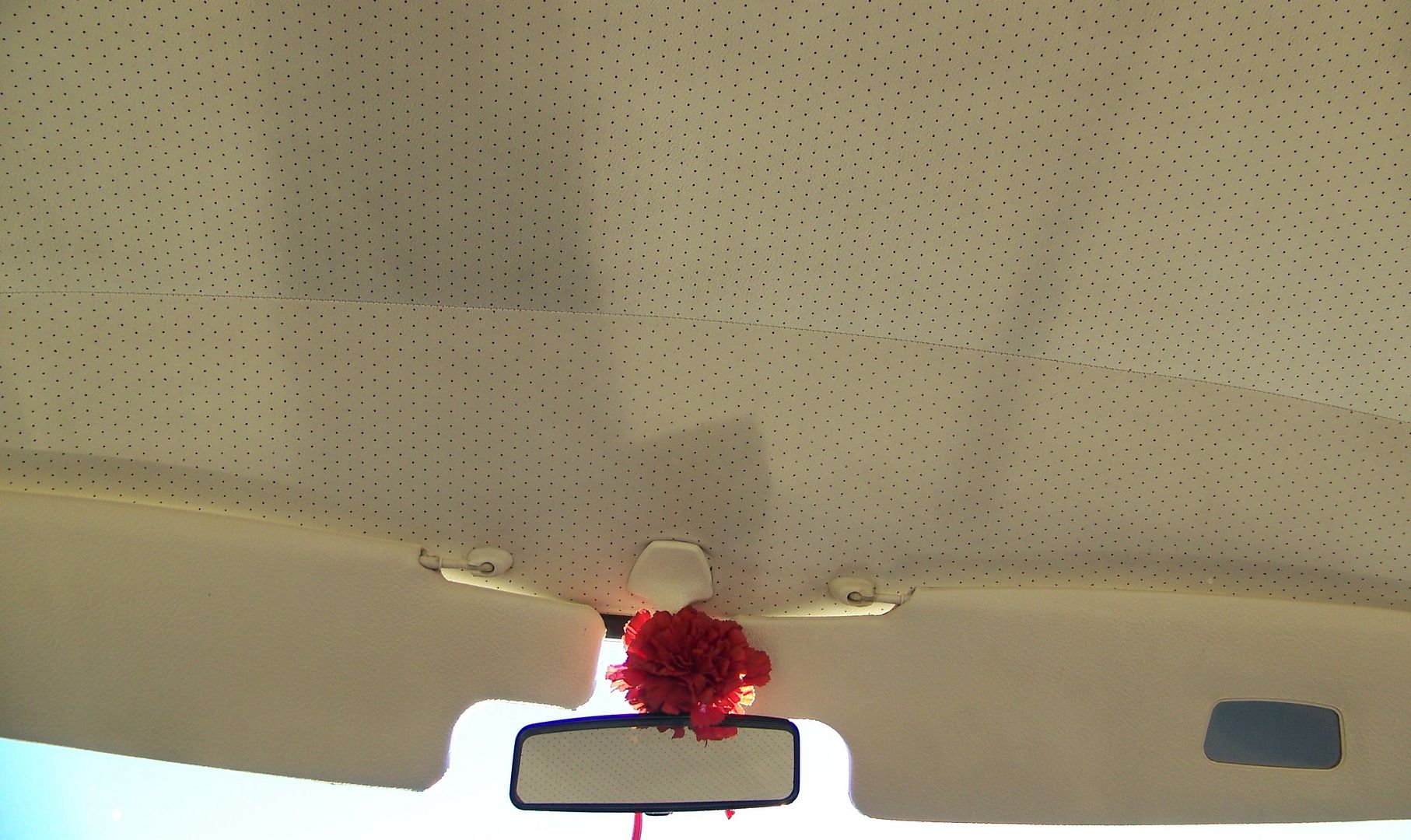 Headliner Dotting Rules To Live By:
Your first few dots will starkly illuminate the hopeless hugeness of your task. Don't look at the whole thing, just don't.
Expect exceptionally dis-spiriting clumsiness in the very beginning, you will learn and warm up to the task.
Re-commit to a perfect result at each dot delivery, but relax once it is done, you do get another chance, again and again and again until you are done.
You may find that you do better outside of some "logical" "expected" "typical" progression.
Apparently, too much pressure leads to too noticeable results, they stick out of the pattern noticeably.
Not so apparently, too little pressure leads to too small results, that stick out just as much as too much.
Interestingly, a too deliberate and careful effort makes just as shitty a result as too hasty and unfocused (an easy slight rush yields the best results).
You cannot just go sloppy through the hidden areas, like over the visors, it will eat at your conscience.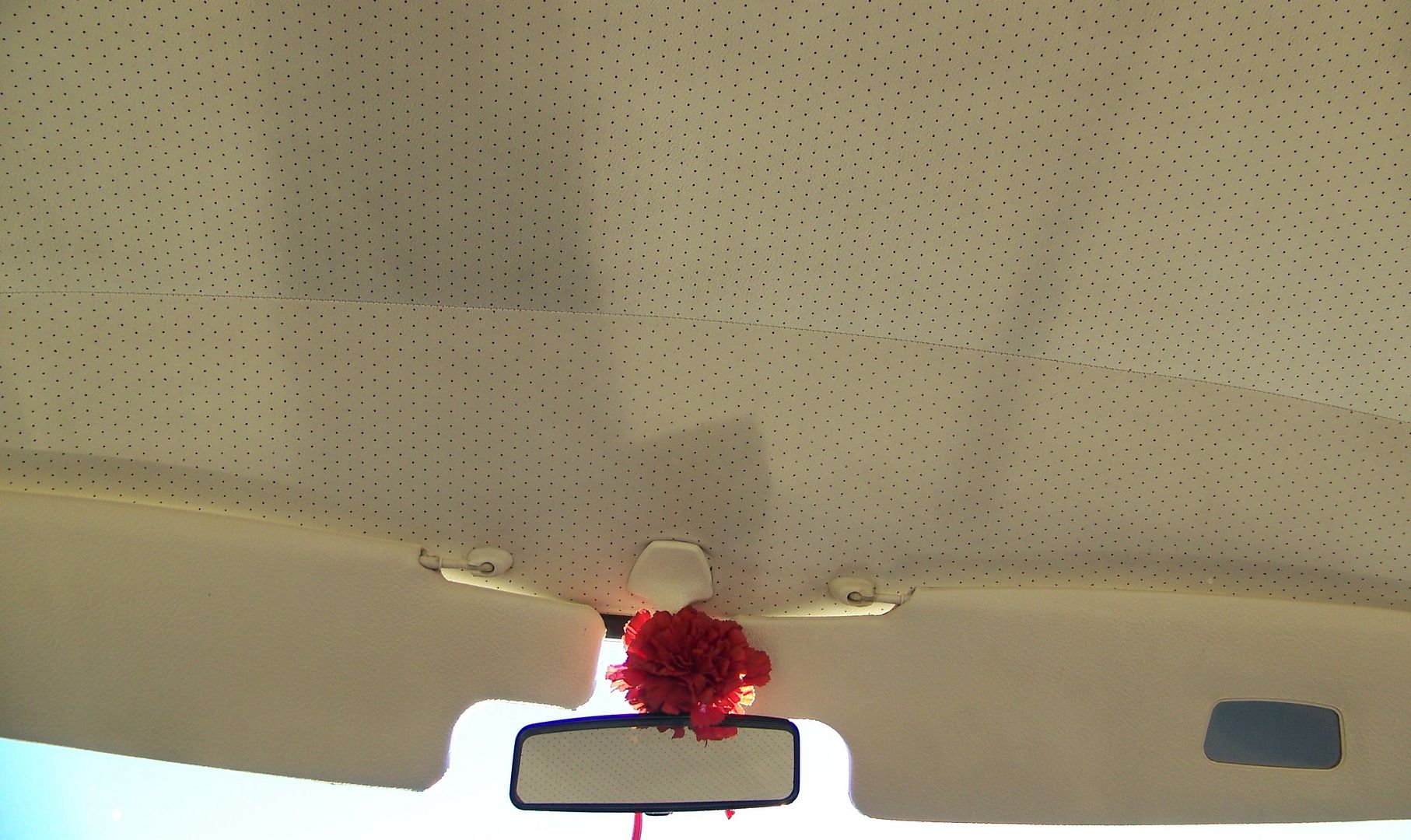 Feel free to change your progression, your pattern, your sequence, your entire location . . . any time. It always freshens your production.
Each and every dot has its place in the whole, every a damn one.
If you get lost (you will), use the surrounding members to re-orient you, but not any one individual.
While you should expect discomfort, endeavor to find the most comfortable position within the confines of every area you find yourself.
Short breaks are better than long ones.
If you find that your almost-perfect dots are indeed hidden by the visors, you nonetheless know they exist.
The completion of this stunningly mundane huge undertaking rushes to a completion before you know it, like your last days on Earth.