Itinerant Air-Cooled pays a call to a junky MCI bus.
Unfortunately, its air-cooling is past salvage:
Why is the driveshaft laying in the luggage compartment?
Oh, because the the entire drivetrain got displaced forward from that little rear-ender?
Advances in electrical system design makes the dashboard wiring so much easier to deal with
Note that this drag link is not made by Meyle.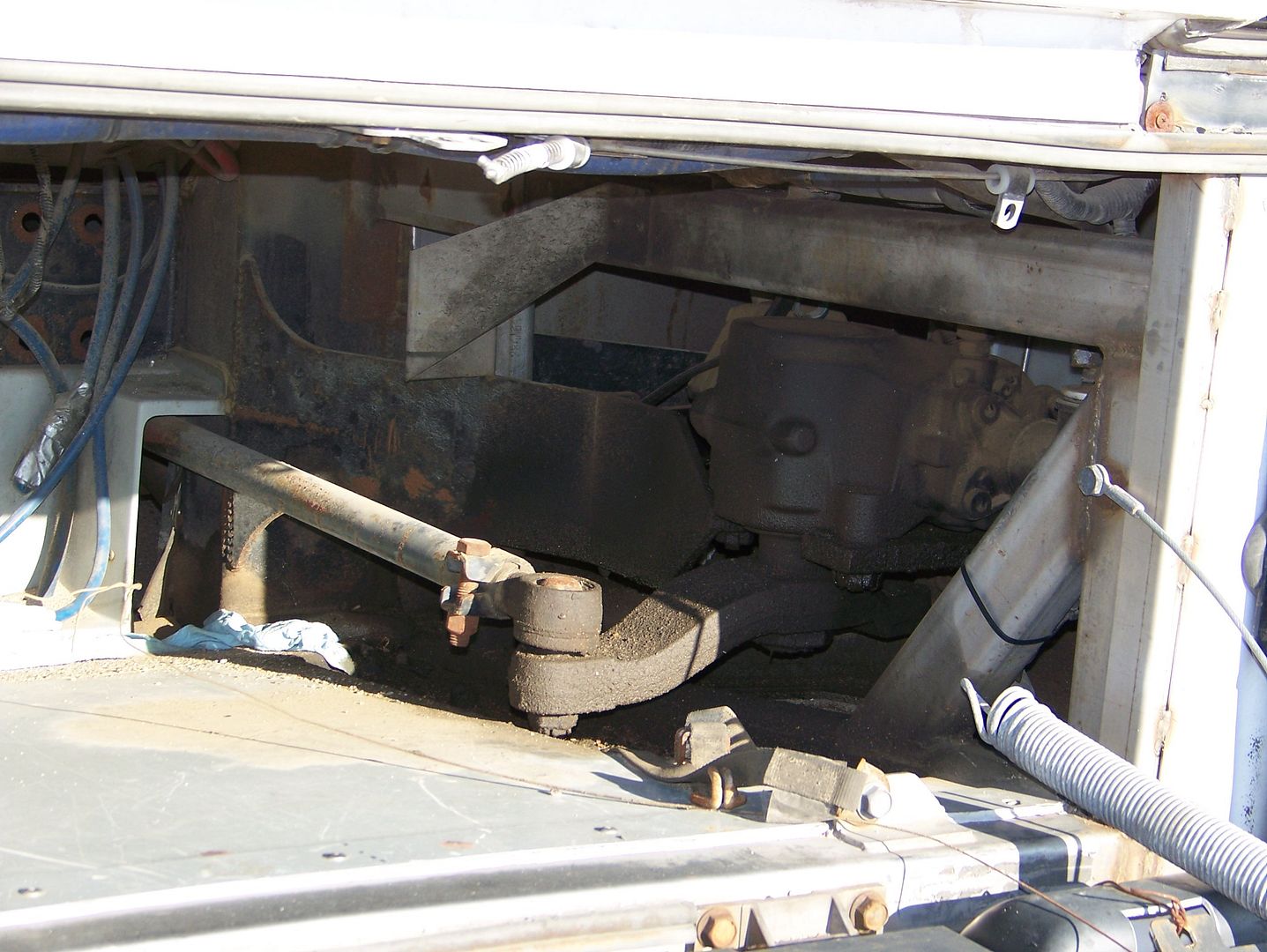 The steering wheel on this bus has steering gearbox that runs a remote relay shaft that goes back to the Very Big steering box which then has the drag link going back to the front axle.
California Emissions labels harass everybody.
Be happy that VW gives us cushier engine mounts:
The Motor Coach Industry's answer to the BN-6 Heater: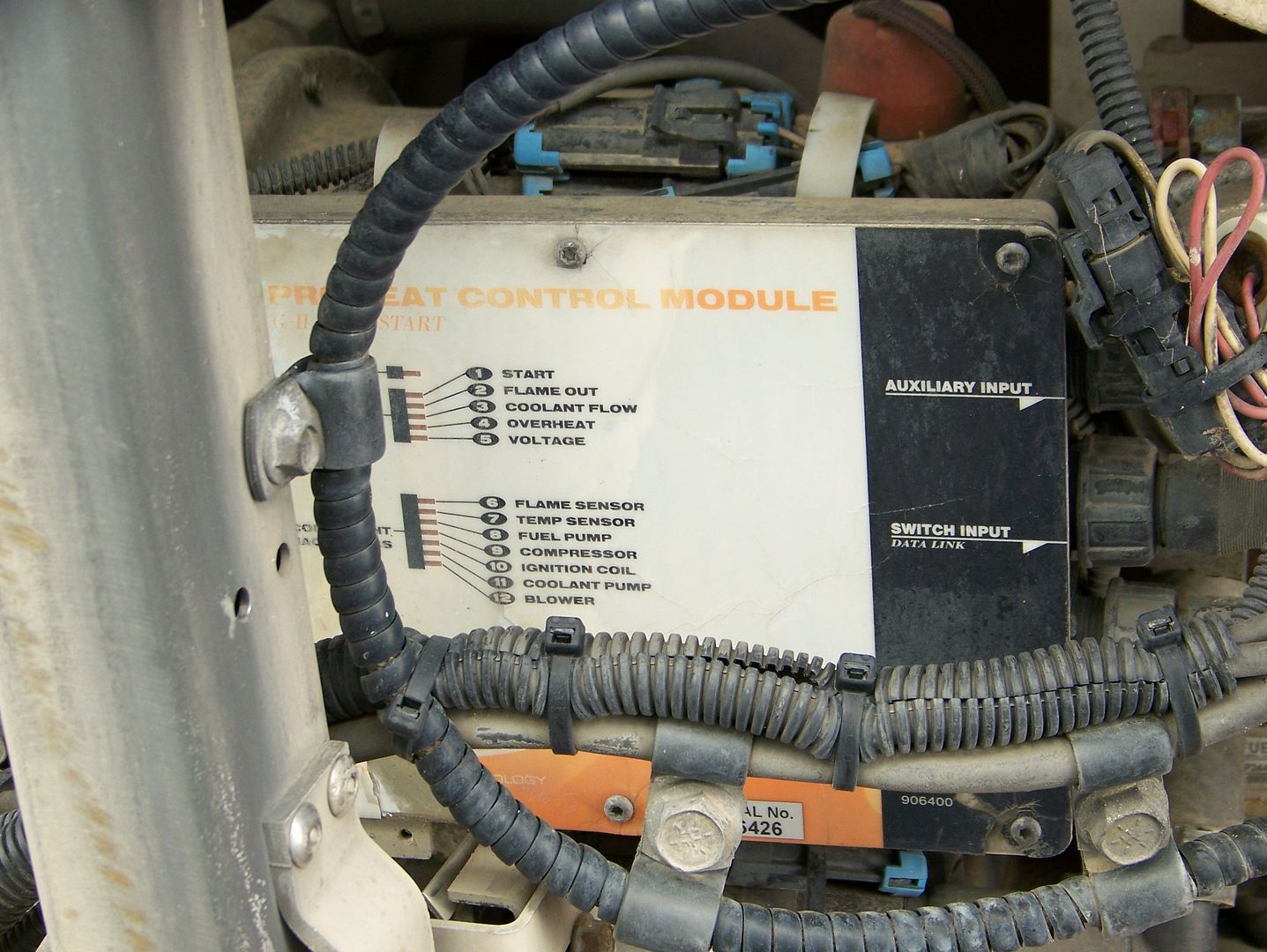 Yesterday, I found a beautiful little stand of trees. What a lovely spot to wax the car.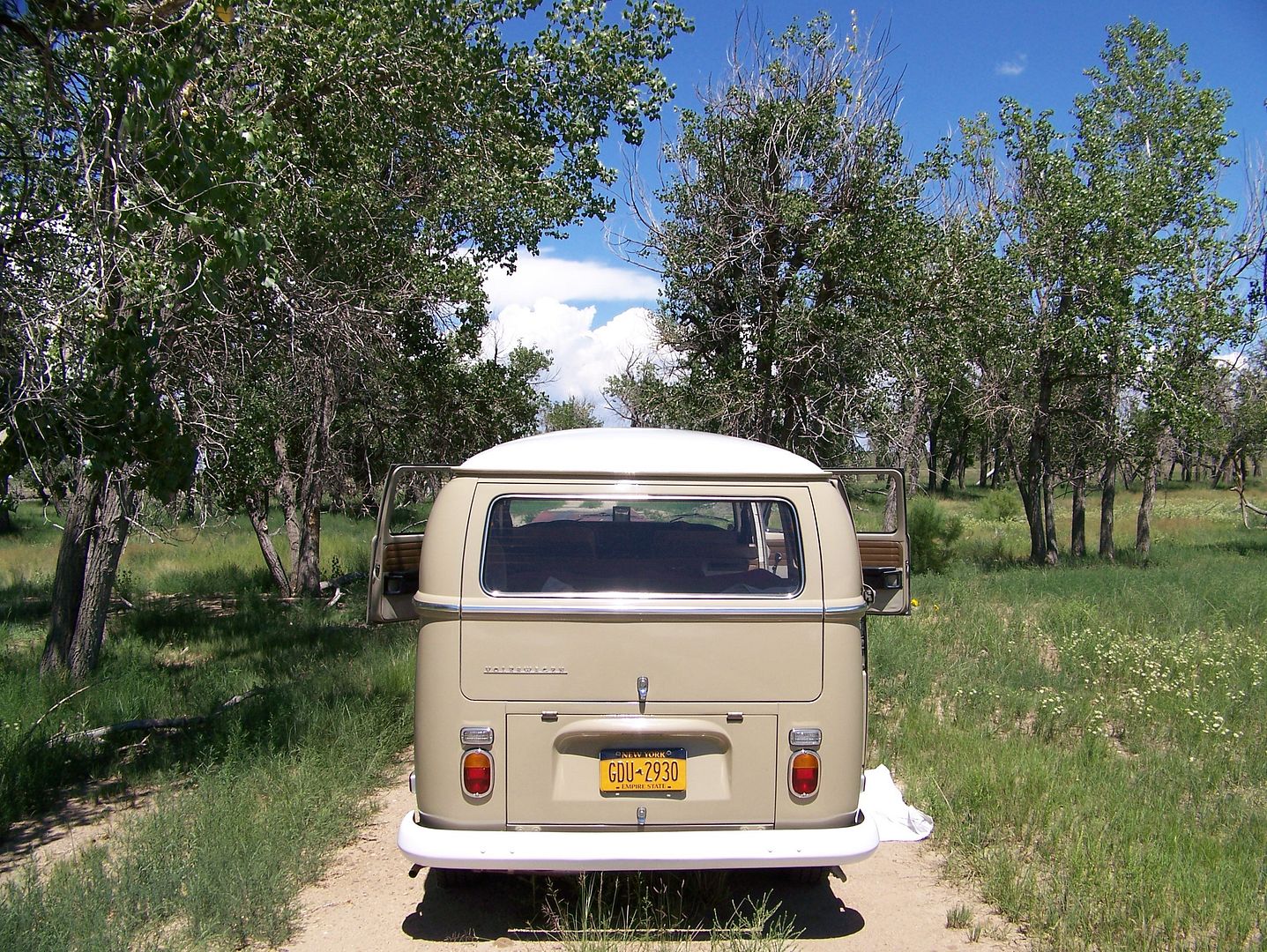 But you know what happens when I see bubbles in the rocker panels . . .
Dremel was roused from underseat slumber, and I attacked with gusto.
The dust would fly white through the fiberglass or whatever it was, then it would change to a russet orange as I hit the hidden rust underneath.
You CAN'T just blop crap over untreated rusting rockers and paint it all "pretty-like" and wait for the compliments on what an outstanding paint job it is, not when rust is just spreading like a plague underneath.
I looked askance at the still-"perfect" front part of the rocker assembly, did a little investigation. See? Active tinworm underneath. I did not find primer between the paint and the metal (?)
Once the tinworm was fully uncovered, I decided to go ahead and chop out the rocker sill where there were too many perforations. I got to see how far my Pensacola Pre-Trip rust-catalyzer and pressurized air treatment had made it down the rocker from the access plug holes at the front wheel well. I was gratified to find that it actually worked pretty well, it made it at least 3/4 of the way down the rocker and stopped the rusting in its tracks. The bad news, however, was that the pressurized air had made a glacial moraine of rust debris along the bottom of the rocker panel, the drains were clear, but the pile was pretty big. I would call it a moisture trap.
So today, I am leaving Lamar CO with bondo and rust catalyzing primer and some Diet Coke cans and a new arsenal of Dremel Accoutrements, and I shall patch these holes and I shall make the rockers look new and I shall primer/sand/topcoat with my dwindling supply of Savannah Beige in the wilds of Texas.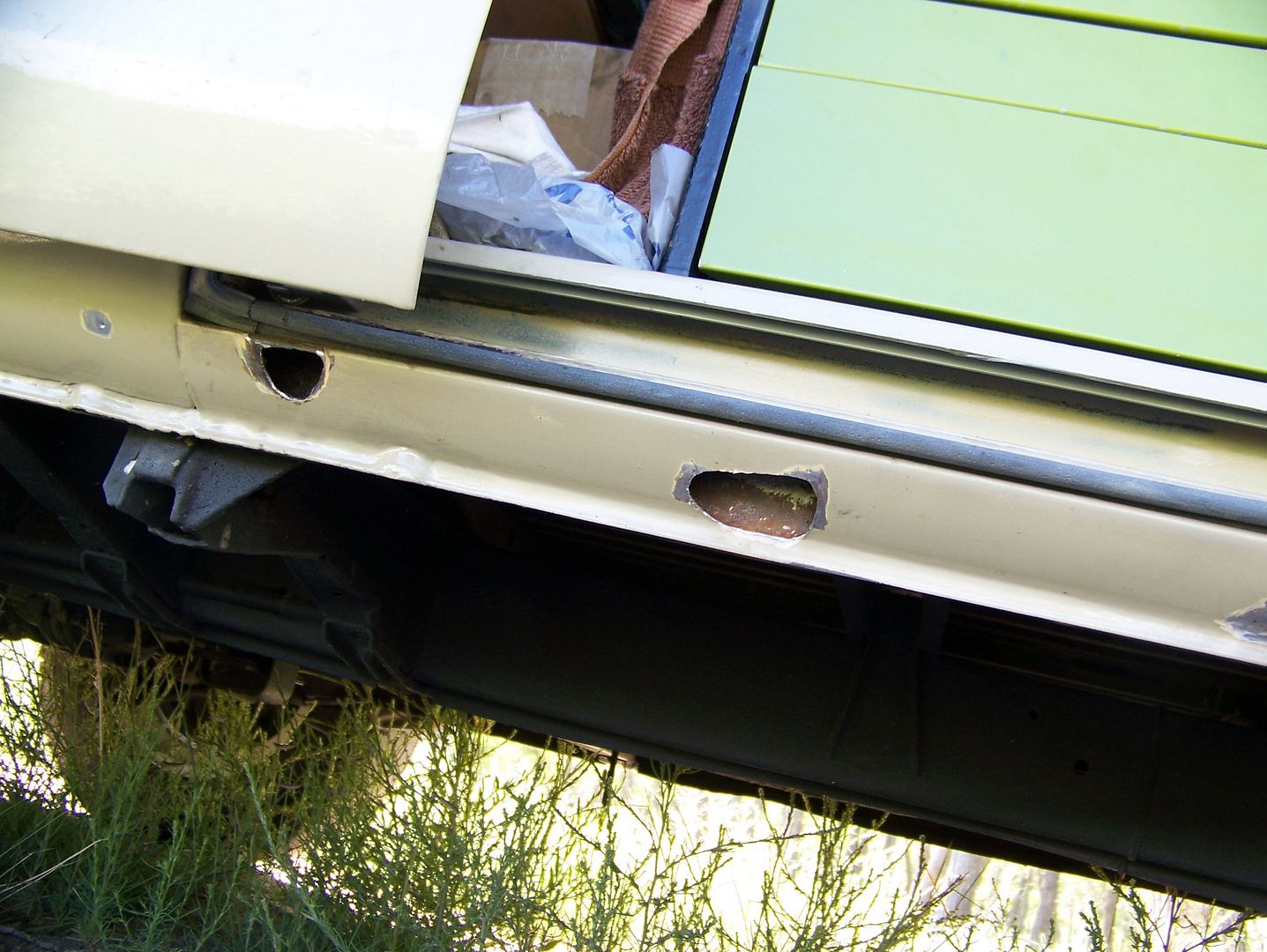 The left side quarter and rocker panels have bubbles too. They too, shall get "waxed".
I am on US 287 minutes from the Colorado/Oklahoma panhandle border. Then Texas Bodywork On The Fly . . .
Colin