Los Alamos to Denver was a pretty drive with much cursing. I have not been able to start, much less complete, any of my longer projects with all of these clotting clouds spewing rain every single afternoon without fail. It was fiercer than the pictures capture along northbound Interstate 25 on my way to curtis 4085:
Colorado's landscape along the foothills to the Rockies: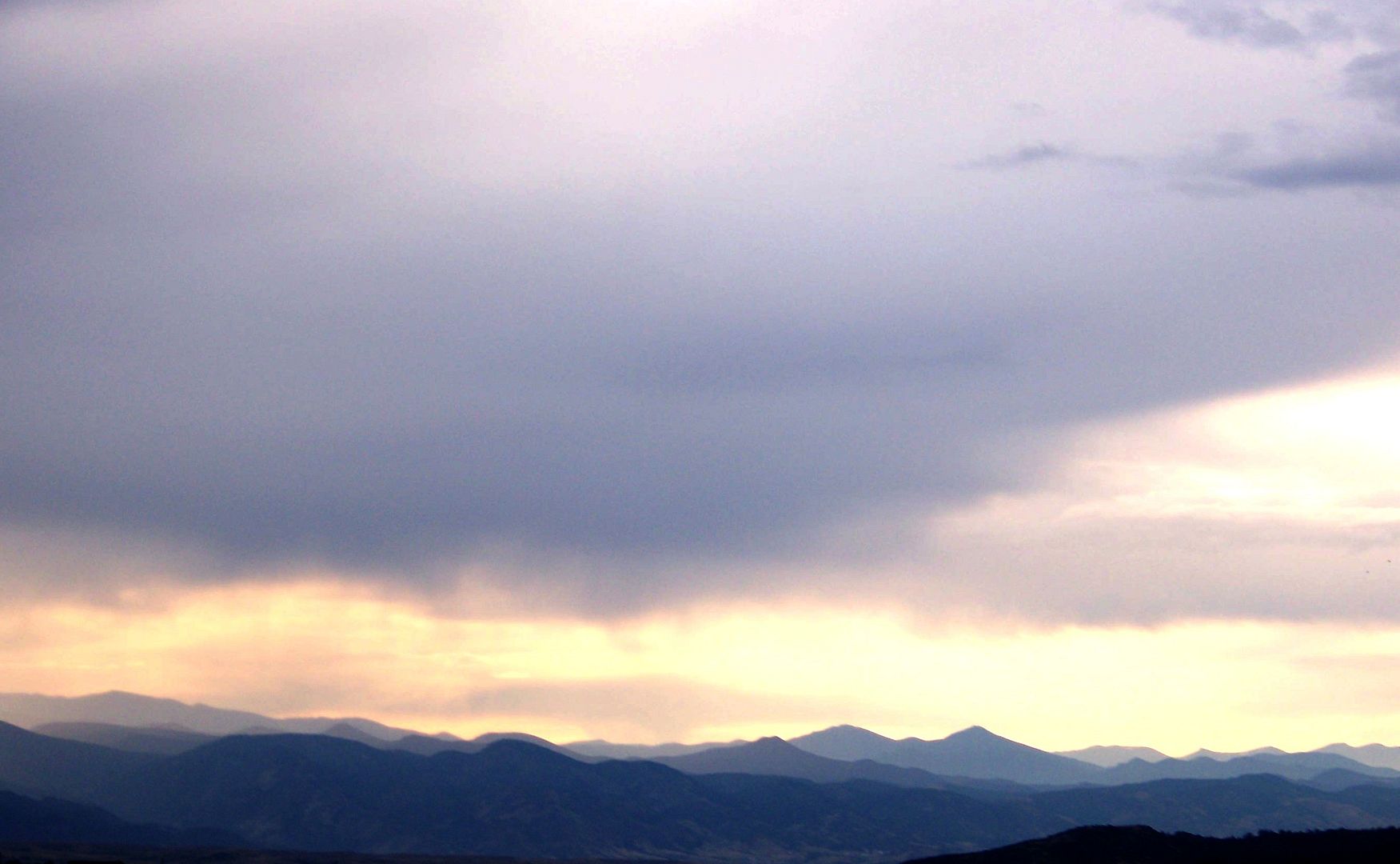 With a substantial tailwind, I let 'er rip. How much is "rip" in 1970 Bus parlance?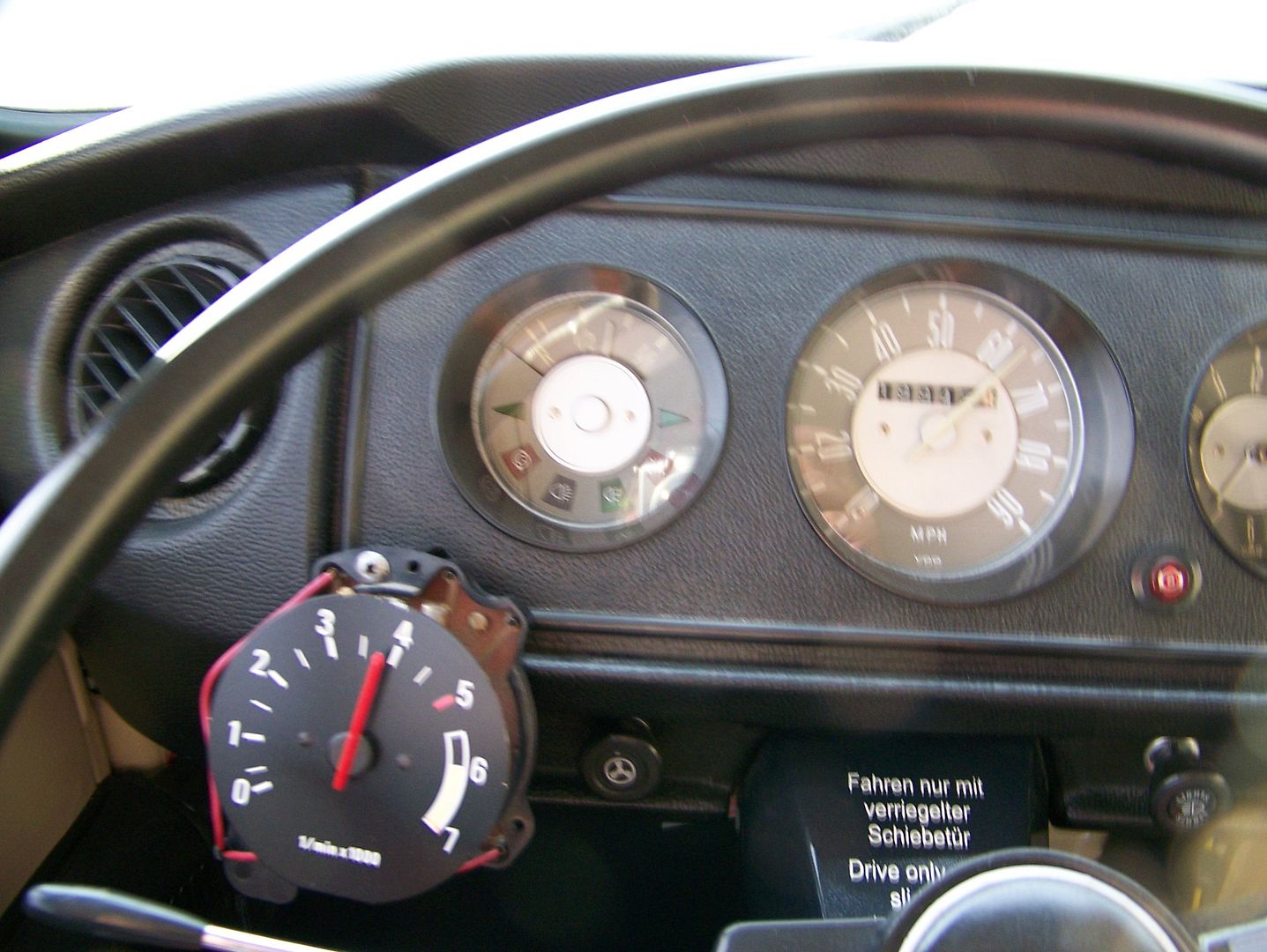 Yessiree, we were really "cooking" by cracky.
Stopped to get a really good shot of the mountains through a culvert. Was walking briskly through the darkening tunnel when unbeknownst to me, I was rushing up on a section that had dropped the ceiling a good foot. Slammed into it so hard it knocked me out cold. Woke up in a pool of blood matted in my hair, still clutching my camera. It felt like a car accident, a bad outcome in a bar brawl, it was utterly mystifying to me at first what had happened. I was woozy and stupid and had a terrible headache, duh.
Walked back to the car wiping blood off my eyebrows, wondering if I had opened my scalp? broken my crown? was getting annoyed at all the blood "don't land on the camera!" My tanktop was a bloody mess, and do I mean that literally for once.
Imagined what a passing rancher might think of this sorry sight:
"Hey buddy, you all right? What the hell happened to you?"
"Your cow, Mister, your cow will NOT disrespect me AGAIN."
Washed up with a Motel 6 bucket and a quart of water laced with Chlorox and Tide detergent. Too much blood, everything is spotted like tie dye and the water is a frothy pink, even my socks are getting the mass-murderer look. Imagined the police officer skidding to a halt:
"What happened here? Put your hands up!"
"I had no idea people had so much blood in them, this is SO gross, can I go home now?"
Drove woozy and a little worried and extremely pissed to Denver. Put on a "bandana" so people would not have to see these two gashes across my noggin, but the bandana just got soaked anyway, then stuck to my skull, then ripped new bleeding anew and there was no saving this thing.
What will I tell curtis4085? "Oh it was just a little spat, my last customer just thought he would tell me that his car wasn't running quite as perfectly as he expected. Can you believe it? "
Here are two clips of the rain coming: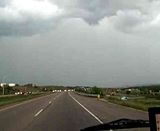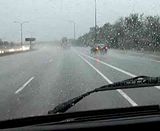 Drove past the old Mile High Stadium now Sports Authority Stadium: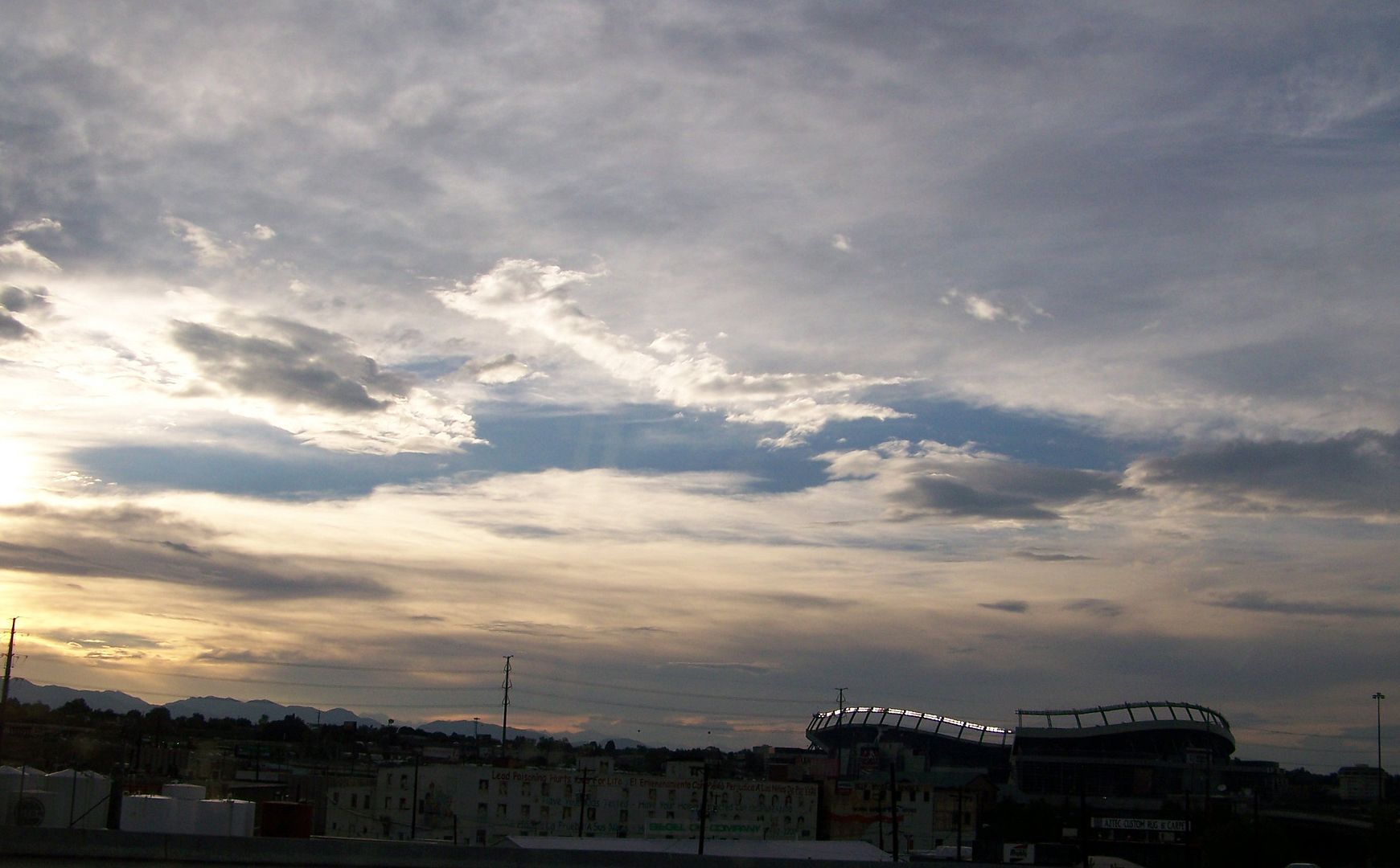 and Denver: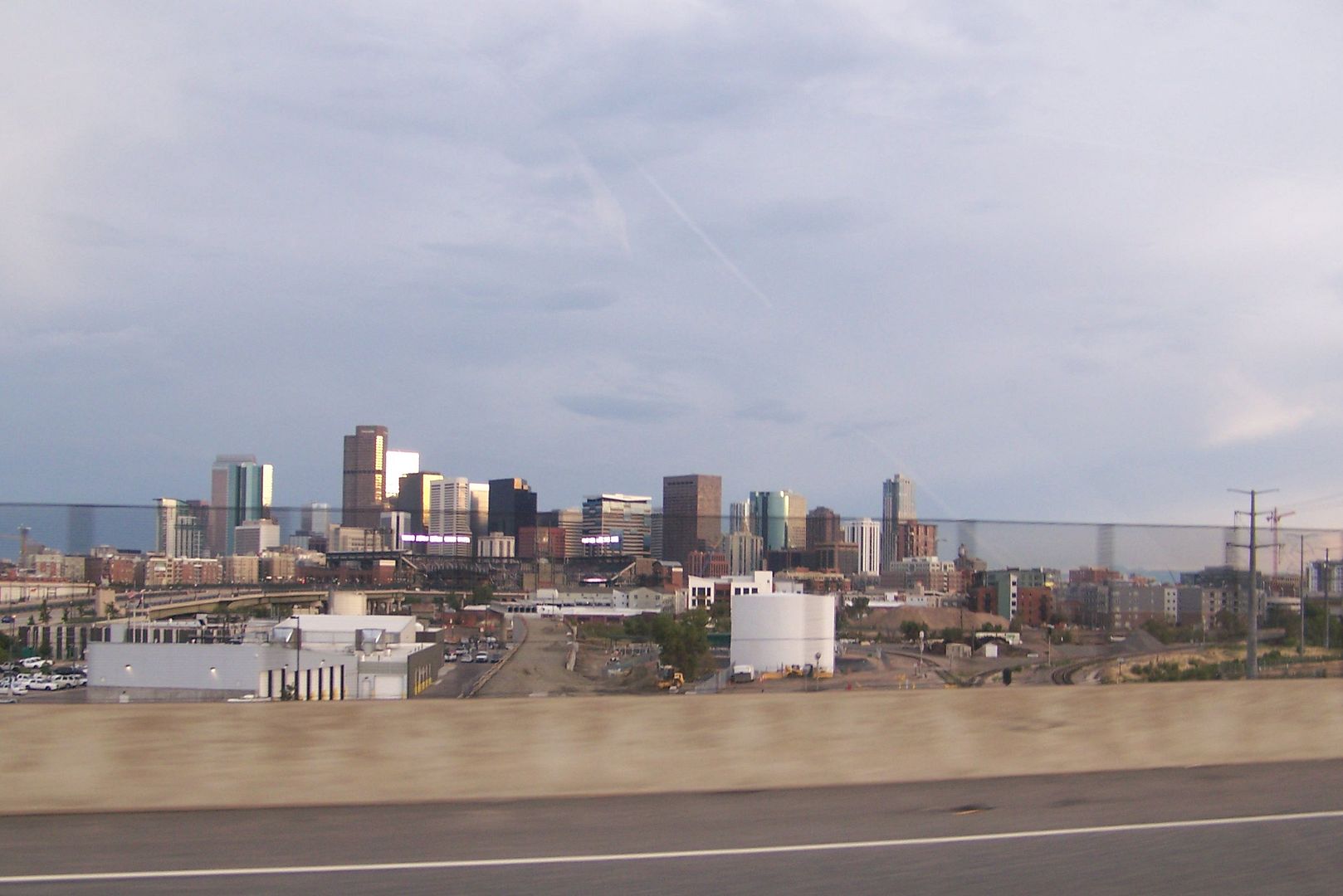 to my old favorite camping site at the Fort Lupton exit where I took all of those reflector shots of the Road Warrior thus incurring a visit from the local constabulary.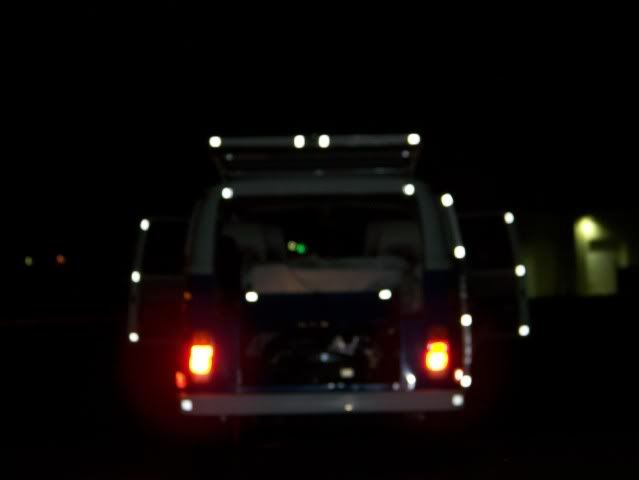 This time, I was three feet off the cul-de-sac, and I won a non-interrupted night's repose.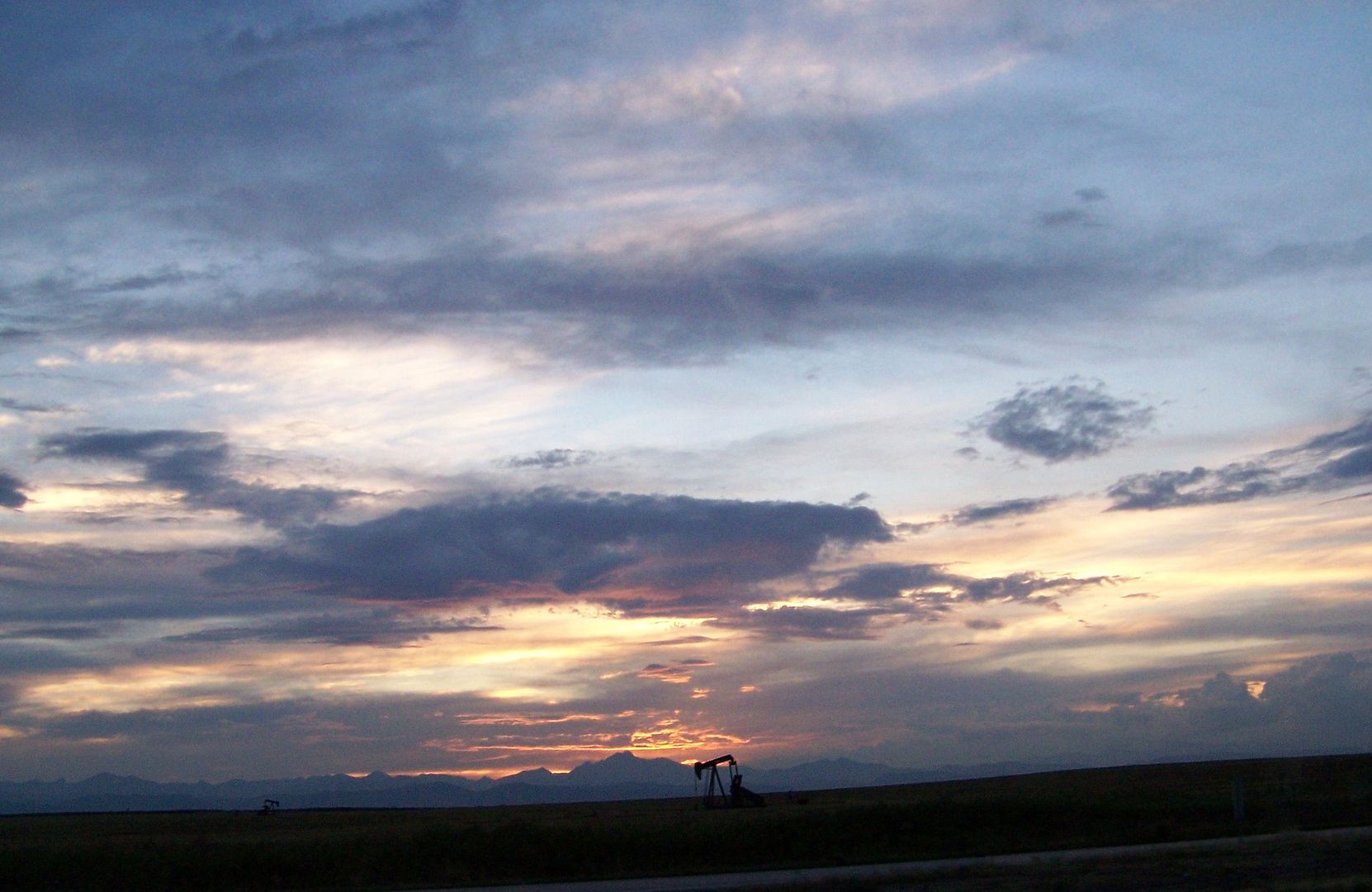 Curtis4085 is haunted by a problem familiar to me, but he is a bit more successful at it.
Over-the-top Perfectionism. I had to gently tame the fever without breaking the inspiration.
Nothing is more horrible than to sneer at a Perfectionist, "hey dude, nobody will notice, man."
I noticed that this is the most perfect late model Westy in the country. The only note was that the gleaming grey axles need to be black, and his Westy needs brake pad shims. It otherwise drove perfectly with a couple of points well-taken, like the exhaust system does toot on overrun a little bit, and the front suspension may have been a tad loosely installed on the frame.
Beautiful bus: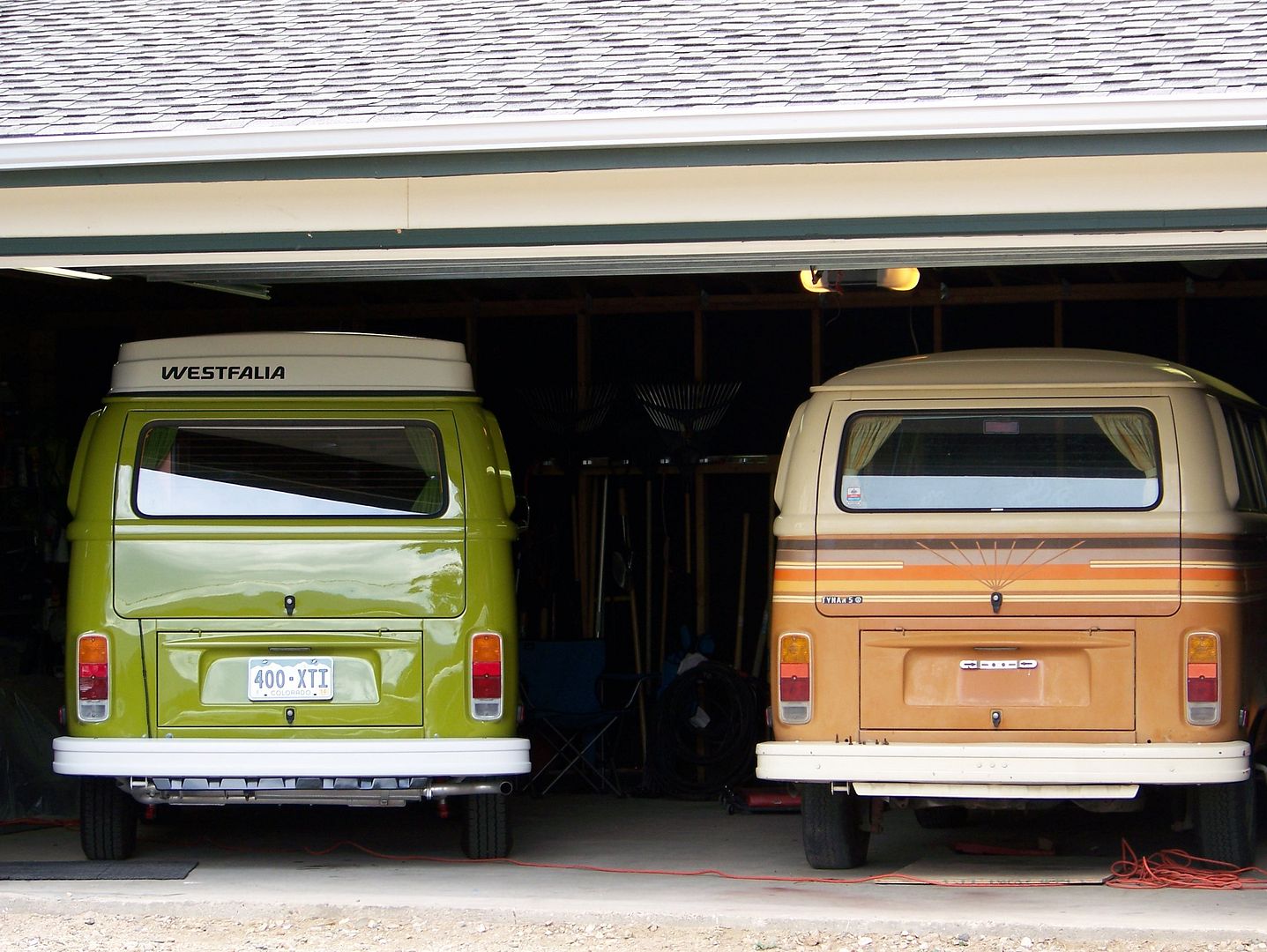 But I liked this old thing a lot too, and I am glad it is in the possession of a Perfectionist who knows not to overdo the glossy showy bit: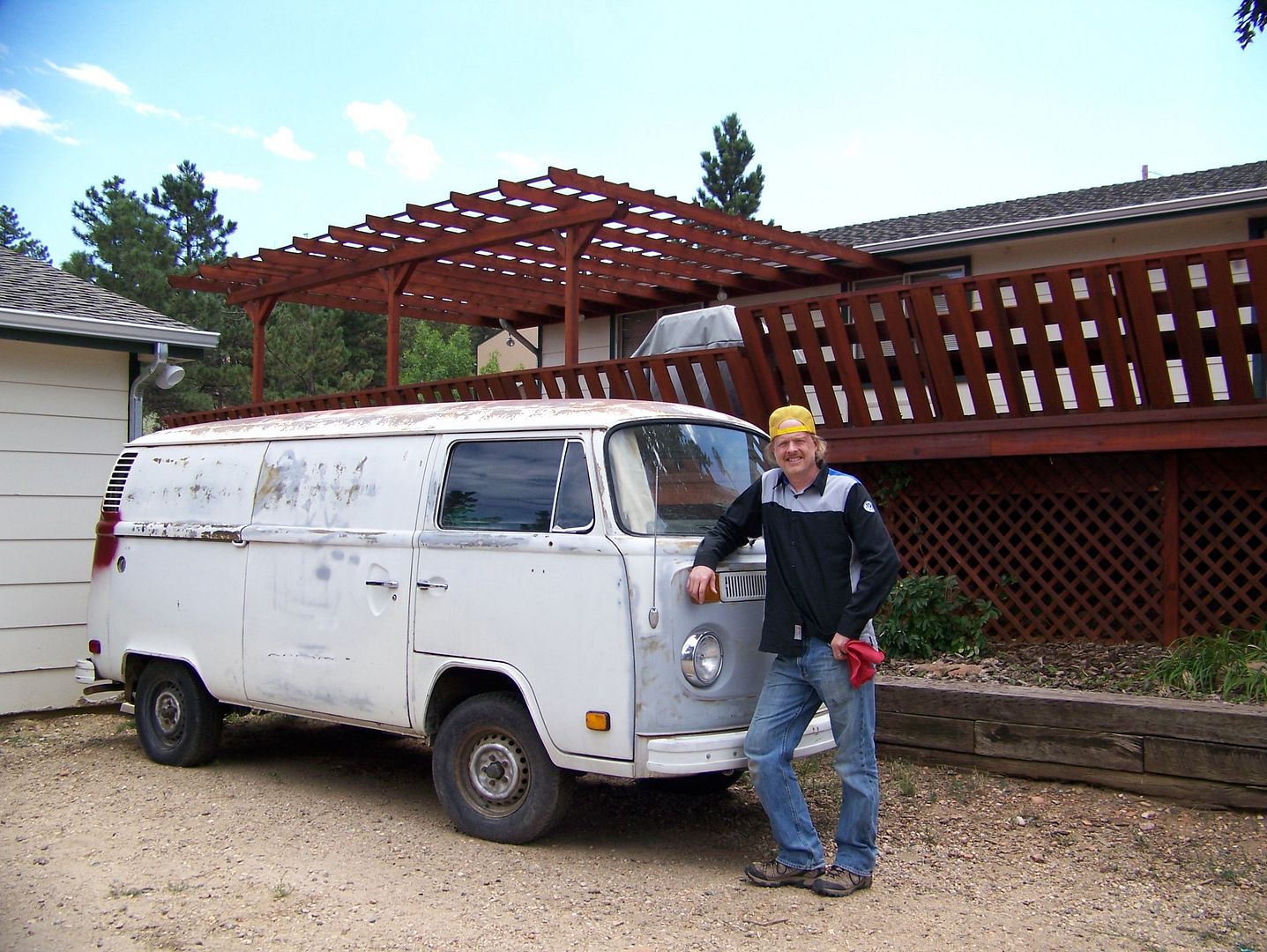 This is glossy and showy, but the only overdone items were the polished hose clamps. Asked I, "will those oxidize?" Said Perfectionist, "yes, I believe they will." Good.
Bottom line, we reviewed, is to have fun. Great to meet you, curtis4085: