It is all so vague, so long ago, I think I remember the sun or something: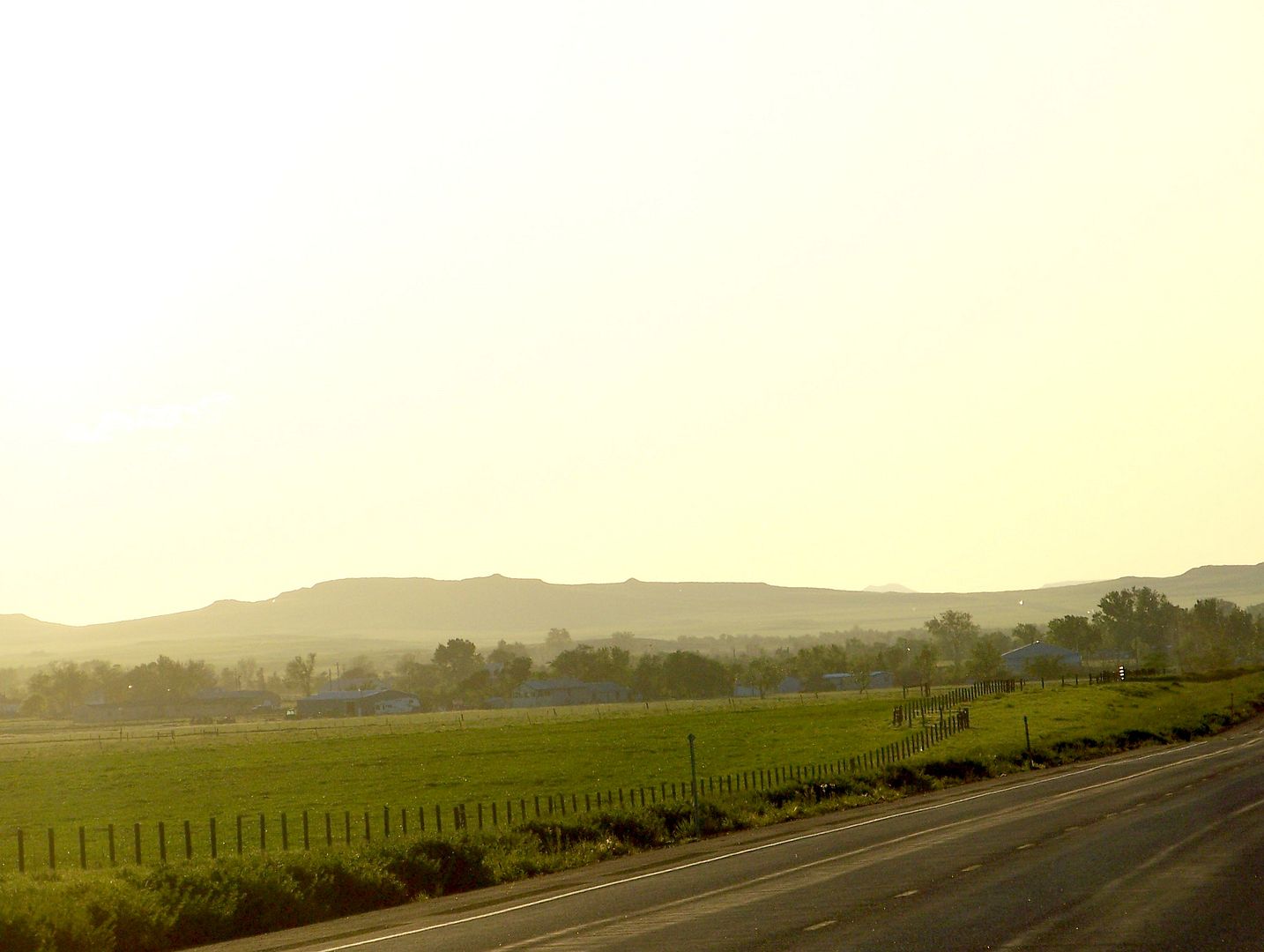 It was Wyoming and it was beautiful and warm and here is my afternoon shadow in the rear view mirror: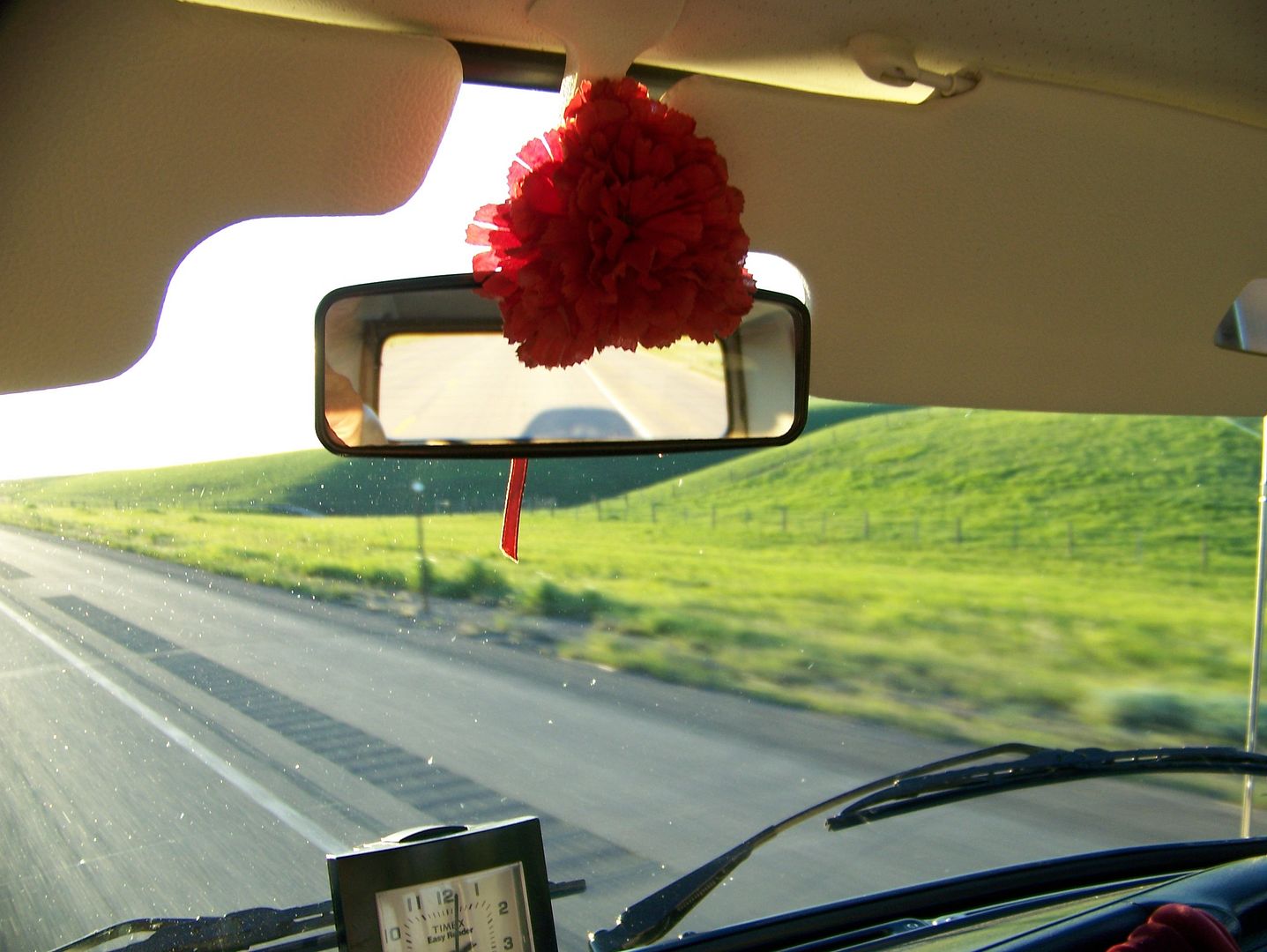 I was happy then, young and full of the sunny day, I could let the sun go down, safe in the knowledge that it would come back up in the morning: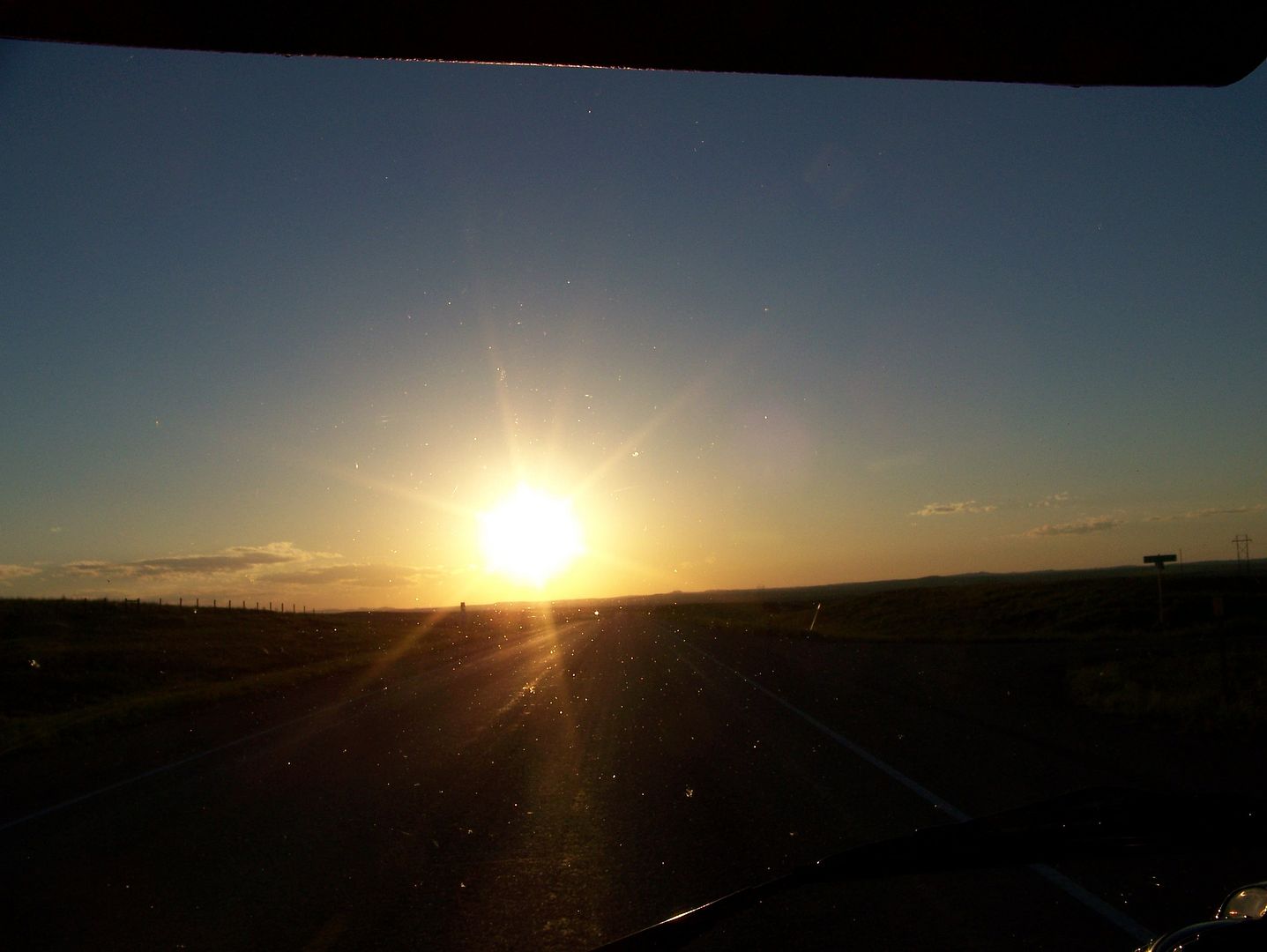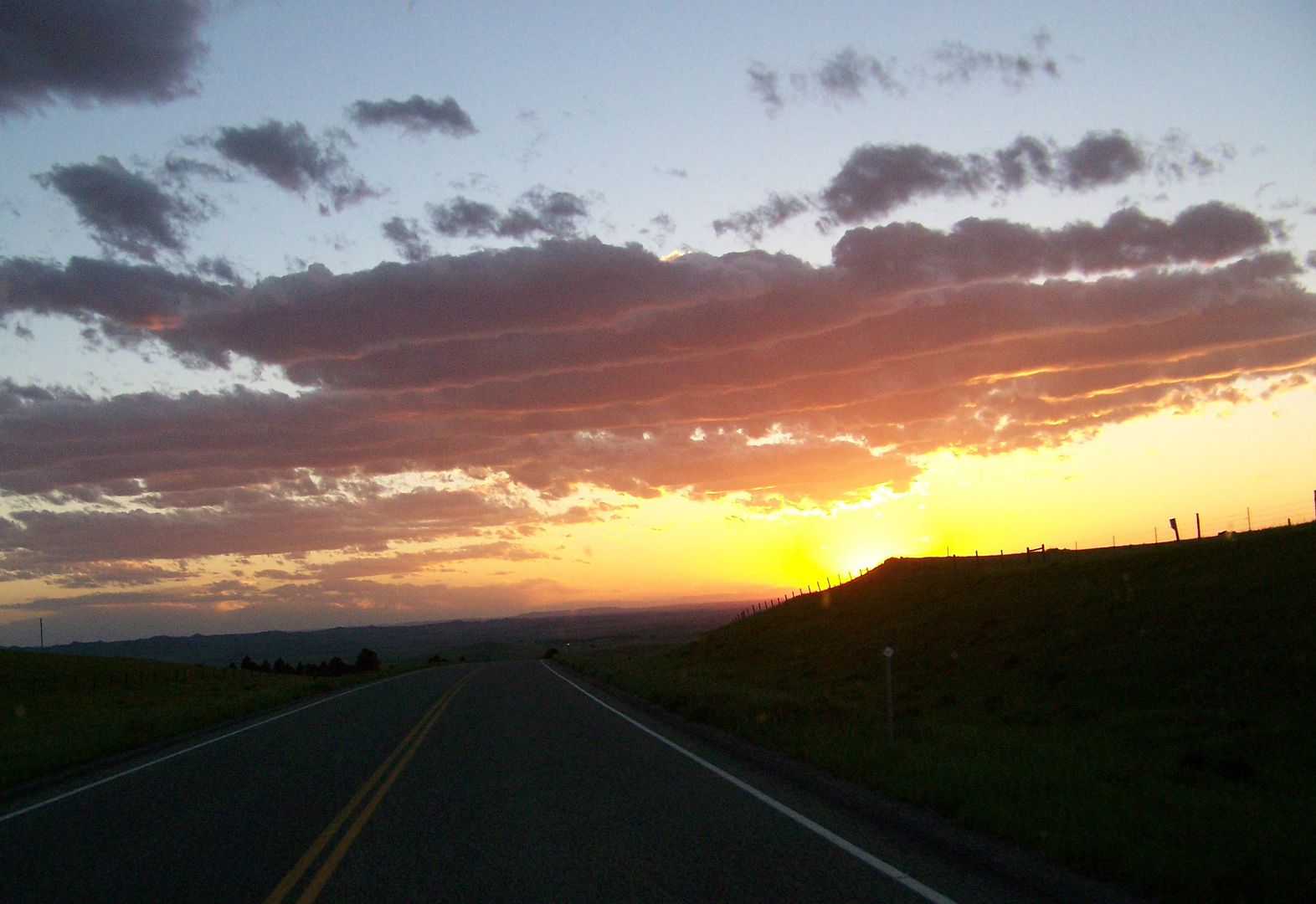 Chloe (other than a mild scraping on right hand corners) was driving beautifully, sure and slow: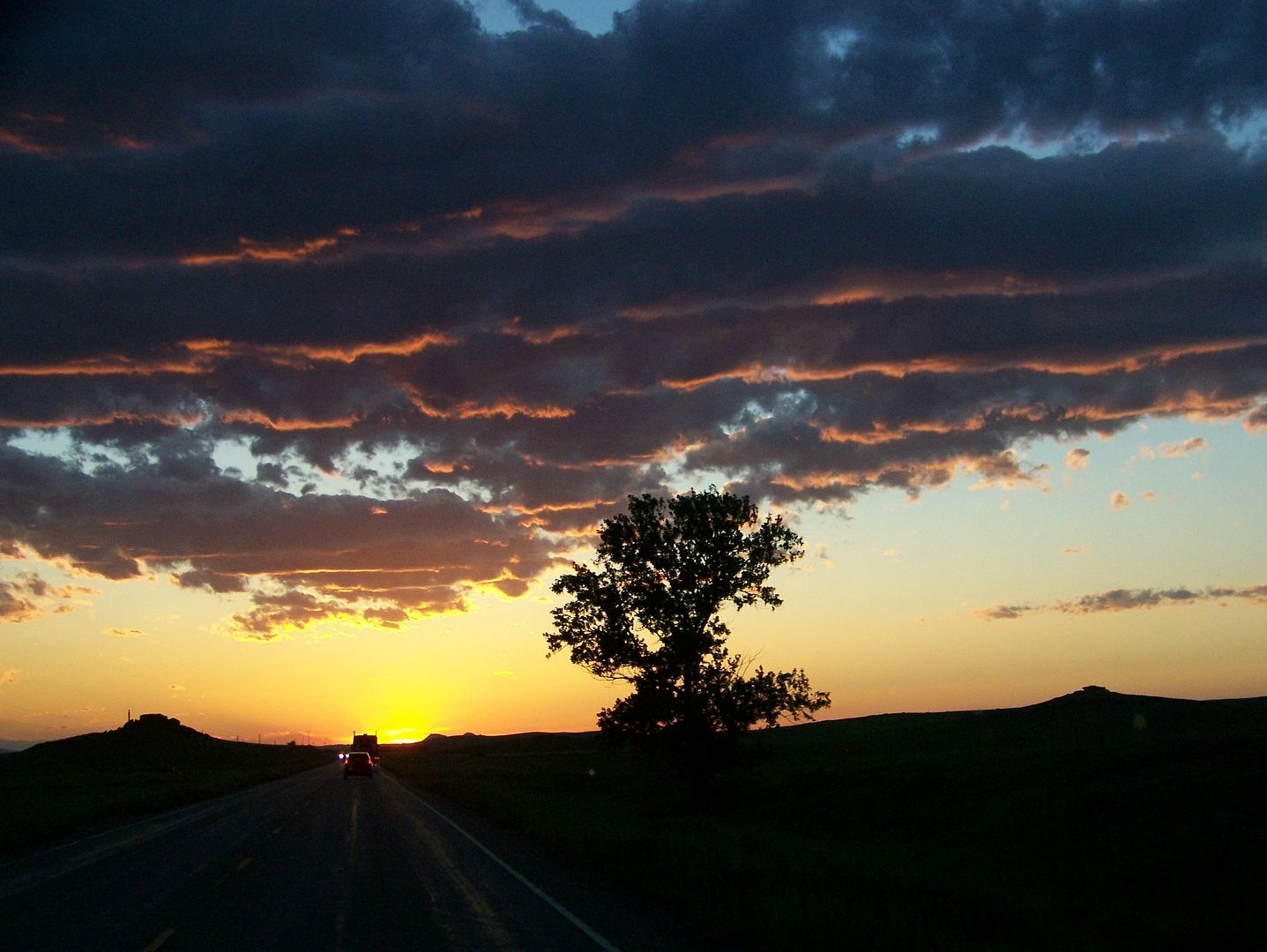 Where was I going? Oh yeah, Montana, to visit whc03grady. Hit the Montana border at dusk, drove a while further and the very next day had sunshine and snow-capped mountains:
Chloe just trundled along through this amazing scenery: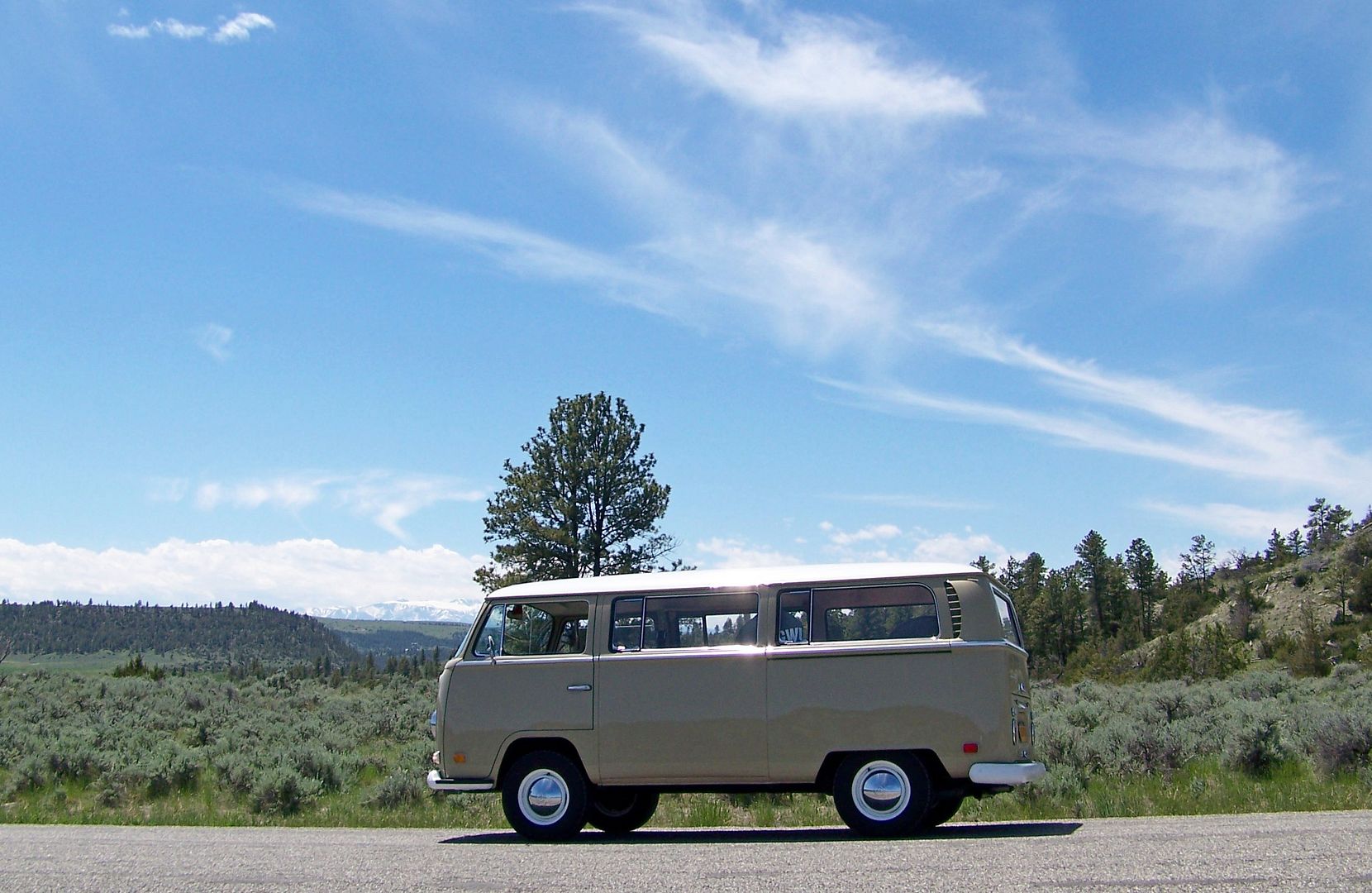 . . . and I thought, Summer Is Here!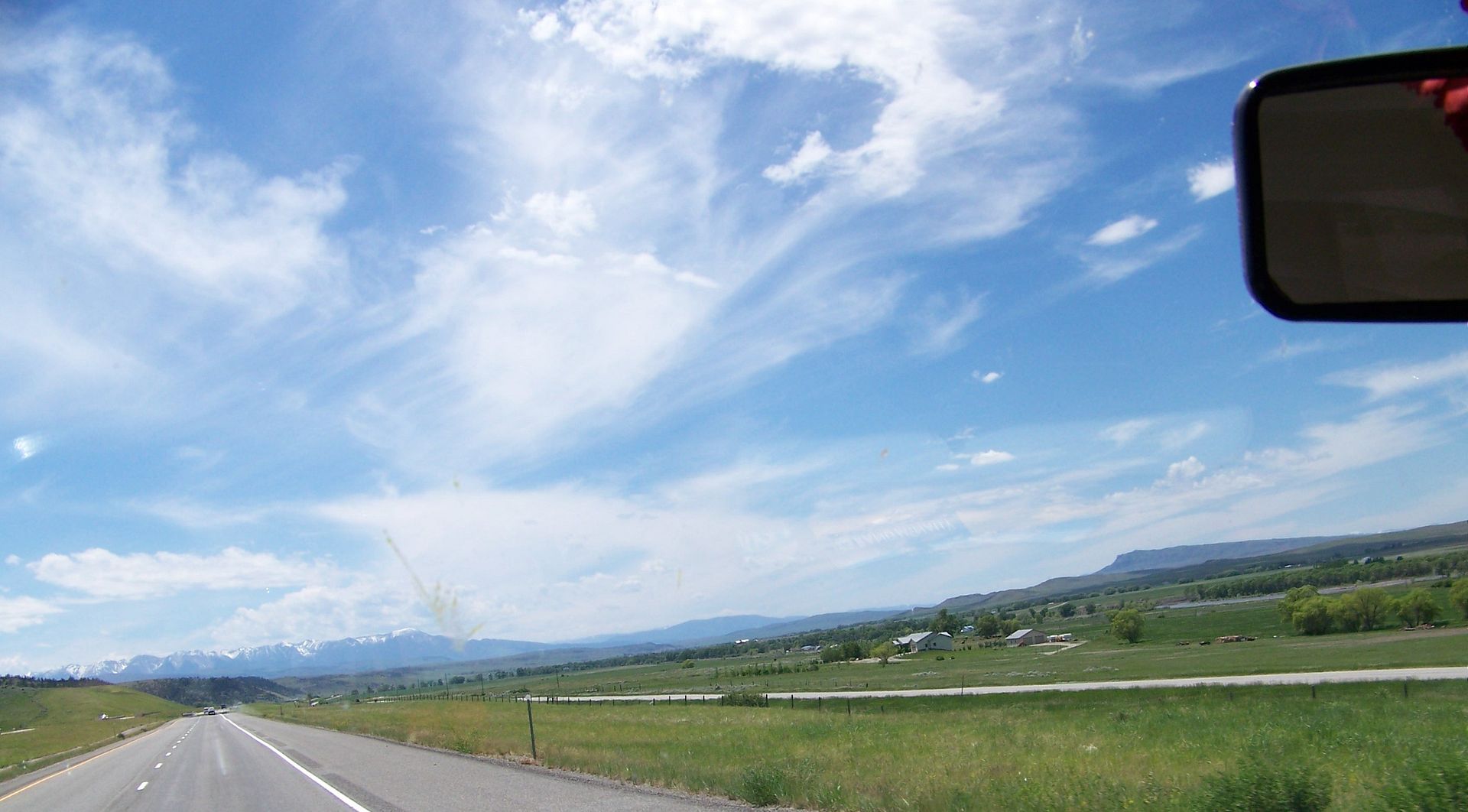 I was so very very glad to have driven out of that infernal
Atlantic
Moisture Pump . . . . and I sloughed off the rain in Anaconda MT as just a little pop-up thunderstorm, I ain't gonna let the Grady Family think I am that much of a wimp! and I sloughed off the rain that threatened in Missoula MT when mtcamper and I discovered that leaning the mixture at speed on the highway dropped the CHTs just as much as richening the mixture on his FI Westy.
No, it was a beautiful drive west on US 12 to Idaho to visit stnkgt in Boise. Summer is here!
What an amazing land. What were these horizontal stripes along the hillsides? An old lake shore that changed levels at each ancient ice-dam-up, like the glacial lake in Missoula did some fifteen times during the retreat of the ice sheets?
Chloe just drove and drove as the left rear brake drum protested just a little bit more on those sweeping right hand bends: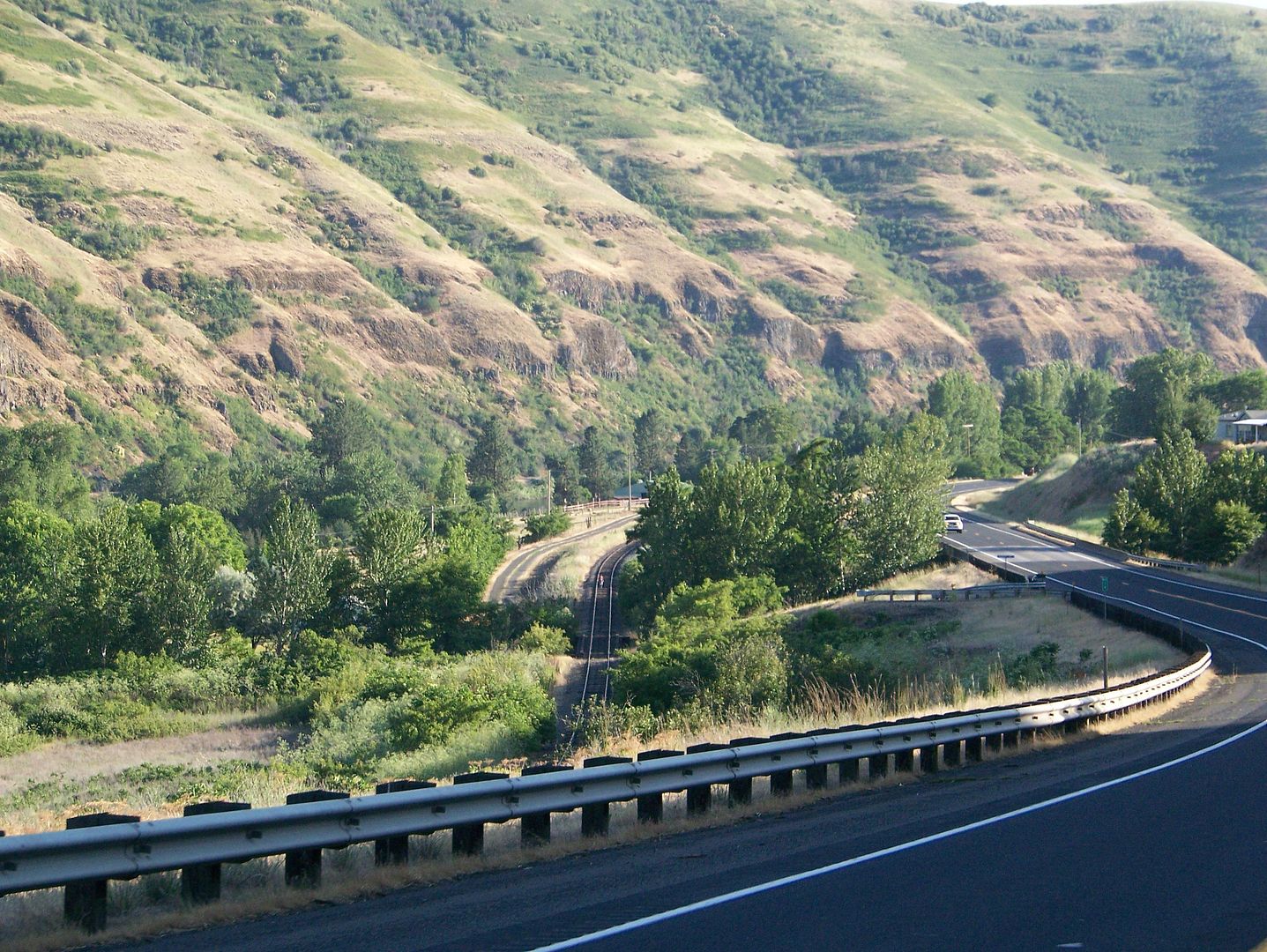 It was like a transcontinental rail trip, this smooth steady winding traverse of US-12 through Idaho, generator telling me that 57 mph was just right: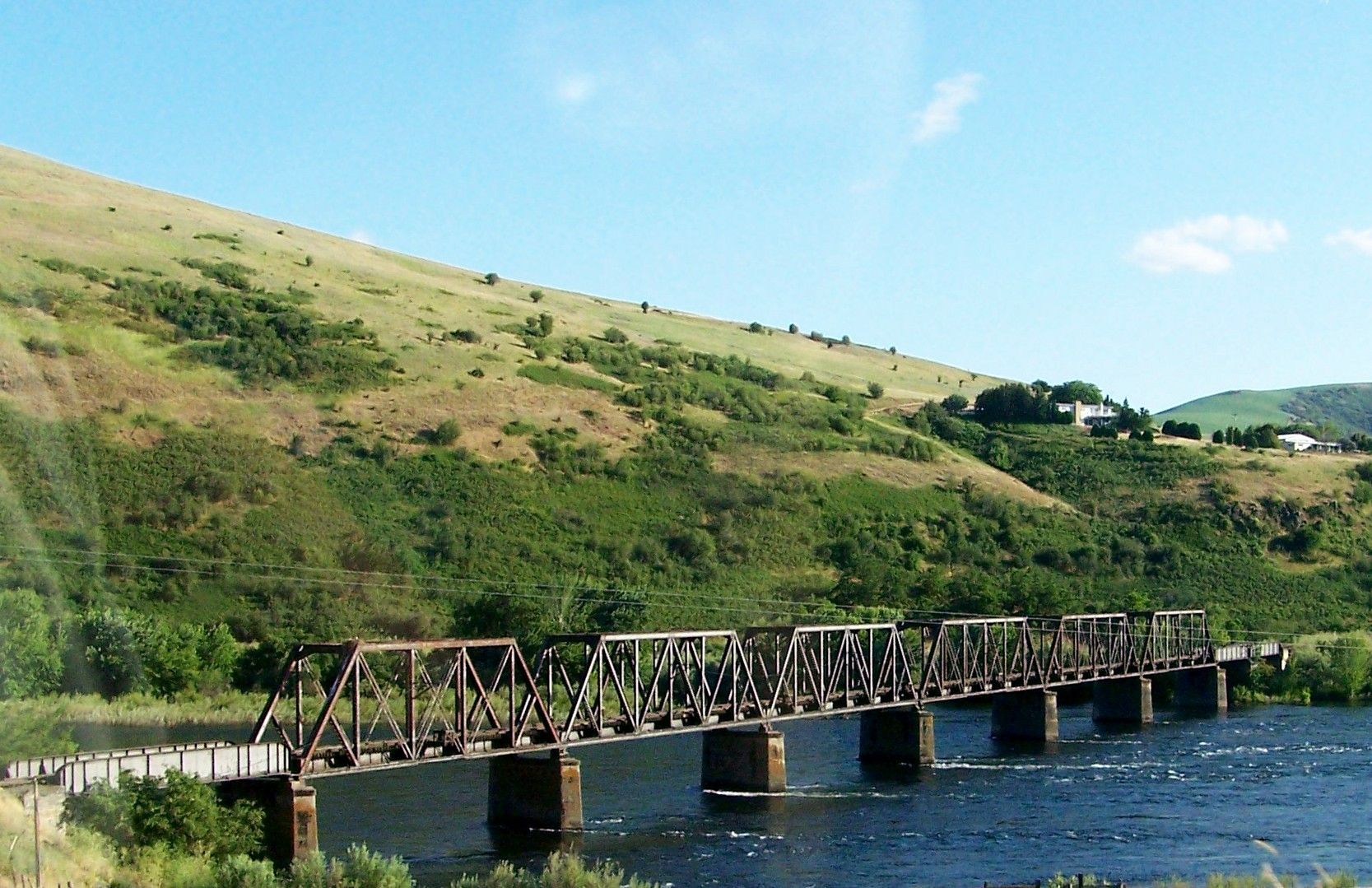 But each right hand bend was doing something to the left rear wheel bearings, the drum scrape was beginning to show up even in apparent straight line driving. The bearings looked pretty nasty when I did the brake spring re-fashion in South Dakota and peeked under the punched seal by removing the spacer. I had promised Chloe that I would deal with it when I got to Portland, but this scraping was precious german metallurgy getting upset:
Boise was looking further and further away. I had 133 miles of Route 12 then another couple of hundred miles south on US-95 South and I-84 to Boise, then head back north to Maupin the next day?
I finally bailed the Boise visit in Grangeville ID: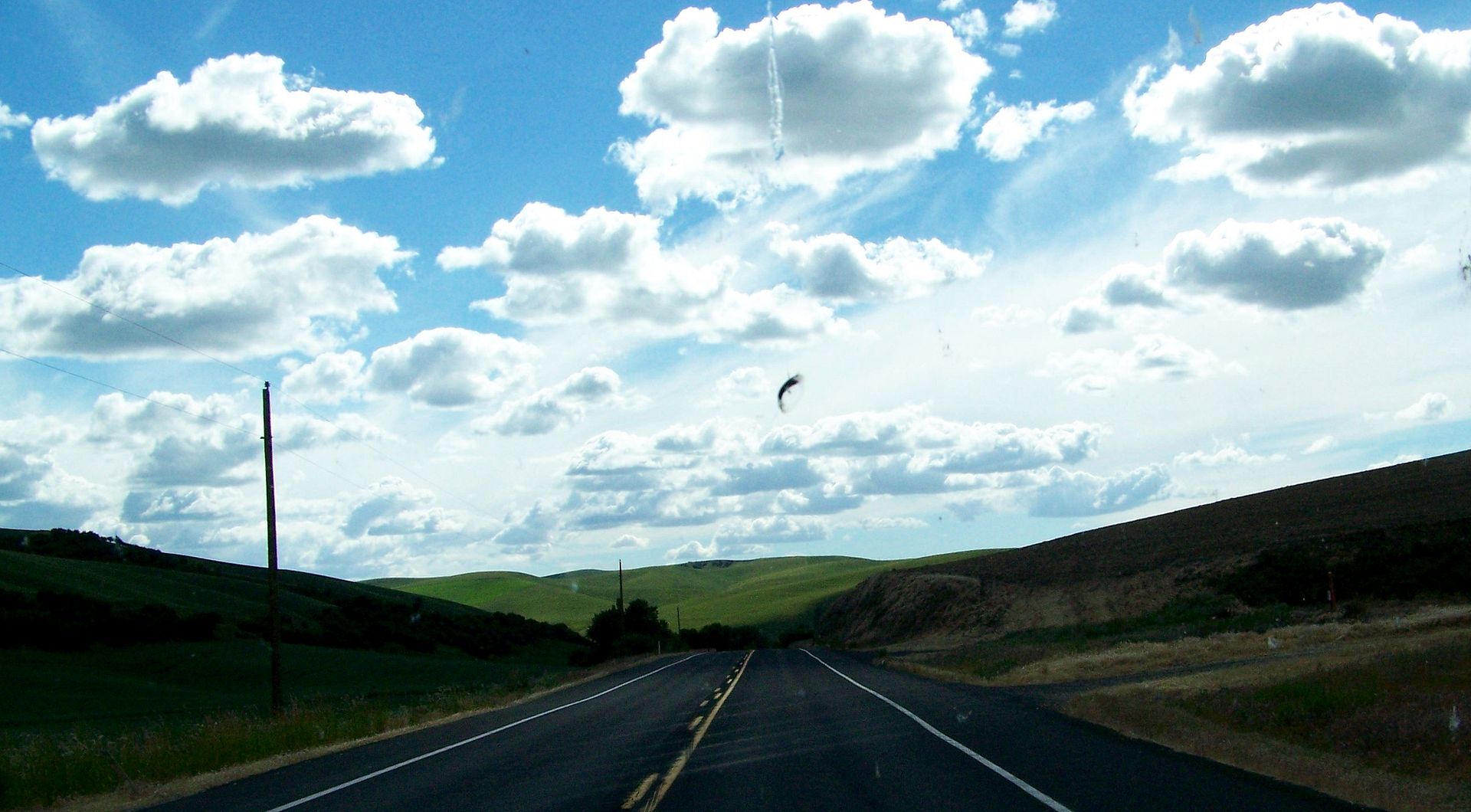 Gingerly drove up 95 north to maybe find wheel bearings or at least seals in Lewiston ID. A disappointed stnkgt offered to help me find parts sources in Lewiston, but none was able to come up with anything I could use before I was due in Maupin. I spent the day outside of Lewiston making a drum anti-scrape spacer out of a generator shim and hopelessly packing moly grease into a lithium greased outer bearing through the "window" afforded by removing the spacer ring that serves as a seal riding surface. Newly almost quiet, I had a lovely trip to Maupin: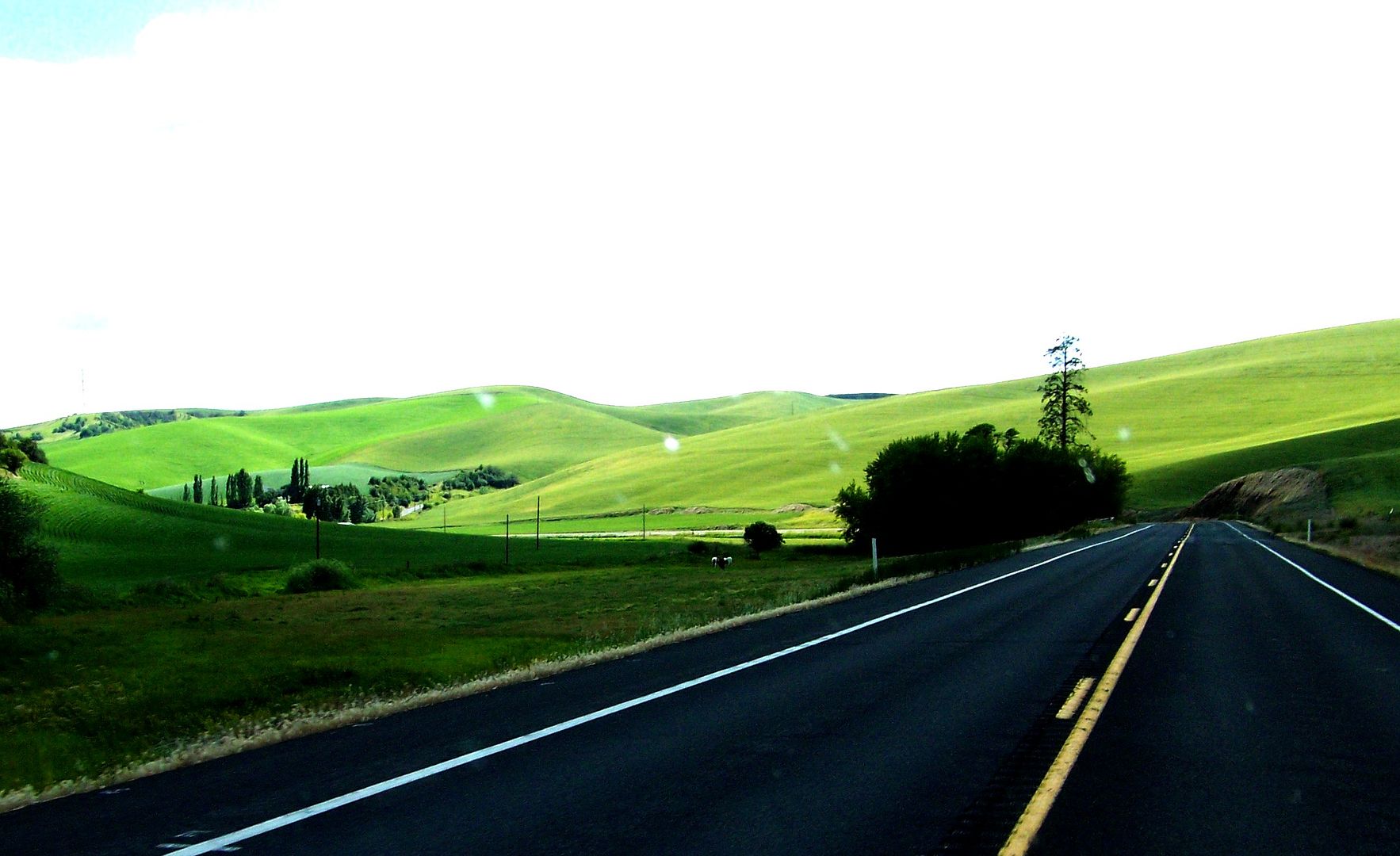 I exult in this landscape, but only if it is under sunny skies, of course: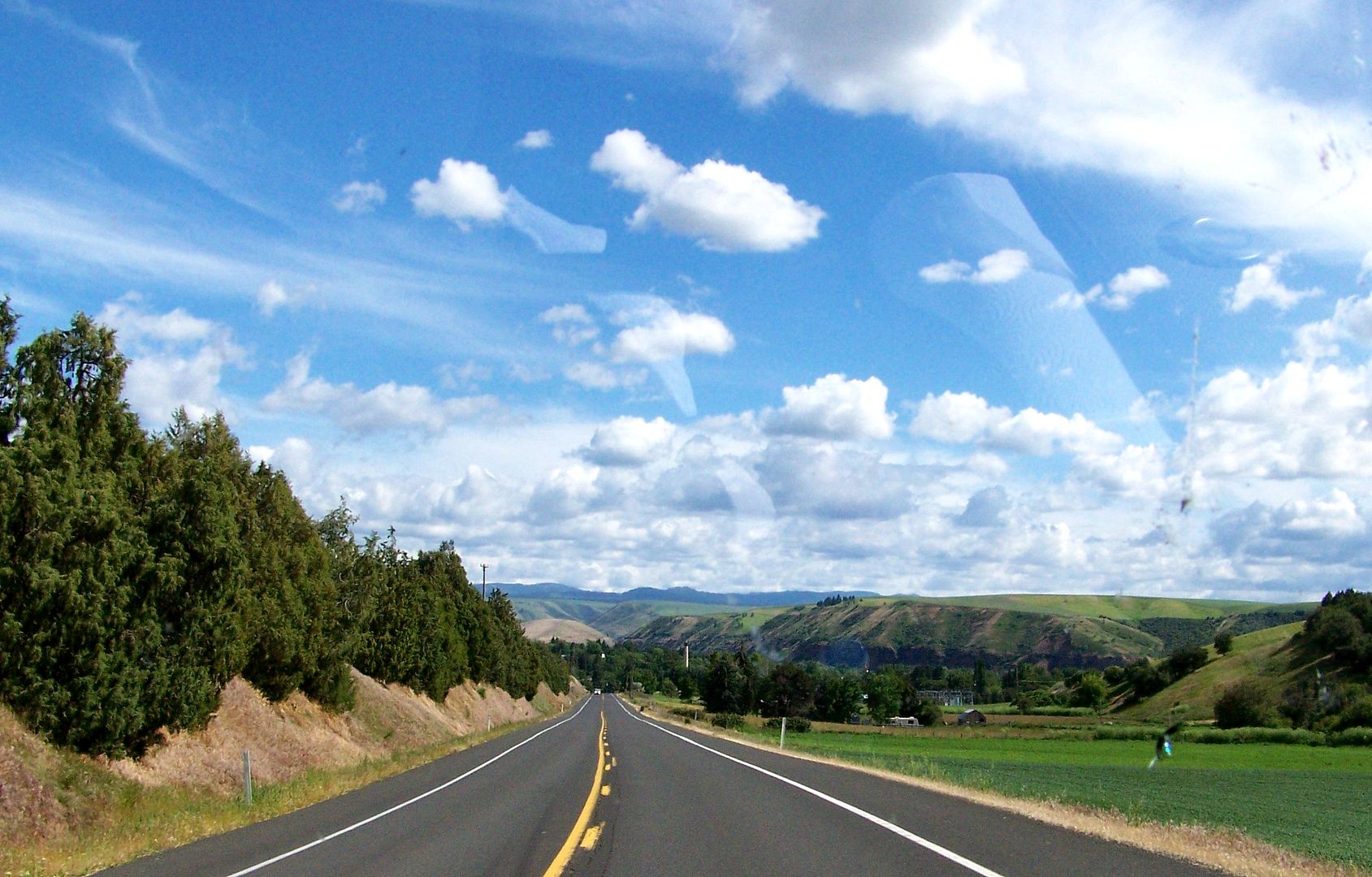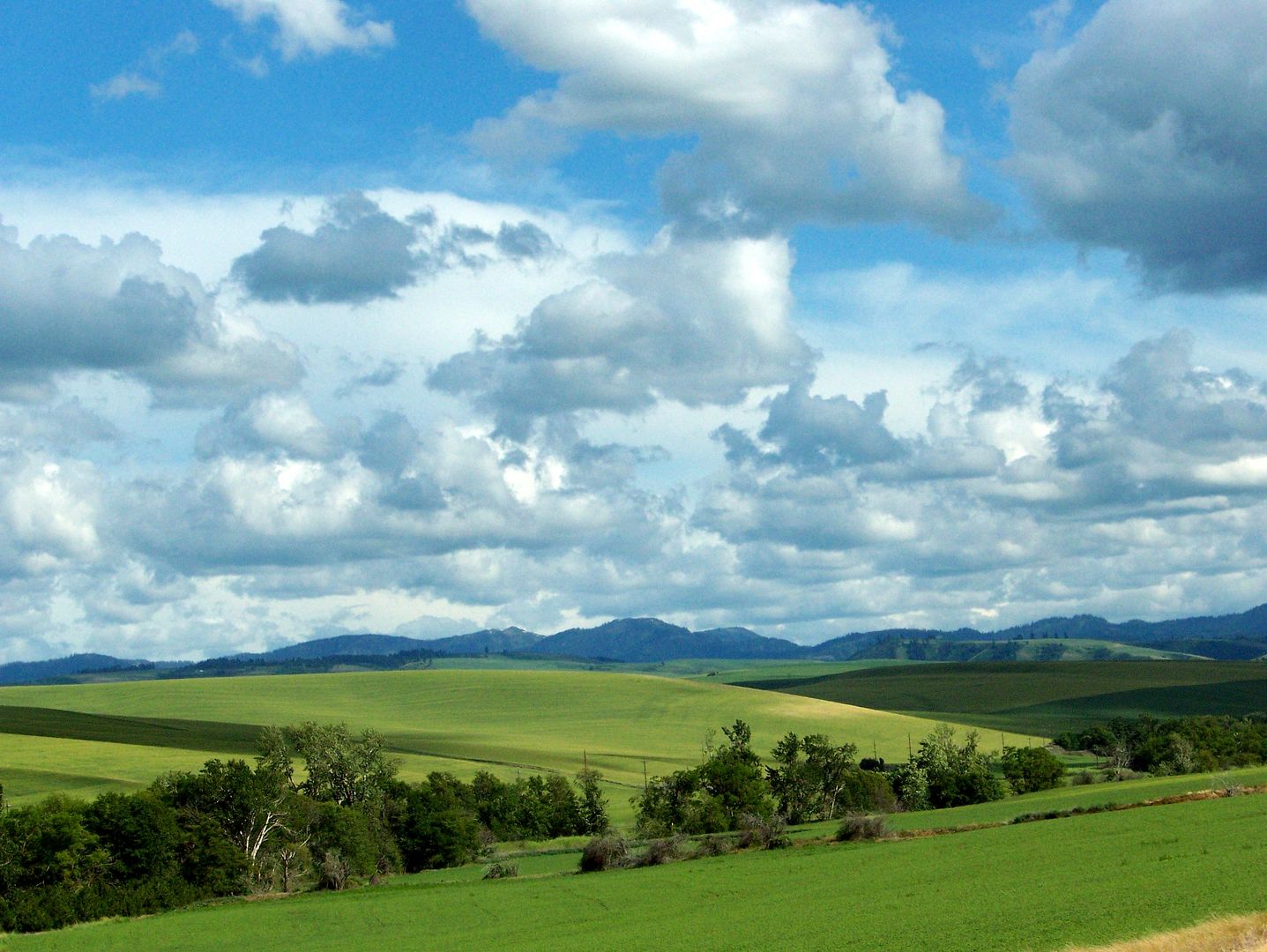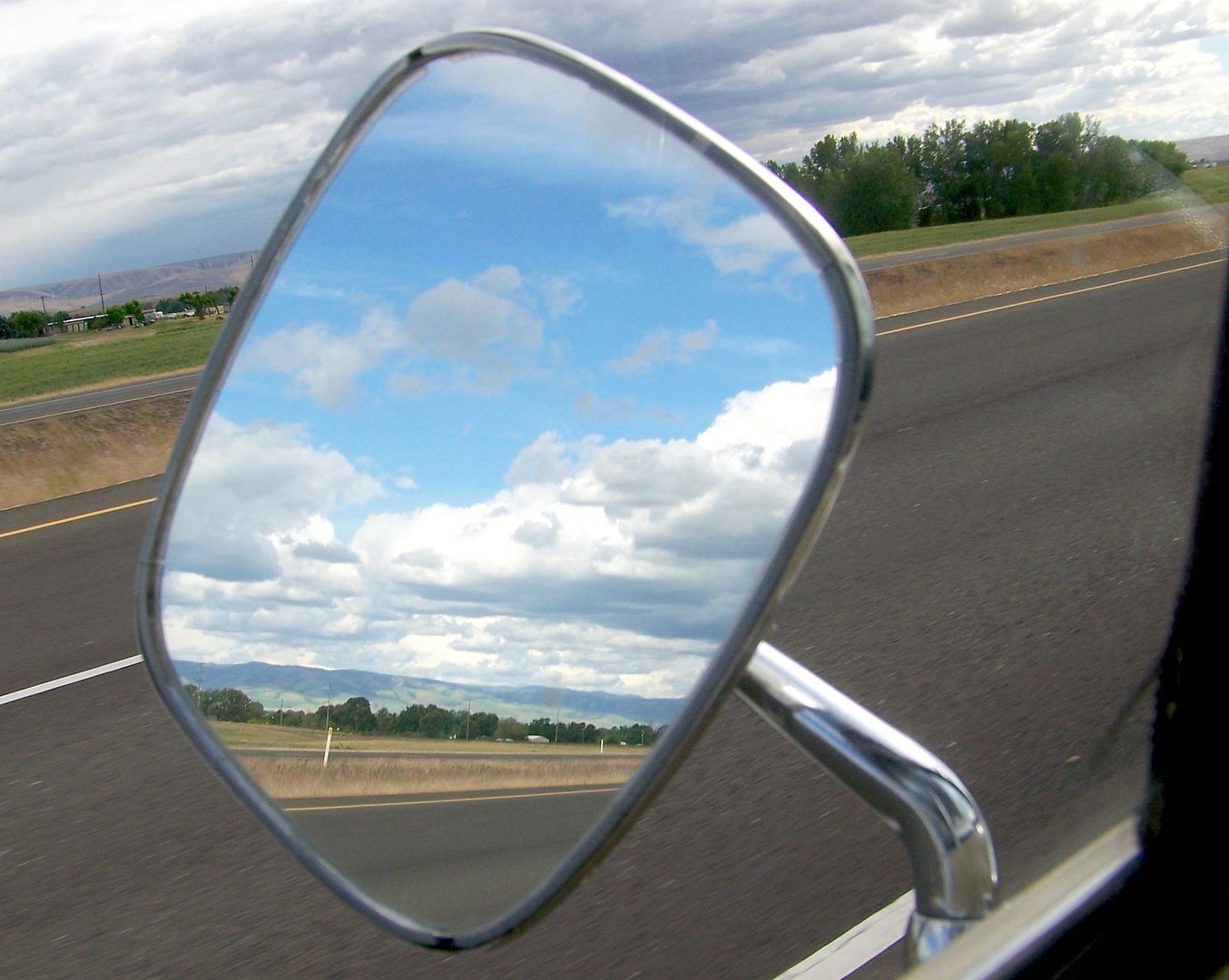 Outside of Wallawalla, I finally got the sense that we, Chloe and I, had actually just driven across the country. Not twenty days earlier had I left Pensacola FL, driving slowly down the main street to hit US 29 north, wondering if the little engine could do all of this driving in such short order. This car is craftily deceptive, it is slow but somehow dispatches the miles and state borders and gravel paths with total wheezy ease.
There're more photographs of more miles, more rain, it is raining as I write on Biggest Perigee Full Moon Night, hidden by the equally annoying
Pacific
Ocean Moisture Machine cranked up here in Portland. All exceptionally beautiful, you understand, but please, I live in it. Summer could not quite hold on as I arrived in Portland and drove up to Bellingham WA.
No, that little trip gets its own post. I await with bated breath two sunny days in a row.
Colin