Visited our very own Ryno just yesterday noon. I got to see his beautiful 1972 Green/White w Grey Int seven-passenger bus. Better yet, I got to drive it. We had to do some minor piffling detail work to get it to drive. Nothing serious. Just some VACUUM LEAKS at every damn hose in the engine compartment. I don't have my factory Solex dual carb spare hose supply any more, and am rustling through my inventory with a sinking feeling, while he is saving the day with some sleeve or another that actually fit pretty well.
Once again, I am caught with my mouth running at full speed while Reality is sitting there, "yer not actually in gear, boy". So while I am prattling and dithering, the engine is refusing to hold an idle worth a damn, and I am wretchedly running out of rabbits in my hat. Here's a rabbit, "repair the brake booster elbow." And another, "replace the central idle circuit hoses". And another, ""pull the #1 spark plug, I think it is oil fouled". And our last rabbit jumped back into the hat, "it sounds like it is running out of gas." Indeed it had.
A raid of the lawn mower gas supply, and we are on the road, in this lovely 1972 seven-passenger green/white bus with the handsome grey interior, and it sounds exactly like the original Type 4-engined bus. I want it.
Good to meet you Ryno and spouse and child and roving chicken. We are in this VW thing together, all of us, vendors, drivers, owners/mechanics, friends, and spouses, we all have to define the experience and get each other on the same page. Your gift of original factory NOS CV joints is so very much on the page I never want to leave.
Got back into the unexpectedly chilly cloudy day and headed west. Chloe is shambling along at 57 mph @ 360* CHT and 22 mpg. I cannot ask for more . . . except another twenty degrees and some sun, dammit, is that too much to ASK? Car is running flawlessly, just eating up the country at a blistering pace of just under a mile a minute, hill and dale and lush lush green (sure it's lush, it is a stupid state-size crisper drawer in the refrigerator of life).
Last night at 8:45PM outside of Somewhere, Wisconsin, I spied this languishing bus: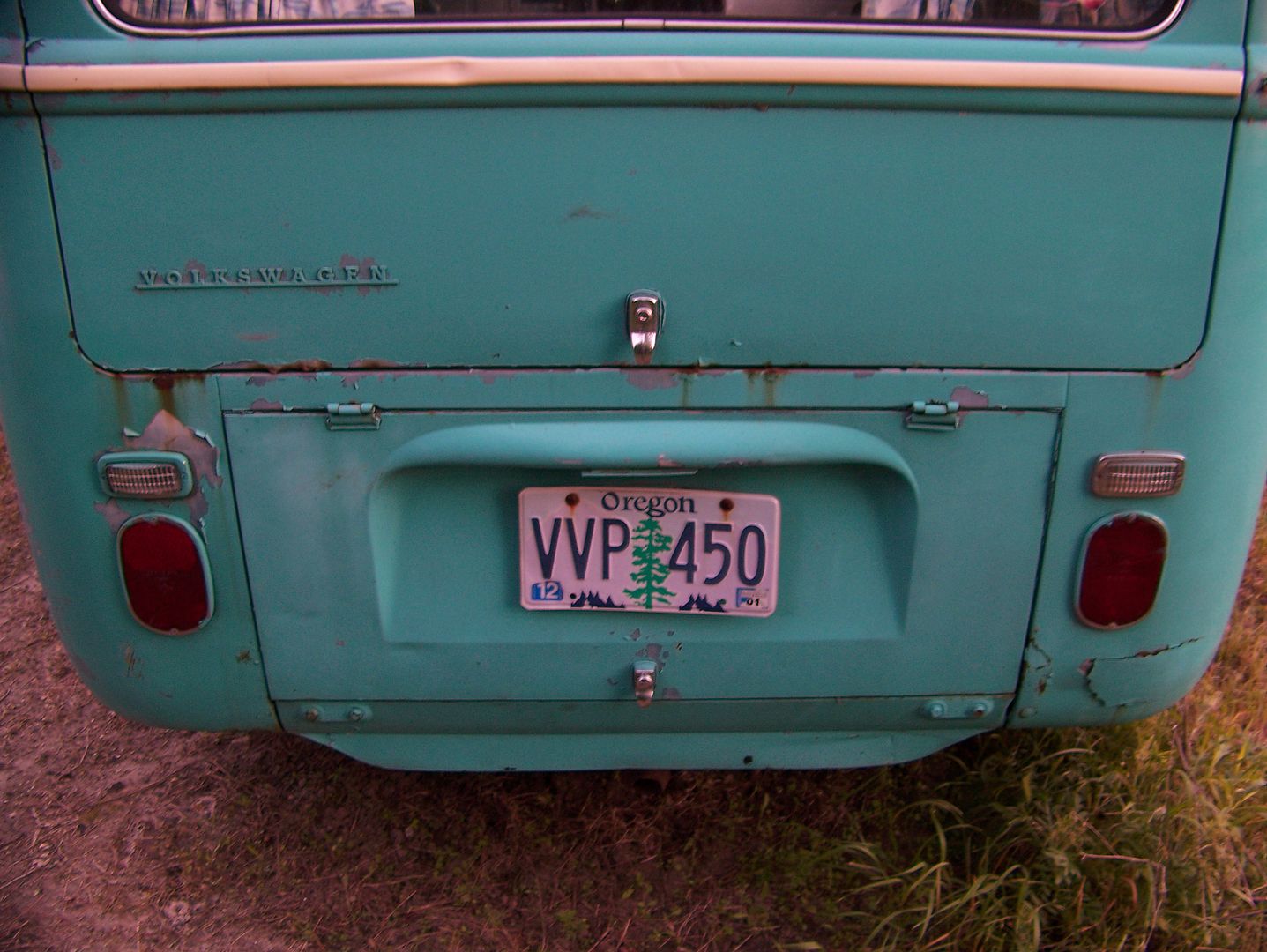 Chloe and I sat next to it a minute.
What happened? Why did it end up here, just to sit and sit?: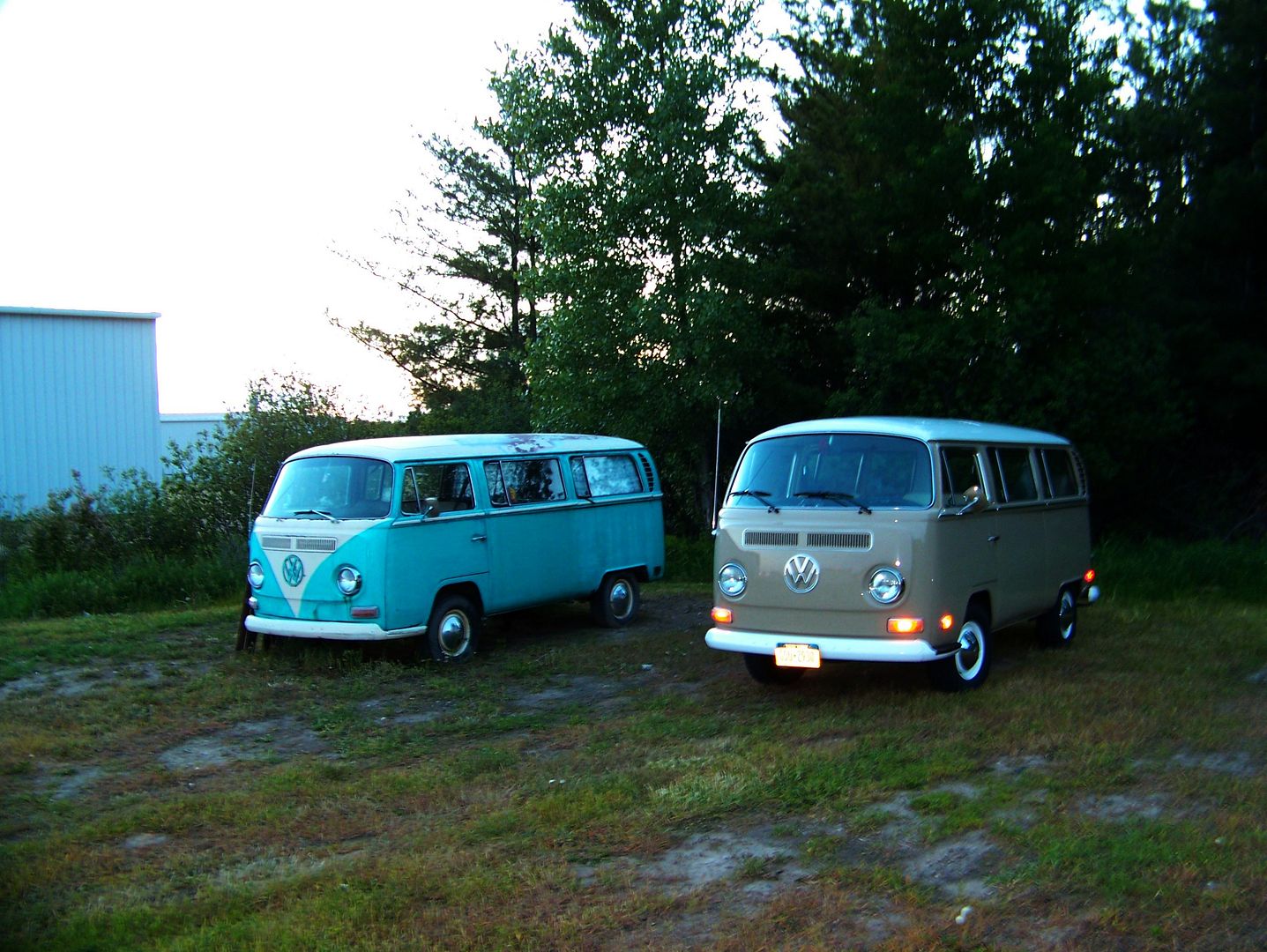 What sort of adventures did it have?
Did it have to suffer valiently some overlooked error that finally did in its engine or something?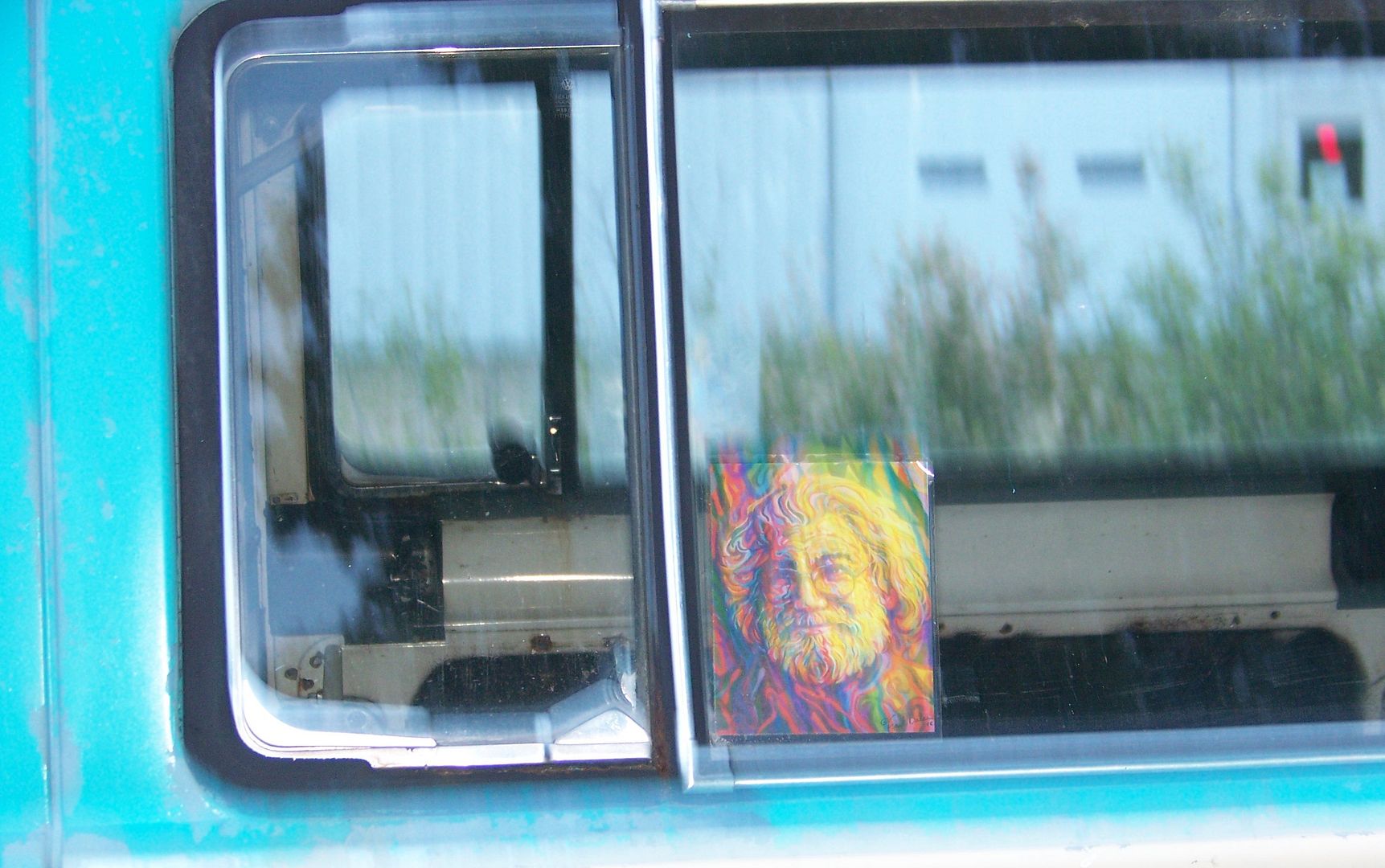 It is a roll of the dice, which bus gets thwarted, which bus gets to go onwards: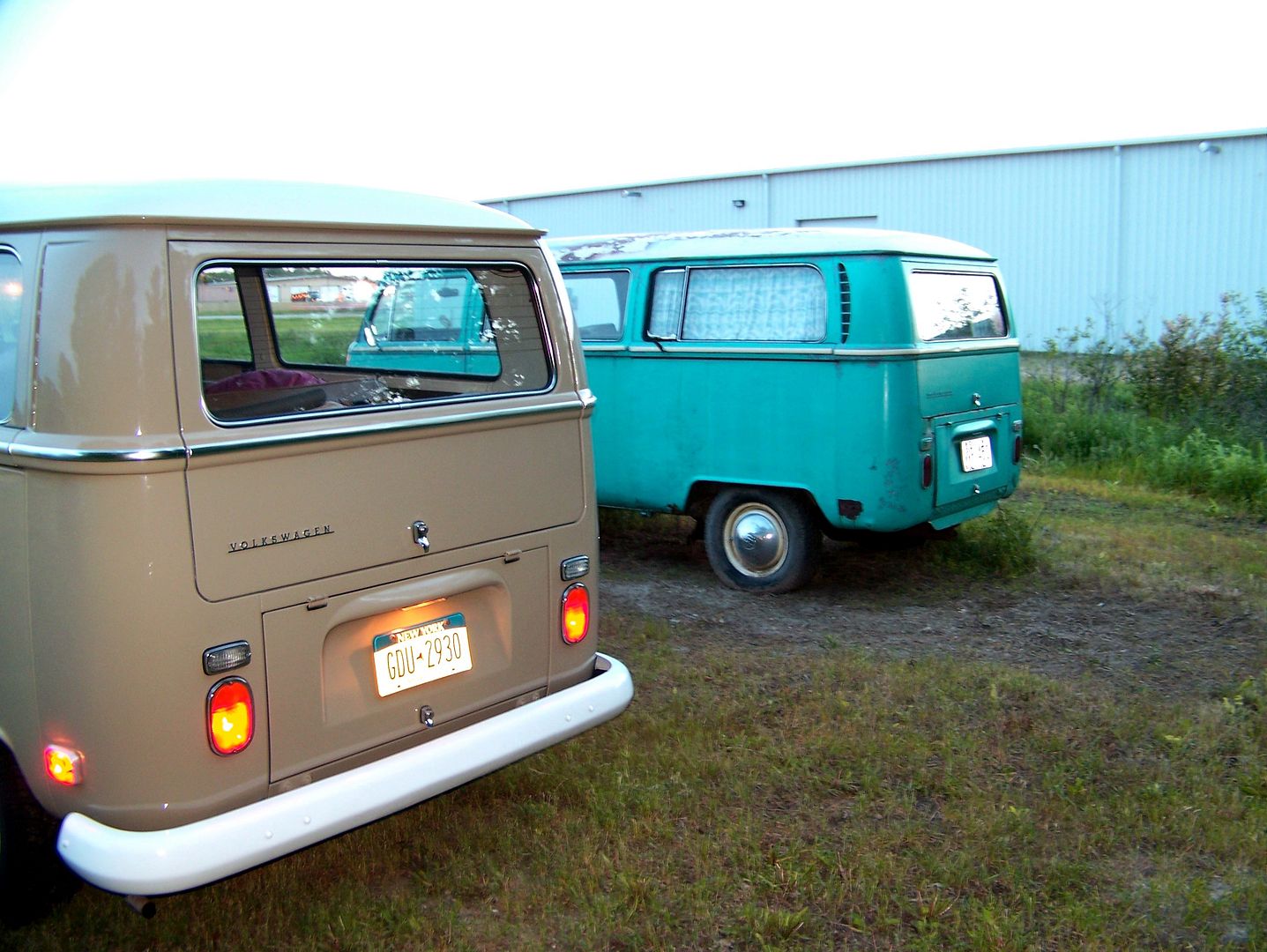 I have discovered the factory balance chips applied to original fans and generator pulleys. It is all I see now:
See, I have a "new" "German" pulley and a "new" who-knows-where fan on Chloe, and it does not matter how much the suppliers spew sweet nothings, "new! new! new!" the old stuff was Serious. It gives me a little anguish to hear the coursing vibration in Chloe. I am going to do two experiments. One is to push a little sheet metal nut (a "tinnerman nut") onto the inside edge of a blade on the current beyootifully painted fan. Prior to each engine start, I will advance it to the next blade. Somewhere in this demented experiment, I might accidentally balance the stupid thing. The other experiment is more involved. I will swap out the current "rebuilt" generator/fan assembly for the drober23 oem beetle one that
does
have the balance chips on it because it is what is known as "original" and it has original bearings too, properly seated in the end plates. I will let you know if it balances out so I can have a whole nuther 5 mph of cruising rpm . . . if it ever gets sunny enough! warm enough! to motivate this old itinerant lizard to such undertakings. So far, it looks like a weather system is going to hit us in Minnesota to recreate the Portland Oregon experience of beer rain and chill.
I don't care how much I complain, it is a beautiful planet, and Wisconsin is beautiful, and so is this morning's Rochester, Minnesota. I drive a willing old car around the country and spread great cheer everywhere I go.
"You drove that thing all the way from New York?"
"Yes, and it is goi . . . "
"I used to live in New York. You know where Syracuse is?"
"Why yes, I lived about 65 miles we . . . "
"I had a '71 Beetle, me and my brother were going to restore it."
"Did you get t . . . "
"I drive a Toyota Tundra now."