It is springtime in the southeast. That means:
It is Volkswagen time once again. My eleventh consecutive summer tour of the United States. Here's what you do.
A) Check the oil . . . it's fine.
B) Slap some plates on:
C) Drive. First gas stop was here:
My increasingly comfort-seeking self was a bit shocked by the return to The Day that all Volkswagens demand. I had to actually *step* on the brakes to retard motion. I had to *pull* on that steering wheel, and I haven't shifted a lick in 2013 save for a brief stint behind the wheel of a Toyota pick-up on February 18th. In no time, the Volkswagen rewarded me with . . . the Day. It is like waking up after a long winter's doze. Had to *pay attention* to everything around me. Had to focus on the cars and trucks ahead of me and had to anticipate their every action, my four wheel drum brakes said I had to. Chloe's plucky little engine was singing back there, well, I hear singing. Others might hear traumatized rending shrieks of generator, but we know better. In due time: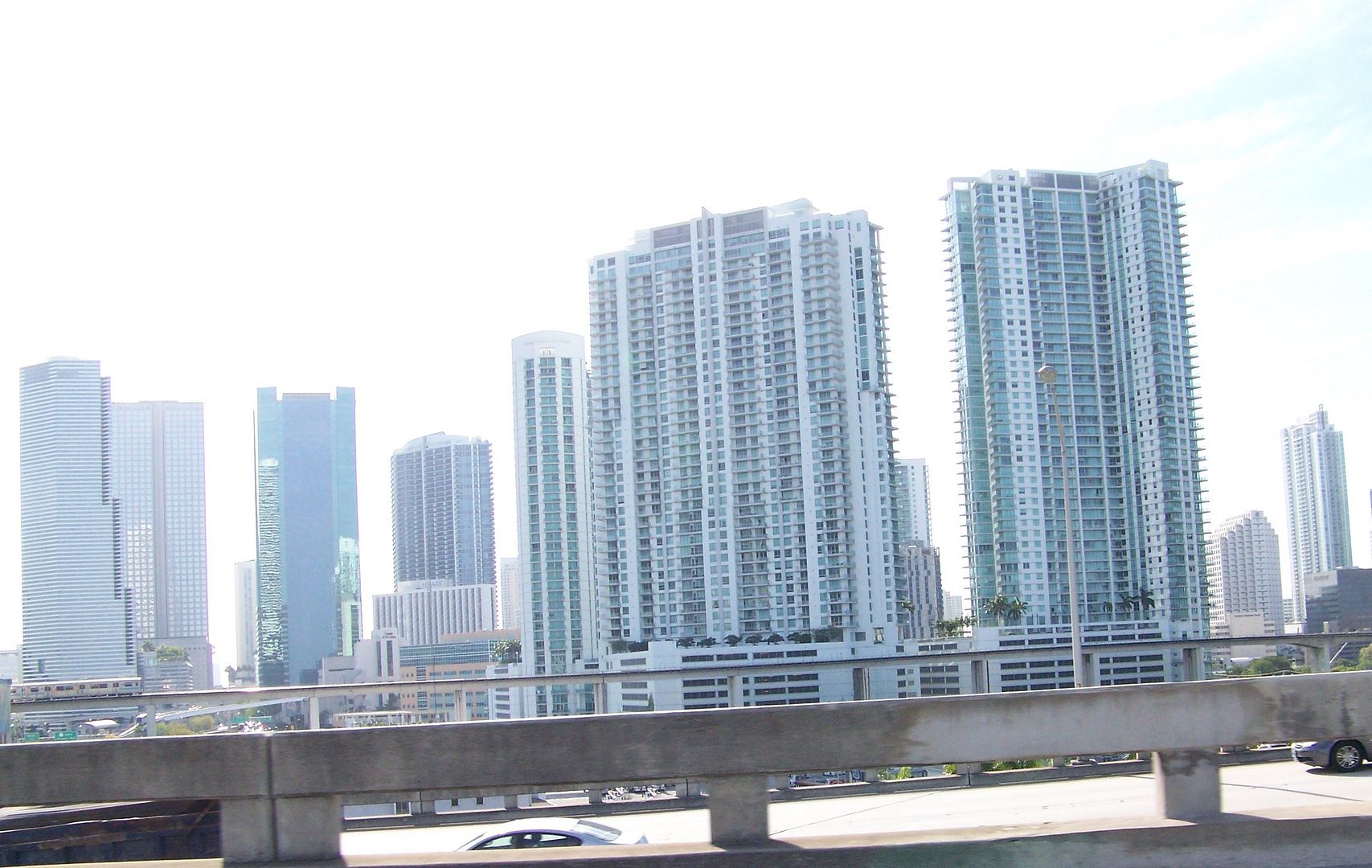 Miami! The local populace, unchallenged by ice and salt and heaved pavement and cold drizzly spring snowmelt, seems to be in extremely high spirits with their immaculate cars riding my bumper ferociously as I try to find the "correct" lane as I-95 plays games with lane closures and merge points. I saw the sign, "I-95 Ends". I would have photographed it like a dumb tourist, but the frenetic traffic swept me past the terminus and onto Route 1, a "parkway" of people in some kind of rush. Finally pulled onto a side street that had this old bus: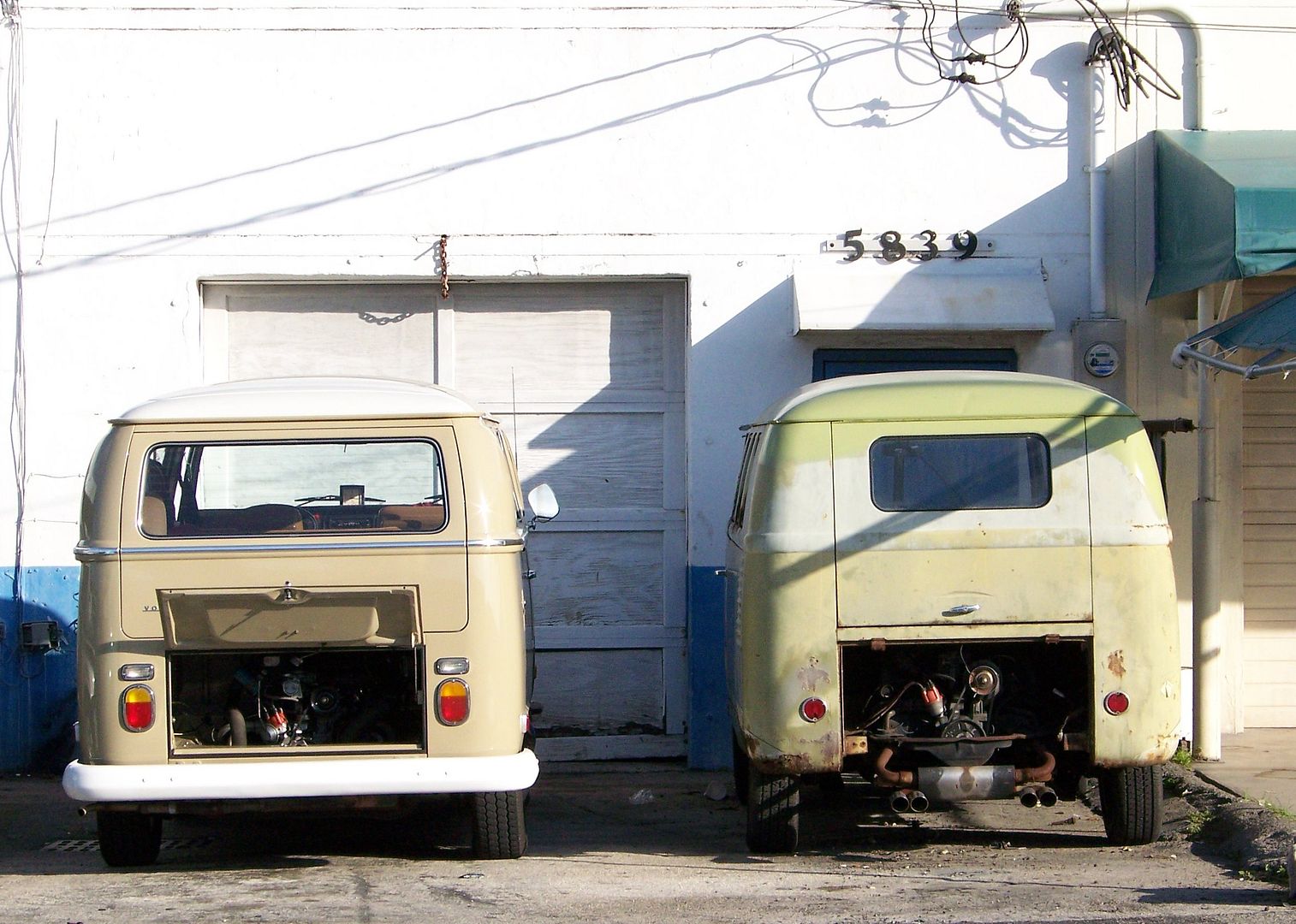 My Baywindow bus with it's "huge" back window and "large" taillights suddenly looked so modern . . .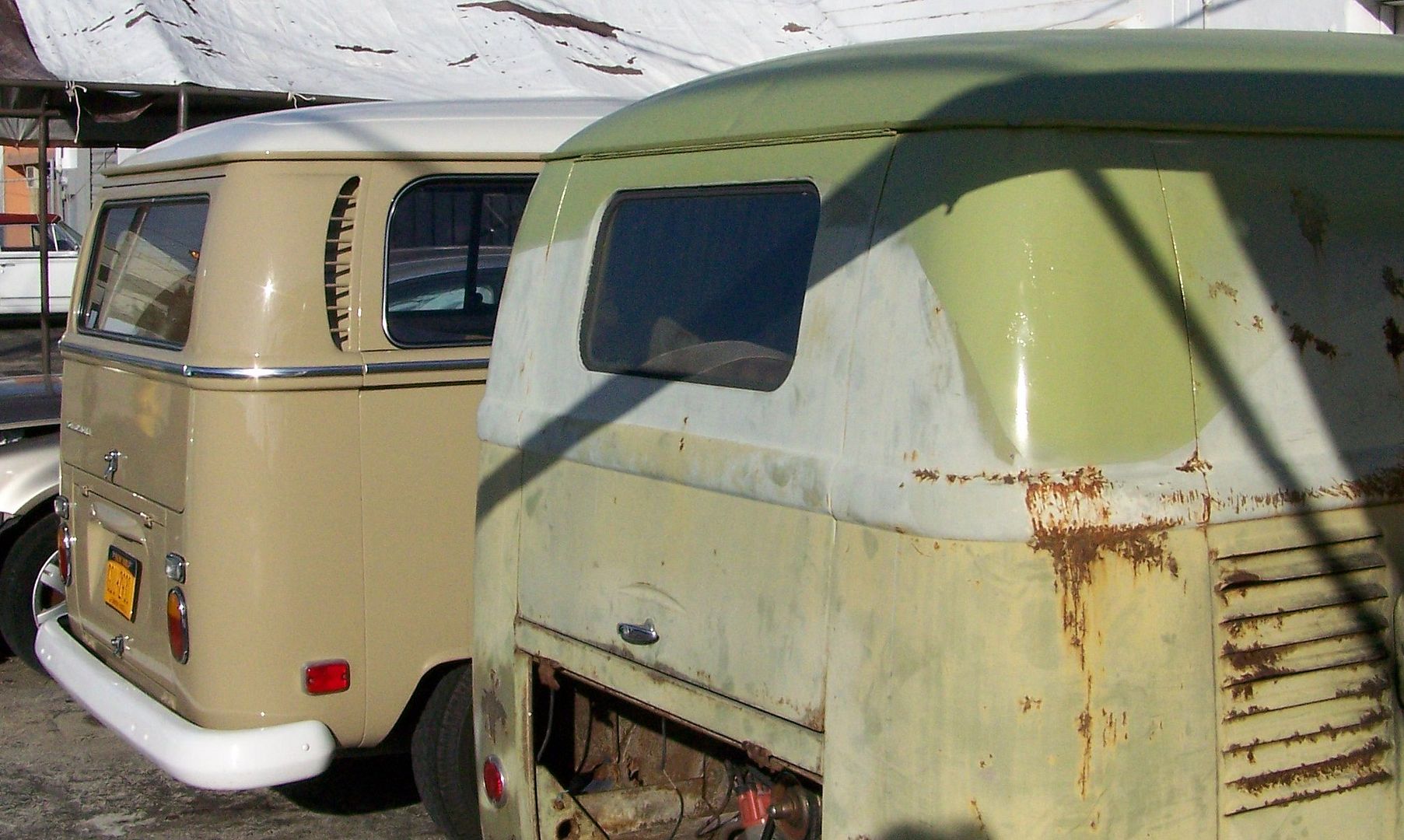 This old '59 or so, had an IRS rear suspension, lifted off a post-'69 Beetle I reckoned, but that is a lot of work to perform before dealing with the rust that Florida delights in promoting: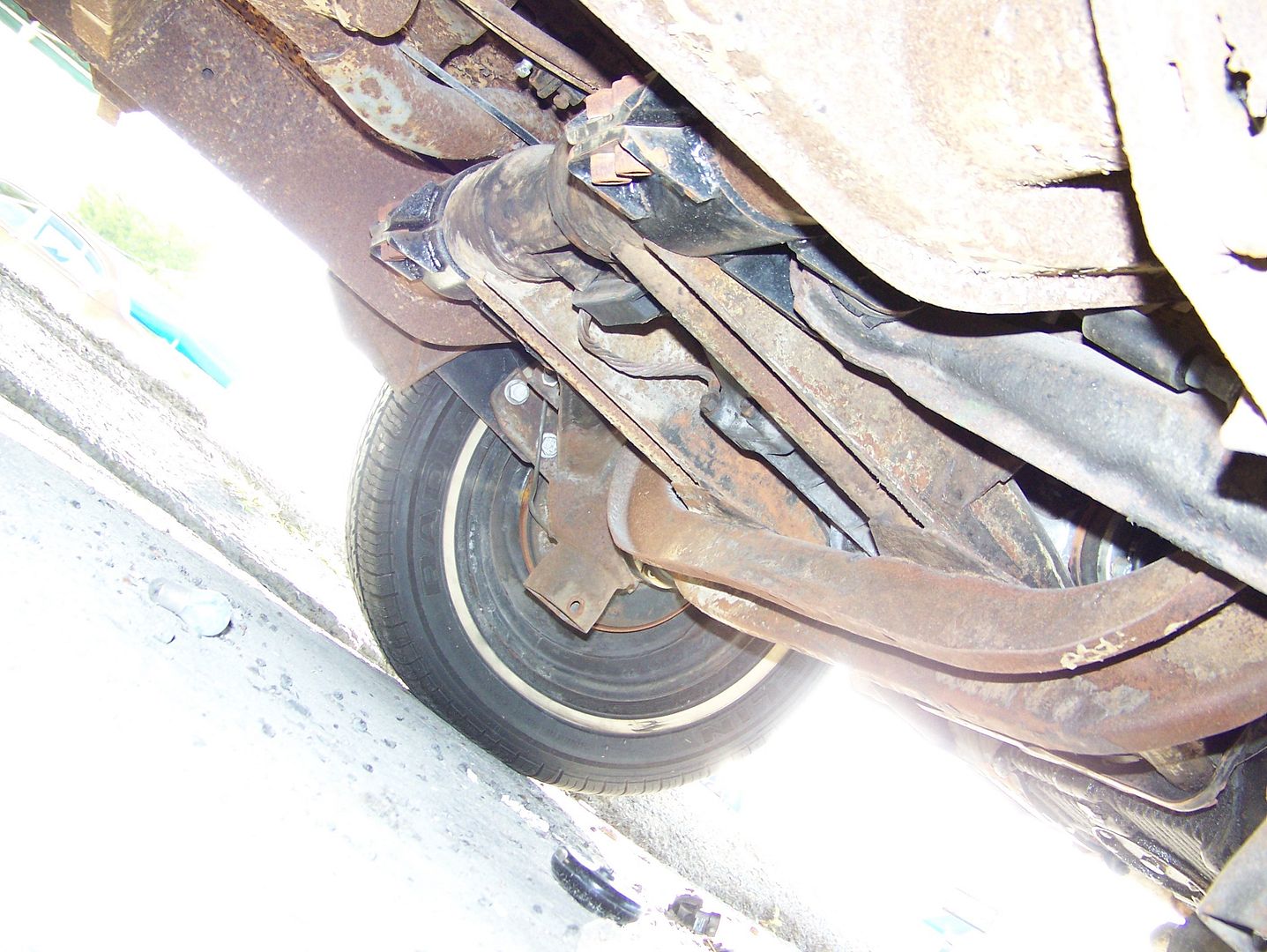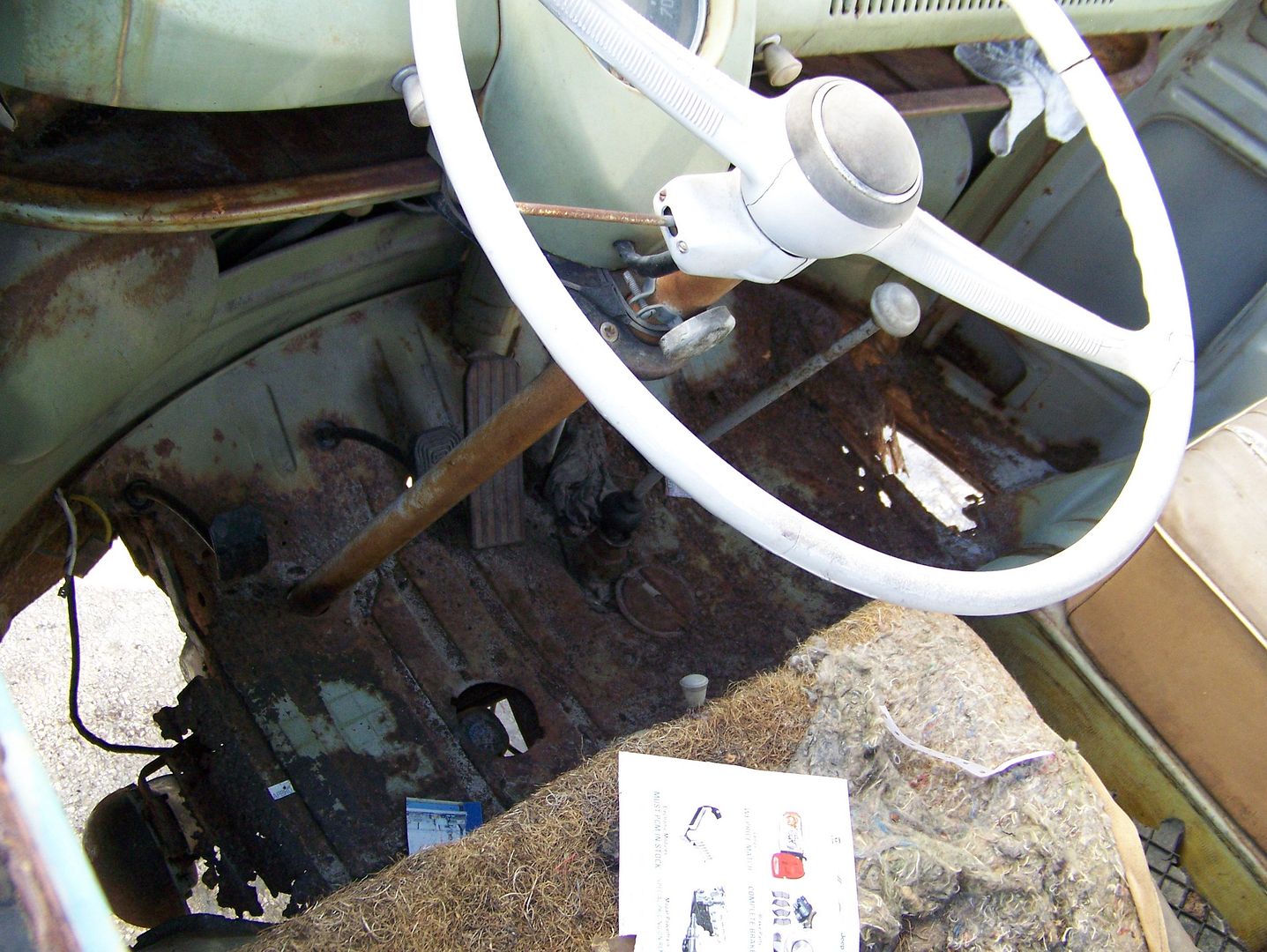 Enjoyed a couple of days of Jivermo's late model fuel-injected bus exhaust rehabilitation. Jivermo is another in a long line of reasons I love this business. Good people like old Volkswagens. Dremels and Makita grinders ensued. I was taken aback by this dirt thing under the car? where dirt? kept falling in my eyes? His son-in-law runs a VW restoration shop and did some excellent brazing of the holy holey exhaust system.
The next appointment was exoticdvm's '78 bus not running properly. We conducted a most-thorough diagnosis of the ignition and fuel systems to uncover a bad new condensor. Those bad condensors mimic bad gas. Well, he had bad gas too. A 1/8 full gas tank from November to April will allow most of the volatile vapors to evaporate, leaving us only with an acrid exhaust and poor running. It requires Discipline not to get to lost when two different causes give the same symptoms. The key to the condensor diagnosis was watching the timing light flashes disappear at every engine misfire. They key to the bad gas was watching how the engine refused to run at higher rpm and the aforementioned stale gas exhaust smell eye-watering pungency that clean burning gas does not hit you with.
Florida is beautiful at this time of year. I drove US 41 (the same one that goes through Chicago) across the Everglades from early evening through dusk: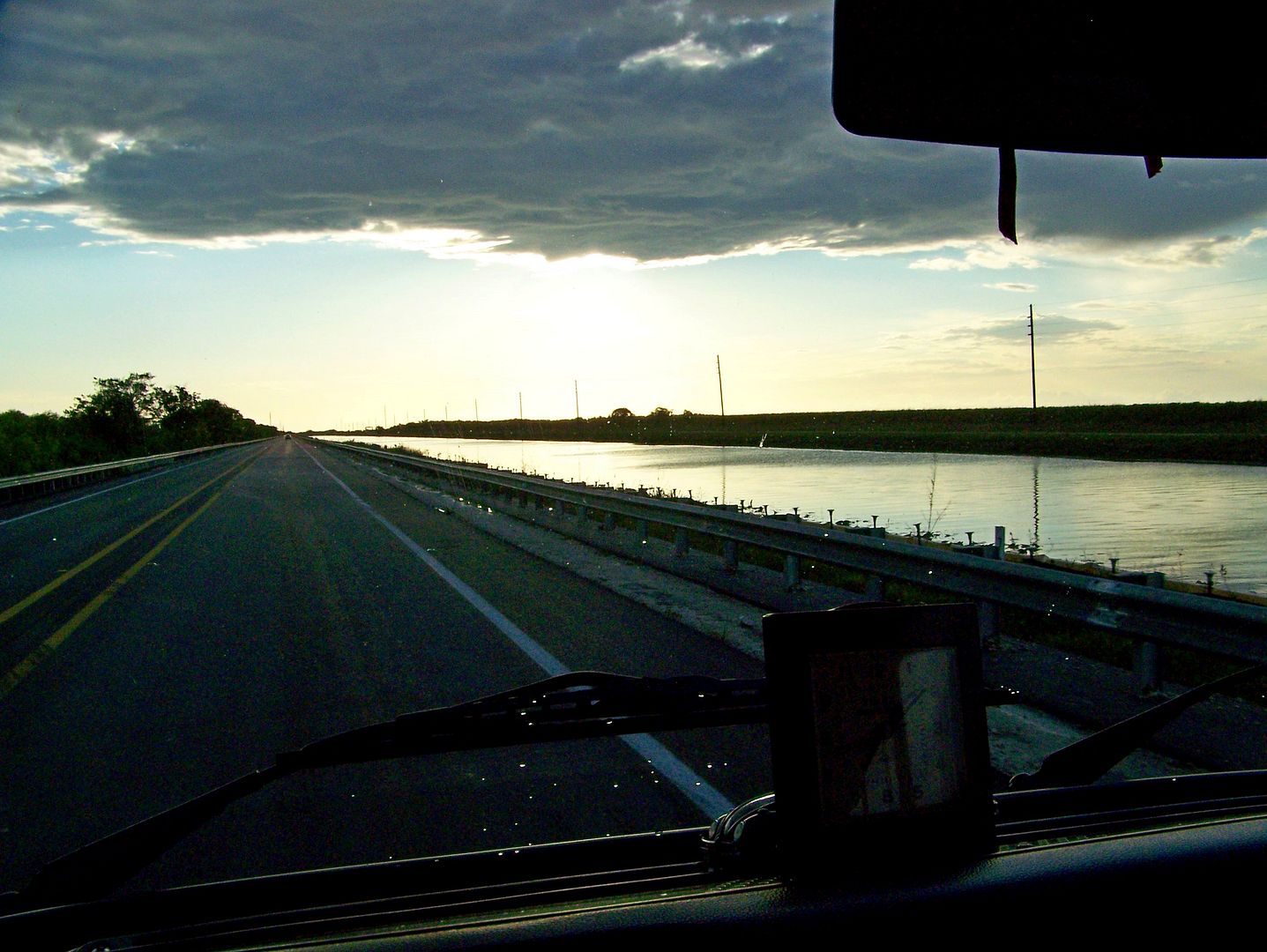 CHTs were 375* on the highway with little kicks up to 406* at midday on long uphills:
I live for these evocative moments . . .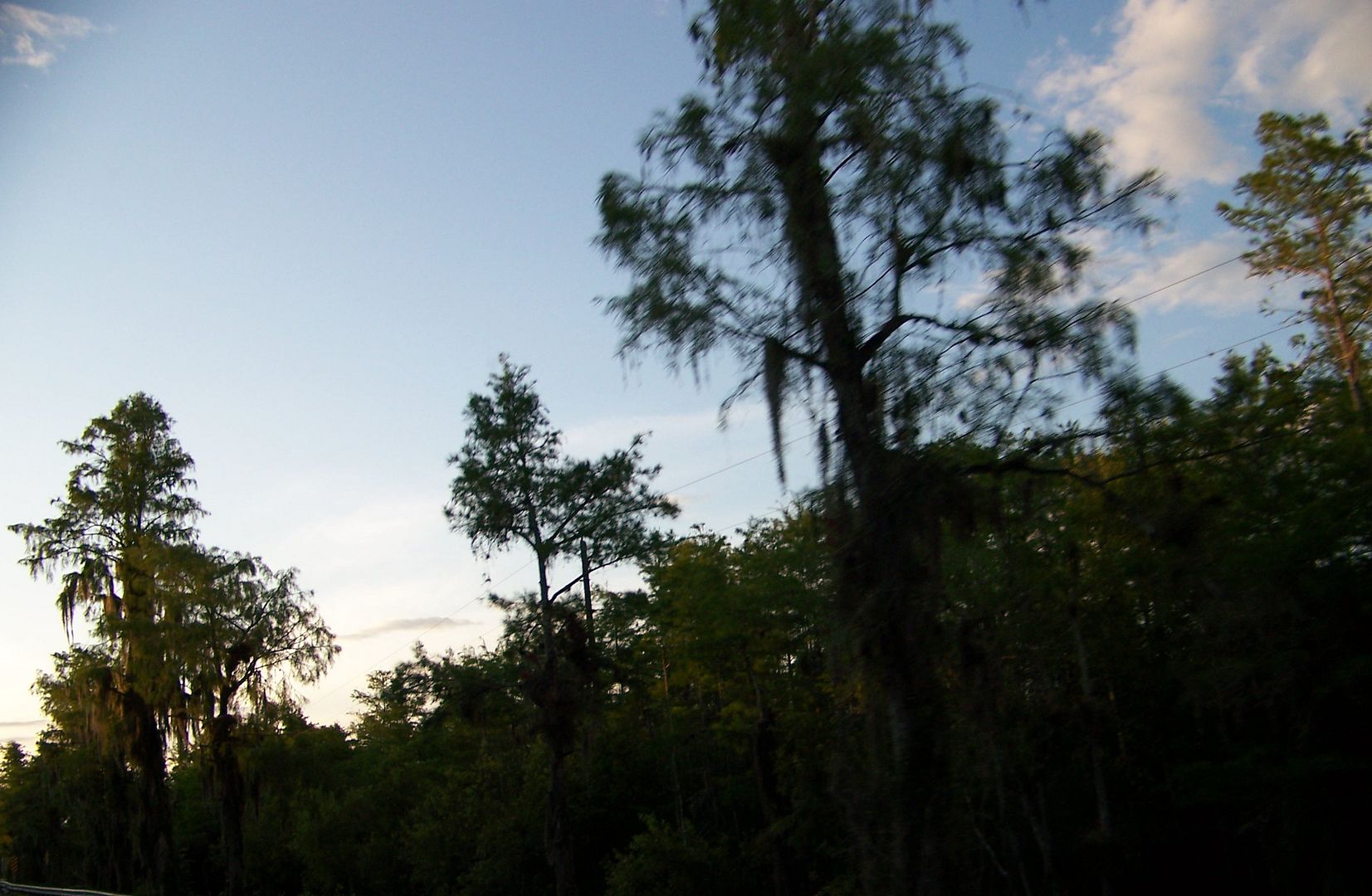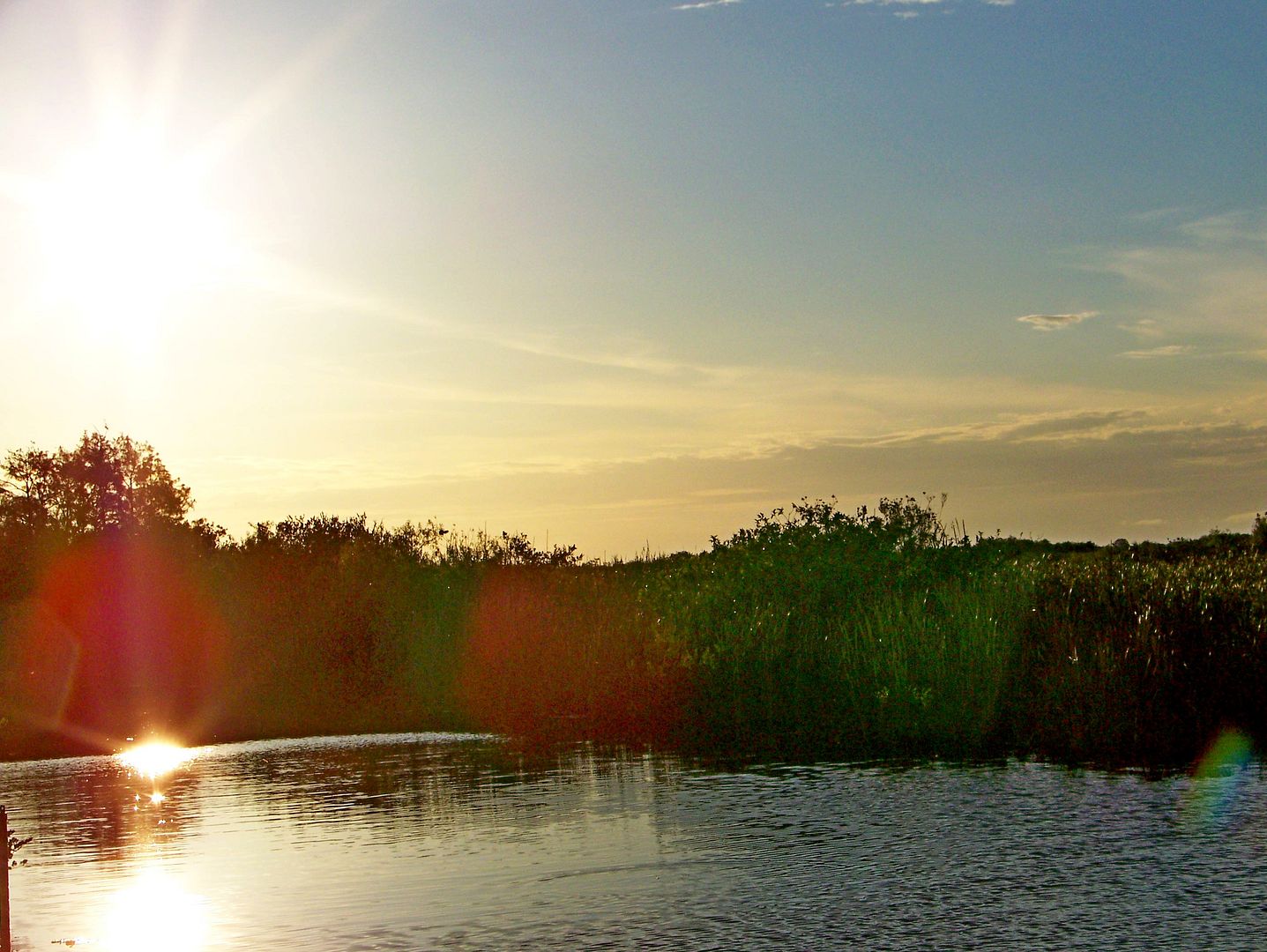 It is the road reflecting in the center of this golden humid Florida dusk just before the bugs splatted Chloe into a cartoon depiction of dead bug mayhem: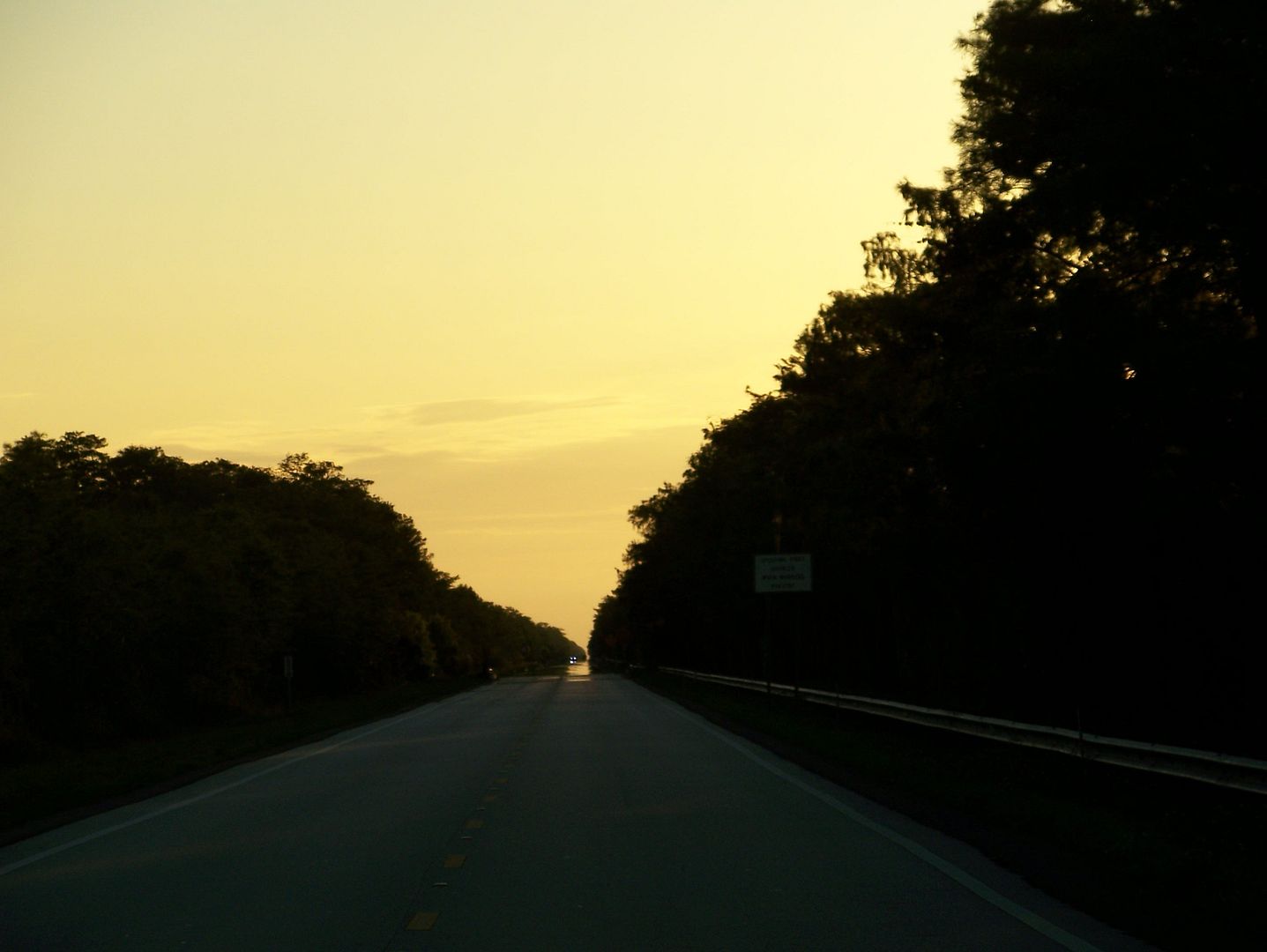 On the way back to Pensacola, I discovered that this bus is actually ticking off only 80% of the actual miles driven. That means, the fuel economy is actually around 20 mpg at 60-62 mph. Drove splendidly, ate a half a quart of oil in 1,416 miles. 20 days folks, til the Main Lap.
Colin
(jivermo, jump on in here)