I am driving I-75 southbound, only 450 miles north of a 47-car pile-up on the same road, reported yesterday outside of Sarasota was it?
I am in the BobD. How very strange it is to compare these two cars, Chloe and the BobD. For the first several hours of driving a fresh tight immaculate new VW bus with its absolutely fierce dainty tippy-toe brakes, I missed the old one! Why? Do I long for slow going, shrieky generators, and diffident drum brakes?
This is the magic of old Volkswagens, they draw you in to their work and make you loyal to their honest if blazeless performance. Chloe seized me with admiration for having just done the whole country so effortlessly slyly slowly.
I am in Starbucks whose music is driving me distracted: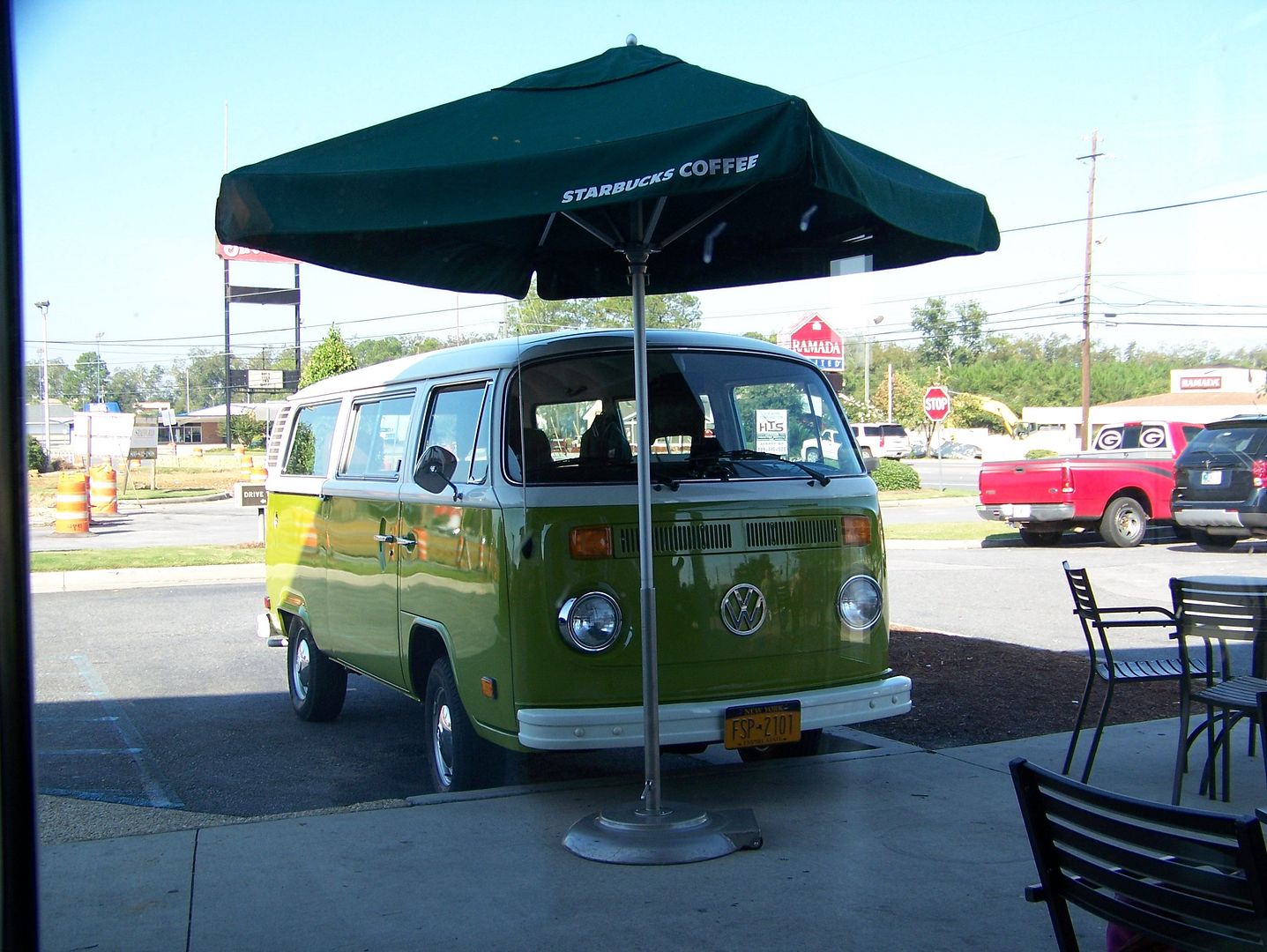 My project list thus far is pathetic, I guess Chloe threw such substantial needs my way that I don't know what to do with this car. So far,
Gummiflege the rubber window/door seals and ball joint/tie rod/CV boots
Wash the windows
Clean the shocks and insides of the wheels
That's it. But, I have had some wonderful experiences with this car too, and my memories of our adventures are trickling back in after the Chloe Interlude.
I have had such a better itinerary experience than my paltry post-count would suggest. I have enjoyed meeting a bunch of new people and what do you say when some of your old customers have known you for a third of their lives now, and an entire fifth of mine? That this business has legs? This is very very cool. I am having a gratitude attack today.
I may even have time to fill you in on some prior visits since this car seems to want for nothing. Back to the southbound journey, to the warmth, to the sun.
Colin