Standing here outside of her winter stall, this unassuming brown bus has knocked out 20,816 miles five days shy of the day I picked it up from Councilman pj's Bass Boat Sparkle Blue Thing/CandyApple Bus Palace last fall.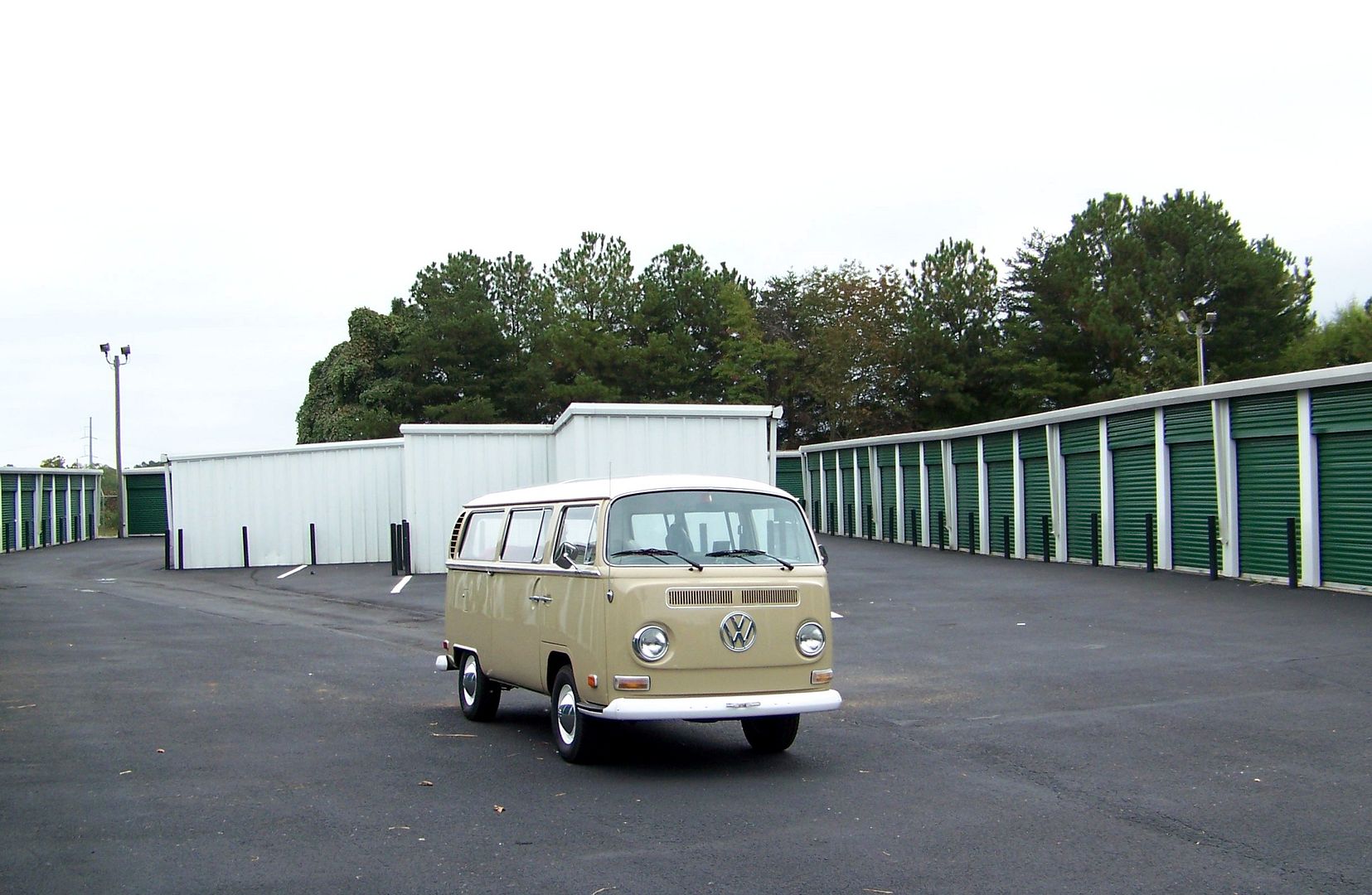 Last roadside project was to remove and wax the inside surfaces of the bumper steps and rust-catalyzing primer treat the bolts, washers, and holes that access the interior of the doglegs. Hey Hippie, we DO synchronize this maintenance task with the factory recommended battery box wax treatment, do we not?
What a great car. Though I have regaled you with stories of only about half of the projects I embarked upon and re-re-re-repaired, the fact of the matter is, this car did not stop me once on the itinerary. It warned me of a few issues, yes, and politely threw a fan belt when I shut off the engine outside of Parachute CO in late June.
Not once during the itinerary did I feel nervous driving it, neither whipping wind nor pelting rain not blistering heat nor blustering traffic.
The brakes never let me down.
The steering, other than sickening lurches past a stripped gear every few seconds, always directed the car somewhat mostly towards where I think I sort of wanted to go.
The transmission and I now know each other and it has not had that pop-outta-3rd deal since July.
That wonderful little engine just did the whole country without protest, used heads with no untoward valve adjustments, compression that is barely 5# less than my first compression test in Dallas (I never did get around to the points or timing since last fall), the fuel mileage looks like it is going to average to just about 18/19 mpg.
That said, it seemed extremely anxious to asphyxiate me at every turn.
I will be taking the BobD down to the Florida calls of October 09 and 11. Hopefully Vdubtech will have sent me the egr filter that will allow us to experiment with exhaust gas recirculation vs cylinder head temperatures.
Nice job, Chloe.
Colin