We are going to have to step out of the box of chronology. There is no way I can recover any sort of logical time line with this itinerary. I have so many pictures and customers that I will have to trickle them into this forum over the next couple of months. Why not? Some I will piggyback onto my customers' posts (and thank you all for stepping up and jumping in with your stories and pictures!)
That was a tripping bunch of days all down the east coast. I was experiencing some sort of Trapped Animal In The Shopping Mall craze throughout the east coast visits. I now react to a certain population density where it feels like I cannot find a peaceful spot
anywhere
because of the incessant parade of houses and cars and it looks like most of Connecticut is now a teeming hive of suburban bees. There were no empty roads, no quiet fields, no sun-bathed vistas of Earth and Sun, just a relentless current of cars and trucks and traffic jams through every single small town.
I had to keep going however, to visit with brothabran in Maine who lives in a rambling old house in a quiet little village with plenty of traffic too. As I investigated the rear wheel (a simple "wanna fall off yet? yank), a couple of Maine utility workers called out "ayep, that's a nice one" and "what yea is that?"
Enjoyed a real Maine day in a wood-floored barn with brothabran and his lovely single-cab: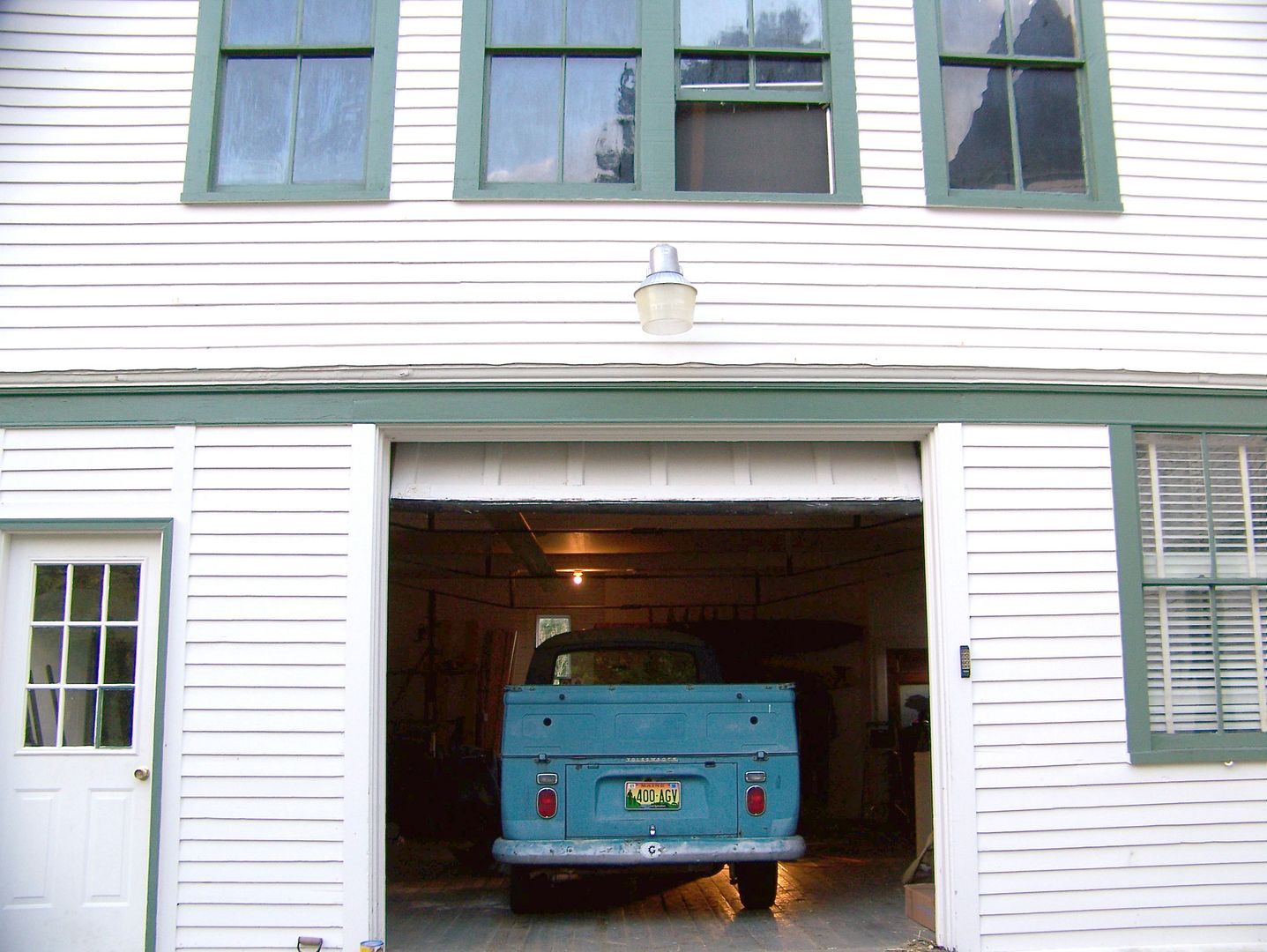 He not only had to host family from out of town, he had to absorb an Itinerant Air-Cooled mental onslaught: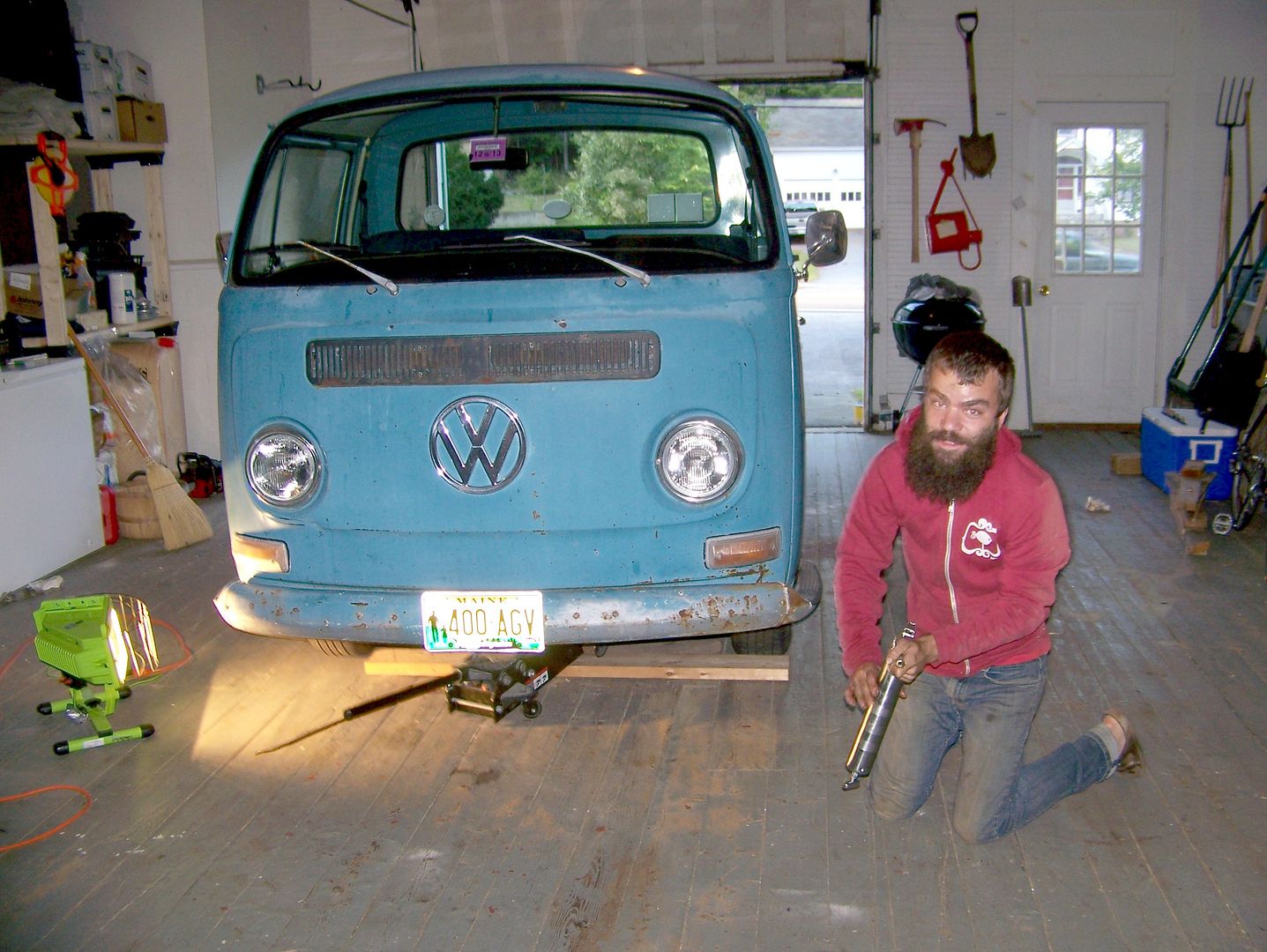 A frisky little thing with no passenger interior to dog it down, I look forward to seeing it arrive at a nice well-used well-maintained functionality: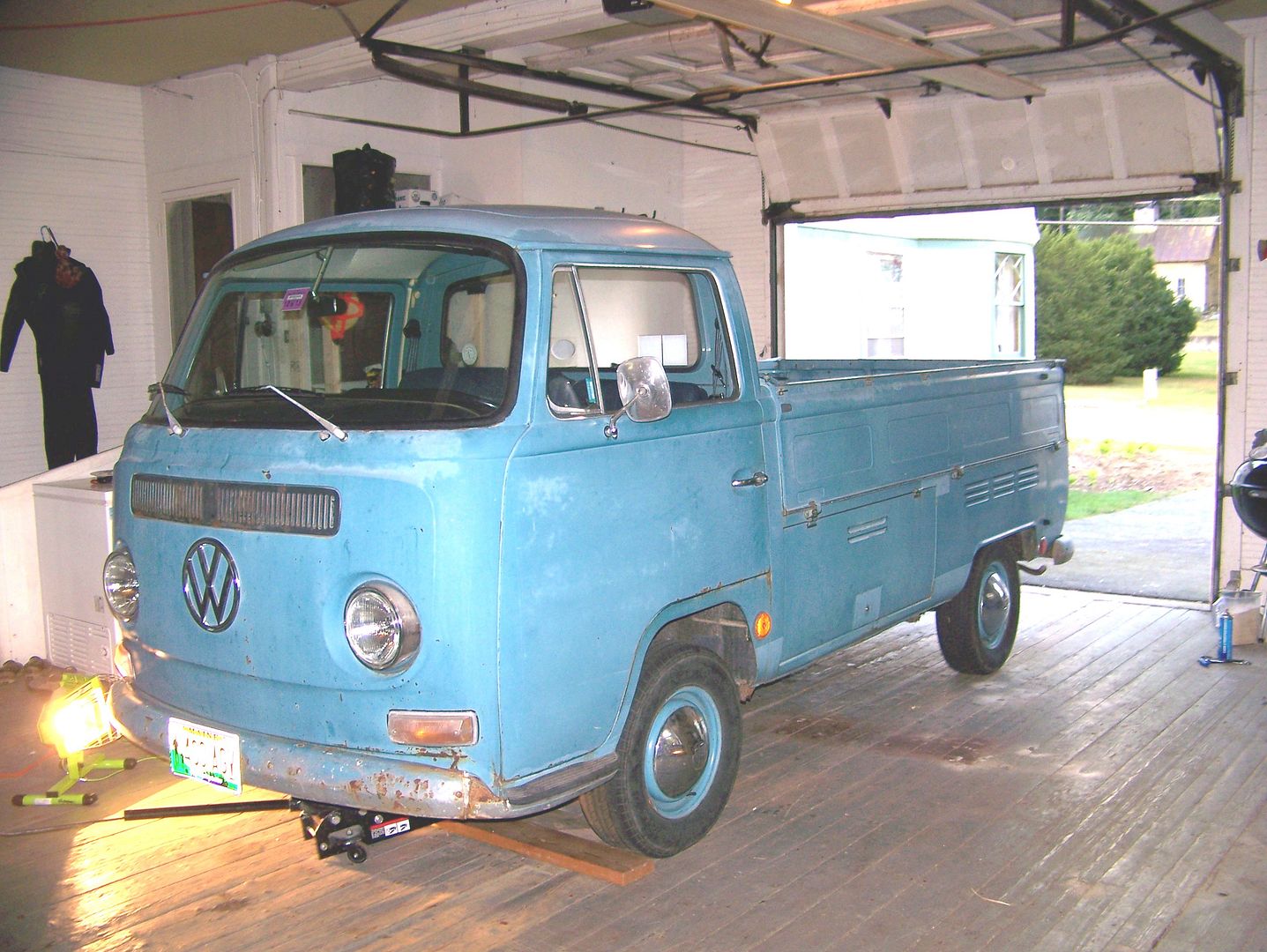 I took off towards the New Hampshire border at dusk to wend my way down towards Connecticut. The evening chill upon us, Chloe announced that I was going to find a nice busy truck stop off I-91 NOW because the right rear wheel was going lame. I first heard it the night I left aopisa's appointment in Vermont, a rumble under the wind and the rain and the glaring oncoming headlamps every time I released the accelerator. Did I mention that I was also getting newly poisoned by a newly failing exhaust gasket? Next morning, waaaay over-fortified by Dunkin Donuts coffee and a diabetes-inducing boston-kreme chocolate slathered blob of fat and sugar, I took to the right rear axle nut. Unpacked the car to free the pipe cheater, the 3/4" drive breaker bar and the heavy 46mm axle nut socket. Applied the emergency brake, stuck in gear, chocked the front tire, and girded myself for a spell of axle nut loosening. . . ? . . . Axle nut spun off with my fingers. Removed the drum with my fingers: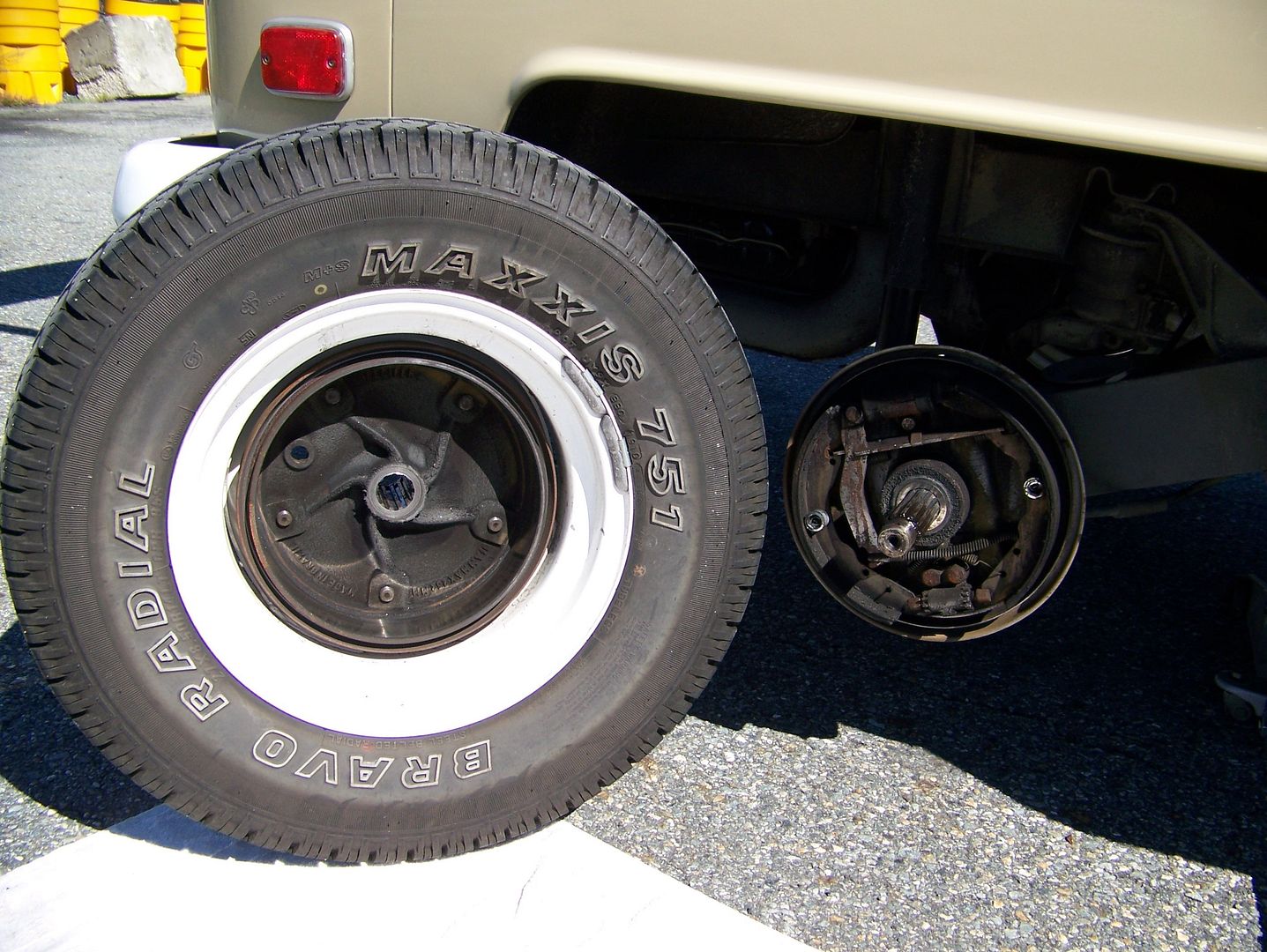 These axle nuts loosen in service when the bearings wear in the thrust direction. Once loosened, the wear accelerates in a hockey stick graph sort of way. The instant that the drum has any side play, it gets hammered at every turn.
Look at that horrible wear on the priceless brake drum:
And here is why my brakes felt sort of mushy:
No spare brake spring to be found after tearing through my inventory. Off we go to Improv At The Truck Stop. Vise grips were used to peel a coil away from the end of the broken spring: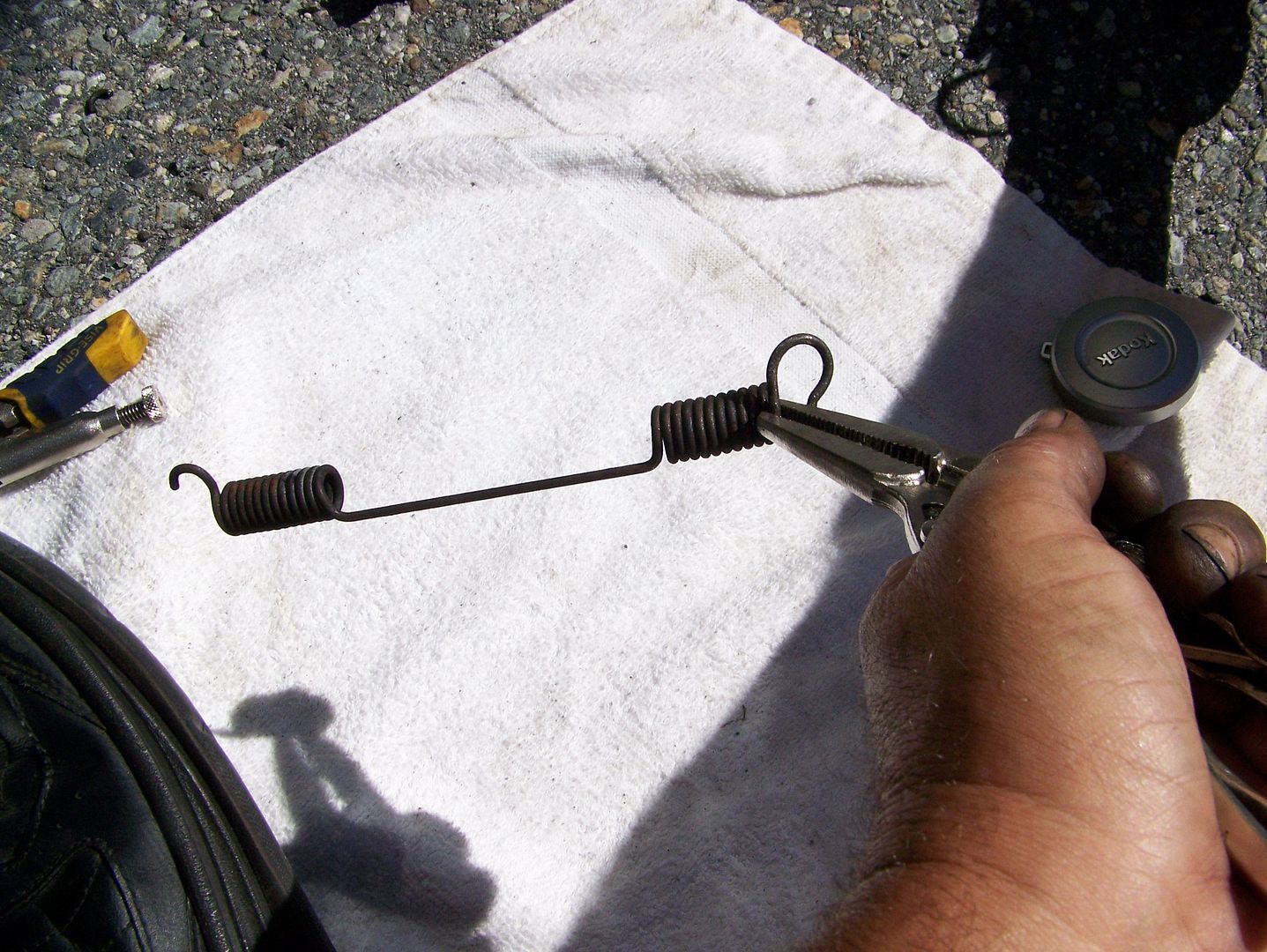 After a fight with two pair of vise grips to fashion a new end, I had to dremel the end to a nice hook that sort of approximated the other end:
Then had to dremel all the nicks left by the vise grips, then sand as smooth as I could get it. Nicks, you know, can lead to premature spring failure:
Painted the spring as I walked around the parking lot trying to keep up with the breeze that was blowing the paint spray. This spring was painted at a good 5 mph: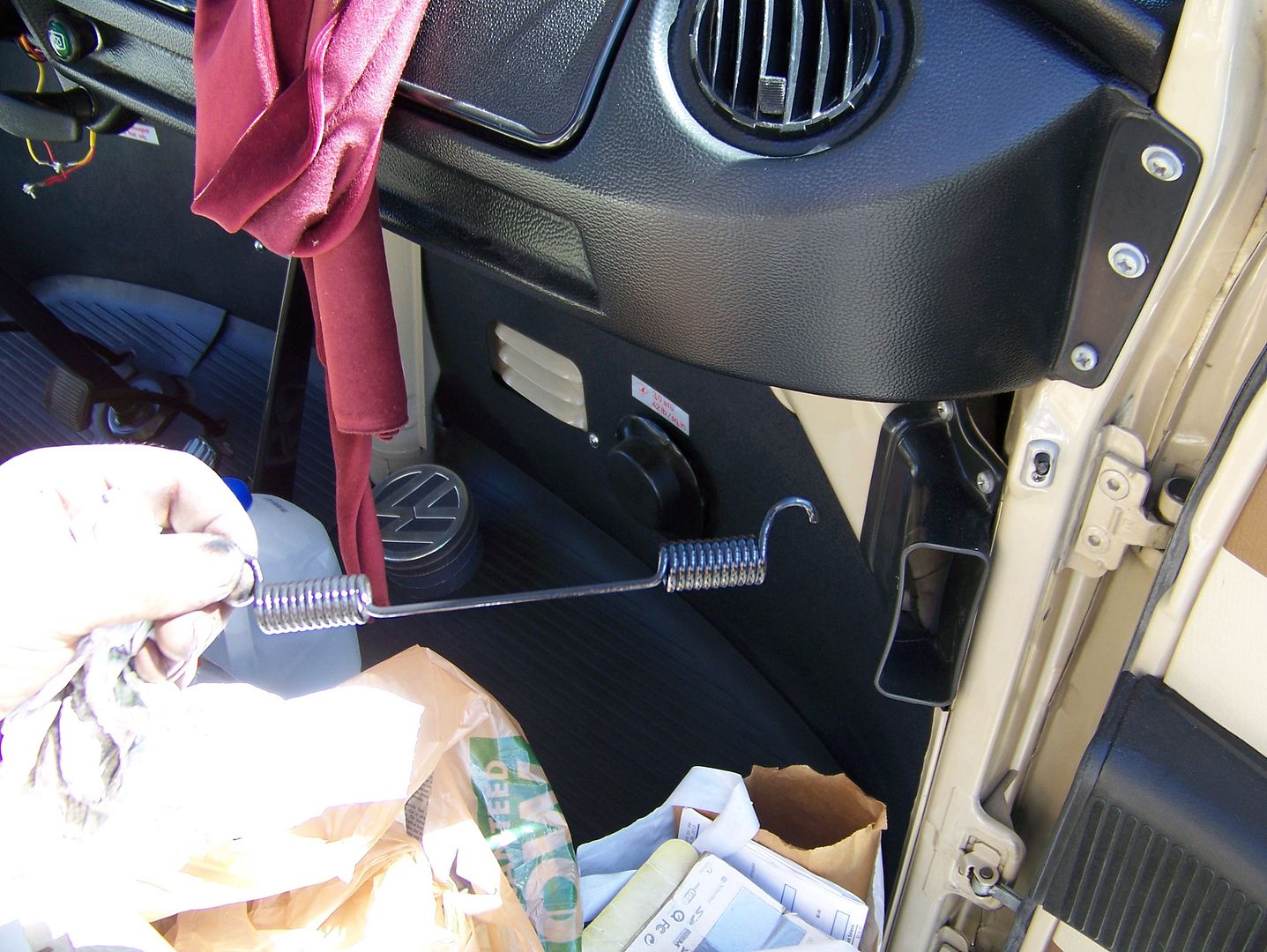 Now that this parking lot had turned into my personal garage, I thought, what the hell, lets disassemble the emergency brake cable too, and grease the broken vinyl flexible conduit where rust was making the brakes drag a bit: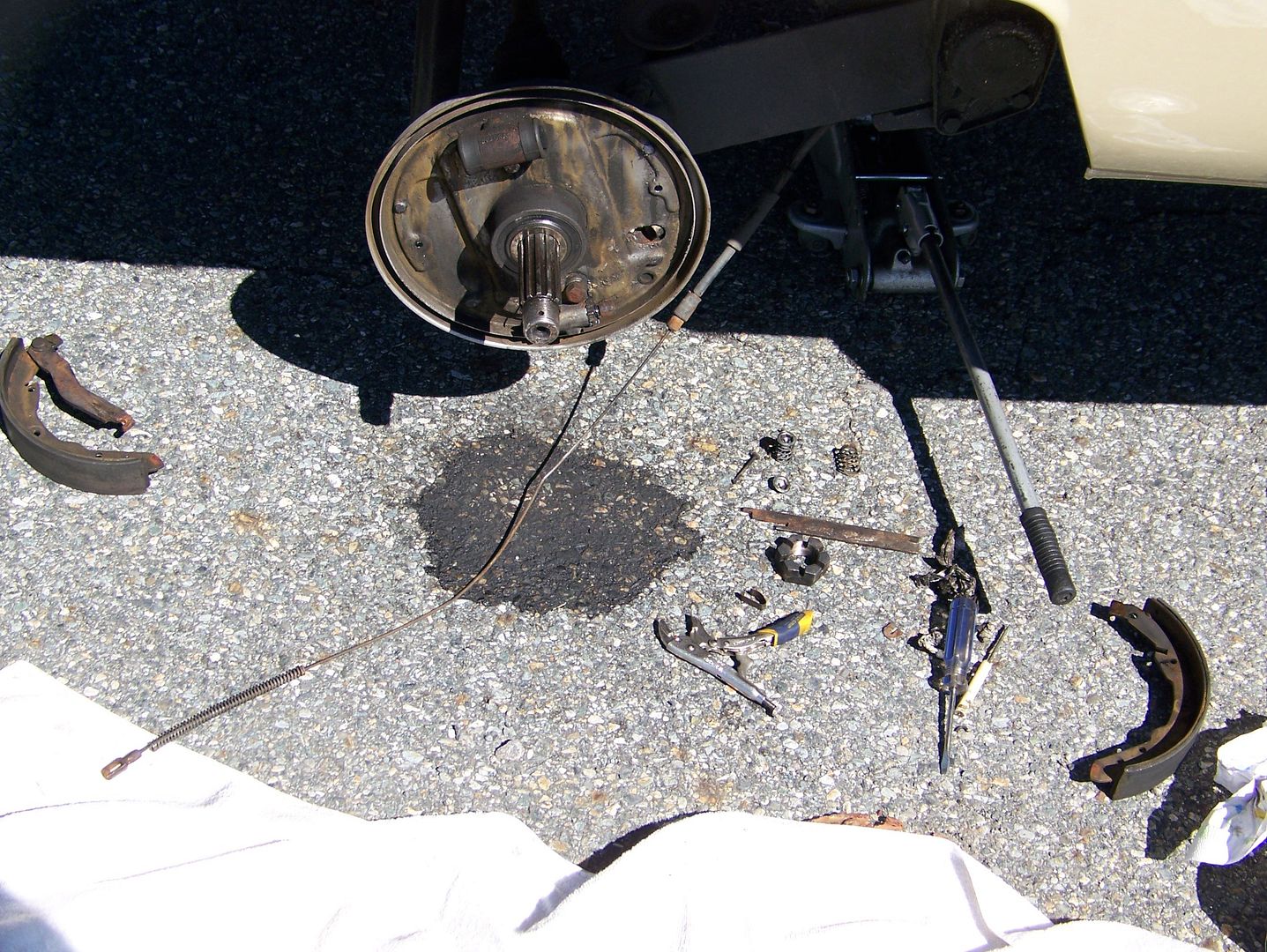 Finally! Got it all together. Adjusted the clutch cable, too. Pulled onto the entrance ramp to a horrendous grinding sound. Dang, the drum has been damaged and now was too far inboard with a properly tightened axle nut. Drove with the understanding that left turns were not allowed. Pulled off at a Panera Bread for another belt of coffee and a big sugary fat bomb known as a cinnamon roll. Once I had achieved a nice trembling sugar caffeine jitter-high,
"Is that your bus in the parking lot?"
"What? Oh! yeah!"
"Boy, that thing is
cherry
!"
"What? Oh! Yeah! The bus? Yeah! No! It is grinding! The brake drum!"
As the baffled admirer went to the counter, I watched my computer bleed its last electrical juice out trying to process my request to connect to the internet.
No computer. Lame cow. Now what?
Did I mention that the exhaust system was dumping exhaust into the interior?