It has been a time of it. Texas and me. A love/hate sort of thing when it comes to bugs. This was an exquisite hidden levee in central Texas ranch land. It was a solid mid-90's with 90% humidity, and I knew it would be uncomfortable, and I was. But Texas was not about to let me be a man about it.
Enjoyed the browns of the dirt and the car in the early afternoon humid sunshine before taking a quick walk and getting to work: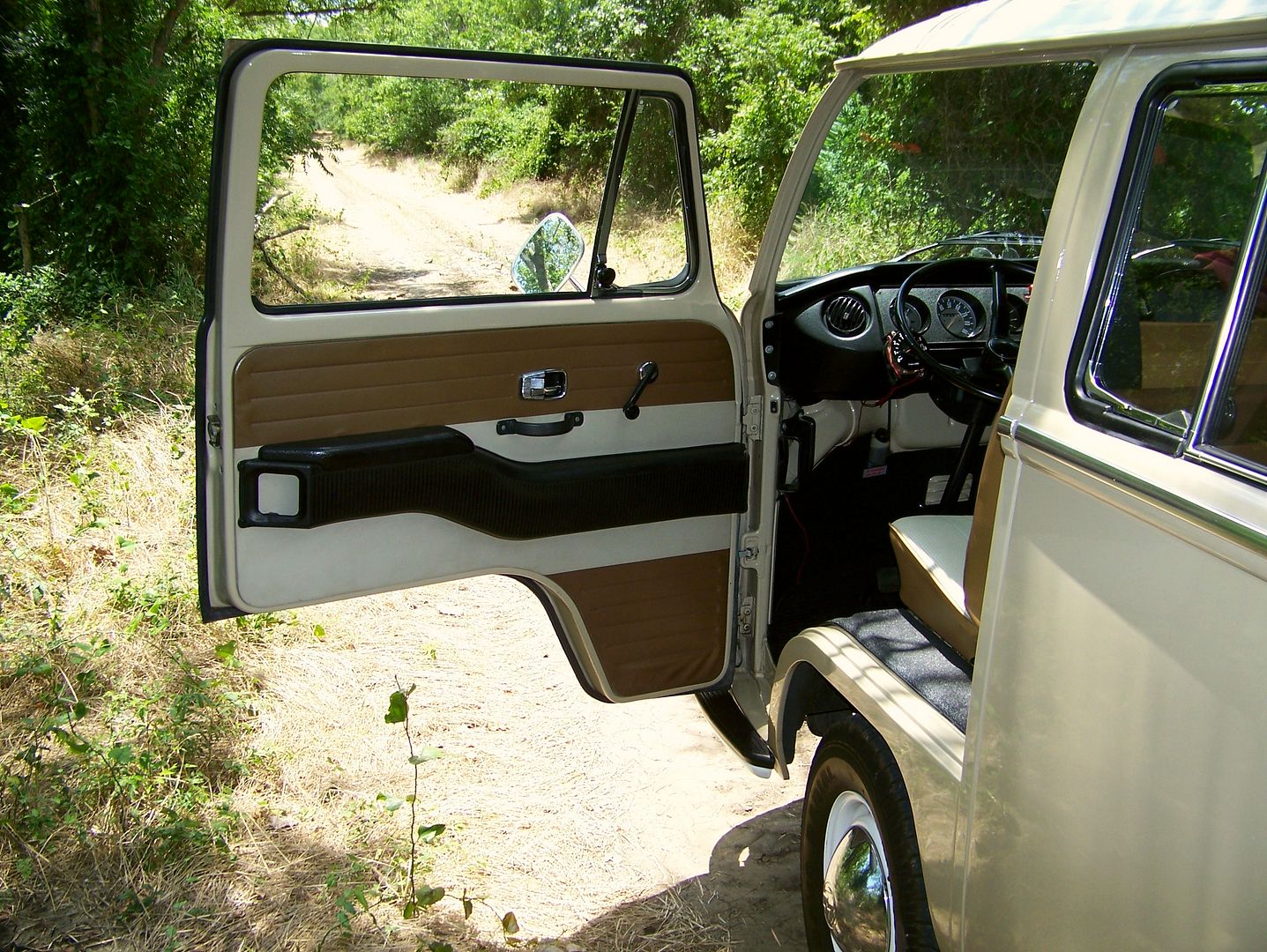 I was happy happy happy to do exploratory surgery on Chloe's speedometer. The needle was so lazy about returning to the peg at stop lights, and so laggard about coming up to speed that the engine could actually shove the whole car up to 60 mph before the speedo needle had a clue. "It's a Volkswagen bus! You can't even keep up with a Volkswagen bus?"
Great chance to lubricate the poor clock too. Every night this clock has stopped when the battery voltage drops hardly at all. Cleaned the electrical contacts that trigger the solenoid to push the winder lever, and used automatic transmission fluid on a safety pin to get each gear wheel's two spindle bearings (whap! a biting bug just bit!):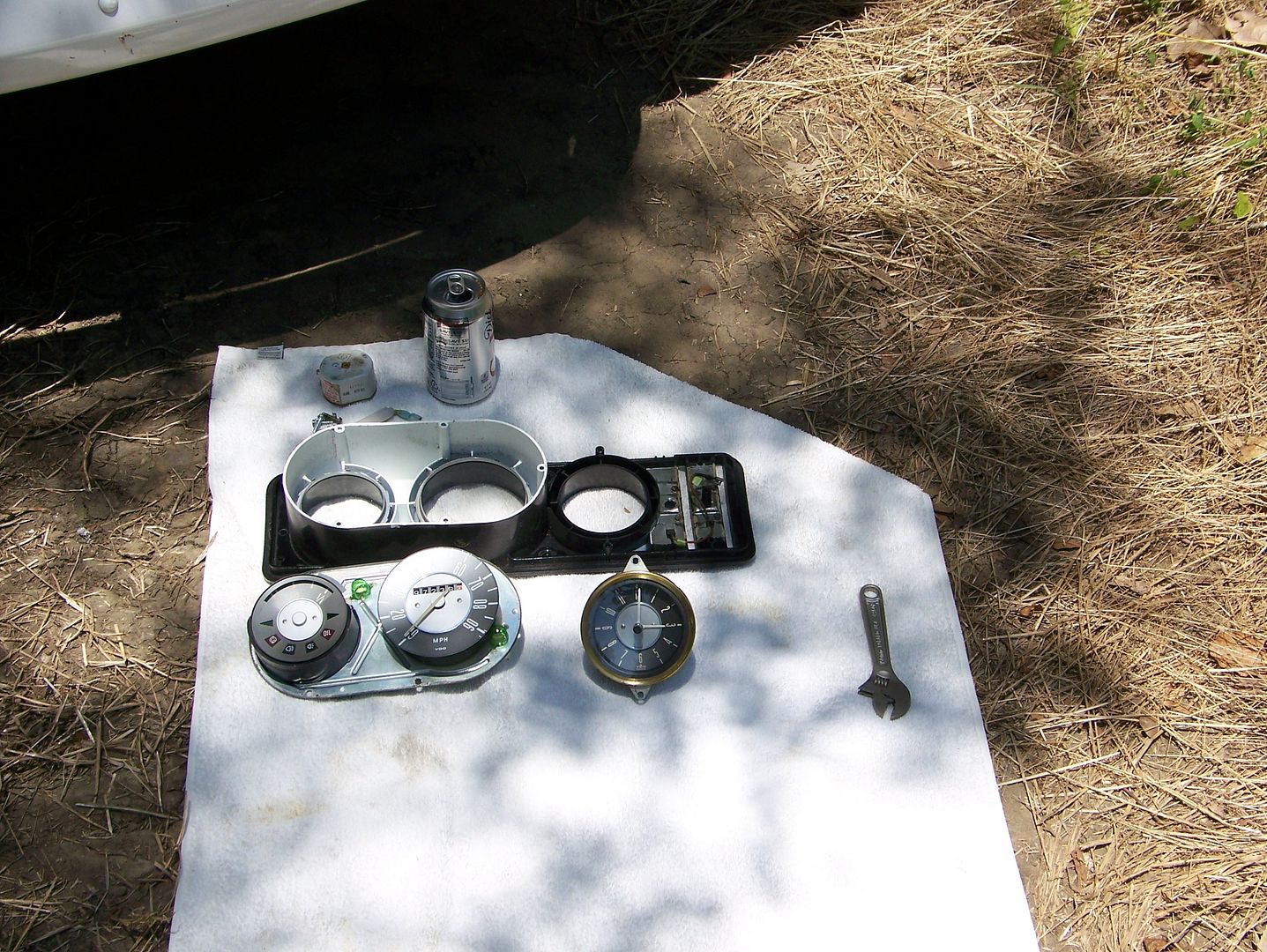 Back to the (whap! another stupid biting bug!) speedometer, I carefully marked the drum and speedometer needle at the 22 mph spot and pulled the needle off. It was brownish from dust and age. It miraculously came back to brand new white with a little 1500 grit sandpaper. I can't (whap!) wait to see this all back together with clean glass, too. Separated the rotating magnet assembly from the drum and lubricated all spindles: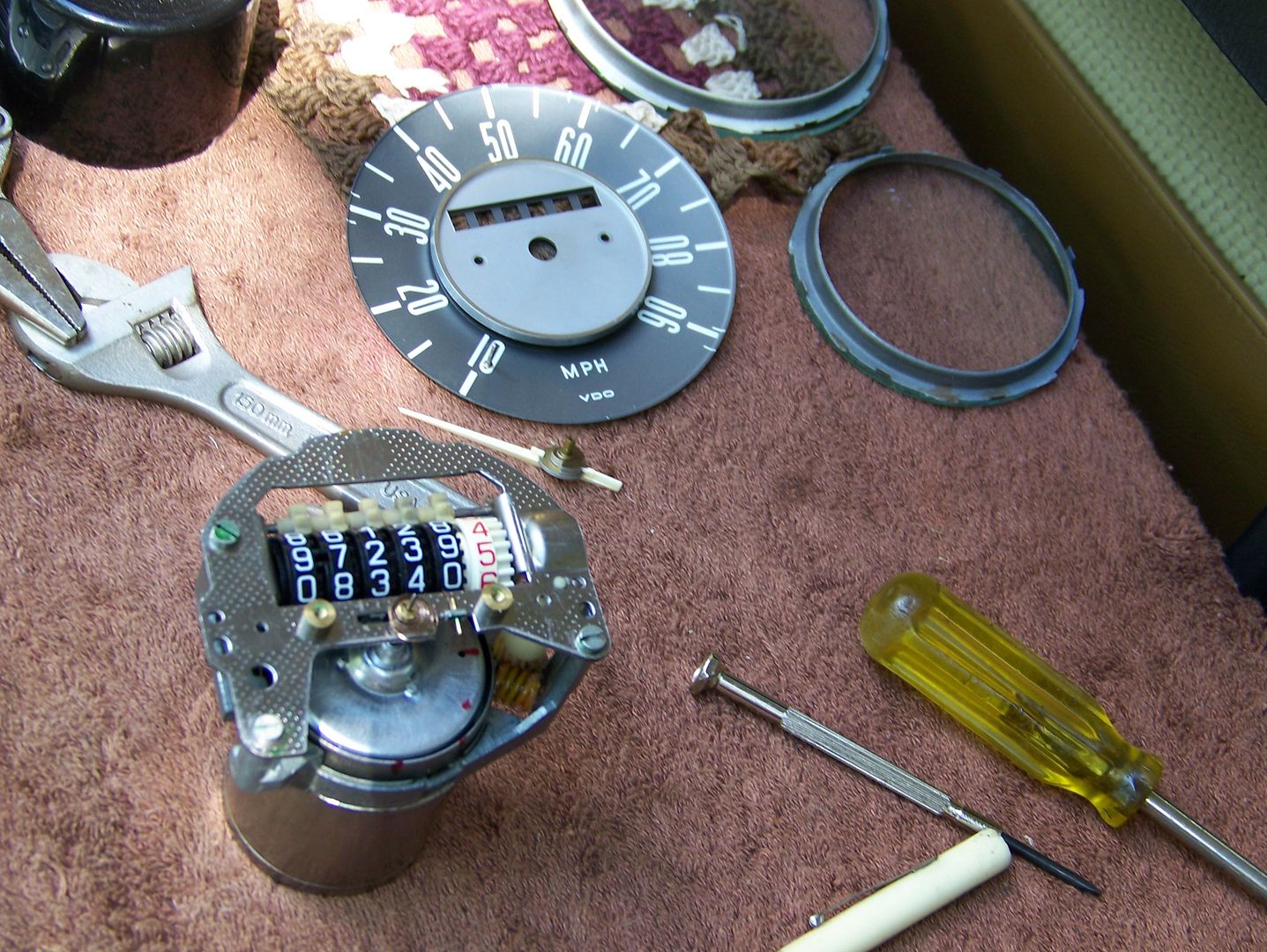 Carefully did I reduce axial play by pulling the drum up the speedometer needle's shaft, and I took a photograph of my magnificent handiwork so I could show everybody a first-class restoration in the humidity and the heat and the whap! another biting bug: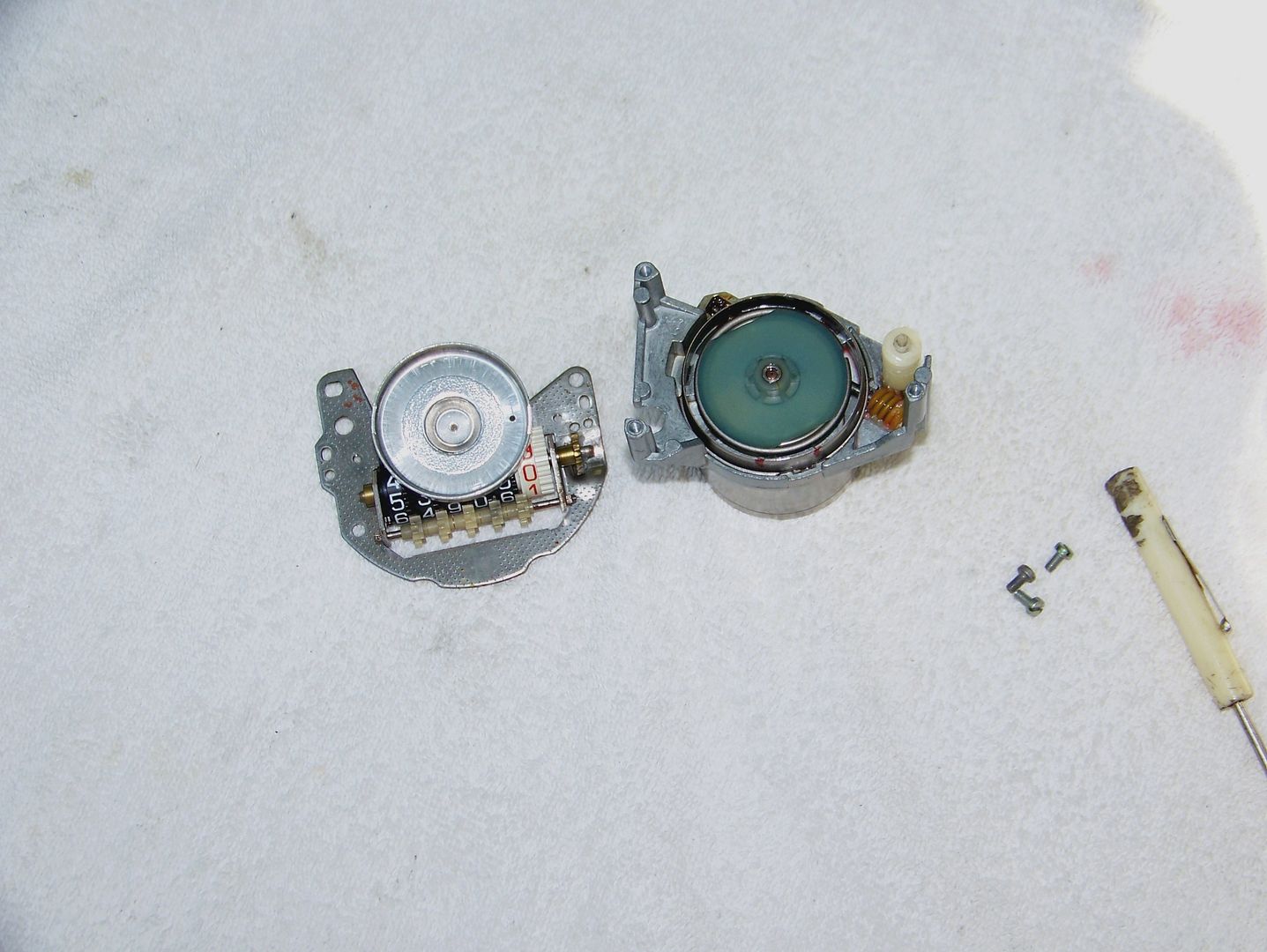 Reassembled everything being careful not to let sweat drop onto the clean clean glass, what the hell, what are those prickly little things stuck in my socks? wham! a bug, a biting bug! As I was reattaching the wires to the brake warning light (you know the deal, sitting in a frying pan of a VW bus in the sunshine with your eyeballs trying to peer through a clot of wires while madly scratching your left ankle with your right shoe while holding the dash cluster on the uncooperative steering wheel while a perfectly sentient blood-sucking bug says "aha! now! dinner!" and some fly goes berserk and wings you in the ear), I thought this is going to look great!
And it did. It looked great as the spiffy fresh white speedometer needle never even hit the 30 mph mark in 4th gear at 3,500 rpm. You win some and you lose some. I won a clock and lost a speedometer.
You see, one should never use a
magnetic parts dish
to hold one's rotating
magnet
assembly. It got so confused in that dish that it lost its polarity.
One should also never never scratch sweaty bug bites around one's ankles when it is really poison oak . . . because when you scratch the real bug bites everywhere else on you, you just bring the poison oak along in the 95* 90% sweat-soaked petri dish of your now miserably hot and sticky and itchyohmygoditchy person.
Now let's go visit hot and humid Austin Texas and try to be "pleasant" with the next customer (the very one, in fact, who fielded a phone call from me a couple of years back when I had just superglued my tongue to my teeth "hi feffwy!") without looking like you have a bad case of jock-itch/psoriasis/crabs/chiggers/shingles/lice . . . .
Colin